This sash windows painting job was in Cambridgeshire at a pleasant property with a variety of different 1 over 1 type double glazed sash windows on display and French doors. For this job, we were there just to redecorate the Victorain-style sash windows at the house with none of our other repair/renovation services.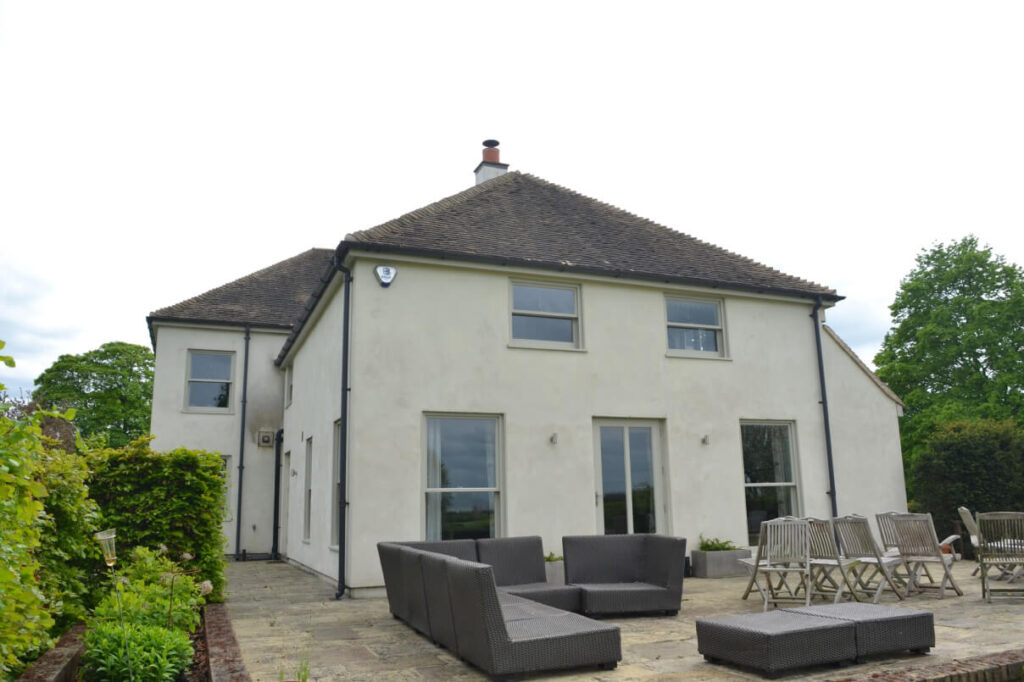 Window preparation
The Chameleon team began preparing the timber sash windows by sanding down all surfaces. This removes surface imperfections on the wood and allows for the required bond between the paint, when applied, and the wooden frames.
Following thorough sanding of the sash window frames, we begin completely protecting areas to be painted. This is a crucial work stage as it enables paint spraying to be carried out efficiently and with no risk of spillover of paint onto undesired surfaces.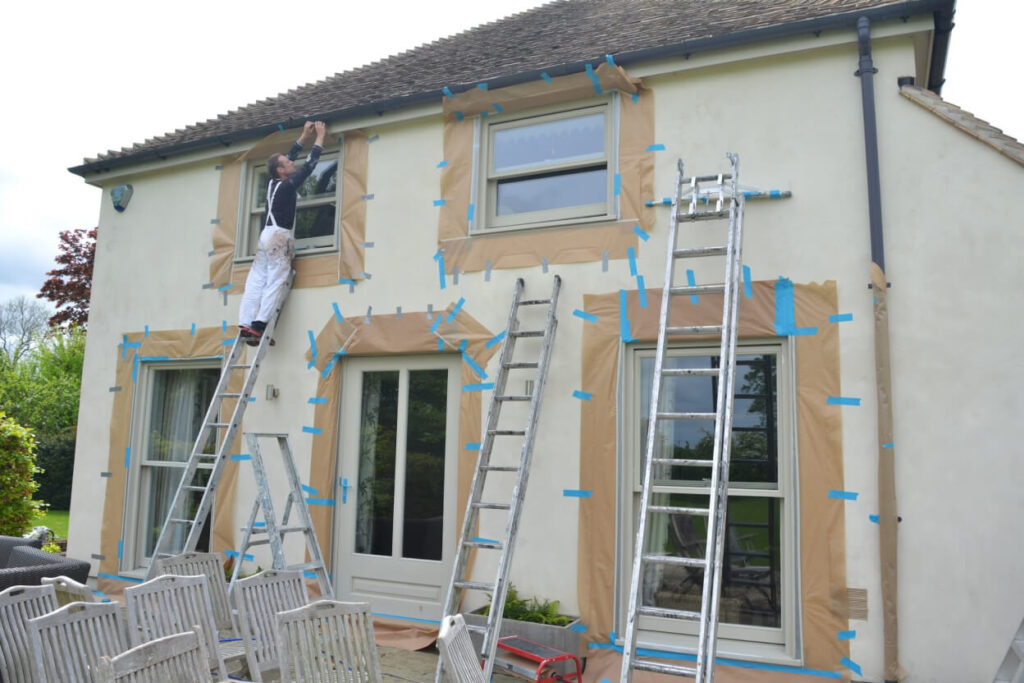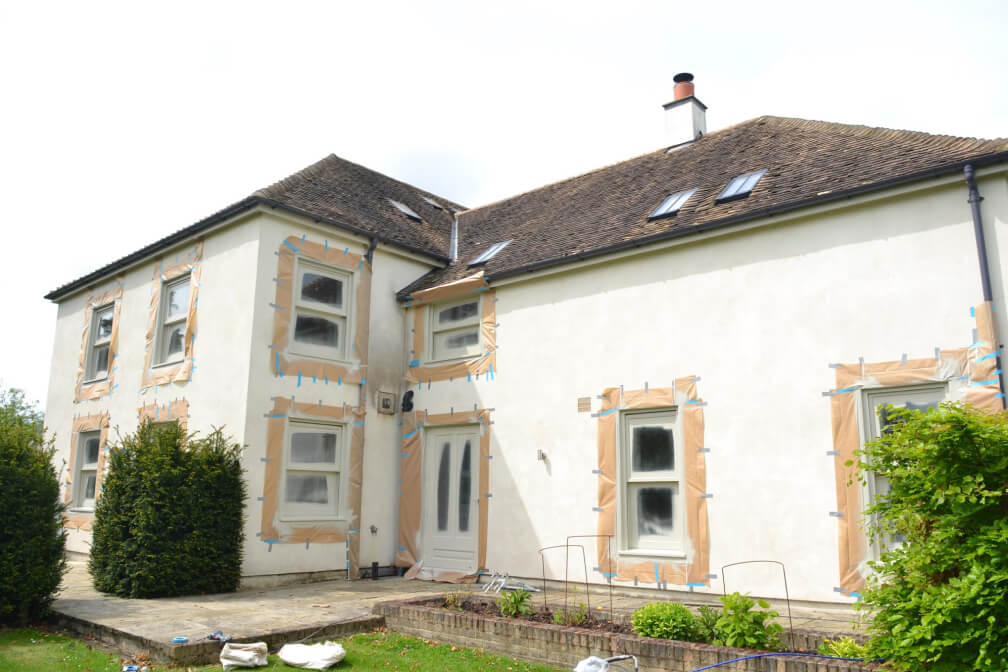 Due to the finish of the previously applied lime wash paint to this building it made sticking our sheeting down a little more difficult than usual with the gusty weather threatening to lift it. As a result, we had to make some extra effort to ensure all the sheeting was properly affixed.
Sash windows decorating
With the sash windows on the house fully prepared and protected (wall areas and glazed inner areas of windows), we can begin paint application via a sprayer. We apply premium paints thickly and evenly to achieve extremely high quality and long-lasting results. Our spray method offers greater control and precision and is an important part of our finish.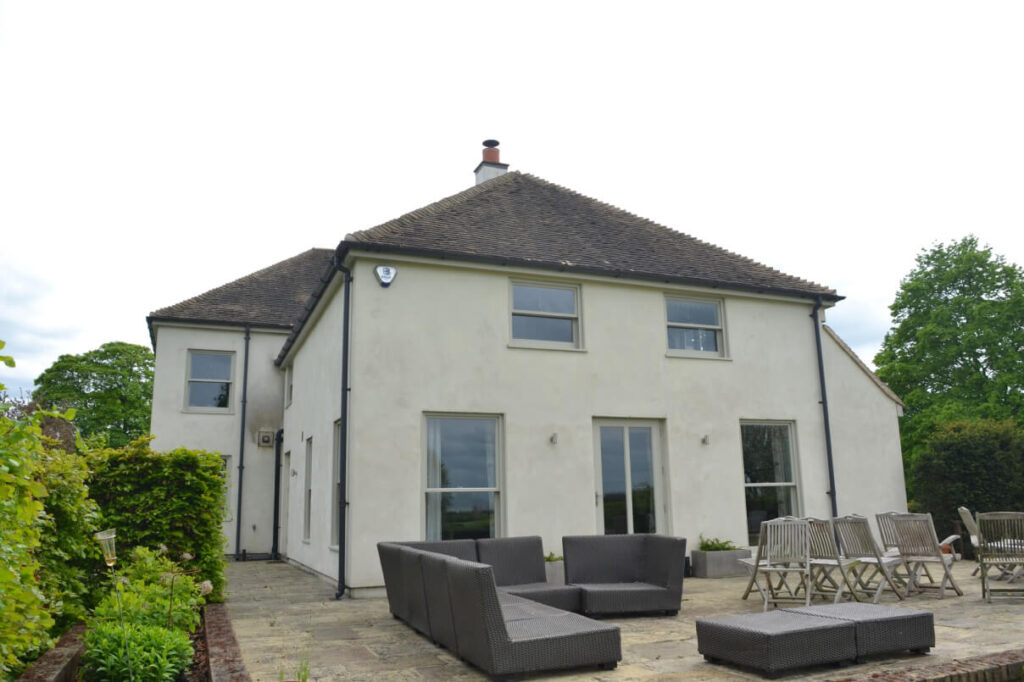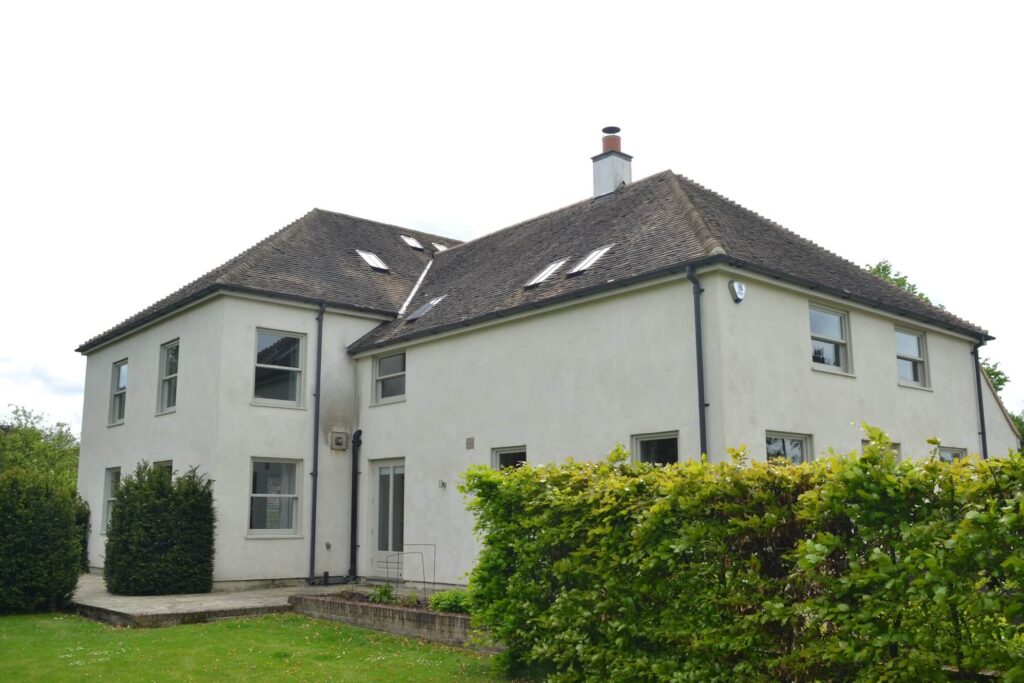 Other services
As well as our redecoration service provided for clients on this job, we also offer our bespoke sash windows restoration service, which involves thoroughly repairing damaged frames before decoration.
Alongside this, we can assist clients with a draught-proofing service and the retrofitting of new glazing into existing frames. This approach saves replacing historic windows with a completely new sash and losing some of the characters of the property. The ultra-thin vacuum-sealed Fineo glass used in this process is also superior to much of the double glazing used in modern units reliant on a gas seal.