Our recent sash windows repair in Potton. A small town in Bedfordshire, UK.
Our team renovated Georgian and Victorian-style sash windows on two commercial properties. A retail site and leased accommodation – have original single glazed sash windows, which needed the Chameleon team's attention!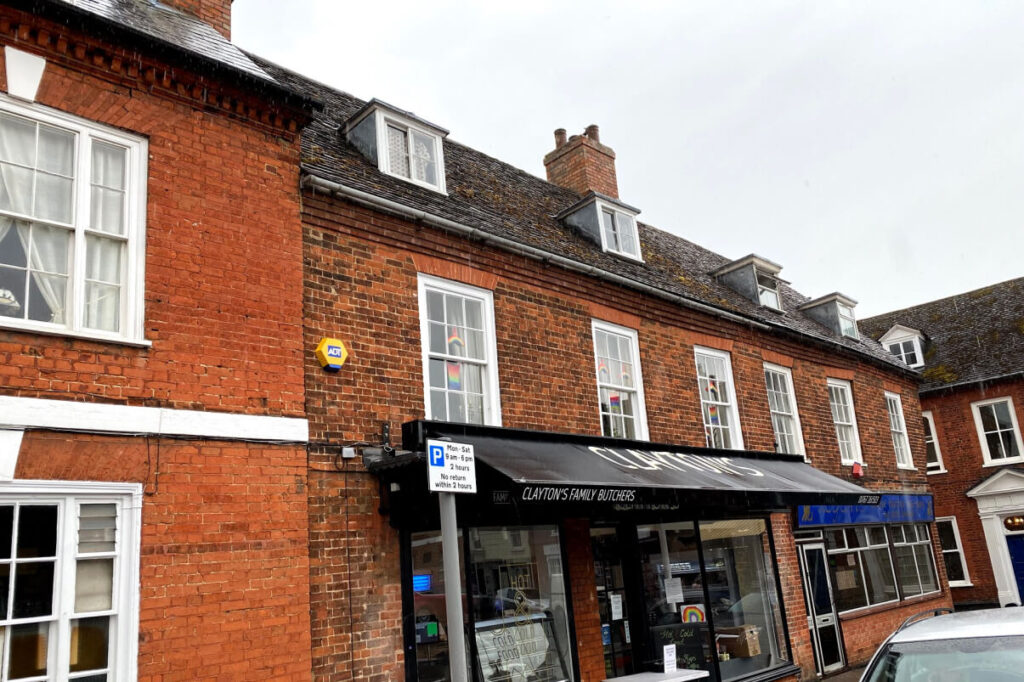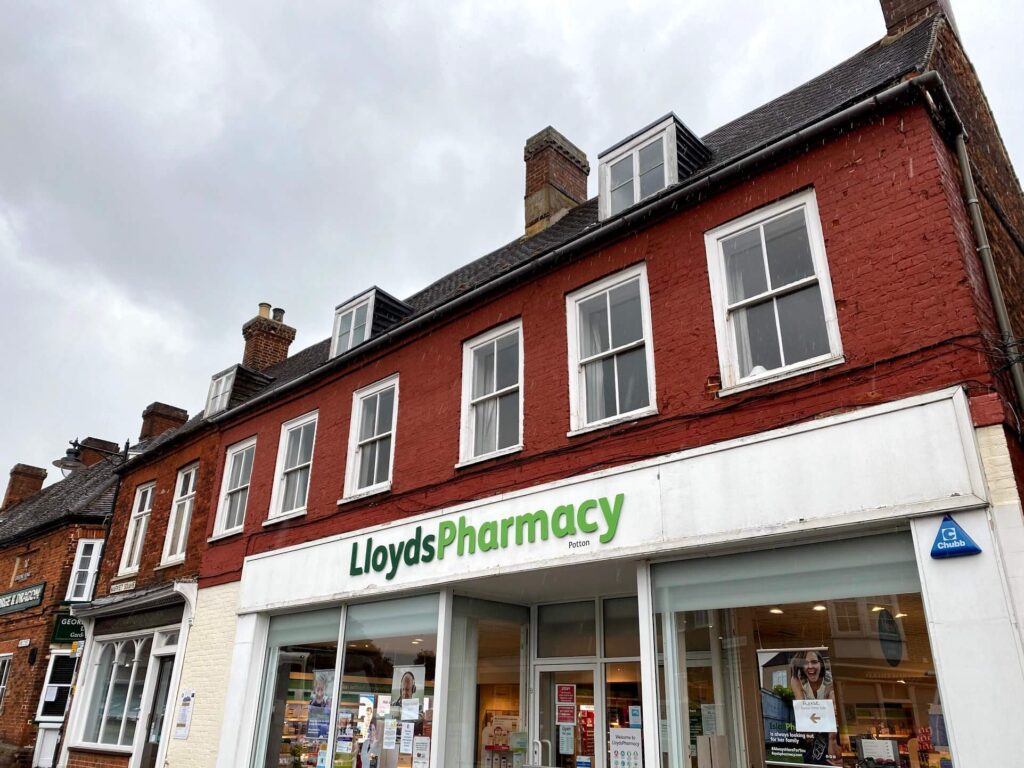 All works were completed during October 2020, with minimal disruption to business operations and without inconveniencing the tenants.
Can you repair those sash windows?
We were approached by the landlord of these period properties to discuss whether the original sash windows could be restored.
All homeowners ask this question when they see rotten frames and flacking paint and when they are not sure they replace or restore their sash windows.
The answer to this question is always Yes; we can repair even the most rotten window frames.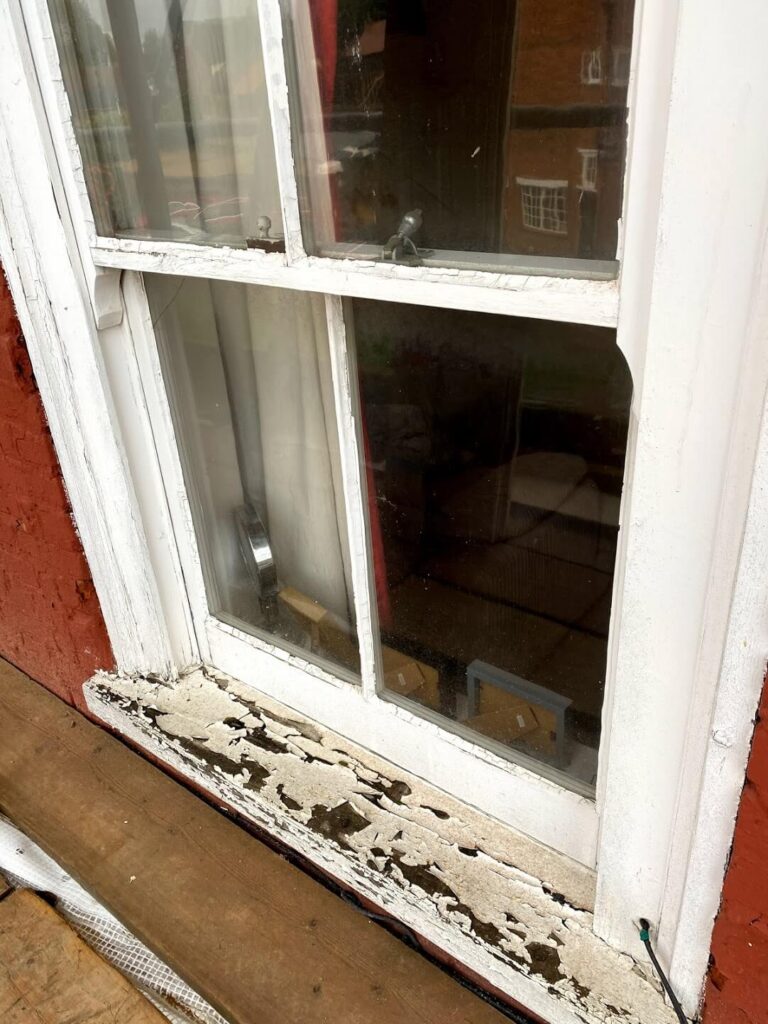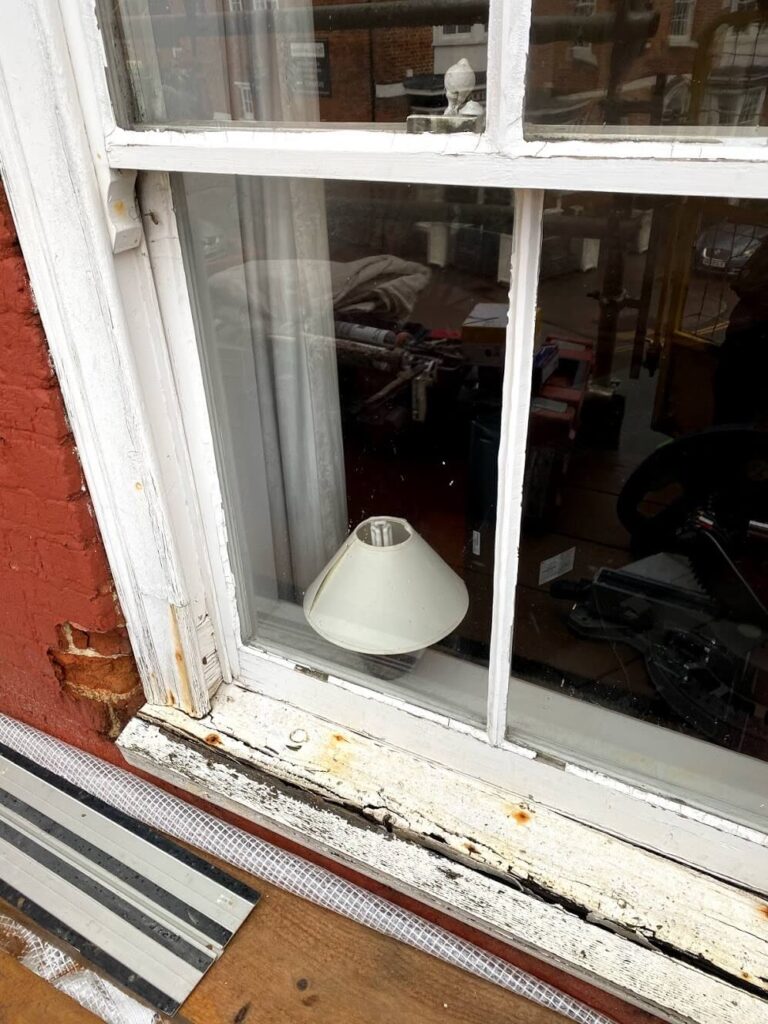 As we commonly find, many customers become misinformed and subsequently believe their windows need replacing. In over 90% of cases, damaged, traditional timber windows can be made completely sound. Sash window repair is a cost-effective way of retaining authenticity and enhancing wooden windows (beyond what most modern replacements offer).
Initial windows assessment
When we assessed the damage timber, we were able to identify the restoration work to do, and the best approach to take.
Overall, the sash windows had suffered for the last 4-5 years without adequate protection from the elements. The protective properties of the paintwork on the windows had long since been compromised and exposed to the timber frame beneath.
Most window frame structures required repairs, improvements and adequate re-protection. Several sash windows needed further attention as rot in sash windows' timber frames had penetrated deeply and caused considerable damage to sills, casement uprights and bottom sash rails.
To really revamp the appearance, we suggested some additional measures to redefine aesthetics by applying subtle and authentically styled panel details.
All proposed work would be well within the agreed budget, satisfy the brief and surpass the client's hopes.
Windows restoration: Project Plan
Straight-forward windows restoration planning on this one:
All demarcated sash windows to undergo necessary repair, restoration and enhancement;
All designated windows and timber features to be thoroughly stripped back, spot-repaired, prepared and given high-quality redecoration.
An important aspect of this project was to accommodate our customer's existing commercial enterprises, namely: to minimise disruption to retail trade and operating hours; and to avoid inconveniencing the tenants of the leased properties.
The on-site sash window repair in Potton
We divided efforts across the two key tasks of repairing the extensive damage and preparing windows for all-round improvement and redecoration.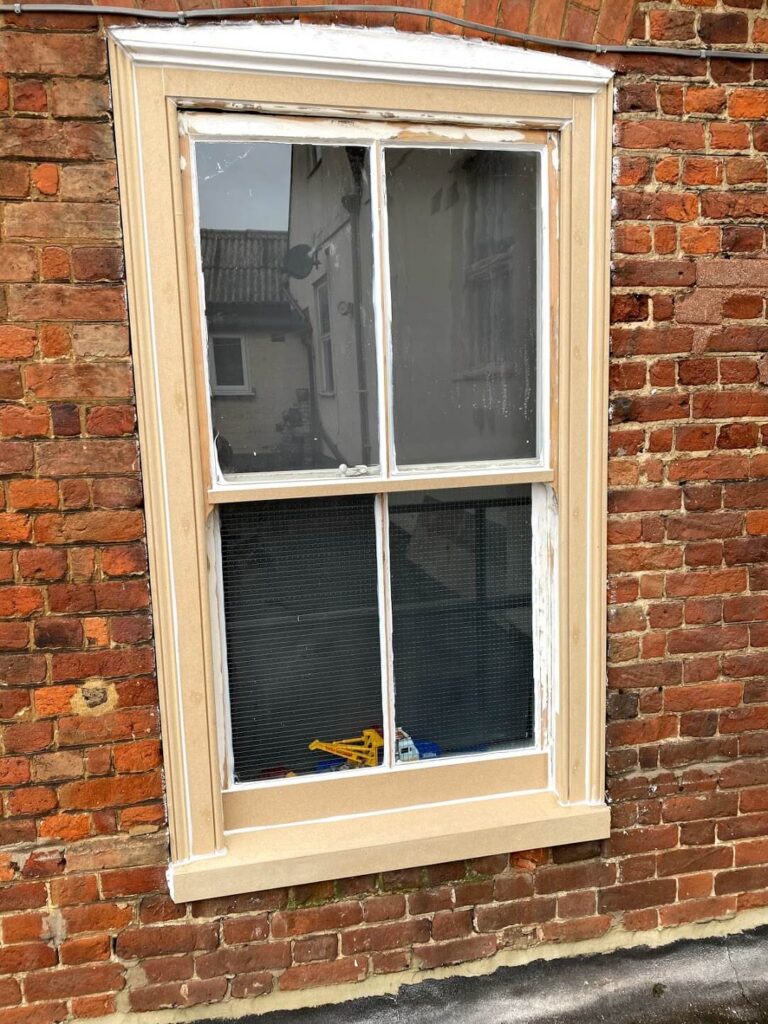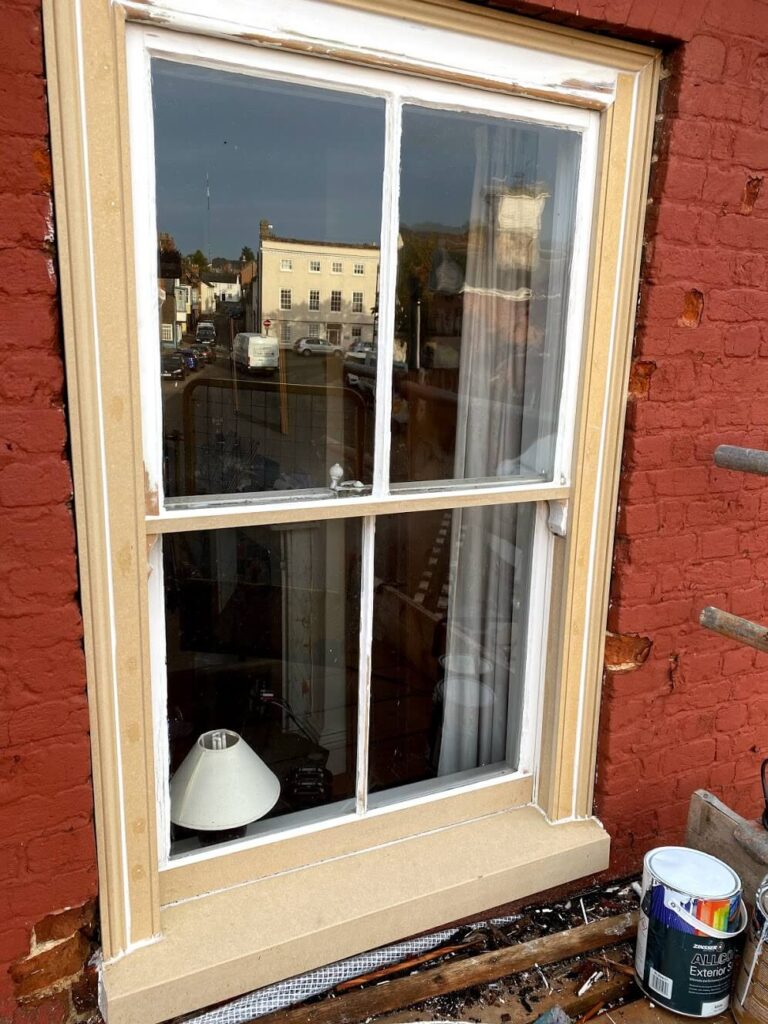 As identified during the assessments, the worst areas were on several original sash windows. We removed rotten areas and replaced whole sections with fantastic Accoya wood.
Surrounding areas were stripped back to solid wood. Imperfections were filled, and crisp edges redefined. Vulnerable areas were laminated with Tricoya wood. Similarly, the Dormer windows were cleaned up and laminated.
Elsewhere, cracking and flaking paint was removed; wood-filled; minor rot treated, and all surfaces sanded and cleaned for painting. To complete this stage, all sashes and functional aspects were checked, corrected and optimised. We sealed all corners and joints and added fresh putty to re-secure the glazing.
Re-decoration and painting windows and Completing the job
Almost there! Now that all sash windows repairs were done, new timber firmly in-situ and all surfaces smooth, crisp and structurally robust, we're ready to get painting!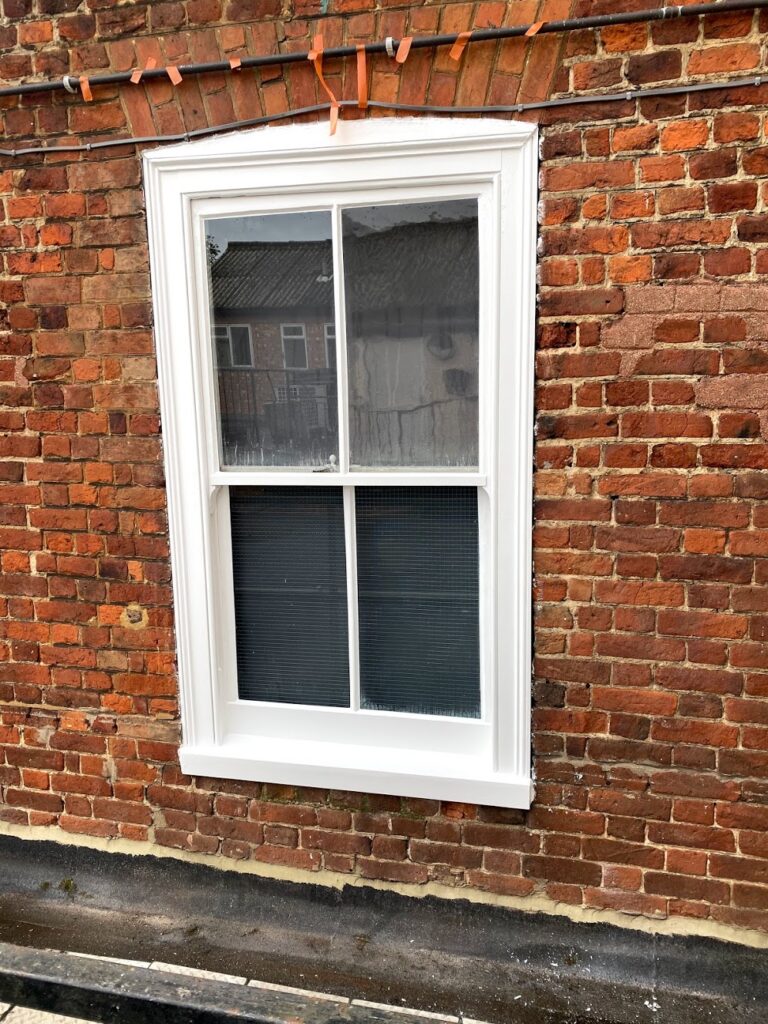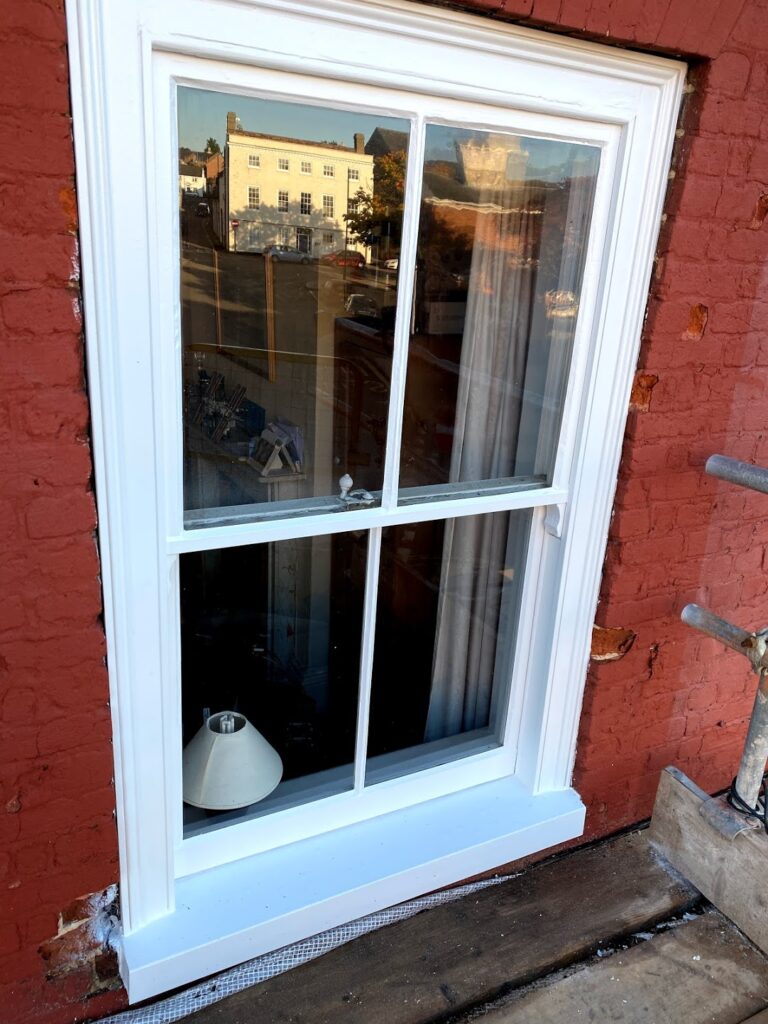 Time to mask off and set up our paint-spray equipment. Once set up, we applied multiple coats of high-grade paint to give a super even, ultra-smooth finish.
Job done, windows redecorated!
Our team did the final checks before moving on to the next job! Another happy customer who loved the result and was very appreciative of the minimal disruption to day-to-day business. The tenants of these properties were equally delighted with the improvements.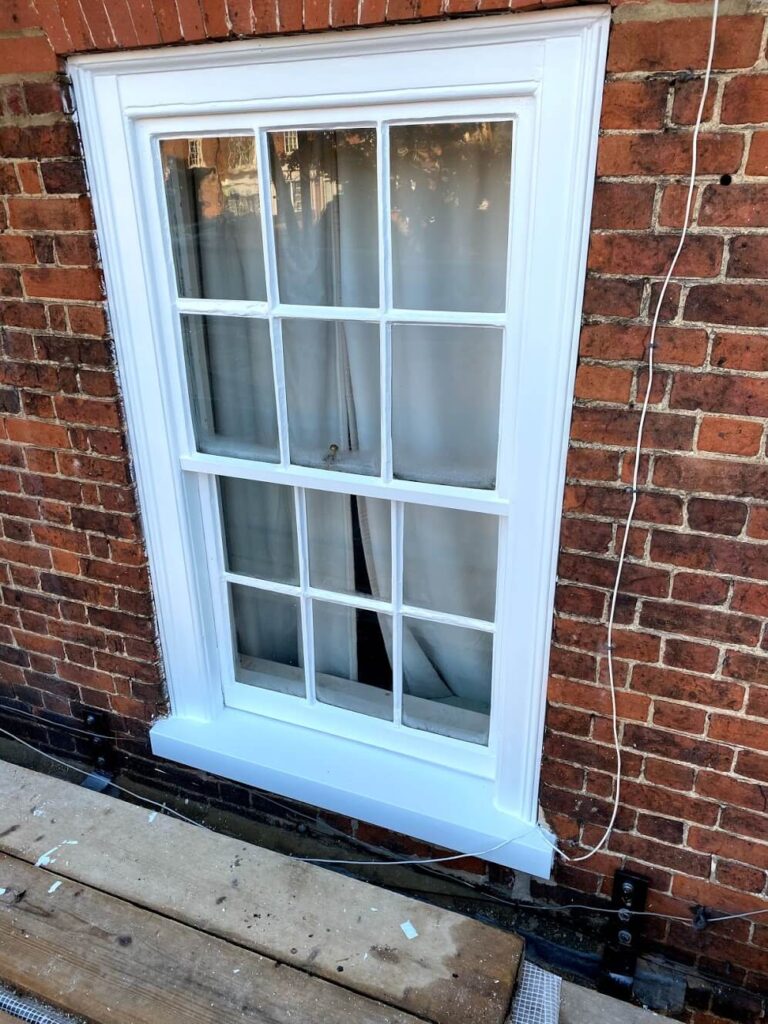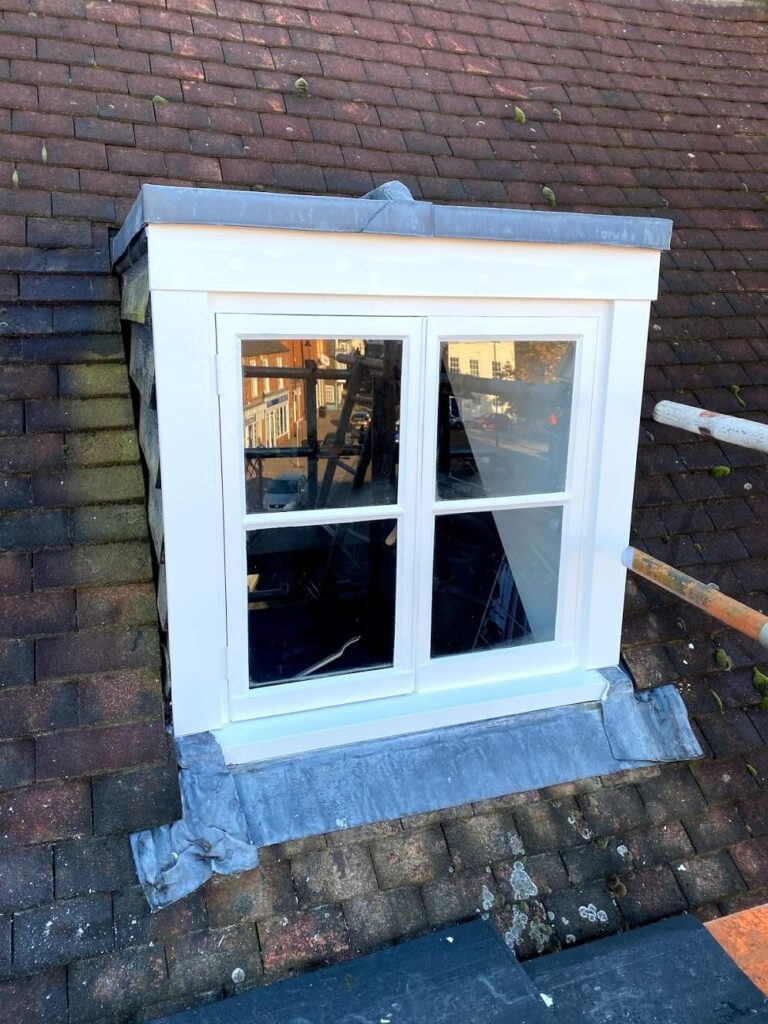 Project Summary
Area: Potton, Bedfordshire,
Property: Commercial properties – retail and accommodation
Project requirements: Sash windows refurbishment
Results: Original features preserved and enhanced. Aesthetics fit-for-purpose: revealing the property's natural quality. Money saved on sash window replacement.