As they are the area where a building is most vulnerable to noise transmission, soundproofing windows can be a vital part of making sure you are not disturbed by noise pollution. Whether you live on a busy road and want to keep traffic noise out or you want some peace and quiet from a nearby school, soundproofing windows can help you live at ease all year round.
This article is a complete guide to soundproofing windows and noise reduction.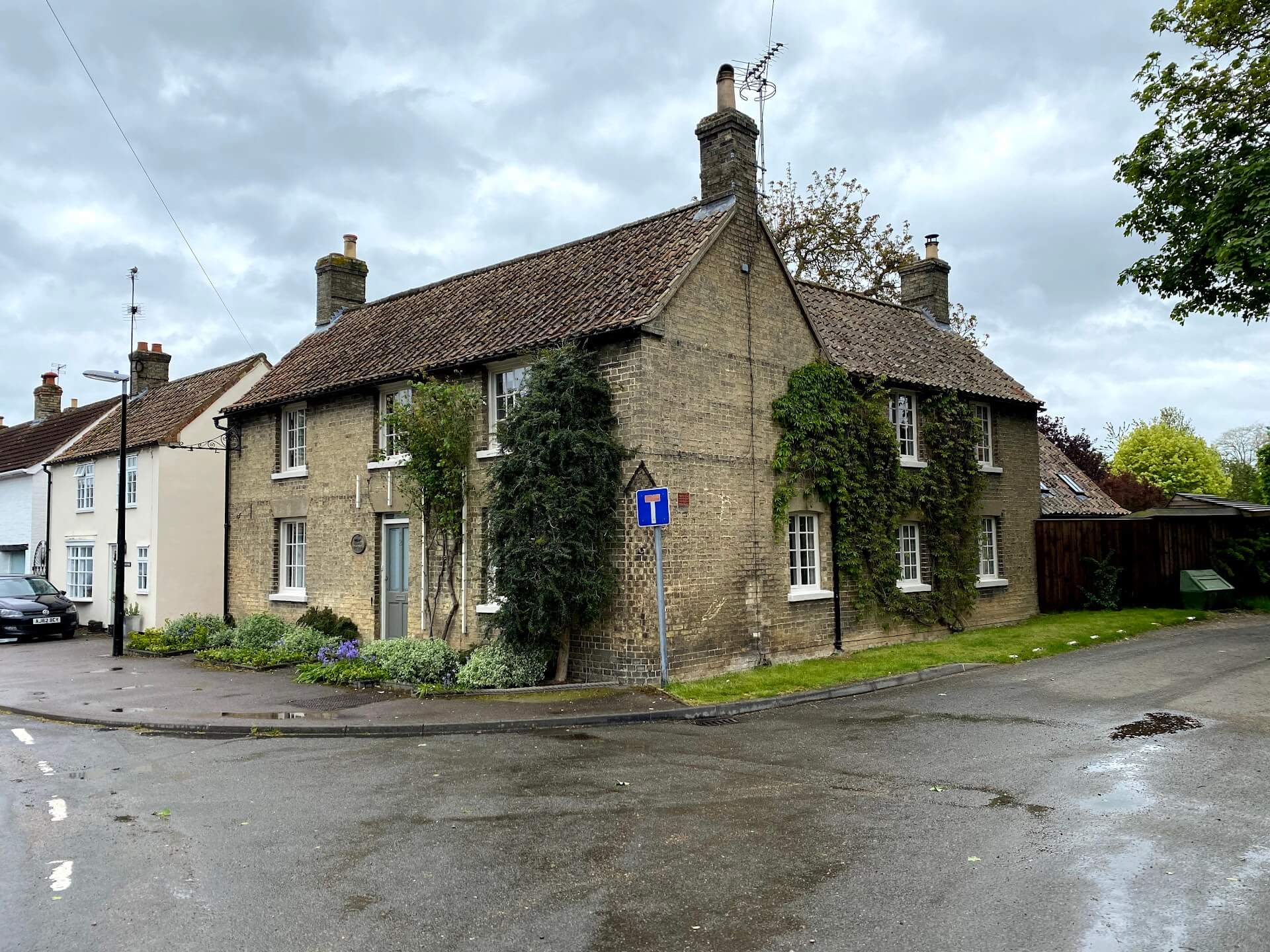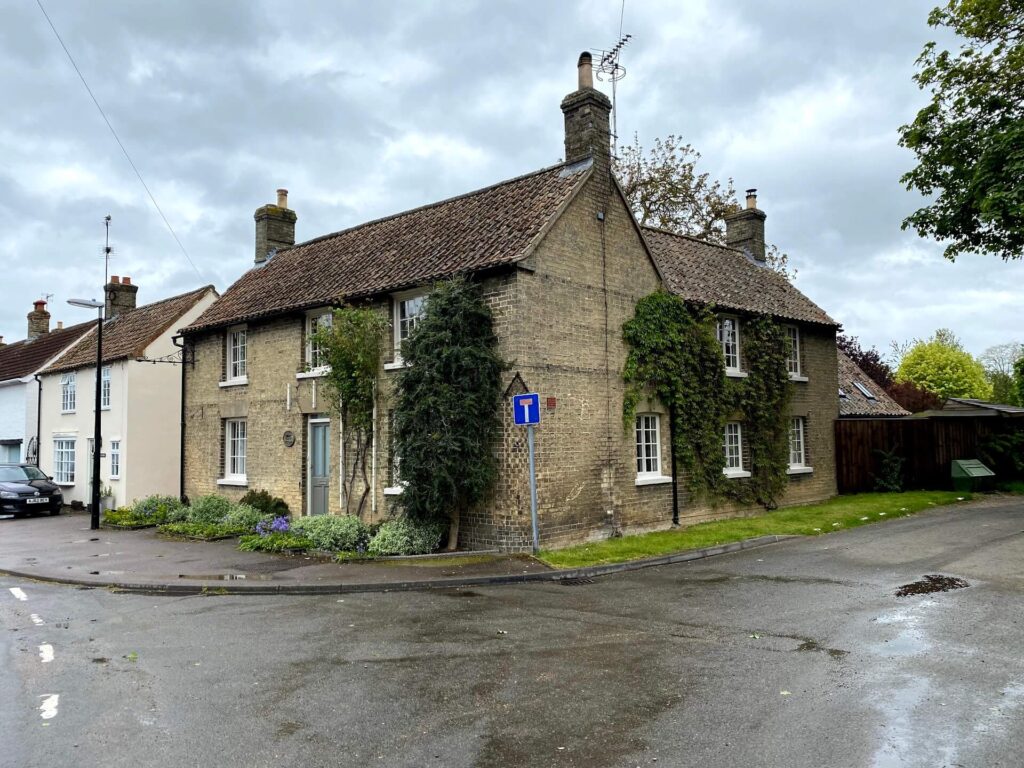 Noise pollution
Noise pollution can be a big problem for homeowners who want their home to be somewhere they can completely relax. Windows are one of the most vulnerable places for letting in unwanted noise from the outdoors, and it is obvious why as they are effectively a cavity in your building.
Noise pollution has reduced massively over the years due to developments in window technology and the introduction of different glazing types, such as double and, more recently, triple glazing or quadruple glazing. All these modern glass options have many benefits, such as thermal efficiency and increased durability but they also have helped make lots of progress in external noise reduction.
Traditionally single glazed windows are often found on heritage and listed buildings, meaning these older properties are much more susceptible to disruption from noise. Double sash glazed windows are comprised of two panes of glass, and the space between them is filled with gas or vacuum-sealed (VIG), which helps to drastically reduce noise pollution and increase the acoustic efficiency of windows.
What types of noise pollution can affect homeowners?
Noise pollution can disturb many people in their own homes who are looking to relax, and it isn't just limited to people who live right in the middle of a bustling city. Here are some ways which can affect homeowners: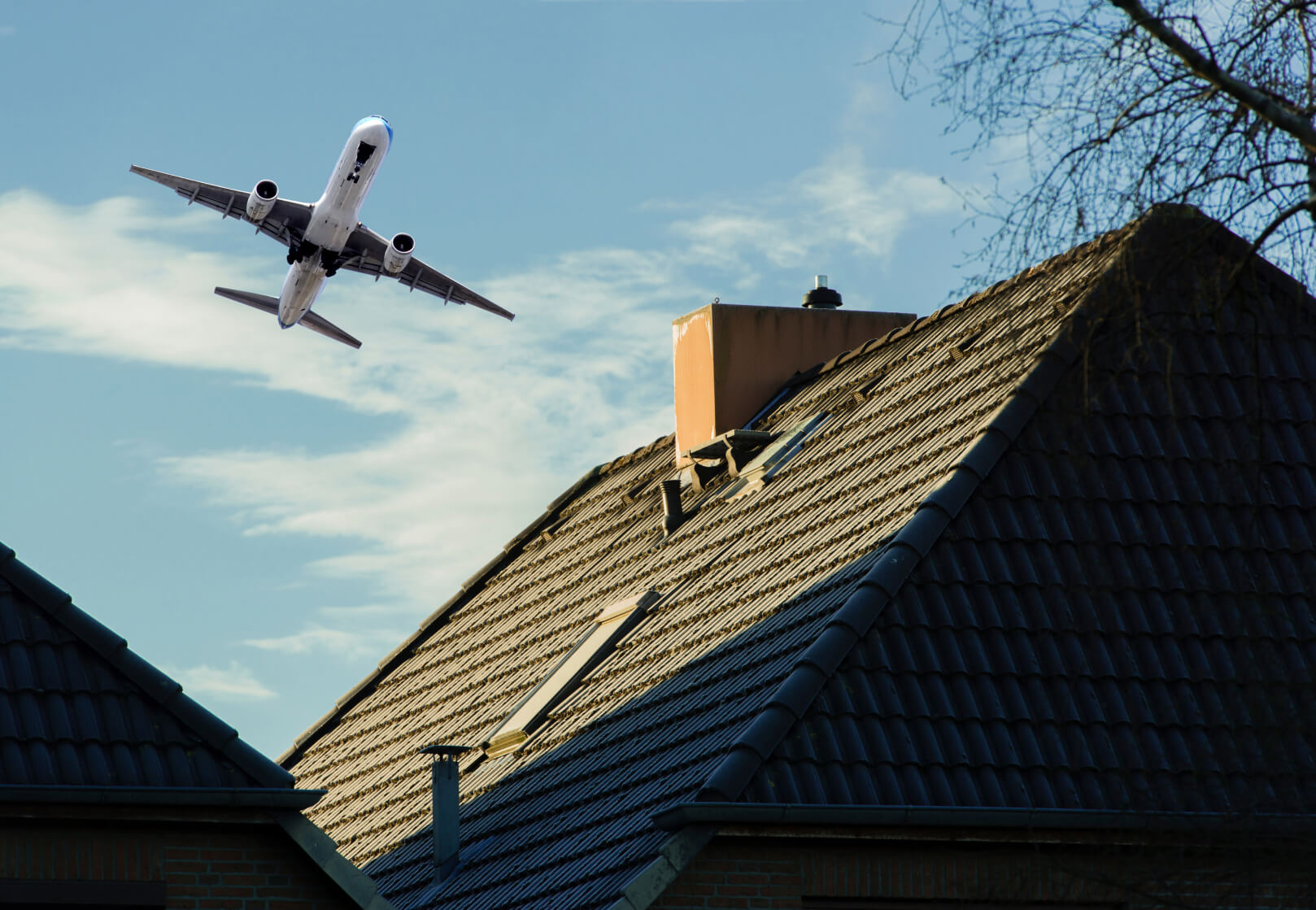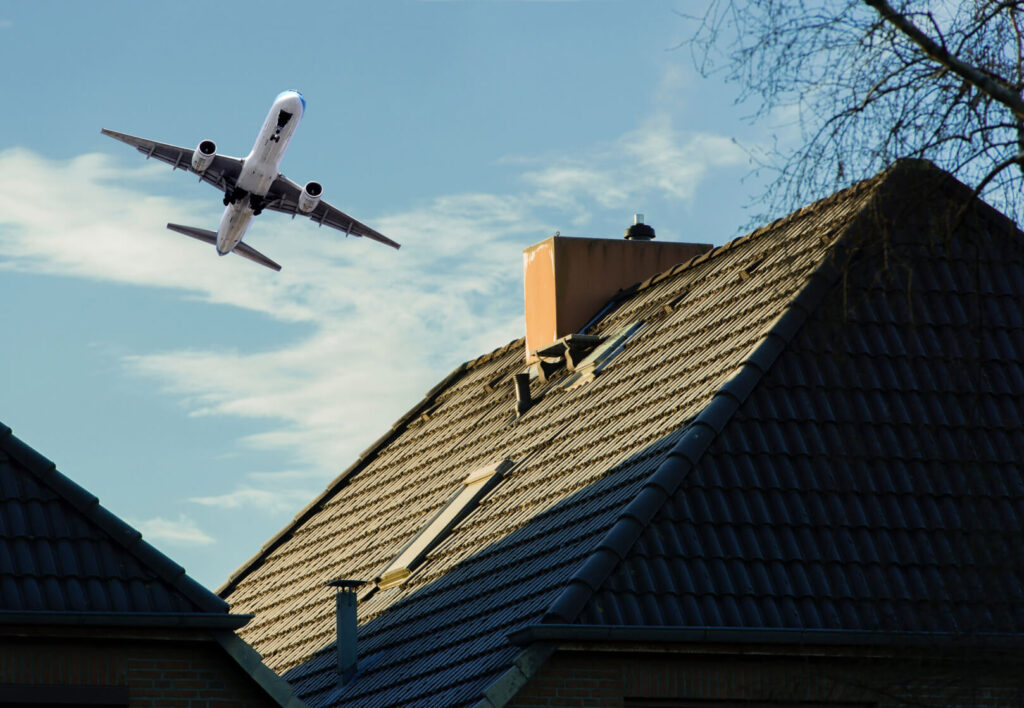 Traffic noise
One of the most common noise pollution faced by homeowners is traffic. Busy roads aren't just found in the city, with country dwellers also being affected by road traffic noise. Some homeowners may want soundproof windows to stop noise from entering their homes, even if it's not a busy road.
Pedestrians
Although not as loud as cars, people walking past can still have a significant impact on your home, especially if your home is located close to the road. Single glazed windows can especially be very vulnerable to noise, even when it's quiet as people simply walking past your home.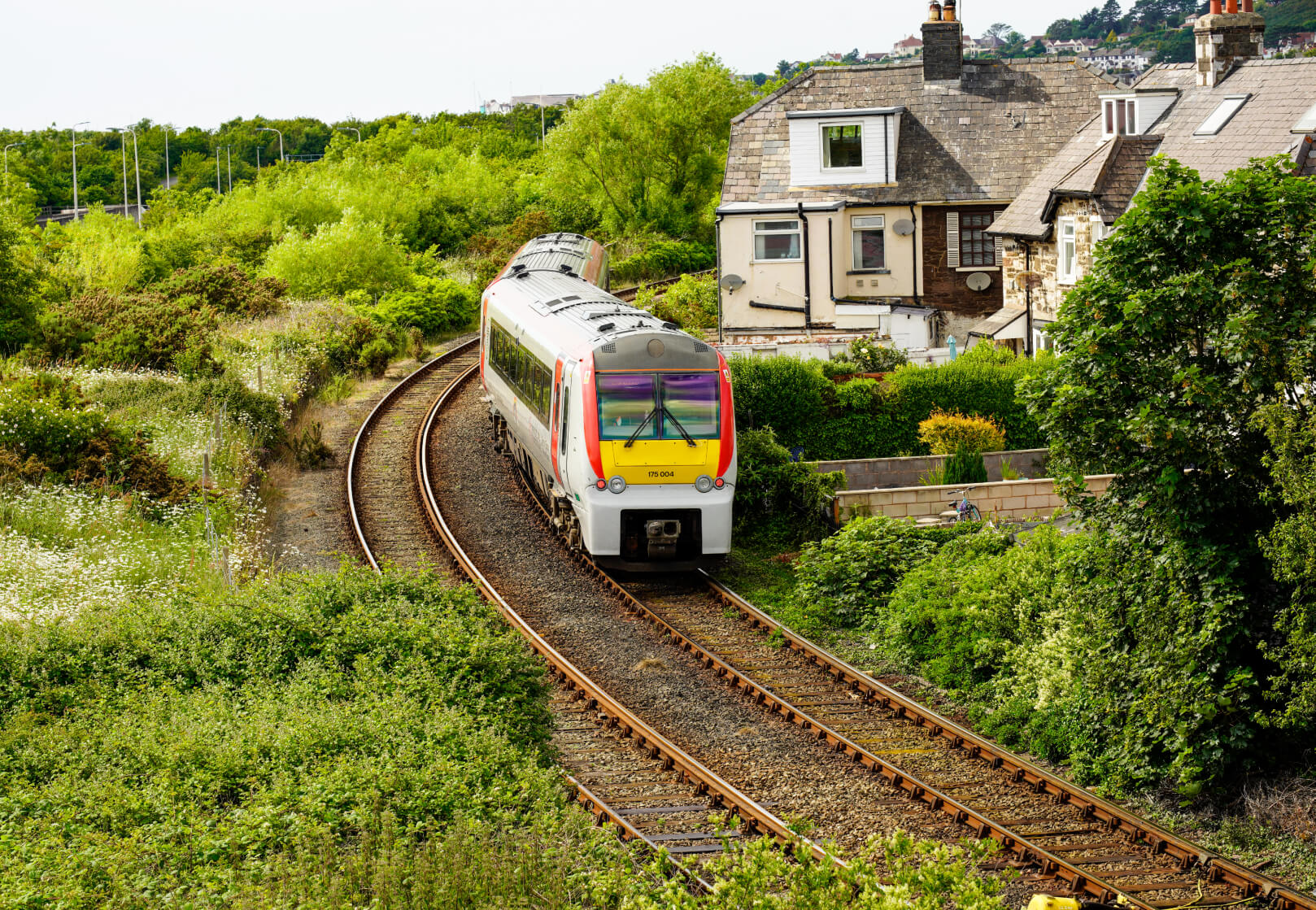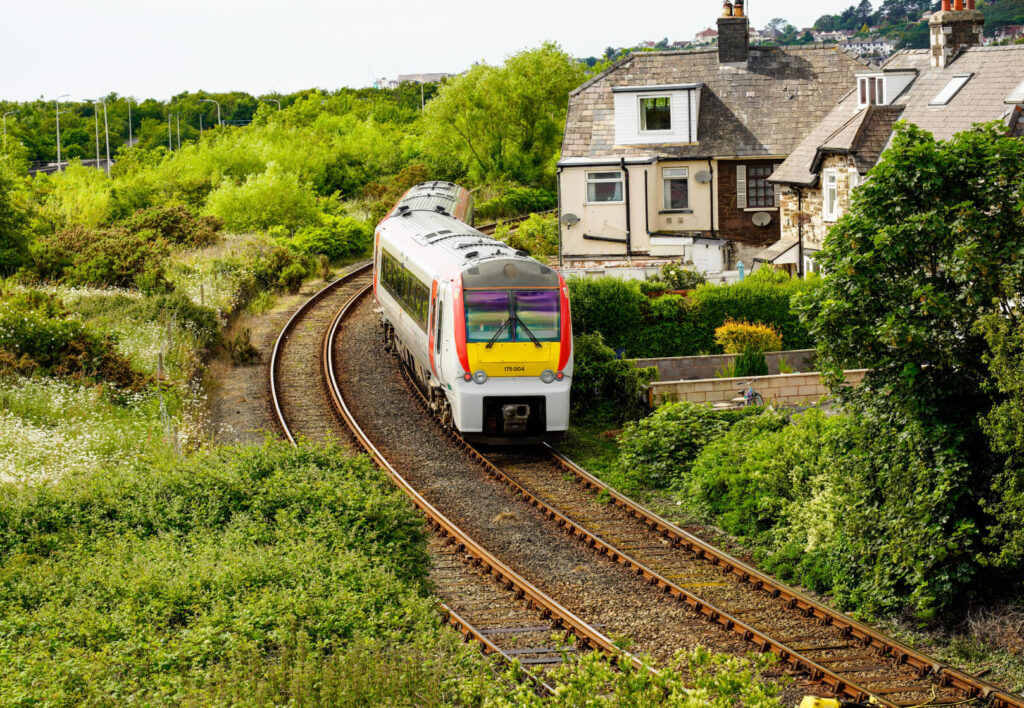 Aircraft noise pollution
Often people who live on flight paths or close to airports can be severely affected by noise pollution from planes flying overhead. Those who live in these areas, especially those with single glazed, or older windows, may want to soundproof them to help make their home a more peaceful.
Nightlife noise
One thing which puts people off getting homes right in the city centre is that they can often be disturbed by people who stay out late in pubs and
Trains noise
Many homes can be situated very close to train tracks which can cause lots of disturbance throughout the day and night. Soundproofing your windows in this situation could be an ideal solution for keeping out the noisy trains.
The science behind soundproofing windows
As windows are so vulnerable to noise pollution, there are many ways in which this can be stopped, which can come down to three main ways.
Adding a larger gap between the windows
In standard double glazing units, the size of the gap between the windows can go a long way in deciding how soundproof they are. The bigger the gap means there is more air in between the glass means it is further for the sound waves to travel, and it dissipates before it penetrates the secondary glass.
Double glazed units with a larger gap between the panes are a much better soundproofing option, but this can mean a bigger window which is not always practical. Often double glazed windows are limited to how thick they can be.
A better and easier way of doing this may be through secondary glazing, which is an extra pane of glass on the inside of the window unit, this means there is much further for the sound waves to travel compared to standard double-glazed units.
Make the glass thicker to soundproof windows
Making the glass thicker helps soundproof windows with noise reduction as the sound waves find it harder to pass through the thicker material. The less penetrable glass means that you can make your home quieter and less disturbed by external noise.
This can be done by replacing the glass with thicker options or inserting an extra pane of glass. The most effective way has different-sized glass thicknesses. Having one pane slightly thicker is a much more effective way of keeping out noise. In triple glazing especially, is only more effective than double glazing if the middle pane is slightly thicker.
Use a laminate soundproof glass
A sheet of laminate Acoustic glass can be inserted onto the inside pane of glass, which will add an extra soundproof layer to your existing window. The laminate glass is made up of a 0.4mm sheet of perspex between two 3.0mm pieces of glass.
Do I need a soundproof window?
If you are affected by any of the above, then you may want to make changes to improve your windows to help you live in a more relaxed environment.
The most effective way to reduce noise pollution is probably to replace your current windows with soundproof ones. There are many soundproof options available so you can completely replace the entire window to help improve your living environment.
What should I look for when buying a soundproof window?
If you try all these techniques but are still suffering from excess noise, then you should consider buying some soundproof windows. There are several types out there that can replace your old ones and keep unnecessary noise at bay. If you're looking to buy soundproof windows, there may be several things you need to consider.
STC Rating
The Sound Transmission Class rating or STC Rating measures how well the materials of the window keep out noises of frequencies ranging from 125 Hz to 4 kHz.
The higher the rating, the more decibels the window can block and thus, the more soundproof they are. Modern building regulations require an STC Rating between 50 and 55, so make sure you check your STC Rating and that it is at least 50 before buying.
Glass quality
The quality of the glass can have a big effect on the effectiveness of your windows at keeping sound out. The thicker the glass, the better it is at protecting you against unwanted noise and your glass should be at least an eighth of an inch thick up, up to half an inch thick for standard gas-filled windows.
Due to advances in technology, there are some glazing options that can still deliver exceptional soundproofing results, while being much much thinner, which this blog will discuss further down.
Frame material and quality
Windows are available in several different materials now. Still, the most common are PVCu, timber, and, more recently, aluminium and they all produce very different results when it comes to noise reduction.
PVCu is, without doubt, the most common window type in the UK, but as they have quite a low mass, they aren't very effective at absorbing sound.
Wood is probably the most effective material at keeping noise out and is very good at dampening sound, especially when compared to PVCu.
Despite the maintenance issues that timber windows may bring, they sure do deliver when it comes to noise reduction.
Openable or fixed window
This may be a pretty straightforward thing to say but whether a window is openable or fixed has a huge impact on a window's ability to keep out sound and affects its STC Rating. If the room already has sufficient ventilation, then consider a fixed window for a more soundproof option.
AS mentioned before, if you do want to have an openable window, then make sure you soundproof around the window with a rubber weatherstrip to make sure it seals shut properly.
Number of panes
The most effective soundproof windows use either two or three panes of glass. As there are more panes of glass, this helps improve the STC rating, but it is not the actual glass that keeps the noise out. The cavity between the two panes actually helps make them soundproof as this is where the sound waves get trapped and dissipate before penetrating the secondary glazing. Double glazing is the most common type for homeowners in the UK. However, triple glazing has also become increasingly popular in recent years, and the bigger cavity means it achieves better acoustic insulation.
Windows with bigger space between the panes are more effective at keeping sound out. However, homeowners don't want or have the space for really thick windows, but there are now thinner alternatives available that still perform acoustically.
How can I soundproof the window?
Buying complete window replacements can be an expensive option, so this may not always be the most cost-effective way of soundproofing your home. However, there are many measures that you can take to improve the noise insulation of your windows without buying a replacement.
When people think of soundproofing windows, they will probably imagine having to call a professional to come and do it for them. While that is true, and there are many companies out there who can do this, there are also things that can be done yourself. Here are just a few of the things which you can do by yourself to soundproof your windows.
Use acoustic caulk to fill in gaps
Even if you have double-glazed windows there may be several points around the window frame that may be vulnerable to letting in sound. Even the smallest gaps can lead to sound leaking into your home. Filling these gaps with caulk is a great way to make your windows more soundproof and energy-efficient, but using special acoustic caulk can give great benefits to creating a peaceful environment in your home.
Acoustic caulk is a special type of caulk that stays flexible, making it resistant to cracking and very durable and therefore a much more effective option in the long term than regular caulk. You can use it to help soundproof your windows by filling in any gaps around the frame of the window.
Weatherstripping tape
A very cost-effective way to soundproof your windows is to buy weatherstripping tape. This is available from most hardware stores and can be bought in various forms made from different materials, including foam, rubber, and silicone.
As the name suggests, weatherstripping is primarily used for draught-proofing, to keep the cold air out. However, as it blocks gaps in the window, it is also an effective way of soundproofing. The tape is usually self-adhesive and fits into the window jam.
Window soundproofing film
You can use window soundproofing film to help keep the noise out of your home, which is a clear film that you stick onto the glass of your window.
It is not as effective as other soundproofing techniques, and won't completely eliminate all noise, but will be best used alongside other products such as acoustic caulk to be the most effective.
Window shutters
Window shutters are typically made up of two panels affixed to the side of each window, which can be pulled shut. They are designed to maintain privacy and can also have significant benefits for weather and noise protection.
Although they can arguably improve the aesthetics of the property, exterior shutters can cause issues for planning permission, especially on listed buildings. Also, if they're louvred shutters for enhanced ventilation, then they won't be effective at soundproofing.
Soundproofing with double glazing
Sash window double glazing retrofitting provides an effective solution for those looking to upgrade to a more acoustically efficient alternative.
The space between the two glass panes helps dissipate the sound waves to reduce the decibels from external noise and keep your home quiet. The bigger the gap, the more effective the windows will be as a soundproof barrier, and the thickness of the glass is also a contributing factor. If the glazed unit has different thicknesses of glass, for example, one 4mm pane and one 6mm pane, then this is a more effective way of dissipating the noise than normal glazed units as the different thickness changes the sound wave.
You can also use laminate glass for the external area of the glass to further soundproof your windows.
Soundproofing with triple glazing
Triple glazing will help improve the sound insulation, but only marginally compared to double glazing if all three panes are the same thickness. The most effective way of soundproofing your windows with triple glazing is to make the middle pane thicker.
The main downfall when it comes to triple glazing, and especially if you have a thicker middle pane, is the added weight. This can be an issue when replacing your current windows, the frame may not be able to take the added weight. Always check with your installer to see whether triple glazing is a suitable option.
Soundproofing with secondary glazing
One of the most effective ways of soundproofing windows is through secondary glazing. Secondary glazing is an extra completely separate pane of glass on the inside of your window which helps improve the heat retention and noise reduction of your current windows.
The reason they are so effective is that the space between the two panes of glass is far greater than double glazing, meaning the sound waves dissipate more before hitting the internal pane. The ideal distance between your internal pane and your existing window is about 100 and 150mm, but this means it will take up most of the cill.
Homes that are situated on busy roads or near airports are often fitted with the secondary glazing as this is an effective way of keeping out unnecessary noise.
How can Chameleon soundproof my windows?
Our expert team of joiners and window experts will help soundproof your windows by carrying out detailed rotten wooden window frame repairs and by retrofitting double-glazed units into wooden frames.
We will assess any damage and see where we can repair the windows by filling in any gaps and cracks in the frame and cill, using acoustic caulk. Cold air and noise usually travel through the same gaps and cracks, meaning thermal efficiency and acoustic insulation of windows usually go hand in hand. This means that many of our draught-proofing practices actually also help to improve the noise reduction of the windows.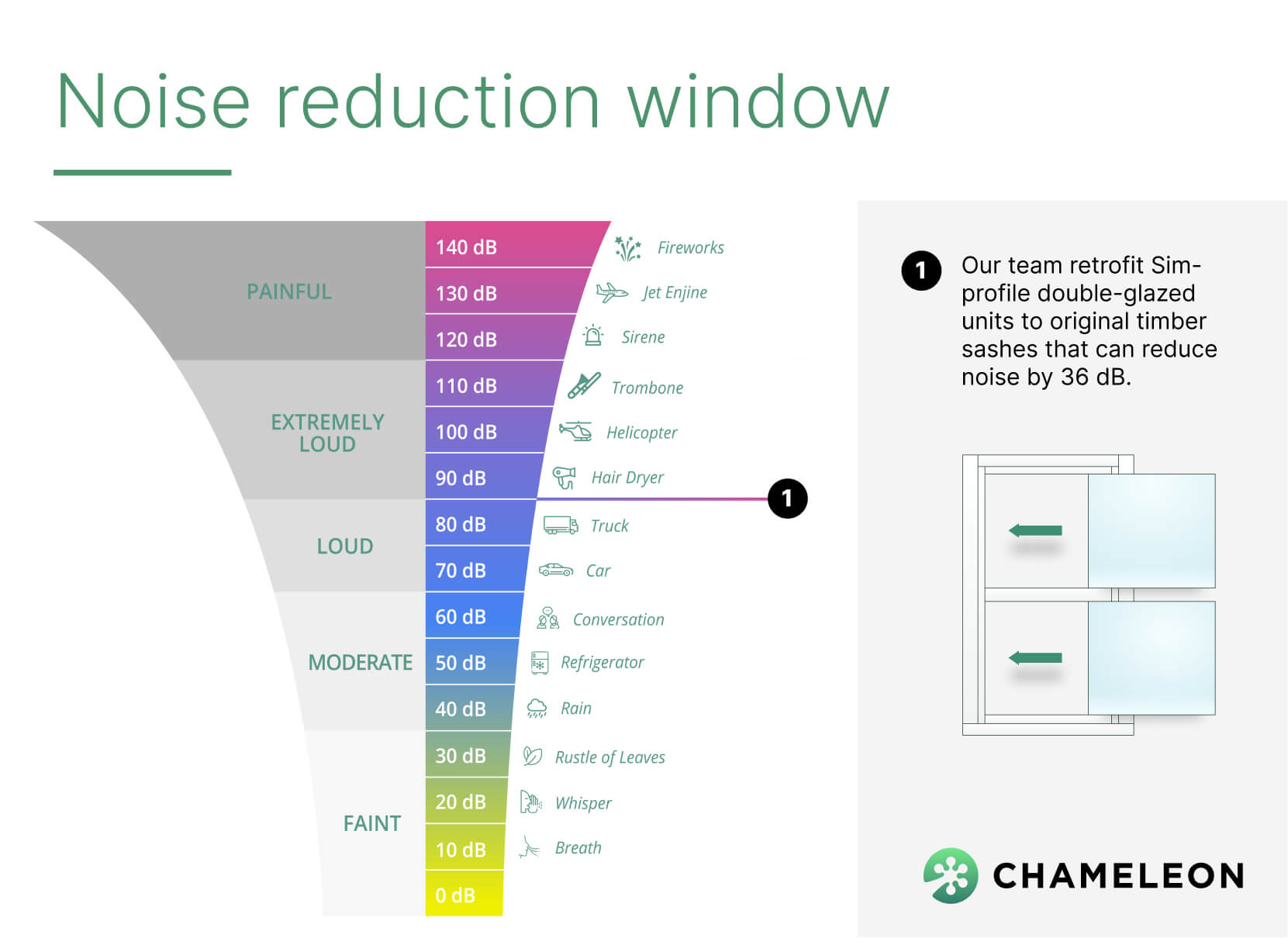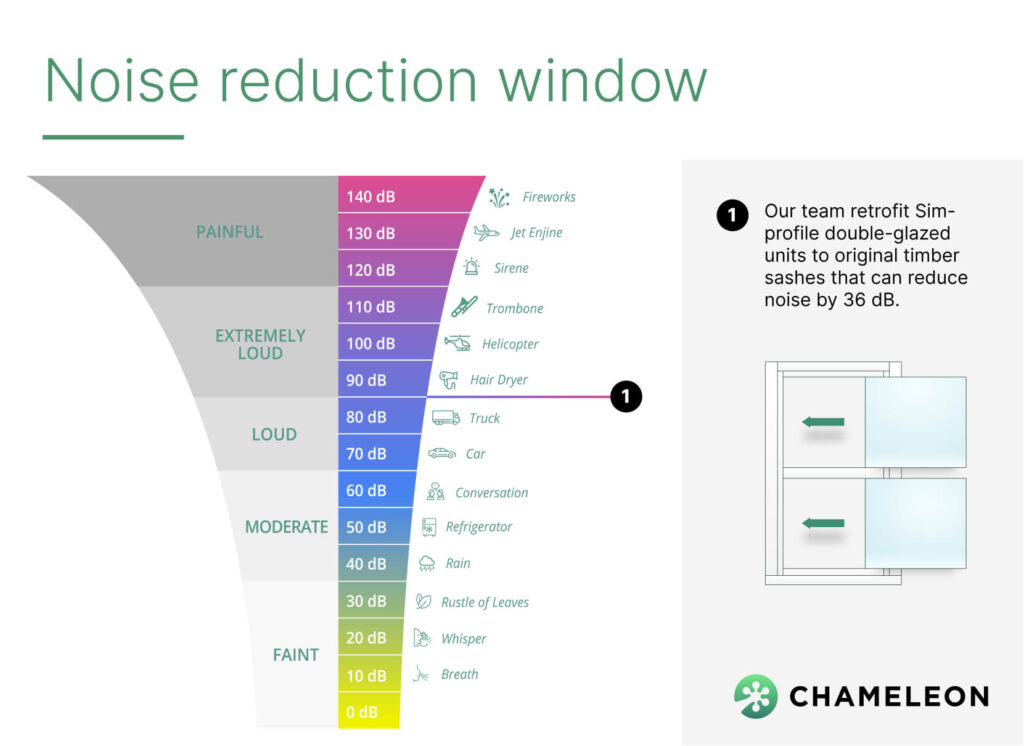 We can provide a complete service to see where we can help to soundproof your windows to help keep your home as peaceful as possible.
We also offer a reglazing service using a revolutionary ultra-thin vacuum double glazing.
FINEO – ultra-thin double glazing
FINEO glass is a revolutionary glazing system that delivers exceptional results in thermal efficiency and noise reduction. Whereas most double or triple glazed windows are filled with gas between the two panes, FINEO is vacuum-insulated, which is why it is so efficient.
Because of this FINEO can be made to be much thinner than double or triple glazed windows, making it the perfect solution for those looking for heritage-style windows without compromising on thermal efficiency and acoustic insulation.
How effective is FINEO for noise reduction?
FINEO offers you complete acoustic protection, thanks to vacuum insulated technology, and is a much superior option for your home. It reduces traffic noise by 10dB which means the noise is two times lower for the occupants.
How does FINEO compare to double and triple glazing soundproof windows?
Despite being only 2.7mm thicker than single glazing, FINEO outperforms both double and triple glazing when it comes to thermal and acoustic insulation making it one of the most unique glazing systems in the world for soundproofing original windows.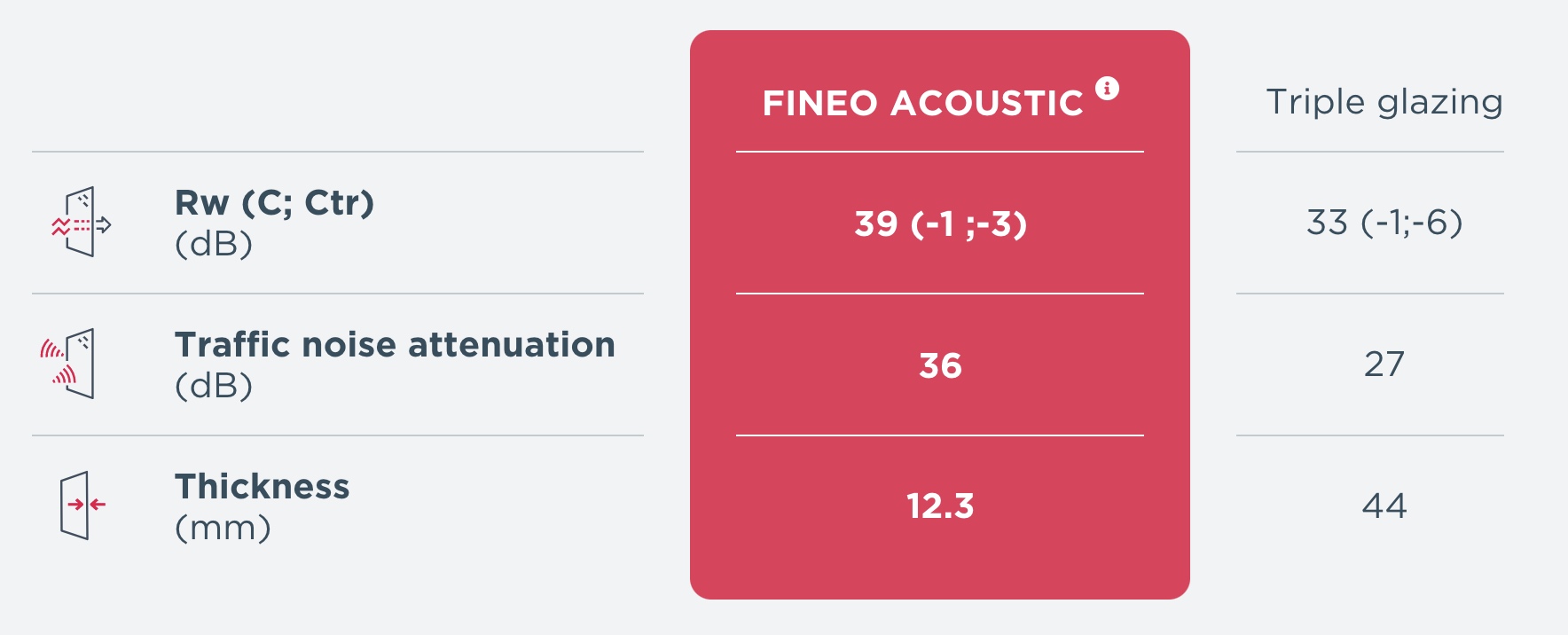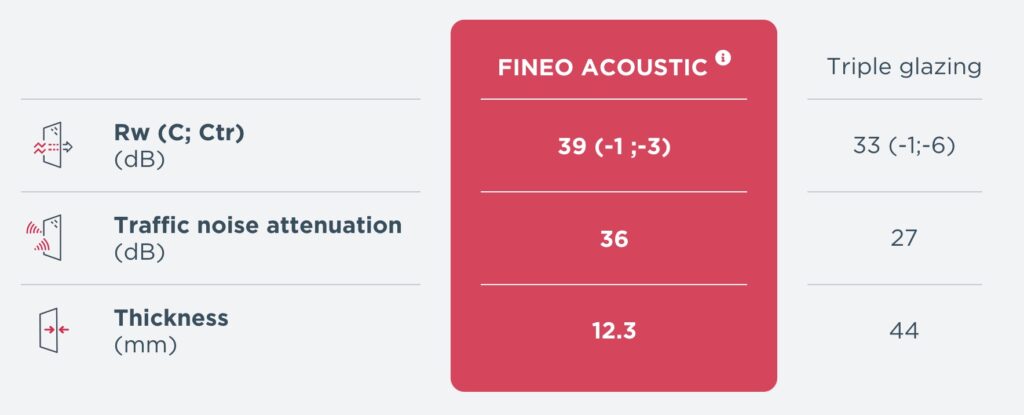 FINEO has a sound reduction rate of 35 compared to 32 for triple-glazed windows, and a FINEO Acoustic version is available in a range of different thicknesses for even further protection from noise pollution.
FINEO Acoustic glazing
FINEO Acoustic is an upgrade to the standard FINEO system which offers even greater noise reduction levels.
FINEO Acoustic outperforms triple and double glazing options by a long way, thanks to its vacuum-insulated technology. There are several different compositions available with various thicknesses meaning you have lots of choices to keep you protected from excess noise.
FINEO Acoustic is the perfect option for homeowners who are looking for a thinner glazing system to fit into their heritage-style property but also want to improve the noise reduction in their homes.
FINEO glazing
Thanks to its incredibly thin profile, we use FINEO as the chosen system for our retrofit glazing projects.
Your heritage sash windows were likely handcrafted to accommodate single panes of glass and as many of these are hard to be replaced due to being on listed buildings, finding energy-efficient replacement glass can cause huge difficulties.
This is why FINEO is the ultimate option for heritage buildings with classic timber sash windows. It's only 2.7mm thicker than traditional single glazing so can fit into the existing sash much easier than double or triple glazing, while also outperforming them, meaning you can keep your home warm and peaceful while retaining its traditional charm and character.
FINEO is also guaranteed for 15 years to give you an option that will stand the test of time and offer complete peace of mind. If you're interested in replacing your windows with FINEO, contact the expert team at Scott James today to get a free, no-obligation quote.
Our recent double glazing projects