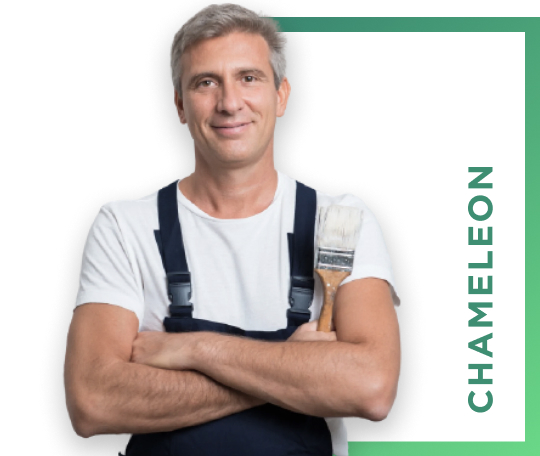 Our Timber Frame Repairs
Our talented team have many years of experience in repairing timber frames and can have them looking as good as new once again.
Quite often, people are surprised that we can fix their frames, as they thought they were damaged beyond repair; this is why it's always worth contacting us for a free, no-hassle, no-obligation quote on 01223 679725.
It's also worth noting for your peace of mind that our timber frame repairs come with a guarantee.
We are an official FINEO glass installer

Chameleon Decorators & Windows Restoration is an official FINEO glass installer.
There are many reasons why we believe in vacuum double glazing. For starters, the vacuum double glazing method of removing the air between glass panes to create a vacuum is superior to the traditional method of filling it with gas, as gas evaporates over time, making the vacuum option more sustainable.
FINEO double glazing is also incredibly thin, which means it's lighter than regular double glazing and can be installed into original sash windows, which often struggle to hold the weight of traditional double glazing. The glass is also a suitable choice for Grade II listed properties, thanks to its discreet appearance that doesn't take away any charm from period homes.
Despite how thin it is, FINEO glass has an incredibly low u-value of 0.7 W/(m².K), which is equivalent to triple glazing. This ensures that the property is well ventilated, staying cool in the summer months and warm in winter – saving money on energy bills.
An experienced & knowledgeable team that you can trust
We would like to make it clear that every one of our team members is thoroughly trained by our senior window renovators.
We ensure that everyone who works on your property has the knowledge and experience to provide top-quality service and shares the collective goal of surpassing even the highest of expectations.
Testimonials & Portfolio
Don't just take our word for it; we have an extensive portfolio that features numerous examples of our work, and many of our customers have been kind enough to provide testimonials for the work that we have done on their property.