This article will be useful for those who have many traditional sash windows in their period property and want to learn more about the options such as restore or replace, costs, and benefits.
It provides helpful information for homeowners weighing whether to restore or replace old sash windows, considering factors like preservation of original features, energy efficiency, noise reduction, and overall costs over time.
By outlining the pros and cons of sash window restoration versus full replacement, this article aims to assist readers in making an informed decision.
Restoring sash windows in 2023 is a far better option than full replacement. This is not only because of cost differences and ever-increasing prices for new windows.
New slim-profile vacuum double glazing technology and rot-proof timber make sash window service life and thermal efficiency comparable to bespoke Accoya wood windows with triple glazing.
As a result, more homeowners are choosing to restore sash windows rather than replace them.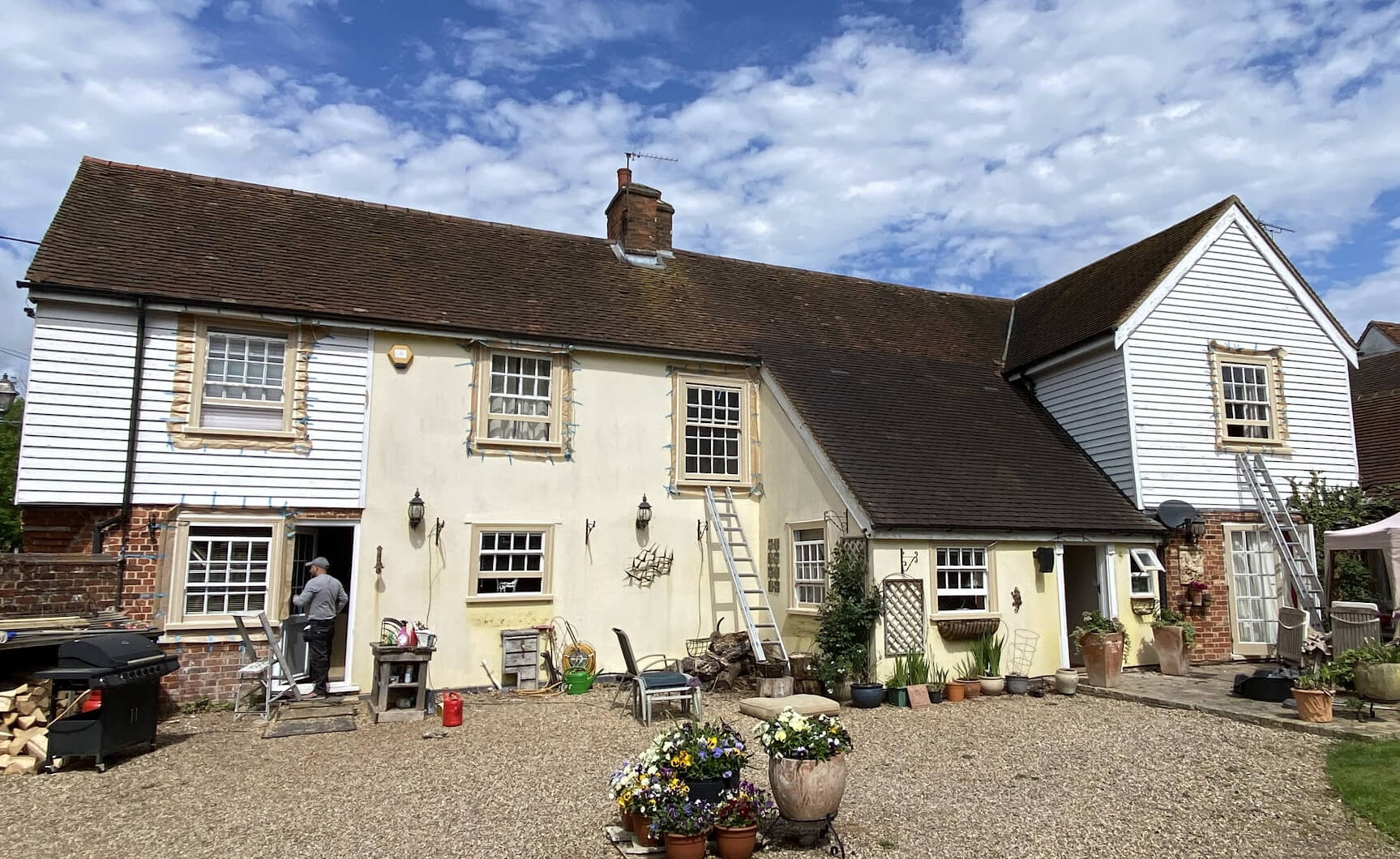 Reasons why you want to restore or replace your original sash window?
Let's look at the expected outcomes and tasks involved with each option.
Your original window now
Where do you want them to be
If our expert team restore your sash windows
If you buy new double-glazed sash windows
Rotten frame or window sill
The window timber frame is solid and will last for many years
Putty is missing; cracked, or letting the water into the glazing bars
Repair putty
Draughts and rattling
Reduce Draughts and rattling
Draught-proofing sash windows with new staff and parting beads with draught seals.
The upper sash / lower sash is blocked, painted shut or does not open or close properly
Functional restoration
The sash cord is broken
Replace sash cord
Install new sash window cords and service pulleys
Many old coats of paint are Peeling and flacking
Perfect, smooth paintwork surface
Sash weights are not balanced
The smooth operation of both sashes
Broken glass panes
Replace the original glass and install new heritage double glazing
Replace the original glass and install new heritage double-glazing
Inefficient single glazing – high
energy bills
New energy-efficient glazing
Retrofit slim-profile double glazing with 0.7 w U-value will make your historic window – a super window.
Wooden frame, double glazed sash windows will have a U-value of 1.4 W and with thick tripe glazing 0.7 w
Original window with history
Preserve original features
New sash windows might require maintenance in the first 3-5 years
Sash windows, especially those made from cheaper softwood timber, are not as perfect and problem-free as one might assume.
Over time, sash windows can develop a number of issues that require maintenance and repair, such as loose joints, rotten wood, warped frames, broken cords, stuck windows, and draftiness. Even well-made hardwood sash windows will eventually show some wear and tear.
Wooden frame
Below is a new sash window after five years. Some sash window repairs have been done to these windows already.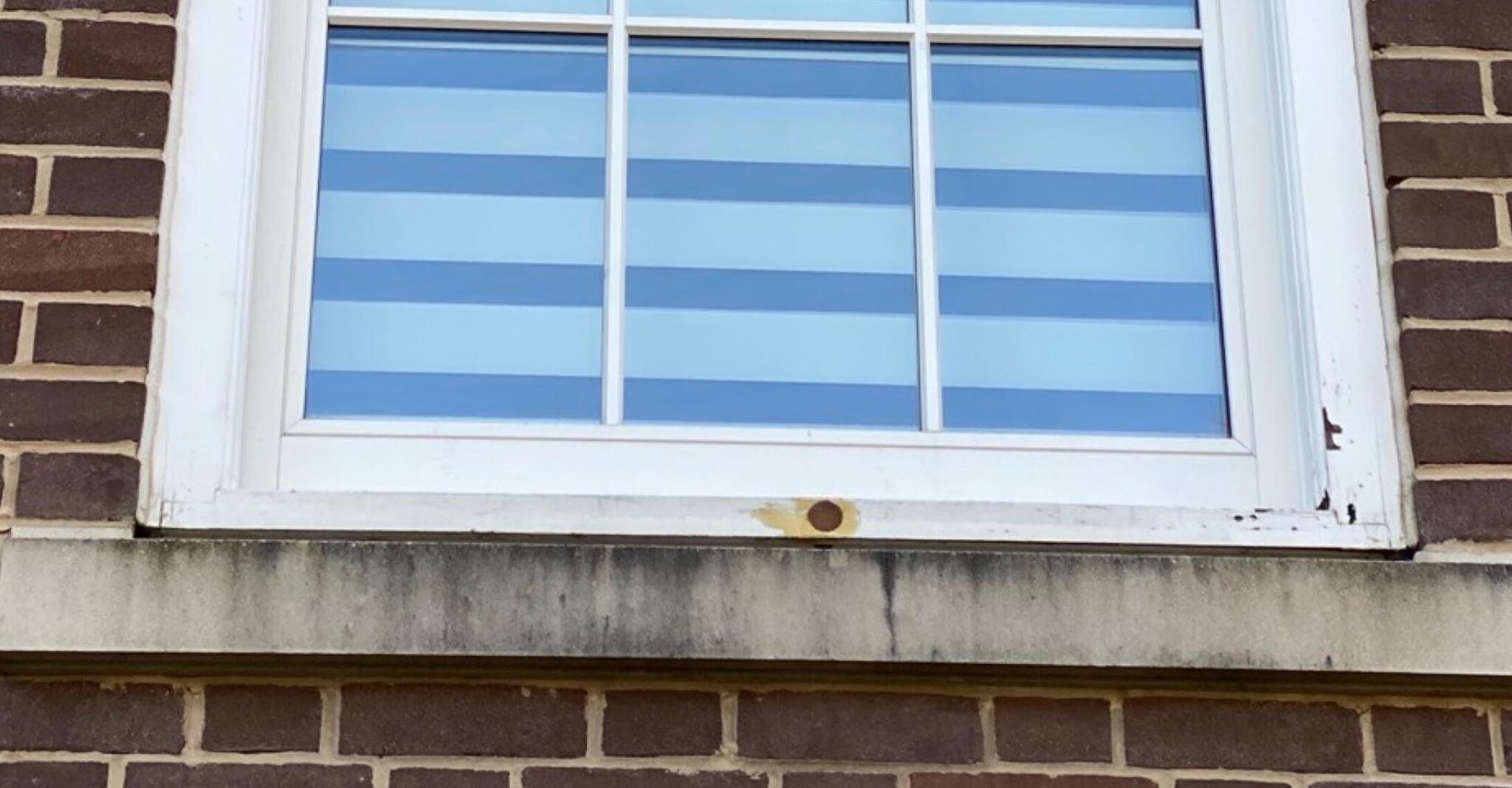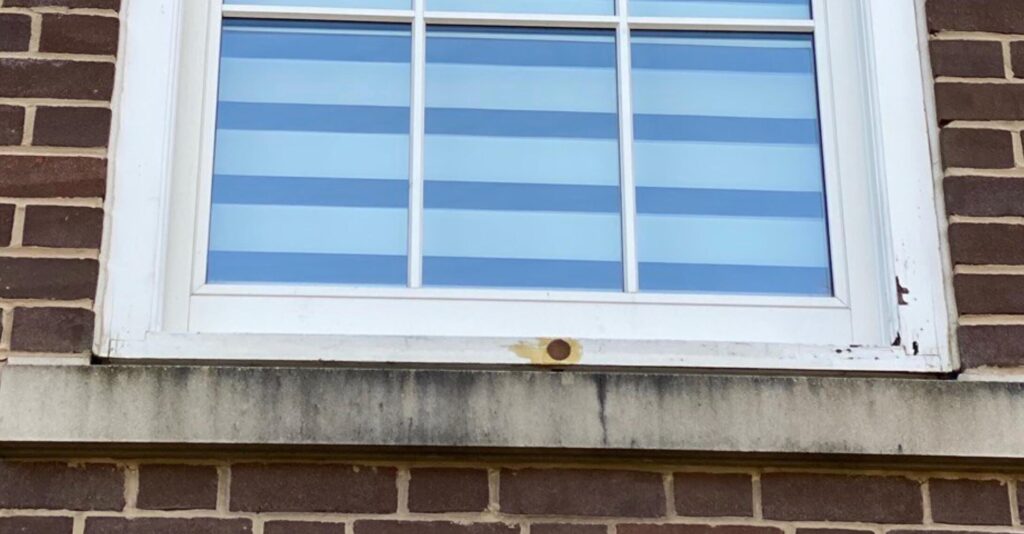 It has already gone through some simple repair and maintenance, the timber has rotten at the corners.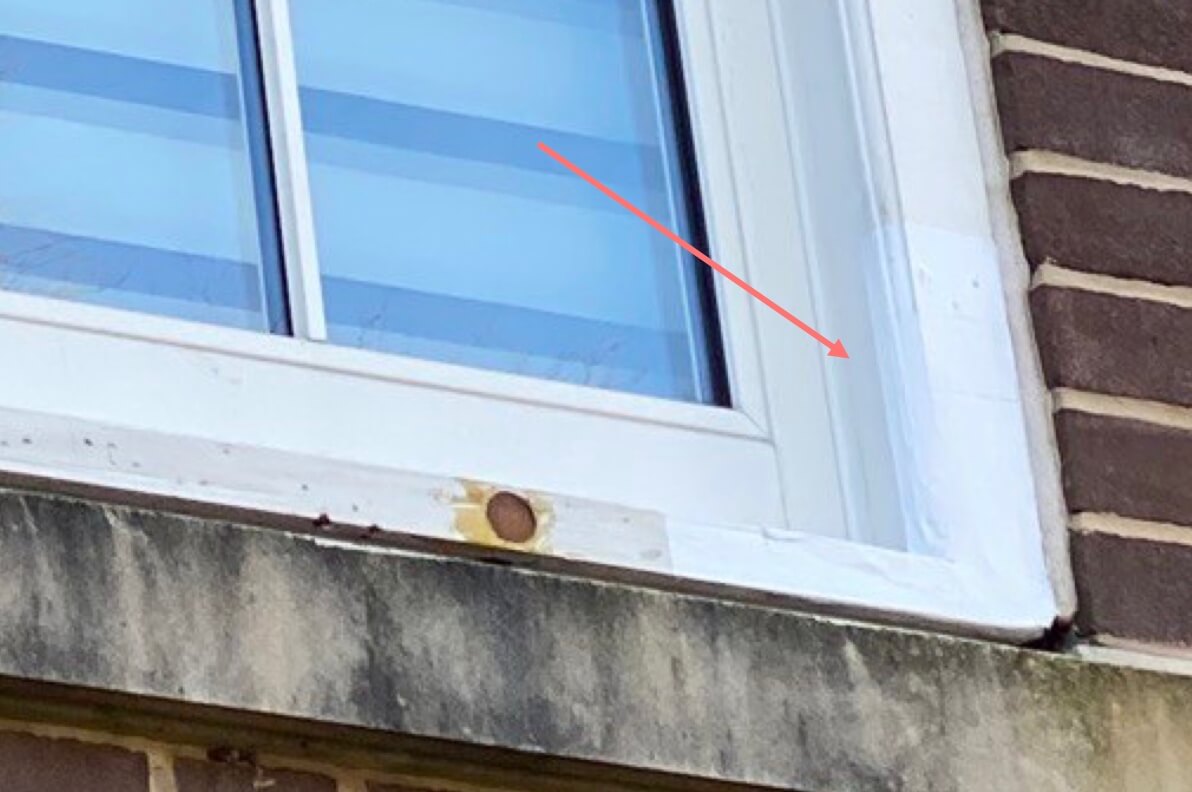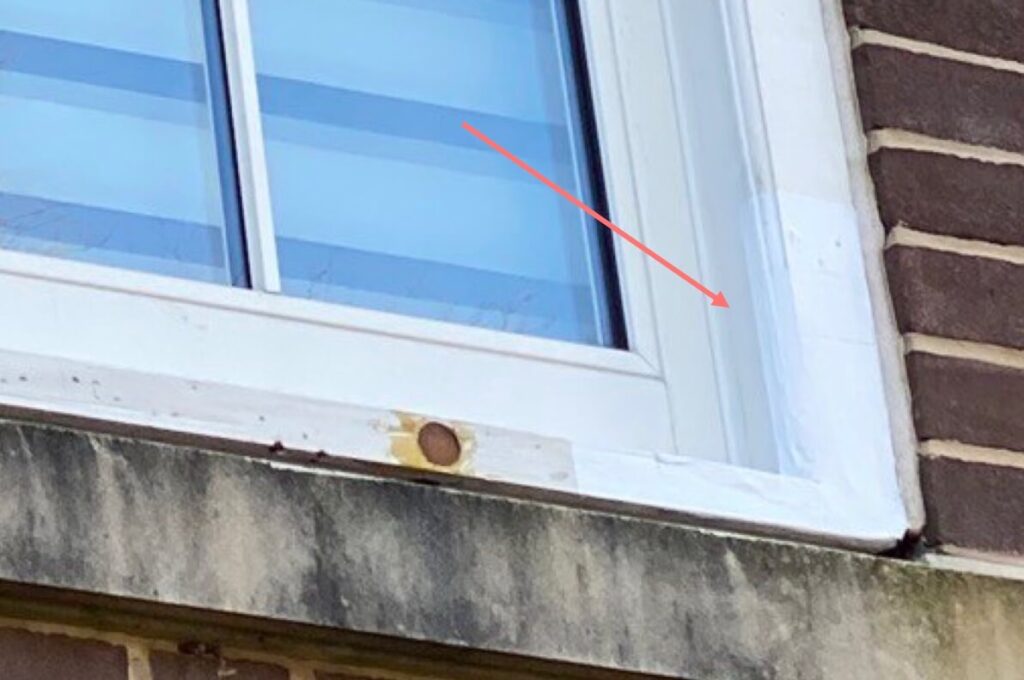 Restored wooden frames using our method
When our team of sash window experts refurbish period windows, we laminate the sills and lower parts of the original window so they are rot-proof for at least 20 years.
After lamination, your wooden windows will have the same weather-resistant properties as windows made with Accoya wood but at a lower cost. Using our method, restored frames of traditional sash windows will outperform any new softwood bespoke window.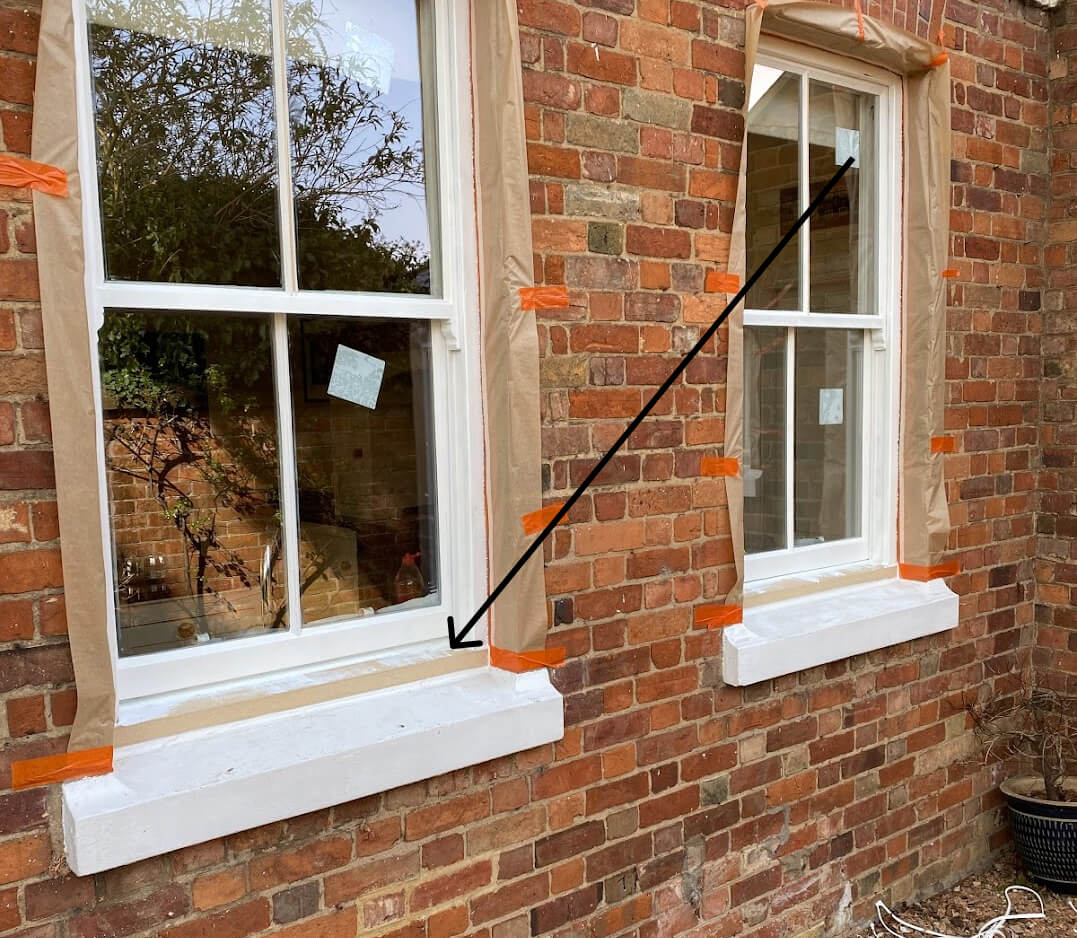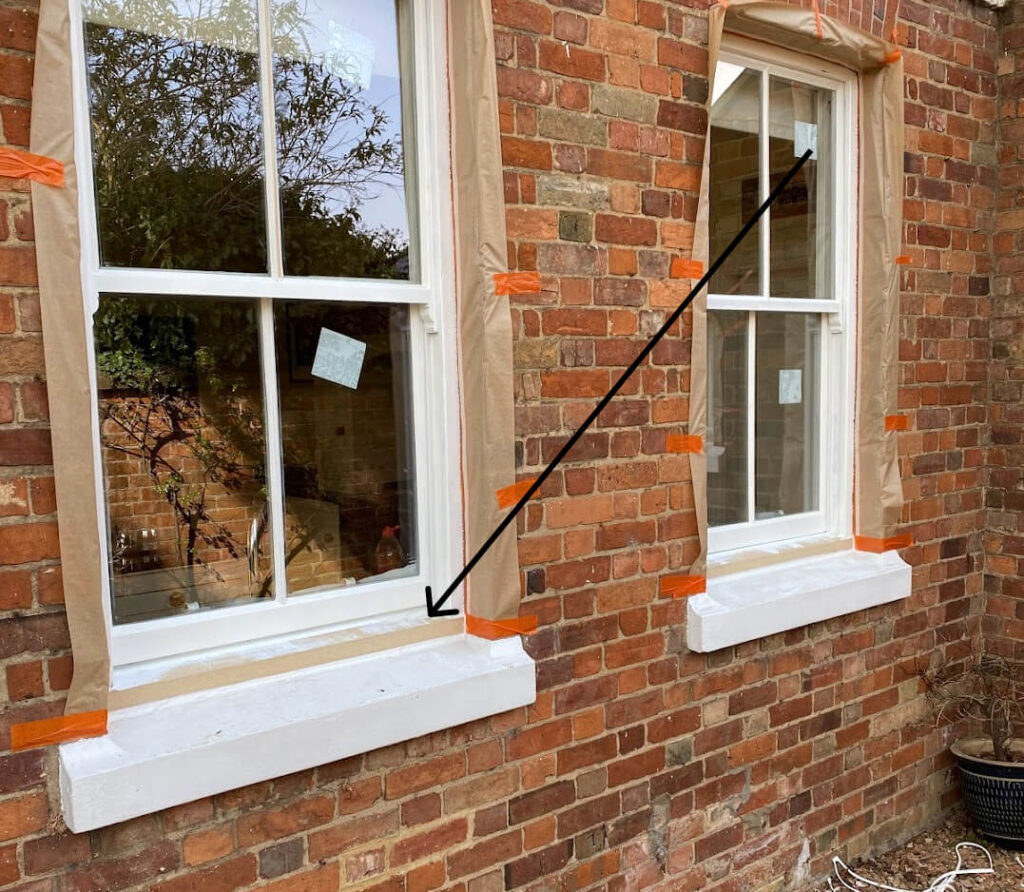 Before and after the sash window was restored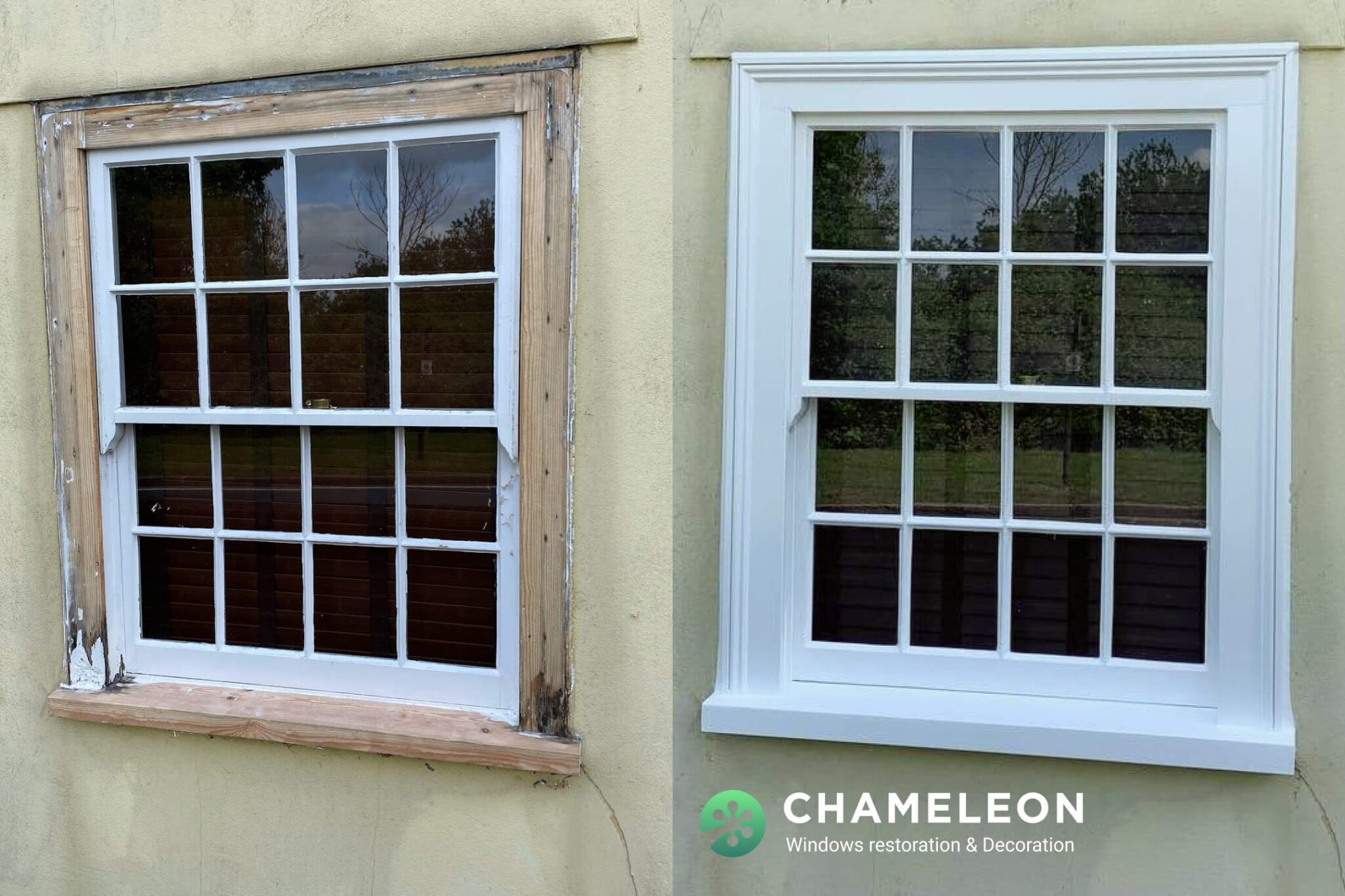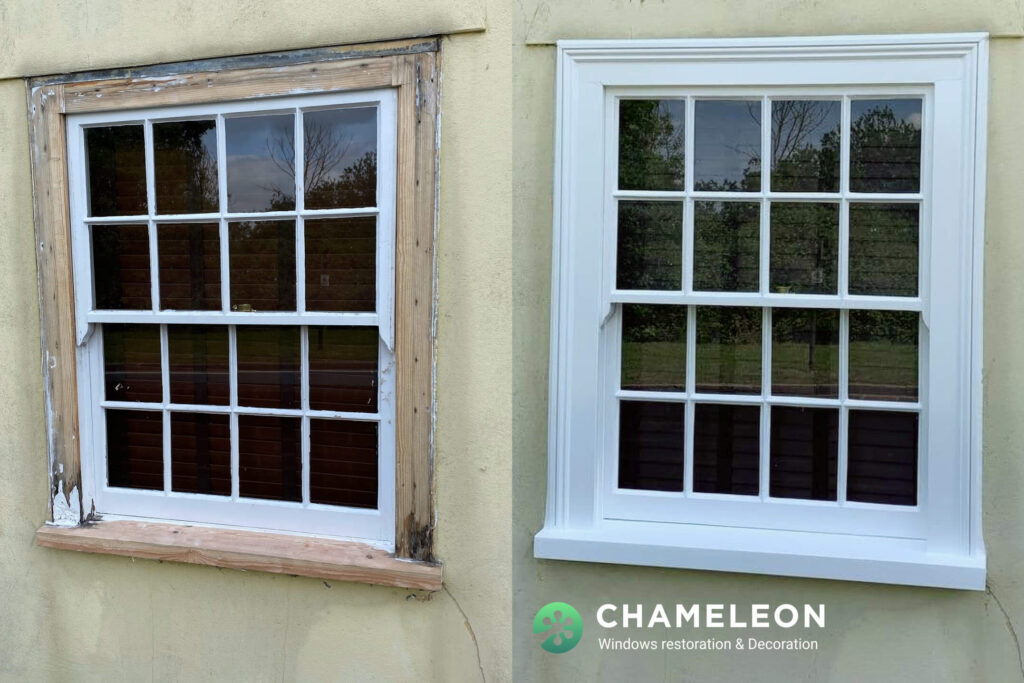 More examples
How about the energy efficiency of the glazing?
Does not matter if it is a casement window or a wooden sash window; 80-90% of the window's surface is glass. Original box sash windows have single glazing to improve their thermal efficiency.

Secondary glazing became popular amongst homeowners, but it only offers a U-Value of 2.7 W/m²k.
Original sash windows restored and wooden frame retrofitted with 0.7 w U-value vacuum double glazing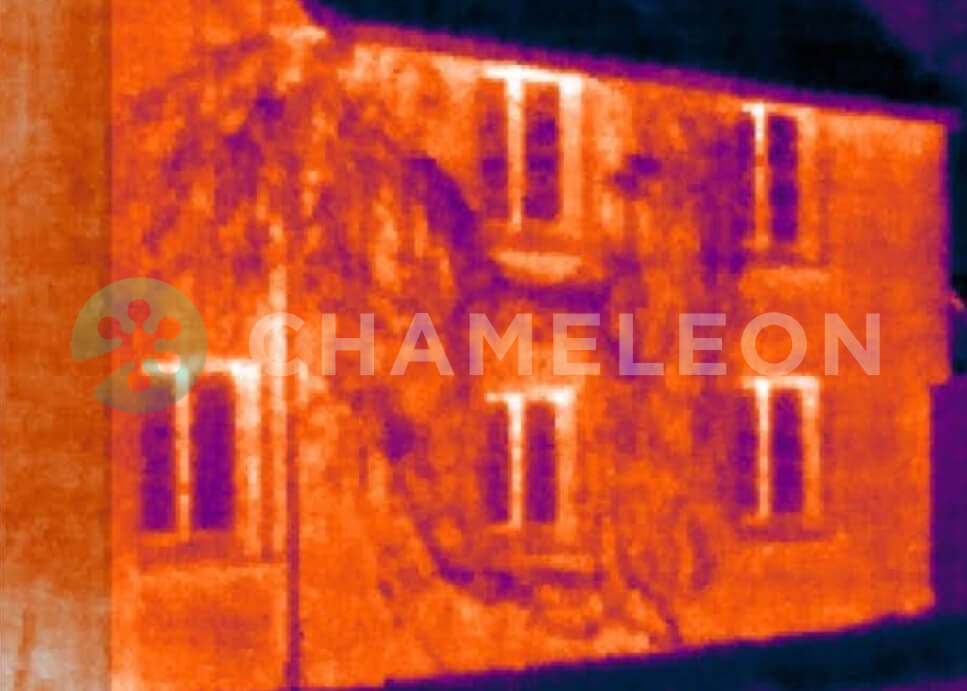 Read more
Sash window double glazing retrofitting, which is the alternative to secondary glazing, came to the market with a slim-profile heritage double glazing development. Because of the leakage of gas-filled slimline double-glazed units, retrofitting did not reach momentum, but everything has changed for double-glazing retrofitting with the development of vacuum double-glazing.

Vacuum slim-profile double glazing, such as FINEO glass, makes slim-profile units longer-lasting; the service life of vacuum-sealed glass is over 25 years, and 15 years are guaranteed by the manufacturer, which means if glass insulation fails, you will get the replacement glass from the manufacturer for free.
Restore Sash windows vs. Replacements – Pros and Cons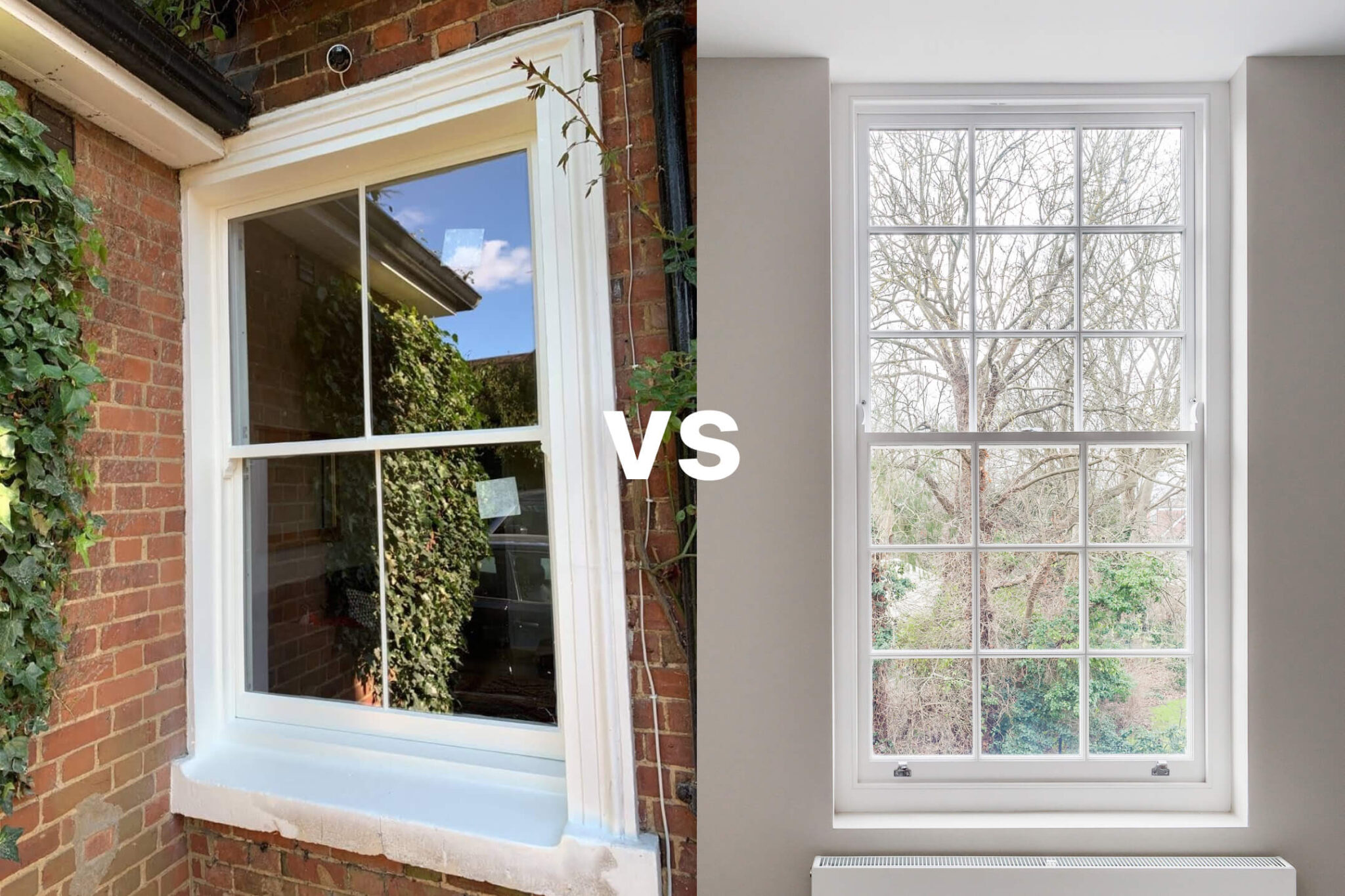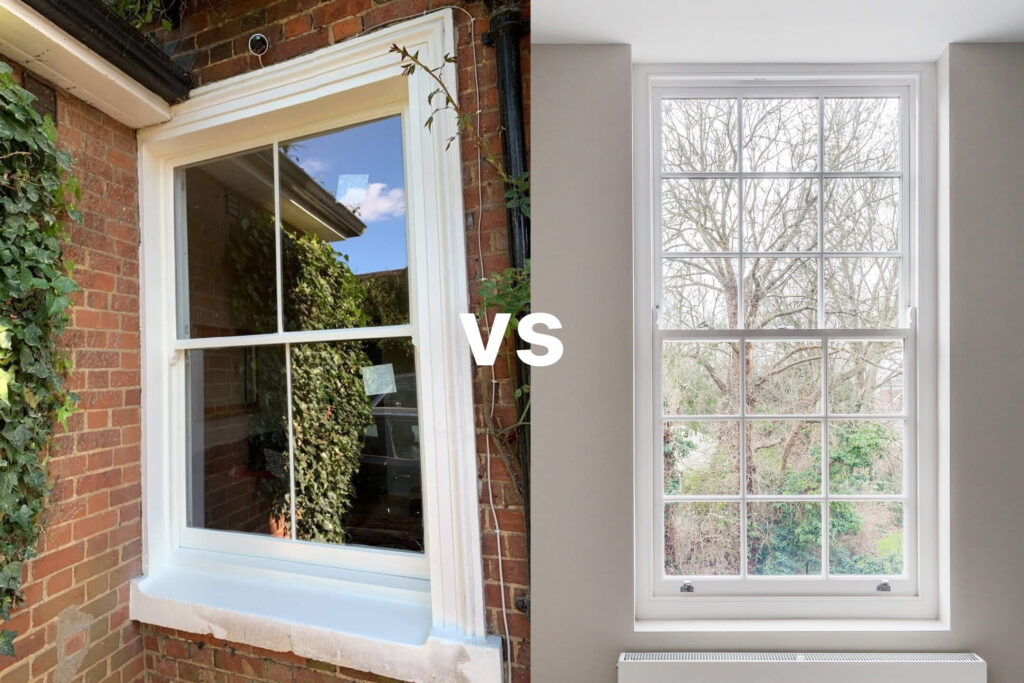 There are a few things to consider when deciding whether to restore your existing sash windows or replace them entirely. Here, we will outline the pros and cons of the sash windows restoration and replacement so that you can make an informed decision.

Pros and Cons of restoring sash windows 
Restoring your existing sash windows can be a more affordable option than replacing them, and it can also be less disruptive. With proper care, restored windows can last for many years.
Retrofitted with 0.7 W U-Value slim double glazing, windows are as efficient as triple-glazed new windows. 
It is more environmentally friendly, as less timber is used. 
Cheaper compared to new windows with the same specs.
Preserves original sash windows.
In most cases, no scaffolding is needed. 
Sash window double glazing will increase the value of your period property.
Removes draughts and rattling
New retrofitted double glazing reduces outside noise.
To restore sash windows in the Grade 2 listed property, you will not need permission for sash window restoration work.
If you work from home while your windows are being restored, it might be a bit noisy process which might intervene your life.
It is hard to find good sash window specialists who give a guarantee on their work. 
You need to dedicate more time to research.
Pros and Cons of Sash Window Replacement  
Replacing your existing sash windows can be a big investment, and replacing all of your windows at once can be disruptive and may take some time to get used to.
Easy to buy, find companies which make new windows.
Manufacturer guarantee and insurance back guarantee are available, as it is a new product.
Likely to increase the value of your property.
Window installations are regulated by FENSA CERTASS bodies.
Comes with draught-proofing as standard.
Better thermal efficiency compared to single-glazed windows
Good wooden window mage of Accoya wood or hardwood and with good, energy-efficient double or triple glazing is expensive.
Scaffolding is likely needed during installation.
New windows might change the look of the period property.
If you plan to change the Grade 2 listed property windows, Permission is required.
Is it worth renovating sash windows?
With modern glazing and materials, we can restore sash windows to match the efficiency of triple glazing and the service life of new windows.

Our sash window refurbishment work will cost around £700 per window, with double glazing retrofitting and draught-proofing around £1700 per window.
This is at least £1000 less than new sash windows with similar efficient glazing and rot resistance.