Our timber windows restoration services
If you live in Hertfordshire and are looking to repair your heritage wooden windows or you live in a Grade 2 listed property then you have come to the right place. Wooden sash windows are elegant and come with plenty of charm but they also require upkeep and maintenance to timber frame to ensure they work effectively and look good as new.
Sash Windows Before and After restoration
BEFORE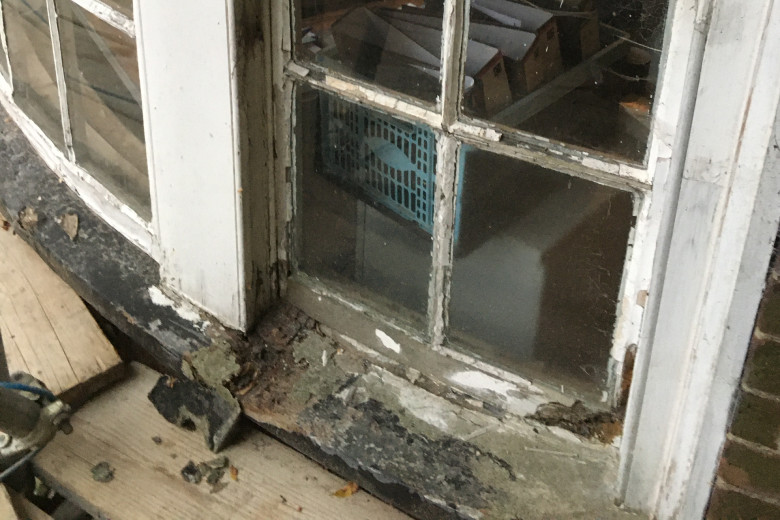 AFTER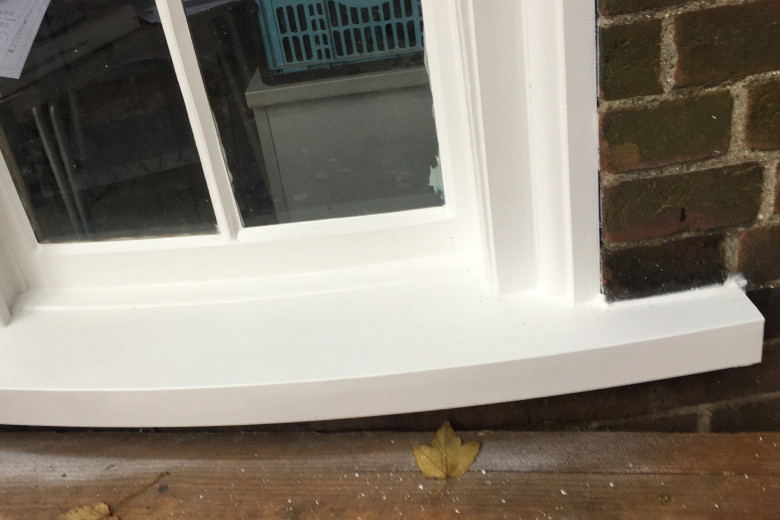 BEFORE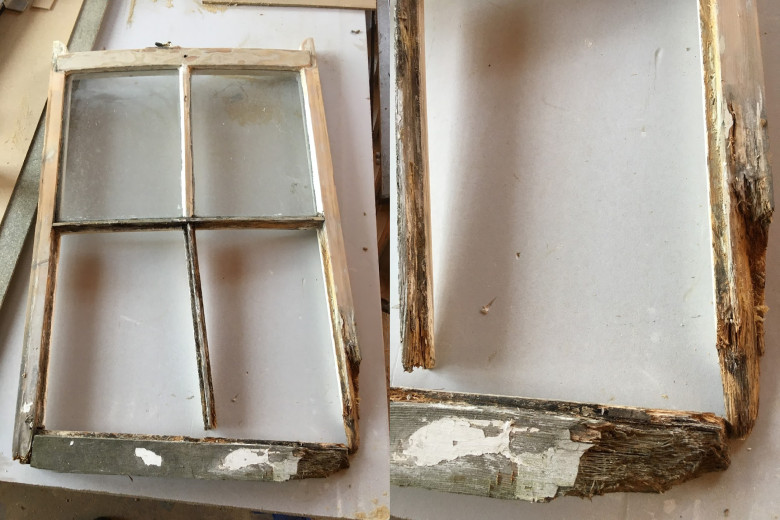 AFTER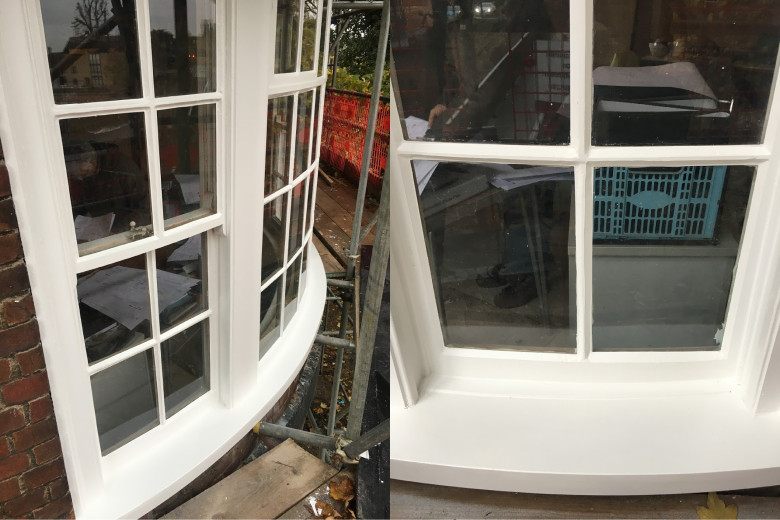 At Chameleon, we are trusted experts in sash windows repair in Hertfordshire. We have decades of experience restoring sash, casement, and sliding windows.
We pride ourselves on delivering a first-class service using the best materials available, for example, Accoya/ Tricoya for timber frame repairs, FINEO glass for sash window double glazing projects where we replace single glazing with ultra-thin double glazing vacuum units.

We are experts in treating issues such as badly decayed frames, rotten beading, missing putty, and thick layers of old paint. And once work has been carried out, you will not need redecoration for 10 years and 20 years until the next major restoration, saving you time, money and hassle.
Specialists in sash windows restoration in Hertfordshire.
Older windows often become weather-beaten causing issues like rot and decay in the wood. This not only impacts the overall appearance of your windows but will make them ineffective at keeping your home warm.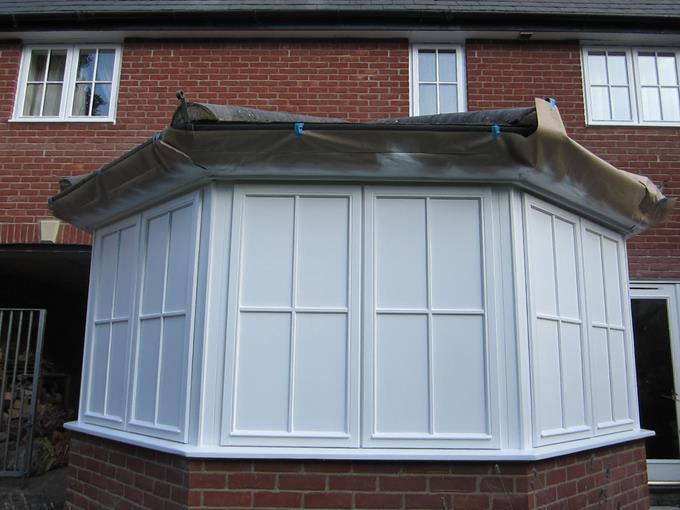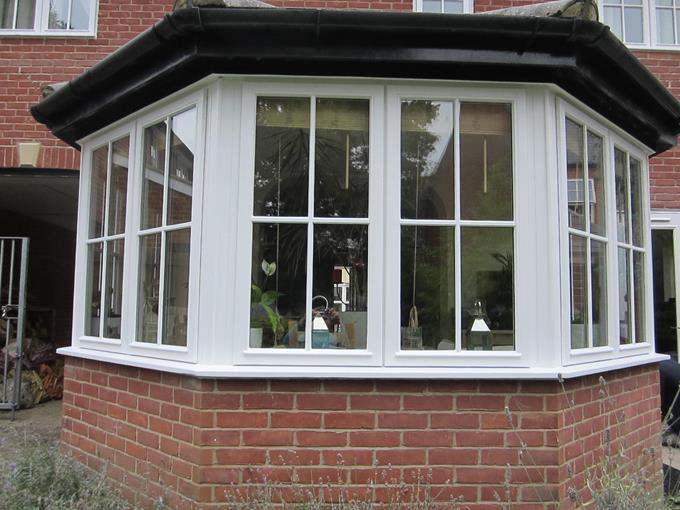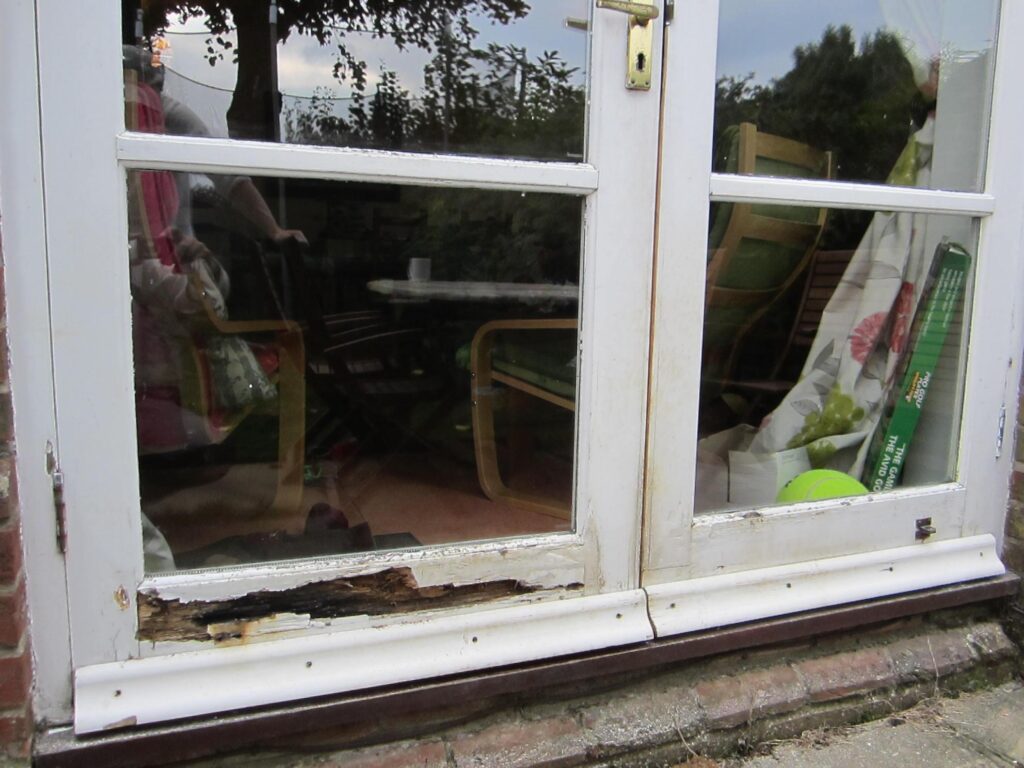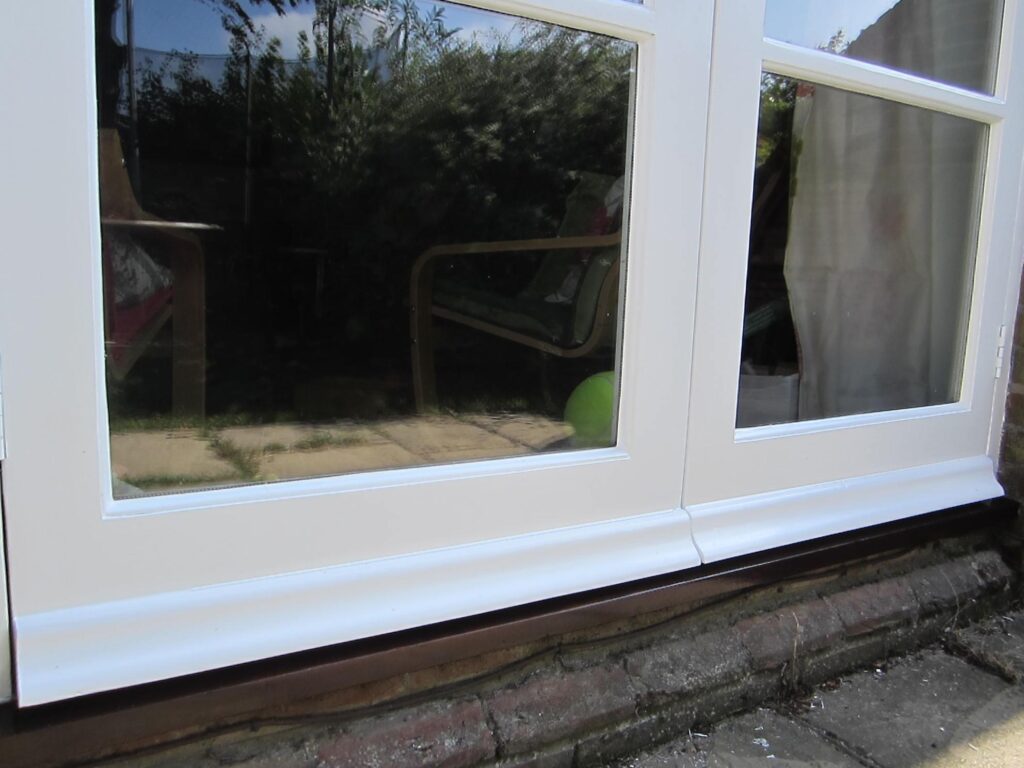 Should you replace your sash windows with new ones?
You may think that when your wooden windows are no longer as beautiful as they once were or or even become rotten throughout that the only option is to replace them with new windows entirely.

However, this is not the case.

We professionally repair and restore even the most rotten and decayed wooden sash windows. Fixing your wooden windows is an affordable way to transform old, deteriorated windows back to their original beauty and functionality.

Replacing your wooden windows with new ones is costly, time-consuming, and could cause you to lose the original character and features of your home.

It is a far better option to restore your timber sash windows than to replace them. Not only is it more cost-effective, but it also retains the charm of your home and is eco friendly too.
Repair broken sash cords
Repair cracked or broken glass panes
Unblock windows
Repair rot in timber frames
Install new locks
Testimonials from satisfied customers
Here are the top 9 issues we deal with every day
We are experts in treating issues such as badly decayed frames, rotten beading, missing putty, and thick layers of old paint. We also offer specialist double-glazing , draught-proofing, and windows spray painting services, ensuring durability so that your timber windows are protected for many more years.
Decayed Window Sills

Rotten beading

Partially decayed frame

Loose putty

Cracked glass pane

Recently painted windows

Holes in sash window frames

Missing putty and rotten bottom rail

Wet, partially rotten sills
Our window restoration projects in Hertfordshire
Why choose us
In-House Team

We do not hire temporary staff. Each member of our team has been thoroughly trained and has been working with us for many years.

Since 2008

We have been in the business for over a decade, and we're here to stay.

Insured

Our insurance cover is 5m

Full Service

From glass installation to paint finishes – we cover everything. So, when planning renovations, you can rest assured that your timber window work is fully covered.

Guarantee

We have complete faith in our products and services and truly care about providing a fantastic job that our customers are happy with. This is why we offer a comprehensive guarantee to ensure customer satisfaction.

Family Run Business

Just like building a family home fit for a future generation, we have built a sustainable family business.

Fixed Timeframe

You don`t have to worry about any scheduling issues, as when we give you a quote, we provide a specific timeframe for the project to be completed.

Innovation

We are constantly upgrading our tools to ensure that we provide a state of the art job with tailor-made equipment for the project at hand.
Window renovation and upgrade enquiries
Contact us now to obtain a Free, No-Obligation Quotation.

Windows in Grade 2 Listed properties and conservation areas
Commercial and recidential properties
We work with casement, sash and other styles of timber-frame windows
Sash Windows Repair in Hertfordshire