This wooden windows repair project in Ickleto, Cambridgeshire in 2013 is the perfect example of the huge transformation that can occur when woodwork is correctly repaired and spray painted.
The house had single glazed wooden windows that were painted many times, was hiding many areas of rot and looked unsightly.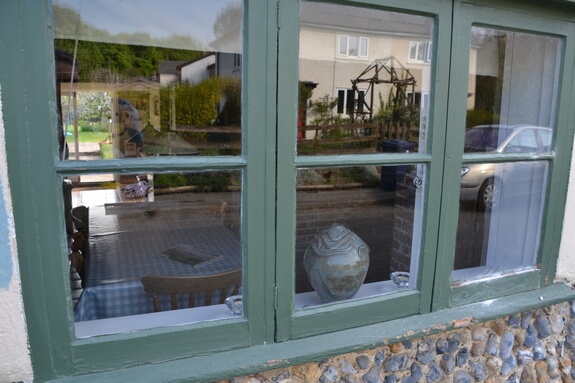 Window rot
As you can see from the photos of the windows, the window frames were extremely rotten, particularly where rain had pooled over the years. We removed the rotting wood from the window frame and replaced it with new, stable wood.
However, we kept as much of the old window frame as possible. If the wood was healthy, we kept it to ensure the styling of the window and the home was unaffected by our repair.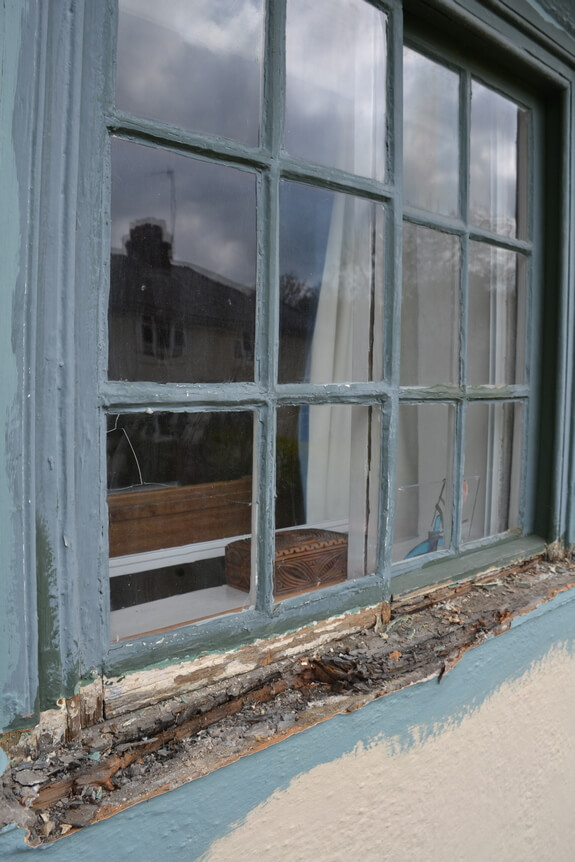 The wooden window repair process
We advised our client that this job would need substantial window frame repair work, including many new window sills, the removal of rotten sections and refilling with Accoya and Tricoya wood and resinous wood fillers.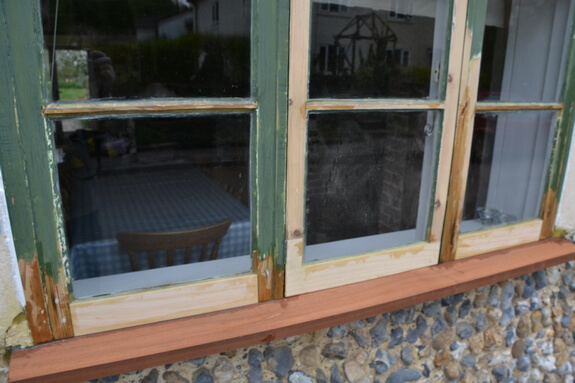 Adding a wood hardener ensured that the remaining wood would last much longer.
Once our new wood was tied into the existing window frame, we sanded everything smooth, using one of the sanders from the following list. This ensured the paint would be applied evenly and everything would match. At the customer's request, we removed the old green paint and sprayed everything with exterior white paint that would protect the window frames for many years.
Rotten window sill replacement
This involved protecting the surrounding windows and house exterior with masking paper and film and applying two coats of premium professional paint.
Wooden windows repair in Ickleton: The result
This casement window restoration resulted in patchless repairs while keeping as much of the existing window frame as possible. This kept the traditional window style but ensured that the frame was protected. The customers were very pleased with the results, and we think the windows came out great.
Do you have some windows that need repair? If so, get in touch today. Our professional window restoration team can transform your windows while keeping the traditional styling.