If you are looking for a traditional sash window renovation expert, then look no further than the Chameleon windows restoration and decoration. Our timber window experts have provided quality sash window renovation services for over 15 years and have a wealth of experience in the field.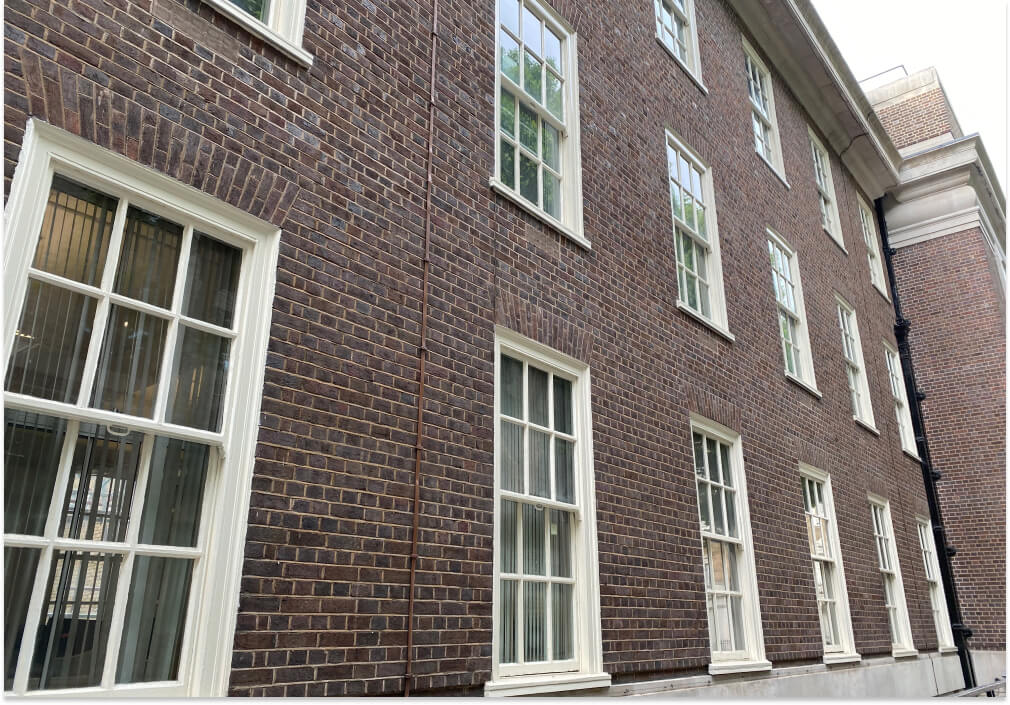 Double glazing and renovating traditional box sash windows
Original windows from the Georgian era look fantastic but can be very draughty and energy inefficient due to single glazing. You might want to think about installing secondary glazing or replacing your old windows with a new double-glazed sash window but don't before you look at our sash window double glazing service.


The original sash window sashes can now be retrofitted with a slim-profile, heritage double glazing units without any modification to the original sashes – and all without compromising on its appearance.
Our traditional sash window double glazing service is a cost-effective way of improving your traditional windows' energy efficiency and reducing outside noise, as well as improving security.
Double glazing of all types of traditional wooden windows and doors
We specialise in the renovation and double glazing of all types of traditional timber windows – including box sash windows, horizontal sliding windows, and vertical sliding windows, Edwardian windows, french windows. We also provide a range of services for traditional doors, such as french doors, wooden doors with glass panels, and more.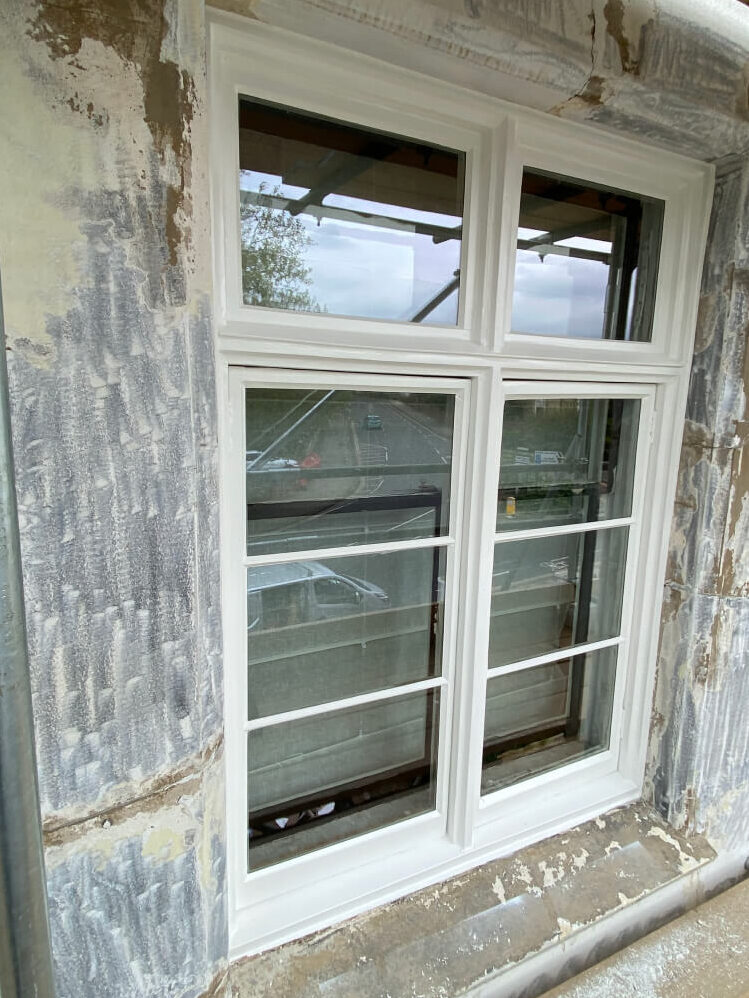 Triple glazing alternative for traditional windows
We use vacuum double glazing, a triple glazing alternative, as both glazing units have the same U-Value of 0.7 W/m²K, but one is 32 mm, and the second one is only 7 mm thick. Your traditional windows will look the same after our renovation and double glazing but will be energy-efficient as triple-glazed windows.


Alternative to window replacement and secondary glazing
Our sash window double glazing is an alternative to replacement and secondary glazing as it offers better thermal and acoustic efficiency than secondary glazing and some modern wooden windows.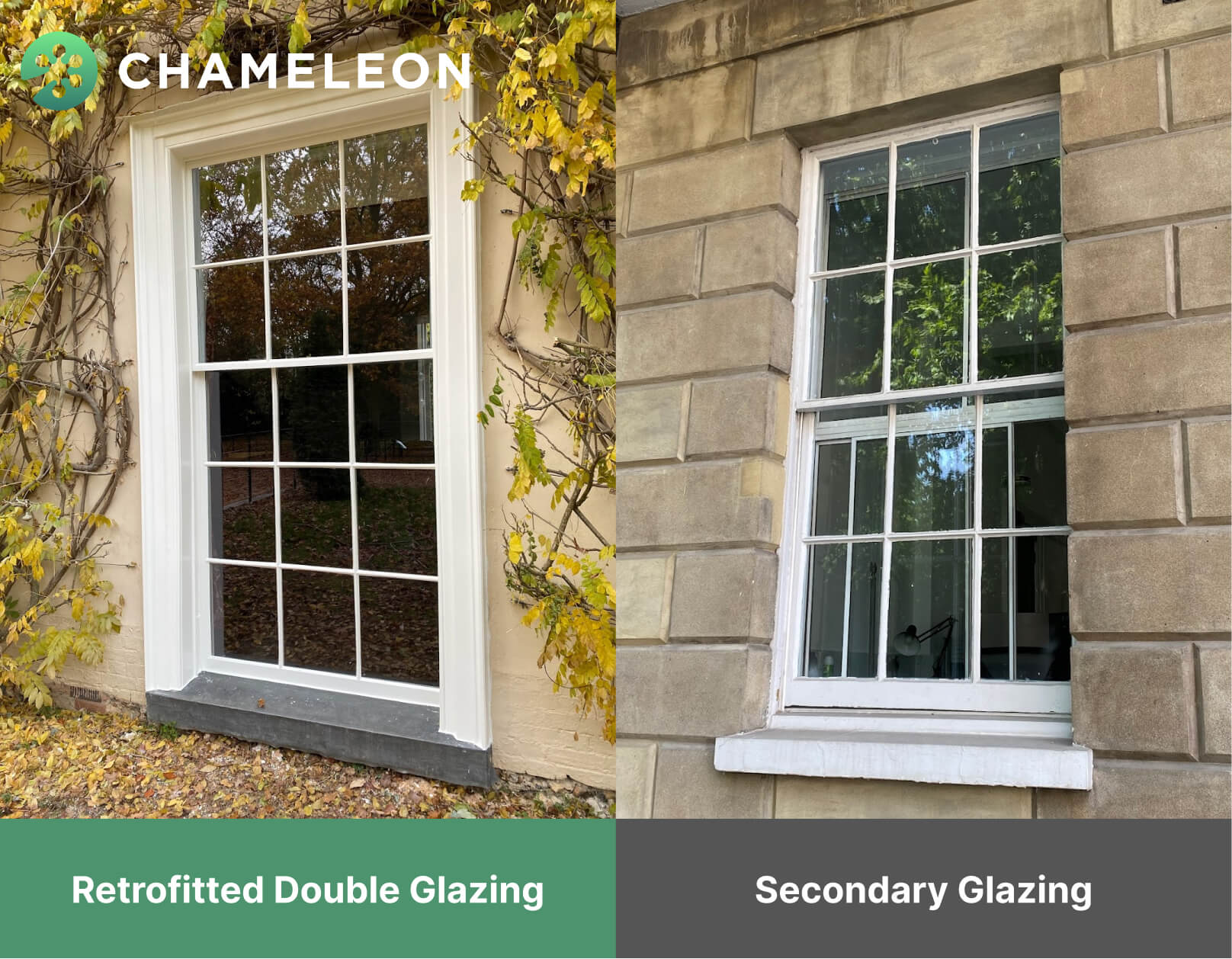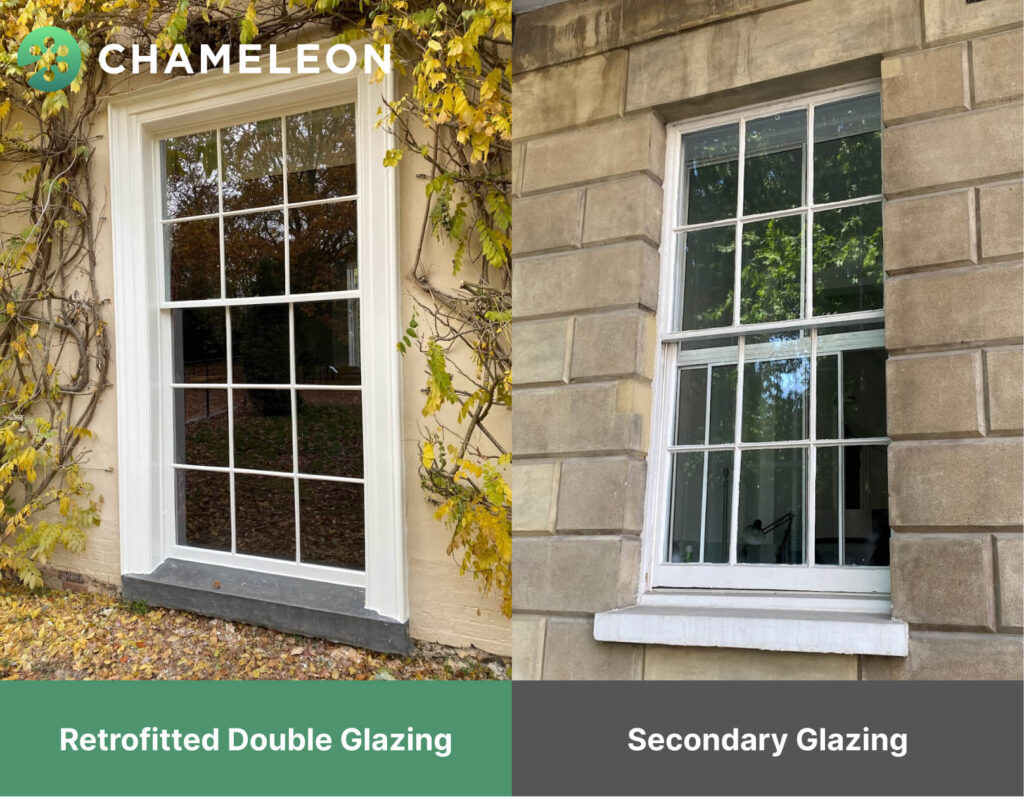 Draught-proofing traditional timber windows
As well as double glazing and timber frame renovation, we also offer a draught-proofing service for traditional timber windows, which is an effective way to reduce rattling and draughts.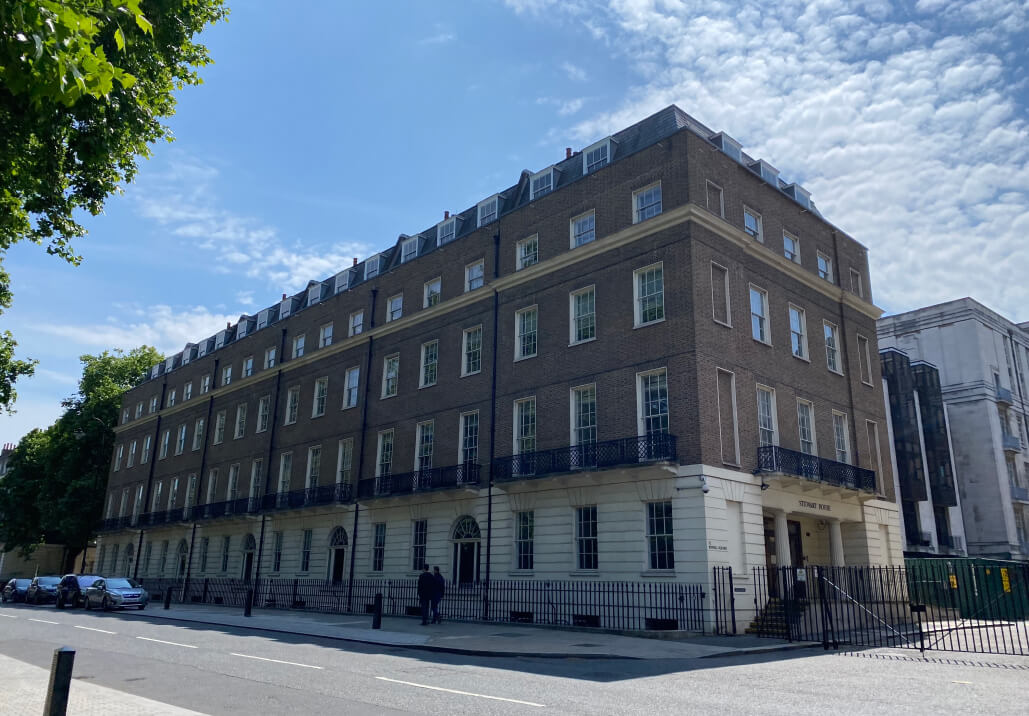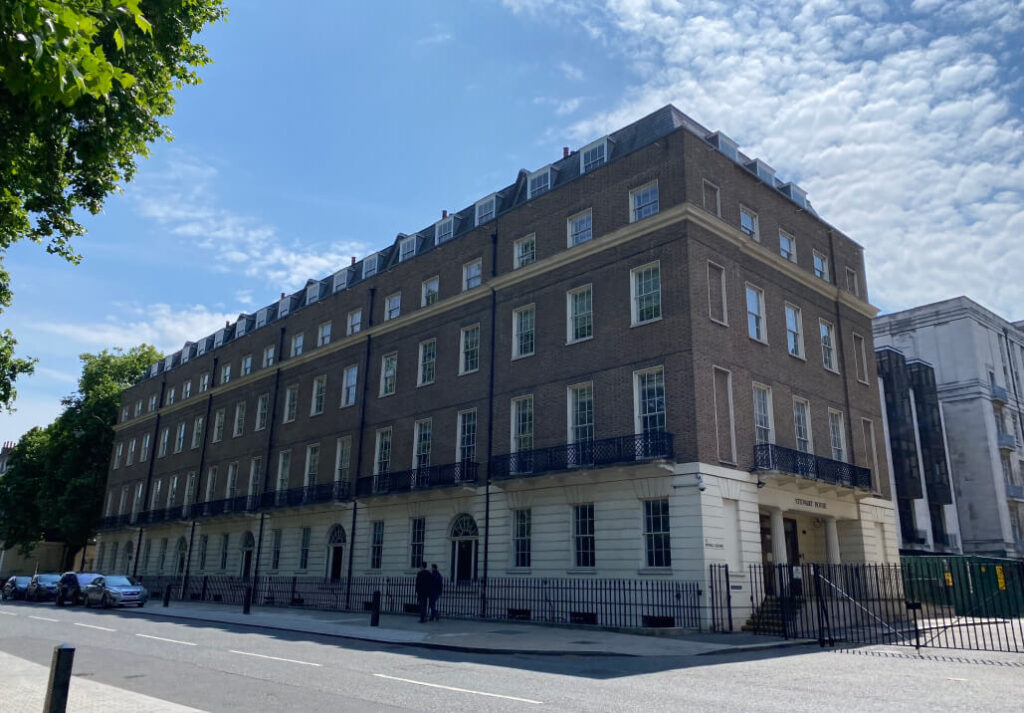 Our expert team usually combines draught proofing with double glazing retrofitting service, providing the best results.
The benefits of draught-proofing your windows include:
Reducing heat loss from your home
Improving the comfort of your home
Reducing noise pollution from outside
Heritage windows in listed properties and conservation area
If you live in a listed property or conservation area, you might be worried about changing your original windows. However, our team of experts have a wealth of experience working on listed properties and conservation area. They can advise you on the best way to proceed with your sash window renovation project.
We can provide a range of window renovation services for listed properties and conservation areas that do not require any permission from the conservation office and comply with current regulations.
You only need to contact the conservation officer and submit a listed building application form if you want to retrofit vacuum double glazing into your original window frames, as this is considered a 'material change'.
Otherwise, our other timber sash window renovation services, such as draught-proofing and timber frame repairs, do not require any listed building permission as they are 'like-for-like' replacements.
We also support our clients with paperwork when they submit the listed building application form for permission to install double glazing. This application is usually supported with examples of completed projects to prove that window style and appearance will not be altered.
FAQ
Why are sash windows so expensive?
Bespoke timber sash or casement windows are generally made of wood, which is more expensive than other materials like UPVC or aluminium. Secondly, sash windows are often made to order rather than mass-produced in a factory.
How can I make my sash windows better?
There are a few things you can do to make your sash windows more efficient: Install Secondary Glazing or retrofit vacuum double glazing into existing sashes and install draught-proofing to seal any gaps and prevent draughts. You could also get your sash window frames refurbished if they are in a poor state.
How long do wooden sash windows last?
The average lifespan of a wooden sash window is around 30-40 years. Of course, this depends on a number of factors such as the quality of the timber, the level of maintenance and the environment in which the window is situated. A well-maintained sash window should last for many decades.
VIEW ALL QUESTIONS