The project
When Chameleon first arrived at this site in Wing, Buckinghamshire, we were in awe of these beautiful single glazed sash windows, bay windows and French doors and how the sash windows above were inlaid into the sloping roof.
We knew that with the right window restoration work and by changing single glazing to vacuum double glazing, these windows and French doors would look absolutely beautiful once again and new vacuum double glazing will make them more energy-efficient and help to reduce the energy bills.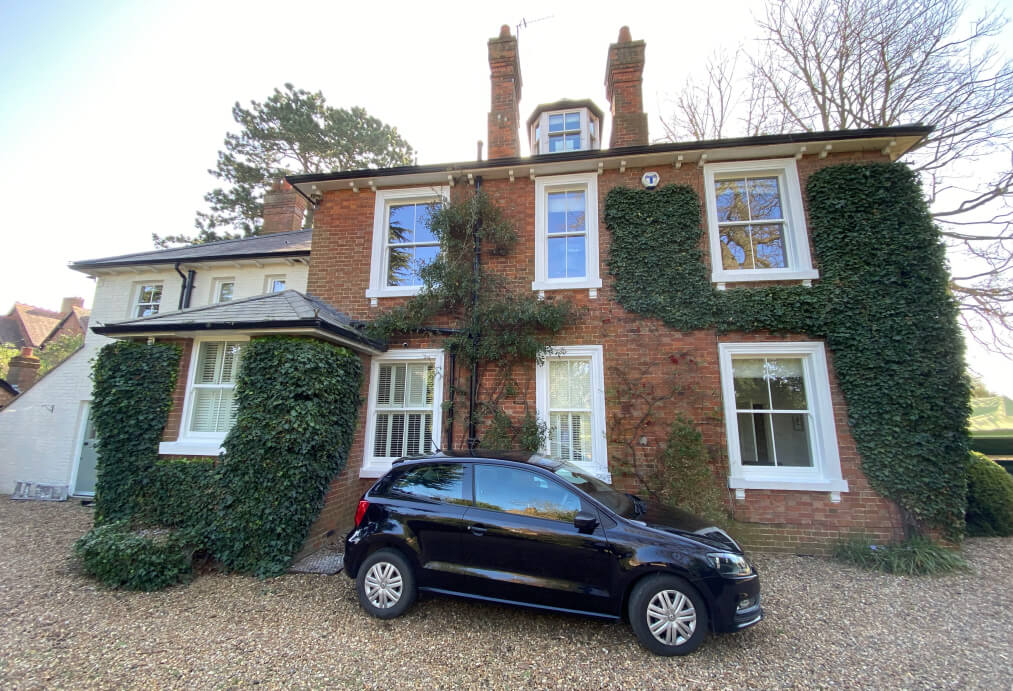 While some of the wooden window frames were in good enough condition to not require much restoration work, the owners of the home decided to install double glazing instead of single glazing into all of the sash windows and doors. This was a brilliant choice. We could keep the iconic style of the traditional sash windows but bring the energy efficiency of the property into the 21st century.
The window restoration and reglazing work we did
While many of the window frames at this property required very minor repair works, some required us to replace some of the wood.
The bay windows, one of the doors and a handful of the sash windows had some rotten wood. We used modern tools and Accoya wood to replace all of the rotten wood in the existing window frames. During this, we took great care to ensure we kept the original charm and style of the property intact.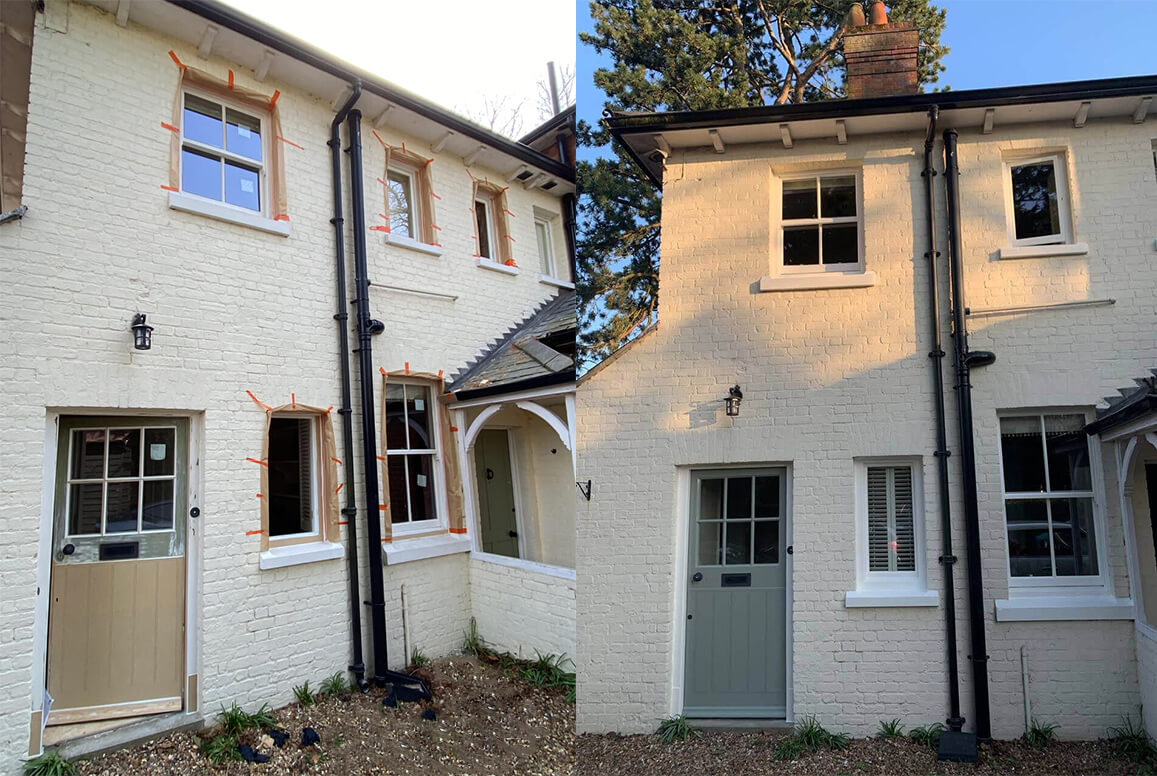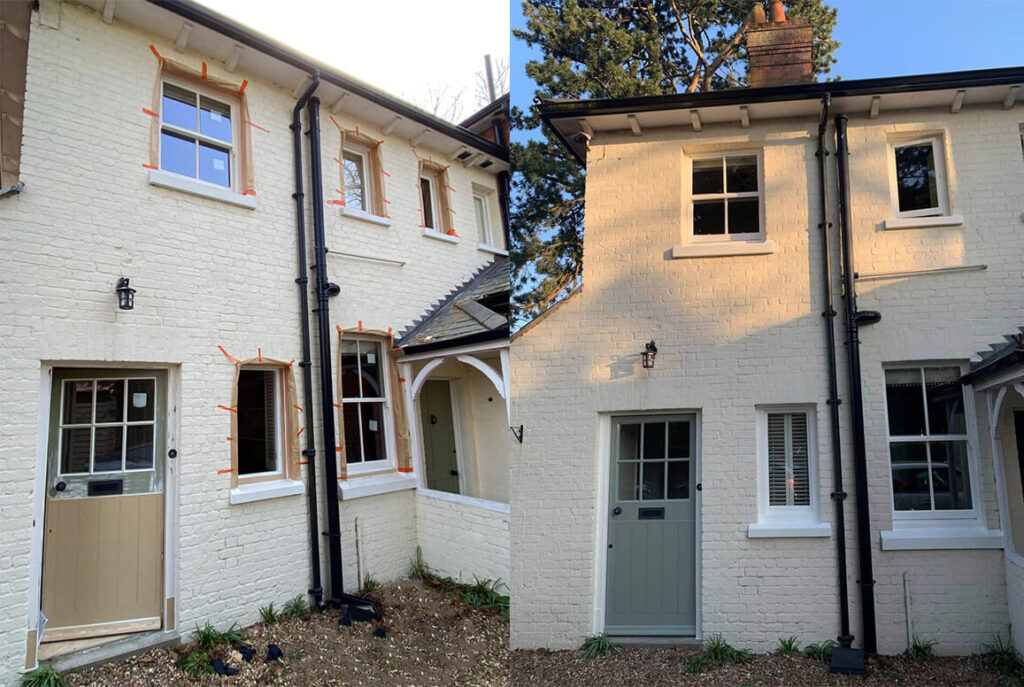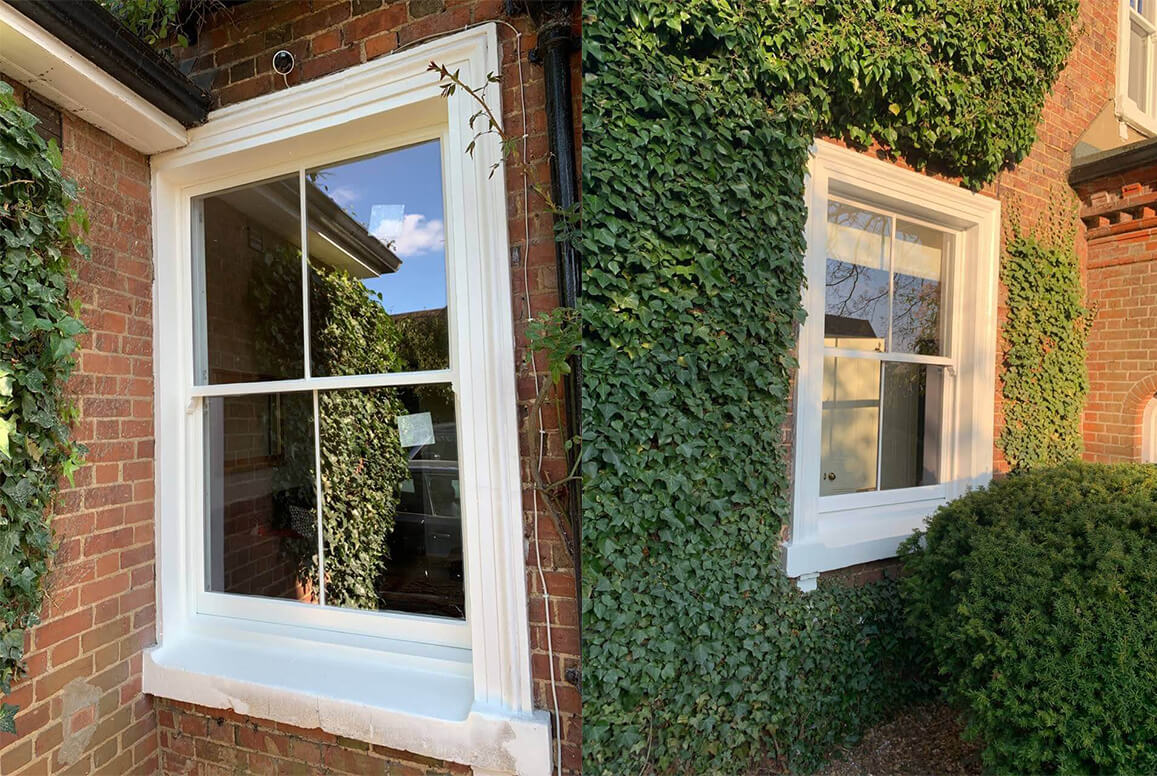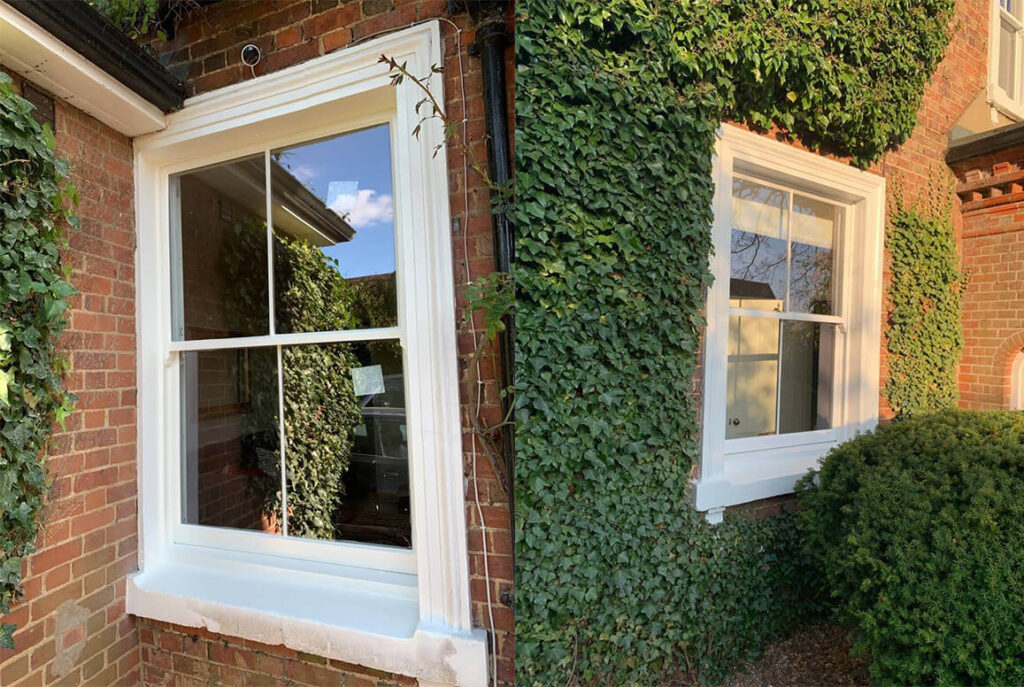 Once the damaged wood was replaced or treated, we could begin retrofitting the double glazing. In all of our window restoration projects, we use FINEO glass double glazing.
This slim-profile heritage glass allows us to use the existing wooden frames of period sash windows and doors.
The double glazing is vacuum-sealed, so it is as effective at preventing thermal changes as triple glazing but at a fraction of the weight and thickness. This means this home can enjoy the benefits of double-glazed sash windows and not compromise on the windows' wonderful style.



Once the double glazing has been installed and all finishing touches to the wood and the sash windows draught-proofing have been carried out, we can prime and paint the windows and doors.
The owners opted for good quality white paint on the windows and a lovely grey for the doors, offering a wonderful finished look for an already lovely home.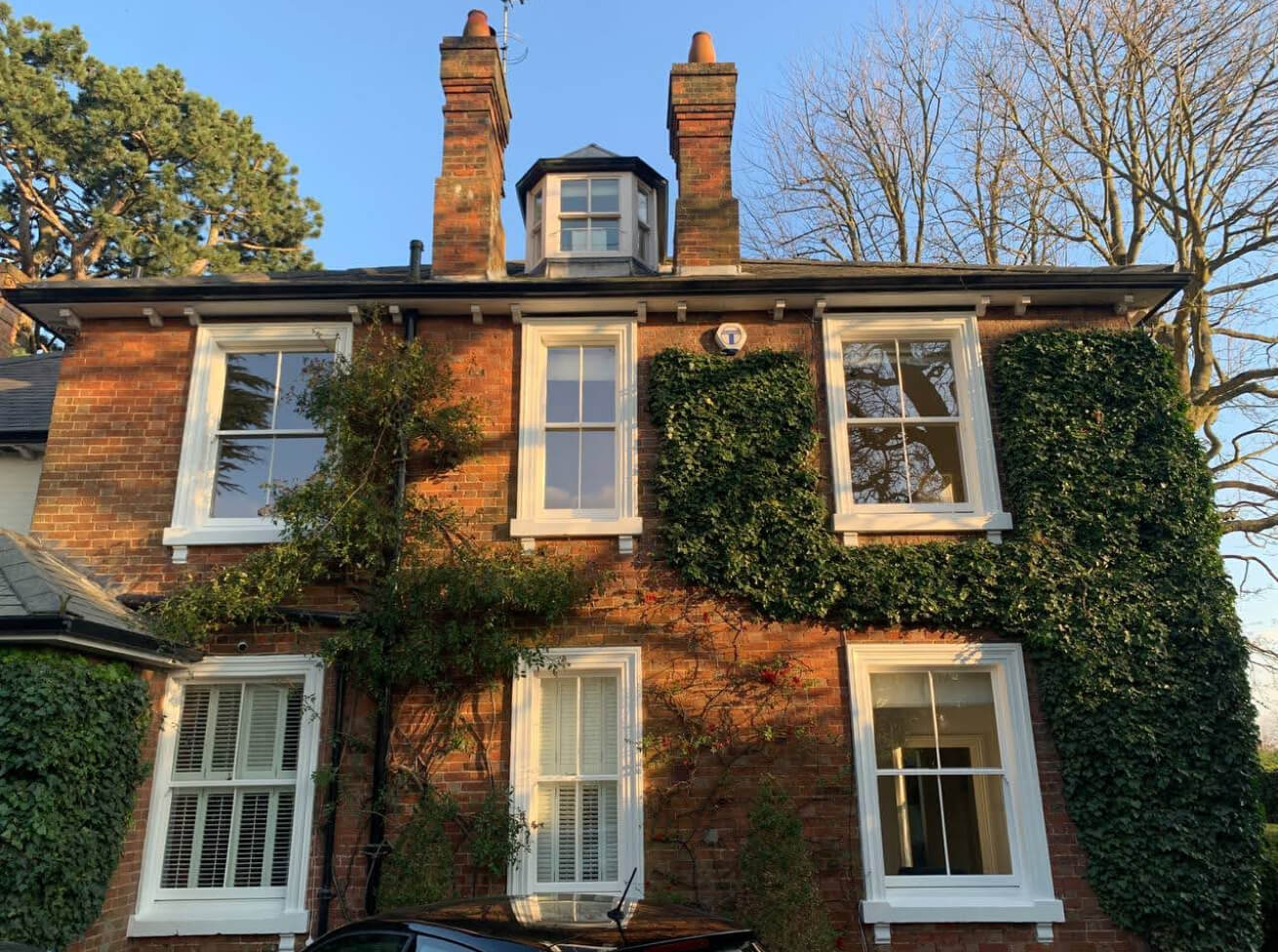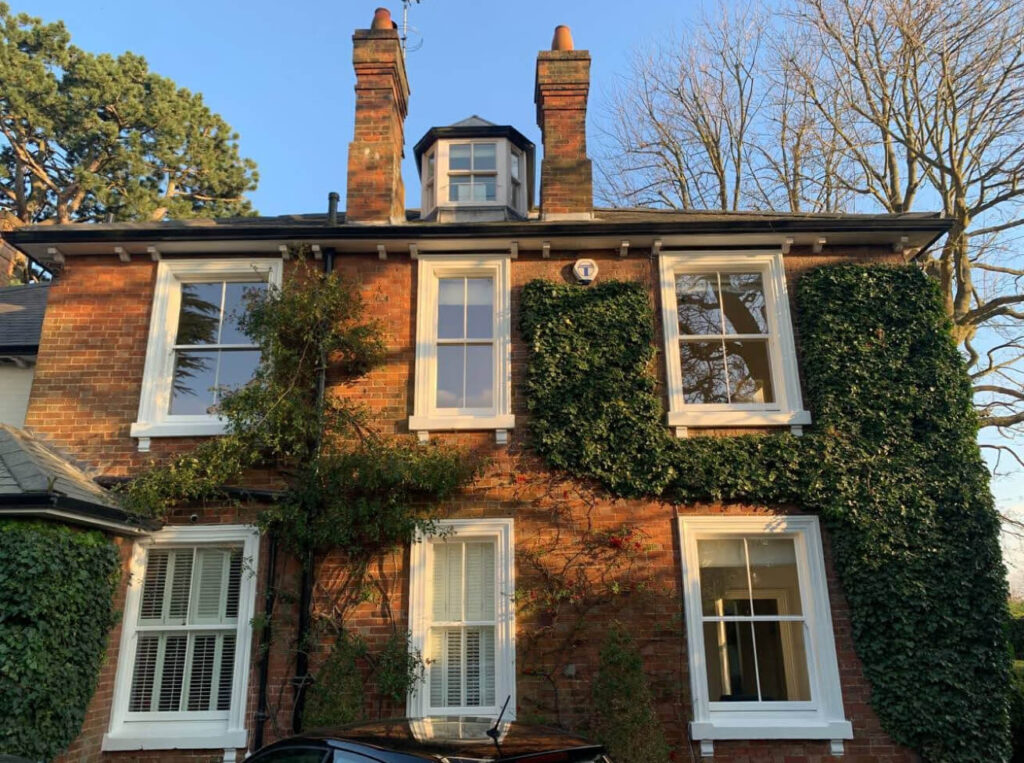 We can provide window restoration services just like this Double glazing retrofitting in Wing to any period home. So, if your windows are looking a little worse for wear, or you'd like to retrofit double glazing into existing sash windows, get in touch with Chameleon today.