Our recent Double glazing retrofit project in Leicestershire, where we have also refurbished timber frame sash windows and installed draught-proofing.
The original Georgian time property featured mix-style timber windows, including traditional six-over-six Georgian sash windows, bay windows and wooden casement windows.
All windows were in need of some repair and restoration work. The timber frames had some rot, flaking paint, stains coming through, and compromised timber.
The windows have probably reached the point where some homeowners would start considering new windows and replacement services.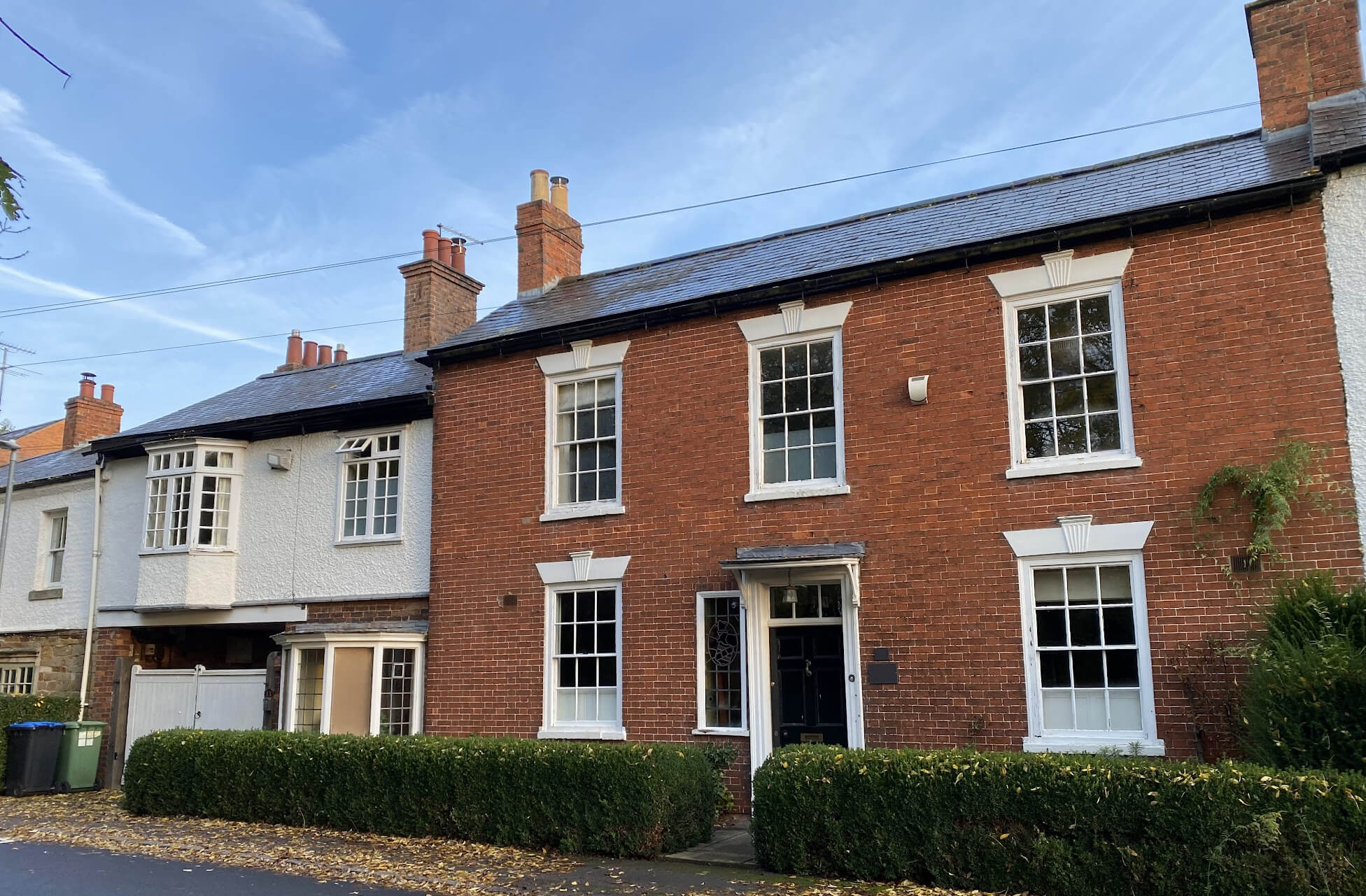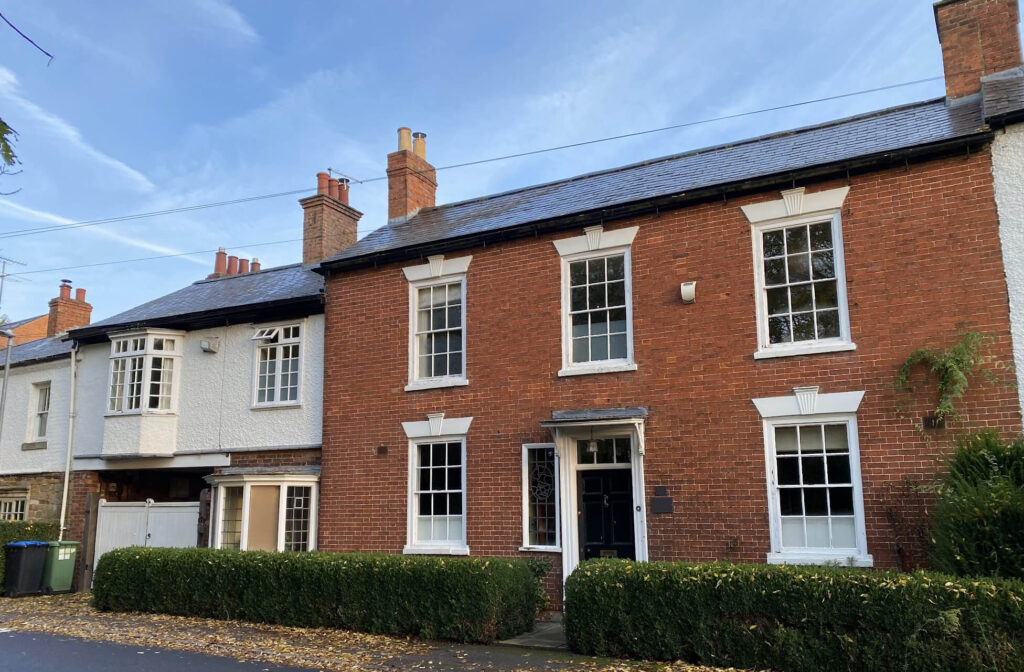 Single-glazing is another common feature of traditional wooden windows, and the windows on that property were not an exception.
Single-glazing has a long list of disadvantages that we are all aware of, and back in 2022, an increase in energy prices was the main motivator to consider double-glazing retrofitting service or full sash window replacement.
Our company specializes in sash window double glazing retrofit services, as well as window refurbishment, and that's exactly what we did in this project.
Sash windows restoration in Leicestershire
Sash and other types of windows on this property in Leicestershire were in need of repairs and restoration.
After the custom-sized double-glazed units were manufactured and delivered, our team started repairing frames and strengthening them to support the heavier glass.
Typically, the draught-proofing is installed after completing all repairs, followed by the installation of double-glazed units.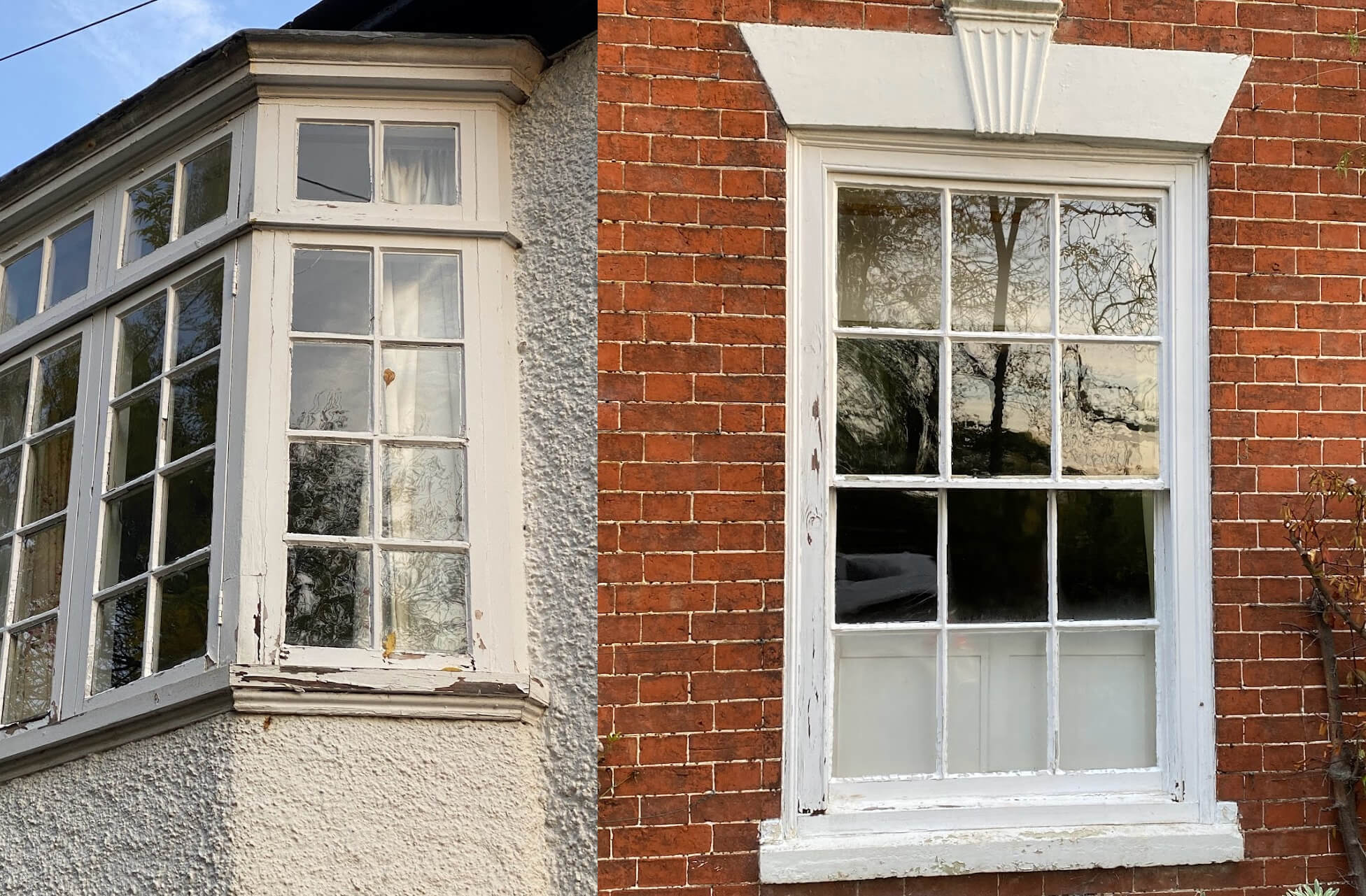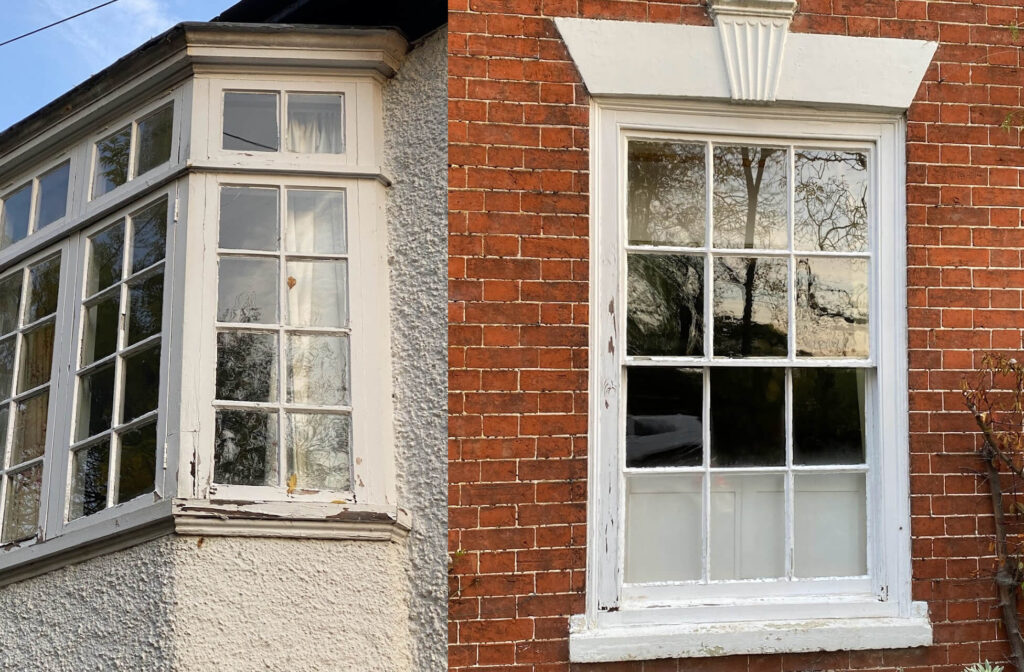 Reglazed sash windows in Leicestershire
The photo below shows the work in progress. The window was reglazed, and our team was just about to finish paint spraying on them. In this project, we used FINEO glass.
This ultra-thin vacuum double-glazing performance matches the thermal performance of triple-glazing.
The benefits of our retrofit and restoration service are straightforward. Homeowners in Leicestershire can improve the energy efficiency of their windows and restore wooden frames without full replacement.
Now, the old frames hold a high-tech glazing solution, making the windows look great, elegant, and performant as they should in modern times.
If you have a similar property in Leicestershire with sash windows requiring restoration or a glazing upgrade. You can call us to book a free quote and consultation. During the quote meeting, we will assess your windows and show you a sample of double-glazed units.
If you just want to get an idea of how much it costs to retrofit double glazing at this stage, please check this page for the price guide.