This delightful Georgian property in Suffolk was in need of both sash windows restoration work on windows across the property and the installation of vacuum double glazing. The owners were seeking this retrofit glazing solution as a way to future-proof and improve the thermal properties of the historic windows on the house.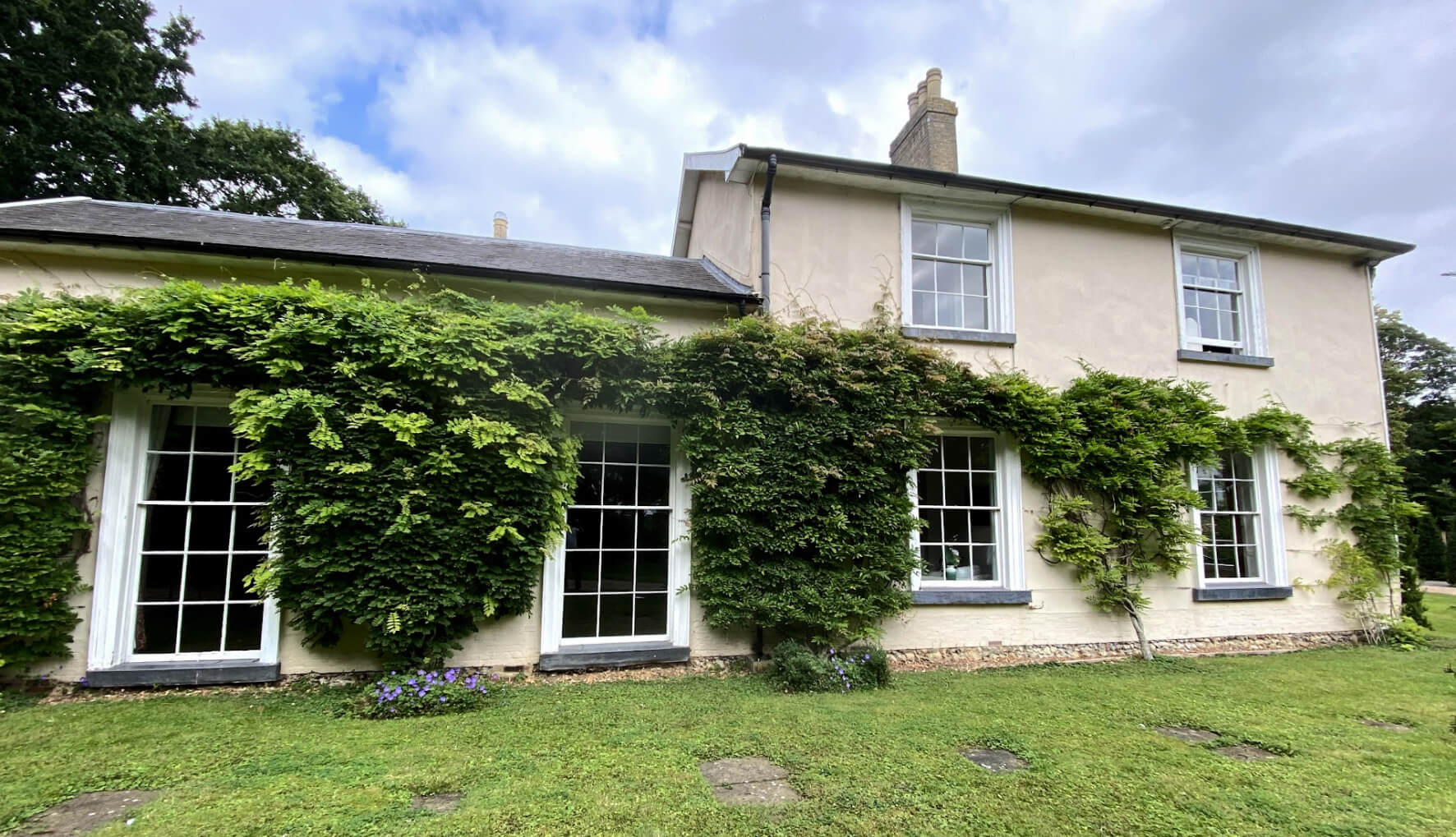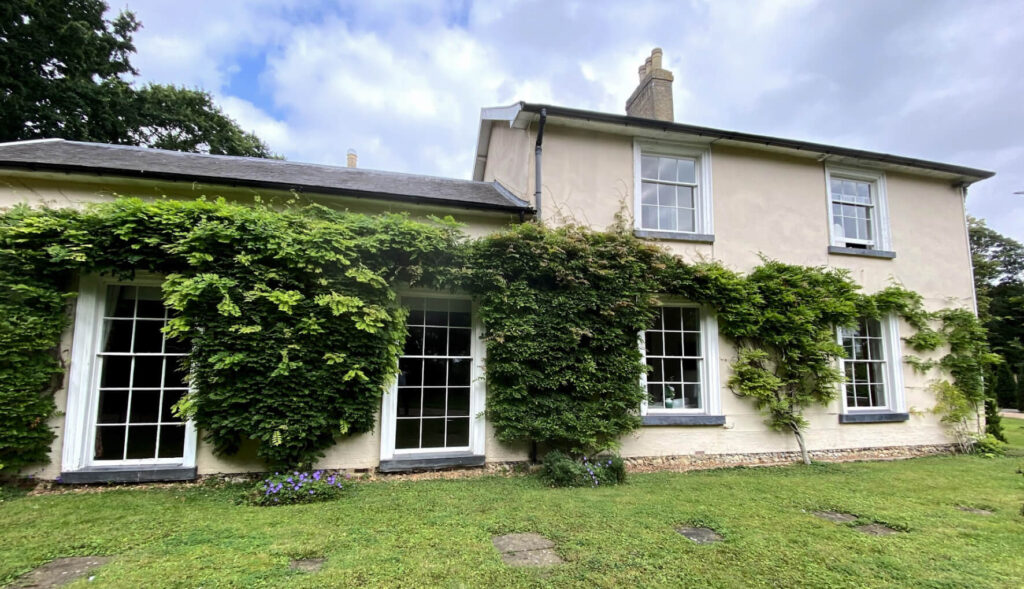 For this job, the team also documented process shots with our thermal camera equipment, thereby allowing us to get a better insight into the thermal gains achieved through carrying out the retrofit double glazing installation.
With a large footprint, this property features an array of sash windows across the main unit and single storey extension area. Ground floor windows are predominantly of the 6 over 6 sash window configuration, whilst the second floor includes both 3 over 6 and 4 over 8's, both slightly more unusual configurations. The adjoining single storey unit also featured a number of intricate larger 6 over 9 sashes. All in all a job with a lot of individual glass panes to retrofit and subsequently decorate.
Original sash windows after retrofitting glazing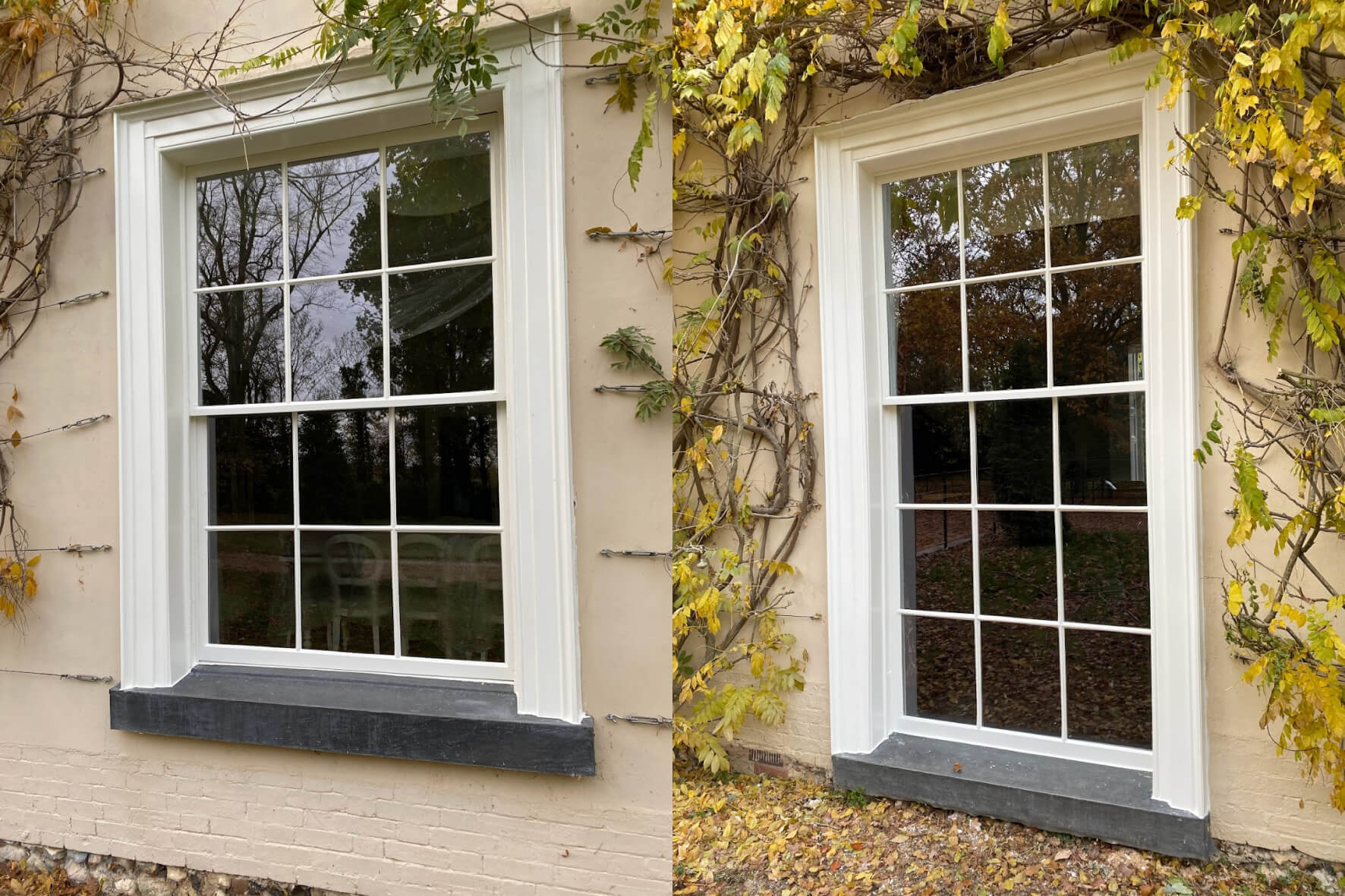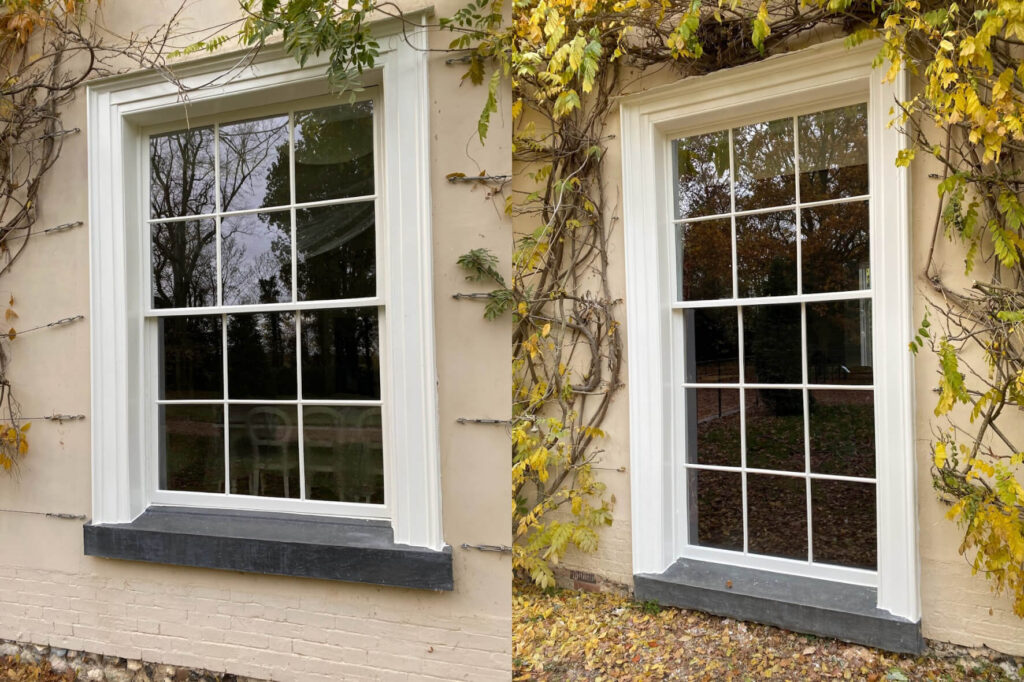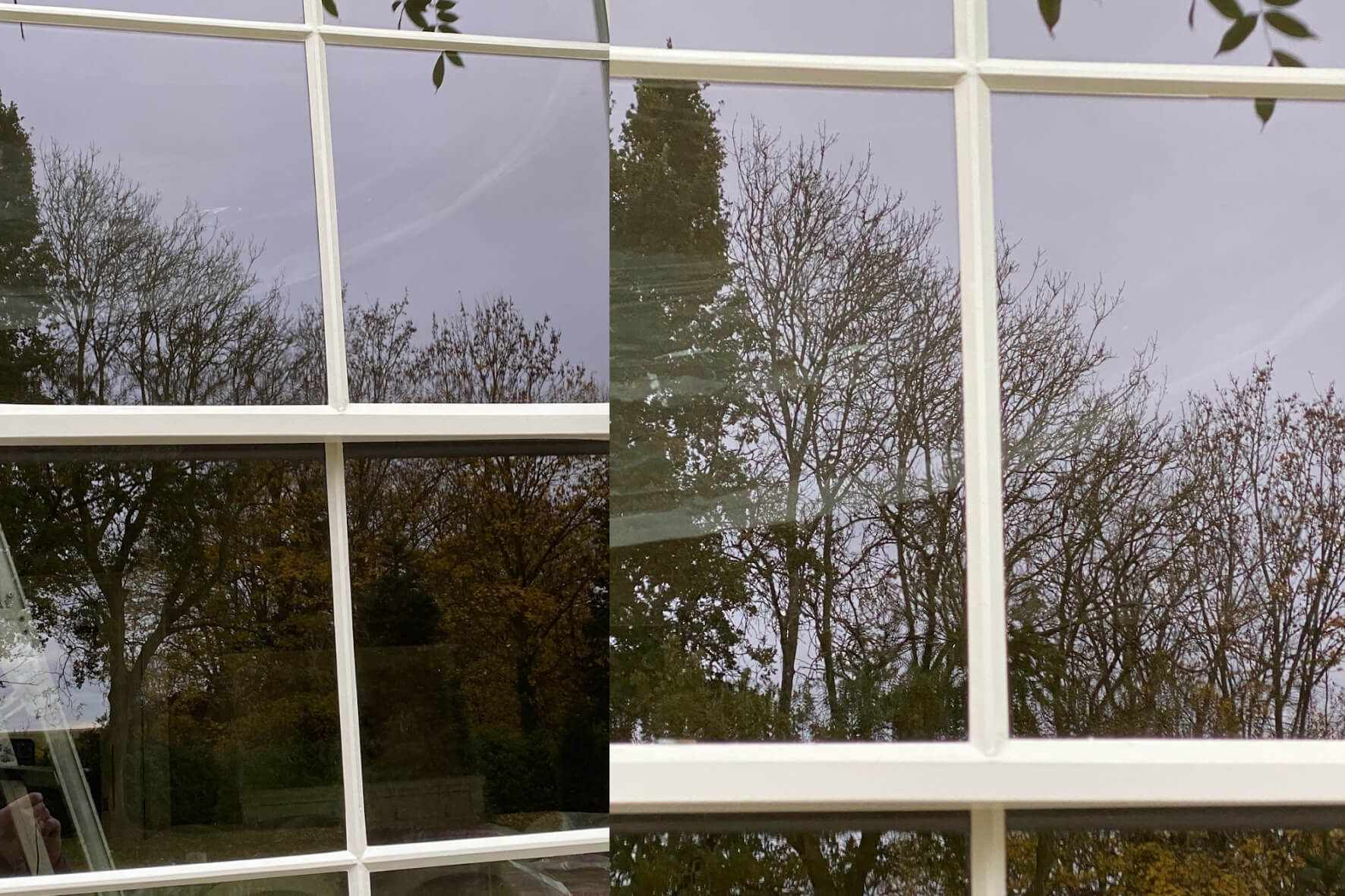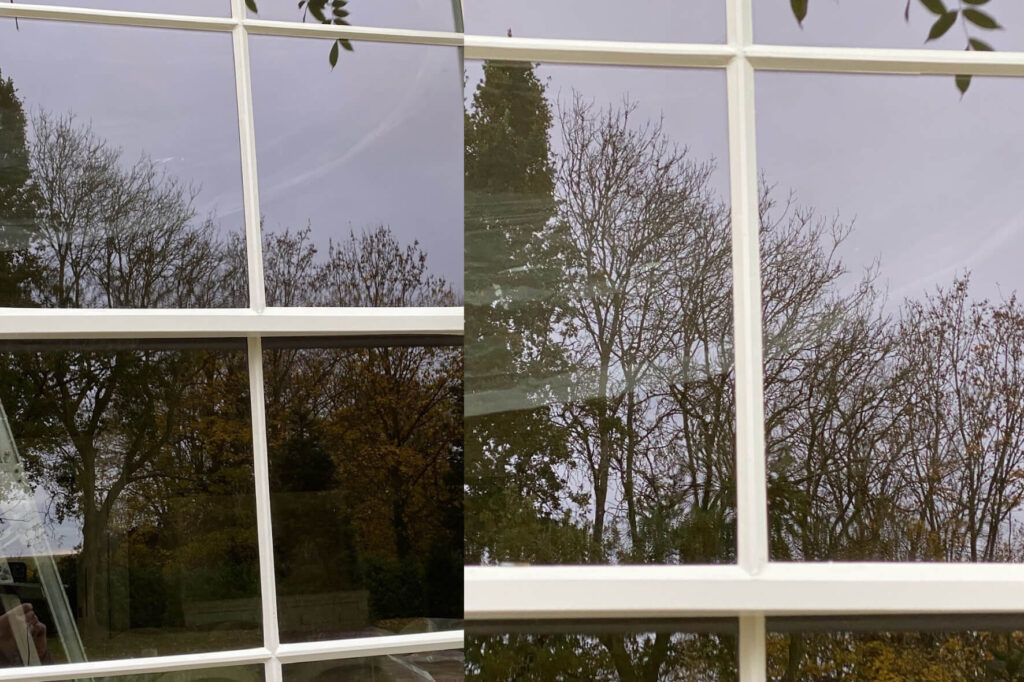 Heat-loss imaging of retrofitted and single glazed windows
Below is a thermal snapshot from the thermal camera. The window at the top was retrofitted with Fineo glass. The bottom window still has single glazing and leaks a substantial amount of heat.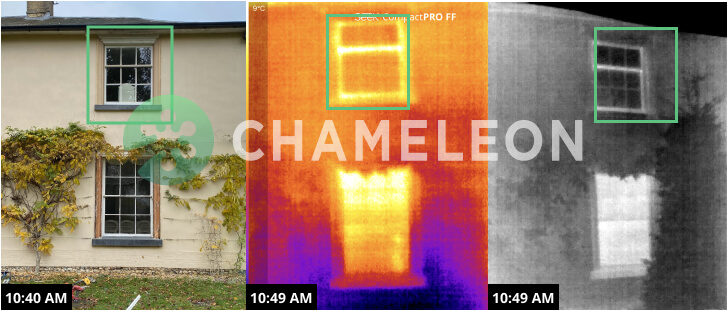 Read more
Heat-loss imaging of retrofitted and single glazed windows
State of windows frames before restoration and glass retrofitting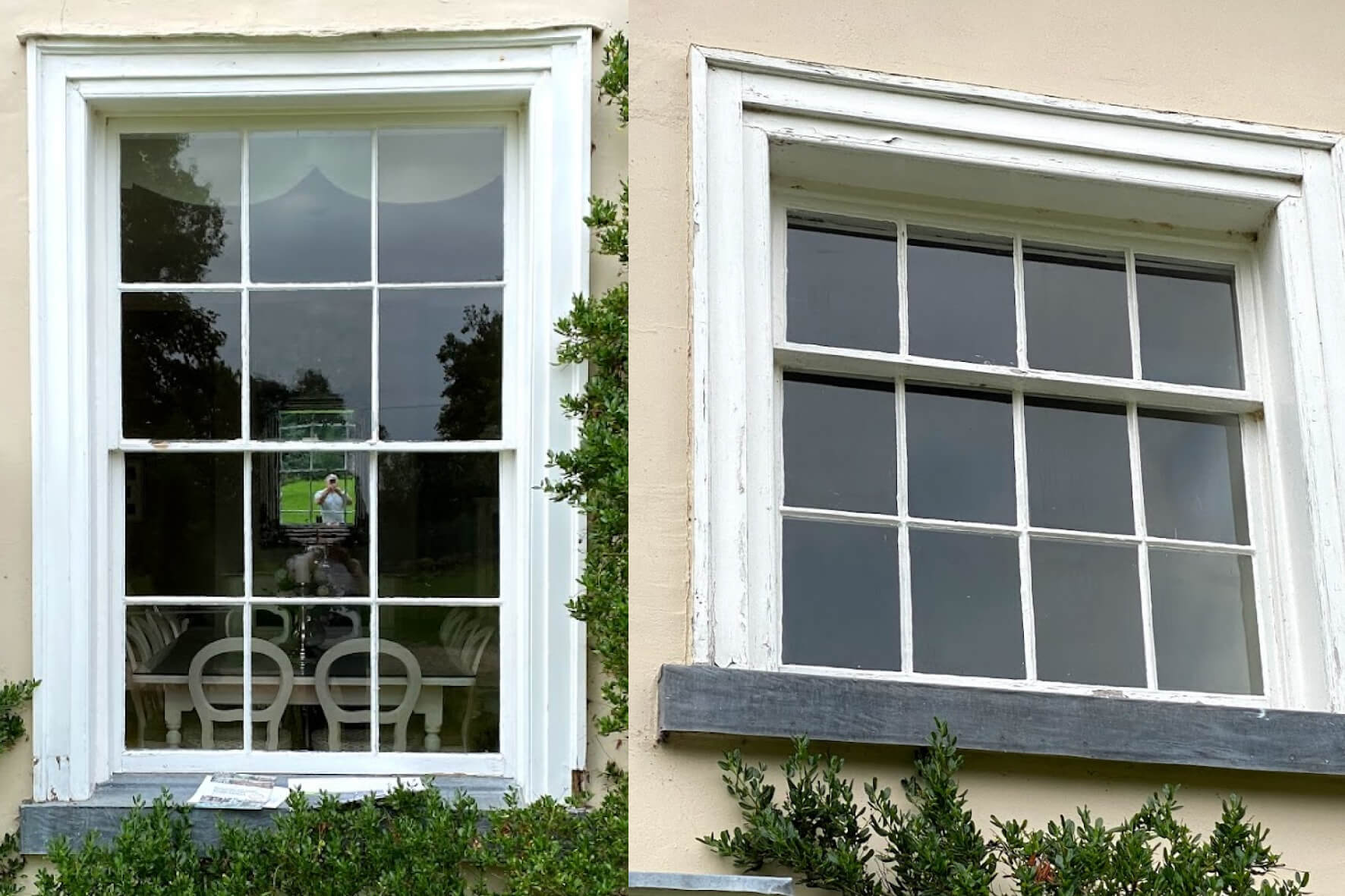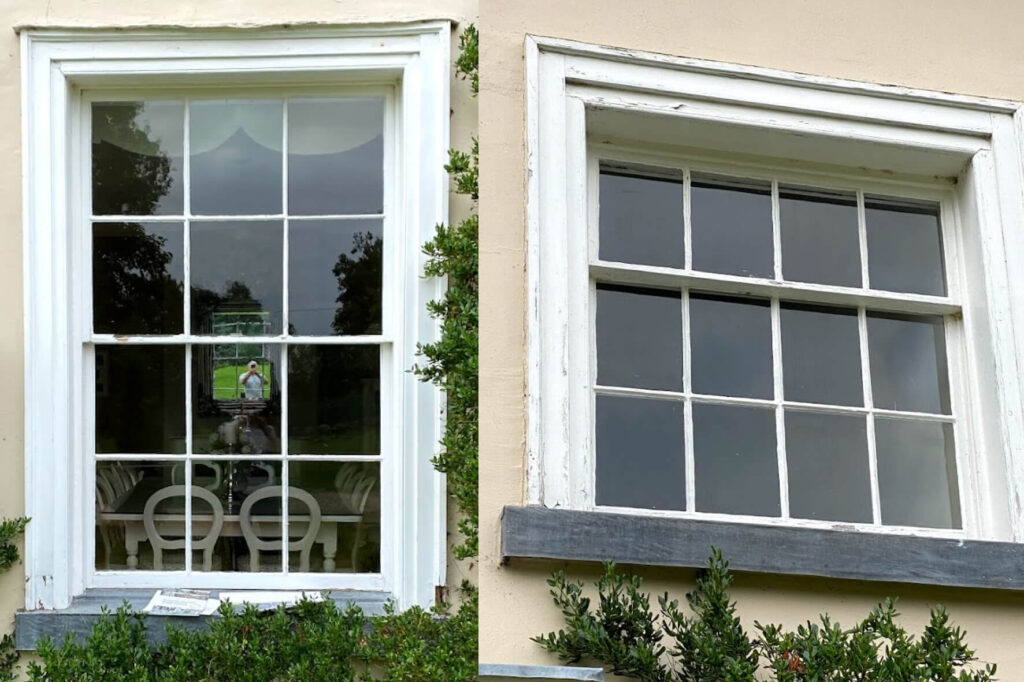 The team began with their normal restoration processes, scraping down extensive loose paint from frames and sanding surfaces. Following this initial preparation, frames are then laminated with Accoya wood which ensures a solid, even substrate across all frame surfaces prior to painting sash windows.
After al preparation is completed the team can begin protecting frame areas before applying paint via sprayer to complete the job. This even application ensures a solid and durable finish.
After retrofitting original single glazedd sash windows on this stunning property, they were left in pristine condition. Window frames are protected against the elements well into the future. The satisfied owners can also rest easy with our guarantees on both paintworks and repaired parts with Accoya wood of 10 and 20 years respectively. FINEO glass also has 15 years manufacture guarantee.
Client testimonial