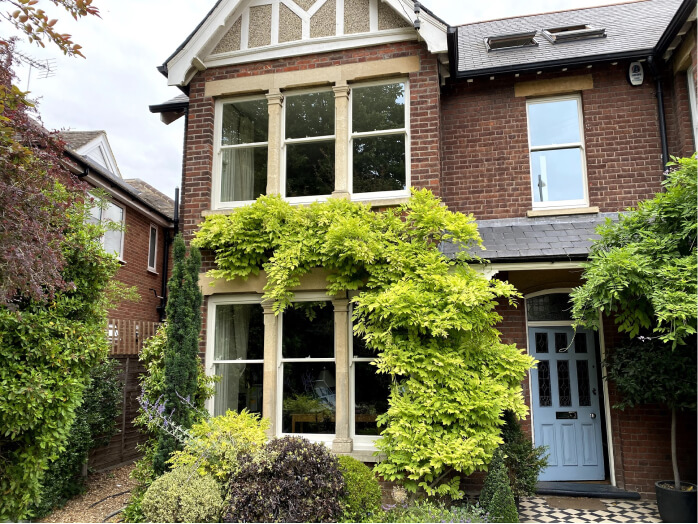 The owners of this attractive property with original Victorian sash windows in Cambridge initially contacted us in the summer of 2020 with a range of enquiries concerning their window units. Like many, they had been advised to go for a complete overhaul of the single-glazed windows as a solution to their deteriorated condition and energy inefficiency.
However, hearing about our sash windows repair service, they wanted to get more information about what other approaches might be available. Walking them through our restoration options, they decided to go for the sash windows double glazing retrofit which comes together with sash window draught-proofing, restoration and redecoration.
Trial room with a couple of windows
We did one trial room of the house initially. This approach allows consumers to determine whether or not to perform work on all windows after living with the outcomes of this test over cold months.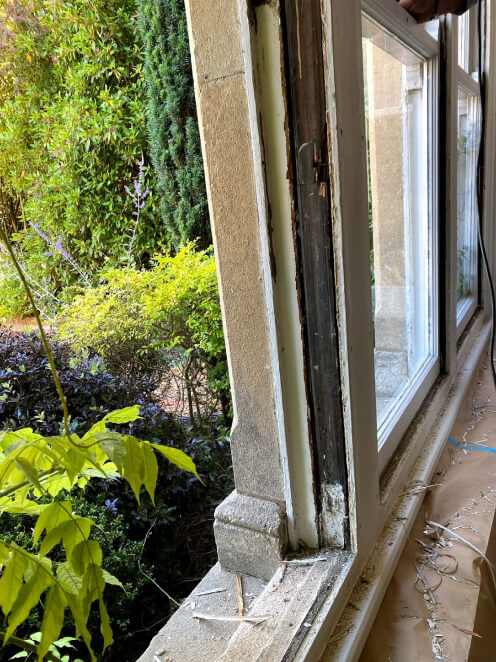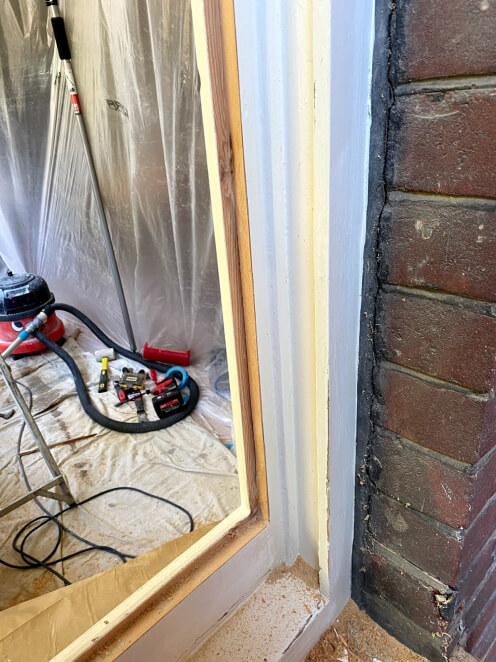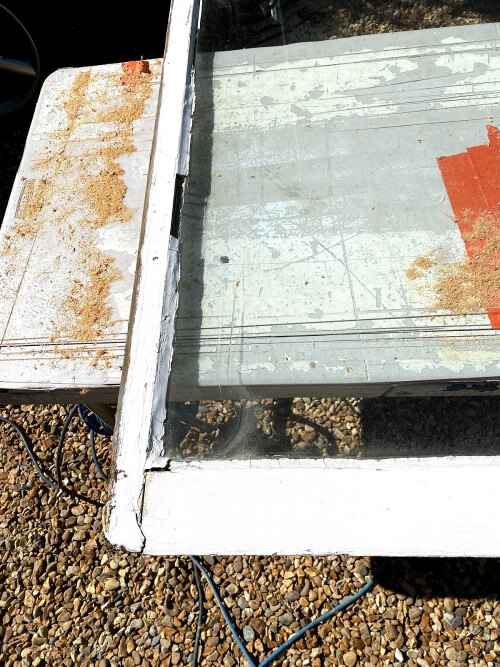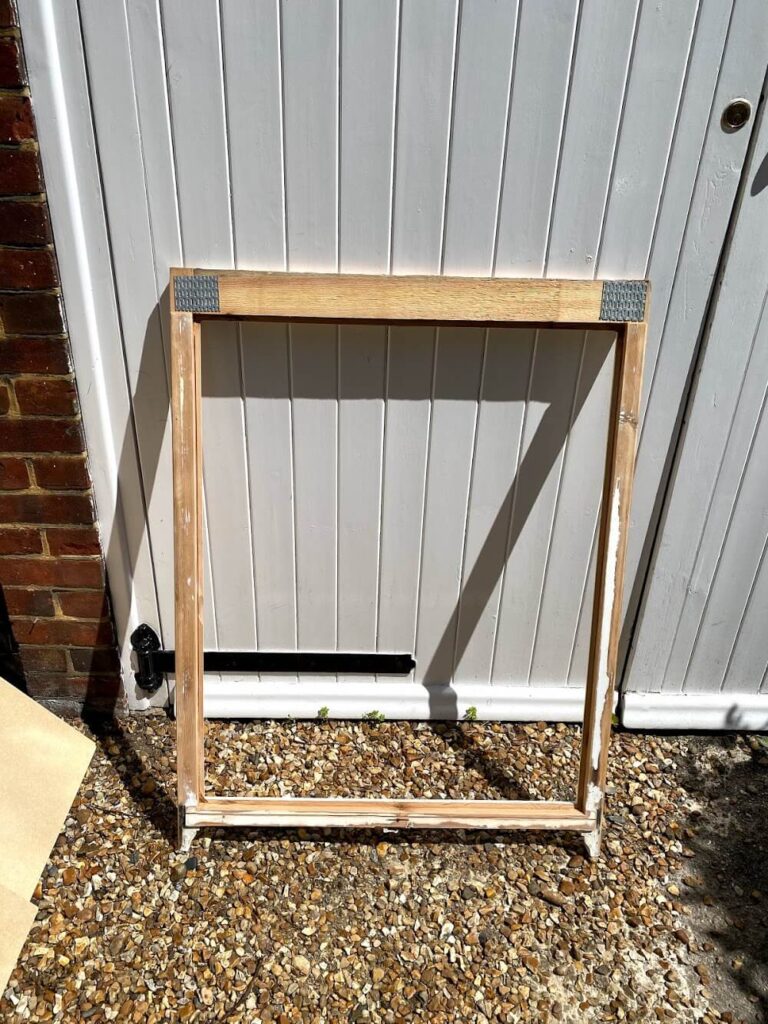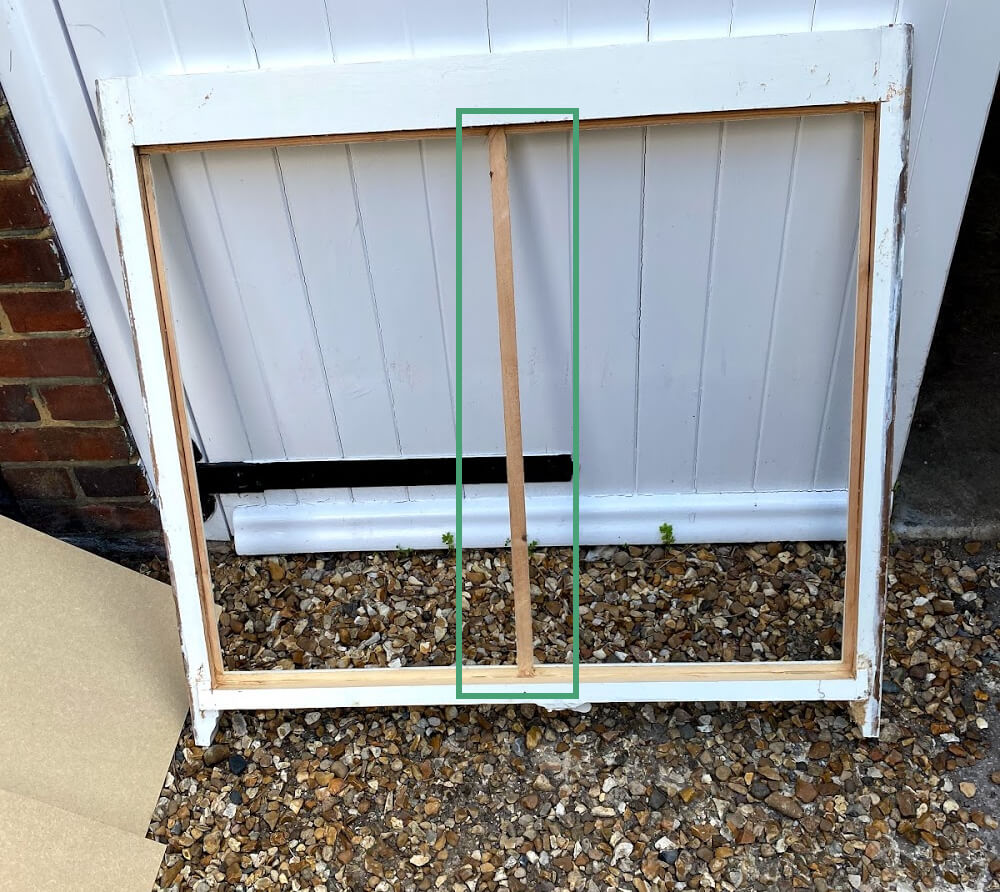 Preparation of sash window frames, creation of draught-proofing grove and preparing sashes for Vacuum double glazing installation
Work on the initial room involved the full spectrum of our services with all the window units prepared with thorough sanding, filling and any required wood repairs with Accoya timber.
Each window was removed for vacuum double glazing installation; all carried out on site. Whilst the windows are out of their frames we also create the groove required in the sash to accommodate the draught-proofing system.
Switch from Pilkington Spacia to Fineo double glazing
For the initial re-glazing work on these original sash windows, we initially used the Pilkington Spacia glass. However, for future window work at the property, we will transition to Fineo glass as it has better properties and no cap (12mm), which Pilkington uses to remove air to create a vacuum.
Pilkington Spacia Protective cap, which Fineo does not have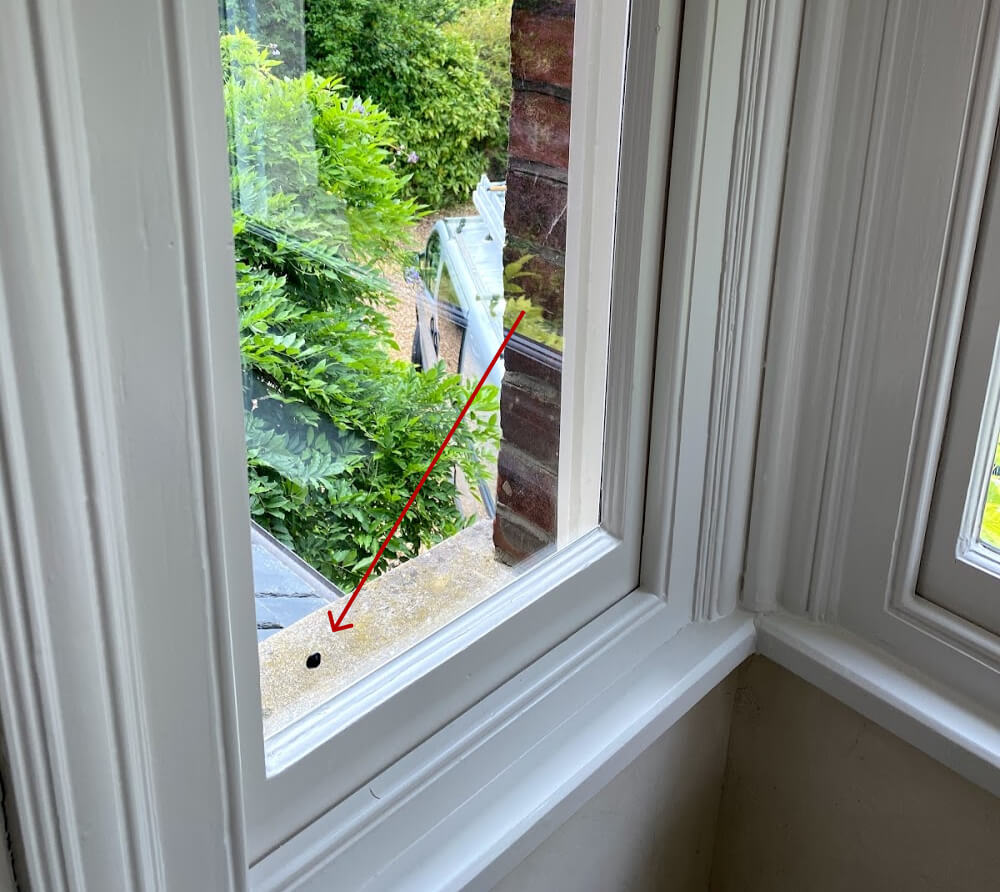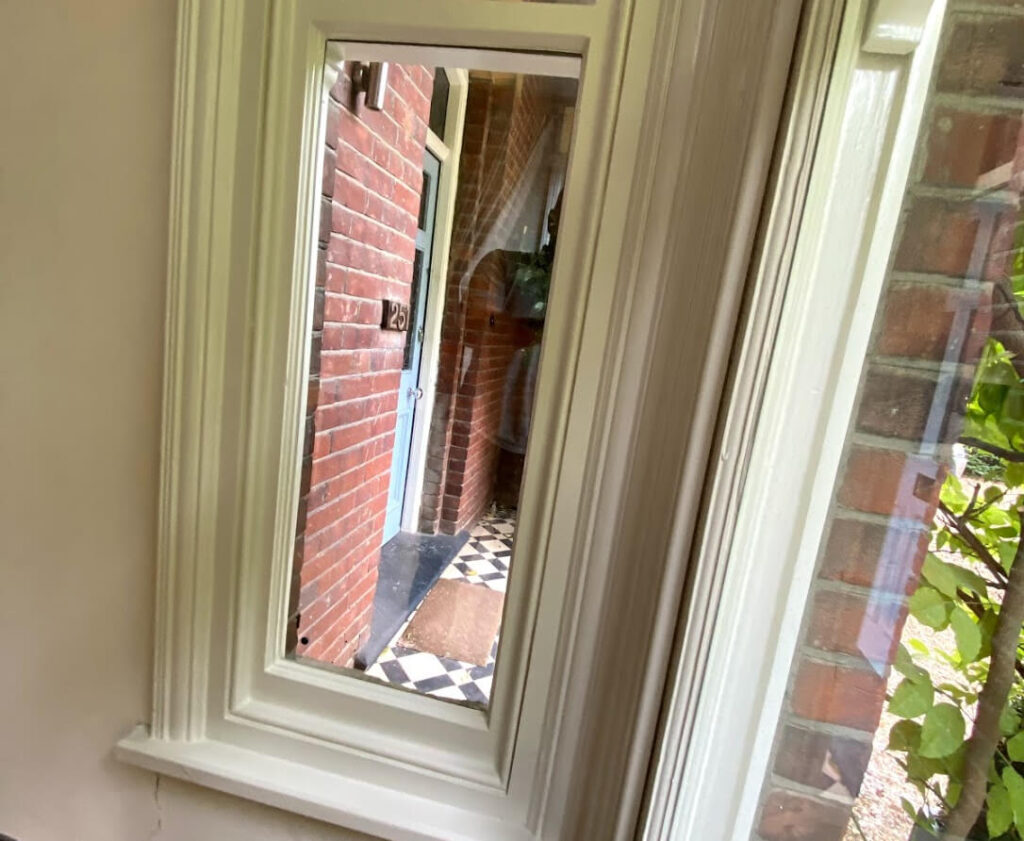 With frames prepared and vacuum double glazing installed into frames, we reinstall the sashes into the frames. We then thoroughly protect all areas ahead of sash window painting. Units are sprayed with our premium imported paints, after which all protection is removed and the window restoration job is complete.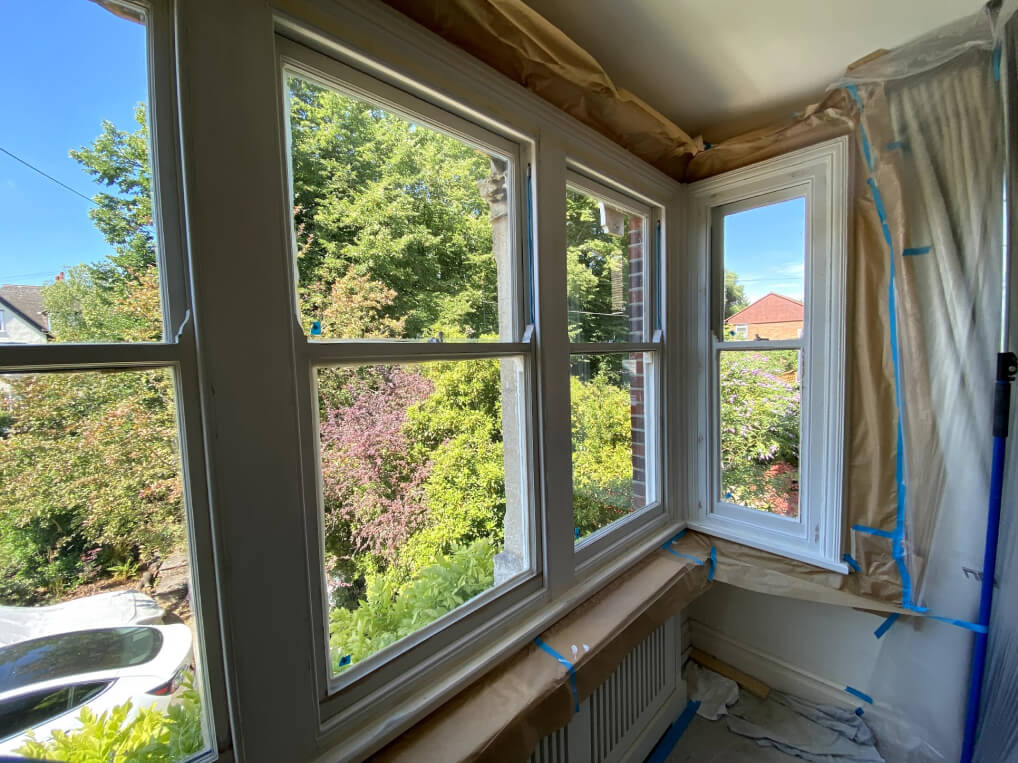 Inside of window faces with protection ahead of paint application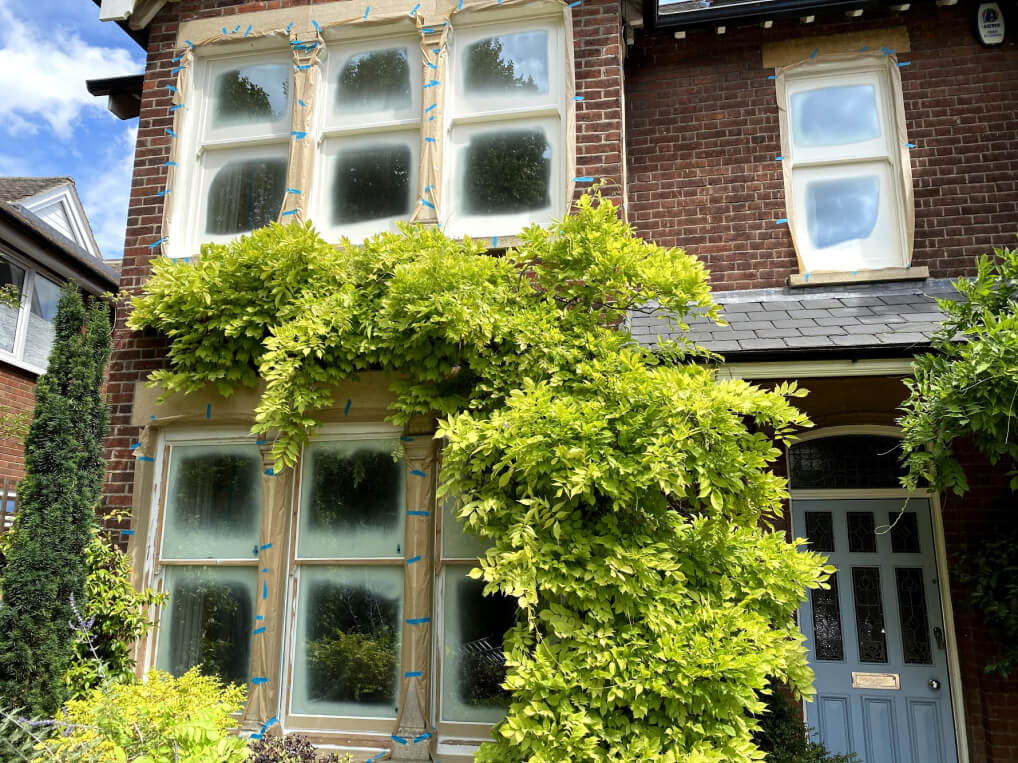 Exterior view of windows with protection during paint application
Proofed Vacuum double glazing benefits
After a test period where the clients could compare the thermal effects of the work in this new room to the rest of the house, they called us back in to complete a half portion of all the property's windows with the same work process as above. This was carried out successfully along with additional restoration and repainting work on the property's gable.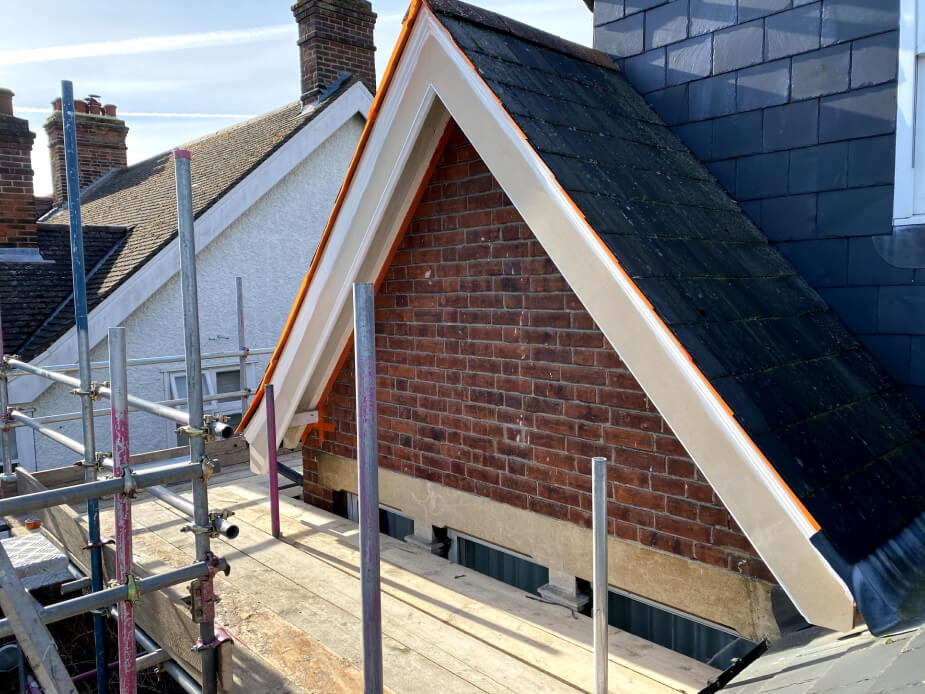 Work above on the gable area, including lamination with Tricoya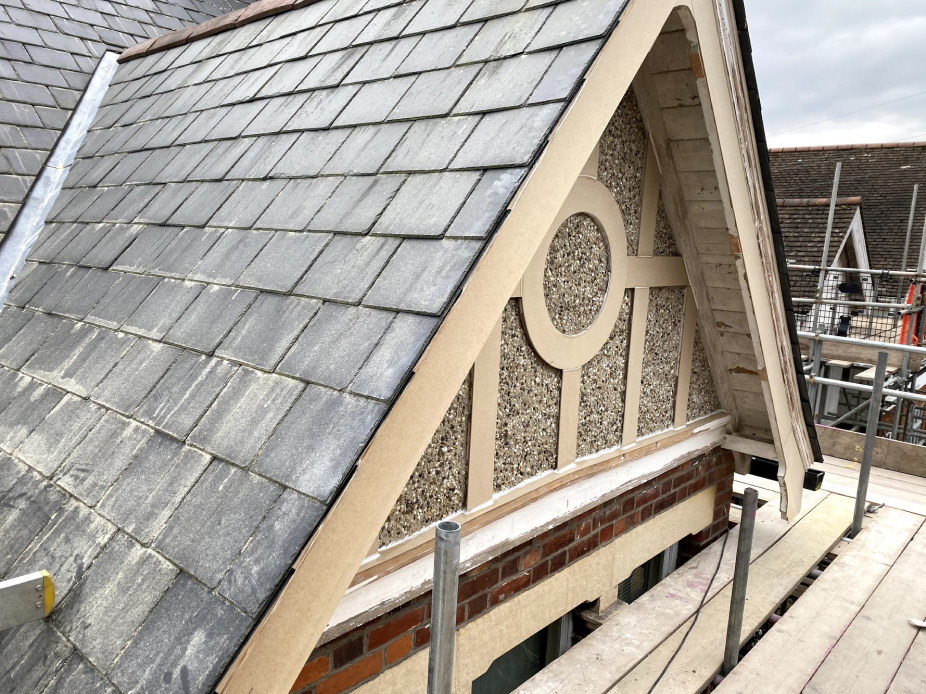 The work on remaining windows is scheduled
With half the house having undergone a windows glass upgrade programme, the clients have now scheduled us to complete all the remaining windows at the property with the full re-glazing, draught-proofing, restoration and redecoration programme.
This is a great affirmation for us of the quality of our work and the demonstrable value it delivers to a client. Who is able to see for themselves the benefits in a short space of time. Upon completion of the next phase of work, all windows at the property will be fully restored with greatly improved thermal properties, soundproofing and serving the owners of this house well into the future.
Windows thermography survey
The red areas show heat loss leakage. The door still has single glazing and as a result, shows more heat loss compared to windows.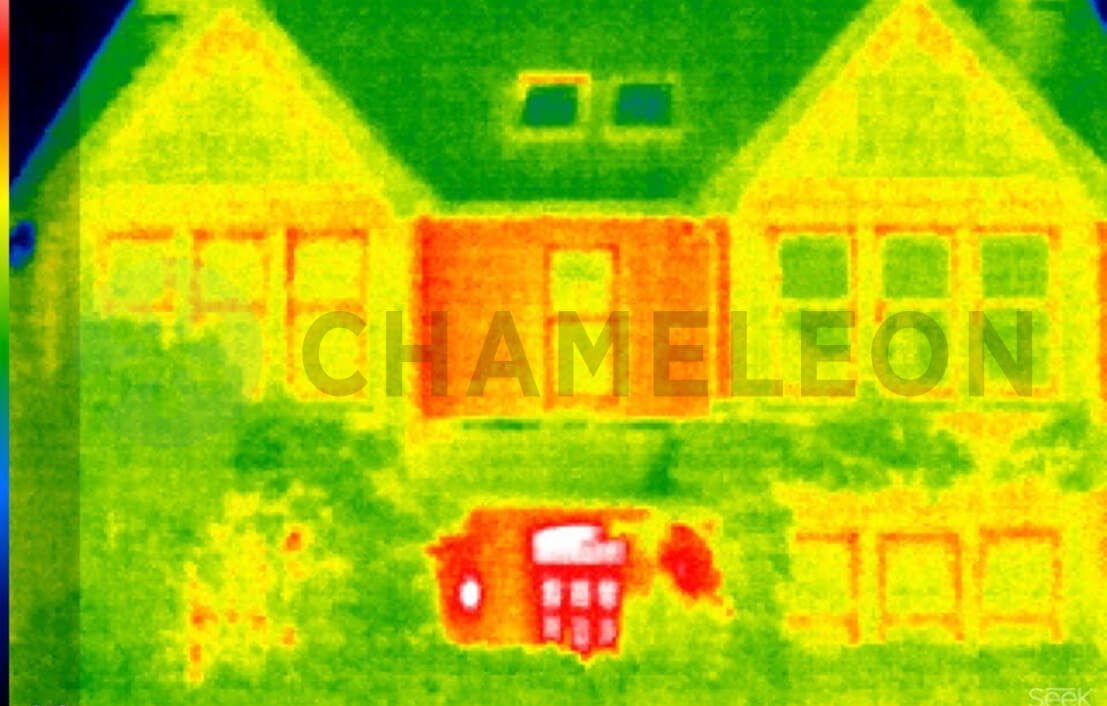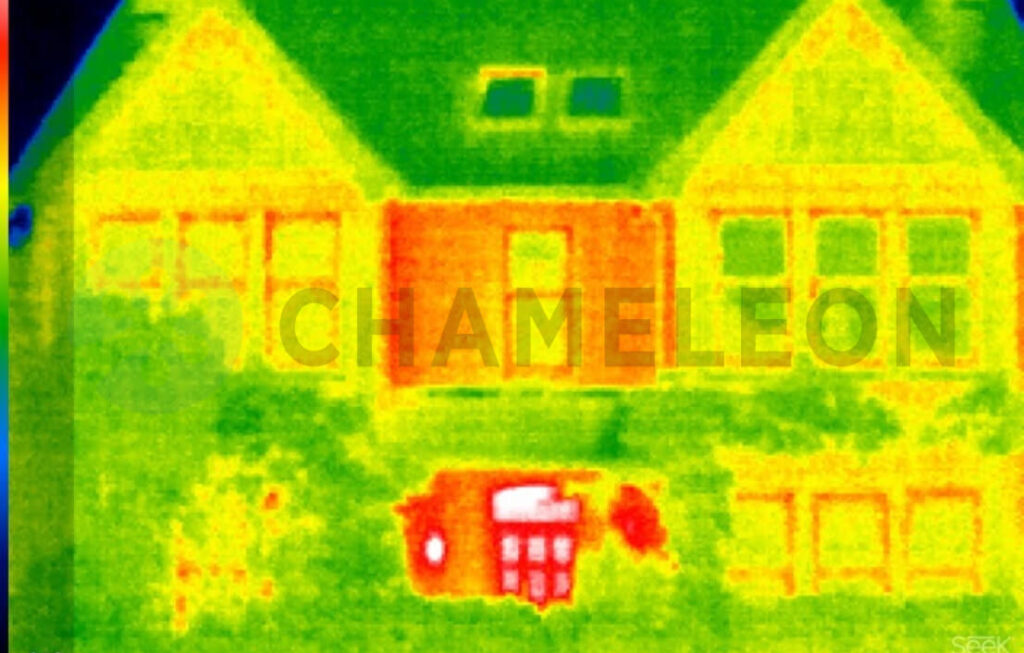 More surveys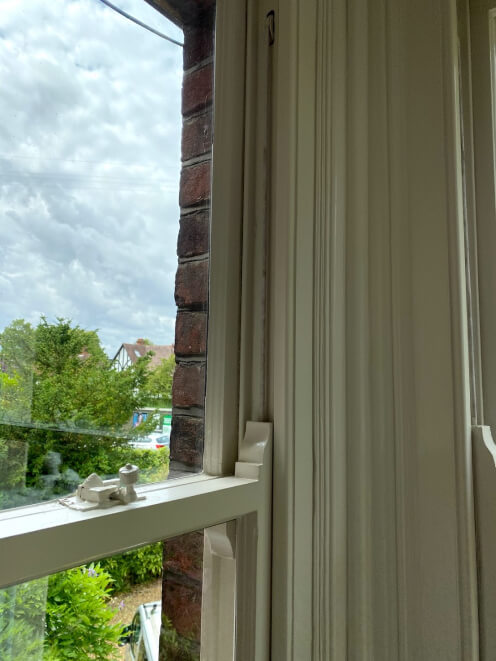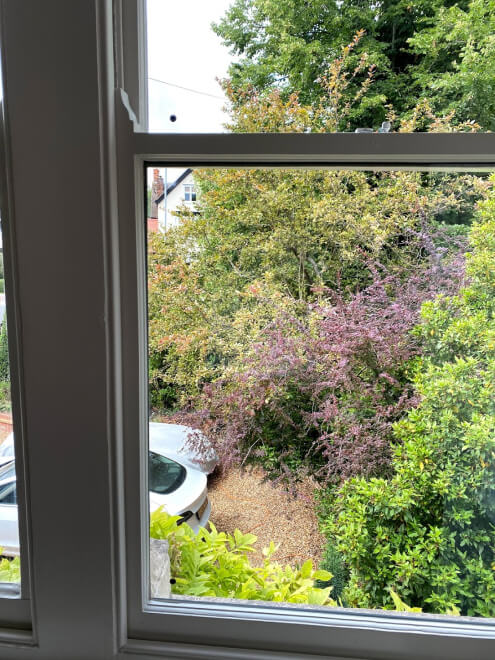 Client's testimonial
"We had the original sashes and you can tell they're original but they were so beautifully painted so slick they ran well they were completely refurbished so all the sashes worked well. There was no sound coming from outside, and we live on a busy main road. We didn't have any drafts. We had no reduction in the warmth in our room. Our heating bills were no higher than when we'd had secondary glazing. They look beautiful. We're impressed with them."
More videos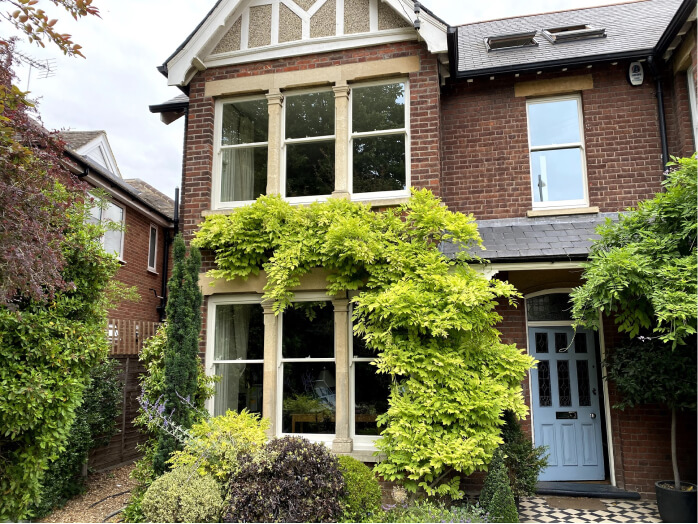 Completed external view of windows at the property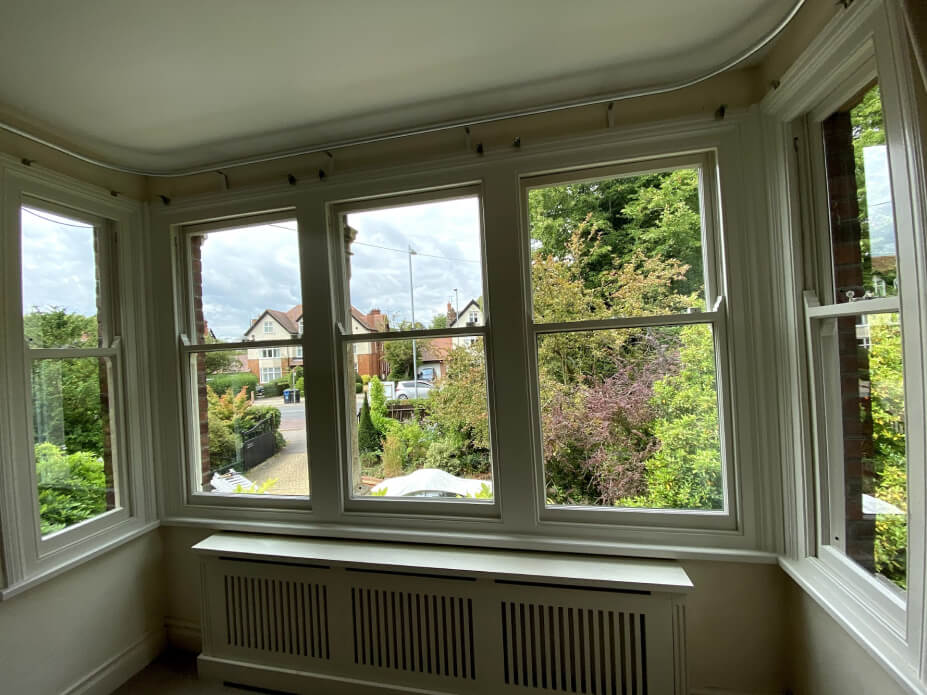 Interior view of completed vacuum double glazing installation and removed secondary glazing.