This home in Chelmsford, Essex, was built in 1878 and is currently undergoing some restoration work to make it look beautiful again. Chameleon's role in this restoration work was to do a full-frame restoration and add fit glazing to existing single glazed windows.
Glazing retrofit project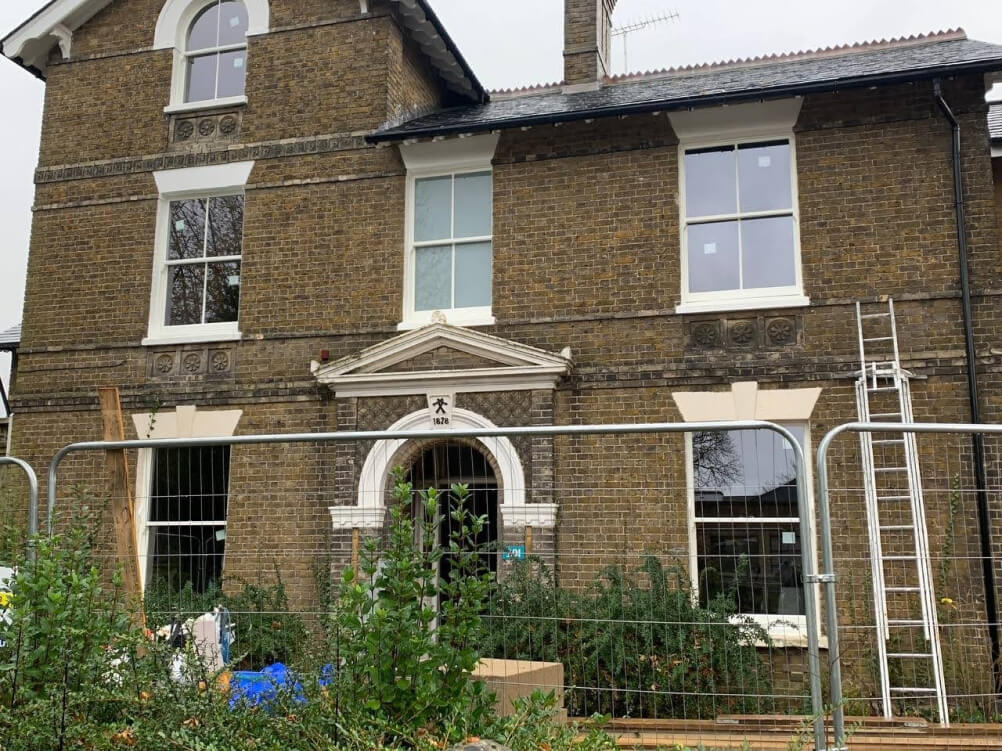 The windows on this home needed quite a bit of repair work before we could double glaze them. So, we stripped the paint, found all of the rotten wood, and then spliced in new wood wherever it was needed.
We could then add in the vacuum-sealed double glazing, which is only 6.7 mm, so it's perfect for fitting double glazing to existing victorian windows. The aim here was to keep the character of the home by keeping the existing timber frame and fitting new double glazing to improve thermal efficiency.
As the new double glazing does add some extra weight, we also rebalanced the sashes. Finally, we could draught-proof all the windows and give them a coat of primer and paint.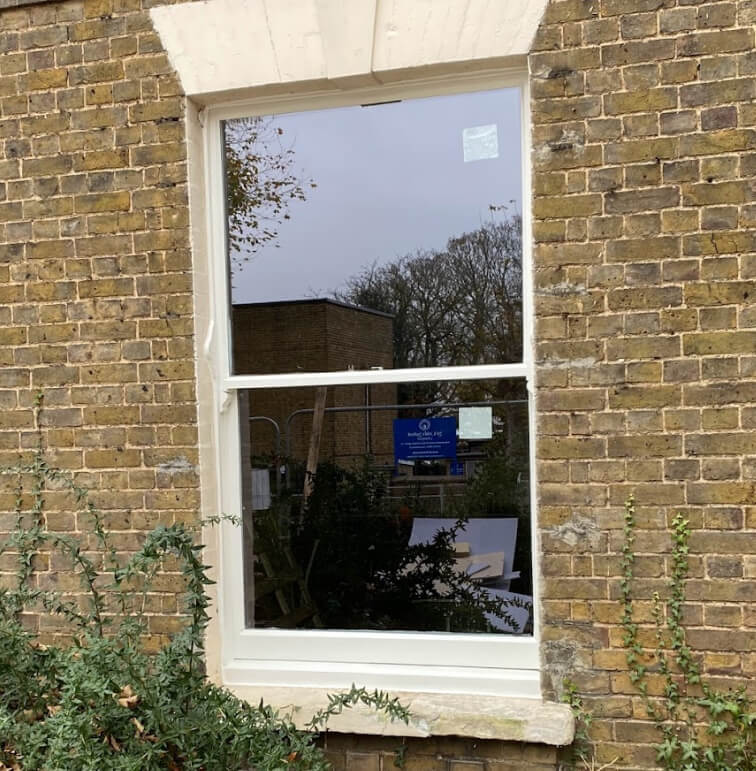 Arched window double glazing
There were very few minor challenges in this project in Chelmsford, but nothing that our restoration team couldn't solve quickly. For example, the arched windows at the top of the home. Many window companies may have said that these windows were impossible to install double glazing in. however, the manufacturer supplied us with perfectly made to masure glass that made even the arched windows retrofittable.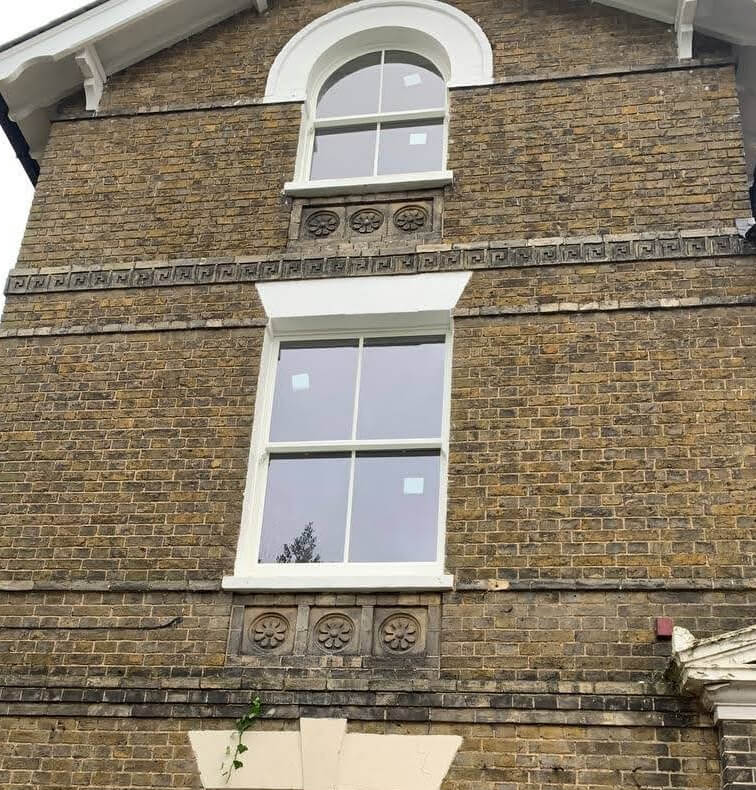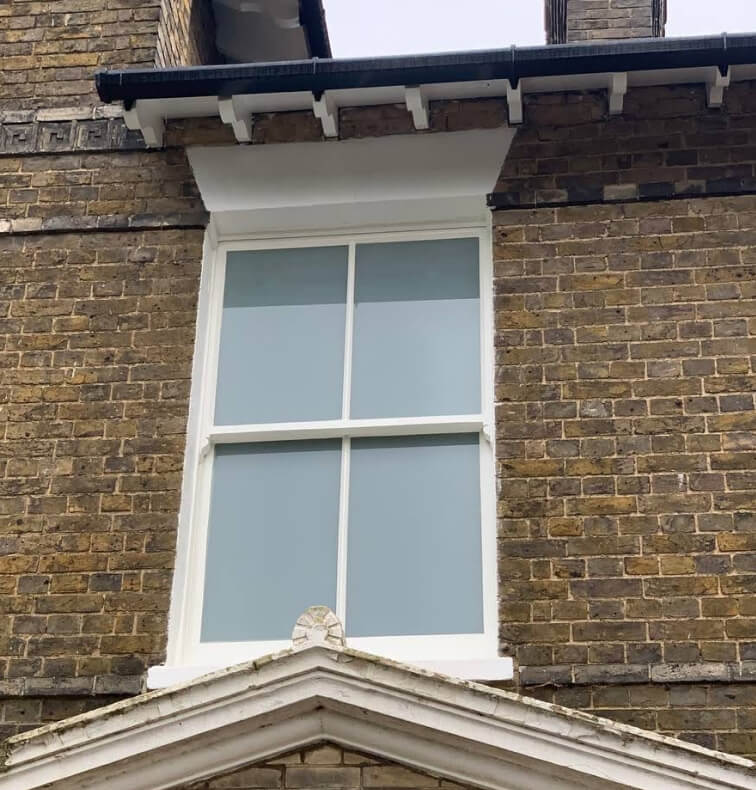 The outcome
Now that the windows are finished in this Victorian home, you can see what the building will look like once the rest of the restoration work has been completed.
The house already looked beautiful, but the restored windows have added a new lease of life to this property without changing its character. Now that the property has installed vacuum-sealed double glazing, the owners can see the benefit. So, can we do some thermal imaging to show you the benefits of our fantastic double glazing!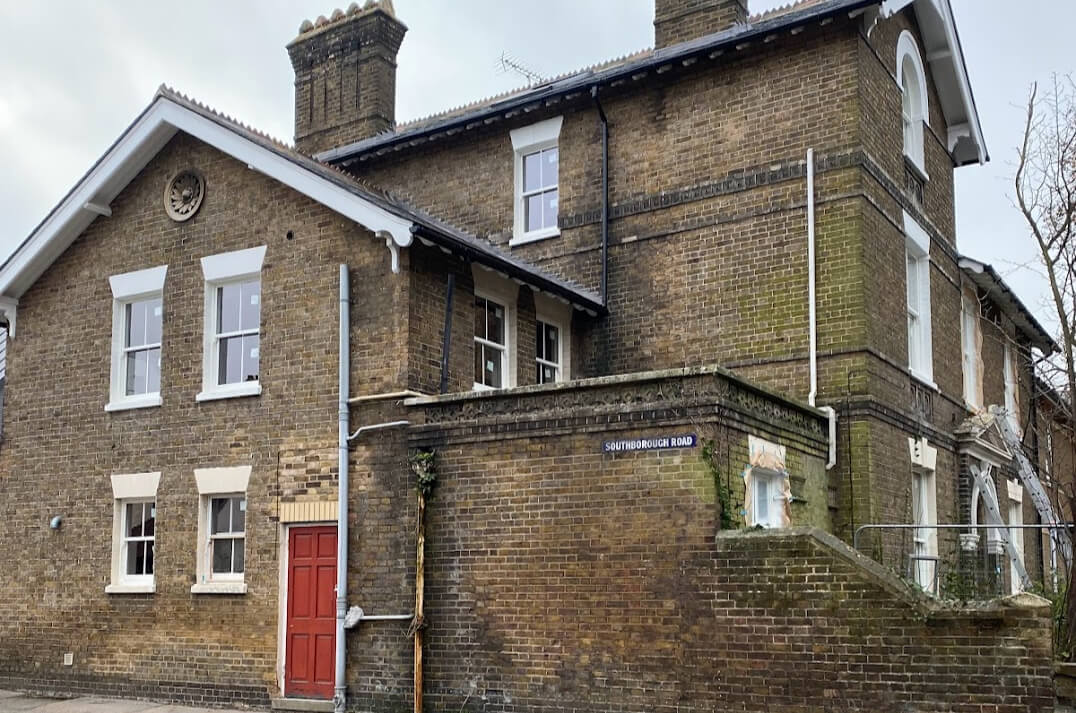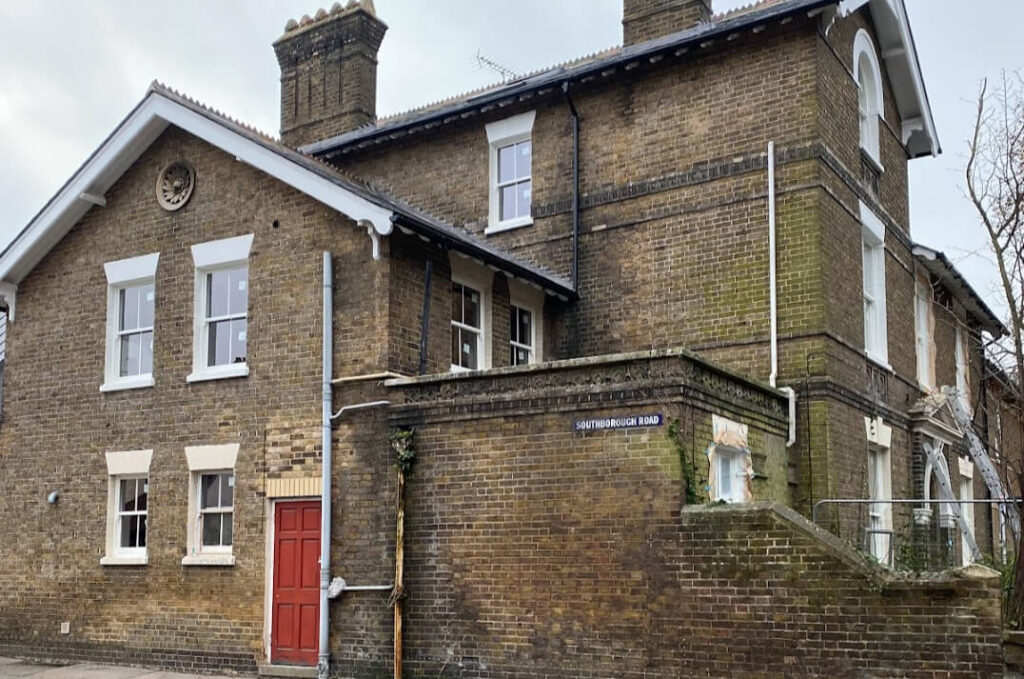 If you have a home Victorian sash windows and want Chameleon's help restoring the windows, double glazing and draught-proofing them, get in touch.
At Chameleon, no window restoration or repair is impossible, even if another window company has said it is.