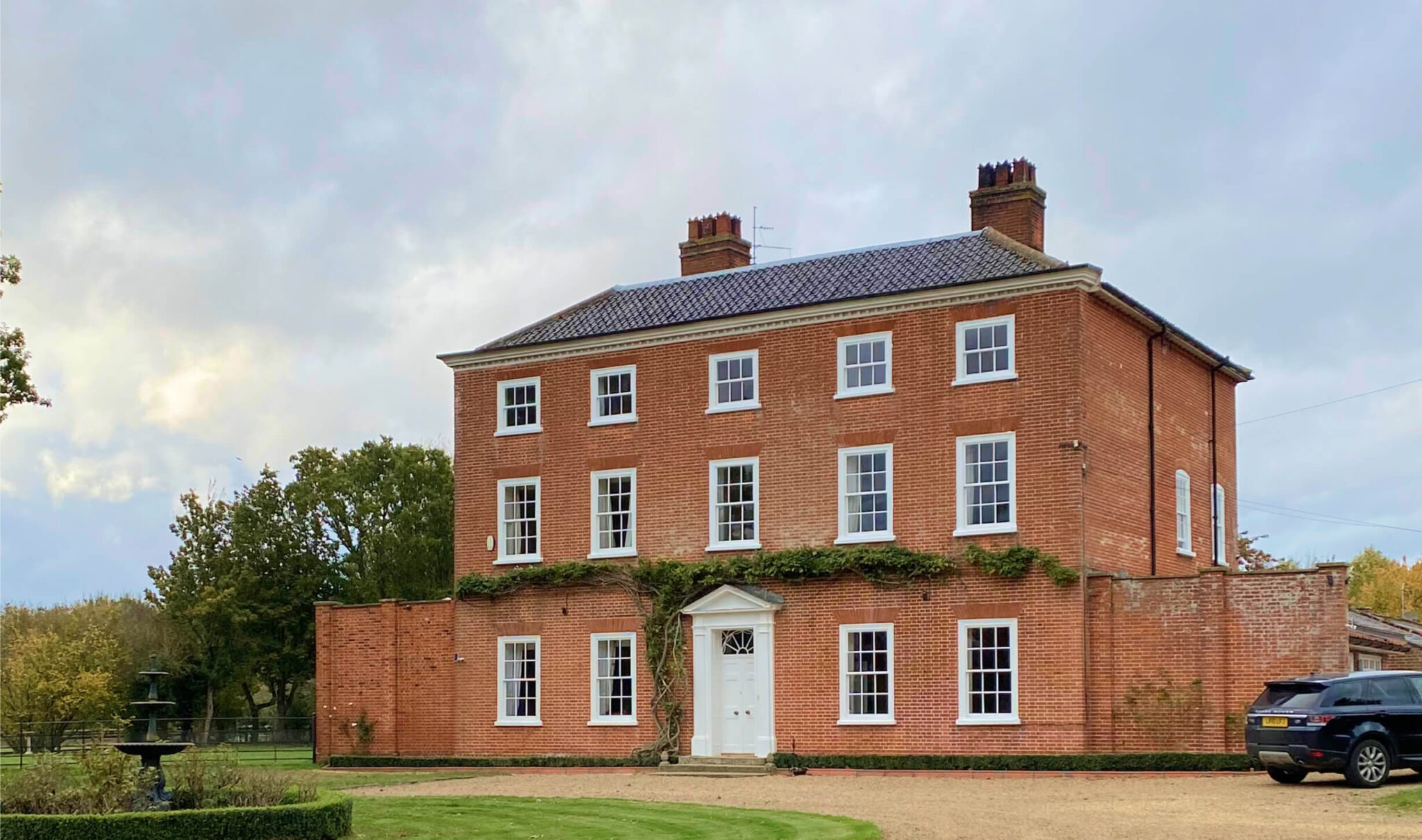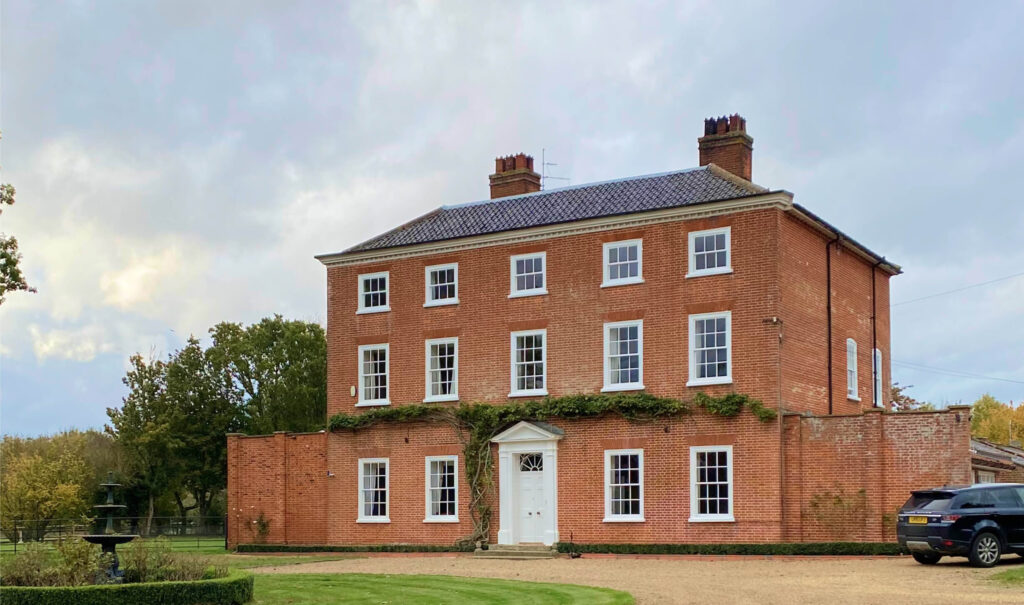 For this sash windows restoration in Suffolk, the Chameleon team carried out sash windows restoration and redecoration work on an imposing Georgian-style property in Suffolk. 
Sitting alone on beautiful grounds and with its strong, well-balanced proportions characteristic of the Georgian period, this period property has a lot of charm. Displaying classic 6 over 6 Georgian style sash windows on the first two floors and the smaller 3 over 3 box sashes on the top floor, the number of units ensured ample light internally and was one of the main benefits of innovations in Georgian design.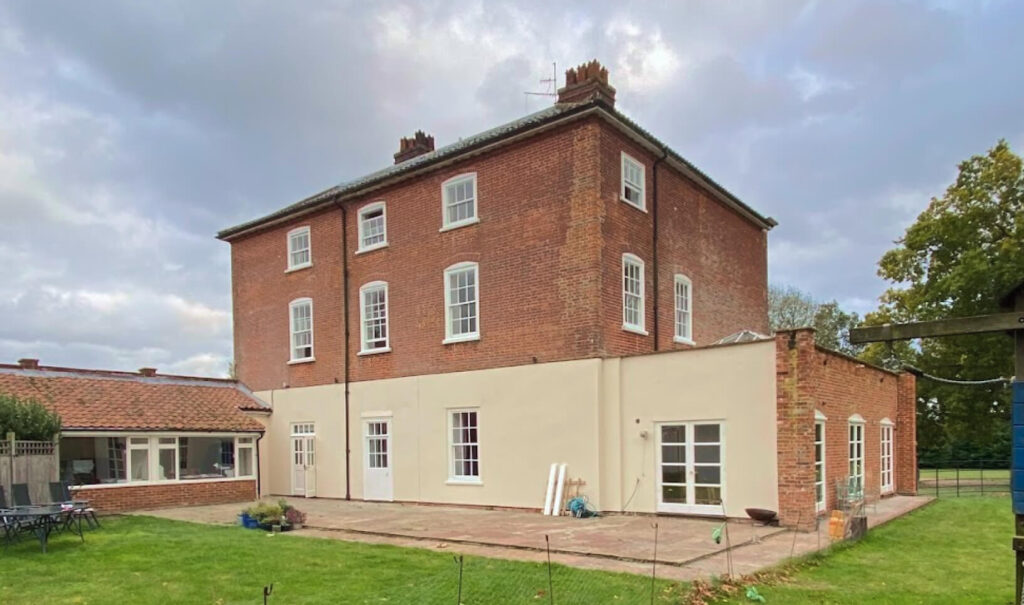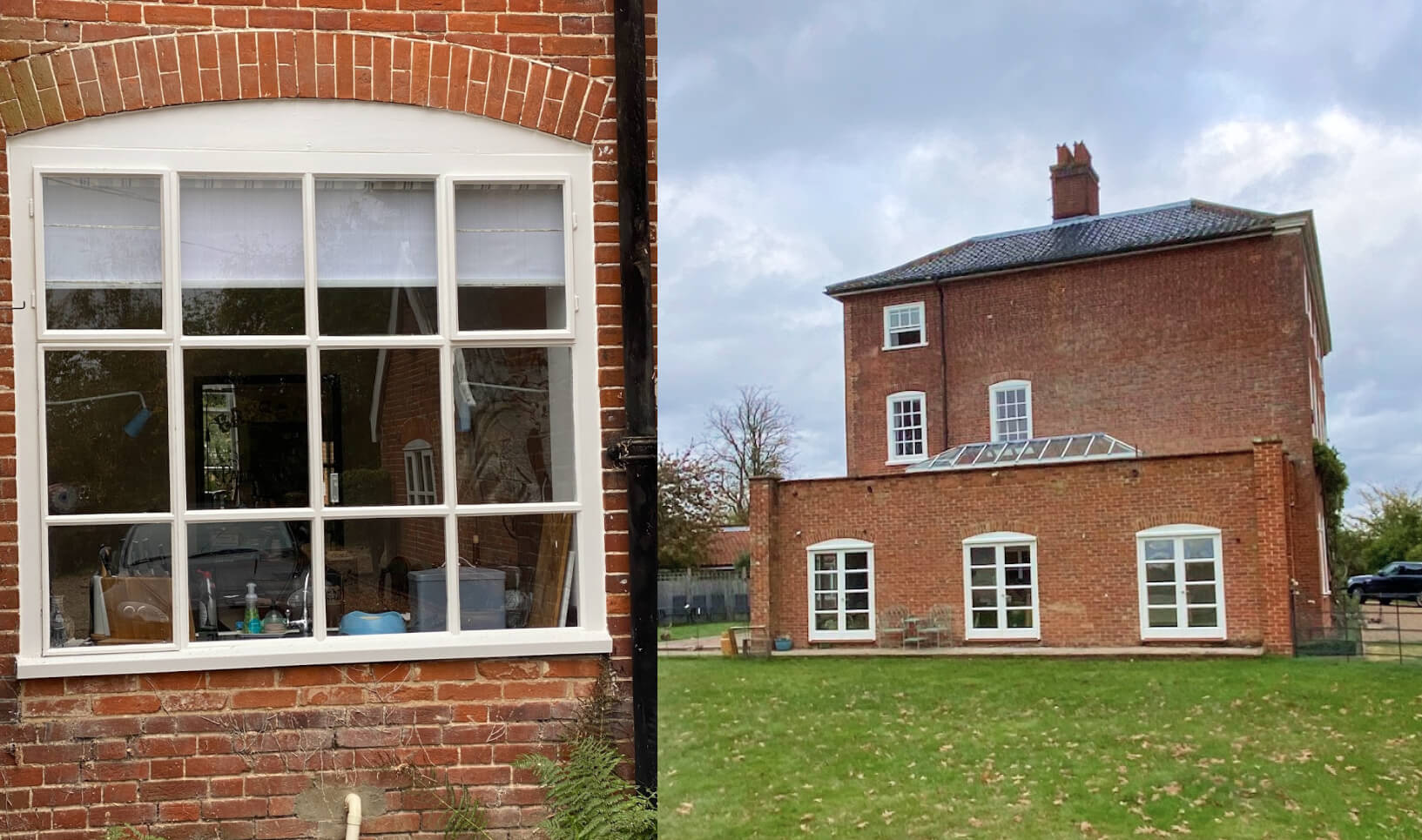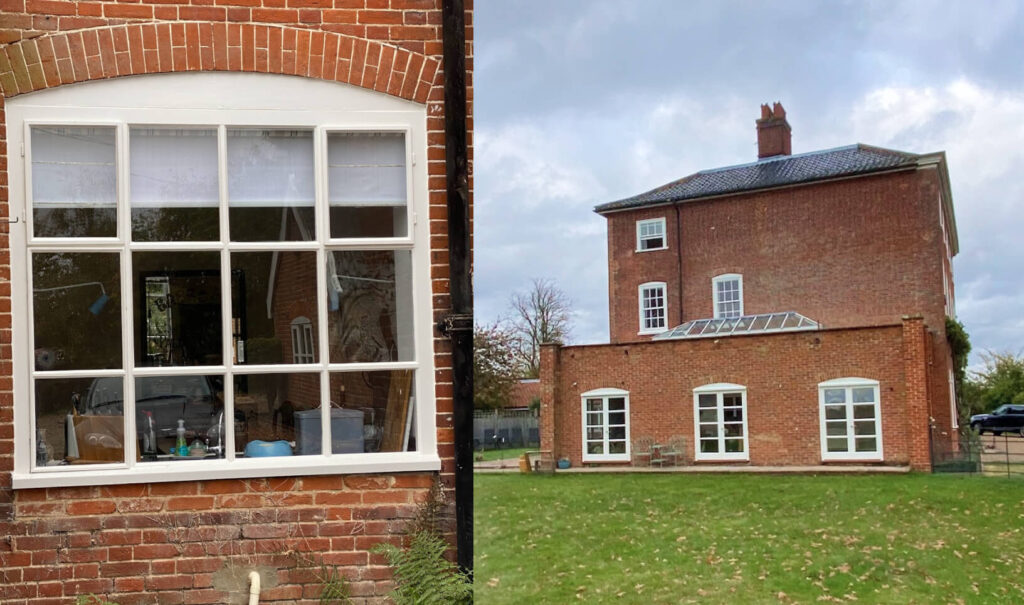 Due to the degraded condition of many of the windows over time, including rot and cracks in wooden frames, the team's extensive restoration skills were needed. To begin with, all surfaces are prepared with thorough scraping down of flaking paint and removal of rotten material before sanding down to bare where required.
Following this intensive preparation, rotten wood is replaced with our favoured Accoya wood to match as closely as possible the removed section.
Windows Refurbishment process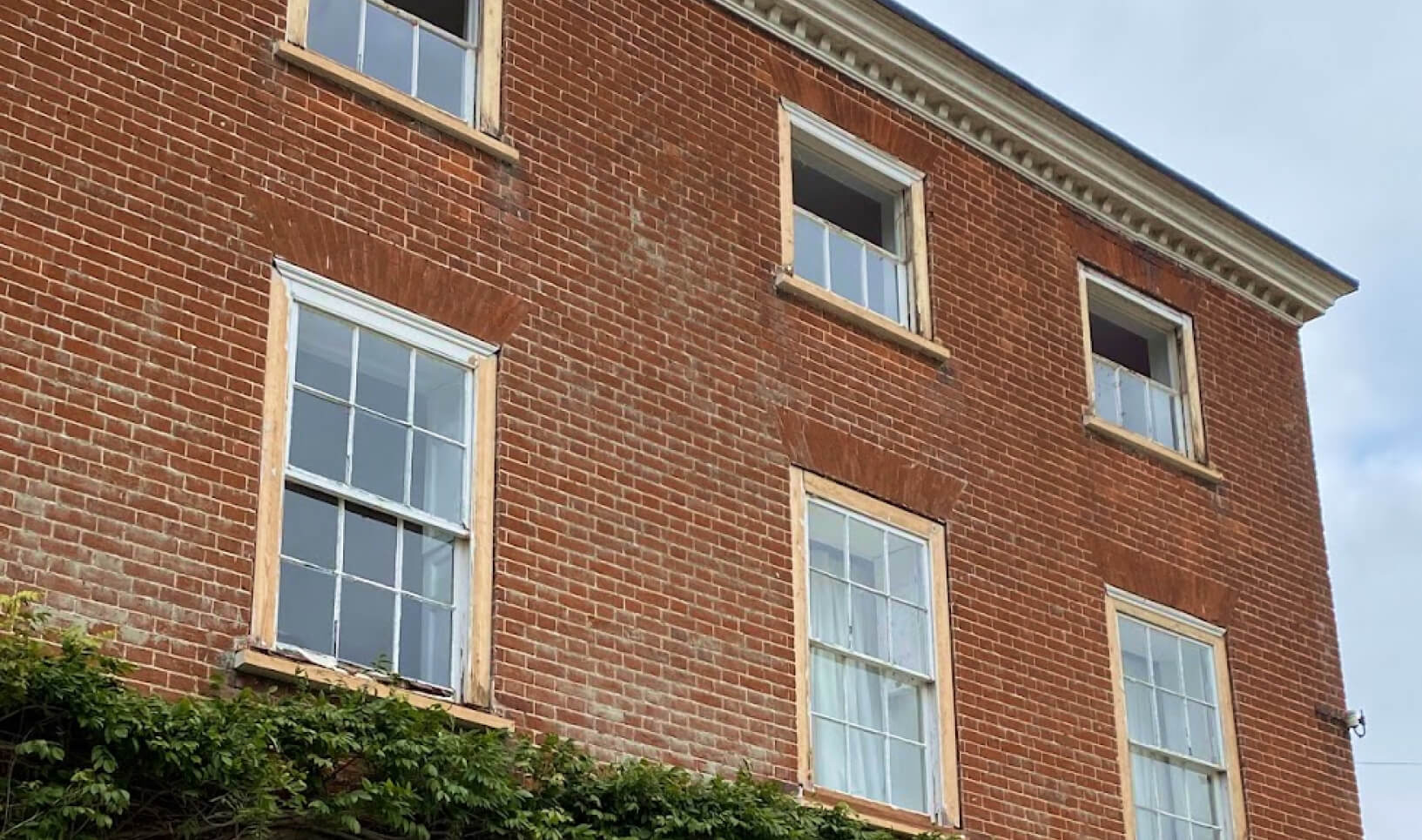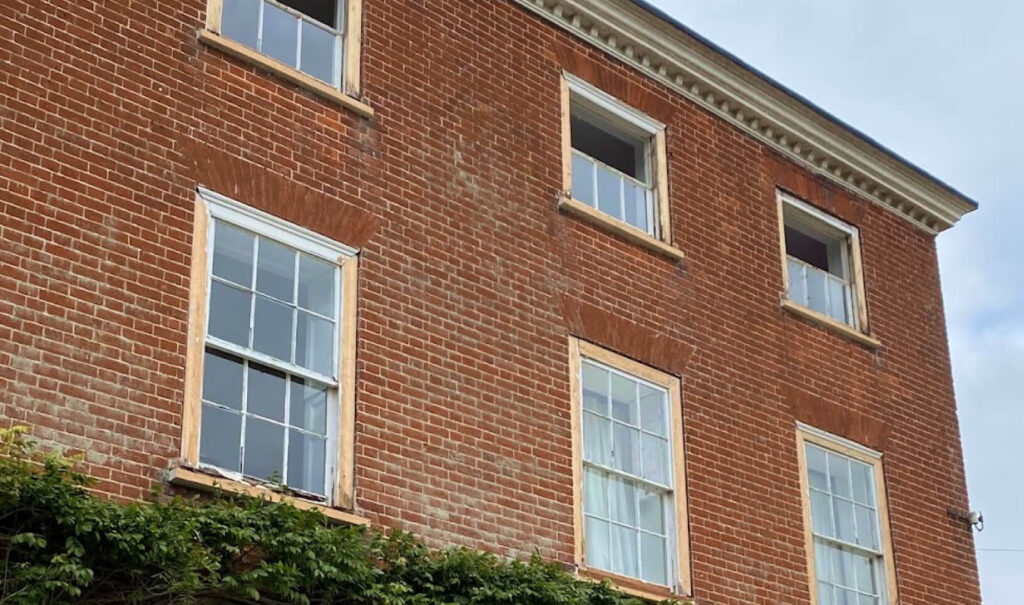 All areas around the windows to be decorated are then protected with masking paper to ensure the containment of paint before we begin the paint spraying of the timber frames. This method of painting windows ensures a solid and even layering of paint which in turn contributes to a longer-lasting and more durable finish.
With all areas now painted, the team removes the protection leaving a beautifully restored and redecorated set of windows befitting of this beautiful property. We pull off the job leaving a set of satisfied clients and windows well-protected into the future.
Feel free to contact the team with any enquiries about how our services might be suitable for your property including the retrofit double glazing service which we also offer.