Georgian windows started being made in the 18th century and were a popular choice of windows until the 19th century.
Today, we're looking at Georgian sash windows, exploring the history of this type of window and what owners of this style of window can do in the modern day to protect the beauty of their house while replacing the windows with more energy-efficient options.
A Georgian sash window is a thing of beauty. And the reason they are is because of their clever symmetrical design that always follows the same ratio. This means that most Georgian windows have six panes of glass that are arranged so that the height of the window is 6 times the width.
This is true even if your windows have 12 or 18 panes of glass. Keeping this ratio means that a Georgian window keeps its classic proportions and its iconic design, no matter who made them or when they were made.
The different types of Georgian windows
One of the best things about a Georgian sash window is that there were different types to choose from. A homeowner back in the 18th century could choose to have casement or sash windows installed into their home.
Georgian casement windows
A casement window is basically any window that opens on a hinge. Modern, double-glazed uPVC windows, for example, are casement windows. Including the Georgian-style double glazed units, but more on them later. This style of window was extremely popular in Georgian buildings because the locks were hidden in the window frame, making them much harder to pry open than sash windows.
Georgian sash windows
Traditional sash windows have been around in Europe since around the 13th century, and people in the Georgian period loved them just as much as everyone else. A sash window has two moving panels of glass that run in a groove on the window frame. Hidden in the window frame are sash cords and counterweights that allow you to open them easily. Sash windows are an icon of this era.
Both sash and casement Georgian windows have the same style when it comes to glass. But why are these windows created in this way? We all know that a Georgian window has a very iconic style, but why do they have this style? Why does a Georgian window have the smaller panes of glass that give them this iconic look?
Why are Georgian windows made from many smaller panes of glass?
The reason that a Georgian window is made from smaller panes of glass is not because of the character or style that this creates. It is simply because, in the 18th century, glass couldn't be manufactured in larger panes with the same quality.
Back then, window glass was created by glassblowers. To start with, the glassblower would create a large cylinder that was then heated up, cut, and flatten. If the glass got too big, imperfections would easily creep in.
So, to keep the glass looking good and flat, window makers would use smaller panes of glass that were divided by a wooden frame. It wasn't until the 1870s when a French company created a method of making glass that allowed them to make larger sheets of glass to a similar quality to the smaller panes of glass used across Europe for hundreds of years. Once this method of glass making was popularised, Georgian windows stopped being used as frequently.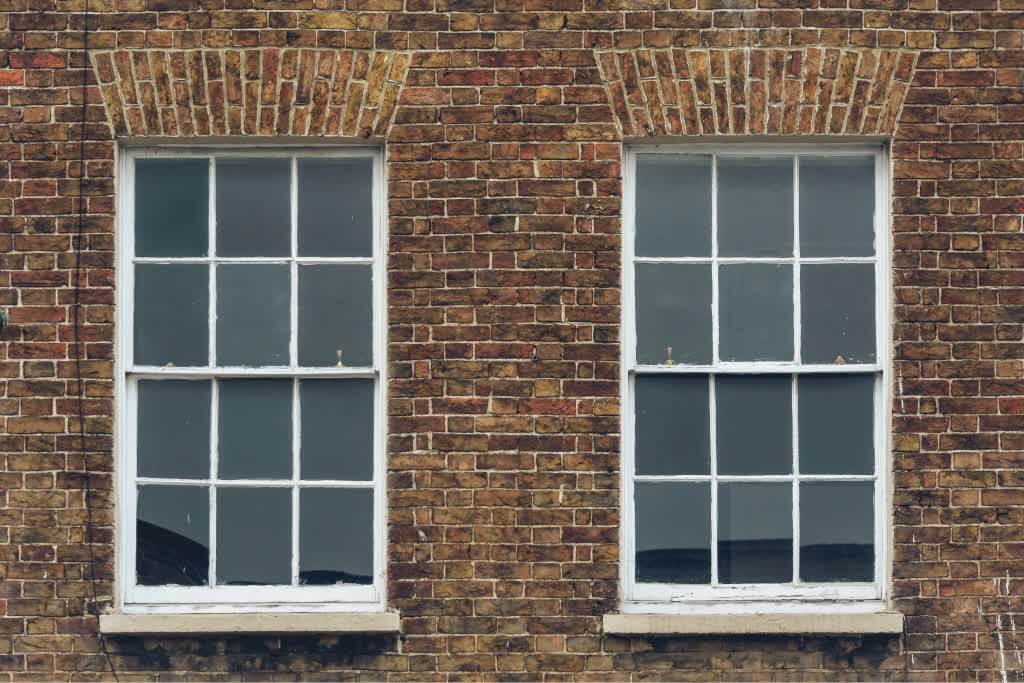 Georgian bars, how different from modern Astragal bars
Georgian bars are the pieces of wood that separate the individual pieces of glass within the window frame. Each of these bars is actually held in the panes of glass. Modern Astragal bars, on the other hand, are just to give an attractive appearance. Astragal bars don't hold the glass in place but provide the look of several panes of glass. So, Georgian bars actually have a purpose, but add bags of style to your window too. Astragal bars are simply copying the style of Georgian bars.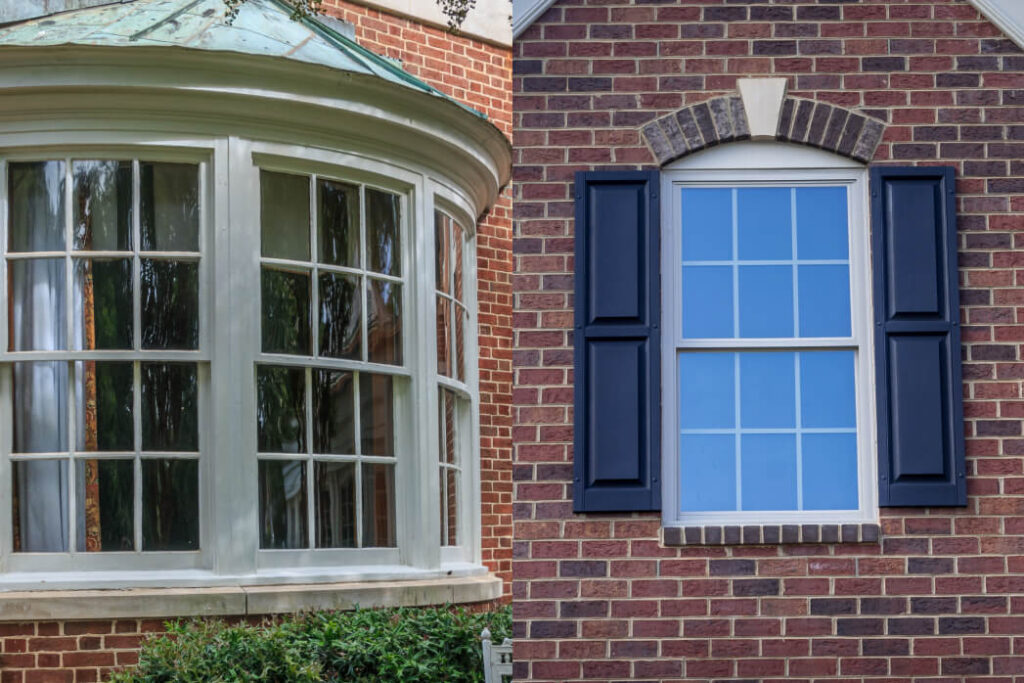 What timber were Georgian windows made from?
Just like much of the Georgian world, the windows took advantage of the abundance of oak in England at the time. Almost all Georgian windows were made from oak, but some ash and other hardwoods may have been used if oak wasn't available in the local area. If you have casement windows, the hinges and the latches will likely be solid brass.
What timber and materials are now used to make new and repair old windows?
Most modern Georgian windows are now made from aluminium and uPVC, but we'll cover these below. Chameleon restores and repairs Georgian windows with the highest quality timber that the 21st century has to offer. The timber we use in all of our restoration work is Accoya and Tricoya. This is man-made timber that lasts over 50 years without any protection from the elements. With good quality paint, this timber could last 100 years or more.
We use Tricoya and Accoya on all of our restoration projects because it stands up to the elements and doesn't warp and bow like traditional woods. Georgian windows often bow, shrink and move with the seasons. This means that during different times of the year, the windows can be very hard to open, or they can let a lot more air into the property. With Accoya and high-quality modern wood fillers and paint, Chameleon eliminates these issues while keeping the style of the windows and the character of your home intact.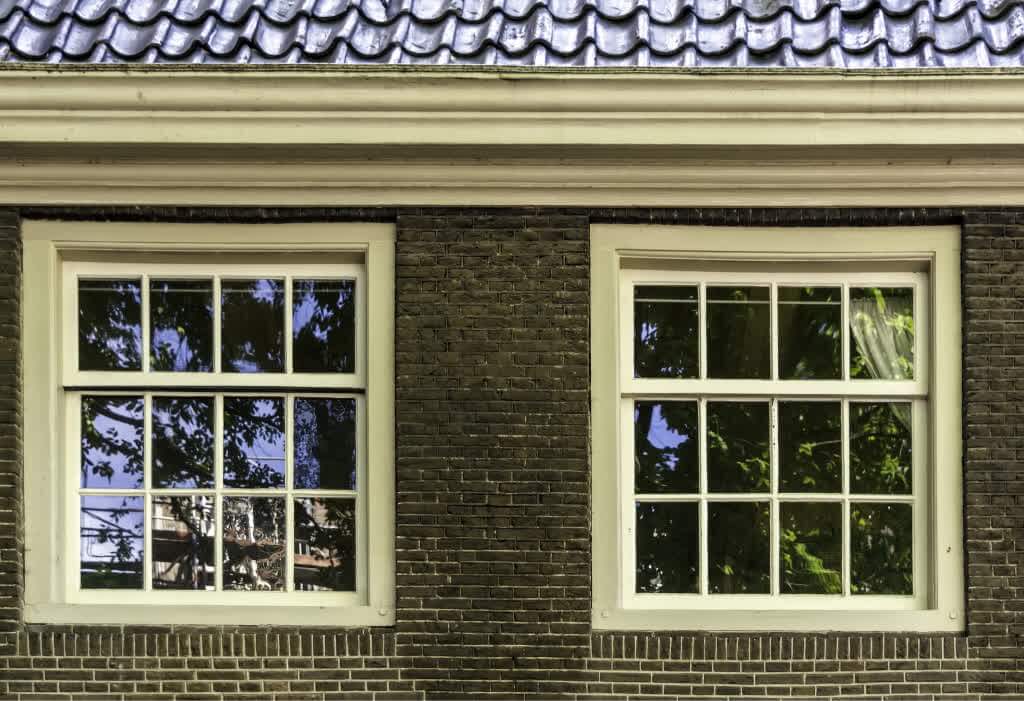 Modern Georgian windows
Many window companies now offer modern Georgian-style windows that are made from aluminum or uPVC. Typically, these have all of the styles of Georgian windows but are double or triple glazed with solid panes of glass and faux Georgian bars to keep the look just right. Most of the time, these Georgian-style windows are fitted into modern homes, but some window companies do say that they can be fitted into Georgian properties, even if the building is listed. Many homeowners, though, do feel that these modern windows do change the character of their home, despite the best efforts of the window companies to make the style appear the same. If you feel the same, Chameleon is the perfect company to choose to restore your Georgian sash windows.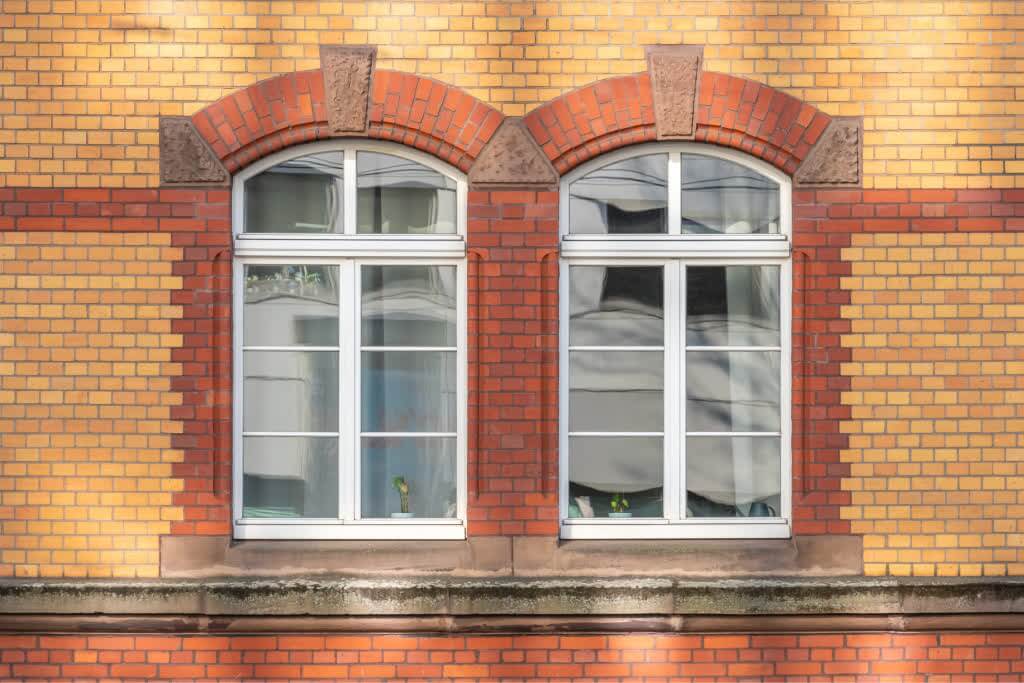 Can you replace Georgian windows?
You can replace Georgian windows, but replacing the windows can often mean scarifying the style of your property, even if you choose uPVC Georgian equivalents.
Chameleon can restore your period timber windows and even add double glazing to existing windows without changing the style of your home at all. We can restore all of the wooden trim on a Georgian home, including the windows, window frames, and a great deal more. So, while you can replace windows, this is often very costly and will change the appearance of your home.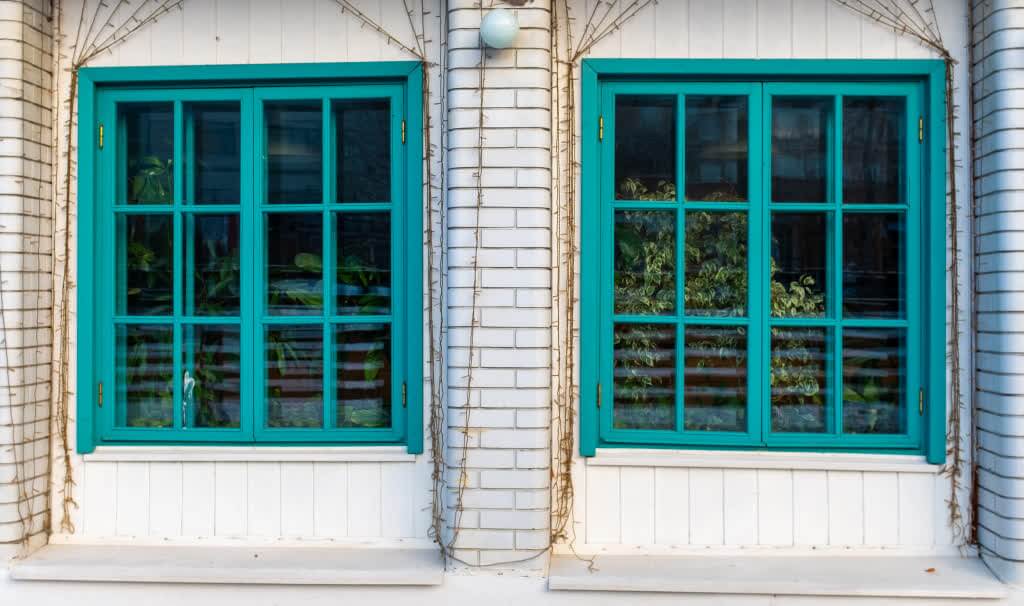 Give Chameleon a call today
If you have timber frame windows in your property that you are considering replacing, give Chameleon a call first. We restore a lot of windows that many other window companies claim are impossible to save. We can repair any rotten timber sash windows, draught-proof your windows, and a great deal, all while keeping the appearance of your home intact. So, give Chameleon a call and find out about our window restoration services today.