Every period property represents a rich tapestry of British architectural history, showcasing their respective eras' aesthetic preferences, materials, and building styles.
We come across many period houses while refurbishing and double-glazing traditional wooden windows. We are constantly amazed at the rich architectural heritage of these homes, as each one we are privileged to work on is unique in its own way.
This article explores the defining characteristics, historical context, and inherent value of period properties, focusing on their unique features and preservation.
Defining and Exploring the Different Architectural Styles of Historic Homes
period property refers to homes and buildings constructed in the architectural styles of previous historical eras.
They showcase the fashions, materials, and building techniques in vogue during particular periods, spanning Georgian, Victorian, Edwardian, and other stylistic periods. Their distinct historical and architectural significance makes them sought-after real estate.
Below, we described the general differences in houses from each era, but for those who want to go more in-depth and into further detail, we have an article about the different types and styles of sash windows from each historical era.
Victorian Houses (1837-1901)
Victorian houses reflect the ornate aesthetic and expansive British Empire of the 19th-century Victorian era.
Popular examples include the lavish Osborne House on the Isle of Wight and the more modest Darwin Country House in Kent.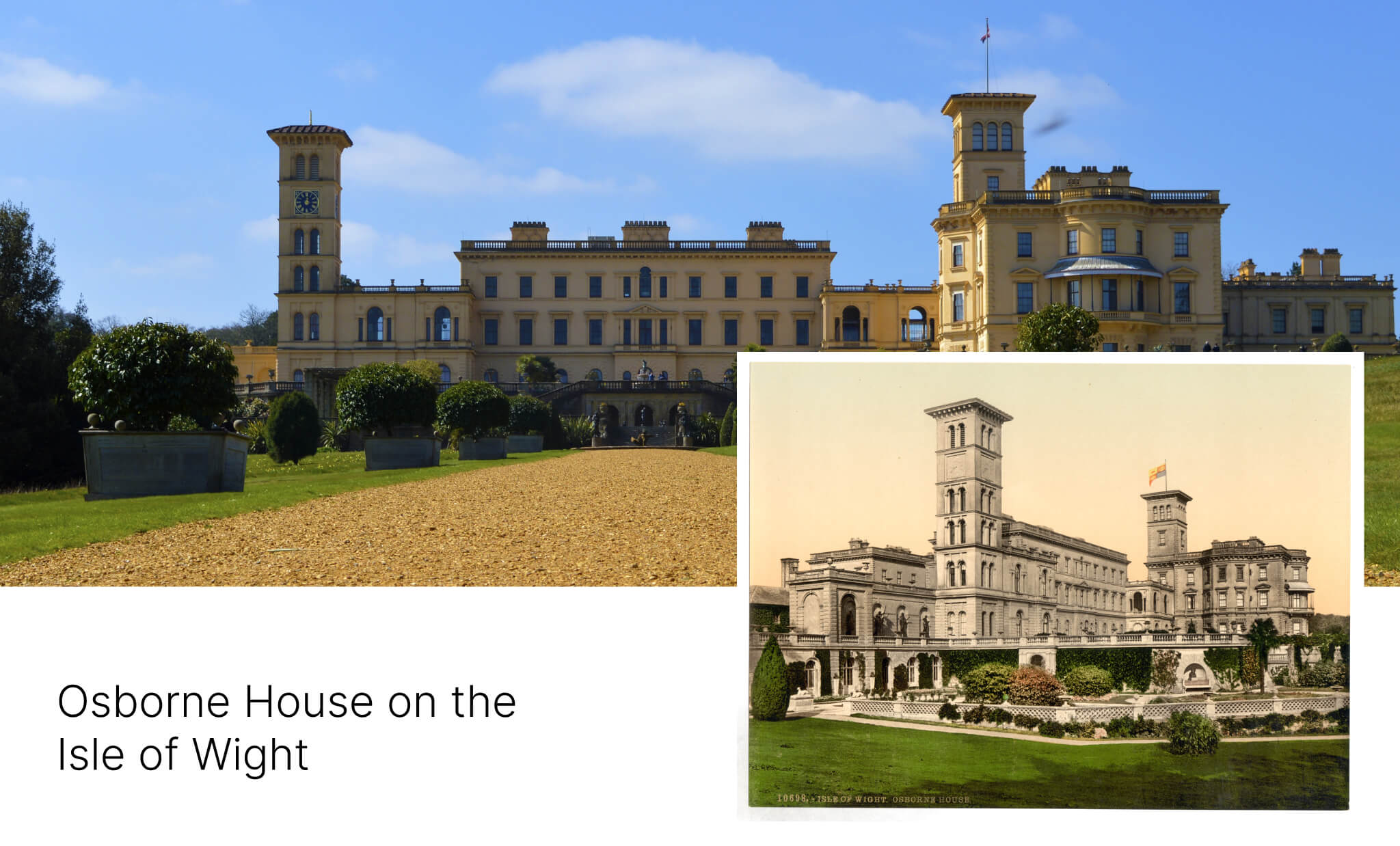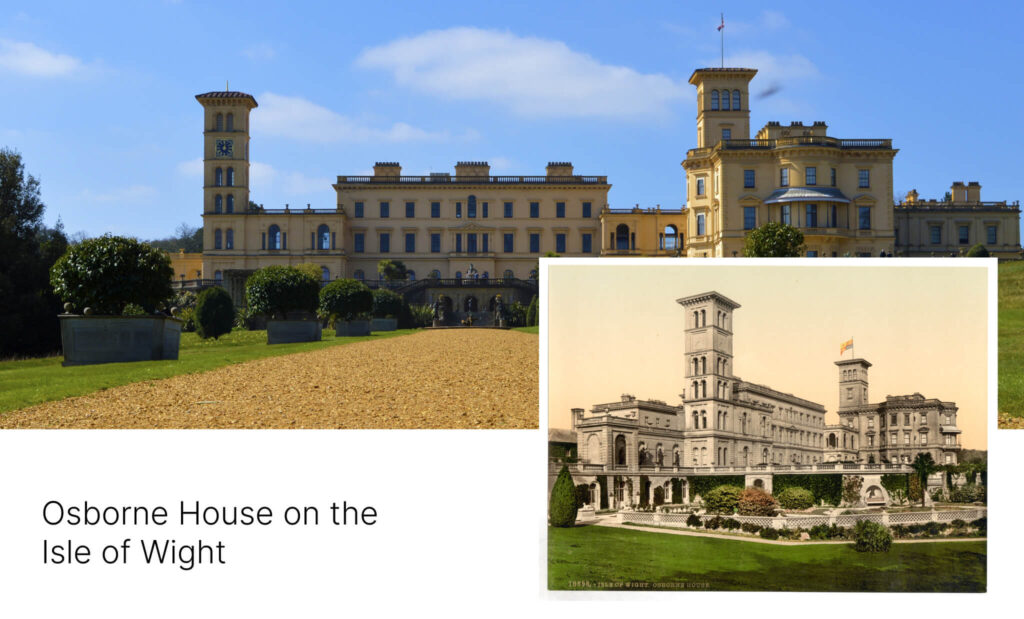 Distinctive features include:
High ornate ceilings with detailed crown moldings
Elaborately carved fireplace mantles
Bay windows with multi-pane glass
Intricate decorative plasterwork like ceiling medallions
Pocket doors that slide into walls
Clawfoot bathtubs on feet
Patterned tile floors
Grand wooden staircases
Intricate wainscoting and panelling
Lincrusta wallcoverings
Narrow hallways
Stained glass accents

Georgian Houses (1714-1830)
Georgian architecture represented order and balance with its symmetrical facades. Famous examples are the imposing Holkham Hall in Norfolk and the more intimate Number One Royal Crescent in Bath.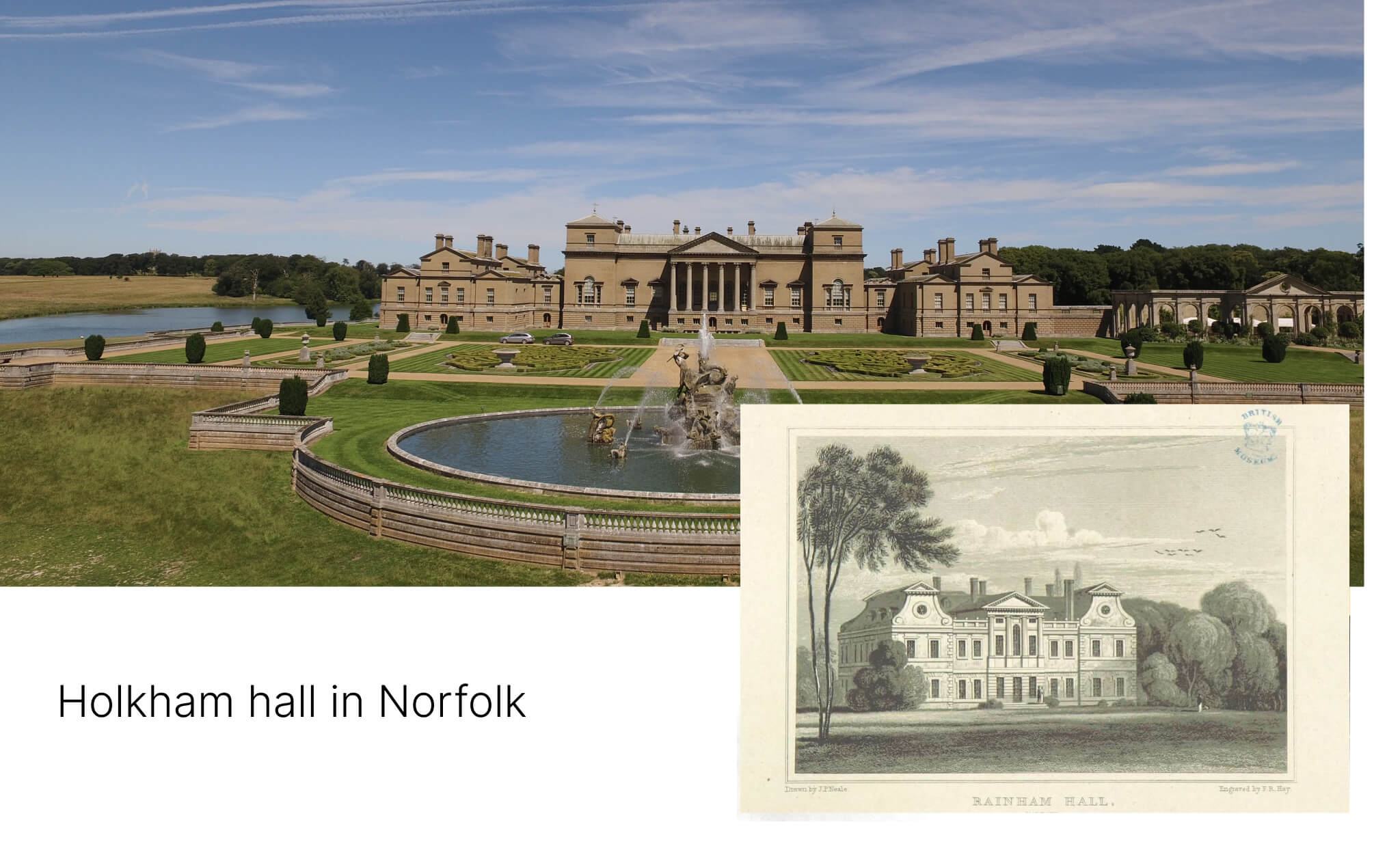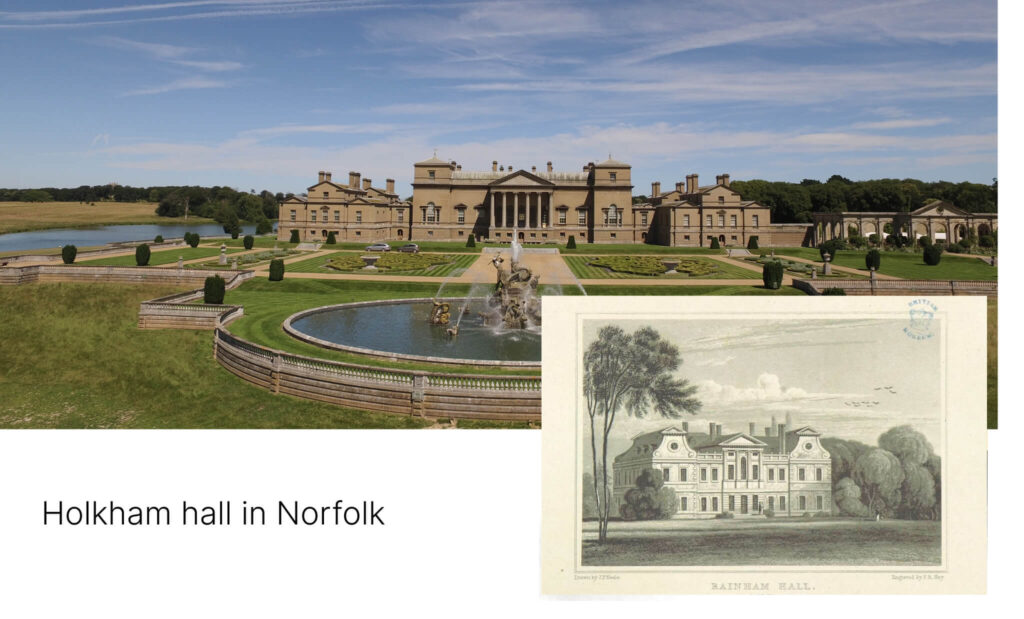 Typical features include:
Strict symmetry in facade and floorplan
Brick construction with stone accents
Tall sash windows, often in pairs
Elegant fanlights and sidelights around the front doors
Pedimented porticos with columns
Ornate cornices and ceiling mouldings
Six-panel doors with decorative carvings
High ceilings with decorative crown mouldings
Wooden staircases with mahogany balustrades
Intricate chimney pieces with carved mantles
Edwardian Houses (1901–1910)
Several notable Edwardian homes are scattered across the UK, showcasing the era's defining architectural characteristics. Here are some other examples of Edwardian houses from this period:
Moseley Old Hall in Staffordshire: A famous timber-framed home, this location is best known for its association with King Charles II, but it also exemplifies certain Edwardian modifications that reflect the comforts of the period.
The Hill House in Helensburgh, Scotland: Another Charles Rennie Mackintosh creation, it beautifully integrates Edwardian trends with Mackintosh's signature designs.
Saltaire Village in West Yorkshire: While originally a Victorian model village, by the Edwardian period, many of the homes saw renovations and additions typical of Edwardian tastes.
The Edwardian era saw a move towards brighter, airier homes, influenced by the Arts and Crafts movement, with a focus on handcrafted details and a blend of function with aesthetics. Many homes from this period also began incorporating more modern conveniences and innovations that would become standard in the years to follow.
Distinctive features include:
Spacious, open floor plans
Large windows and French doors
Sunrooms, verandas, and porches
Ornate tiled fireplace surrounds
Built-in cabinetry and shelving
Retention of many Victorian elements like mouldings and panelling
More electrical wiring and amenities than Victorian homes
Larger gardens and landscaping like patios
Indoor plumbing, early bathrooms and kitchens
| Feature | Edwardian House | Georgian House | Victorian House |
| --- | --- | --- | --- |
| Time Period | 1901-1910 | 1714-1830 | 1837-1901 |
| Exterior Style | Primarily sash but casement more common than in previous eras. | Symmetrical facade. Brick with stone accents and columns. | Grand, elaborate decorative details. Bay windows, patterned brick, varied materials. |
| Interior Style | More open floor plan. French doors, large windows, sunrooms. Rich woods and elegant decoration. | Four-panel doors are similar to the Georgian style. Pocket doors. | Ornate details like ceiling medallions, elaborate fireplaces, and woodwork. Wallpaper, stained glass. |
| Technology | Retained some Victorian features like bay windows but less ornamentation. Brick, stone or rendered masonry. | Six-panel doors with ornate carvings and moulding. Fanlights above. | Rudimentary plumbing, basic heating. Gas lights. No electricity. |
| Windows | Formal, ordered layout. High ceilings, elaborate crown mouldings, finely carved woodwork. Fireplace mantels. | Sash windows with small panes, often in pairs. Fanlights over doors. Shutters. | Sash windows but larger panes than Georgian. Bay windows. |
| Doors | Panel doors, often with stained or leaded glass. | No indoor plumbing or basic heating from fireplaces if any. No electricity. | Four-panel doors similar to Georgian style. Pocket doors. |
Challenges of Owning a Period Property
Maintenance & Restoration
Sensitive preservation and maintenance are vital for period properties. Owners must research original features and materials to ensure sympathetic repair and restoration. There are strict regulations governing the conservation process to protect the heritage status of listed buildings.
Grade I and II listed homes, as well as those located in conservation areas, require special permissions for repairs and alterations. Most changes to things like windows, doors, walls, and roofing require an approved planning application. Local authorities monitor work to ensure compliance. Finding skilled tradespeople with experience restoring period properties can prove difficult and costly.
Listed buildings also require regular maintenance and upkeep to preserve architectural and historic elements. This includes things like:
Retaining original window glass, door hardware, flooring, etc.
Periodically restoring features like roofing, chimneys, and brickwork
Installing sympathetic replacements that match the original designs
Maintaining gardens, outbuildings, and boundary walls
Owners of listed period homes take on the responsibility of preserving heritage for future generations. There are challenges, but the chance to own a piece of history makes the extra effort worthwhile.
Cost of period property maintenance and upgrades
Foundation Repairs / structural repairs
Foundation issues are rare as the property will be surveyed before going to market, so you most likely will not purchase a property with an unknown foundation issue. Any identified foundation problems would be disclosed by the seller, and the asking price adjusted accordingly.
Foundation repairs in the UK can be very costly due to the structural work involved. Underpinning costs £1,000-£1,500 per meter, so £12,000-£50,000+ for a whole property.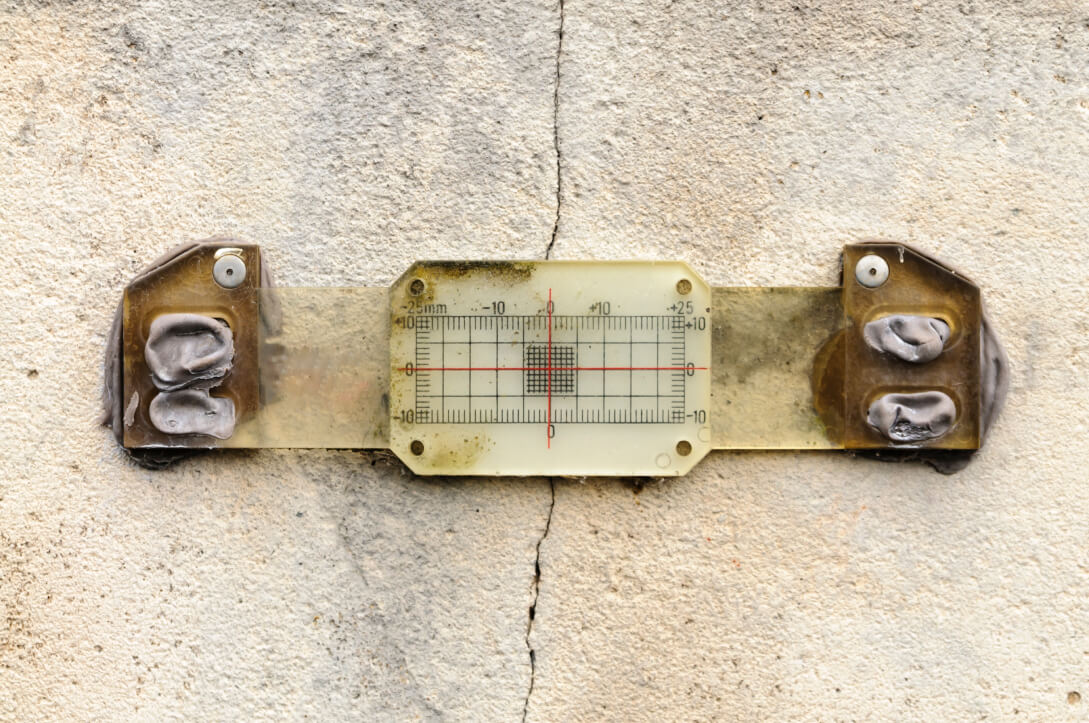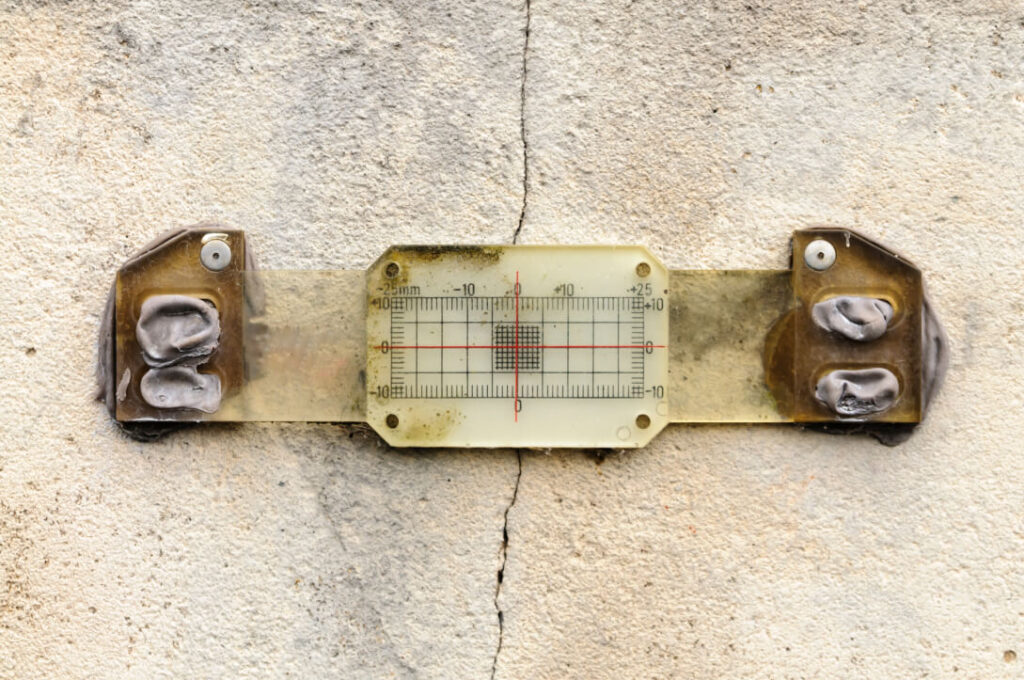 Subsidence repairs range from £5,000-£15,000 for minor issues up to £20,000-£50,000+ for major repairs. Damp proofing is £2,000-£6,000. Crack repairs like epoxy injection or masonry stitching cost £100-£500 per crack. Repairing ground heave runs £10,000-£50,000+.
Drainage solutions range from £1,000 for basic to £15,000+ for complex. Full foundation replacement can cost £10,000-£100,000+. The severity of damage and property specifics significantly impact foundation repair costs.
Roof Replacement
Thatched roofs are very expensive at £20,000-£25,000+.
Slate roofs are also costly at £25,000-£35,000+ due to the specialized skills and materials required. Tiled roofs are more common and vary from £10,000-£20,000+.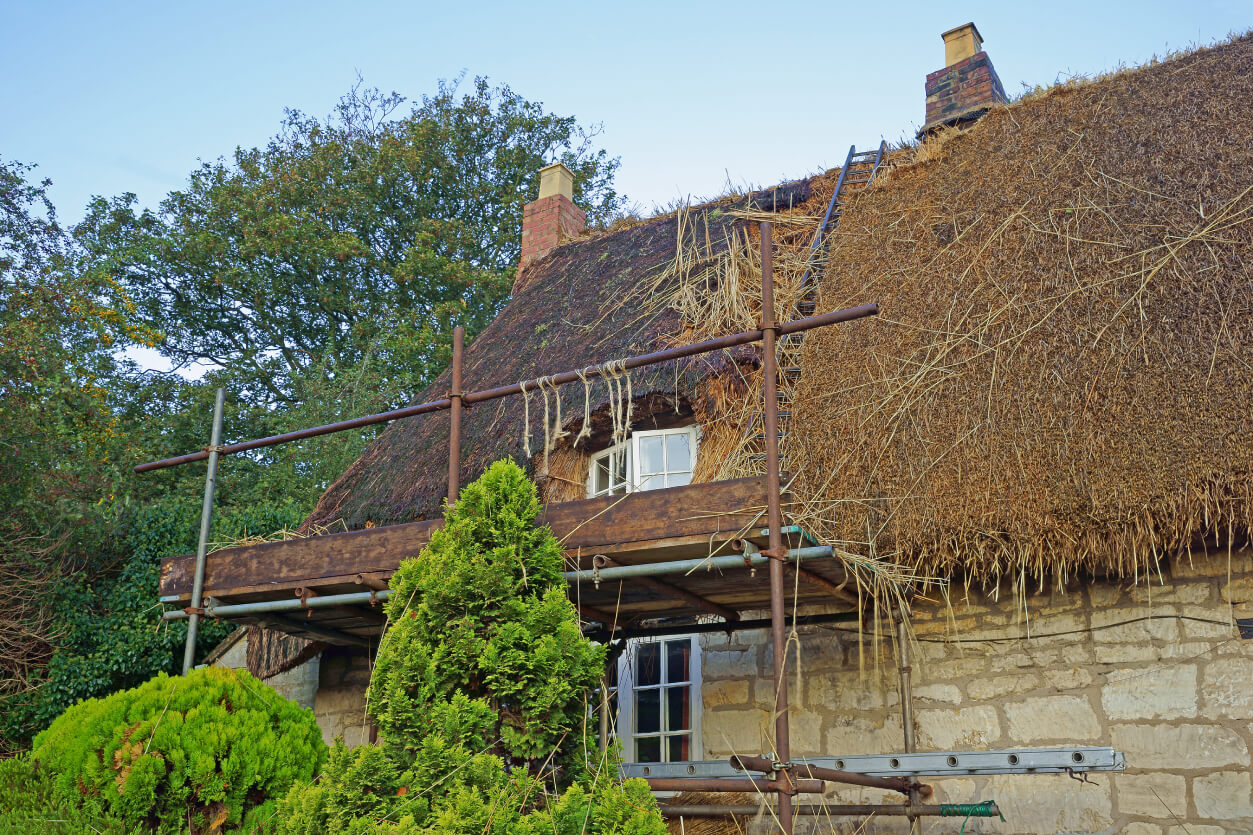 Flat roofs are typically cheaper around £6,000-£10,000. Other specialty roofs like lead or copper can be particularly expensive. Larger, less accessible roofs cost more.
Structural repairs, location, and listing/conservation requirements also impact the overall cost.
Window restoration and window glass upgrade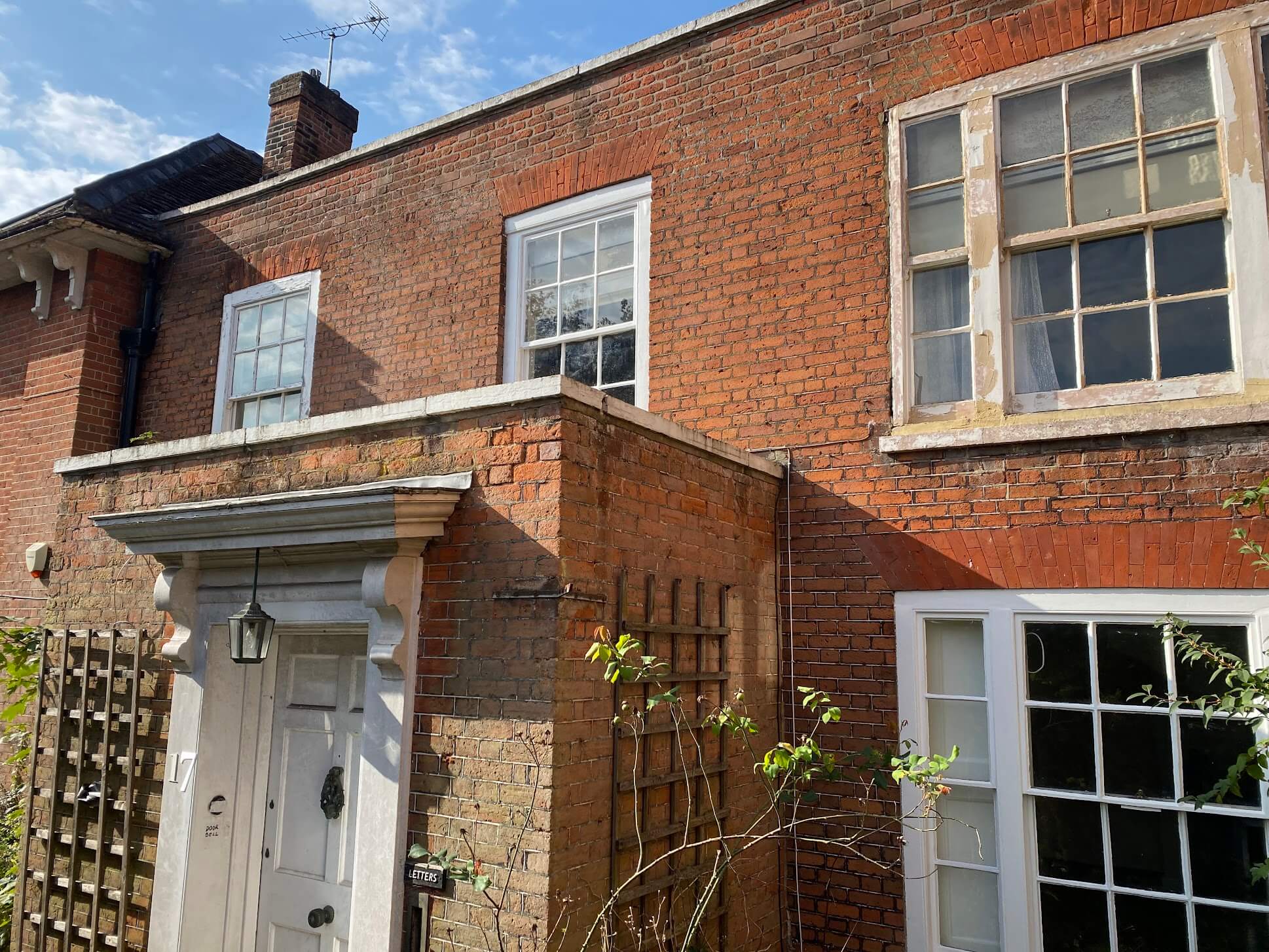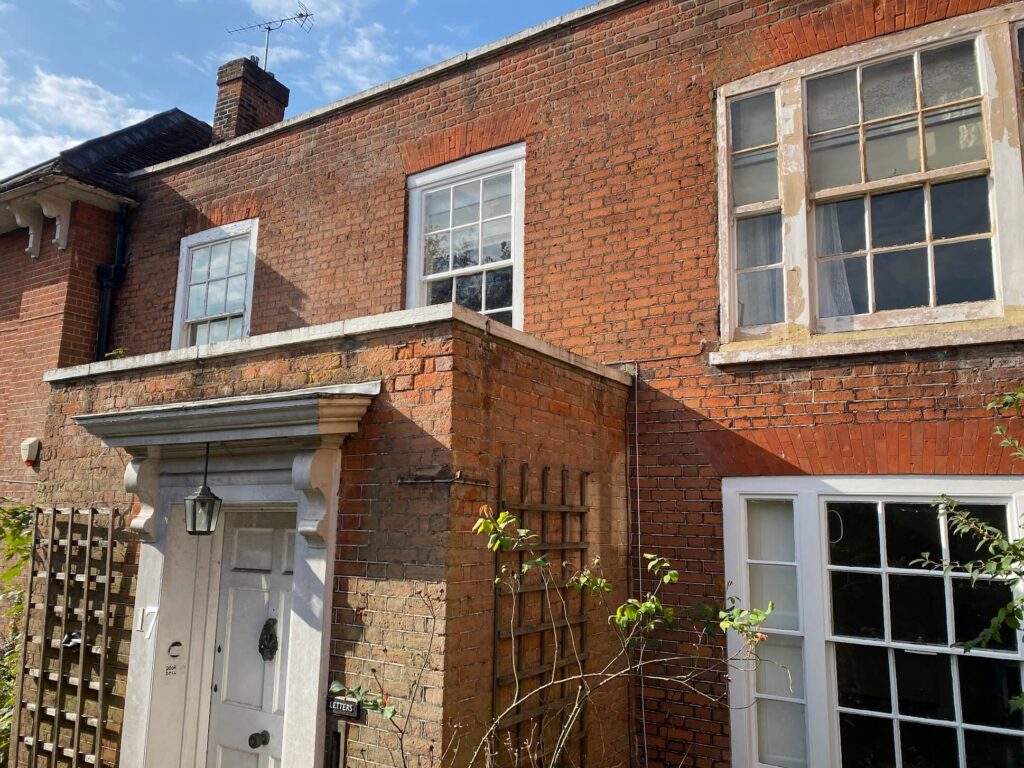 The cost for window restoration generally runs around £700 per window, which includes rot repair, sill replacement if needed, putty repair, and repainting from the exterior side.
Sash window draught-proofing can cost from £300-£400 per window and is currently 0% VAT rated. In recent years, it has also become possible to double-glaze traditional windows with thin-profile vacuum double-glazing units.
This reglazing option is gaining popularity as local councils favour double-glazing retrofits of single-glazed windows over new sash inserts or complete window replacements with like-to-like replicates. Reglazing is a service we offer – you can find our prices here.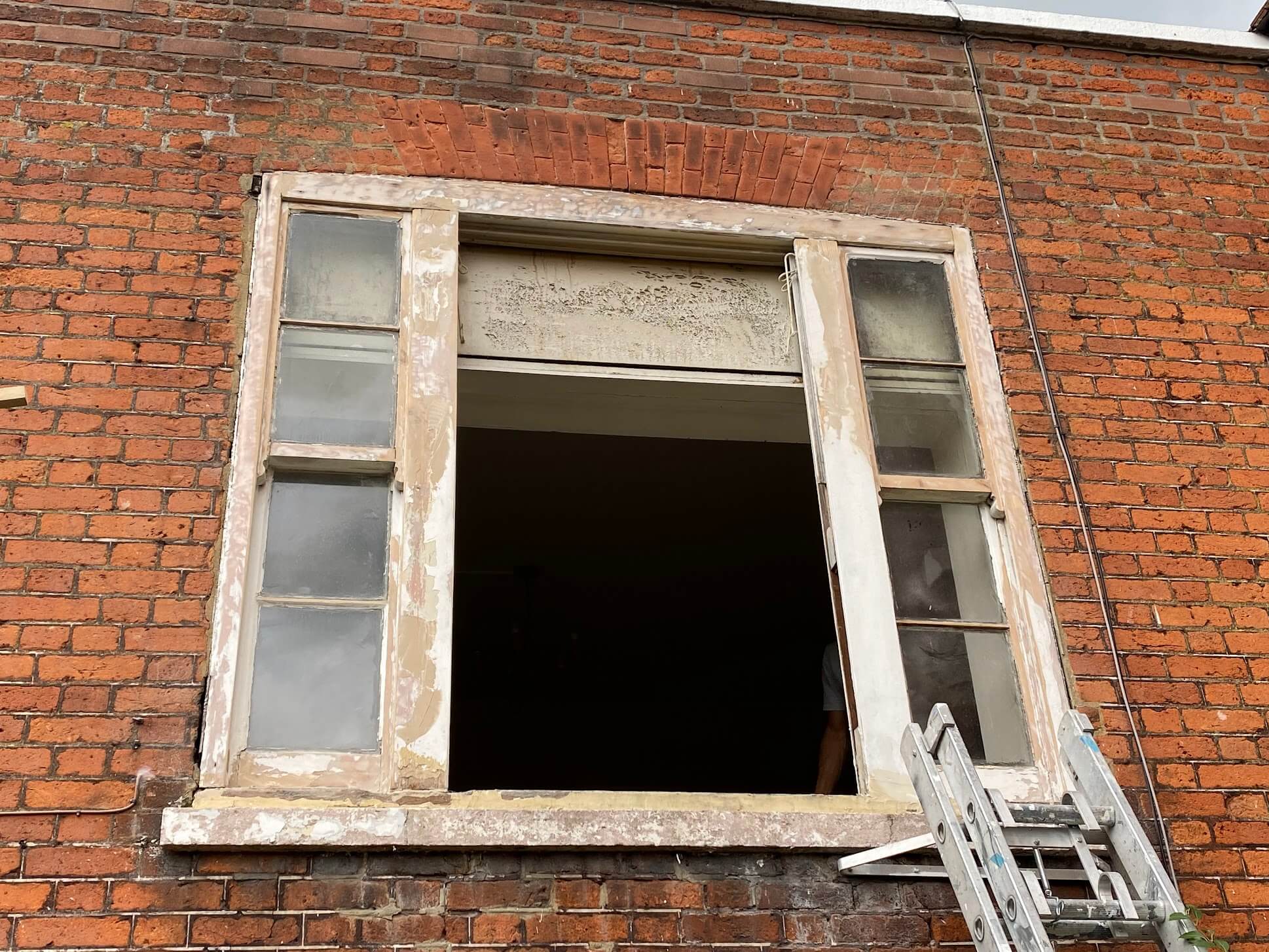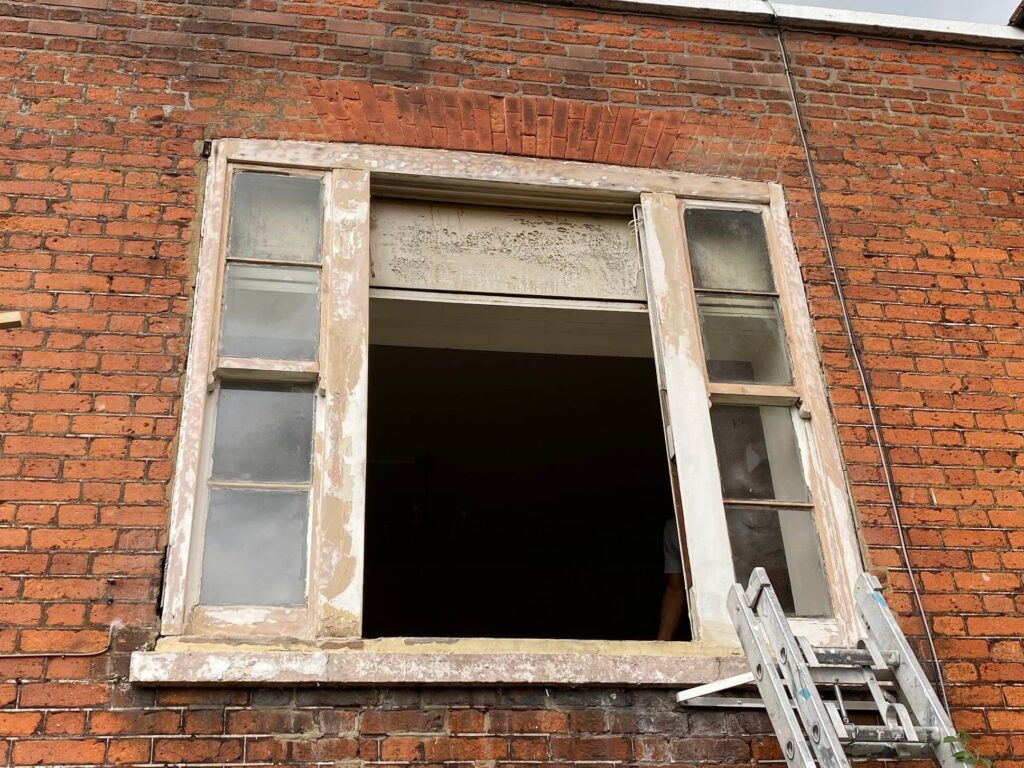 Cost of stained glass repair: Minor cracks or damages may cost £100-£200 per pane.
Medium repairs like replacing pieces or re-leading sections run £200-£500+. Major restorations often cost £1,000-£5,000+, or even over £10,000 for large bespoke designs. Intricate, antique, or custom stained glass requires meticulous work by specialists.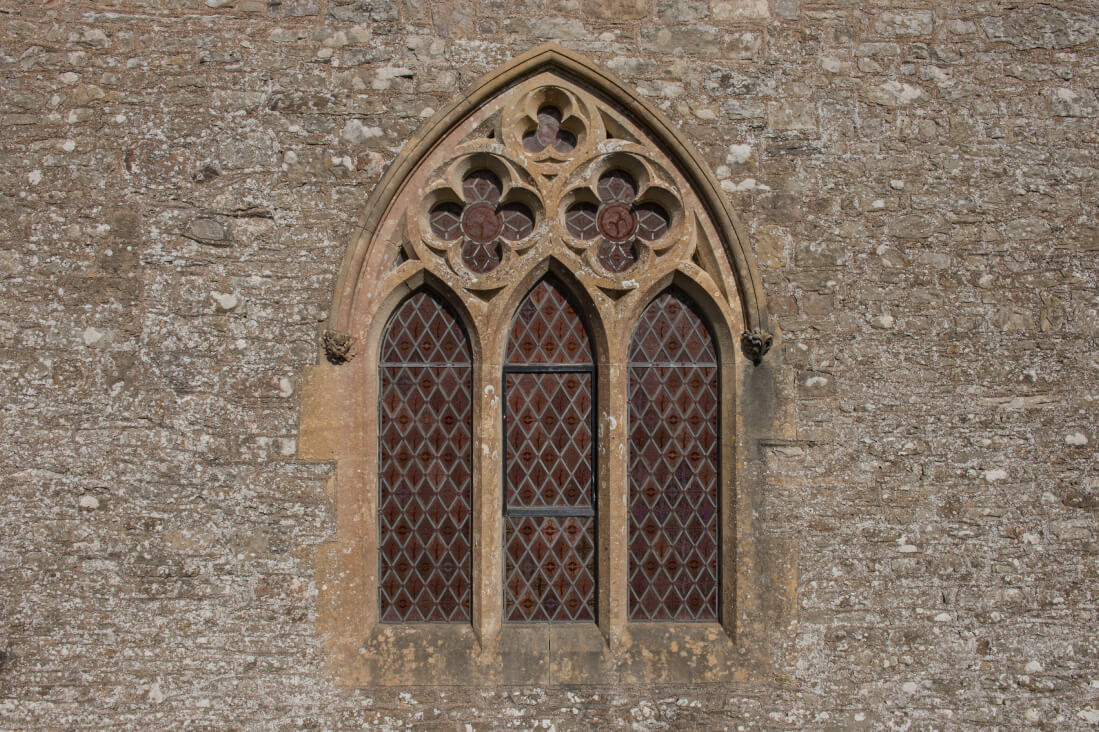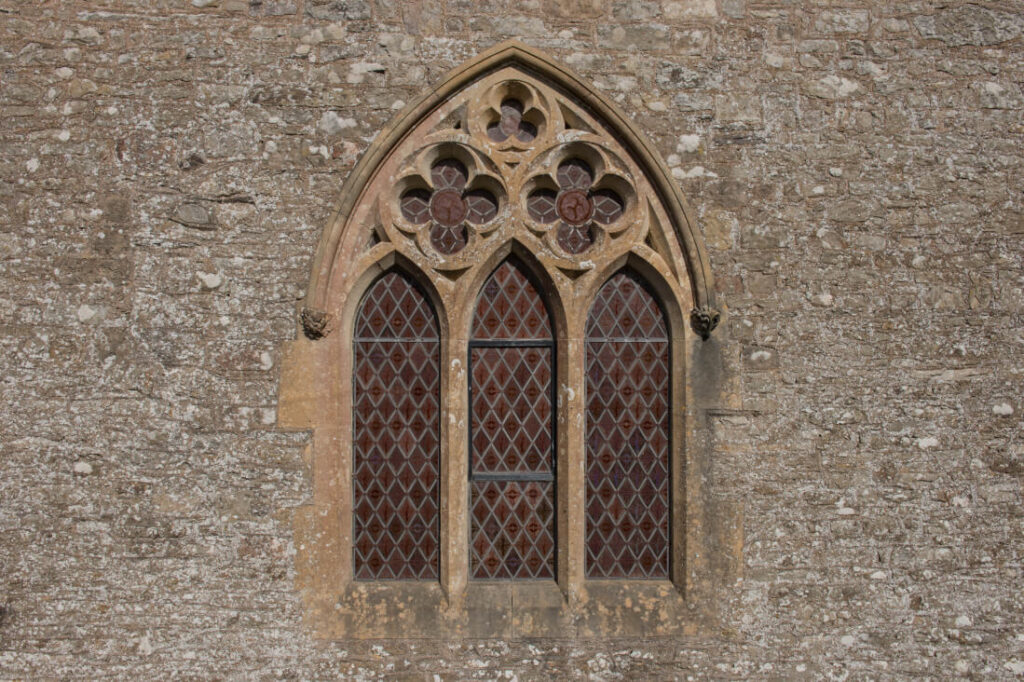 The costs add up quickly for significant repairs on these specialized and often one-of-a-kind features found in historic homes and churches.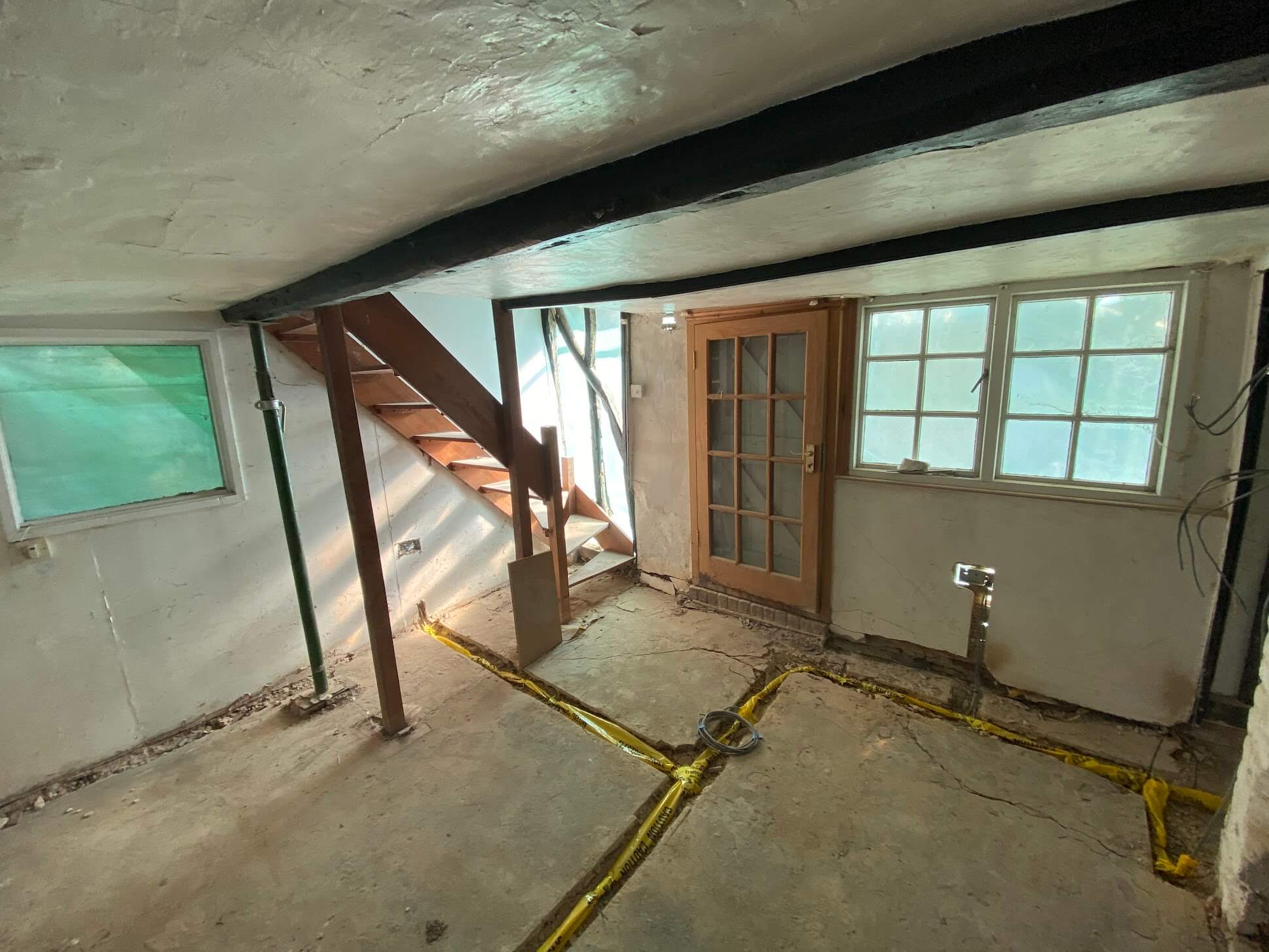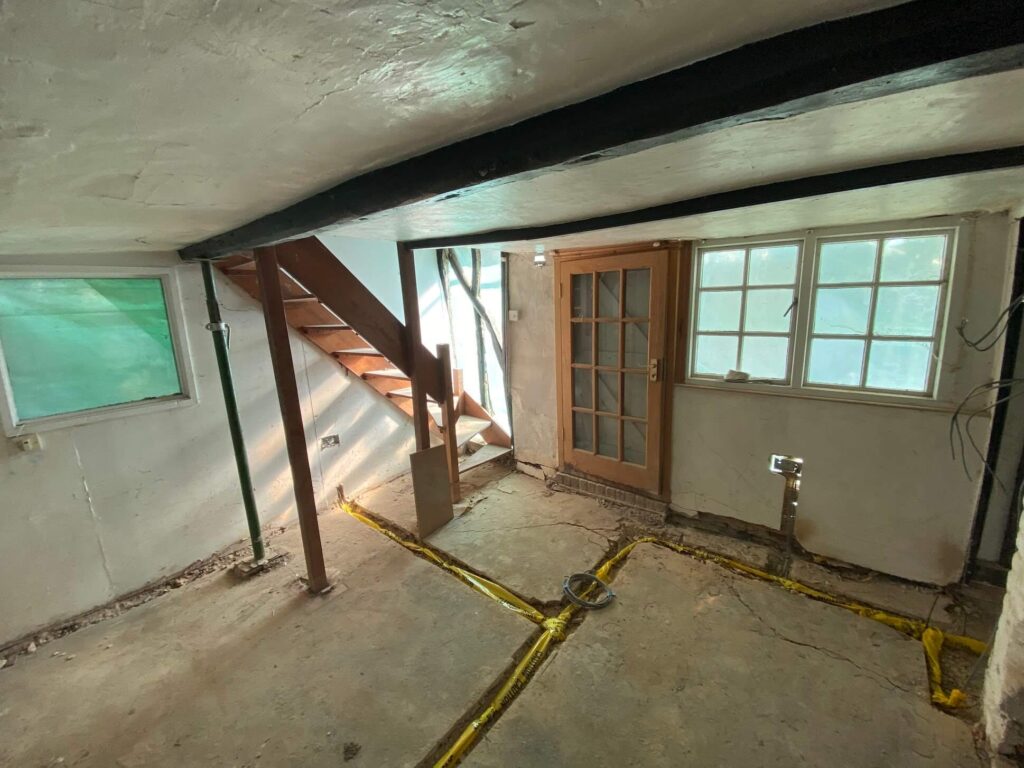 Electrical Repairs/Re-wiring
Smaller homes may cost £3,000-£5,000, while larger or more complex ones could exceed £10,000. Very large or historically significant properties can cost £20,000+. Factors like regulatory compliance, accessibility issues, fixtures, conservation status, existing conditions, and finishing work add to the costs.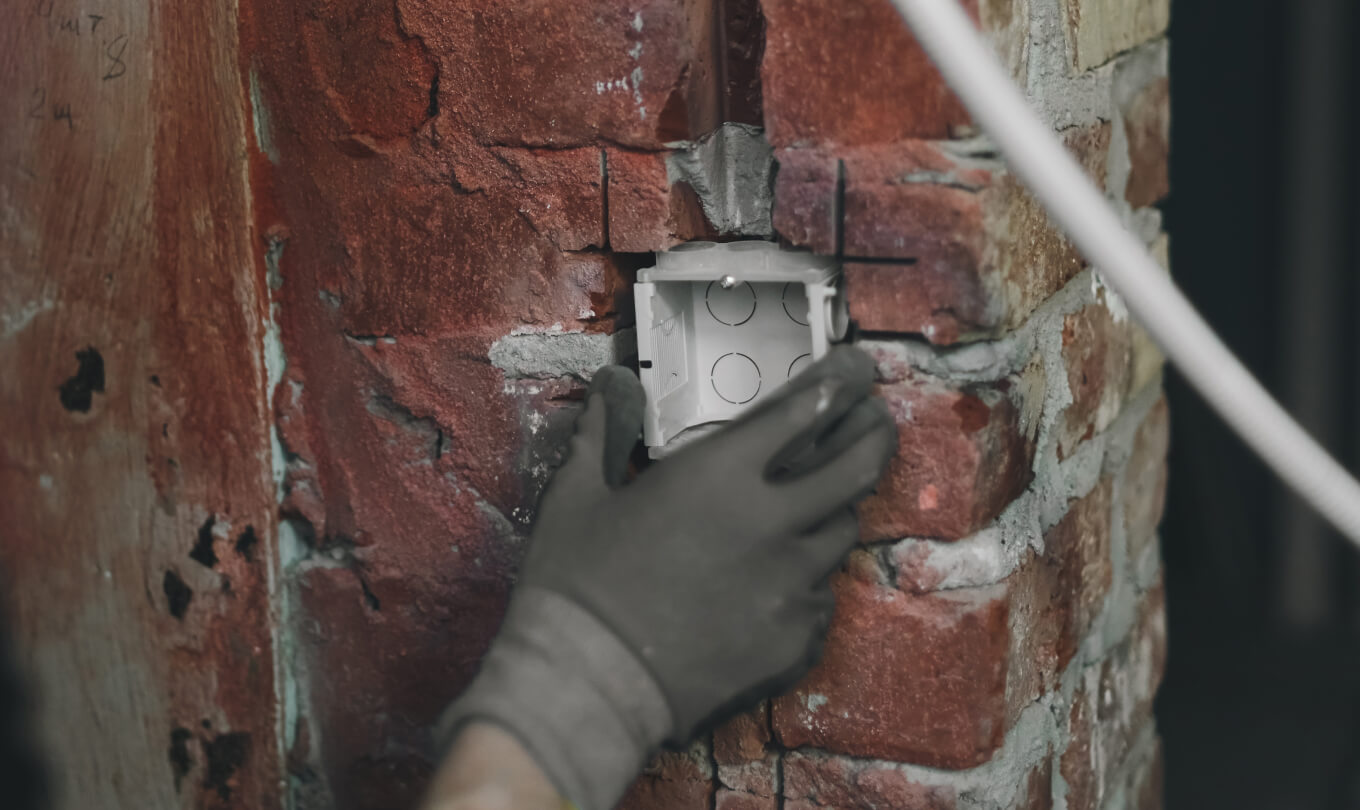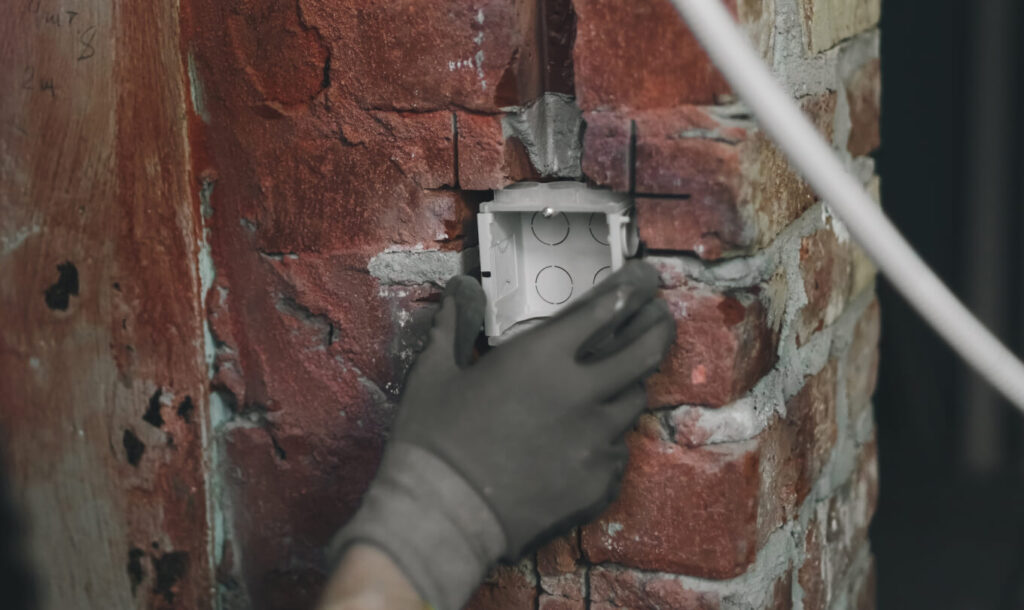 HVAC
Most have radiators and boilers rather than centralized HVAC. Boiler replacement runs £1,500-£5,000+. Radiator installation is £150-£500 per unit.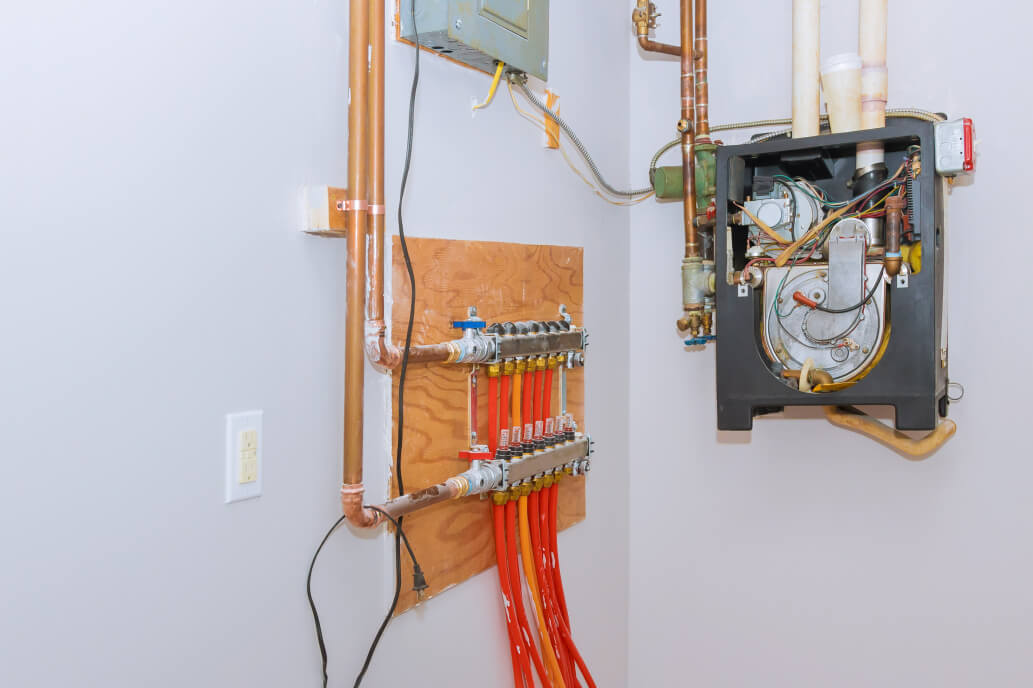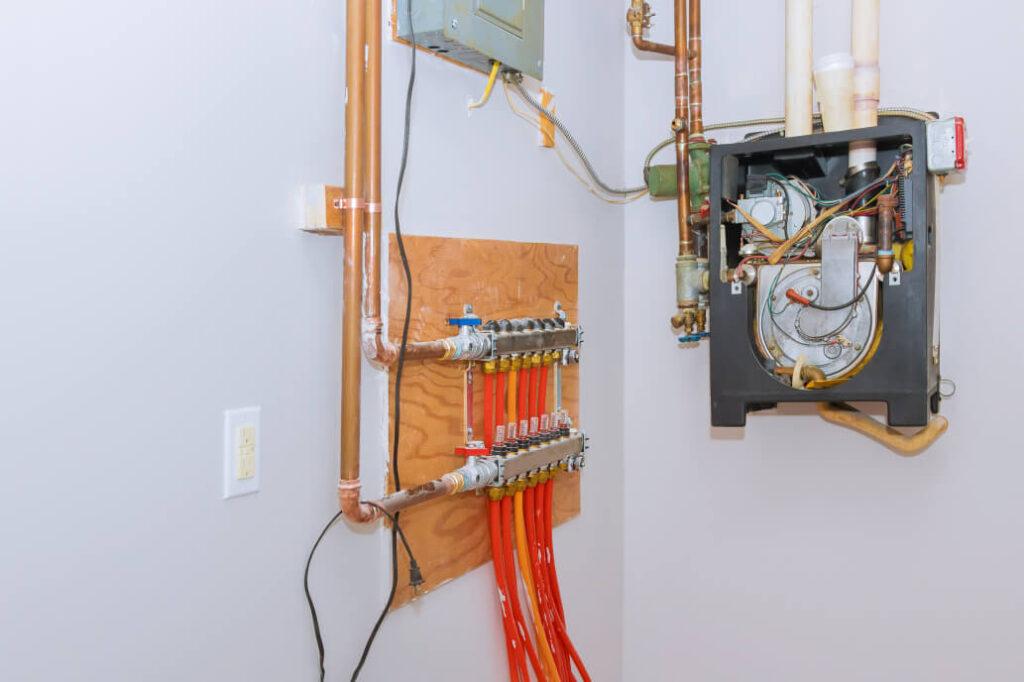 Ducted air systems cost £5,000-£10,000+. Heat pumps range from £4,000 for air source up to £18,000+ for ground source installs. Adding central air conditioning costs £2,500-£6,000+. The complexity and restrictions of period properties make HVAC upgrades expensive.
Exterior property issues – cladding, brickwork, wooden walls, external and internal walls
Fix mould on walls can range from a few hundred pounds for minor problems to thousands for extensive damage. Timber cladding replacement runs around £50-£100 per m2 for timber and £150+ for brick/stone, plus labour and ancillary costs.
Interior plaster repairs cost £100-£400 per room. Structural repairs are far more expensive, potentially thousands of pounds. Decorative finishing adds £100-£500 per room.
Maintaining wooden flooring
Wood floor repair and maintenance costs in UK period homes range from minor to major. Basic sanding, refinishing, and spot repairs run just £15-£100 per area. Moderate fixes like board replacement cost £20-£500 per room.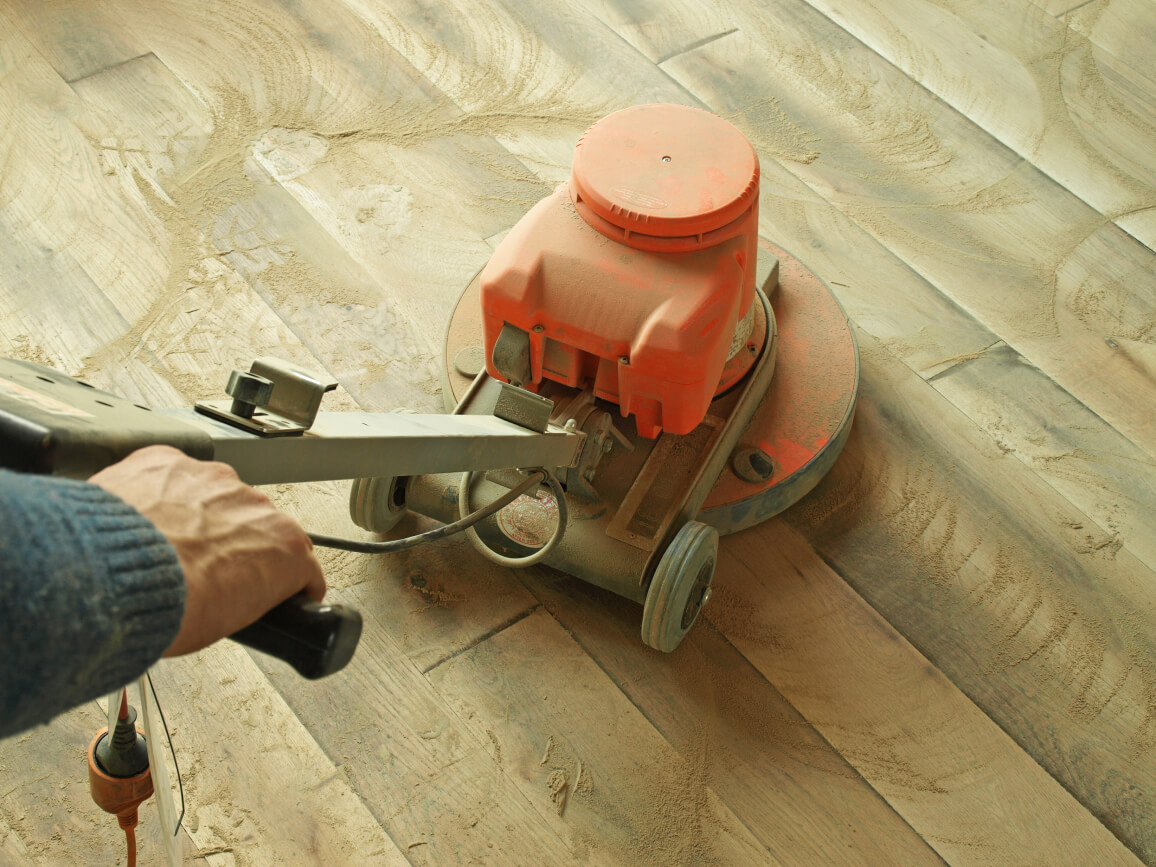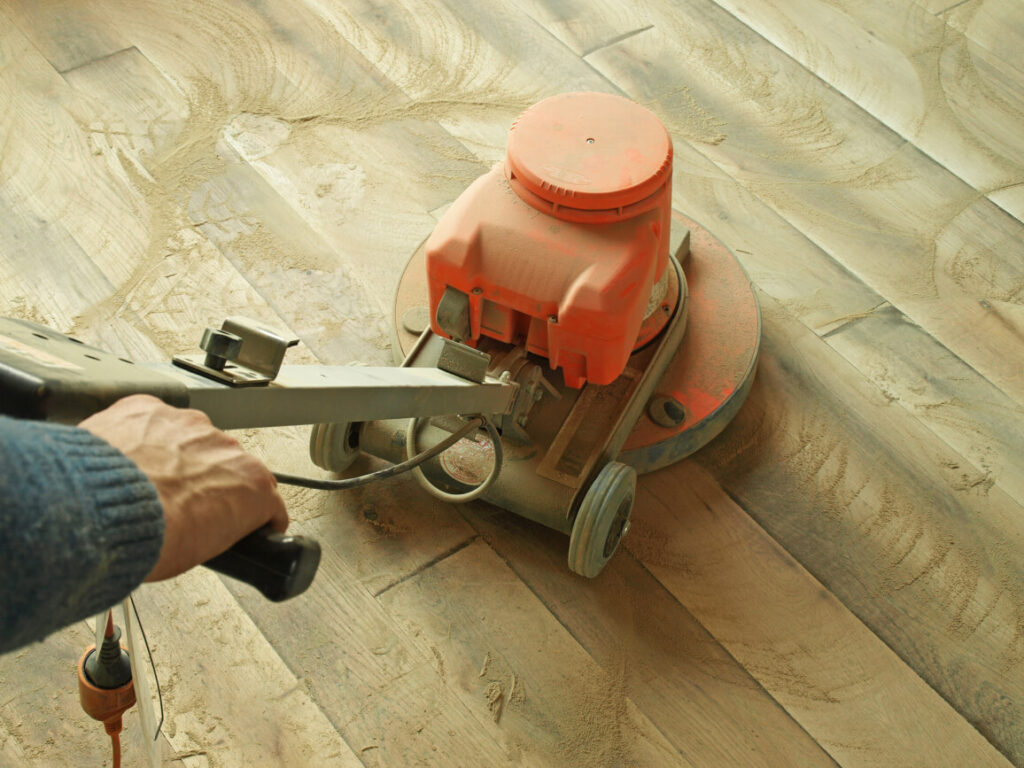 Extensive parquet wood floor restoration is £50-£100+ per m2.
Complete replacement reaches £100-£200 per m2. Special treatments like woodworm or damp proofing add £25-£75 per m2. The floor's condition, wood type, and desired finish impact overall costs.
How to inspect older properties to avoid bad surprises
Inspecting an older property requires a more meticulous eye than a newer build. It's important to uncover any hidden issues that could become major headaches and expenses later on. Here are some tips on how to properly evaluate an older home before purchase:
Hire a professional inspector to conduct a thorough survey. They will check everything from the roof to the foundation for structural problems, water damage, electrical issues, and more. Their expert analysis is invaluable.
Personally examine the property in detail. Look for cracks, stains, or damage yourself, especially near windows, doors, ceilings, and chimneys where leaks often occur. Check the quality of previous repairs.
Ask about the home's history and any past issues. Request records of renovations, repairs, and problems from the current owner.
Assess accessibility. Can wiring and plumbing be reached easily if repairs are needed? Are the spaces cramped or awkward?
Evaluate fixtures and features. Test windows, doors, kitchen appliances, etc. Assess the wear and age of things like the roof, siding, and boiler.
Hire specialists as needed. For example, bring in an electrician, plumber, and roofer for professional opinions if issues seem apparent.
Negotiate repairs or a lower price for any problems uncovered.
Research permits and regulations if renovations are planned.
By combining professional inspections, your own thorough investigation, and assessing the home's history, you can gain peace of mind and avoid unpleasant and costly surprises down the road.
The Value and Appeal of Period Properties
Historical & Cultural Significance
Period properties provide a direct, tangible link to previous eras of habitation. Their fabric bears witness to how societies operated – their customs, class structures, and domestic life. Beyond their physical form, they anchor our sense of cultural heritage and identity. For this, they attract preservation.
Investment Value
Period properties remain a shrewd investment purchase. Their limited availability coupled with timeless appeal sustains demand. As heritage assets, they often appreciate value and fetch higher prices. Sympathetic updates blending modern convenience with period charm enhance monetary worth. Rarity value applies especially to unusual architectural styles.
Purchasing a Period Property
Considerations for Buyers
Prospective buyers should fully research permits, planning constraints, and renovation costs. Seek professional surveys to identify structural issues needing remedy. Be mindful that refurbishing period layouts for modern living requires compromise. Patience is key to negotiating permissions and finding suitable local tradespeople.
Budget generously for ongoing repairs.
Market Trends
Victorian, Edwardian and Georgian properties remain highly popular. Local scarcity and uniqueness influence desirability. Contemporary period-inspired features and flair boost value. Despite challenges, a thriving restoration culture supports the period property market. Passion for heritage ensures these irreplaceable pieces of history should endure for generations.
Final Thoughts
Maintenance for period property can be expensive and stressful. However, the end result makes it worth the effort.
By having an adequate budget and hiring professionals to properly care for your historic home, you can have a more enjoyable experience as a period property owner.