Traditional box sash window draught-proofing
Sash windows, prominent in Georgian and Victorian-era properties, are undoubtedly elegant. However, they have specific technical shortcomings.
This has led many period property owners to seek draught-proofing solutions for their sash windows, and for good reason.
Original timber sash windows are still primarily single-glazed and do not have any weather strips, draught excluders or rubber seals.
They can allow a significant amount of heat to escape while letting cold air from outside enter. Drafty windows may also rattle in windy conditions and when combined with other factors, can lead to condensation problems.
The three key benefits of draught-proofing are:
Draught-proofing and weatherstripping help control ventilation by sealing gaps in the window frame and between moving parts.
As gaps are sealed, wind gusts don't cause rattling since the sashes bounce quietly against soft weatherstrips instead of wooden frames.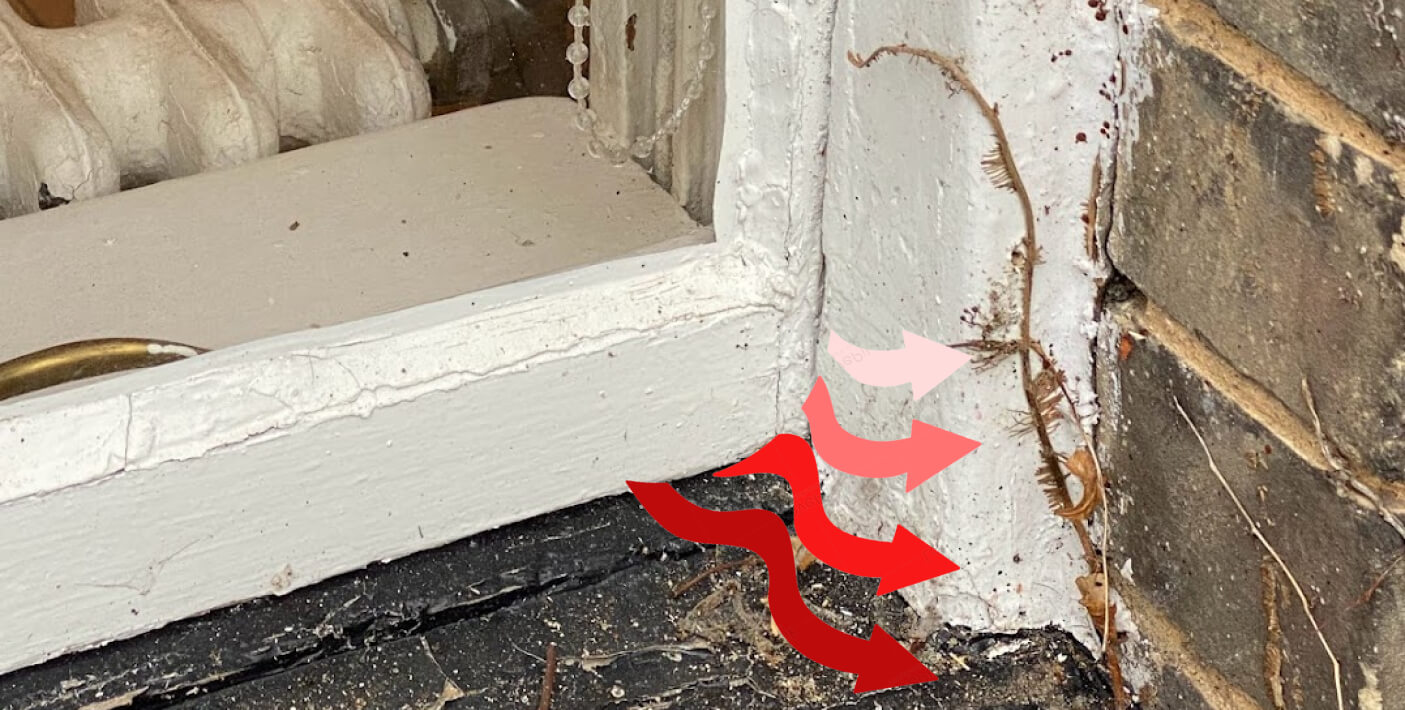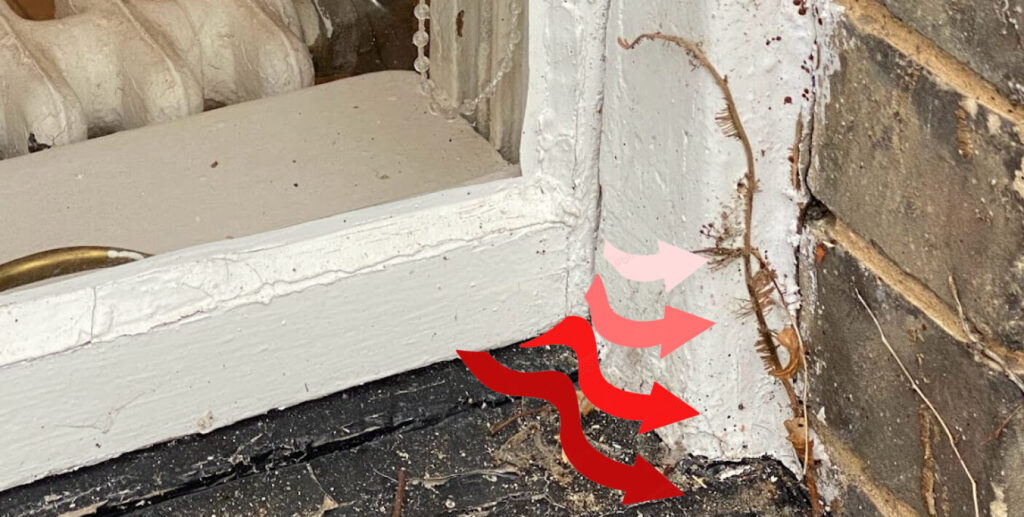 Original sash windows frequently exhibit gaps between the moving upper and lower sashes and the frame, which can result in a draughty period property.
Now, let's explore sash window draft-proofing and discover how this particular service, in conjunction with restoration and double glazing retrofitting, can enhance the efficiency of your original wooden windows and ultimately lower your heating expenses.
4 advantages of sash window draft-proofing:
Eliminate cold drafts: You can prevent cold air from entering your home by draft-proofing your sash windows.
Minimize window rattling: Draft-proofing can help reduce the rattling of your windows during windy conditions, creating a quieter environment.
Smooth sash movement: Ensuring your sash windows are draft-proofed allows for smoother movement of the sashes, making them easier to open and close.
Potential savings on heating bills: While draft-proofing alone can offer some savings on your heating expenses, you can experience even greater savings when it is combined with retrofitting single glazing.
How does it work?
Once the sashes are removed from the frame, grooves are carefully cut into the appropriate areas. Following this, a draft-proof brush pile carrier is installed, and a new parting bead is installed. The staff bead is then replaced, and draft-proof strips are added to the top and bottom rails and the meeting rail.
These adjustments and draft excluders are discreet and concealed from view (unless one of the sashes is open), ensuring that they do not detract from the timeless appearance of traditional sash windows.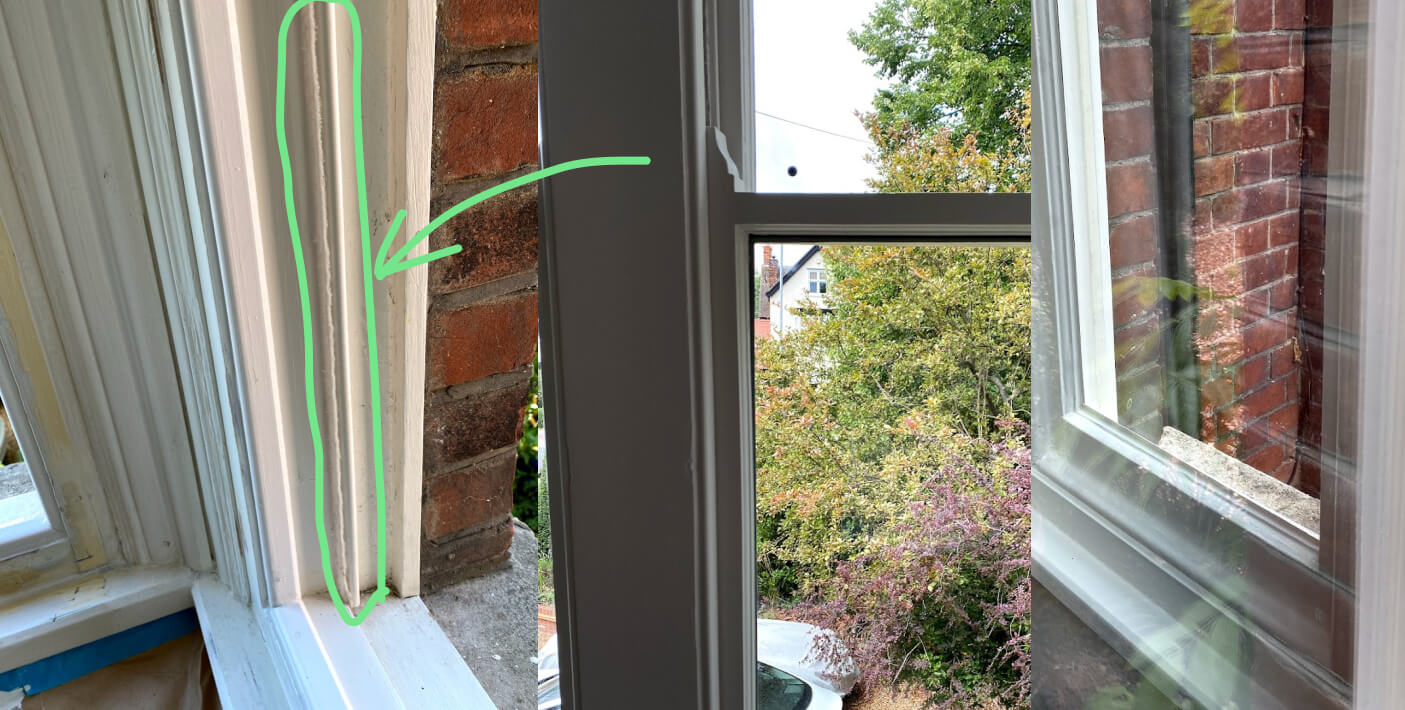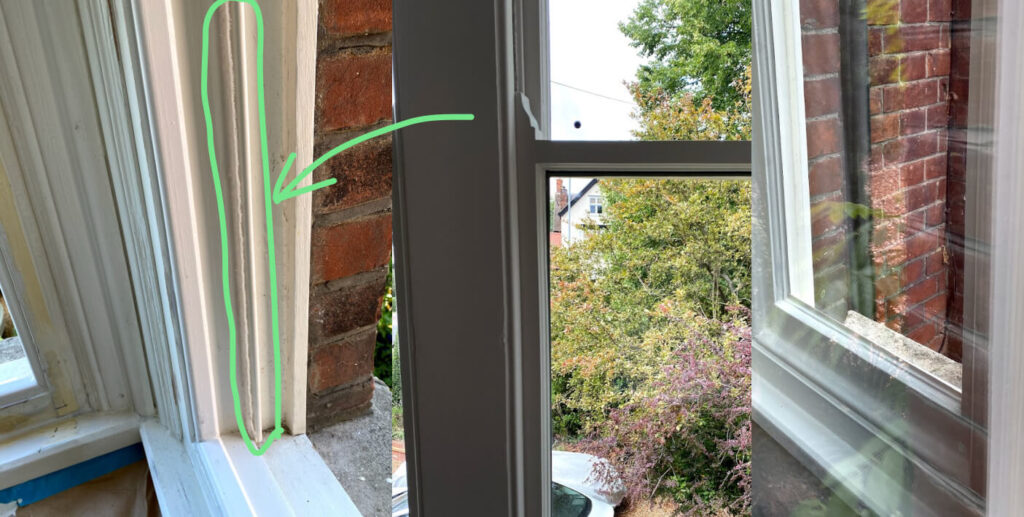 Sash window draught proofing process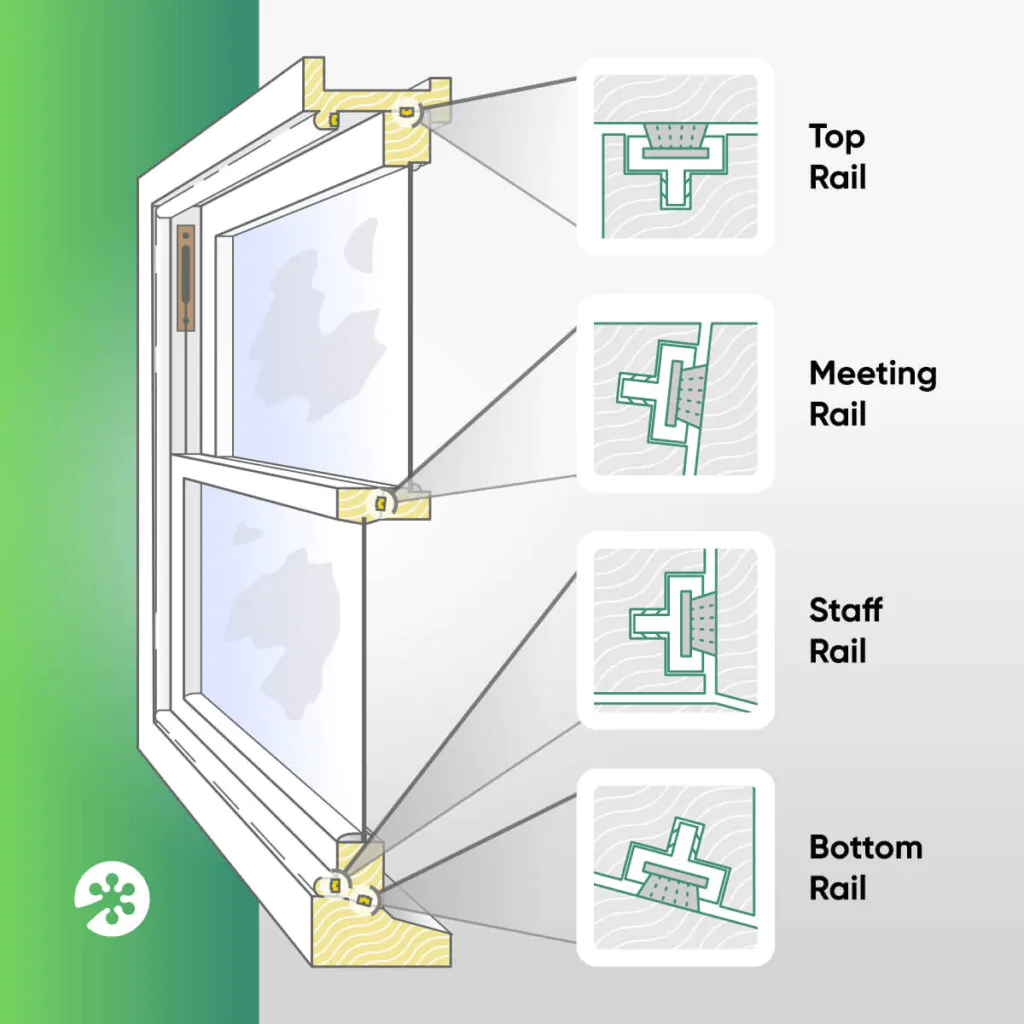 Window draught-proofing system
Remove the old staff bead and parting bead.
Take out the upper and lower sashes from the frame, along with the sash cords.
Create grooves on the sashes to accommodate draft excludes.
Install the draft excluder seals.
Install new staff and parting beads that come with preinstalled weather strips.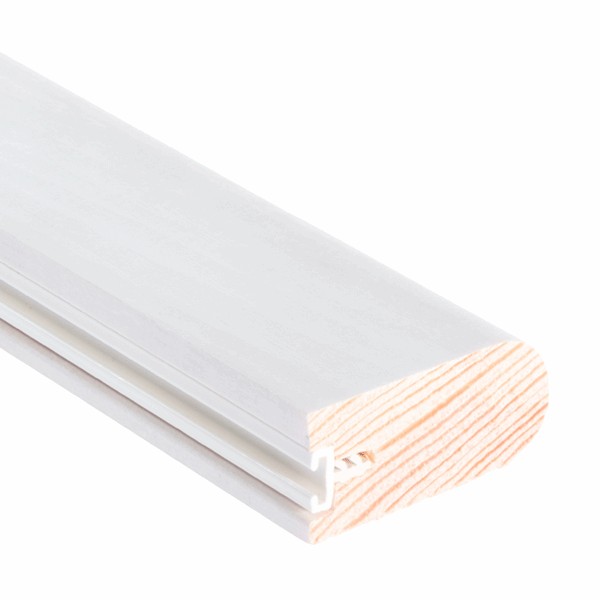 Timber staff bead with PVC carrier for Weatherstrip.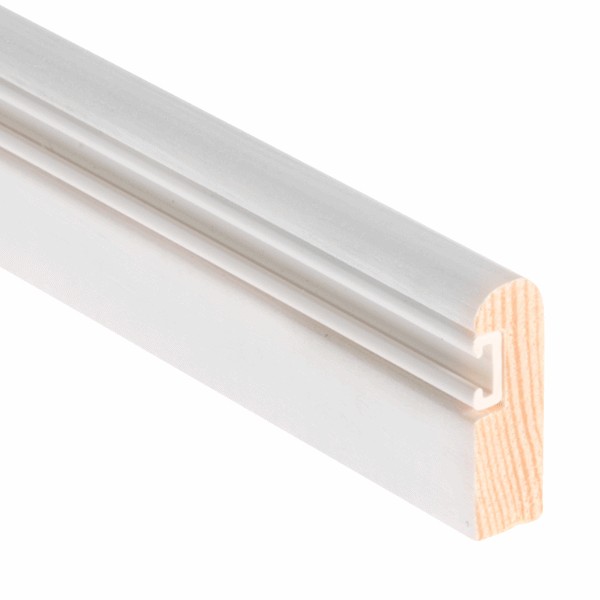 Timber parting bead with PVC carrier for Weatherstrip.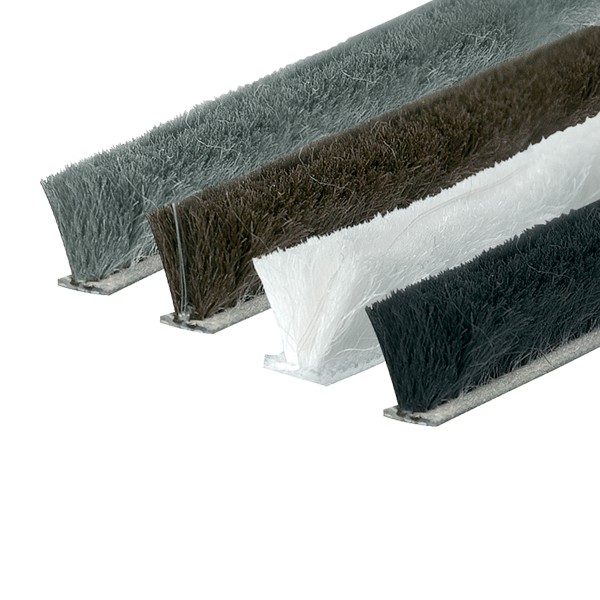 Weatherstrips inserts
Casement windows draught-proofing
You may wonder if original casement windows can also be draught-proofed, and the answer is yes. The draught-proofing process is slightly different from sash window draught-proofing, but the same tools and similar draught seals are used.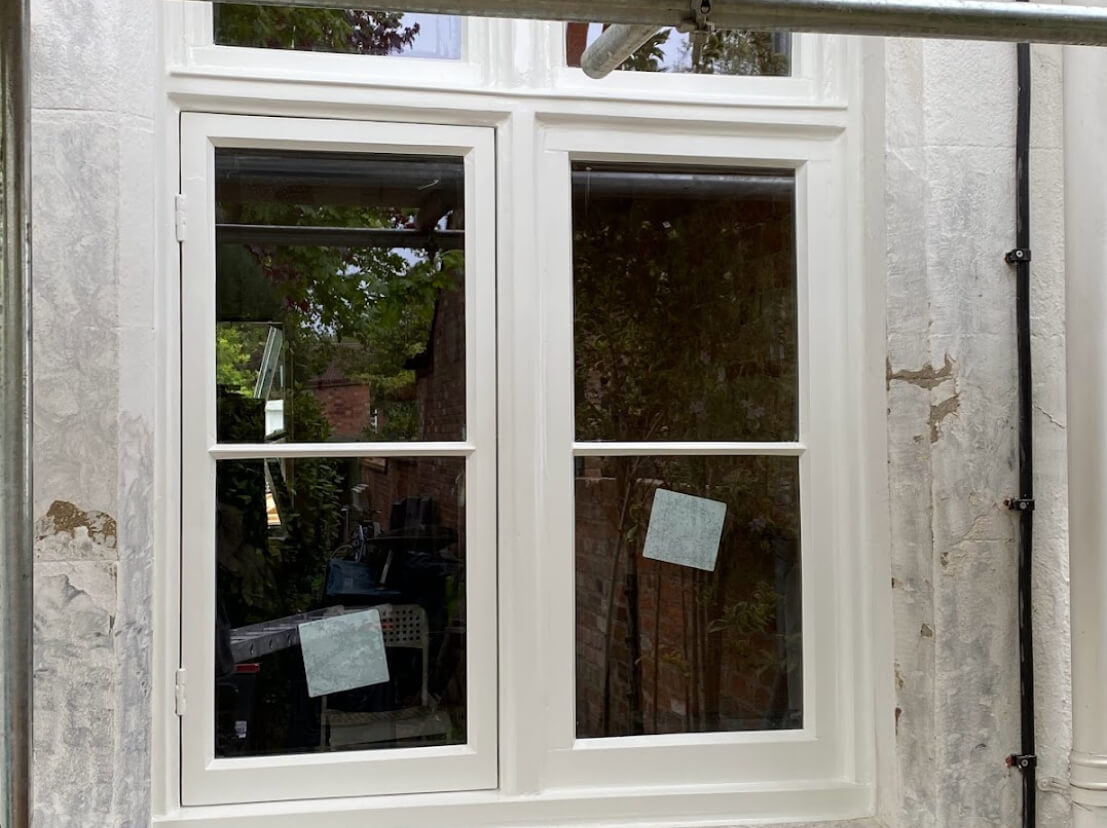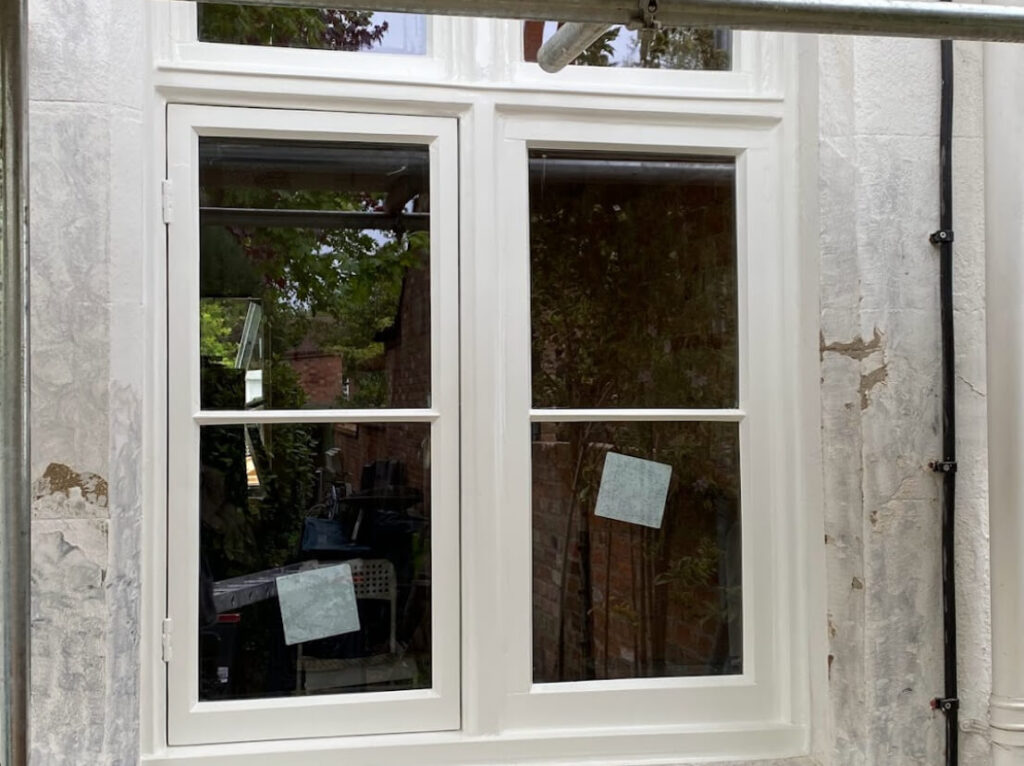 The casement window features a simpler design with fewer components, making it more straightforward to remove casement sashes from the window frame. Due to this simplicity, it is easier to install draft seals into the casement frame, ensuring a more efficient process.
Why is it not enough to draught-proof windows?
Sash window draught proofing will stop cold draughts, but if you want to save money on energy bills, reduce the external noise, and make your home warm, you should consider sash window double glazing retrofitting.
A thermal image reveals a draft-proofed, single-glazed sash window on the ground floor and a double-glazed, draft-proofed sash window on the first floor. As demonstrated by the picture, the thermal efficiency of the window with draft seals and double glazing units is significantly higher than its counterpart.
Draft-proofing alone does not make single-glazed windows substantially more efficient in energy conservation.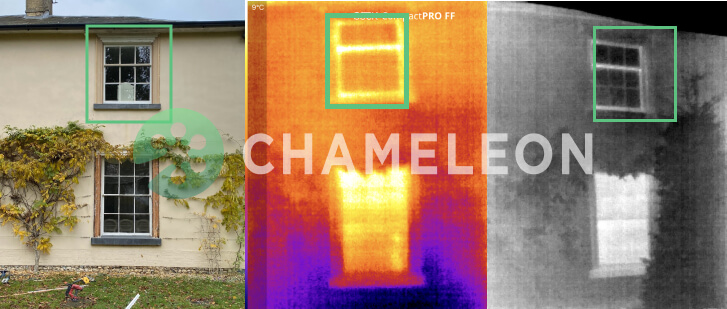 This photo is from our double-glazing thermal camera testing.
By changing single glazing to slim-profile vacuum double-glazed units, your original sash windows will move up on the energy rating scale to highly efficient windows.
Turn old sash window to super window
Sash window draught-proofing + double glazing retrofit = substantial energy savings
Slim-profile vacuum double glazing with a U-Value of 0.7 w replaces single glazing with a U-Value of 5- 5.8 W making period sash windows more efficient than modern wooden sash windows with standard double glazing units (filled with inert gases). Here you can read about how those two double glazings differ.
So the conclusion is that draught-proofing is essential, but windows primarily consist of glass, and high-efficient glazing makes all the difference when it comes to energy efficiency and condensation issues.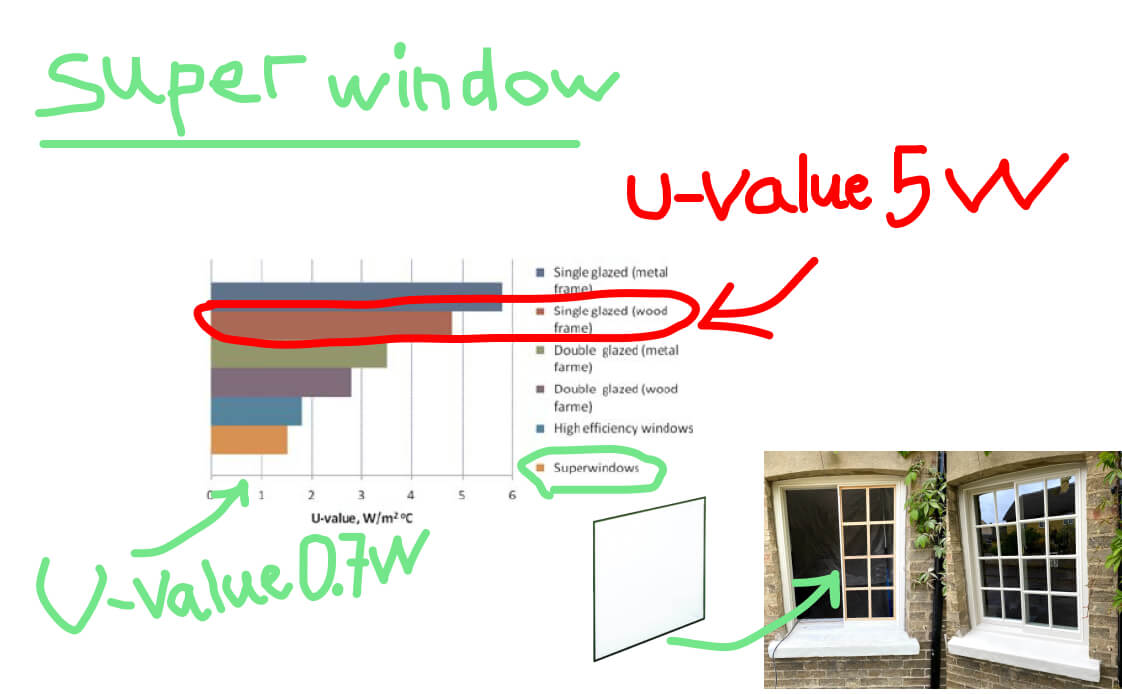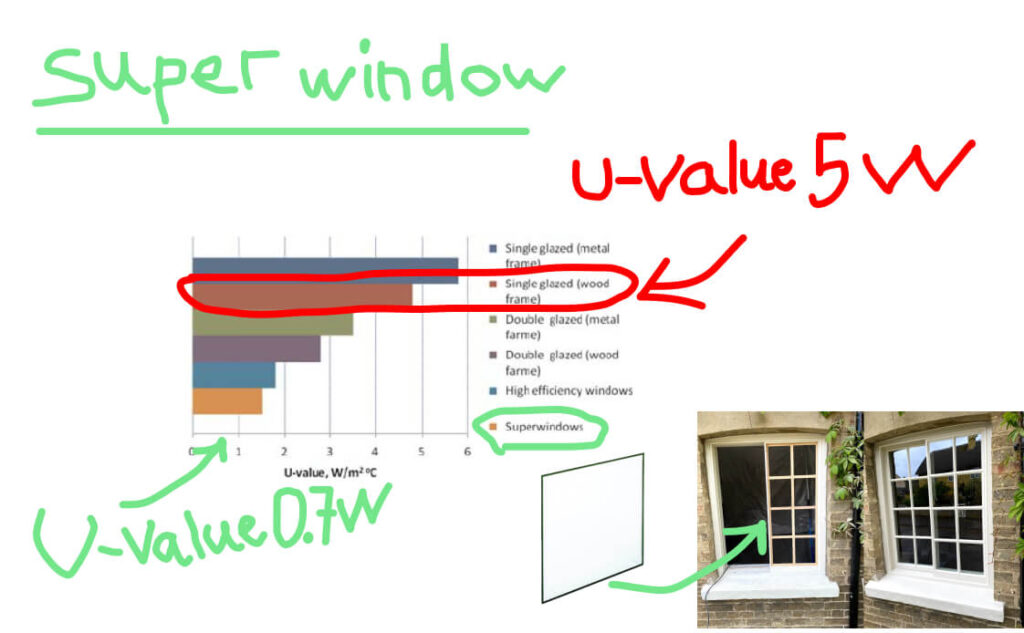 Reference: Novel window technologies and the Code for Sustainable Homes in the UK – Scientific Figure on ResearchGate. Available from: https://www.researchgate.net/figure/U-value-for-single-double-set-in-metal-or-timber-frame-10_fig7_245506563 [accessed 19 May, 2022]
Sash window draught-proofing cost
The cost of draught-proofing both sashes ranges from £280 to £360, depending on the size and accessibility of the window.
We usually carry out draught-proofing alongside window frame restoration since the original frame is frequently either decayed or requires maintenance and care.
Please refer to our pricing page for costs related to sash window refurbishment and double glazing.
Sash windows draught-proofing in Grade 2 listed properties
Draught-proofing sash windows in Grade 2 listed properties is essential for enhancing energy efficiency and comfort.
Fortunately, homeowners will be pleased to know that they do not require planning permission to draught-proof the original windows in a Grade 2 listed property. This simplifies the process and encourages preservation while ensuring modern comforts.
Draught-proofing and double glazing projects