Traditional box sash window draught-proofing
More homeowners have started looking for sash window draught-proofing, and there is a good reason for that.
Sash windows are one of the finest features of period properties from the Georgian and Victorian eras, but they come with a few technical disadvantages.
Original timber sash windows are still primarily single glazed and do not have any weather strips, draught excluders or rubber seals. They can let lots of heat out and the cold air from outside in. Draughty windows also rattle when it is windy and, combined with other factors, can cause condensation issues.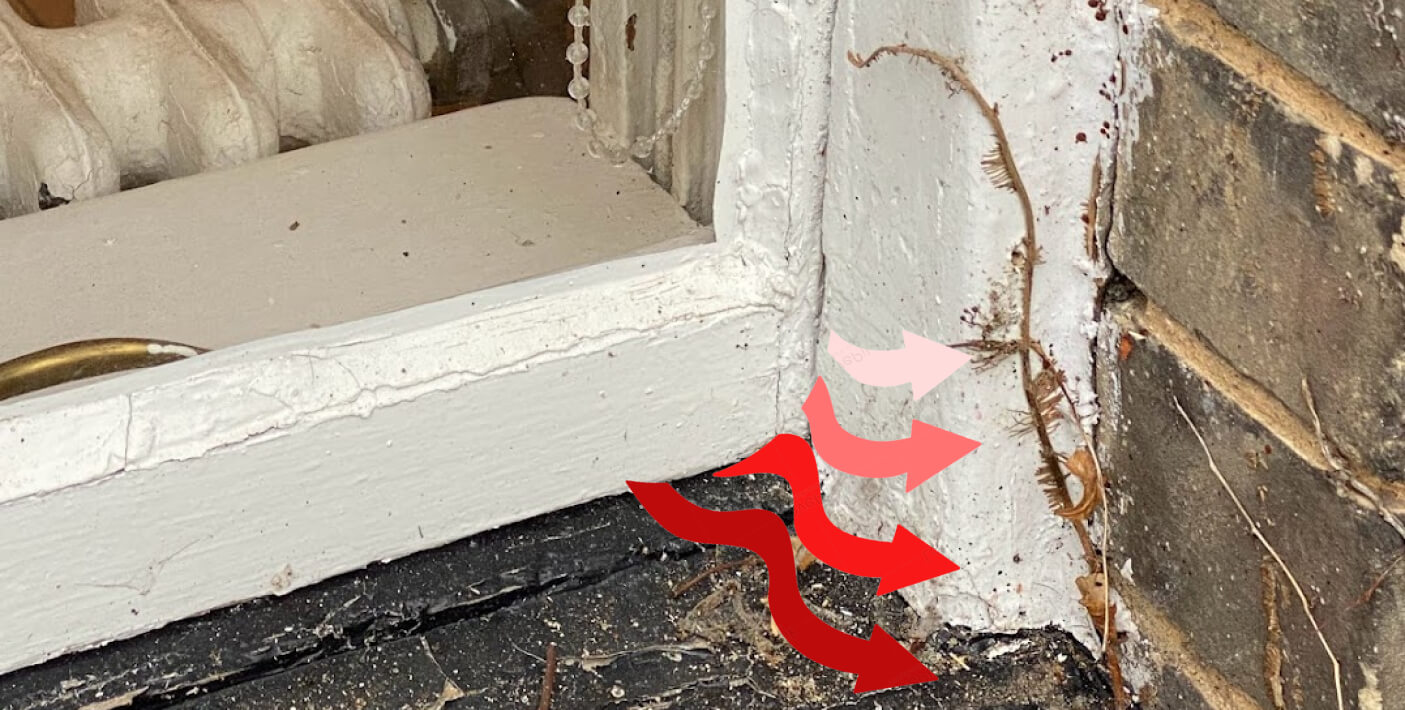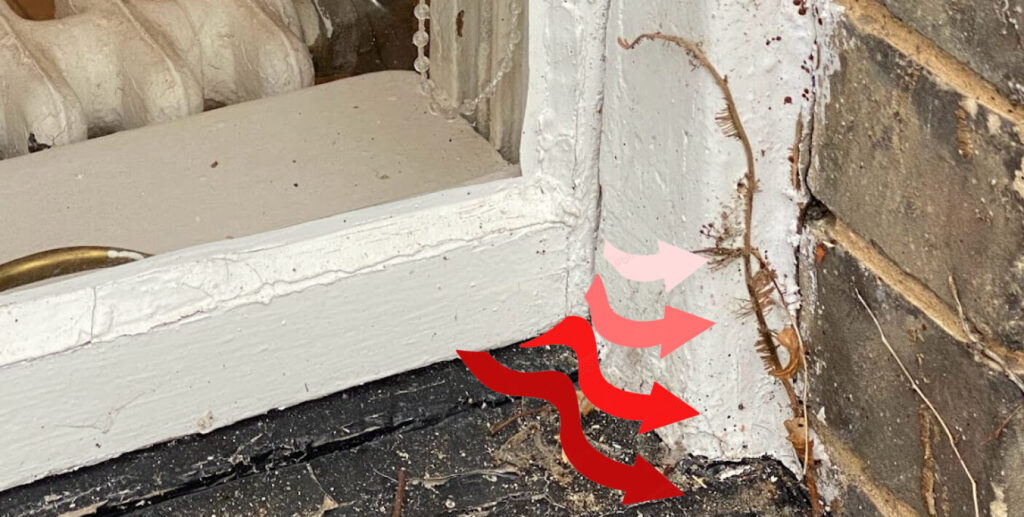 Original sash windows often have gaps between the moving upper and lower sashes and the frame, making the period property draughty.
Let's look at sash window draught-proofing and how this sash window service, together with restoration and double glazing retrofitting, can improve the efficiency of your original wooden windows and reduce heating costs.
4 Benefits of sash window draught-proofing
Stop cold draughts.
Reduce window-rattling.
Sashes will move smoothly.
A bit of saving on your heating bills unless single glazing is also retrofitted.
How does it work?
After the sashes are removed from the frame, grooves are cut. Next, a draught proof brush pile carrier is installed, followed by a new parting bead. The staff bead is replaced, and a draught proof strip is installed to the top and bottom rail and the meeting rail.
The adjustments and draught excluder are discrete and hidden from view (unless one of the sashes is open) and will not detract from the classic appearance of traditional sash windows.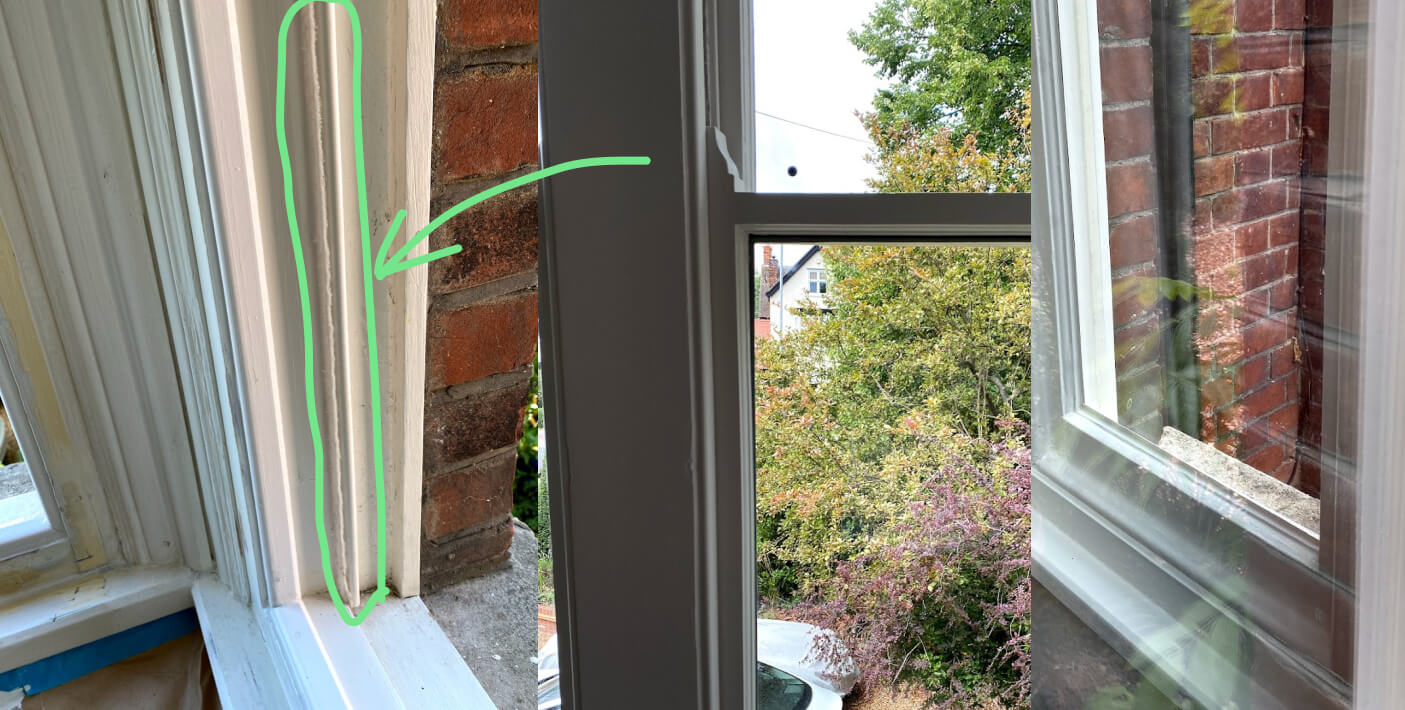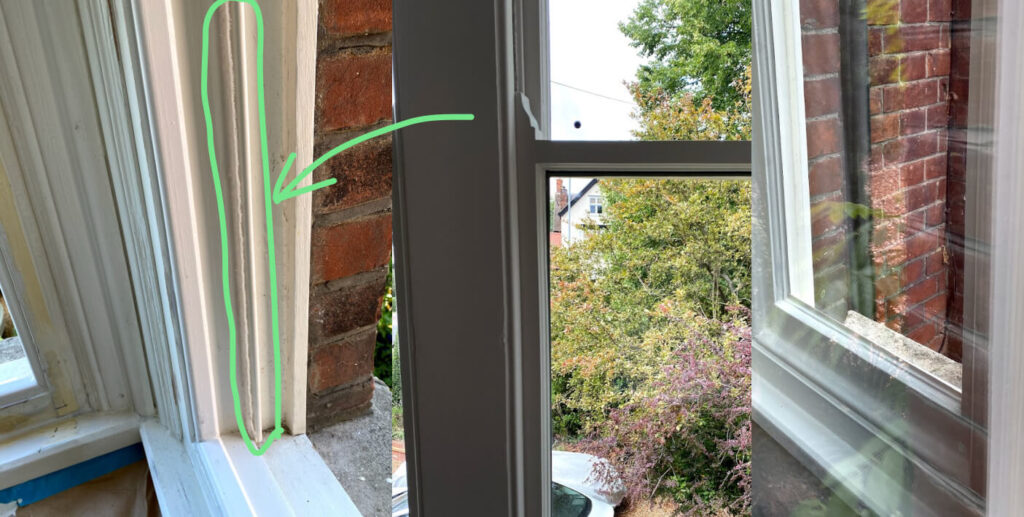 Sash window draught proofing process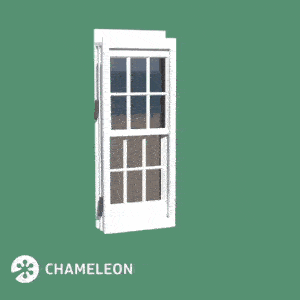 Window draught-proofing system
Remove the old staff bead and parting bead.
Get the upper and lower sash out from the frame and sash cords.
Make grooves on sashes for draught excluders.
Install draught excluder seals.
Instal new staff and parting beads installed with preinstalled weather strips.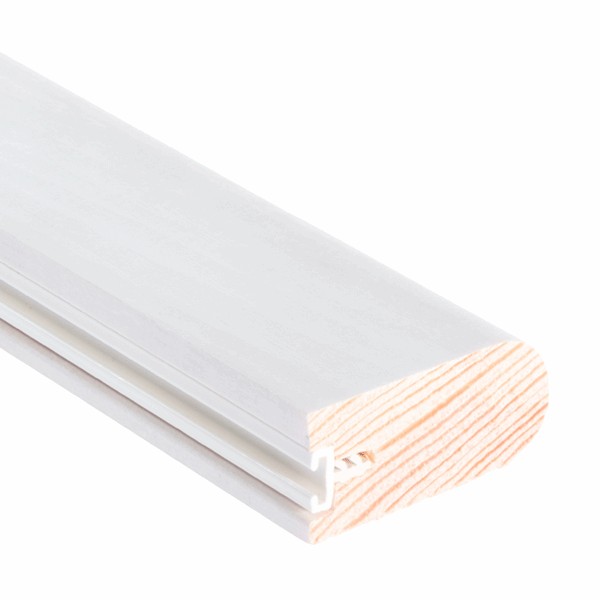 Timber staff bead with PVC carrier for Weatherstrip.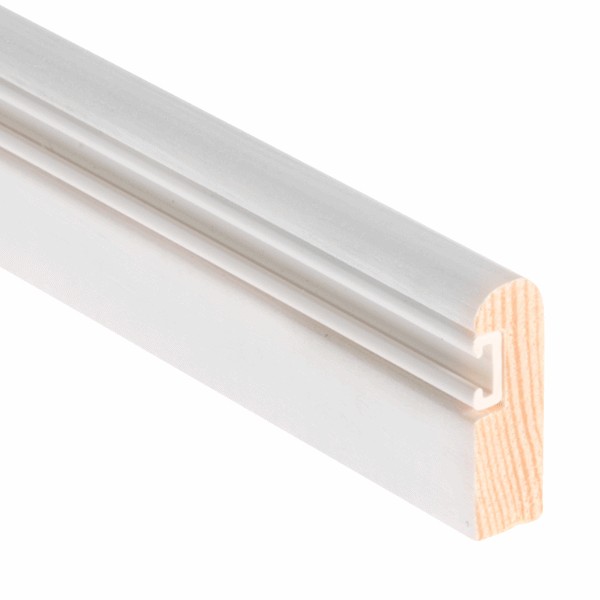 Timber parting bead with PVC carrier for Weatherstrip.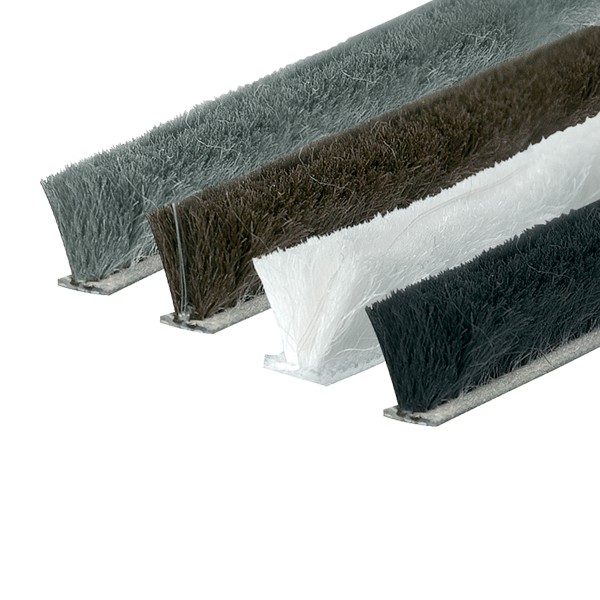 Weatherstrips inserts
Casement windows draught-proofing
You may wonder if original casement windows can also be draught-proofed, and the answer is yes. The draught-proofing process is slightly different from sash window draught-proofing, but the same tools and similar draught seals are used.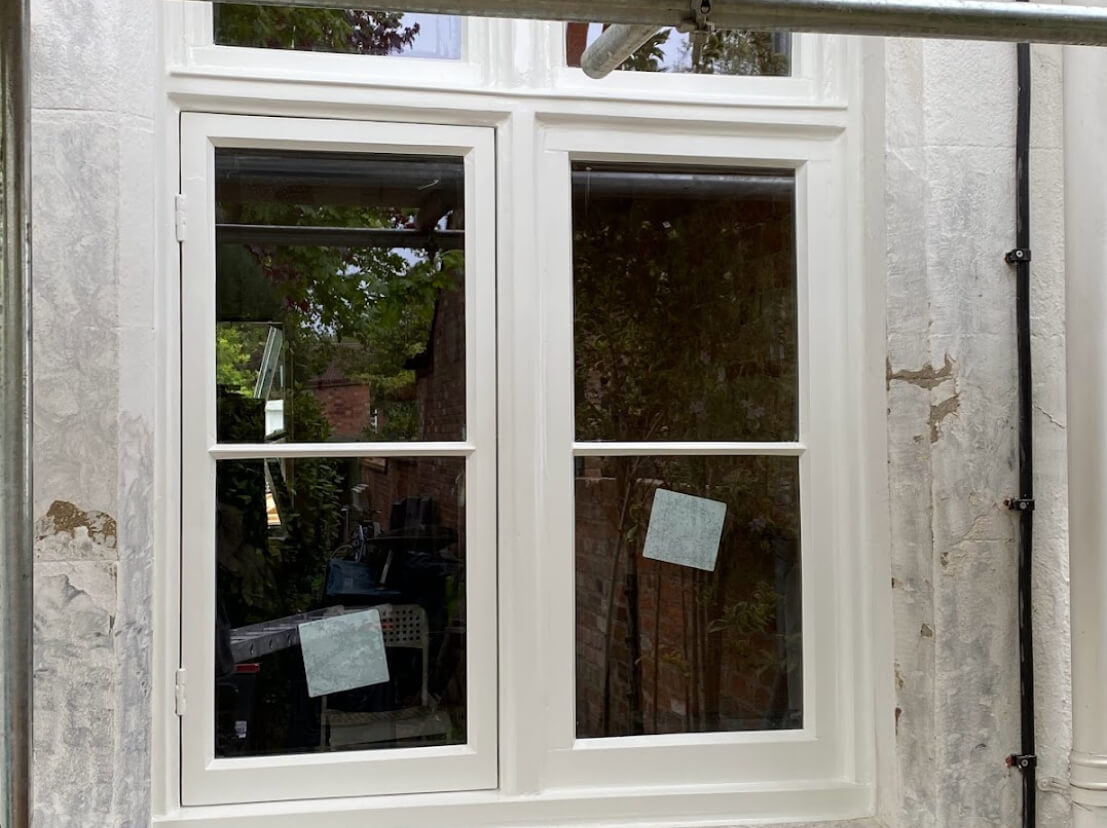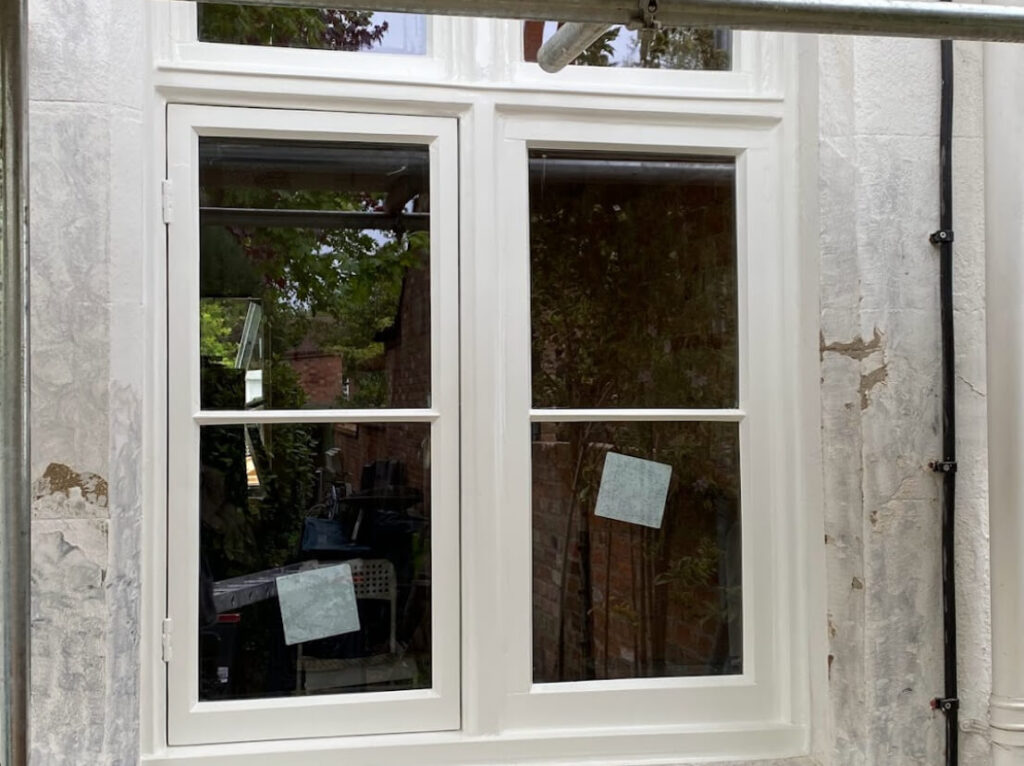 The casement window has fewer elements and a more simple design. It is easier to remove casement sashes from the window frame. Because of this, it is easier to install a draught seal into the casement frame.
Why it is not enough to draught-proof windows
Sash window draught proofing will stop cold draughts, but if you want to save money on energy bills, reduce the external noise, and make your home warm, you should consider sash window double glazing retrofitting.
Thermal photo of draught-proofed single glazed sash window on the ground floor and double glazed and draught-proofed sash window on the 1st floor. As you can see thermal efficiency of the window with draught seals and double glazing units is much higher.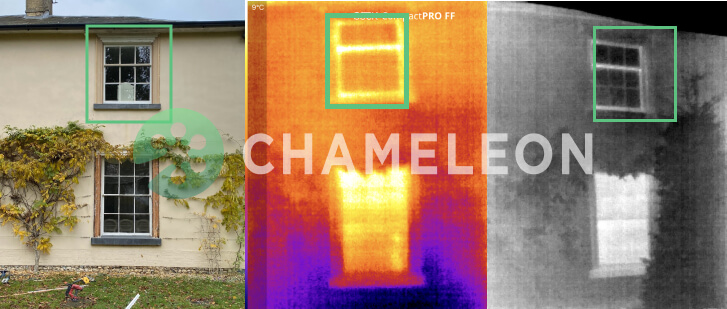 This photo is from our double glazing thermal camera testing.
By changing single glazing to slim-profile double glazed units, your original sash windows will move up on the energy rating scale to highly efficient windows.
Turn old sash window to super window
Sash window draught-proofing + double glazing retrofit = substantial energy savings
Slim-profile vacuum double glazing with a U-Value of 0.7 w replaces single glazing with a U-Value of 5- 5.8 W making period sash windows more efficient than modern wooden sash windows with standard double glazing units (filled with inert gases). Here you can read about how those two double glazings differ.
So the conclusion is that draught-proofing is essential, but windows primarily consist of glass, and high-efficient glazing makes all the difference when it comes to energy efficiency and condensation issues.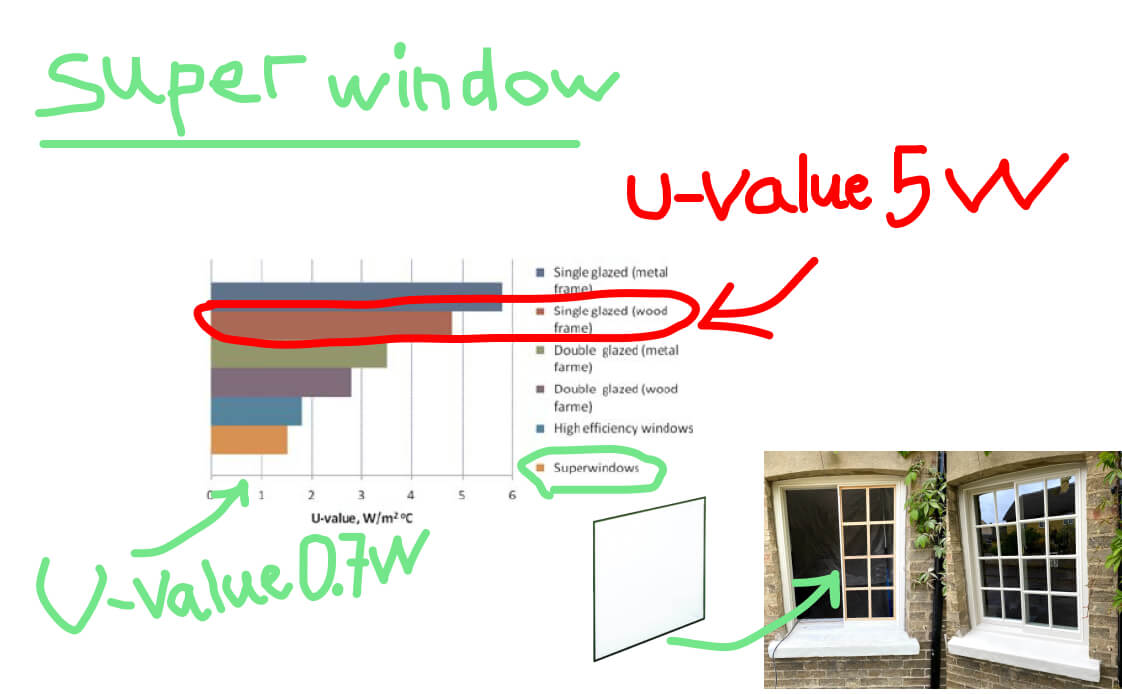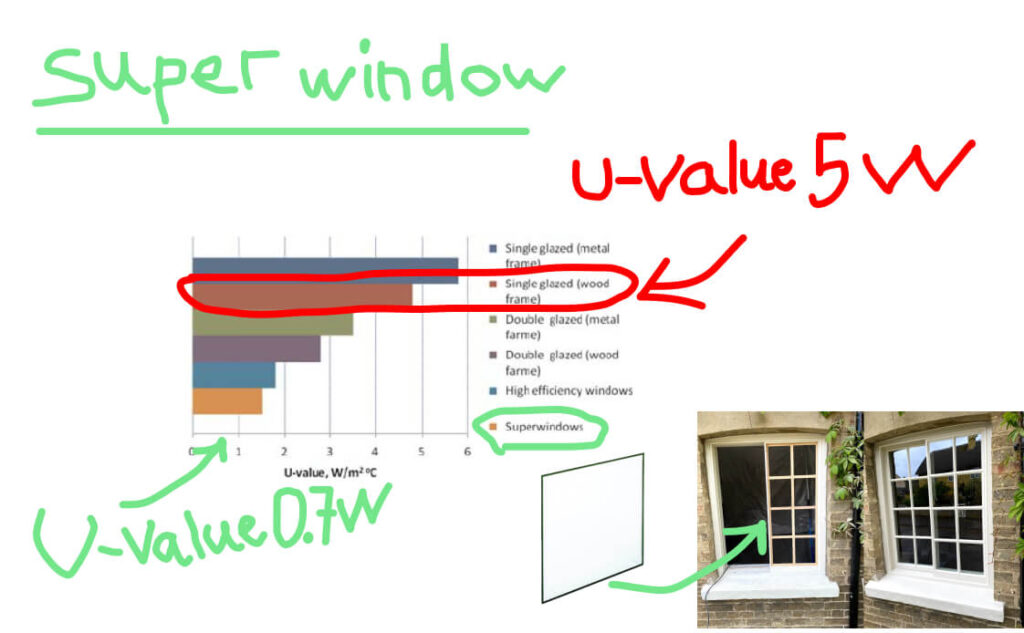 Reference: Novel window technologies and the Code for Sustainable Homes in the UK – Scientific Figure on ResearchGate. Available from: https://www.researchgate.net/figure/U-value-for-single-double-set-in-metal-or-timber-frame-10_fig7_245506563 [accessed 19 May, 2022]
Sash window draught-proofing cost
Draught-proofing of both sashes cost from £280 to £360, depending on the size of the window and access. We do draught-proofing together with a window frame restoration as the original frame usually is rotten or requires some attention. For sash window refurbishment costs and double glazing prices, please visit our pricing page.
Grade 2 listed properties
You do not need planning permission for draught-proofing original windows in Grade 2 listed property.
Draught-proofing and double glazing projects