Slimline double glazing is, as the name suggests, a slim profile double glaze often used in the retrofit reglazing of historic timber window frames on renovation projects where the owners have decided to maintain the original aesthetic of the building as much as possible and, therefore, work with the original window frame rather than going for a complete overhaul.
In this blog post, we'll be exploring why slimline double glazing is not the best material for this process and why in fact vacuum-sealed double glazing is far superior for the task.
Where does the need for slim double glazing come from?
The need for slim profile double glazing is very real. As a nation of historic properties, England has many homeowners looking for restoration work that maintains the original aesthetic of the period building, which in the case of historic single glazed timber windows is that classic slim profile one can visualize from any Georgian style sash you've come across- far thinner and sleeker than most upvc type modern window units.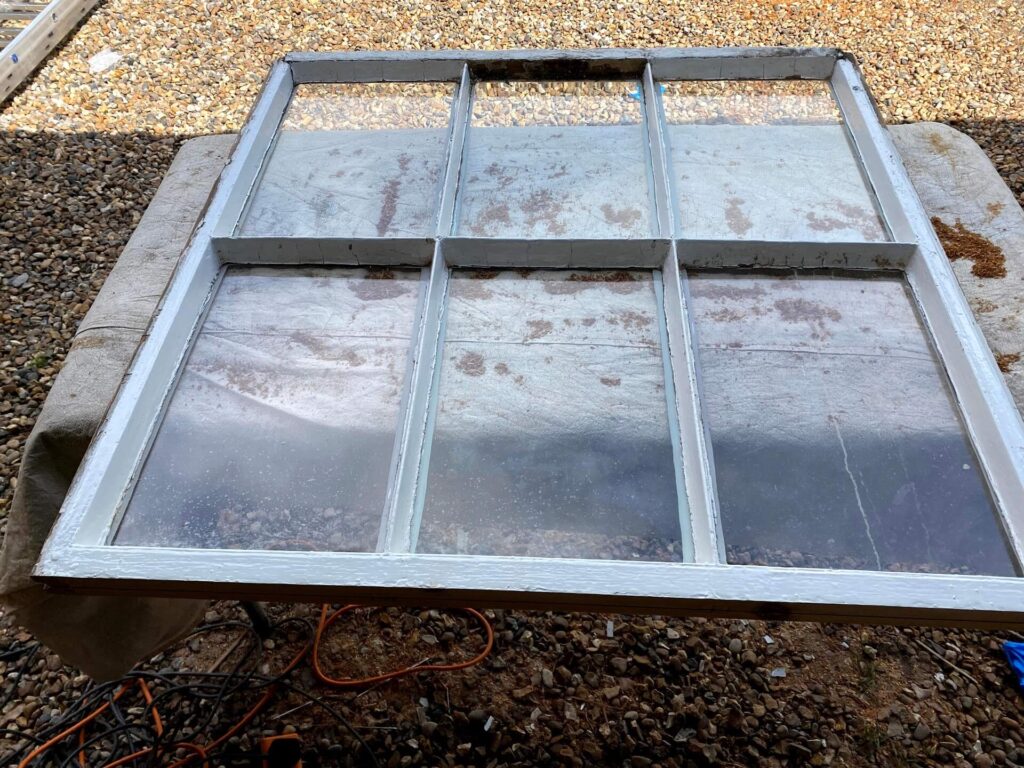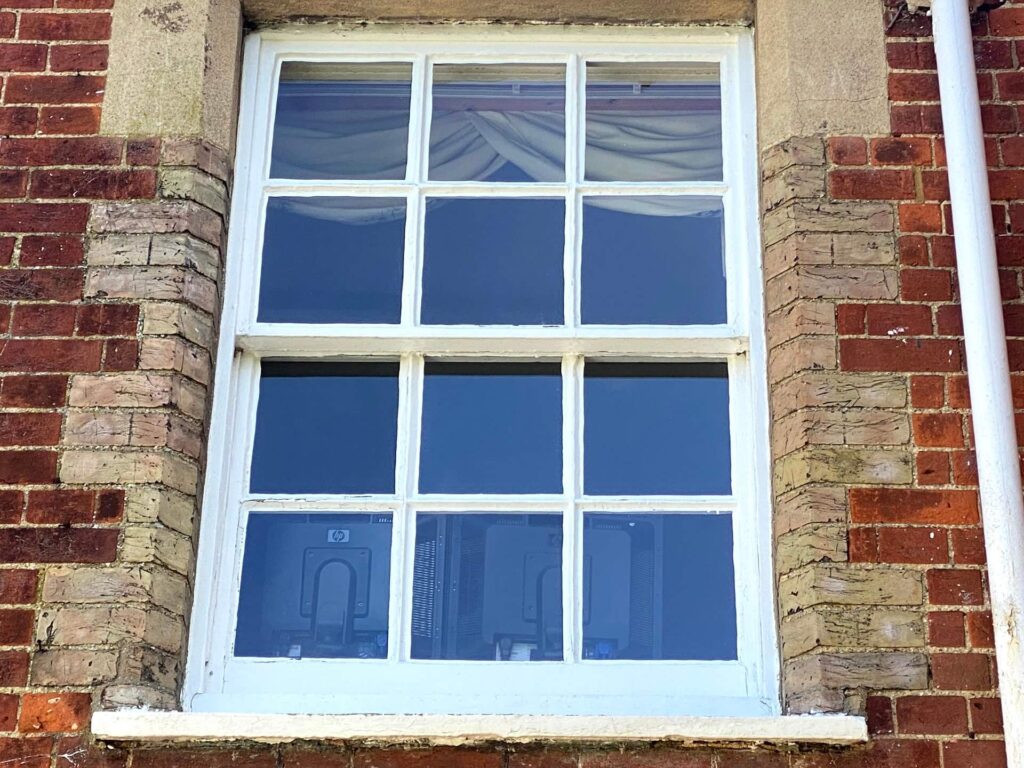 At the same time, though, they are also looking for a renovation approach that allows for the employment of certain modern materials and techniques, improving the experience of living in that property.
Among these benefits are improved thermal properties of restored windows resulting in cost savings over time, and improved security and soundproofing.
Therefore, window restoration work that avoids complete replacement and instead focuses on retrofitting glazing into existing frames has been an emergent niche over the last years.
However, with high demand for this kind of sympathetic restoration work, in what can sometimes feel like a regulatory maze in terms of required building permissions (especially in the case of listed buildings) and with a plethora of companies and products on offer, people often fall for substandard solutions- slim double glazing being amongst these.
Key issues with slim double glazing
In this case, while slim double glazing has emerged to meet a real and important need, there are a few key shortfalls that can cause some serious issues downstream. Primary amongst these is the manufacturing method used on many windows of this type.
To reduce the prominence of the spacer bars in the window, as well as the tell-tale reflections cast by double glazing and therefore giving more an 'original' single glazed look, some manufacturers are reducing the depth of sealant applied to allow the spacer bars to sit lower.
This maintains the overall sightline height within 8-10mm and, as a result, on paper at least, complies with many of the building and council regulations for historic window renovation work. At this point, many project planners are delivering the good news to their clients about this slimline product without either party necessarily understanding the possible issues that could be caused by this decision.
Windows of this type have a greatly reduced ability to resist moisture penetration into the cavities between the glazing and also allow for a faster rate of gas loss from within the glazing.
Retention of gas between the glazing is crucial to the long-term thermal properties of the window- so when both of these factors are taken into account, they greatly reduce the lifespan of window units and, ultimately, result in premature failure.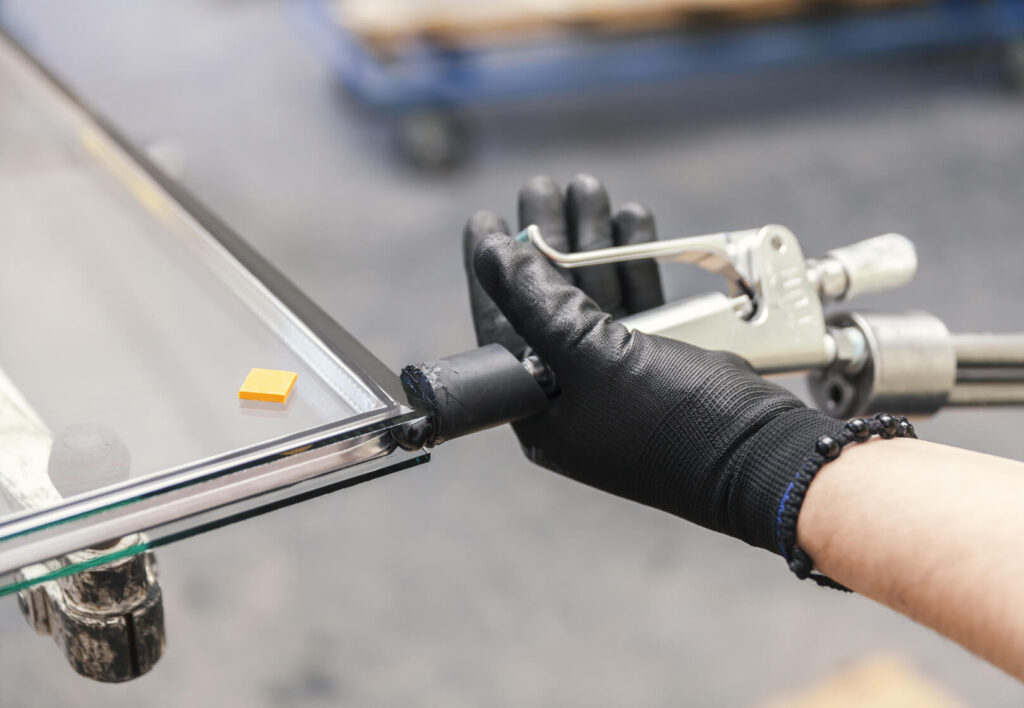 How FINEO vacuum double glazing is different
However, there is another way, one which we here at Chameleon specialize in installing- that is FINEO vacuum-sealed double glazing.
It is manufactured by Fineo; it offers better longevity due to vacuum-sealed technology and maintenance of thermal properties over time with a U-value of 0.7 vs slimline double glazing's 1.4.
There are no shortsighted workarounds to ensure sightlines meet requirements at the expense of other areas. Rather, our vacuum-sealed double glazing units offer some of the best quality available on the market and, when combined with our labour expertise, make for a competitive offering.
Thermal camera testing
All windows were retrofitted with FINEO glass apart from the leaded casement window on the ground floor. Read more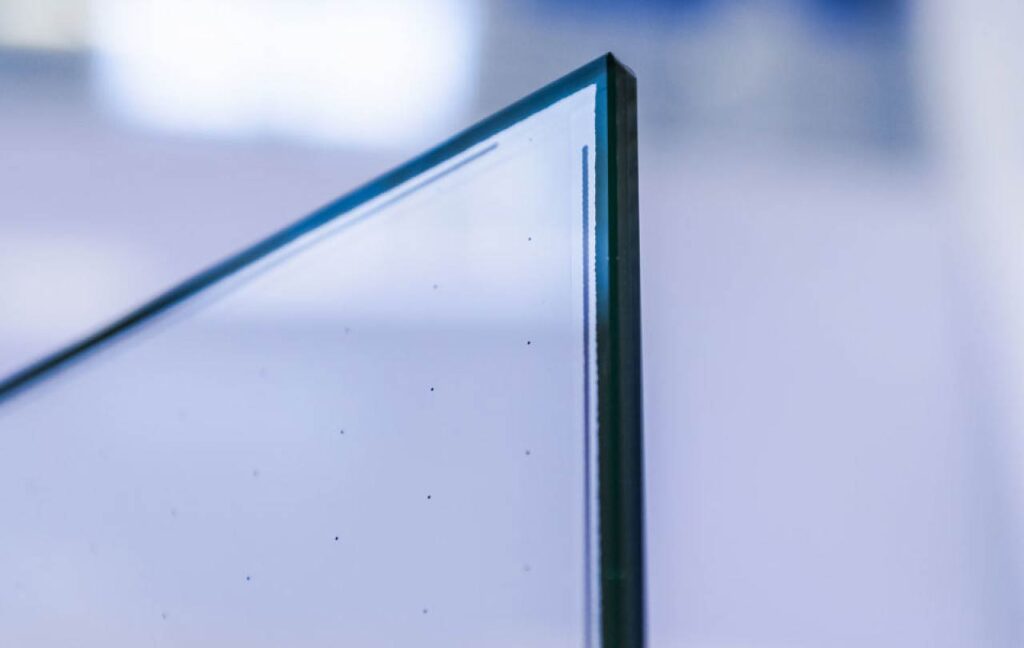 Whilst their face value cost is higher than slimline double glazing, these costs are more than recouped through energy savings over time (and potentially also avoiding certain repair/replacement costs involved with some of the worse slim double glazing available on the market).


Also of note here is that most costs from retrofit glazing work come from the labour time and not the new glass itself- therefore, in our view, the short-term savings just don't add up when slim double glazing is compared to Fineo vacuum double glazing.
FINEO glass vs Slimline Double Glazing comparison table
| | | |
| --- | --- | --- |
| | FINEO vacuum double glazing | Slimline |
| | (Vacuum double glazing) | |
| U-value (W/m²K) | 0.7 | 1.4 |
| Thickness | 7.7 | 11 |
| Weight (kg/m²) | 20 | 20 |
| Light Transmission | 80 | 80 |
| Solar G-Value | 0.62 | 0.71 |
| Warranty | 15 years | 5 years |
| Cost | ££ | £ |
Here at Chameleon, we offer high quality and bespoke restoration approach for your historic windows, favouring long-term durability and consistent performance over the years over short-term savings, as offered by products like slim double glazing that ultimately results in long-term compromises.
The retrofit glazing of historic windows with the Fineo, outlined above, is primary amongst our services. We have extensively installed this vacuum double glazing on properties across the East Anglia region, from residential art deco terraced houses to listed Georgian mansions.
Whatever the scale, though, the attention to detail and quality of the finish remains the same, resulting in an offering to clients which enables them to strike that delicate balance between maintaining the beautiful aesthetic of their windows with their own living experience in the property and energy costs over time.
Contact the friendly team here at Chameleon for further information on our services.
You can also see a range of past projects and examples of work on the website portfolio page to understand better where your restoration needs might fit into our product offerings.