This interesting Art Deco home located in Huntington features a brick and wood cladding exterior with the classic curved single glazed bay windows and small window panes of the era. Completed in April 2016 this job involved the restoration of the quite damaged window frames and their complete redecoration.
The art deco period from around 1910 through to the 1930s saw a range of interesting architecture which, on the grander scale, includes New York's Chrysler building and London's Claridges through to this type of residential architecture seen throughout the UK. The small curved windows, incorporating true curved glass first seen in the late Georgian period, is characteristic of this style.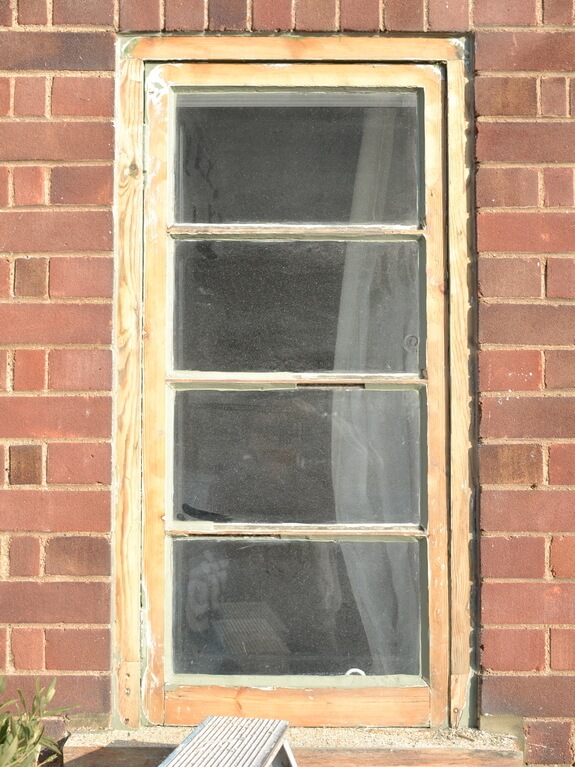 Windows repair process
We began preparation work with the sanding and filling of all wooden window frames. For window wood repairs, we use accoya wood that is tested to last at least 50 years above ground and pairs extremely well with old frames on heritage properties such as these.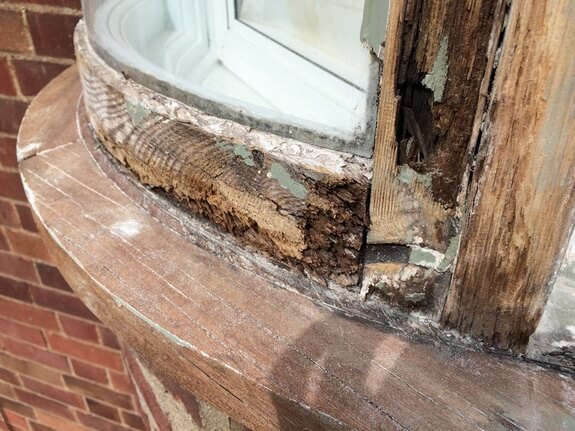 Our lamination method (as seen pictured) using accoya/tricoya as a veneer provides a new layer of substrate over the most damaged frame areas allowing for a beautifully restored finish product whilst leaving an indistingable footprint on the original window.
Art Deco Windows repair: Painting stage
Following the above preparation we begin protecting all areas which will be sprayed to ensure they are all well contained. Our spray paint application then begins providing a very even and durable finish which, ultimately, provides better protection against the elements than a brush finish due to its even and consistent application. We use only high quality imported American paints for which the manufacturer also offers a lifelong guarantee.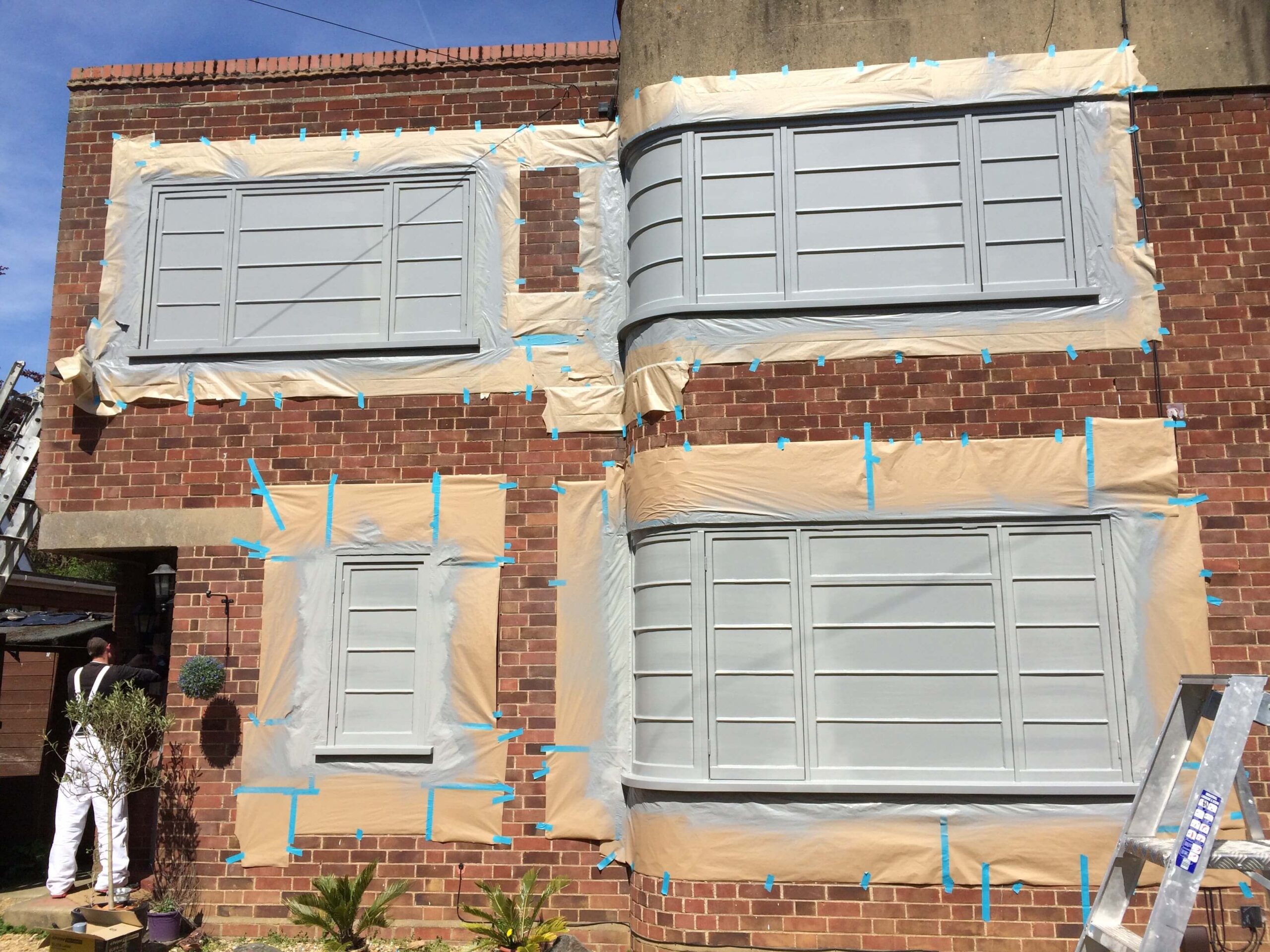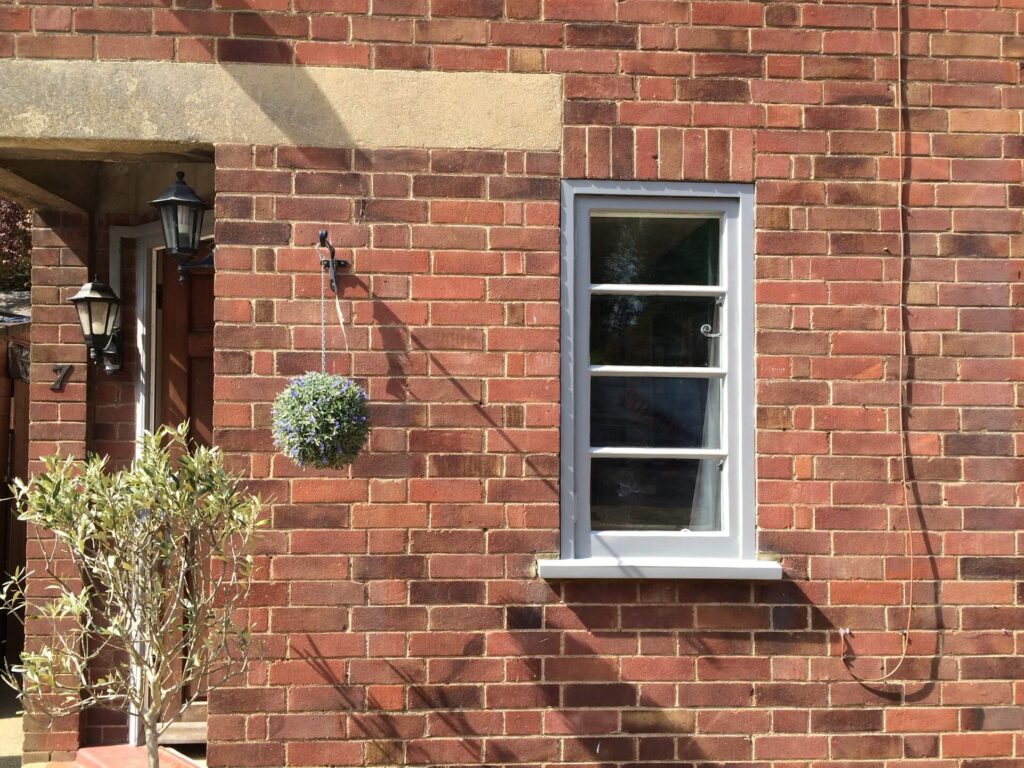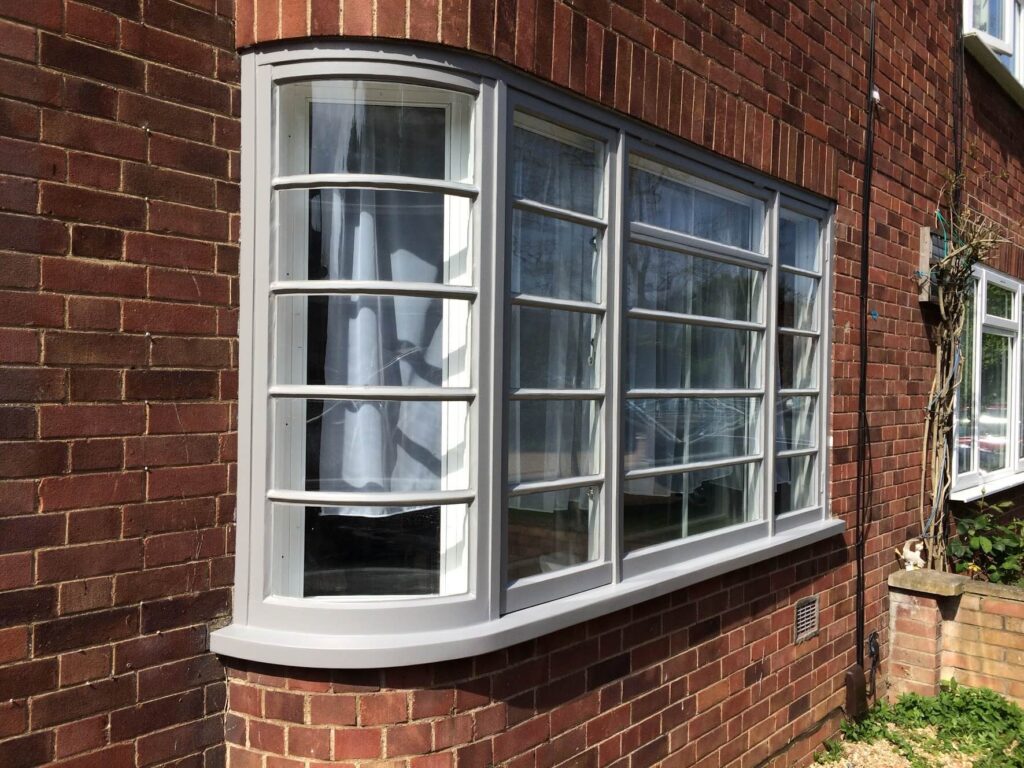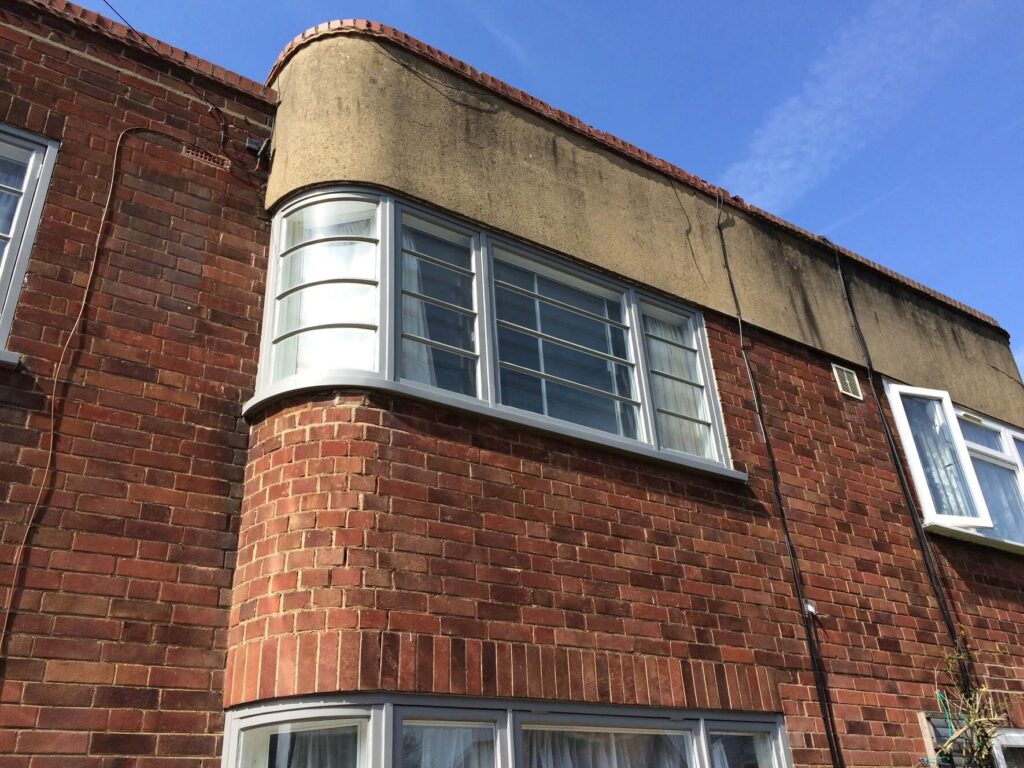 Despite the extensive nature of this work, we were able to complete it within one week to a high standard. The character of the art deco look has not been lost and the windows on this property are safeguarded for many more years to come.