Chameleon repairs and restores all types of wooden windows and can expertly restore wooden bay windows as well. Bay windows in period homes are often highly decorative, so replacing them with modern windows can alter the look of a period home.
Rather than replacing the original bay windows, Chameleon can repair and restore them to maintain their aesthetic while improving performance.
Thankfully, with Chameleon's window restoration services, there is no need to replace these beautiful and iconic bay windows.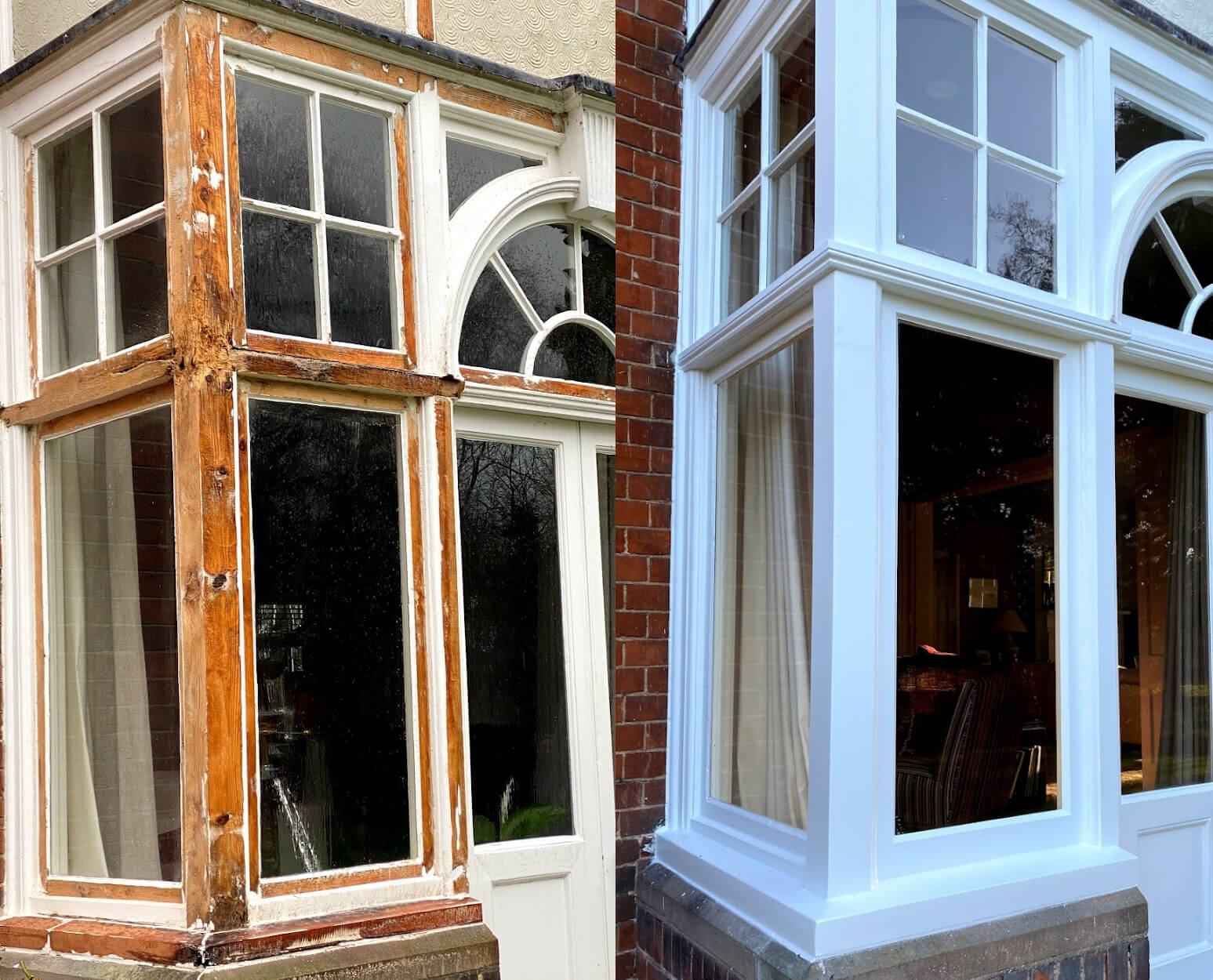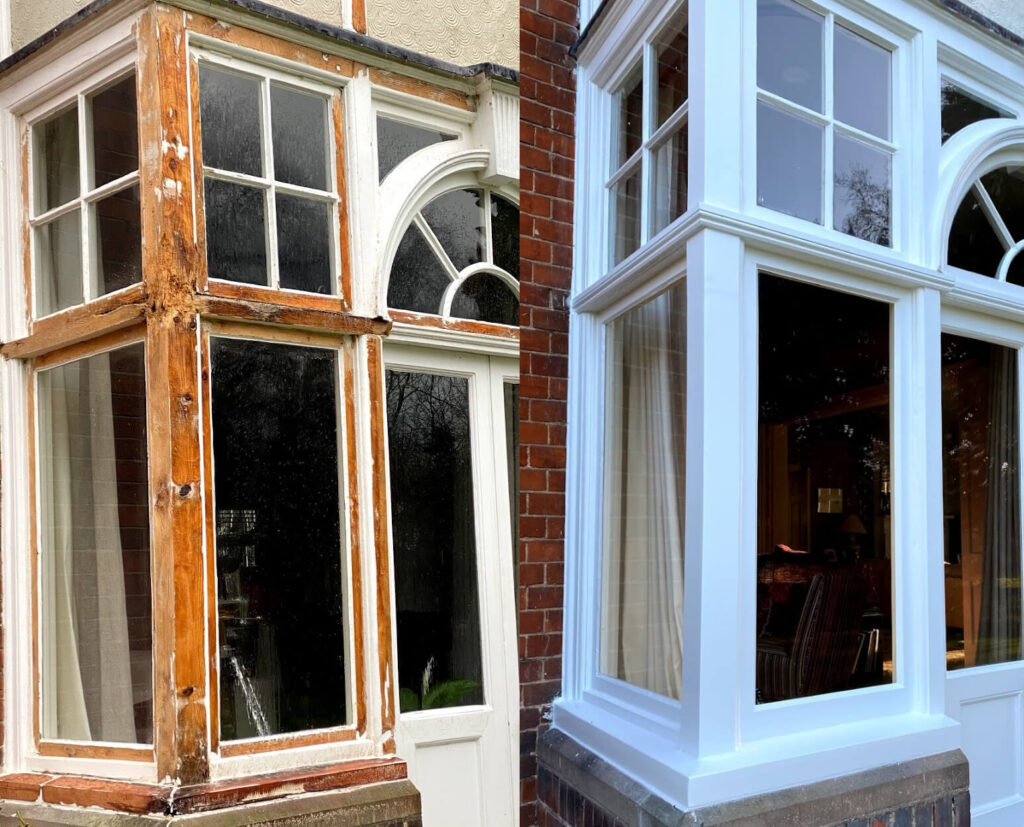 The videos below show step-by-step how our team refurbish timber frame bay windows:
Can you repair a bay window?
Yes, repairing wooden bay windows is an excellent choice. By repairing any damage to the wood of your sash windows, you can preserve the look of your property, improve draught-proofing, and ensure your period home maintains its beauty.
Repair preserves the original aesthetic while improving performance.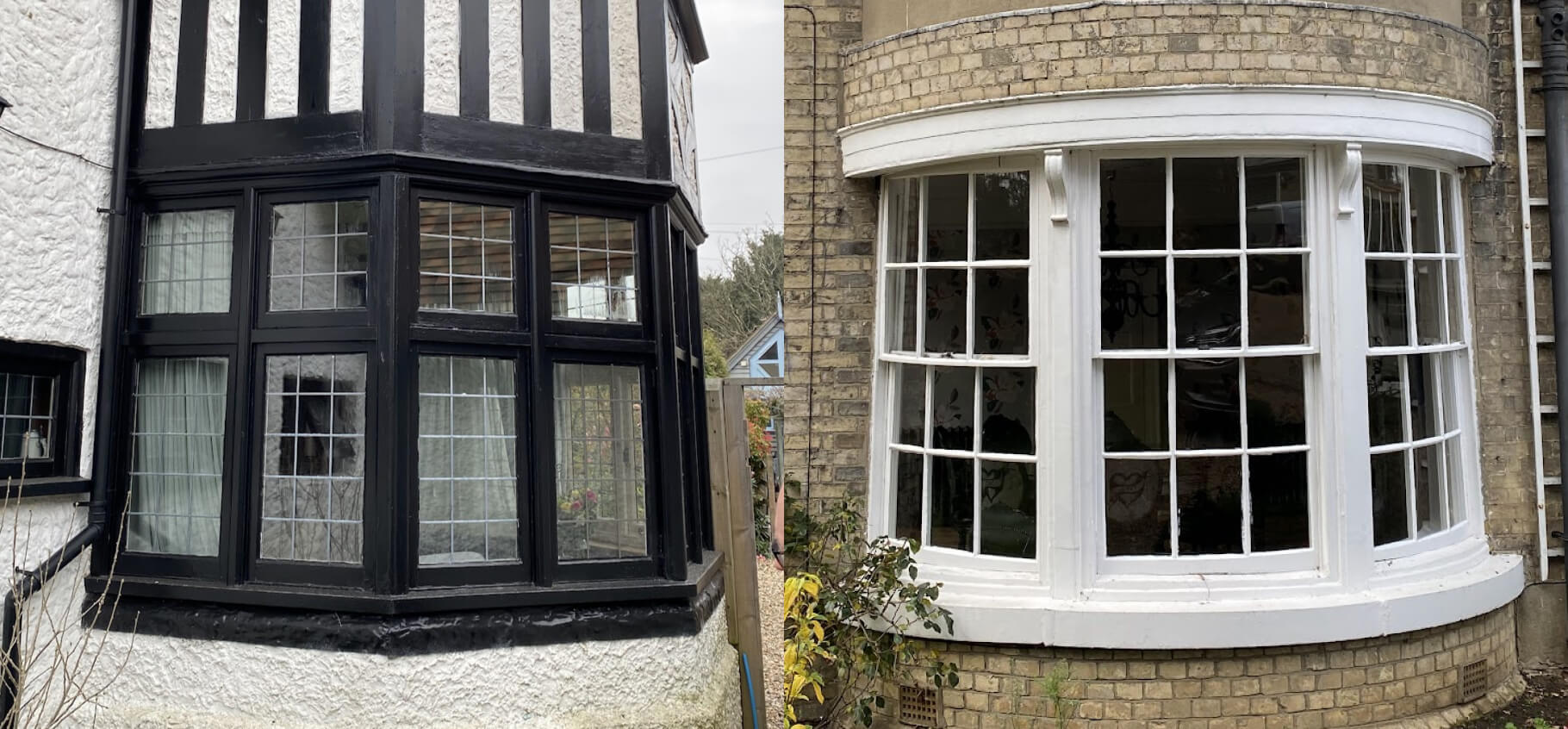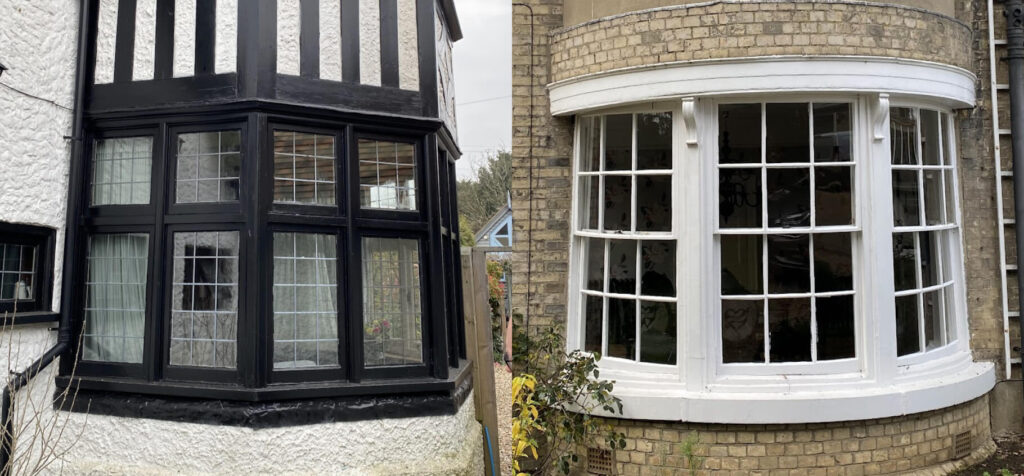 There are many window companies that state that repairing wooden windows isn't an option. However, Chameleon often disagrees. We can replace all of the timber in your window frame if needed and ensure it looks exactly the same. That way, we can preserve the look of your property and keep the windows healthy and rot-free.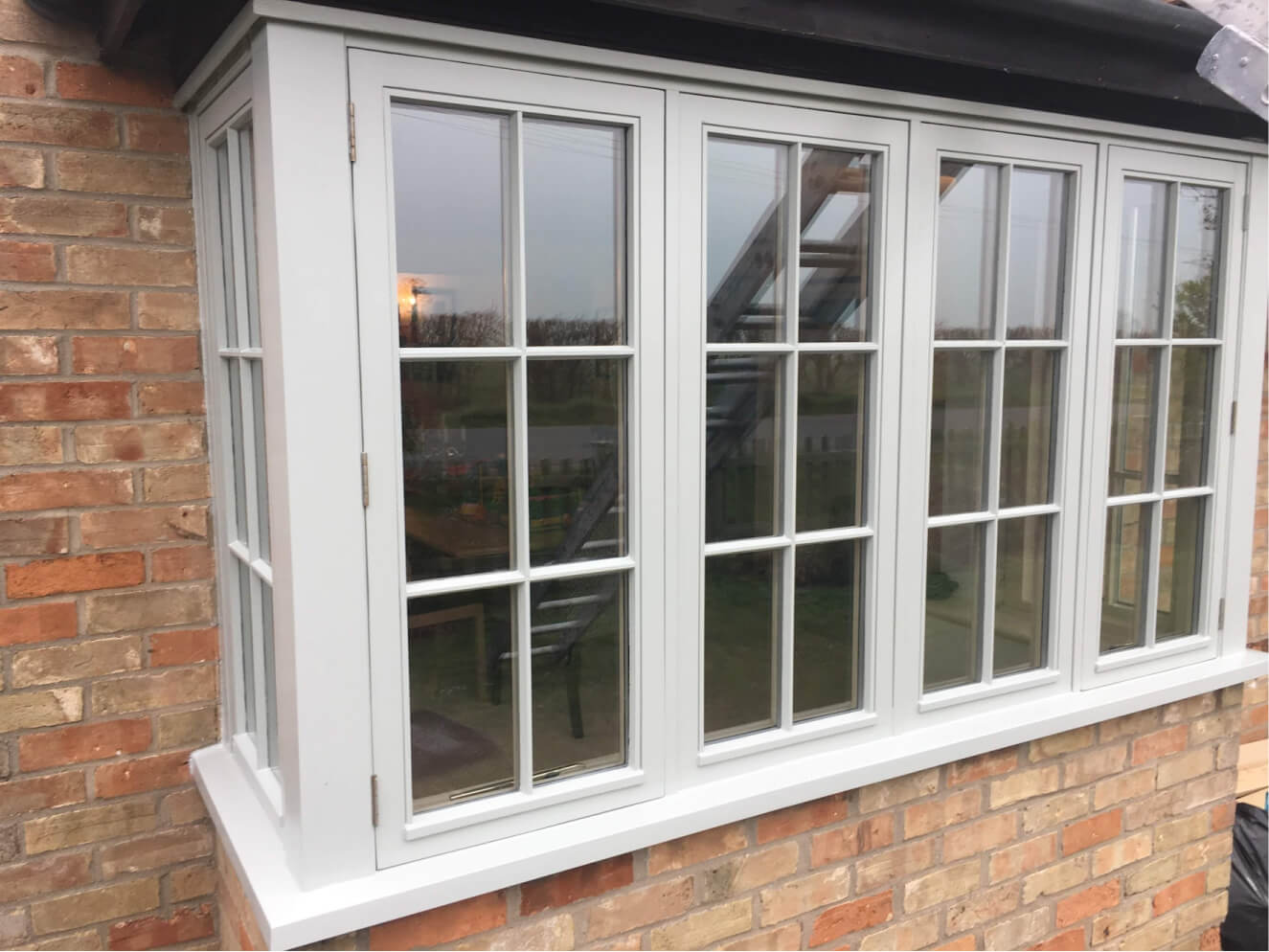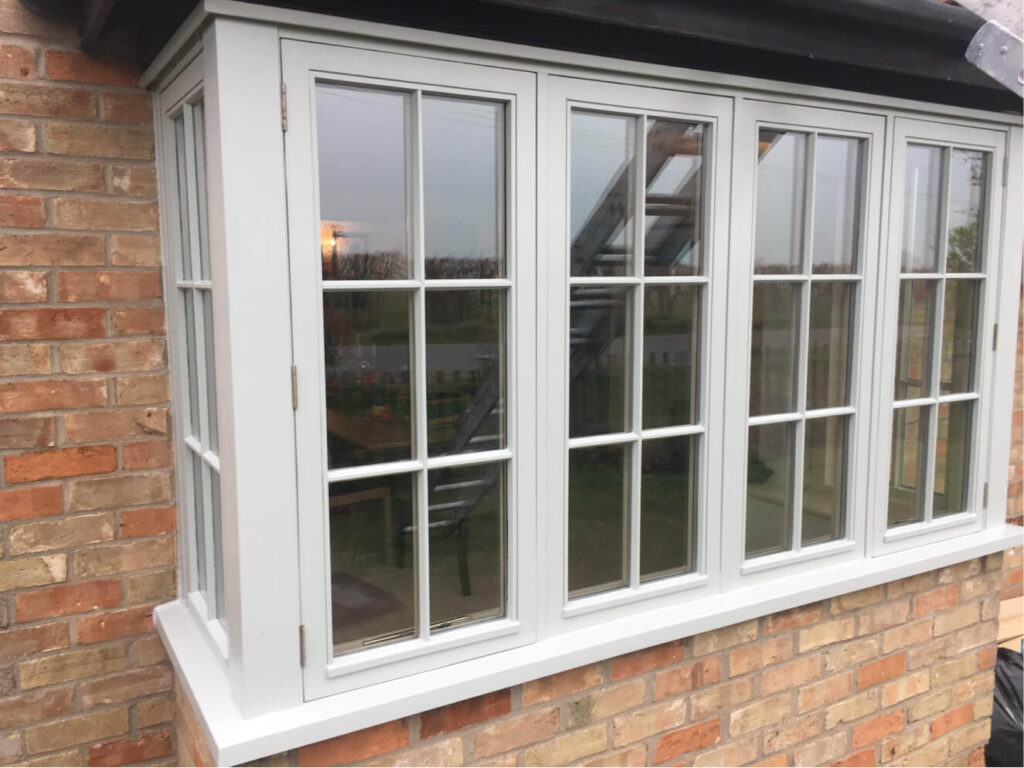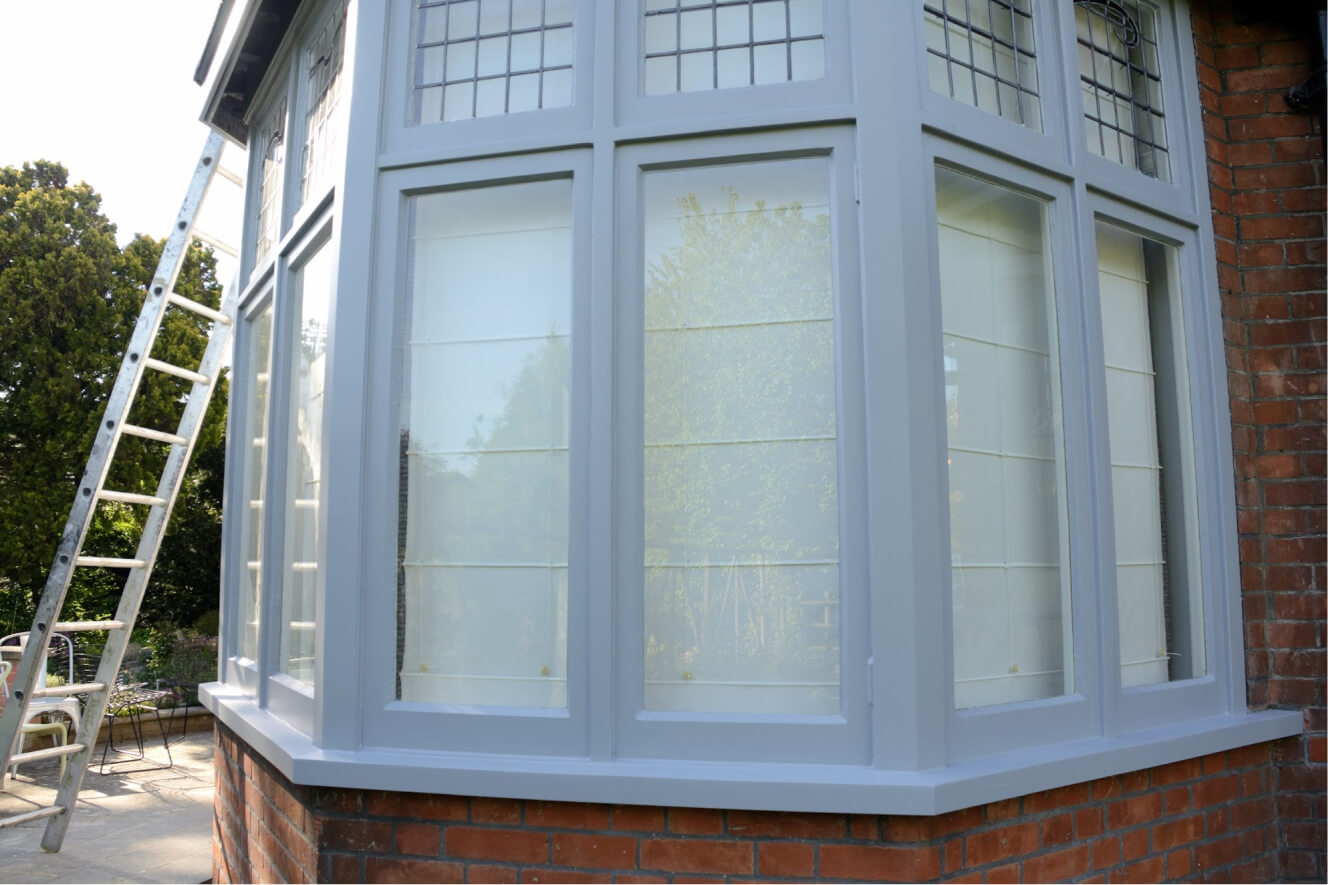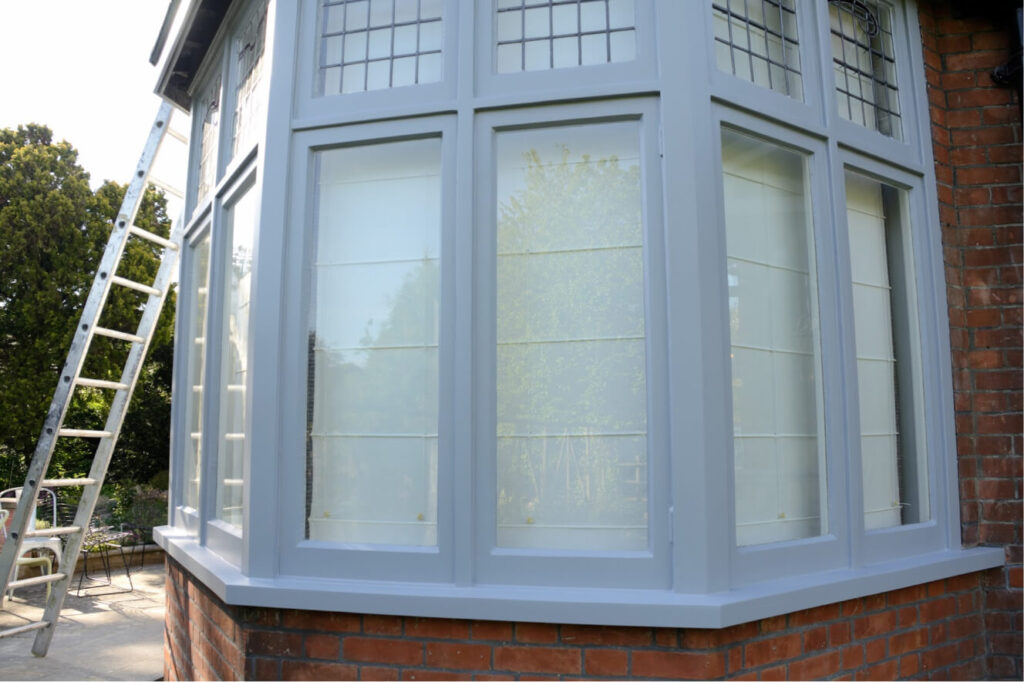 Timber frame repairs
There are many types of timber frame repairs that may be needed for bay windows. The entire structure of a typical bay window is made of timber, so sometimes the whole timber frame requires replacement.
More often, it's the timber exposed to the elements that need removal and replacing rather than the entire frame. Rotten window sills, for example, are a big concern with timber bay windows.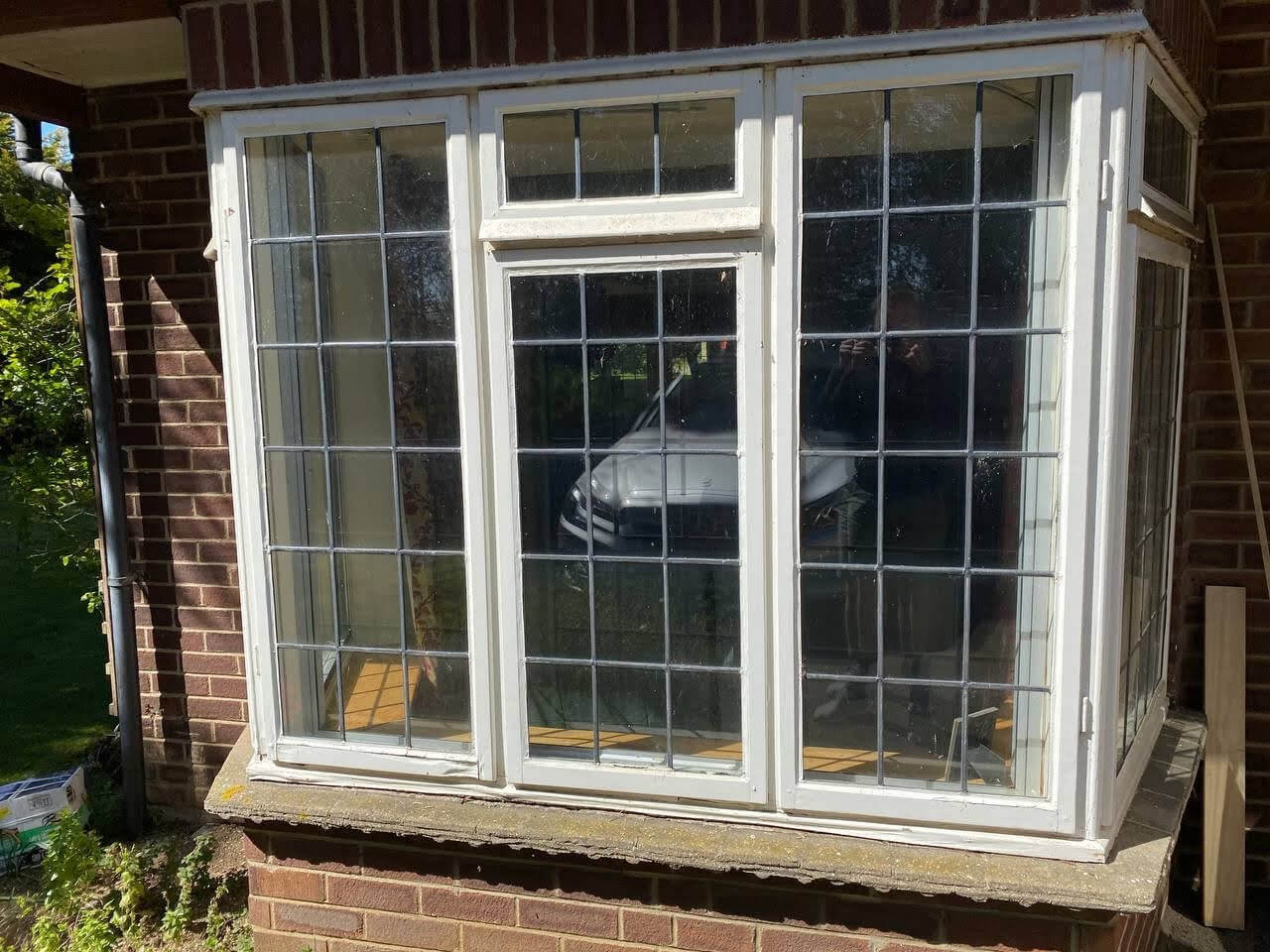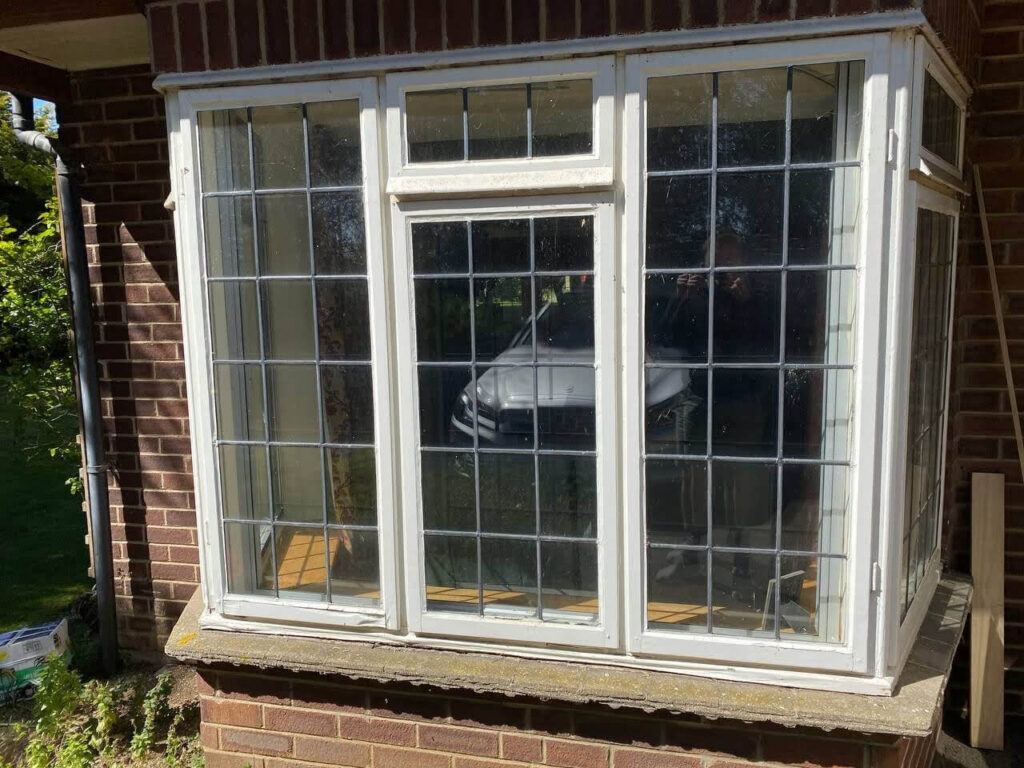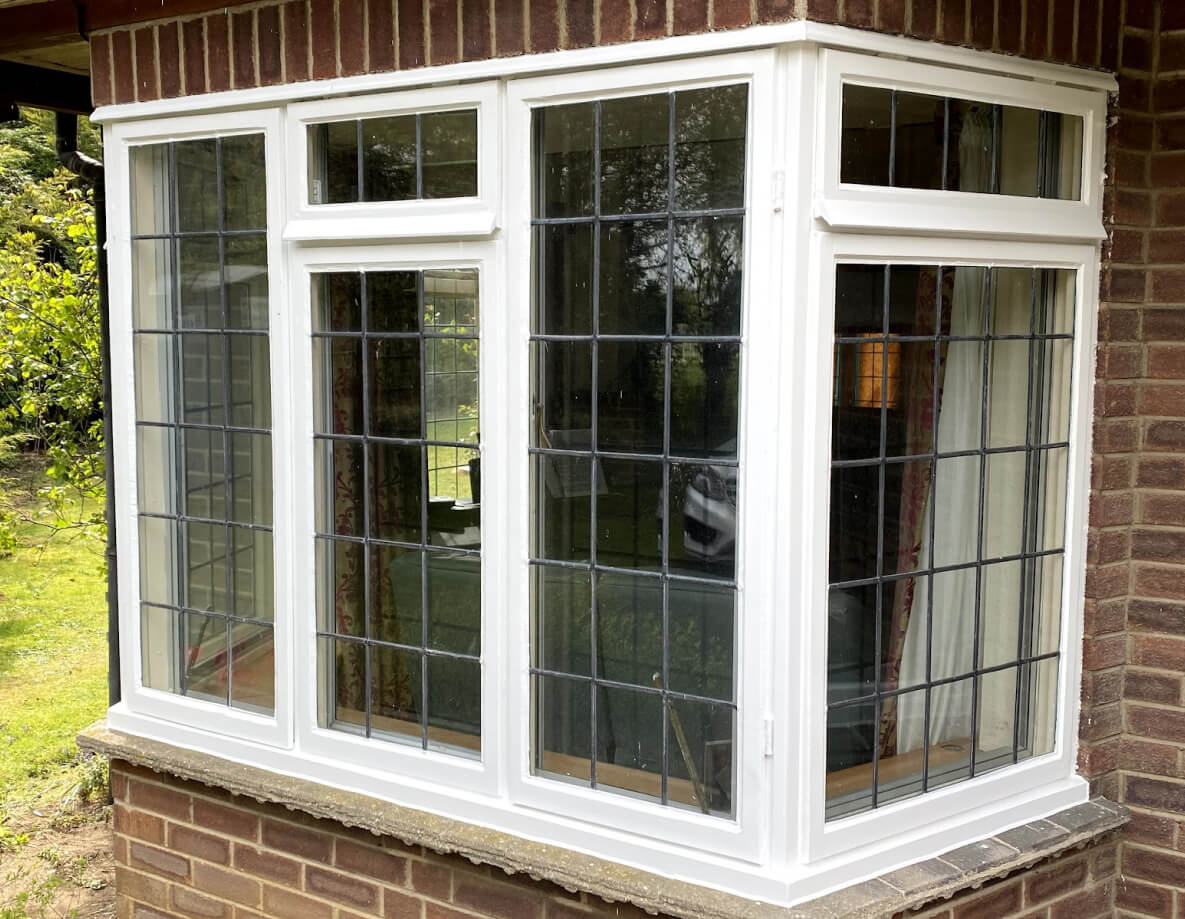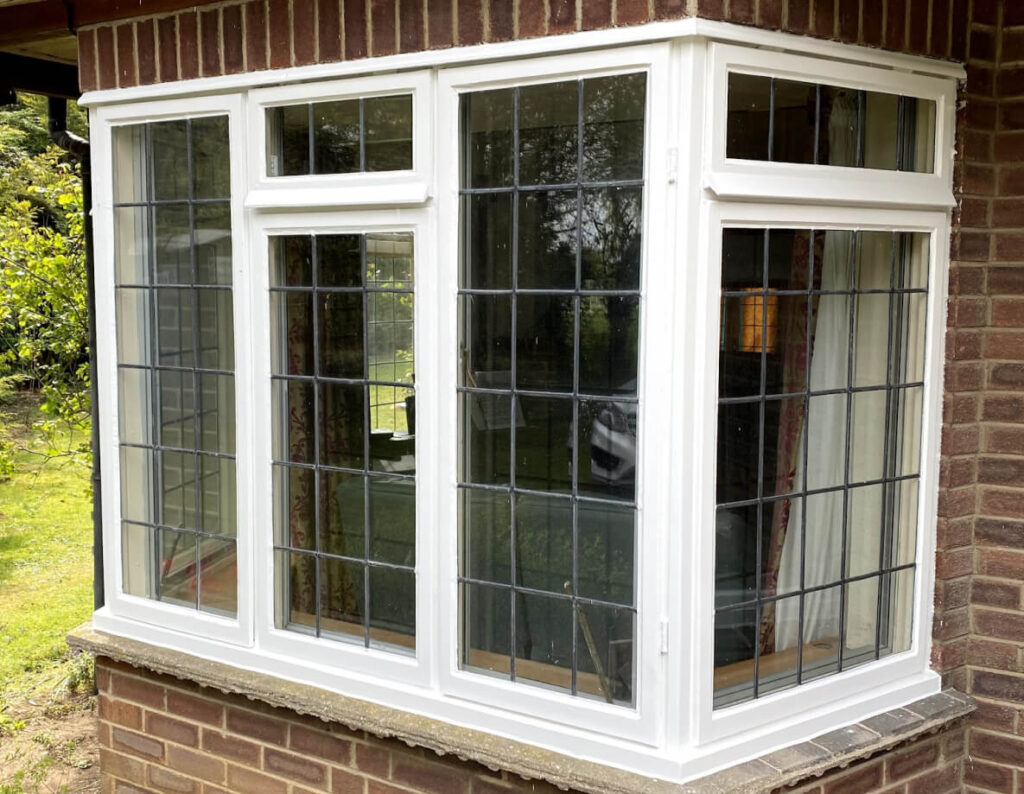 Chameleon will cut out any rotten timber and replace it with an engineered wood cut to perfectly match what we remove.
This ensures that none of the visual beauty of the window is lost, and none of the strength either. We will recreate any traditional joinery we remove and treat any existing timber for rot before we prime and paint the entire bay window timber frame to protect it. 
 
Other bay window repairs
There are several other window repairs that bay windows may need during our restoration services. Draught-proofing, for example, will likely be required as draught-proofing material does deteriorate over time. Also, repairs to the window sill are common.
Occasionally, bay windows don't need too much repair work. If they have been maintained to a high level throughout the life of the property, then bay windows may only need to be sanded, inspected, primed and painted.
During our quotation phase, one of our wooden window restoration specialists will be on hand to inspect your windows and provide an accurate quote for the restoration work needed and the price.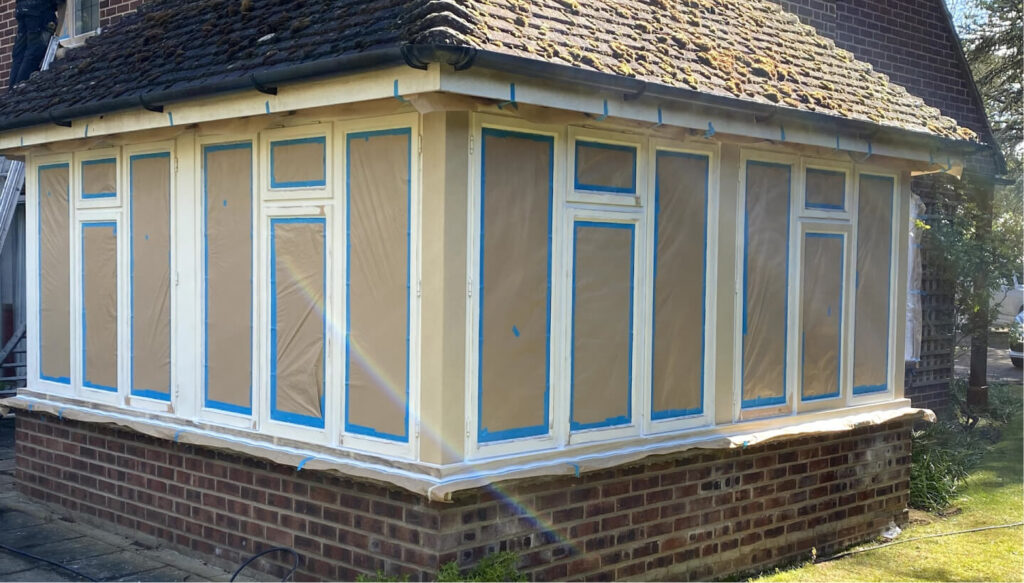 Types of bay windows
There are several types of bay windows in period and listed properties, including:
Half square
Semi-hexagonal
Semi-octagonal
Semi-circular
Oriel window
and more.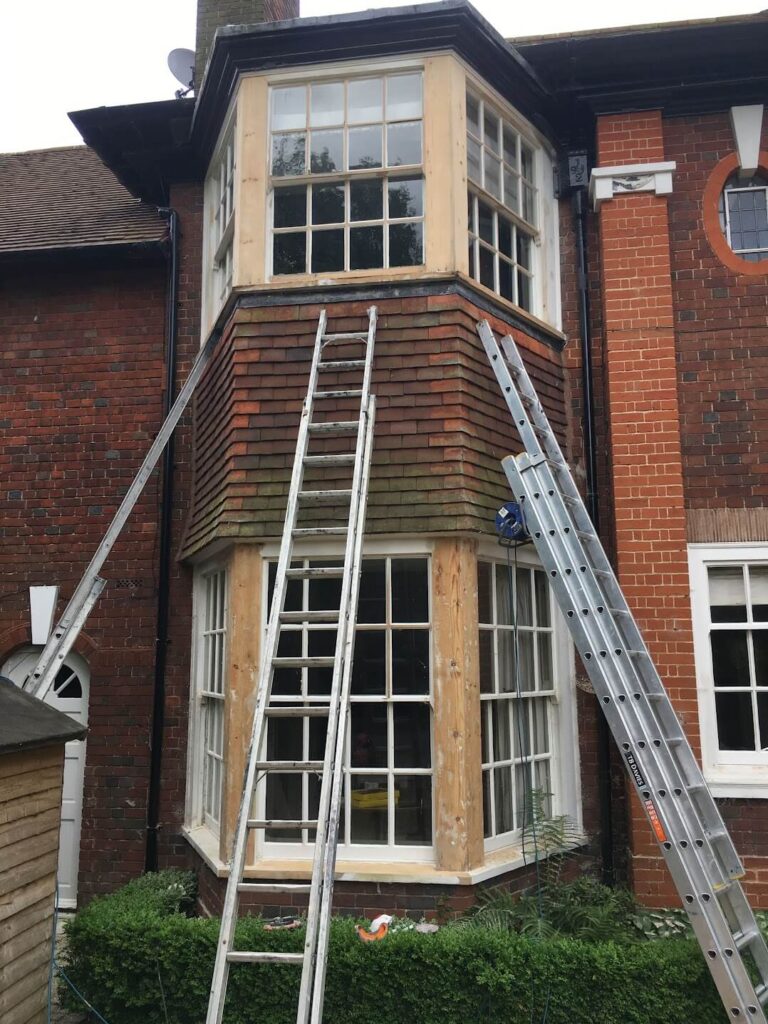 Bay windows form angles, of course, and the type of bay window you have is determined by the angle the window forms and which shape is used to create the angle. Bay window angles include 90, 120, 135 and 150 degrees.
No matter the angle of your bay window, Chameleon can repair and restore it. We can also retrofit double glazing into any bay window of any shape or angle.

Replace single glazing with double glazing

During any window refurbishment work, it is worth considering having double glazing retrofit into your existing window frames. Our double glazing doesn't change the look of your wooden windows at all.
Still, bay window glass replacement can greatly improve your home's energy efficiency and reduce outside noise. Retrofitting double glazing into bay windows is a great way of bringing your home into the 21st century with the most advanced window glazing technology available without changing your home's charm.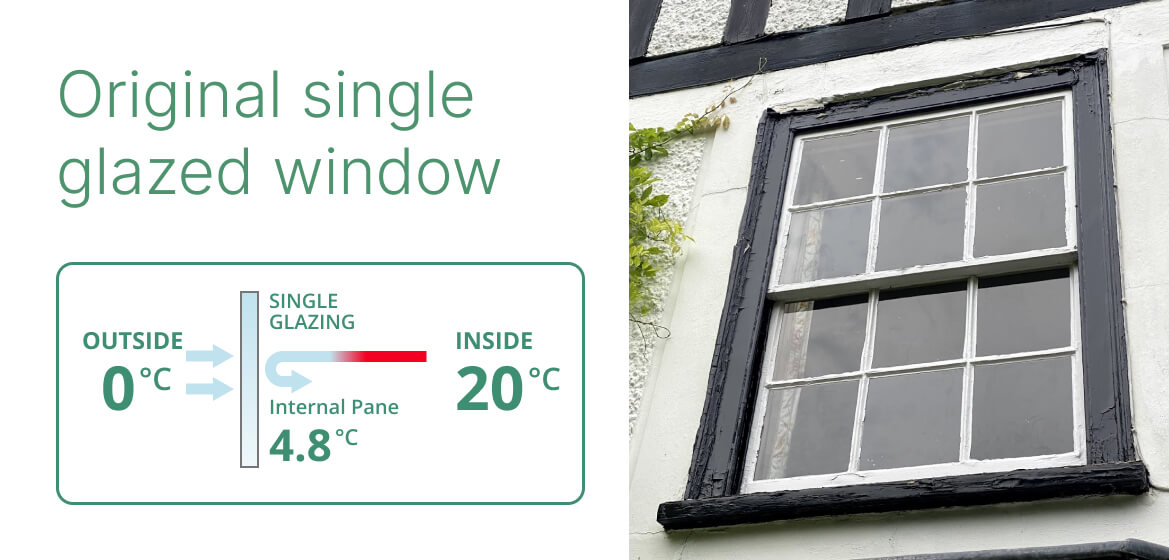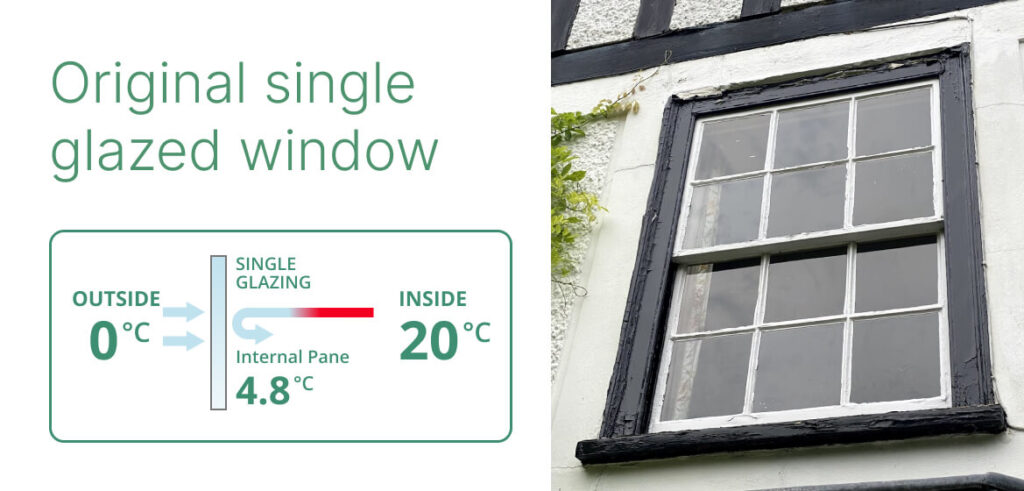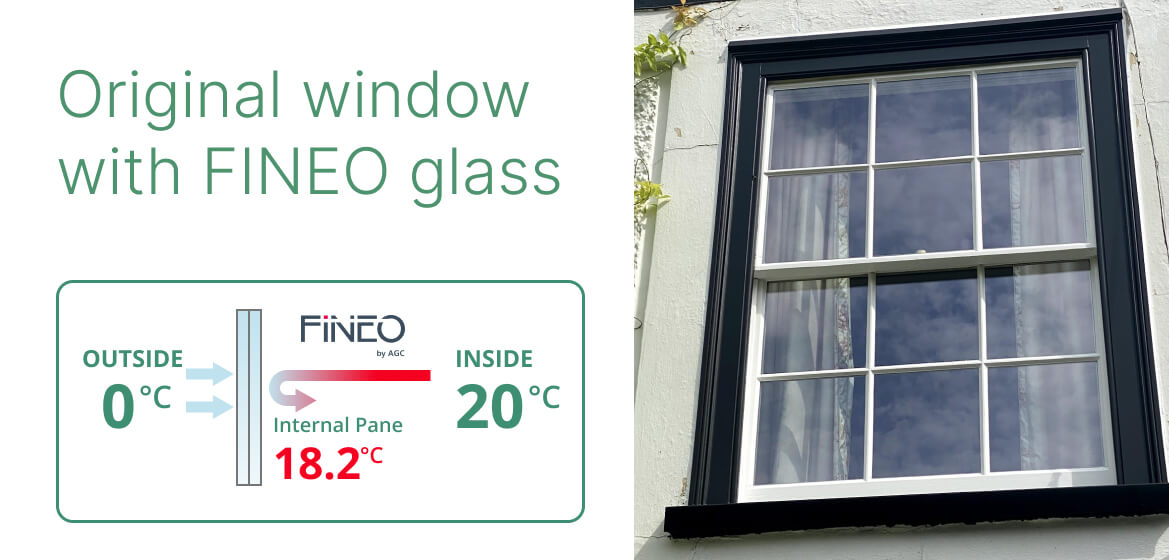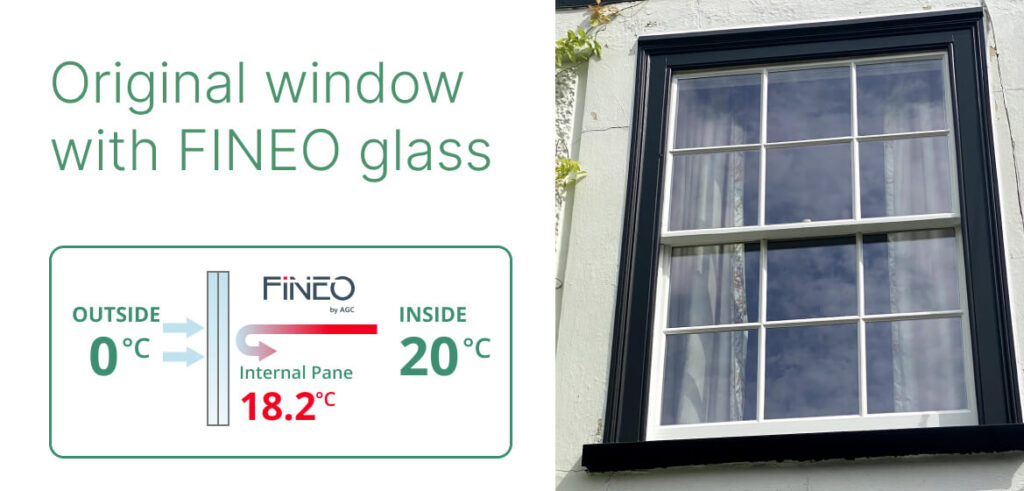 Are bay windows structural?
Many bay windows are structural in period homes. Bay windows on period properties typically support the facade.
Any timber bay window repair and restoration work that Chameleon carries out on your bay windows will be done so carefully and safely after a full inspection of the windows and the home.