Sash windows come in many different shapes and sizes and there are numerous sash window types and styles that can be found around the UK today. Sash windows history started in France and made its way to England in the late 17th century. They soon became England's most popular window design, an honour that it held for nearly three centuries.
Sash windows are predominantly found on buildings that were built in the Georgian, Victorian, and Edwardian eras. They are a common feature of listed buildings due to their historical value and because it's difficult for homeowners to get permission to change them.
Many homeowners of listed properties believe that they're stuck with centuries-old single-glazed windows because of this, though there are a few double-glazing and sash windows restoration options available for listed buildings that we will look at later in this article.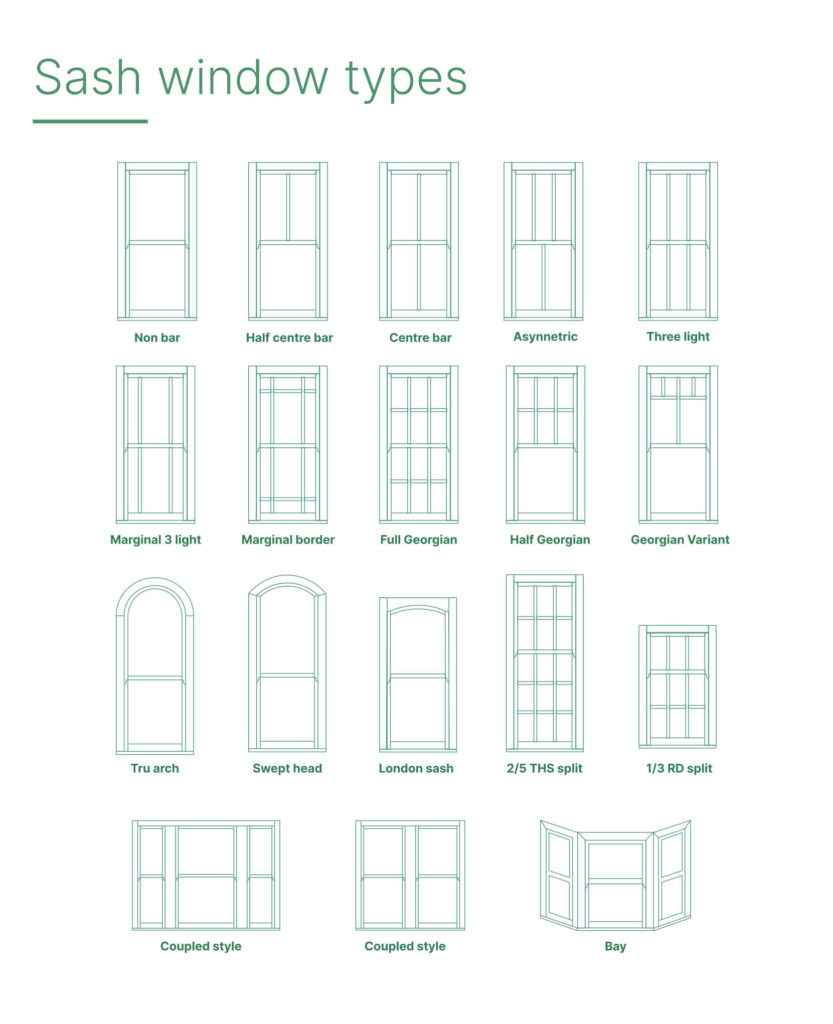 What is a sash window?
Sash window is based on old-fashioned sliding shutters that were used before glazed windows were a thing. The most notable feature of sash windows is that they slide vertically or horizontally, as opposed to tilt & turn and casement windows that open inwards or outwards.
This internal sliding mechanism makes them compact and ideal for houses in city or town centres as they don't swing out onto a pathway or road. The opening mechanism is also great for letting plenty of air into a property and it makes for a convenient fire escape if the window is big enough.
Sash windows usually have two sashes (panels) with one sash being fixed in place and the other movable; it is not uncommon for both sashes to be movable, though.
Different sash window styles
Over the many years that sash windows have been popular in the UK, they have had a wide range of design changes. Below are some of the most recognizable and distinct sash window designs:
Georgian sash window styles
Georgian era sash windows are among the oldest type of windows that are still commonly found in the UK. They have many technical and functional issues by today's standards due to being such an old design, though they have a unique elegance that gives a property a great sense of history and culture.
When sash windows first came to England in the Georgian era, it was only possible to produce small single panes of glass at a time. Because of this, Georgian sash windows traditionally had a '6 panes over 6 panes' design, with numerous glazing bars in place to keep the individual glass panes together.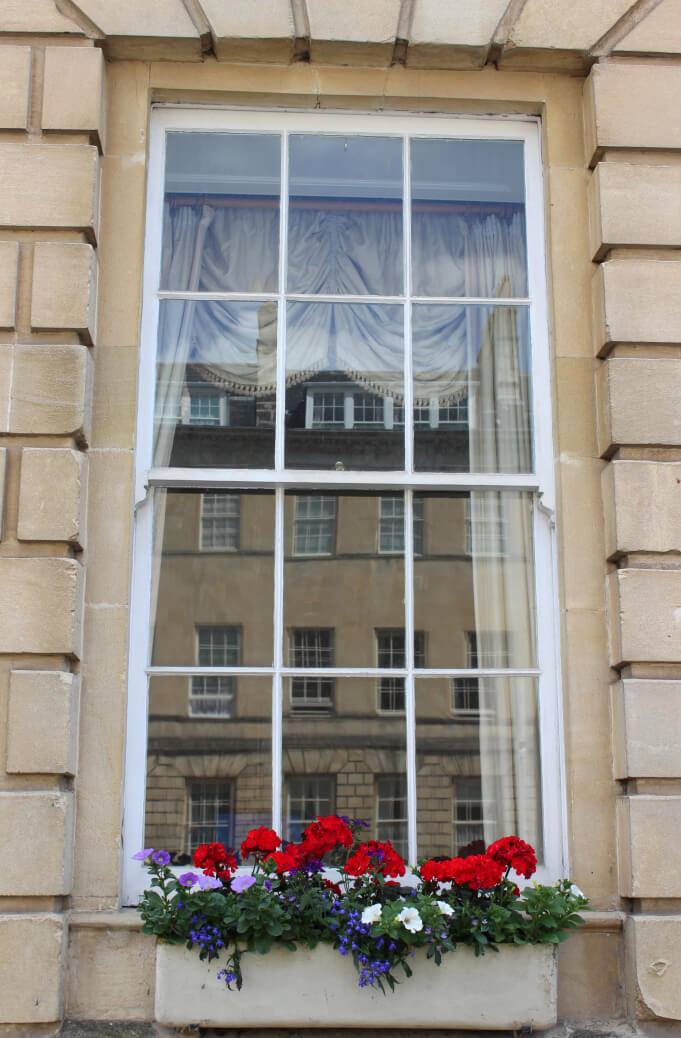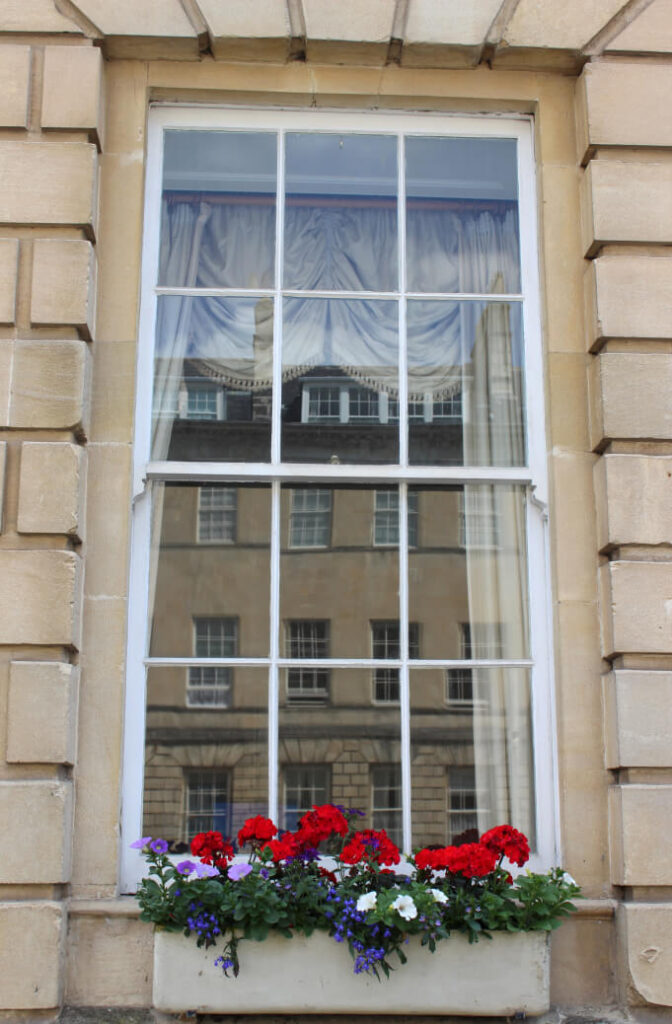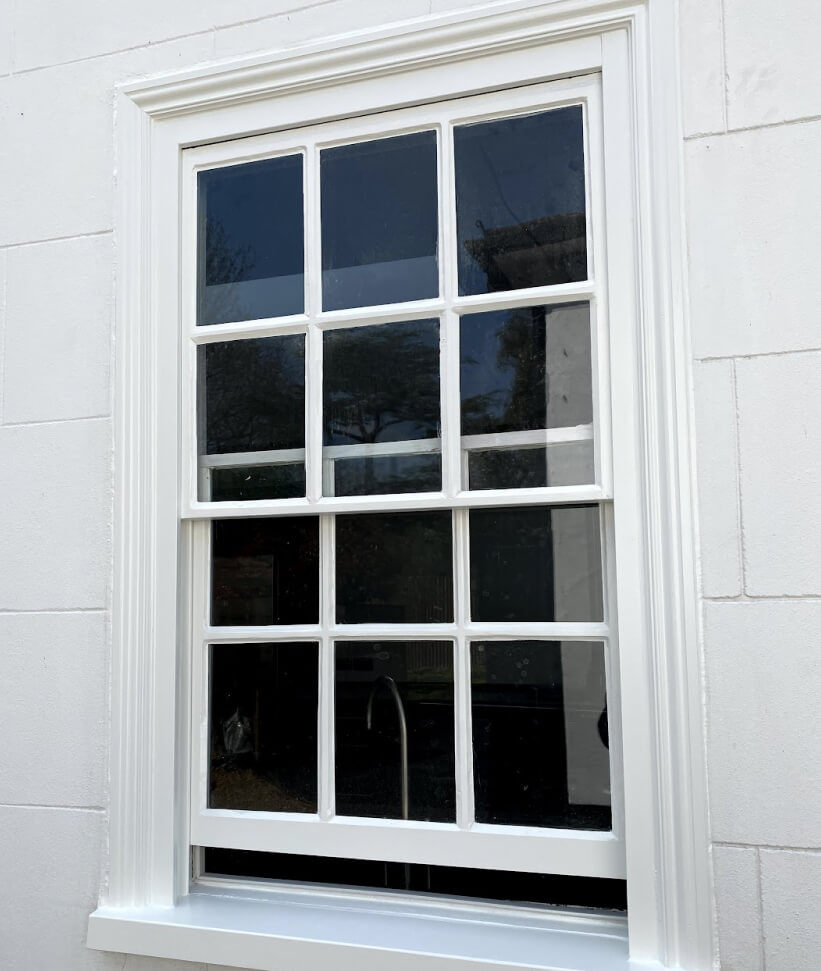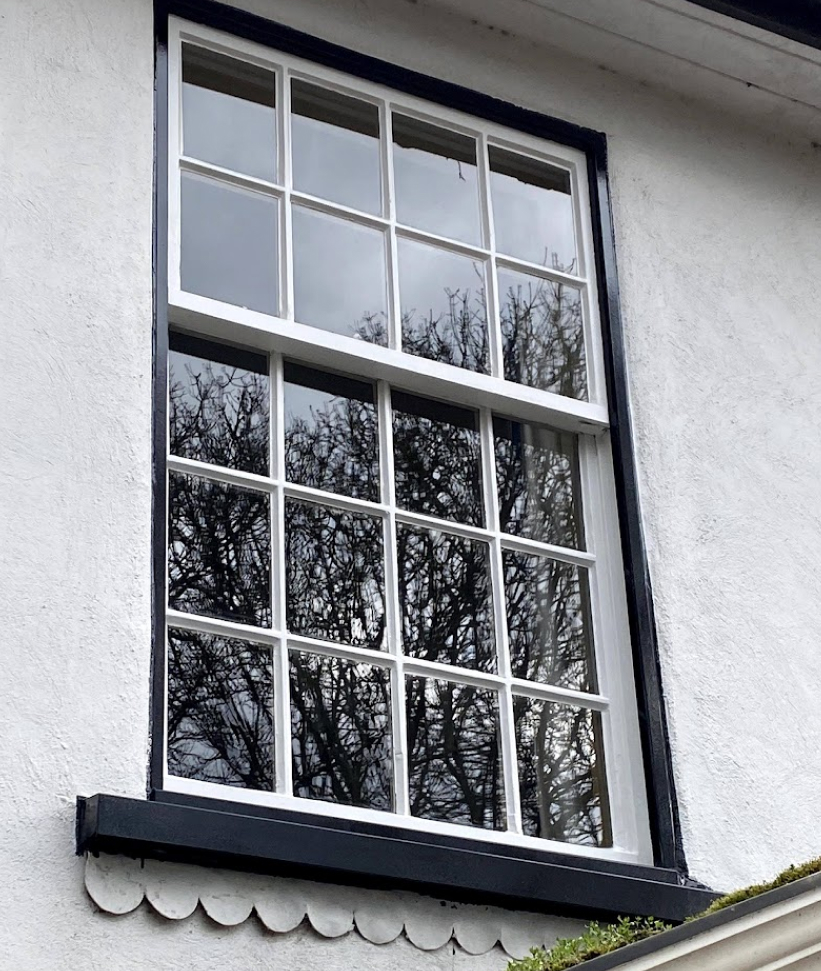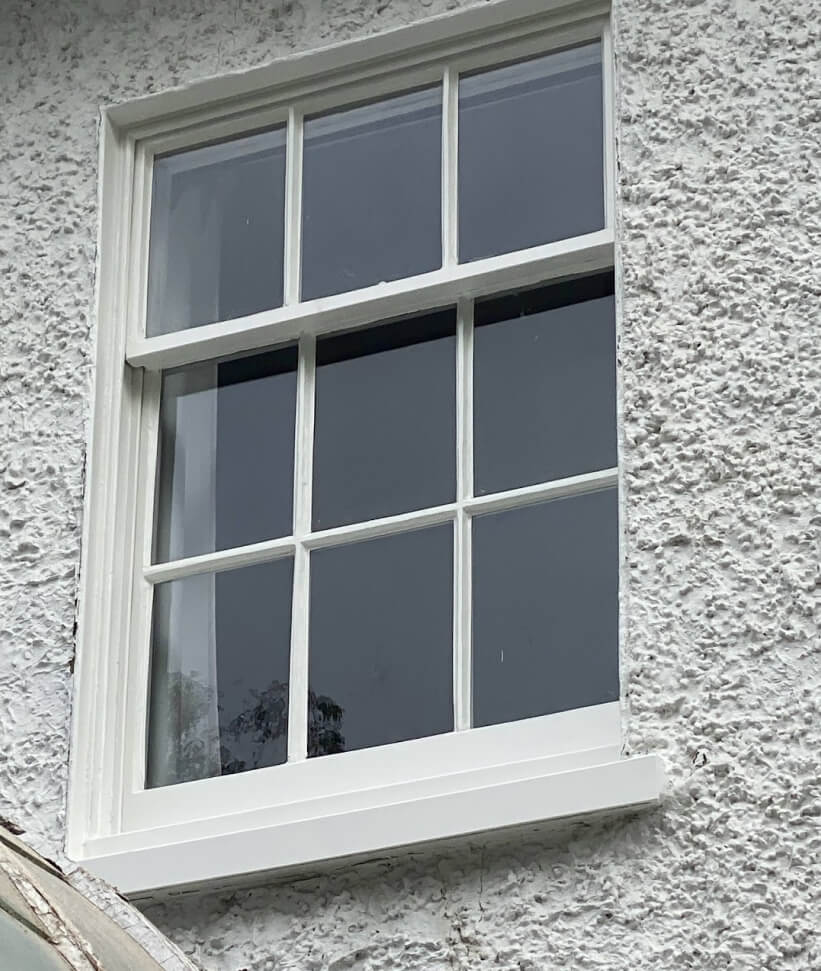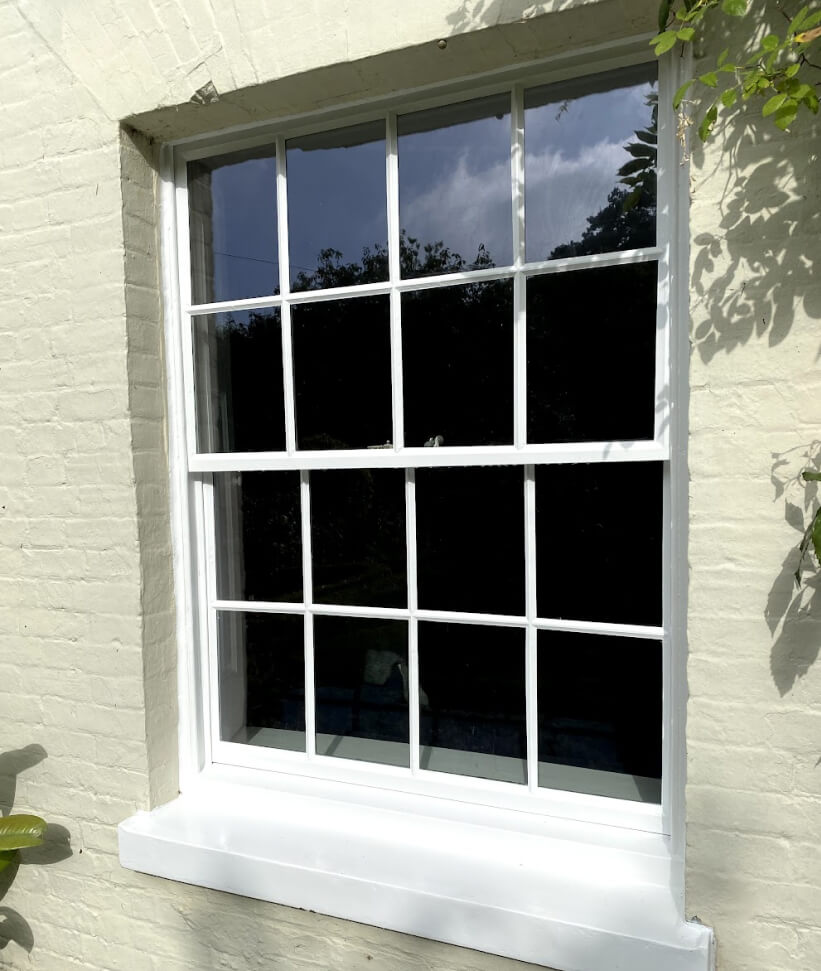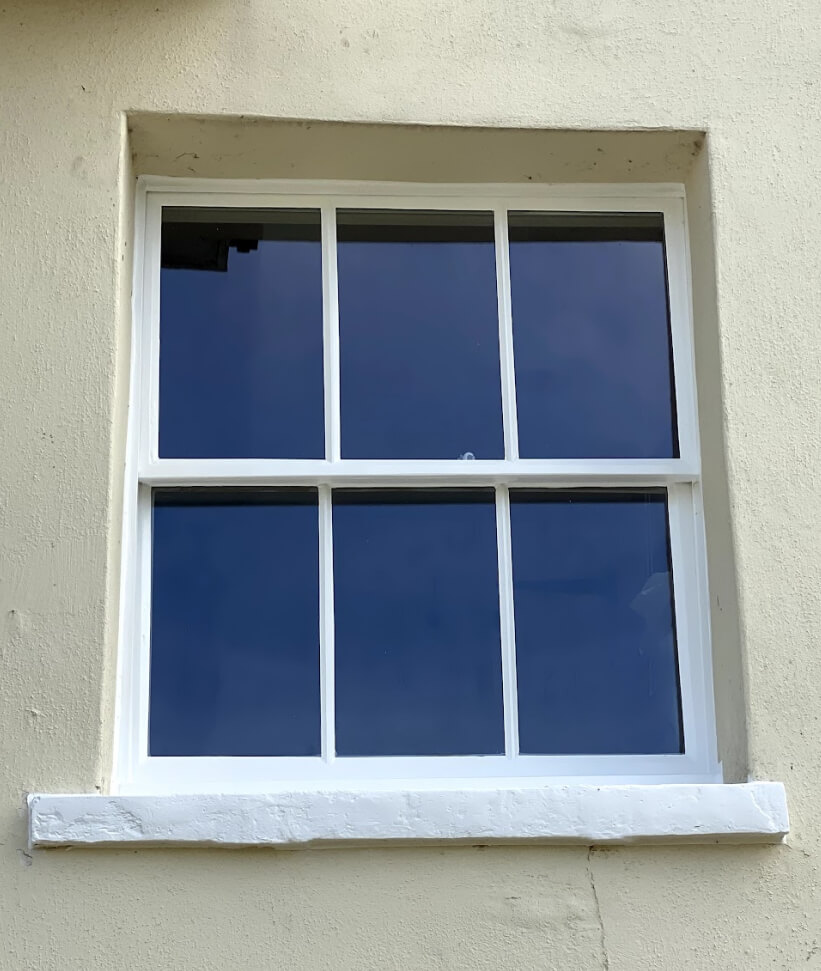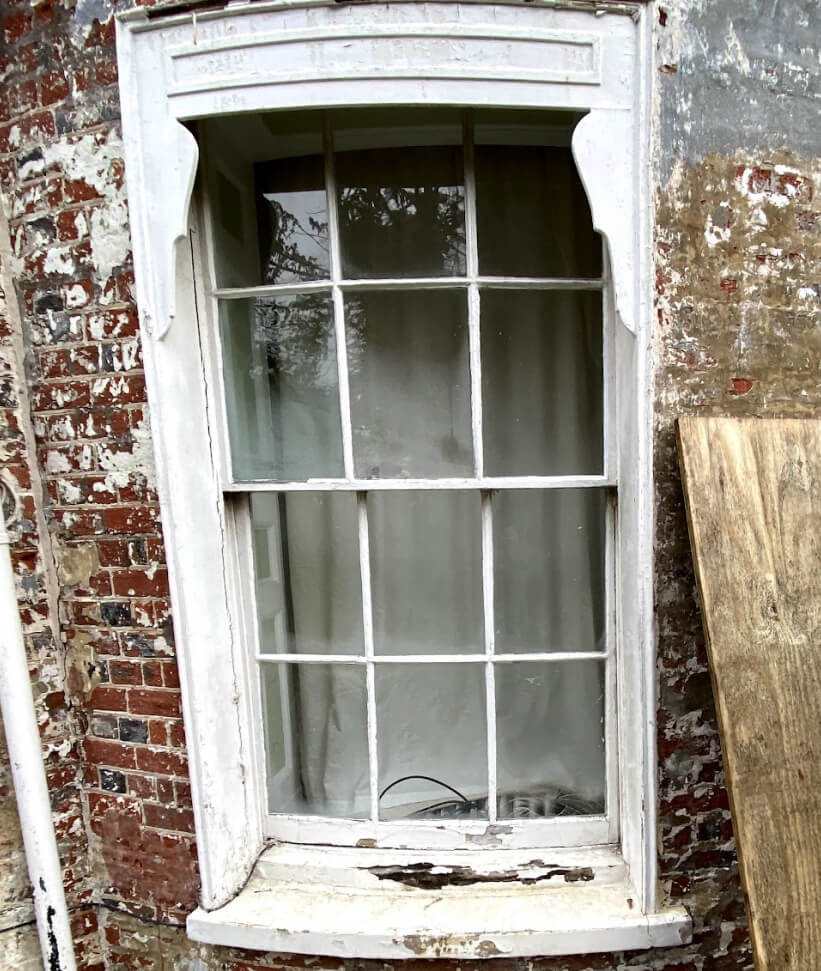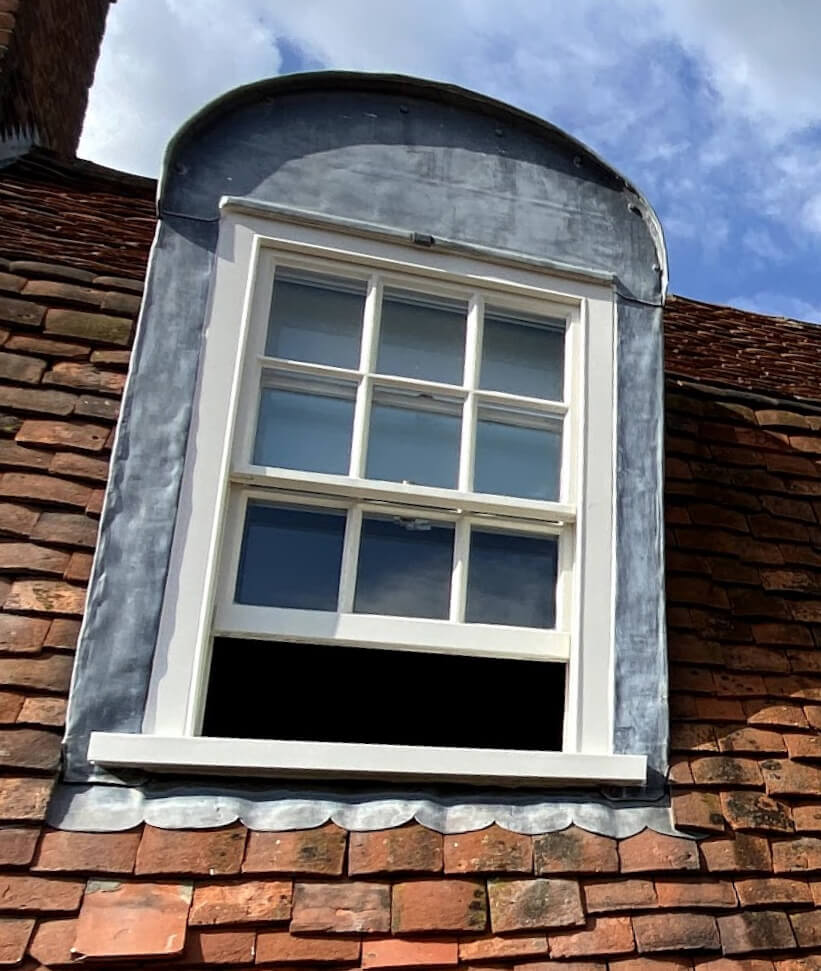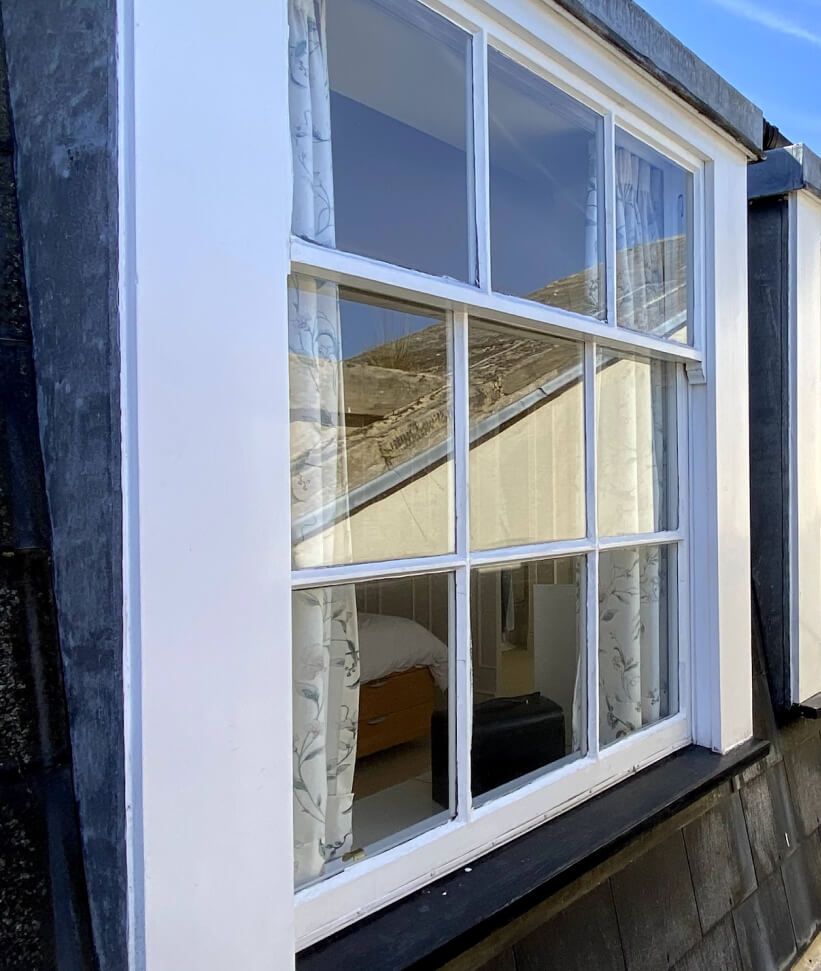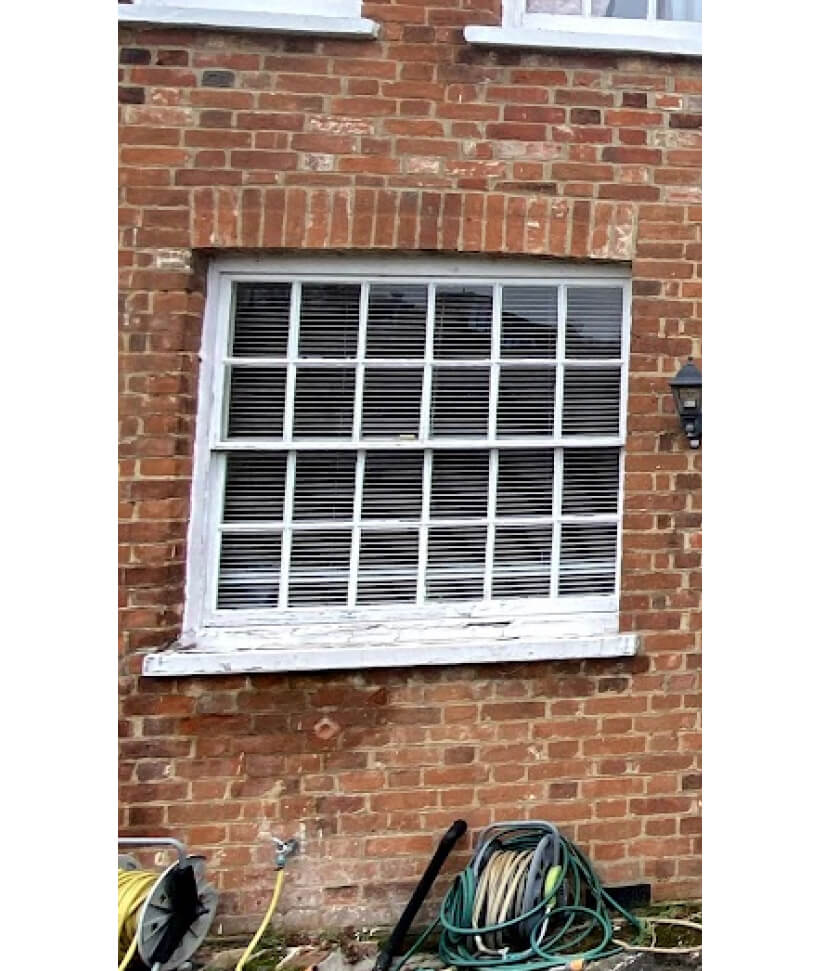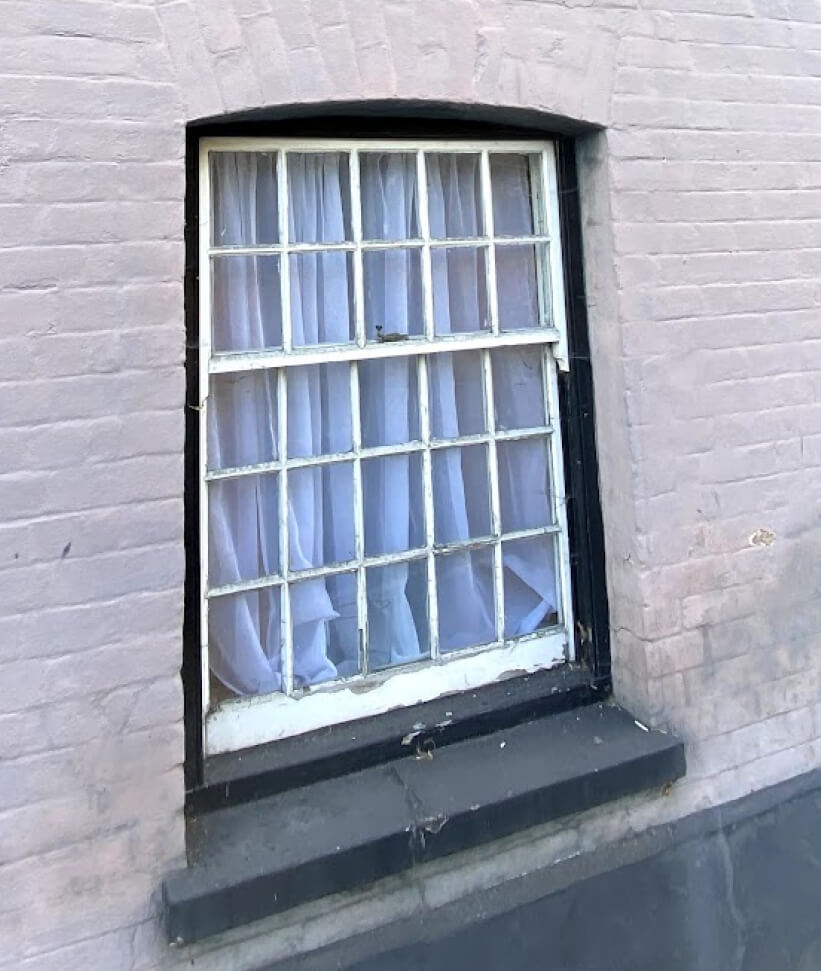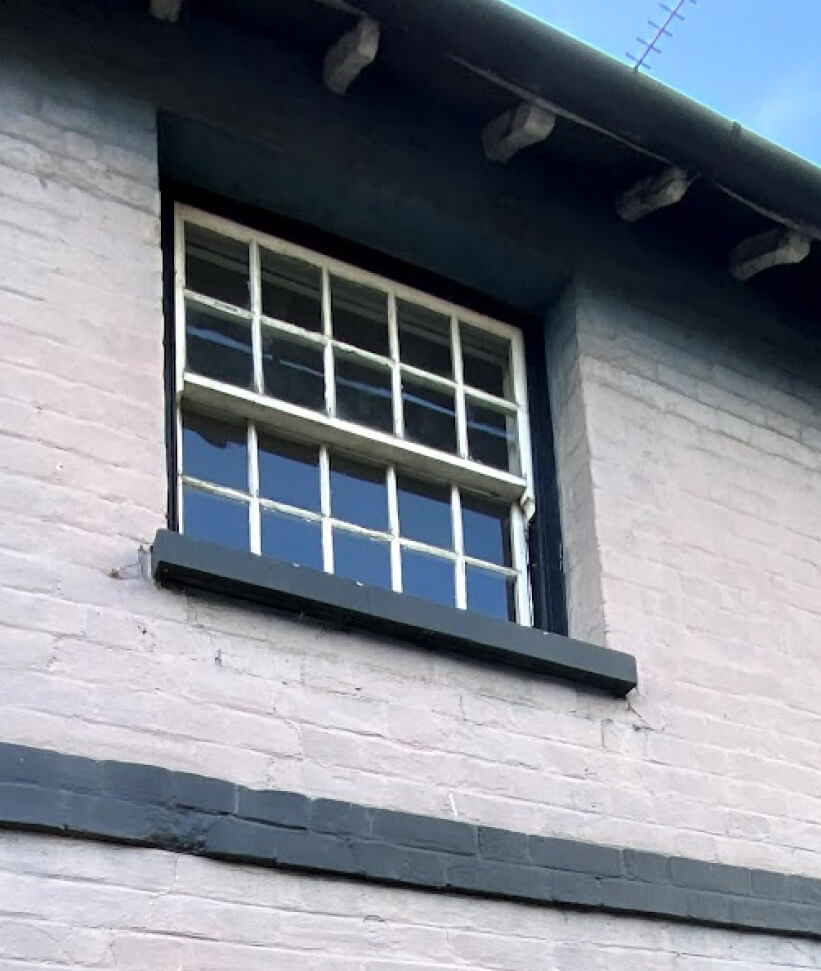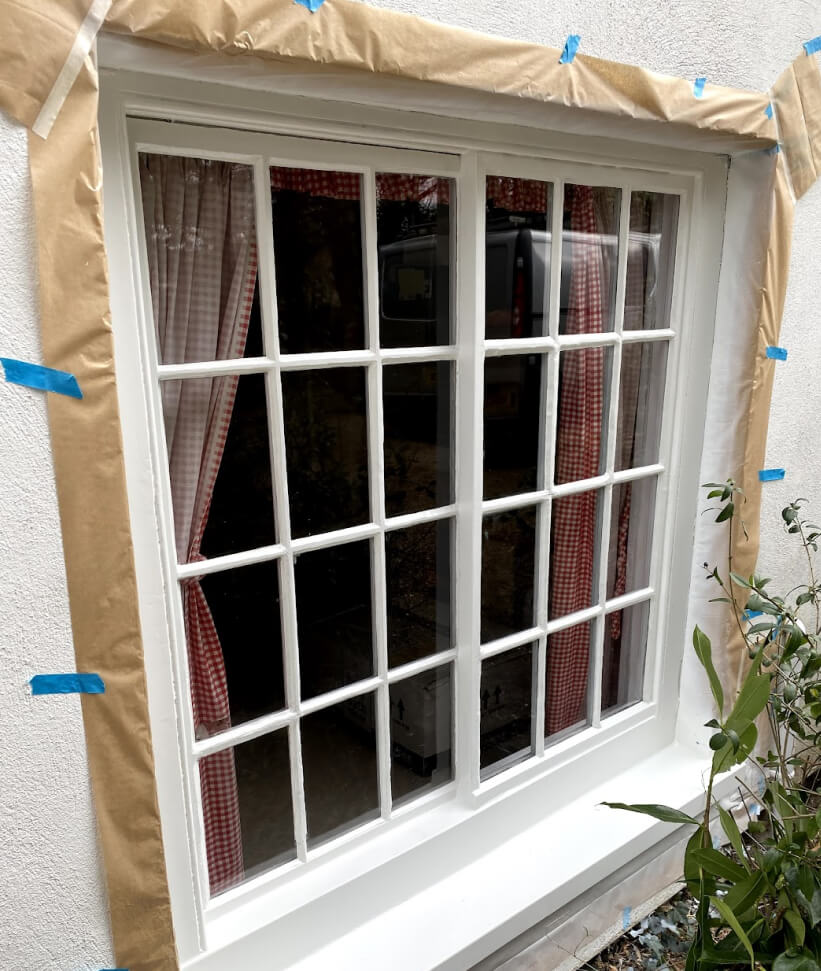 Victorian sash window styles
Thanks to advancements in glass manufacturing during the Victorian era, sash windows were able to ditch the '6 panes over 6 panes' design in favour of a 'two-over-two' grid design. This allowed for more natural light and heat into a room, thanks to the reduction in glazing bars. To ensure that the sashes were strong enough to hold the heavier glass, Victorian sash windows were fitted with run-through sash horns.
Although run-through sash horns aren't required in modern windows, many modern designs implement stick-on sash horns- also known as 'bolt-ons' – to give the window a historic appearance.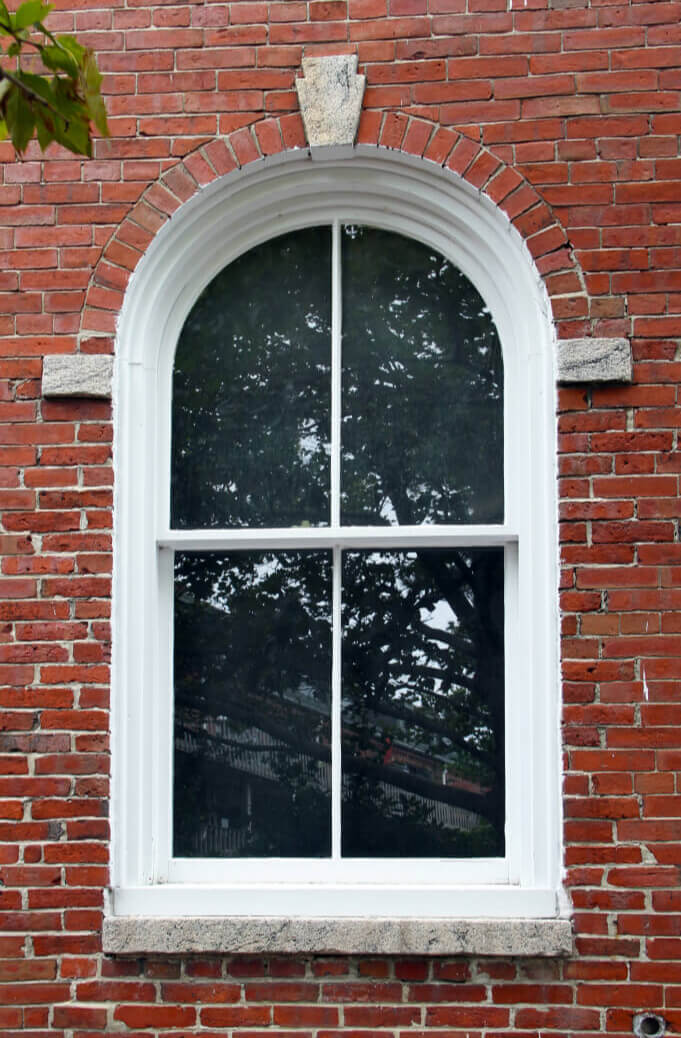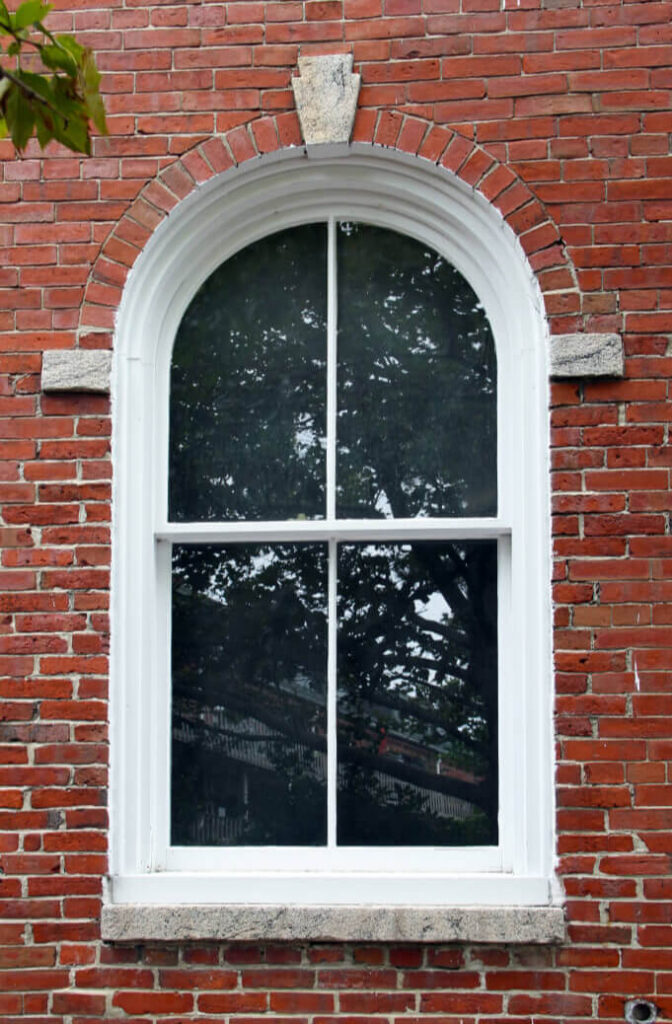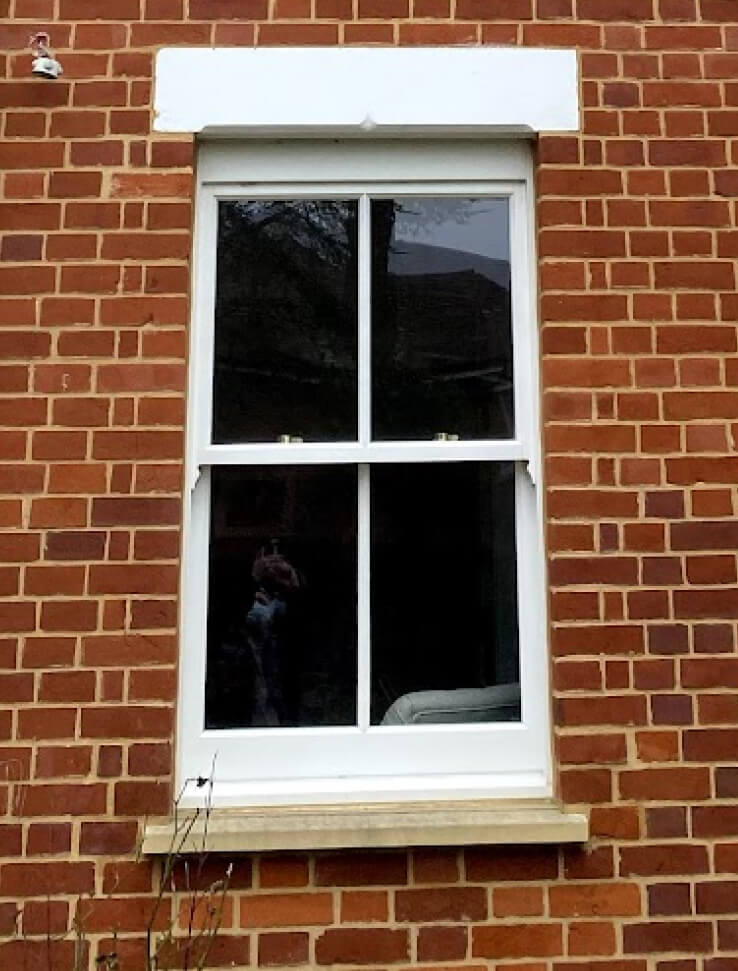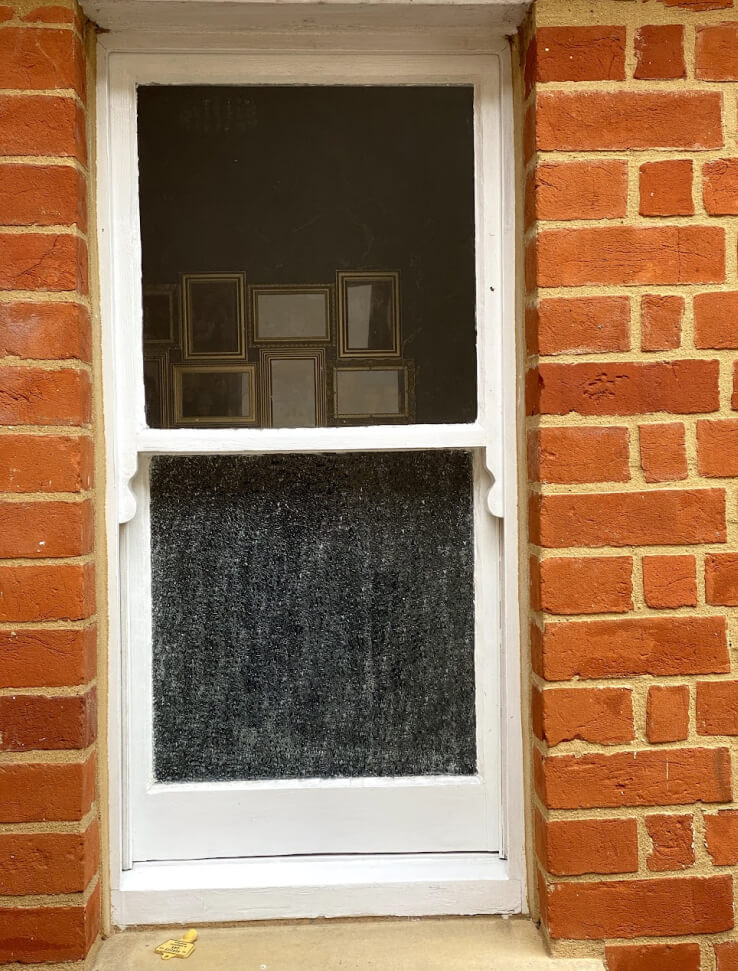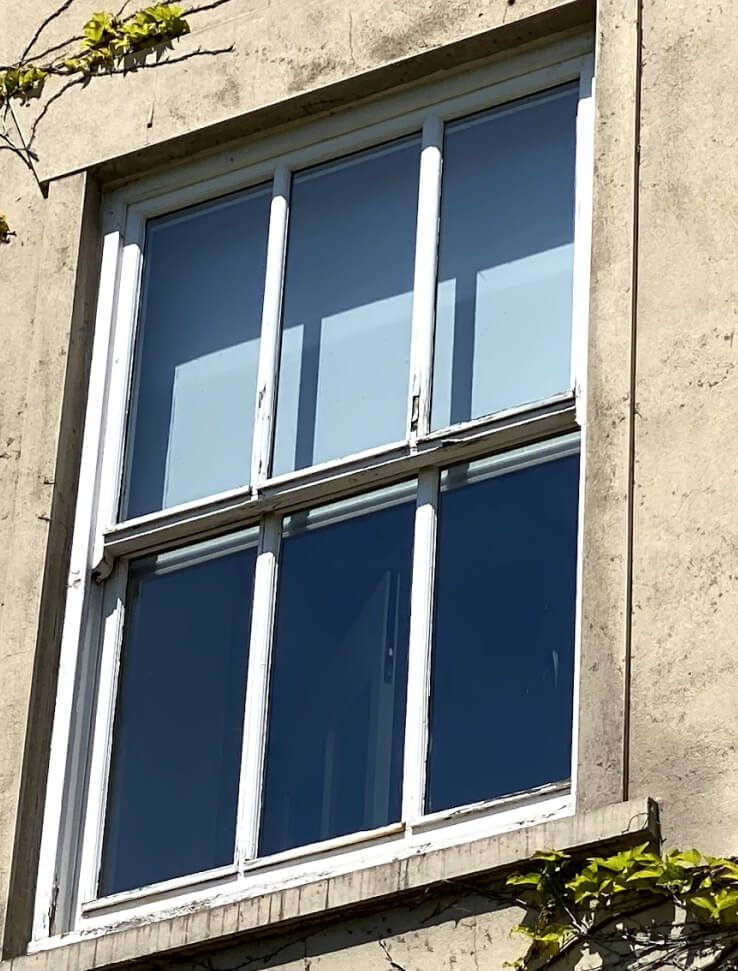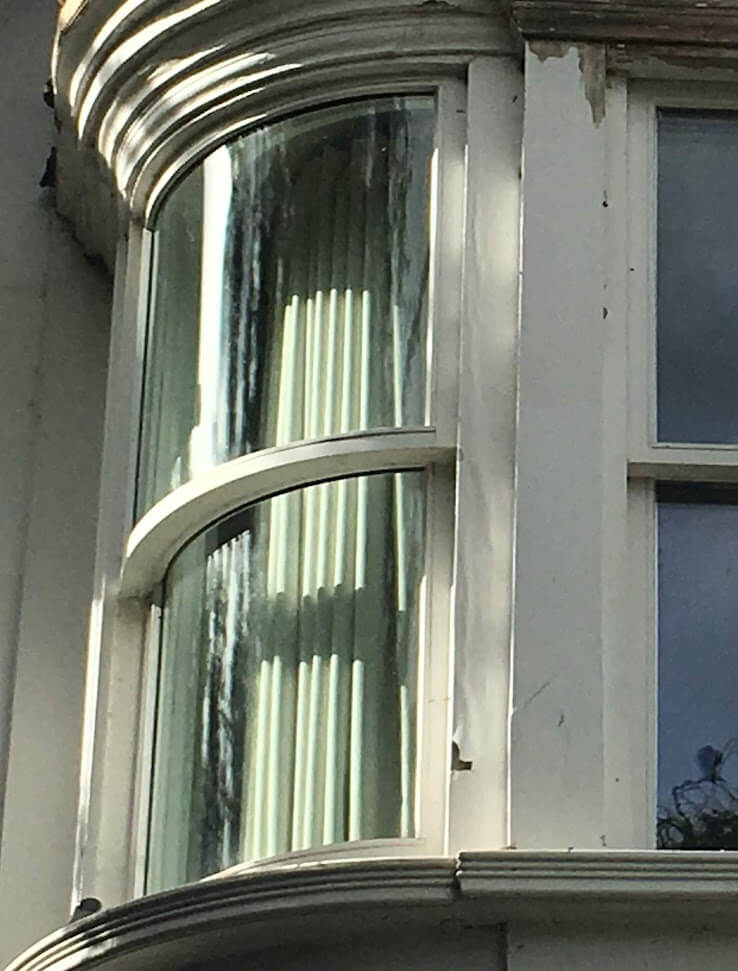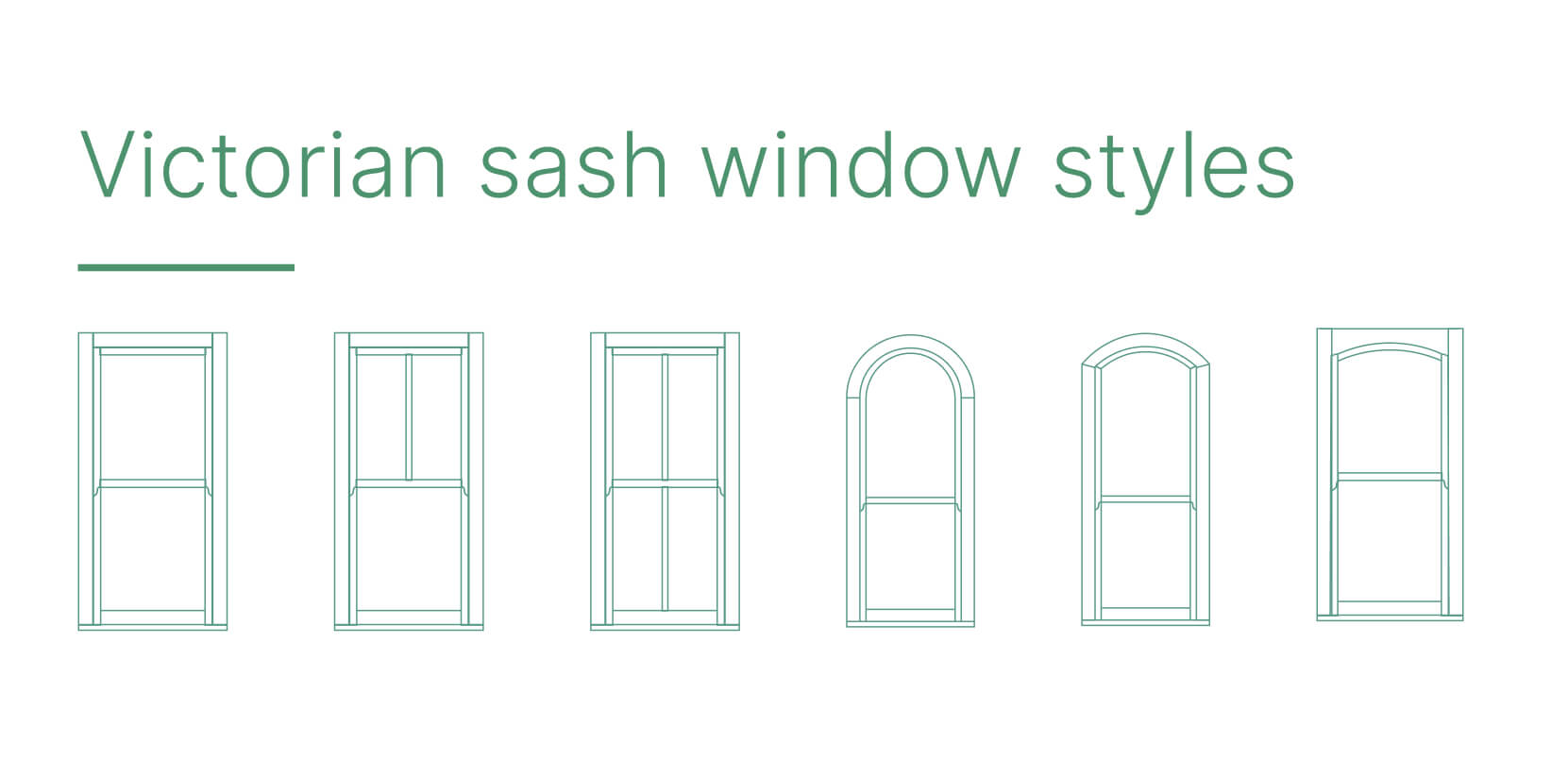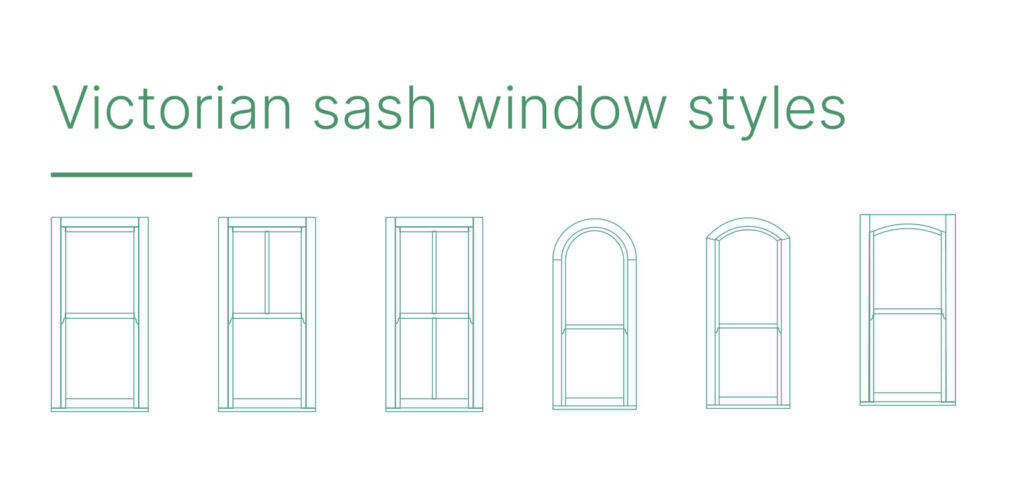 Queen Anne sash window styles
Queen Anne sash windows are a form of English Baroque architecture, which was prominent during Queen Anne's reign from 1702 to 1714.
Sash windows have numerous glazing bars that hold together a multitude of small panes of glass, as it was only possible to manufacture minuscule glass panes at the time. These glass panes are sometimes coloured, making the window stand out and giving it a distinct look.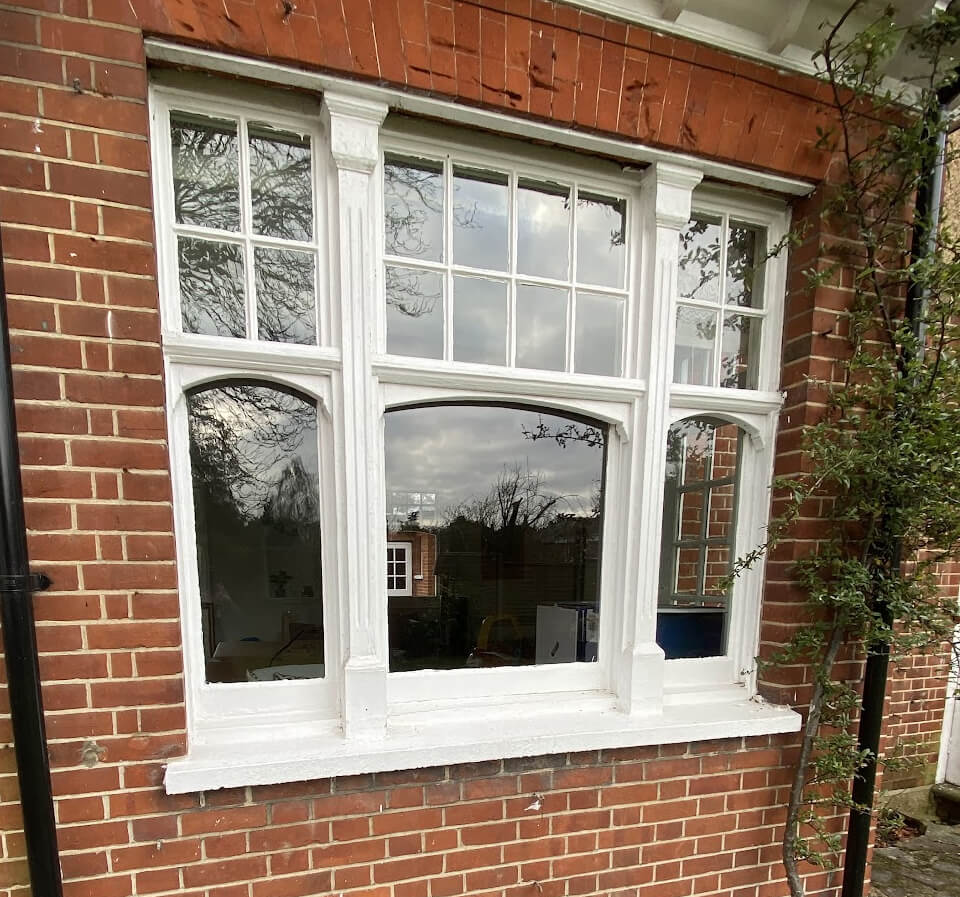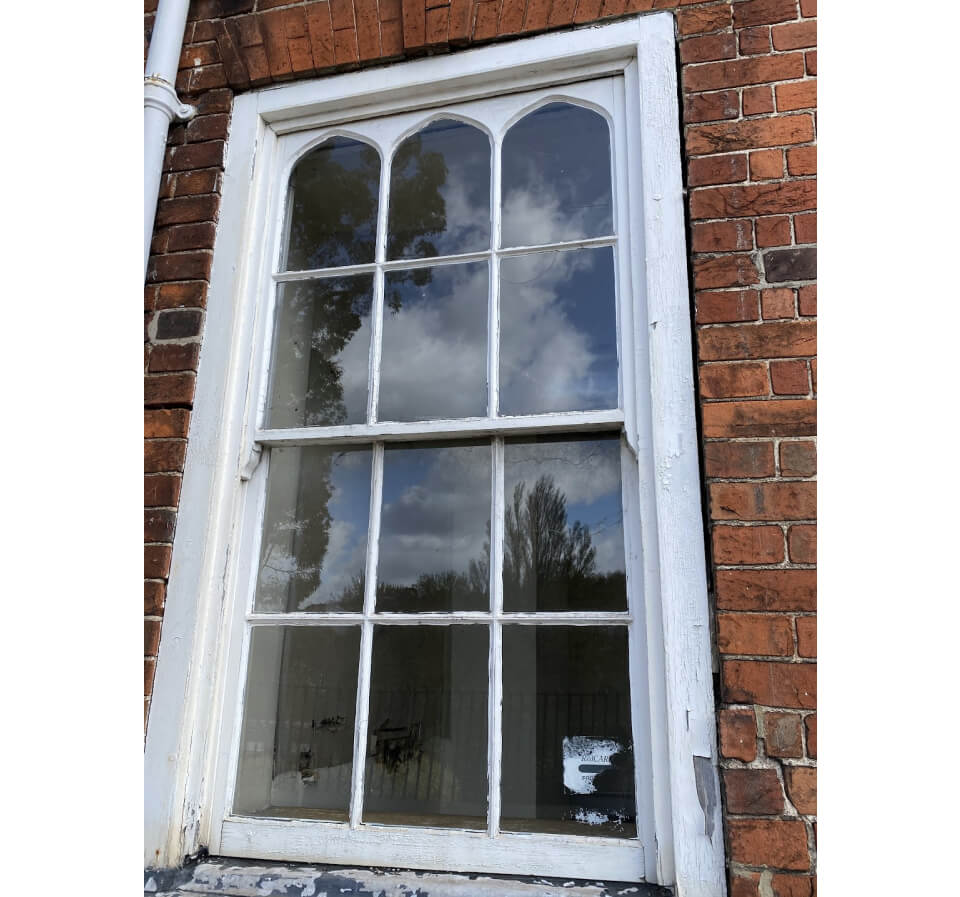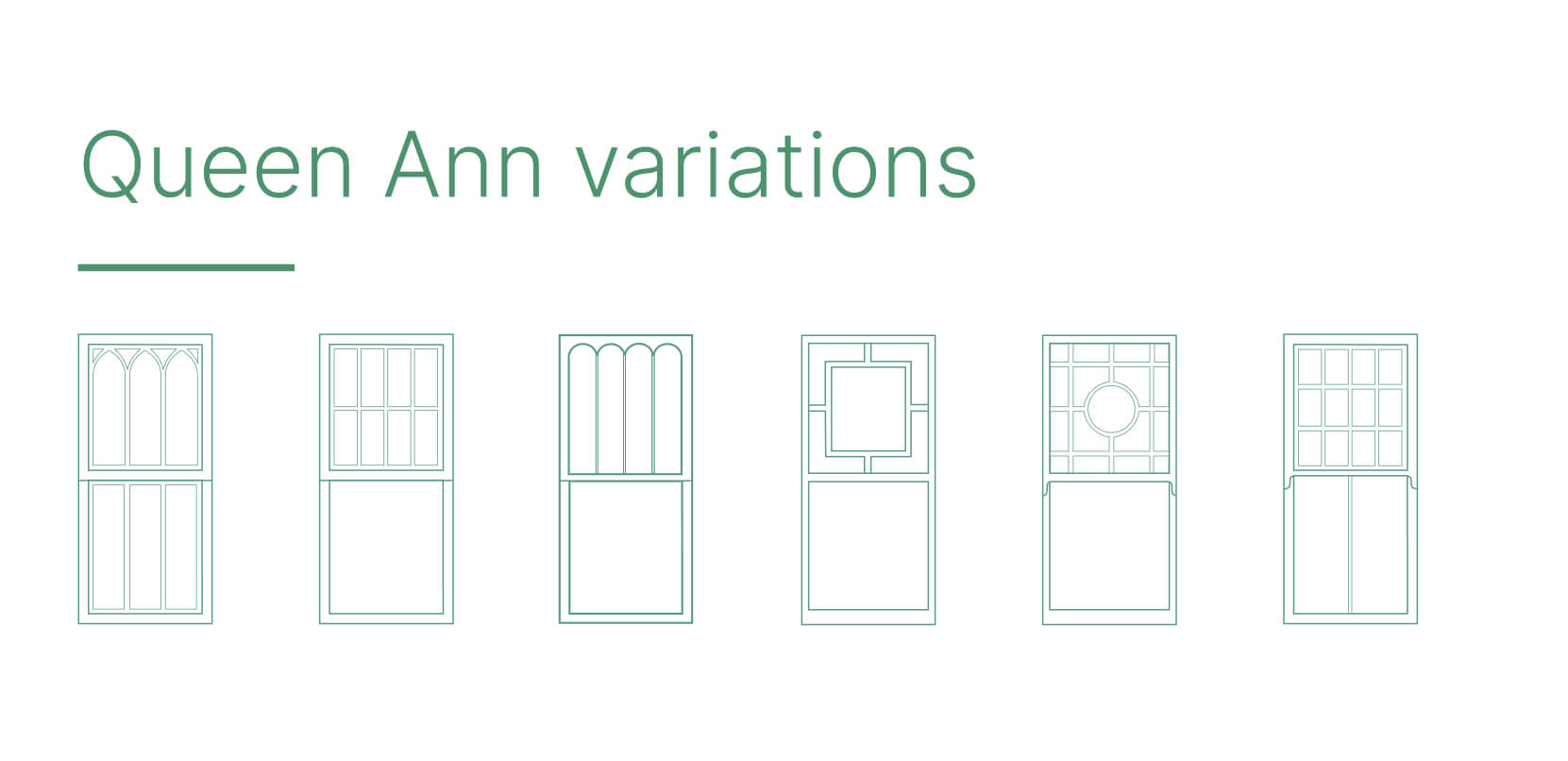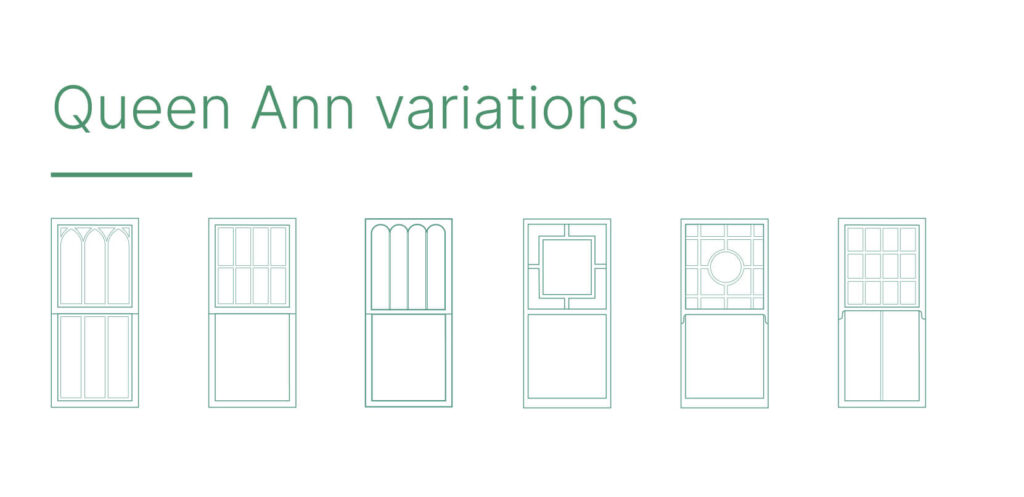 Edwardian sash windows
The Edwardian era only lasted nine years but had a huge influence on British architecture. The UK's middle-class was keen to flaunt their wealth at the time, so many homeowners wanted windows and doors that stood out. Edwardian sash windows are distinct for offering the best of both worlds from the Georgian and Victorian eras, with an elegant 6-panel sash atop a 2-panel bottom sash.
Although Edwardian sash windows let in less light and sun than Victorian sash windows, they have a unique appearance that was considered glamorous at the time.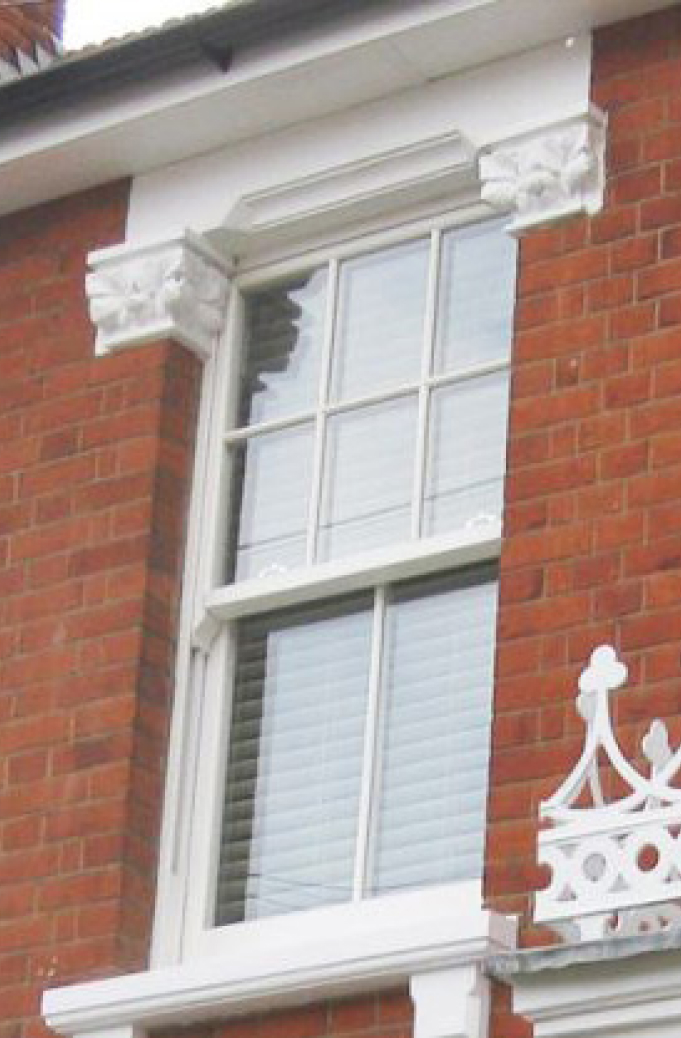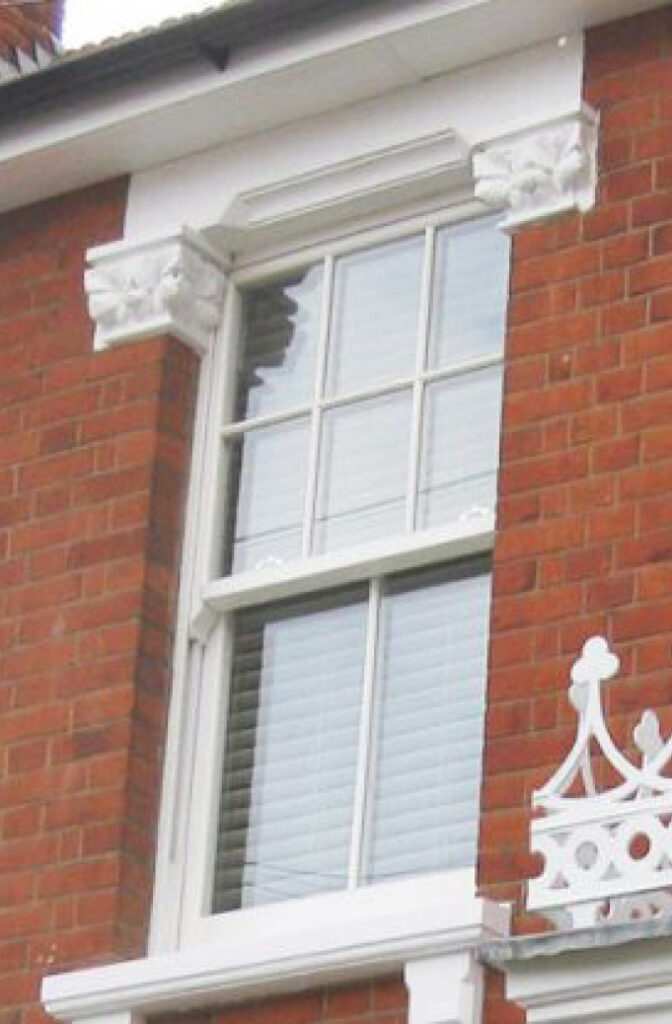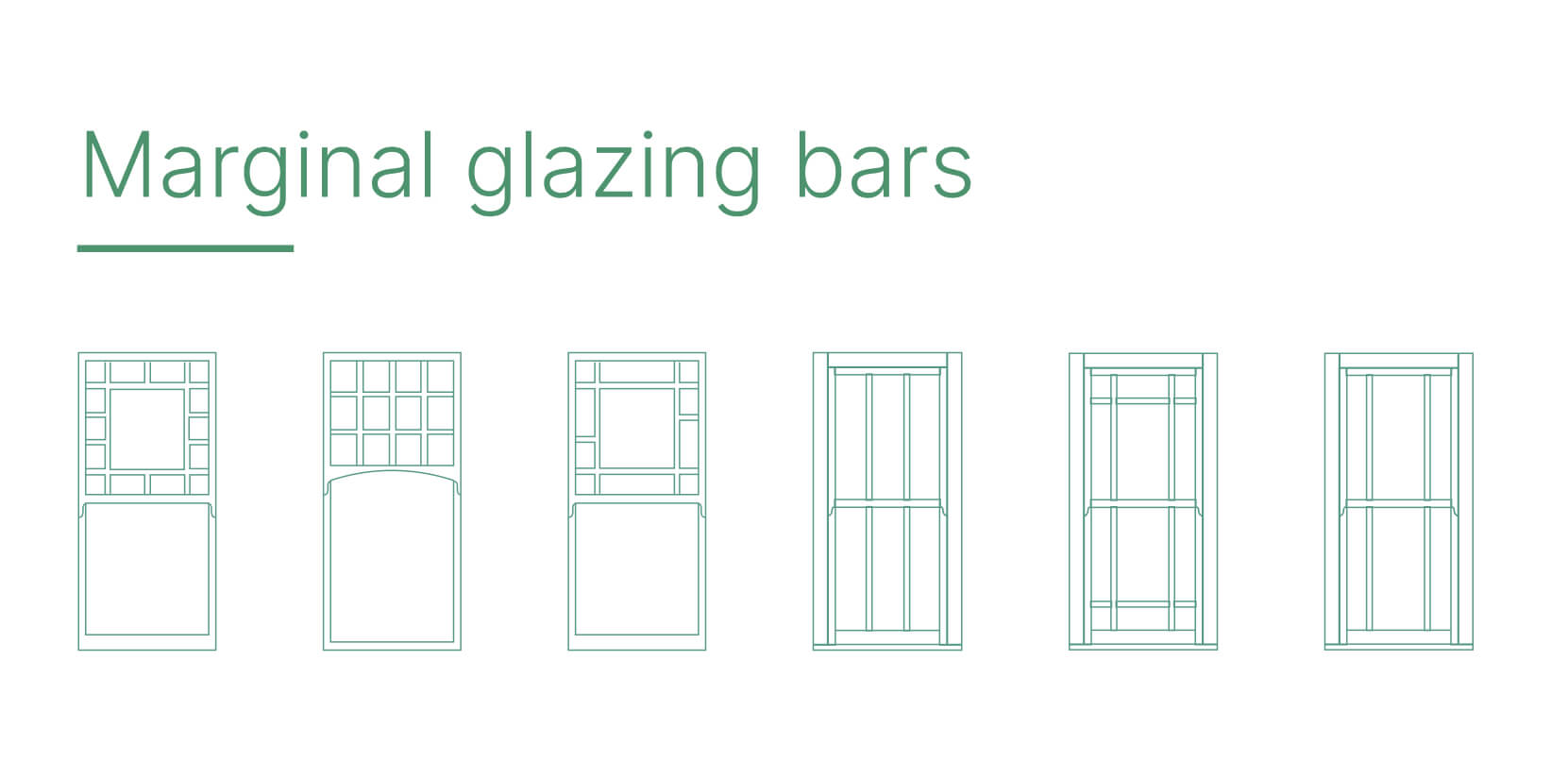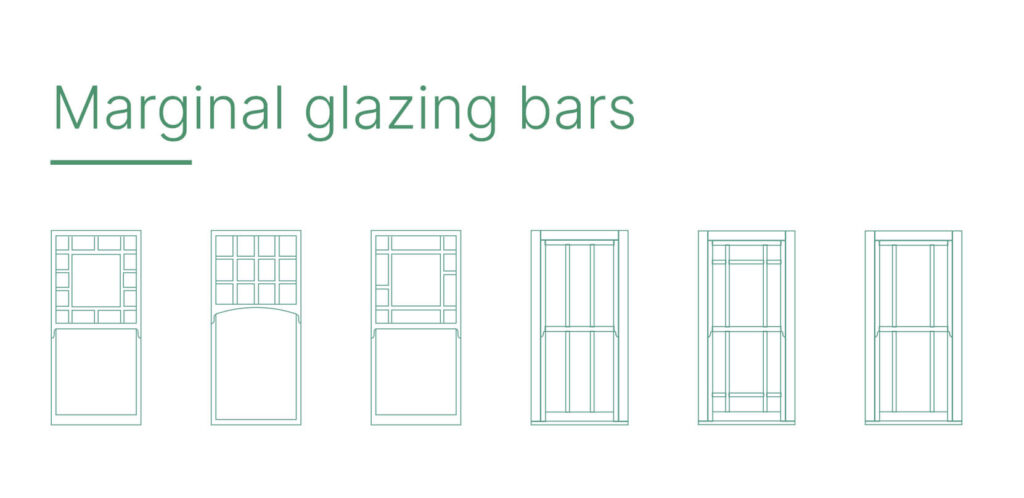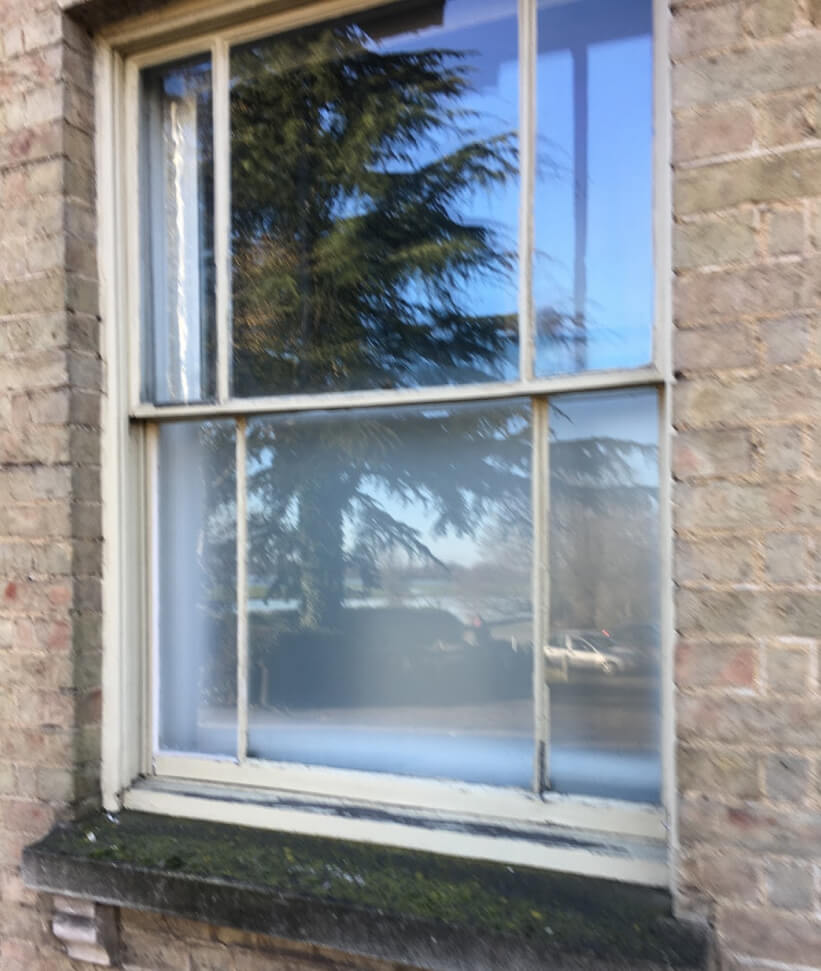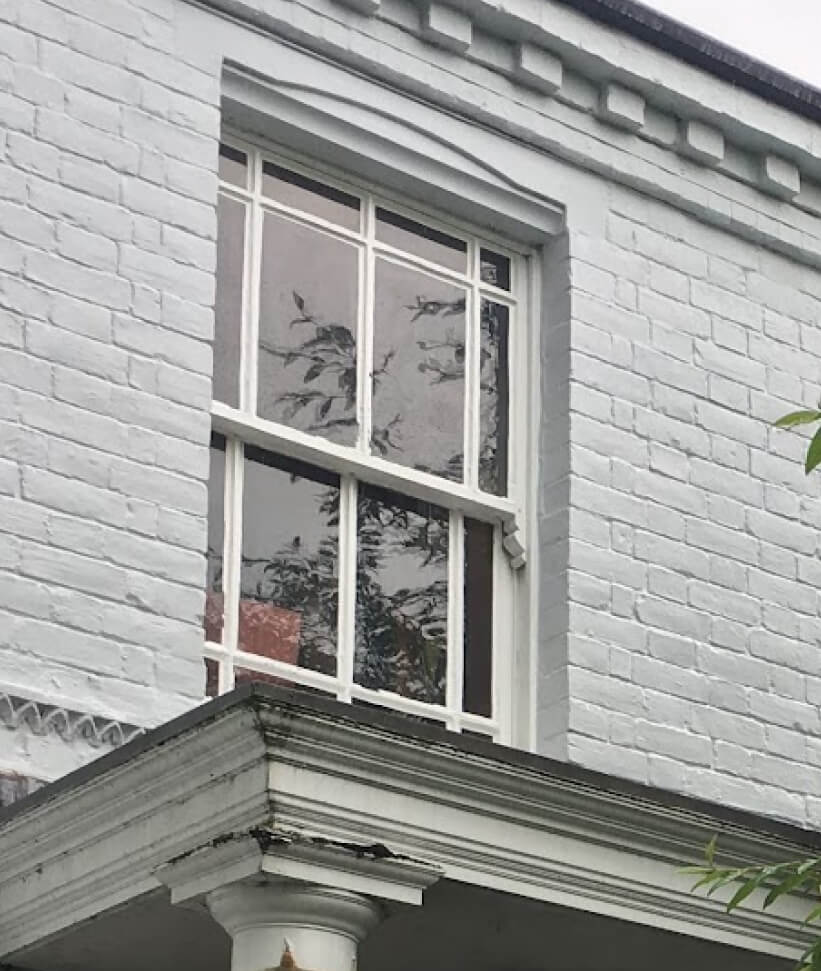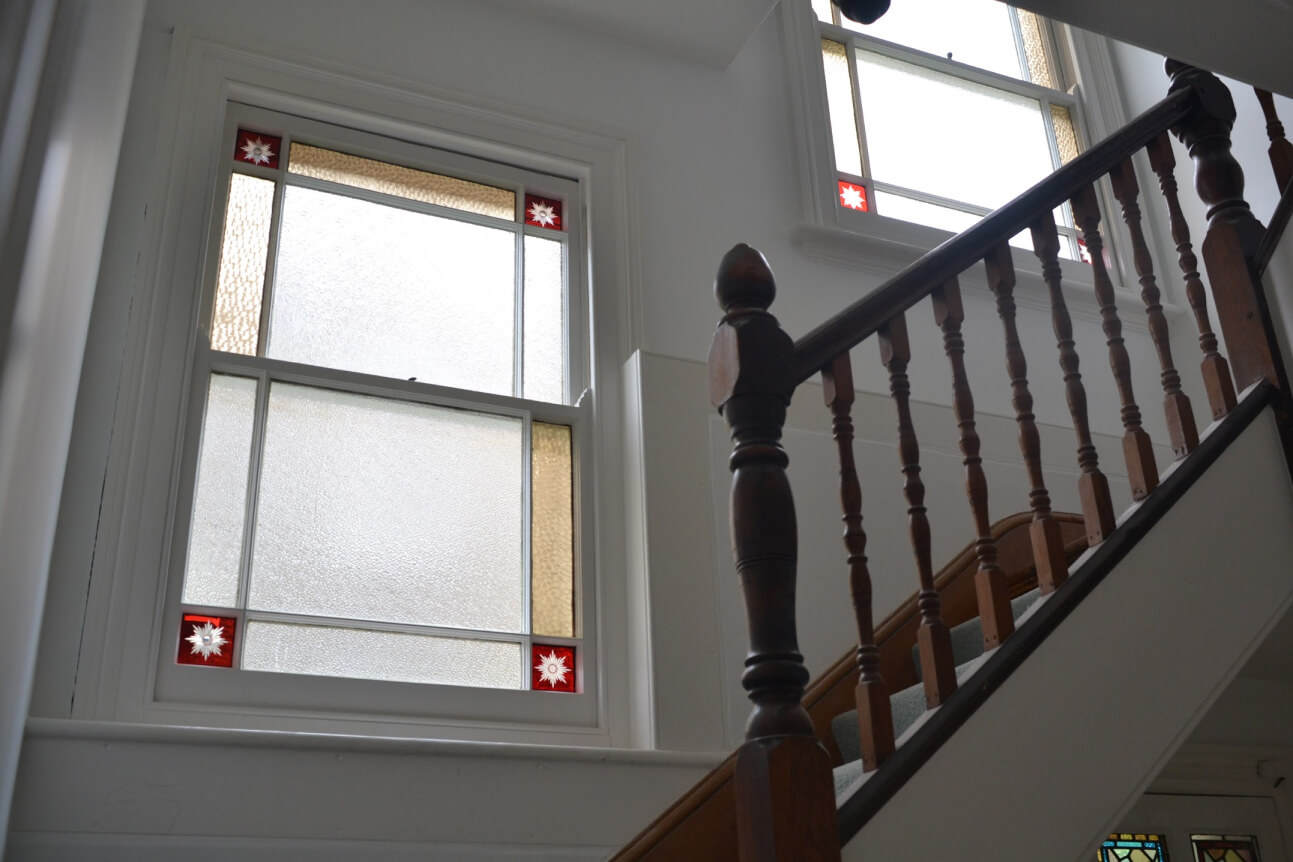 Bay sash windows
Bay windows became popular in the aforementioned Edwardian era.
Due to improvements in public transport, suburban neighbourhoods rose in popularity. Housing restrictions in these neighbourhoods weren't as strict, as most suburban houses at the time were built a fair distance away from roads and paths.
As mentioned before, the middle-class wanted to flaunt their wealth in the Edwardian era and stand out. Thanks to the easing of housing restrictions, Edwardian houses could quite literally stand out with bay windows, a type of window that protrudes outwards, creating a bay on the inside of the property. Because of how wide and far-reaching bay windows are, they let a great deal of natural light and warmth into a property.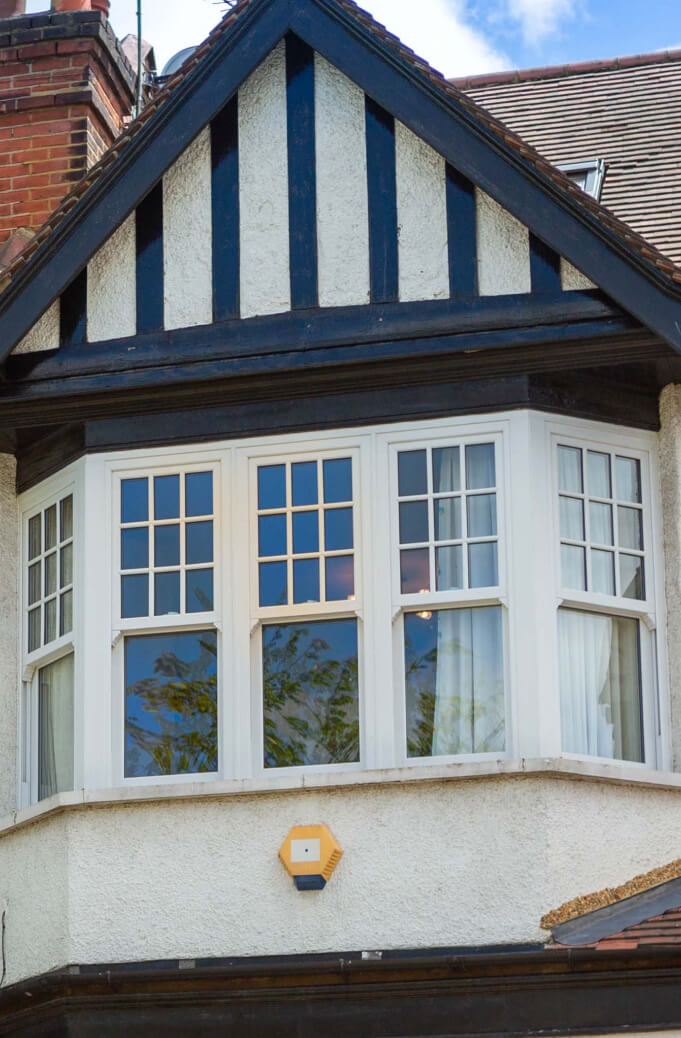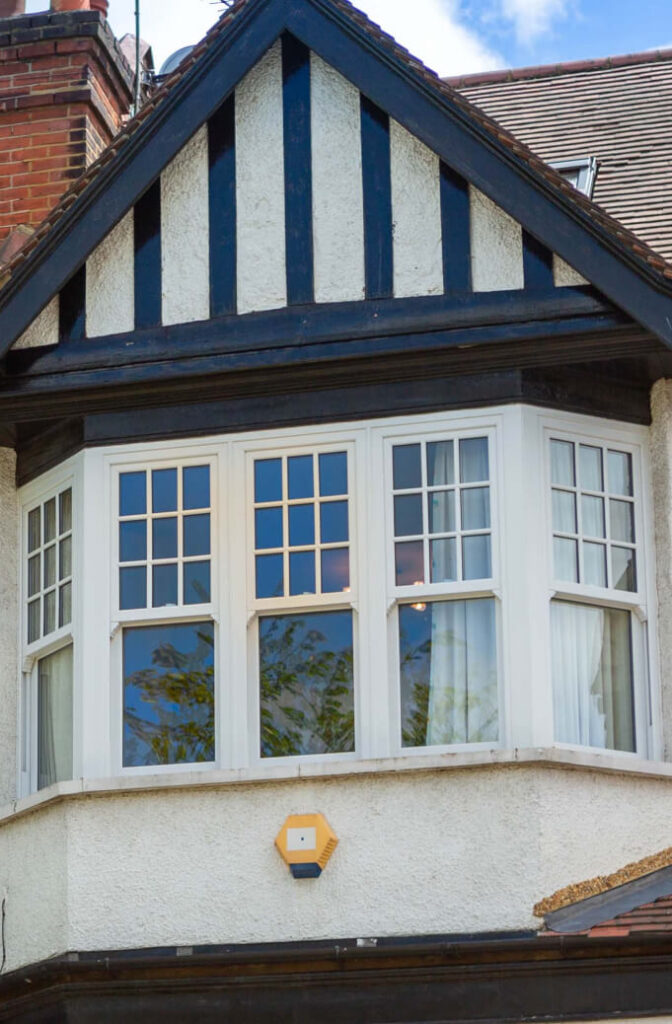 Bay window styles
Bay windows protrude out from a property's walls to make them stand out as an eye-catching feature and create more space inside a room; usually the living room. There are a handful of different bay window styles that are popular in the UK:
Box Bay Windows
Box bay windows live up to their name by having their flanking windows at a 90-degree angle to the central front-facing windows, creating a box-like formation.
Canted Bay Windows
Canted bay windows feature a classic design with angled flanking windows that form a wide, far-reaching bay window. This design lets a ton of natural light and heat into the property and gives those inside the house a great view of the outside.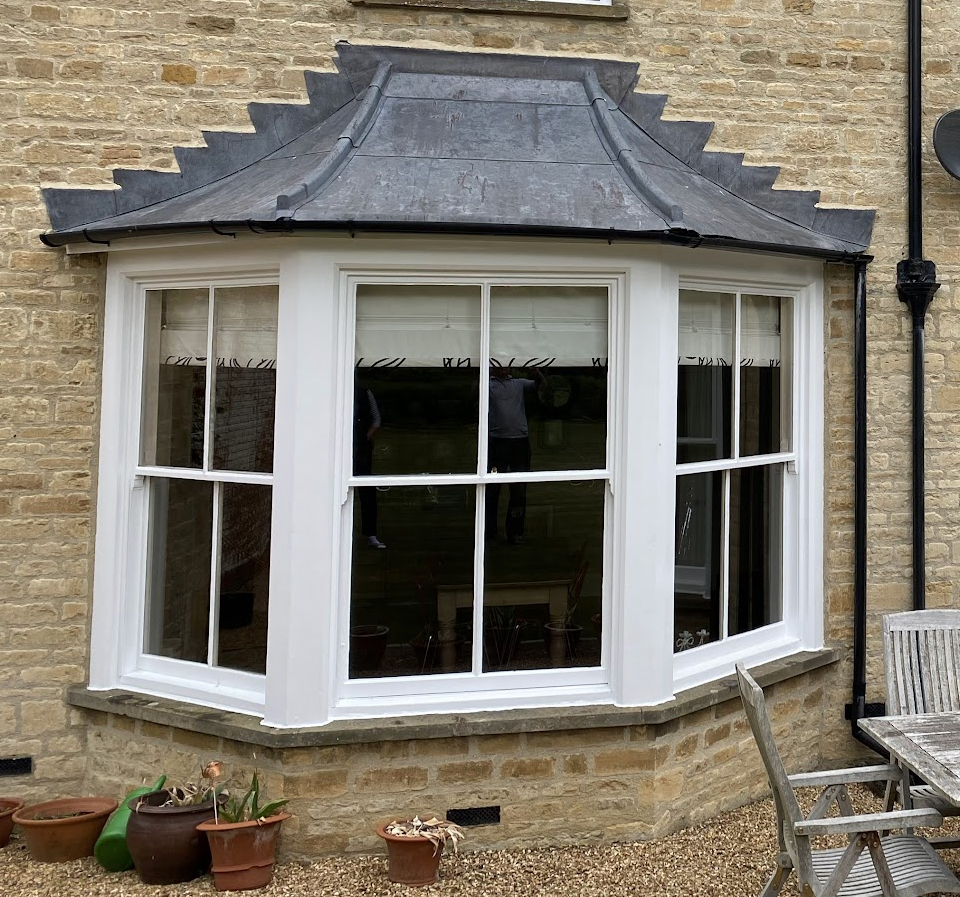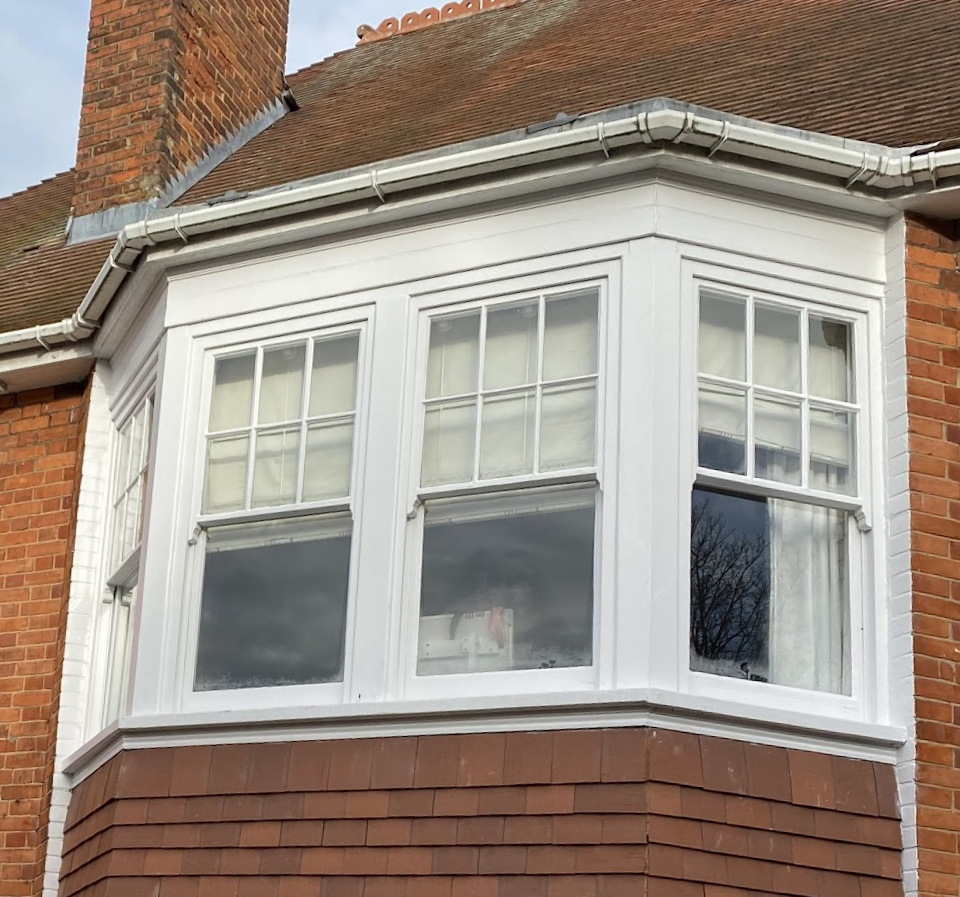 Circle Bay Windows
Circle bay windows – also known as round bay windows – are an aesthetically pleasing style that forms a semi-circle outside of a property's walls. Like canted bay windows, circle bay windows let a lot of light into the property.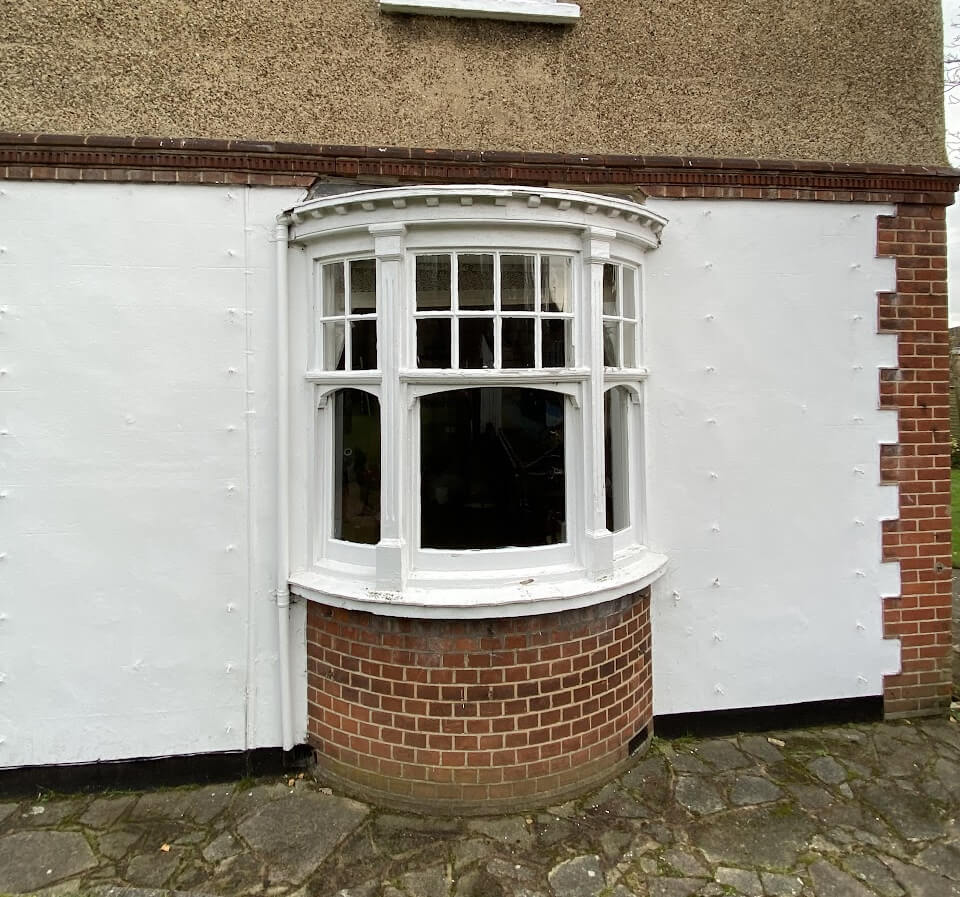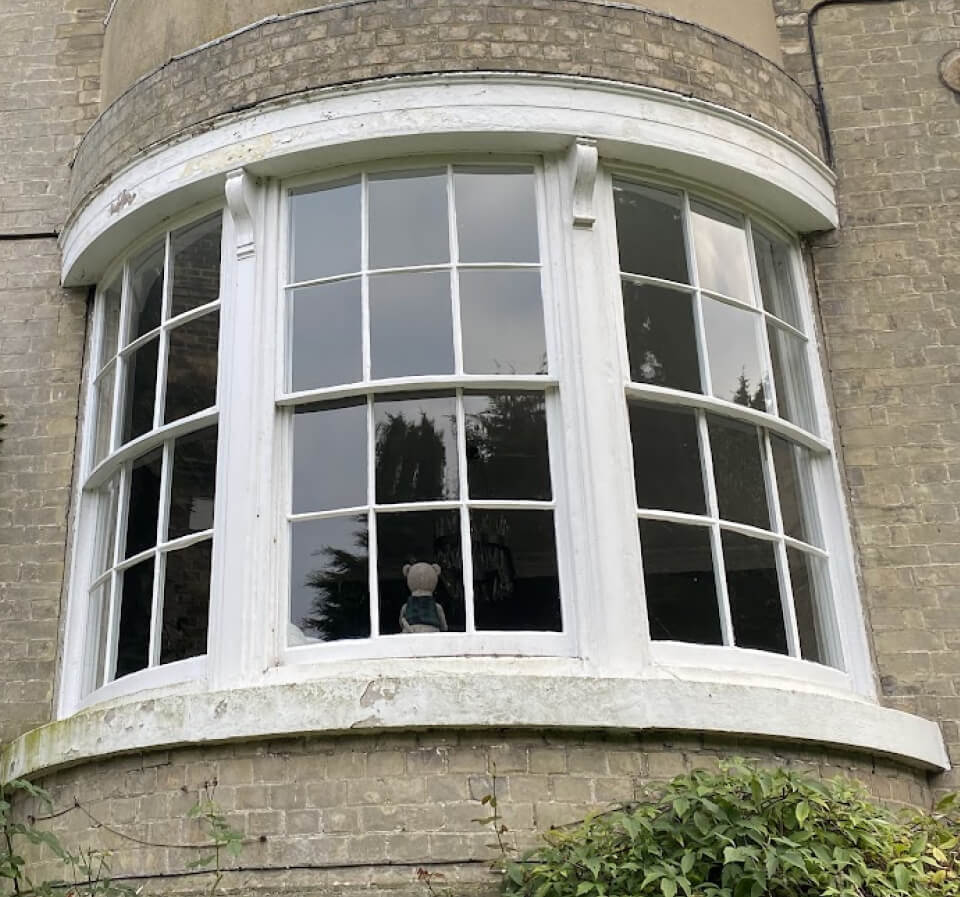 Oriel Windows
Oriel windows are a form of the bay window that was popularized in the UK during the English Renaissance; an era of an artistic movement that lasted between the early 16th century and early 17th century.
Oriel windows are commonly found on the upper floor of a property, unlike other styles of bay windows that are commonly found on the bottom floor. Oriel windows are also defined by how they're supported by decorative corbels or brackets.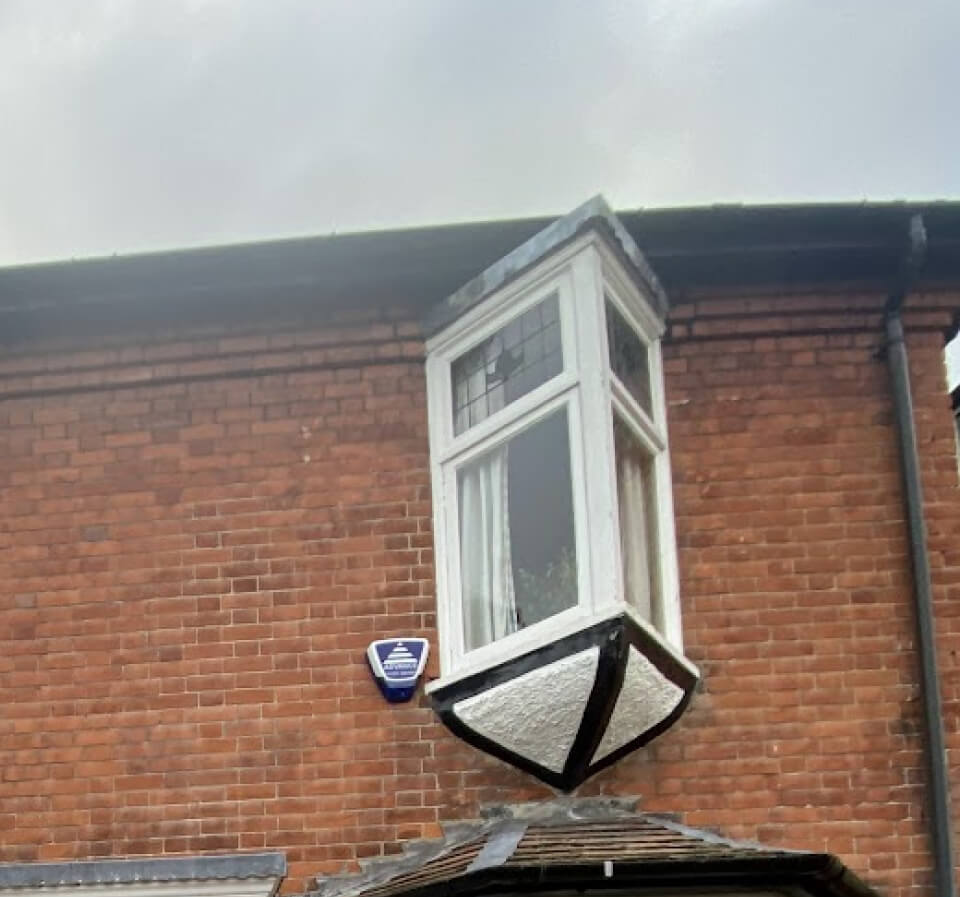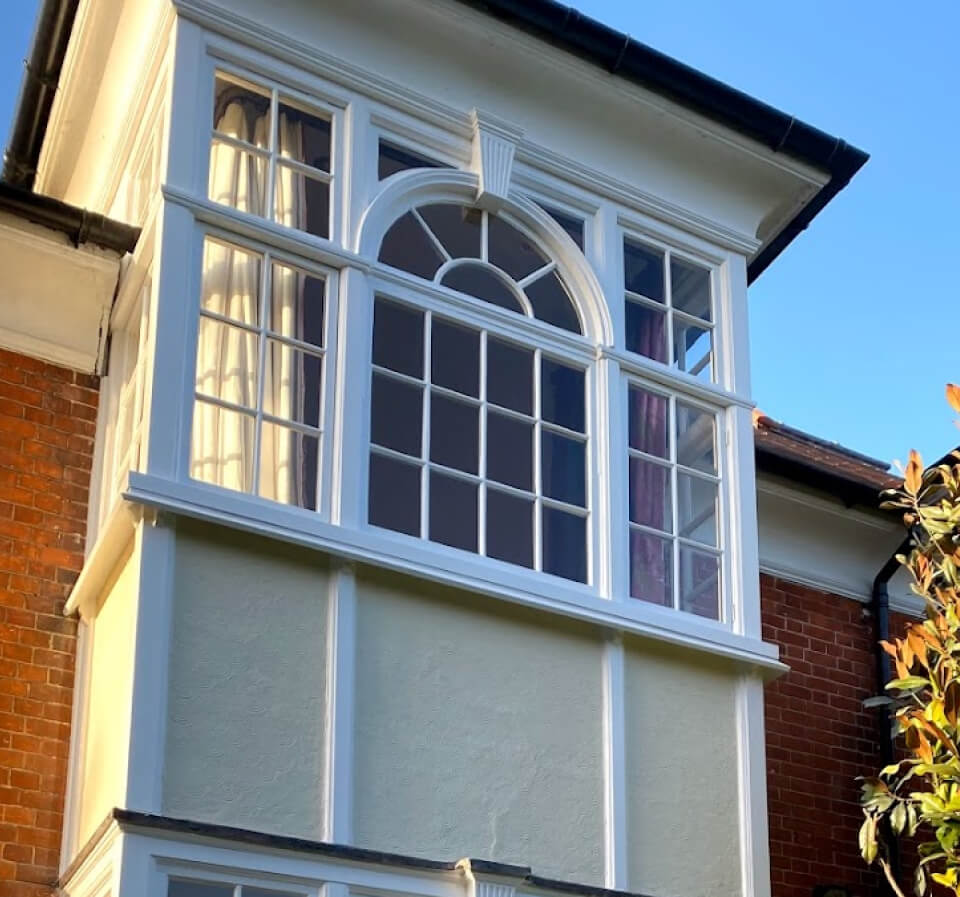 Coupled windows
As the name suggests, coupled windows are two windows of equal shapes and sizes that sit closely together to form a pair. They give houses a symmetrical appeal and let plenty of natural light in.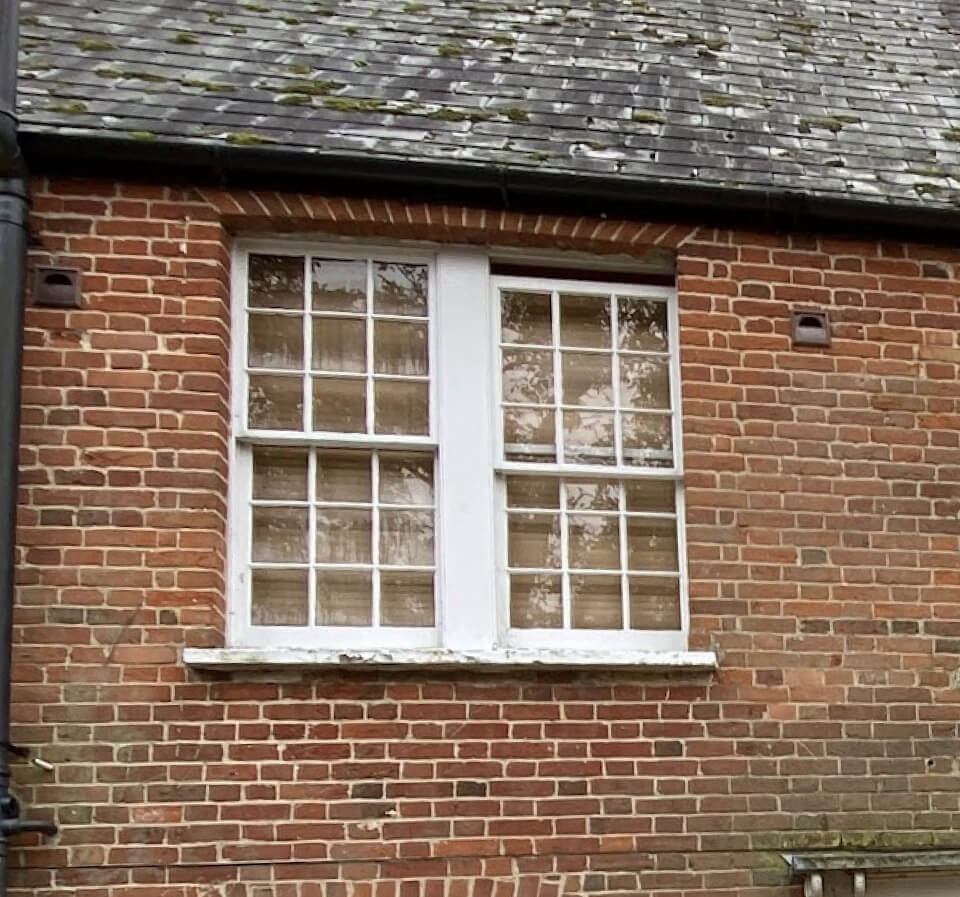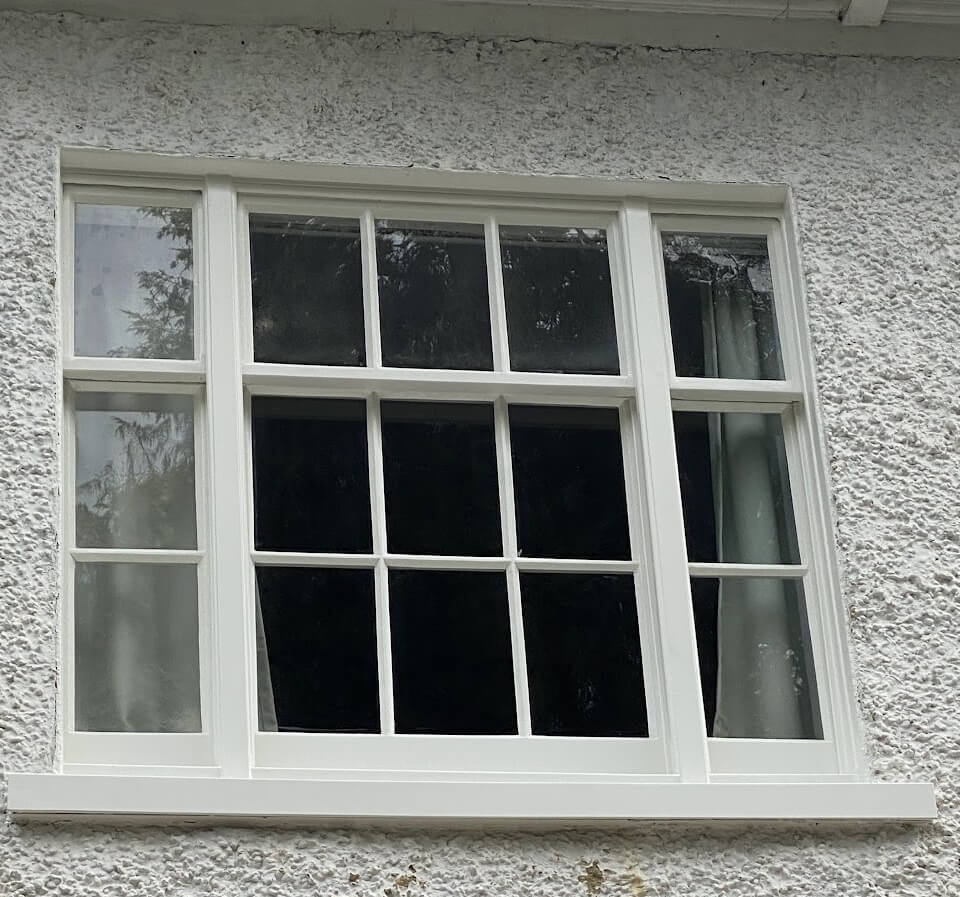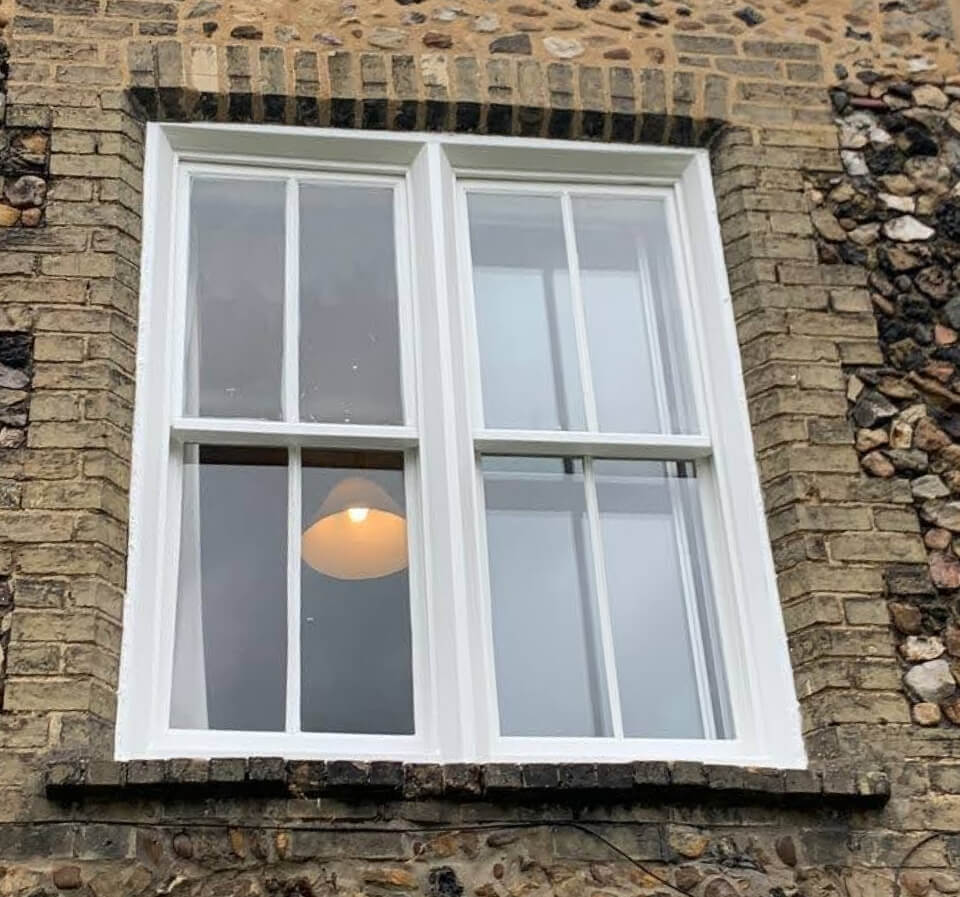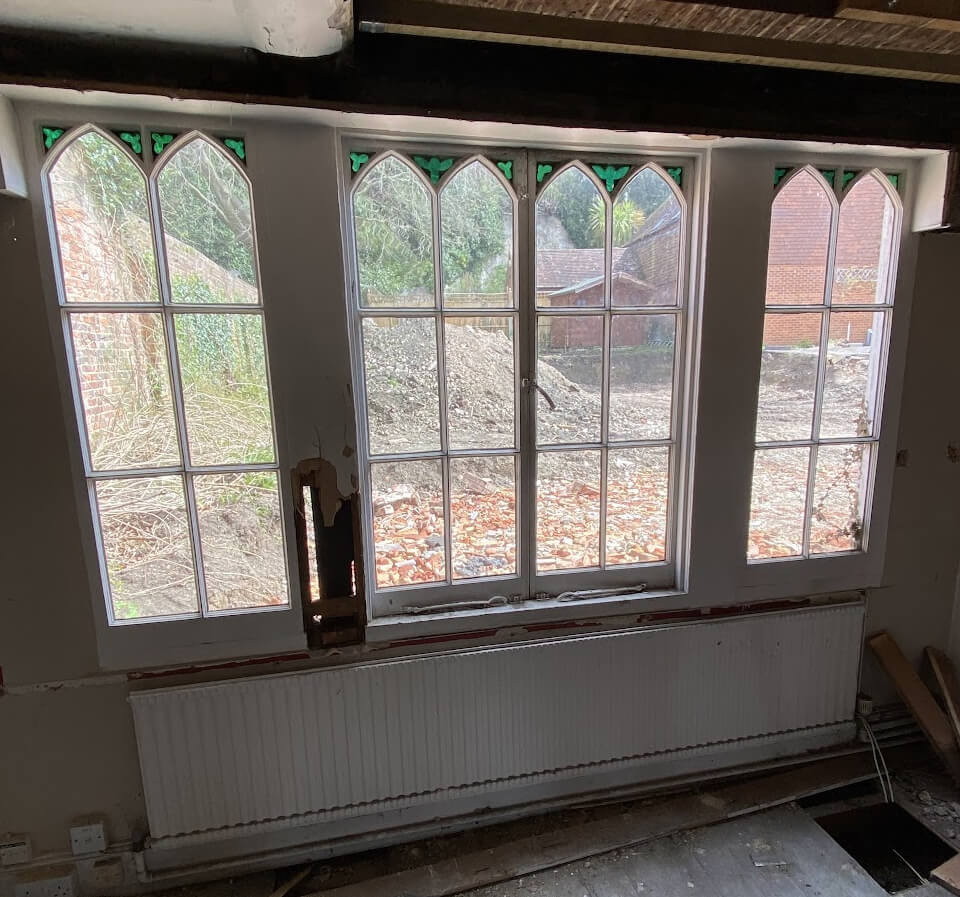 Venetian-style sash windows
Venetian windows are from Palladian architecture – an era of architecture defined by Italian Renaissance architect Andrea Palladio (1508-1580).
Veteran windows are tripartite structures that consist of one large window in the centre that is topped with an arch and has two smaller windows flanking it. Pillars usually separate the windows, giving the structure a quintessential Italian Renaissance appeal.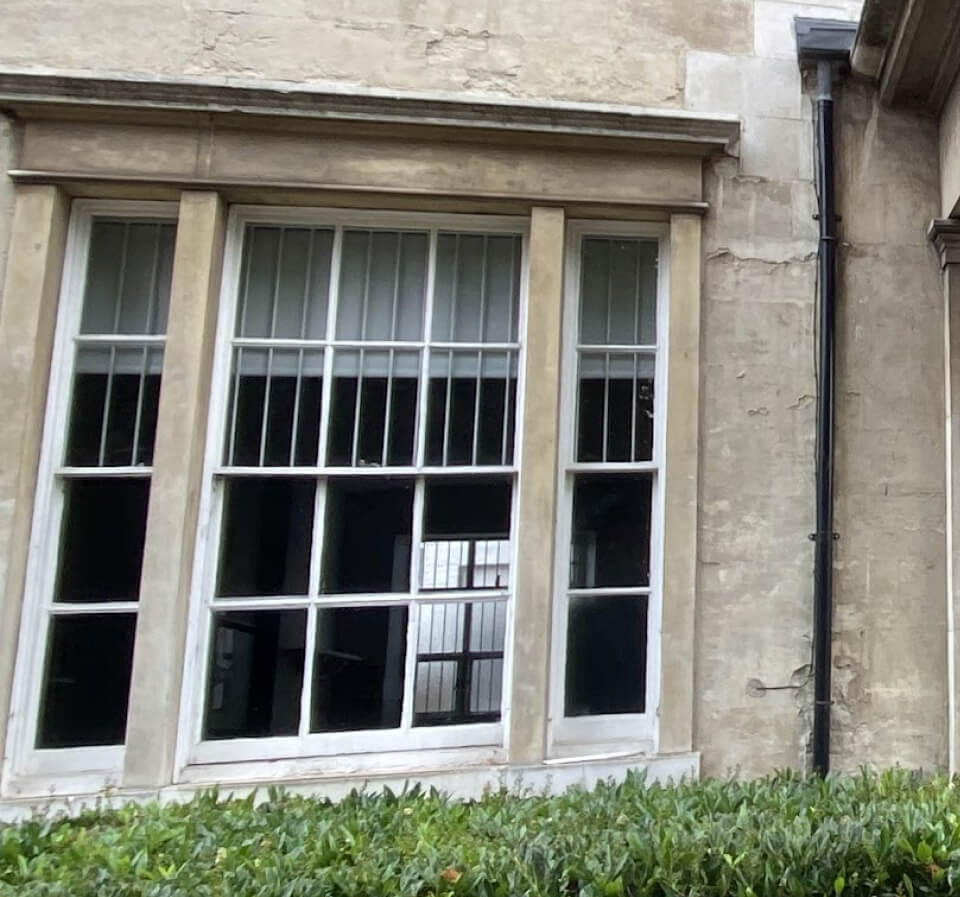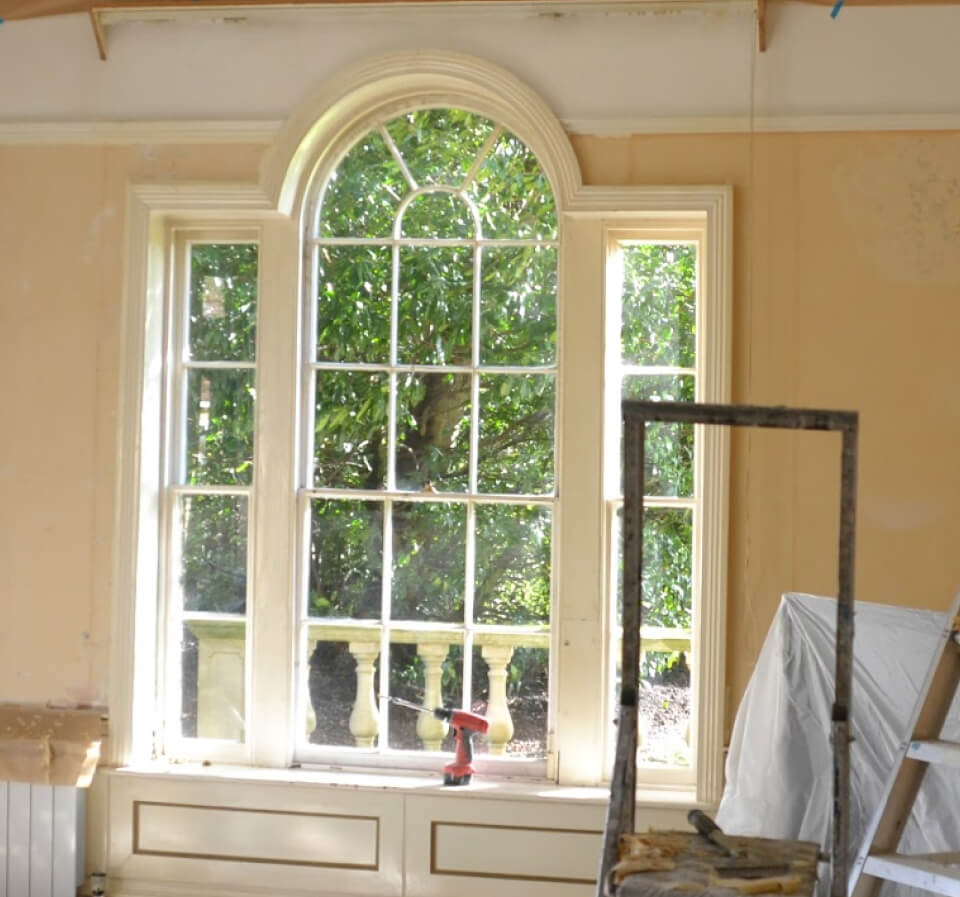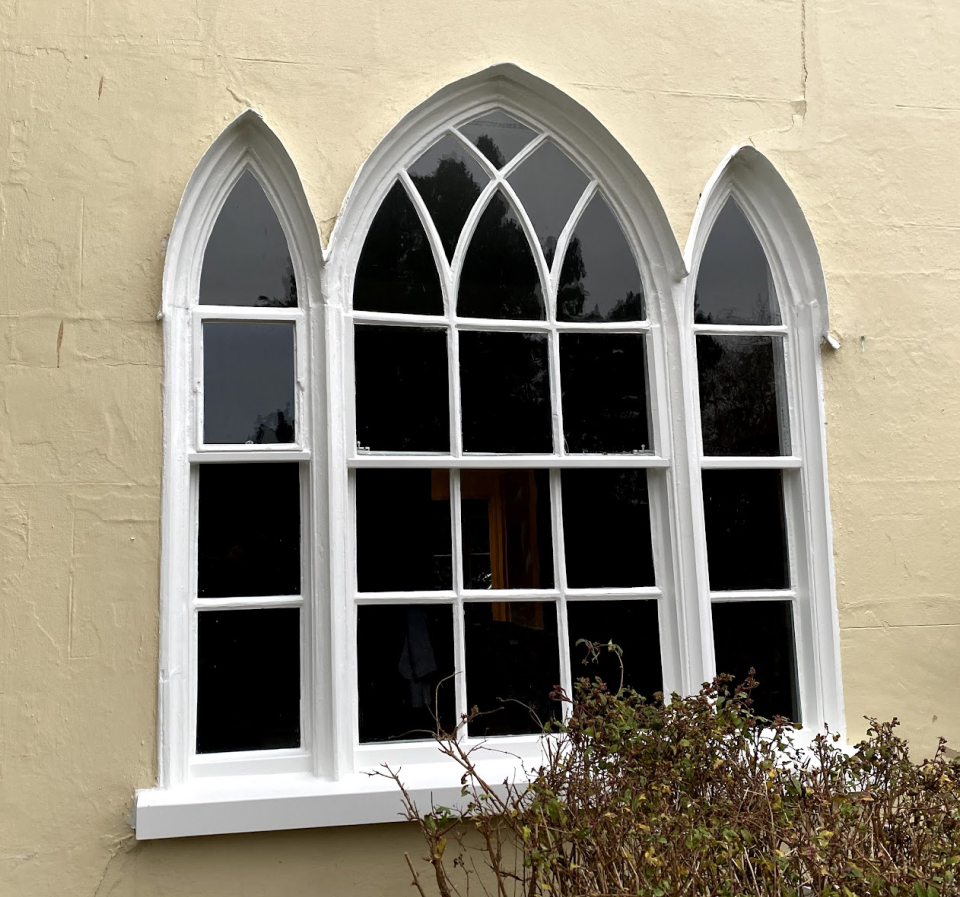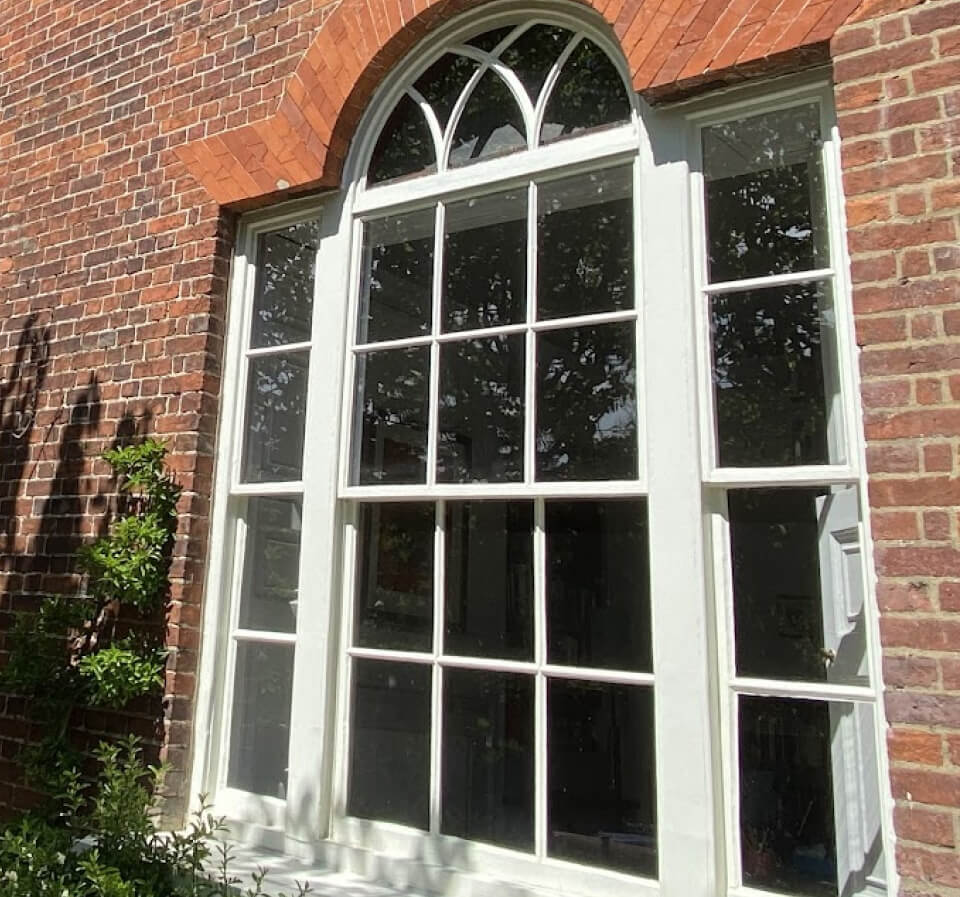 Window frame types
It's not just glass and glazing bars that have changed over the years, as window frames have also gone through many adaptations and innovations.
Traditional timber frames
Timber frames were used in the UK for centuries and are still common today. Wood is a great insulator, so timber frames naturally have good levels of energy efficiency. The main appeal of timber frames is their appearance, as they give a wonderful historic charm to a property, but can also be painted and refined into a more modern style.
The main downside of timber is that it is susceptible to rot, so often needs to be repaired. With the development of the acetylation process durability and rot resistance is improving.
uPVC
Unplasticised Poly Vinyl Chloride was introduced to the UK from Germany in the '80s and has been hugely popular since. UPVC frames boast high levels of fire resistance, are energy-efficient, and are cost-effective.
UPVC's main issues are that it isn't paint-friendly; needs to be cleaned regularly to avoid staining, and is lightweight so can sag over time.
Aluminium
Aluminium frames have a sleek, slimline design that looks appealing and lets more natural light into a property. Aluminium frames are also long-lasting due to how durable they are. However, they are lacking in the energy-efficiency department.
Composite
Composite window frames either consist of a combination of wood and aluminium or wood and vinyl. Composite frames are practical, durable, and highly energy efficient. They are an expensive option, though.
Fibreglass
Fibreglass is naturally a bit dull in appearance, though it can be painted. Fibreglass is a great insulator and is also highly resistant to cracks and other issues that can arise from harsh weather conditions. Like with composite frames, the main drawback of fibreglass is that it's expensive.
The difference between box sash & spring sash windows
Box sash is the traditional style of sash window. Box sash windows utilize a weight and pulley system that is discretely housed on either side of the window. This system is designed to counterbalance the lower and upper sash to ensure that they open smoothly. The design gives a classic look to the window, although the weight and pulley system will inevitably need to be repaired over time.
Spring sash windows, on the other hand, are a modern alternative that utilizes a spring-loaded mechanism. Spring sash windows tend to last much longer than box sash windows, though they lack the historic charm.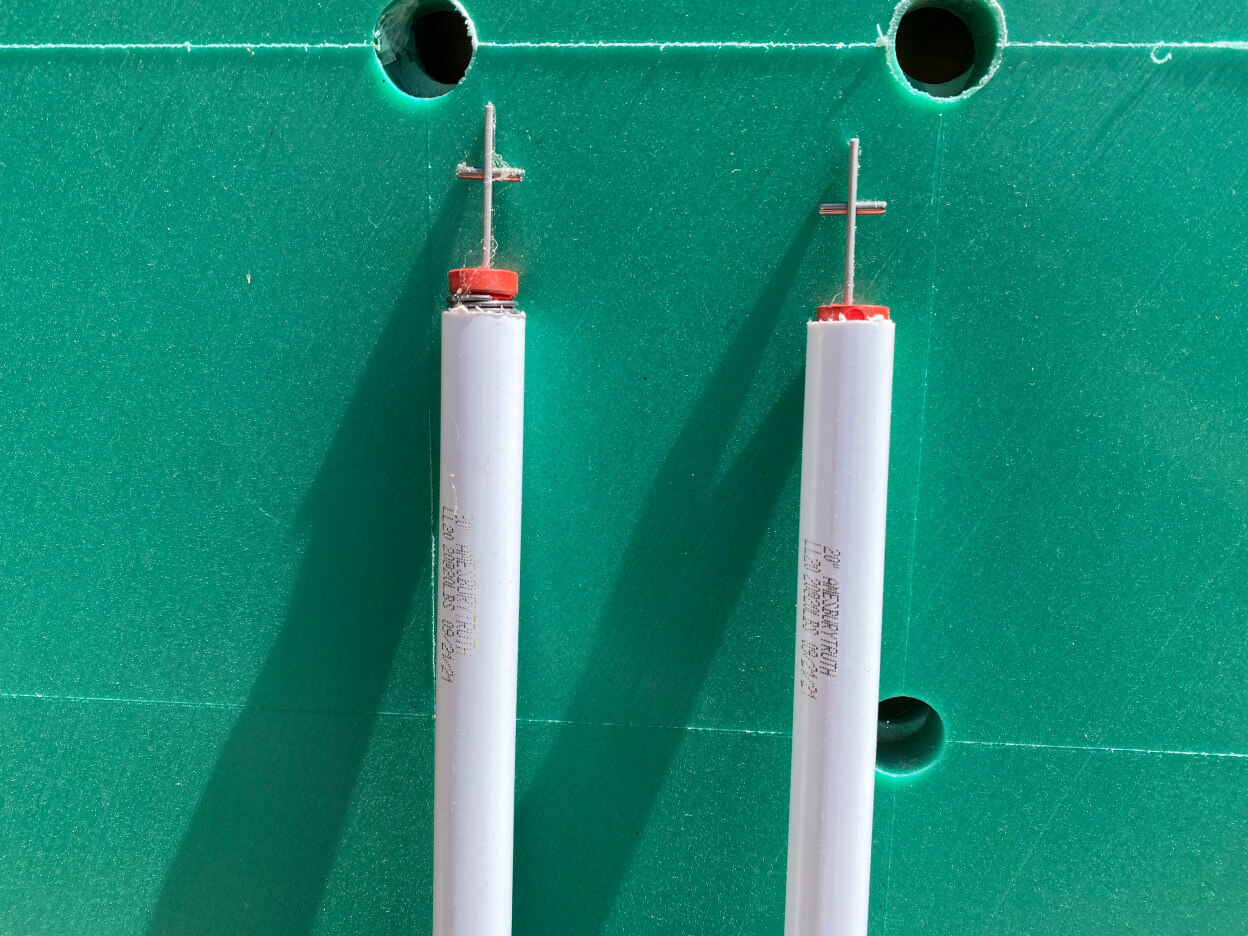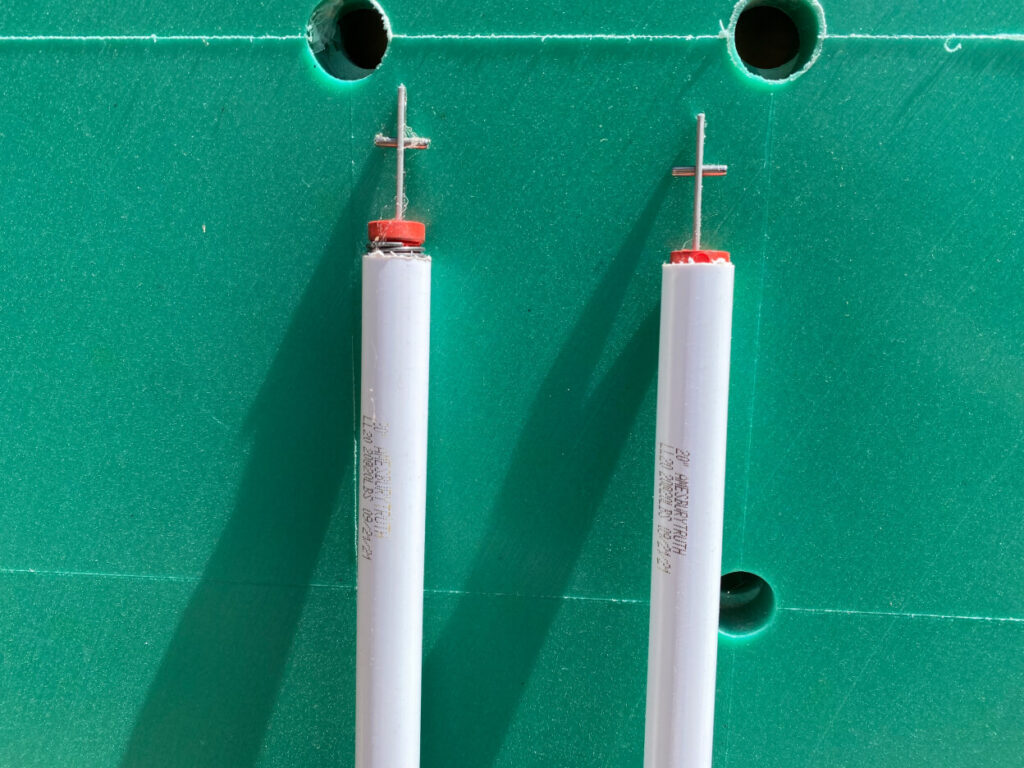 Single glazed vs double glazed sash windows
It's no secret that double-glazing is far superior to single glazing. Double-glazing is considerably more soundproof; it is safer due to how hard it is to break, and it is more energy-efficient – ensuring that the property stays warm and heating bills don't get too high.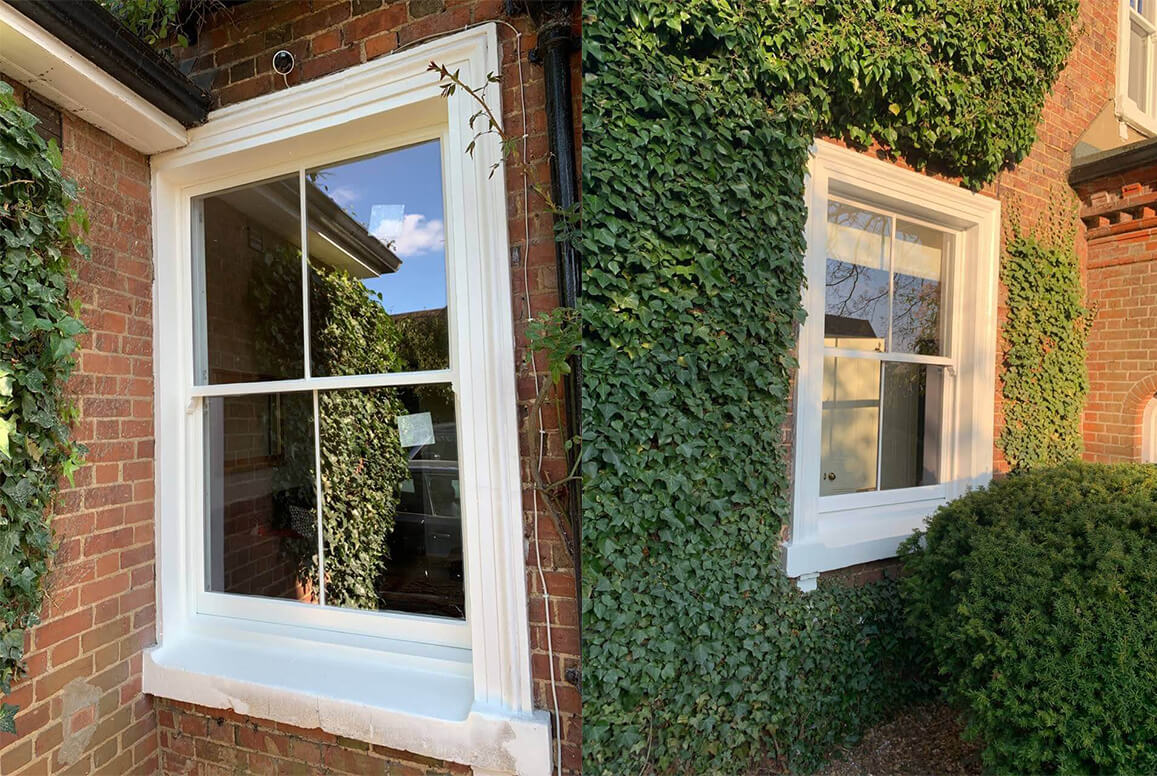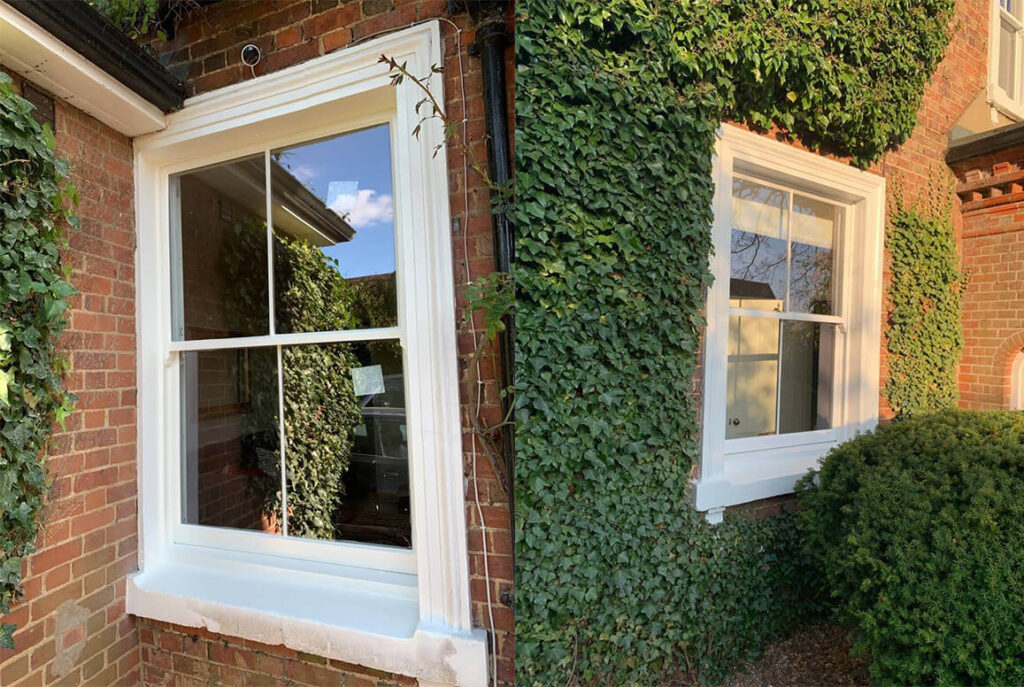 Sash windows from the Georgian, Victorian, and Edwardian eras were designed to be fitted with single glazing, as that was the only type of glass available at the time. As such, some forms of double-glazing aren't compatible with sash windows, as they are either too thick to fit in or too heavy for the mechanisms to function properly.
Thankfully, an alternative option is available with vacuum double glazing.
What is a dummy sash window?
A dummy sash window has a 'dummy' (fake) sash that imitates the appearance of a functioning sash window, purely for decorative purposes. The panes will all be fixed to sit in line, creating an equal sightline that lets in plenty of light and has an aesthetically pleasing symmetry to it.
What is vacuum double glazing and can it be fitted to any type of sash windows?
Vacuum double glazing is a modern form of double glazing that utilizes state-of-the-art FINEO glass. Unlike standard double glazing, which fills the gap between glass panes with gas that will eventually deteriorate, FINEO glass simply removes the air between panes to create a vacuum. This creates an ultra-thin form of double-glazing that can easily slot into sashes from any era and is so discreet that it doesn't harm a period property's historic appearance.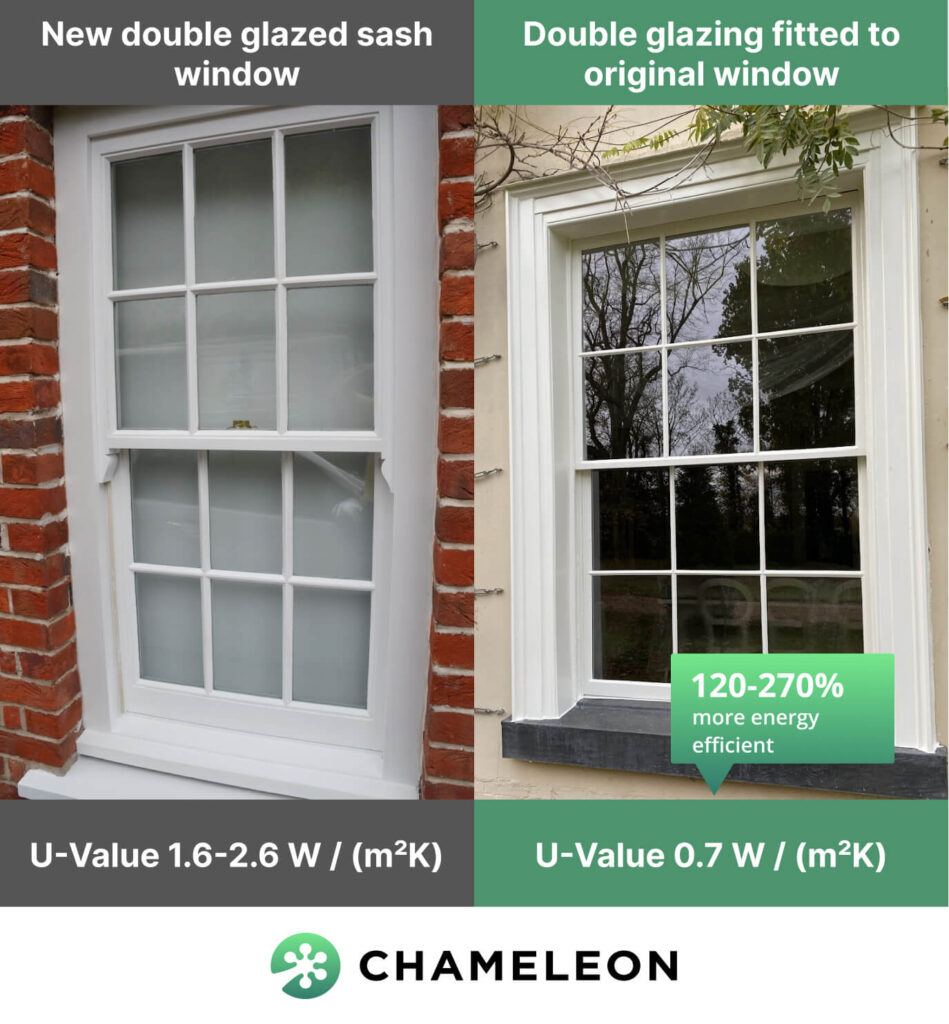 Better yet, vacuum double-glazing is comparable to triple glazing when it comes to thermal efficiency and acoustic properties. Vacuum double-glazing can be retrofitted into pre-existing sash windows, which is far more cost-effective than purchasing a whole new window unit. Vacuum double-glazing is also an option for those in Grade 2 listed buildings, although permission is required first.