In June 2020 our team restored badly rotten wooden windows in Godmanchester, Cambridgeshire and retrofitted Pilkington Spacia glass into existing, previously single glazed wooden windows.
Their property is a semi-detached, badly dilapidated timber-clad house located in a conservation area in Godmanchester. It was recently purchased and our clients wanted to turn this run-down property into their home. They were determined to keep the original timber windows and cladding.
Rotten timber frames repair, broken glass and low energy efficiency single glazing
Despite the wooden window frames being rotten to a point where one of the windows needed support to not fall out, our clients wanted to see if they could still be restored.
As original casement windows were single-glazed and not energy efficient, they also wanted to retrofit vacuum double-glazing to the existing wooden casements.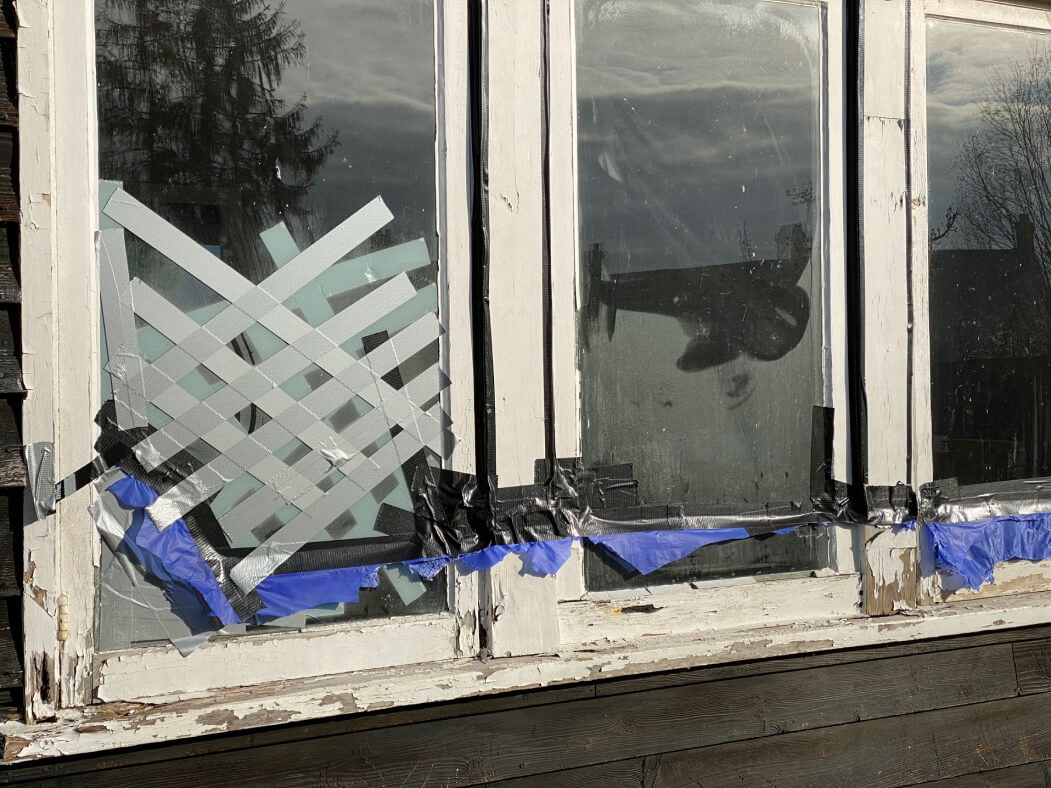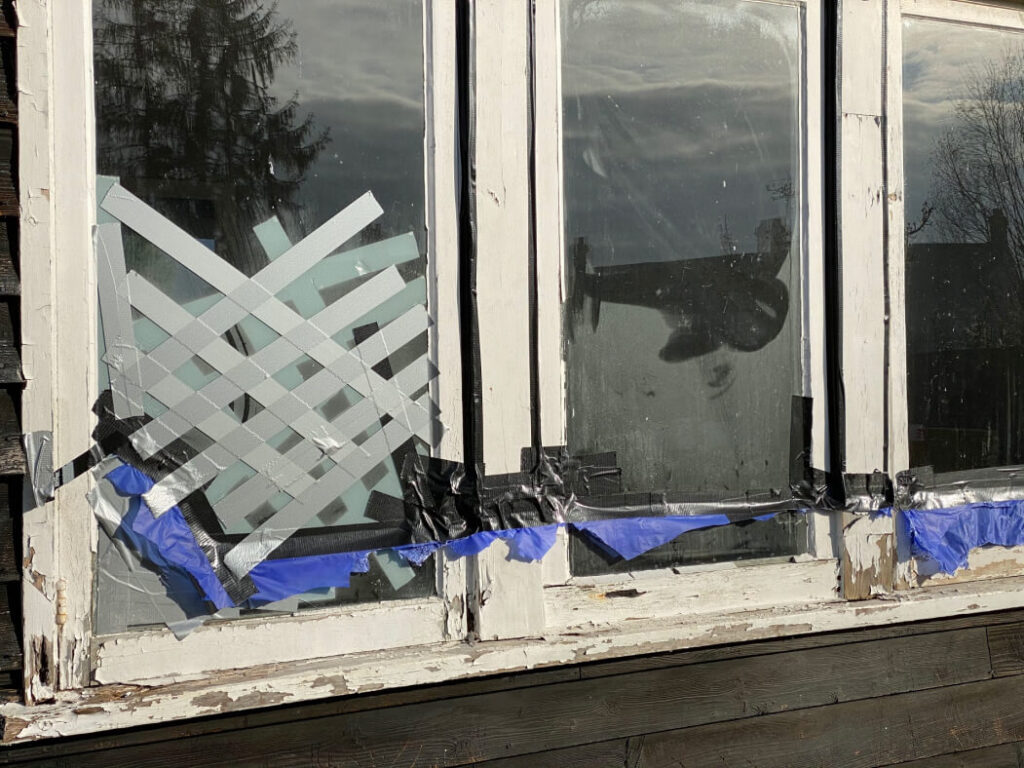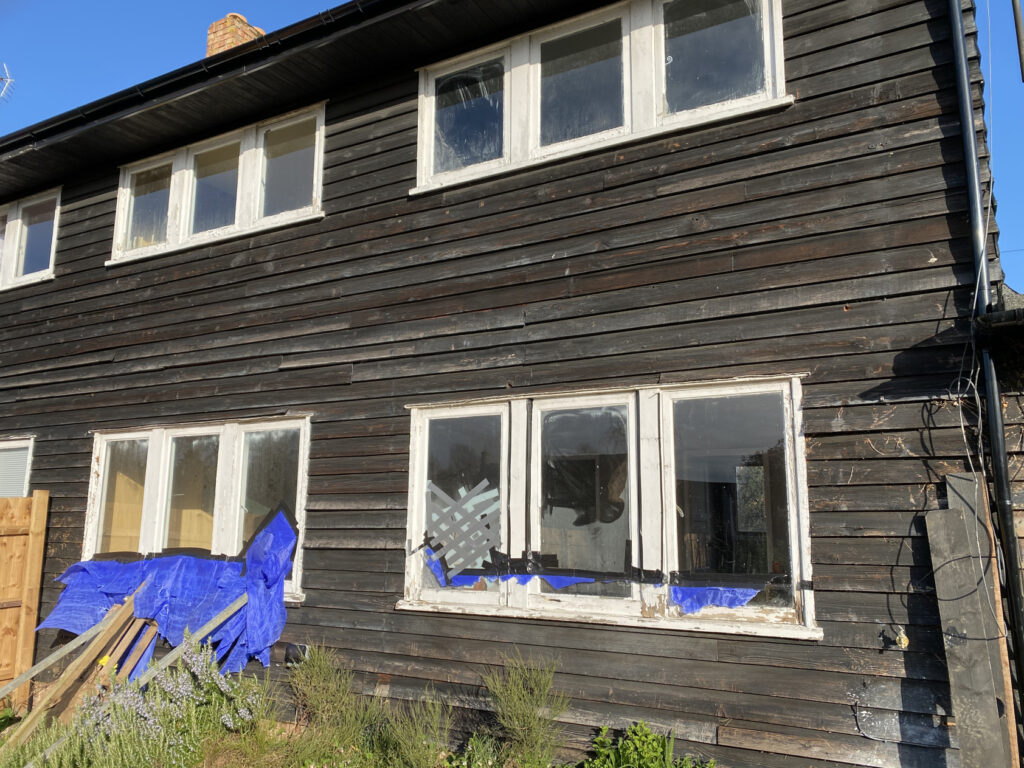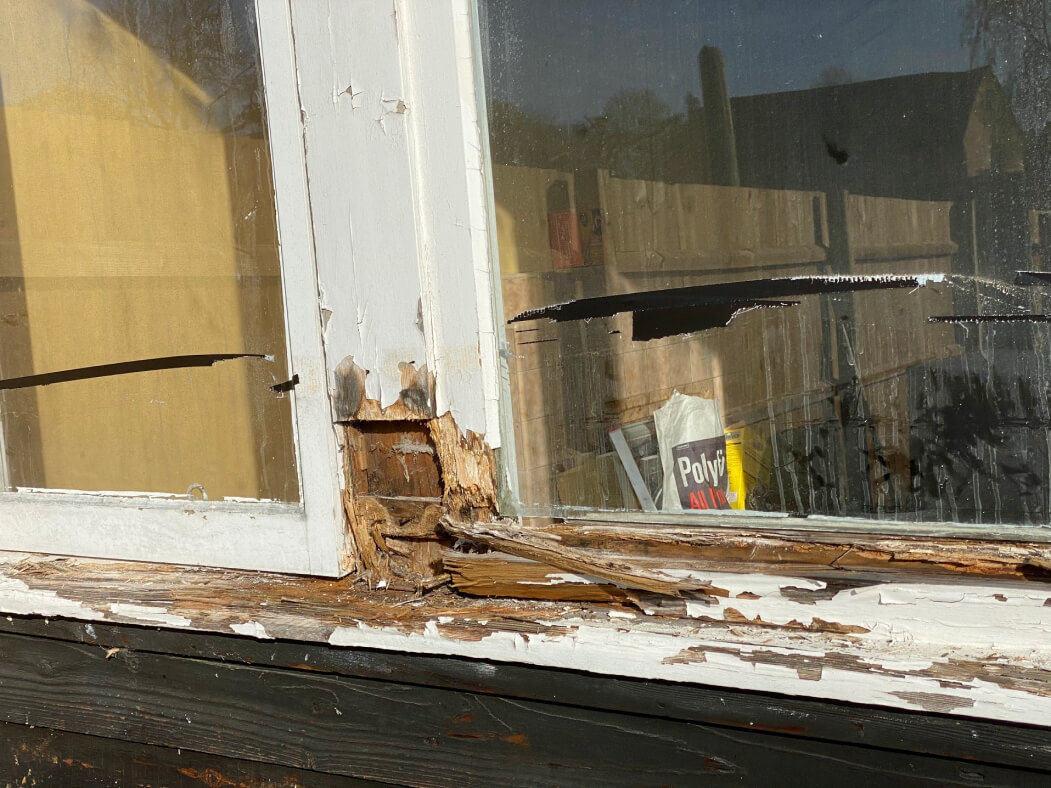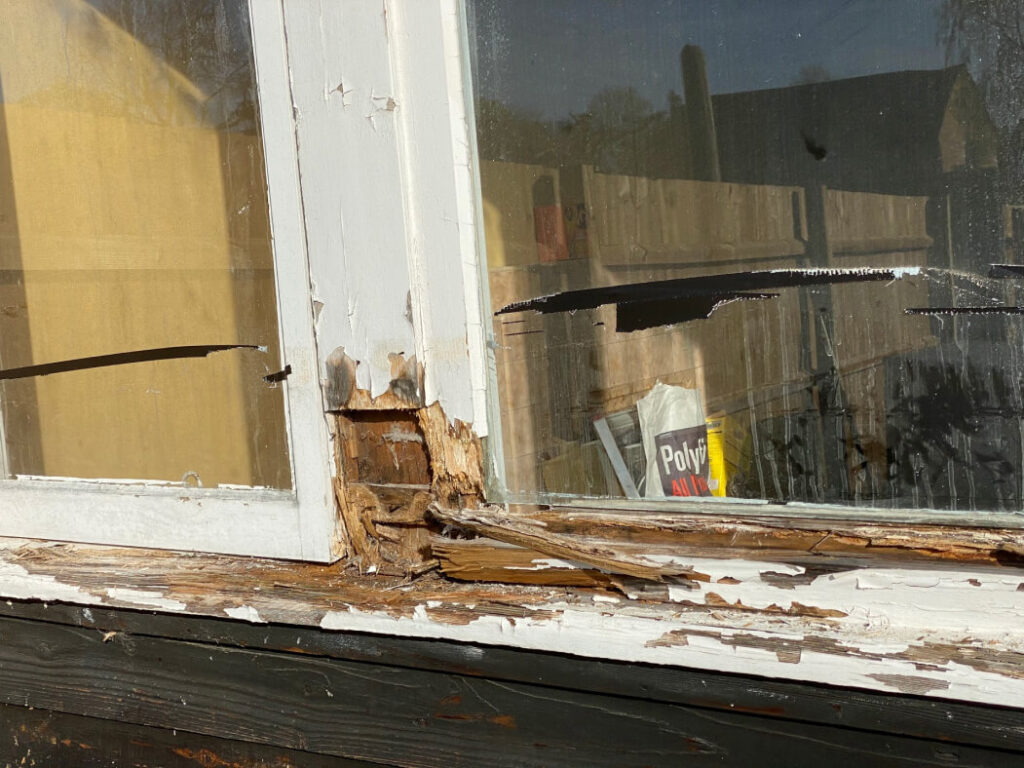 Energy efficiency solution for single glazing
Retrofitting is cost-effective method to get all the benefits of double glazing such as reducing outside noise pollution, and reducing heating bills but without full window replacement.
This method in combination with Pilkington Spacia vacuum glazing and draught-proofing offers a lower carbon footprint than new double-glazed replacement windows. Vacuum-insulated glazing choice is also more environmentally friendly because of its thermal efficiency. It is thinner and lighter than triple glazing but has same similar thermal properties.
What is Pilkington Spacia glass?
Pilkington Spacia™ is a revolutionary vacuum insulated double glazing (VIG), which has been specifically designed to meet the needs of domestic refurbishment markets and historic restoration projects. This thin double glazing can be used to replace existing single glazing or secondary glazing without changing the look of the window or compromising the original features of the building.
Renovating frames and installing Pilkington Spacia glass
When the quote was accepted, we placed the order for glass, the lead time is around 8-10 weeks. The glass is manufactured in Japan and shipped to the UK over the sea. We bought this glass through one of the Pilkington Spacia suppliers and it cost around £250 per square meter. To find out how much it costs to refurbish and double glaze original casement windows or box sash windows, including the cost of glazing, and labour, visit our pricing page or just call us to book a free quote.

It was quite an unusual project for us, as we get more enquiries to repair and refurbish sash windows. Casement windows are less expensive to replace, so homeowners usually just get the new windows in and do not try to repair them. This project was different, as we mentioned above, homeowners were really keen to keep the original frame, repair them and fit new high-energy efficiency double glazing in.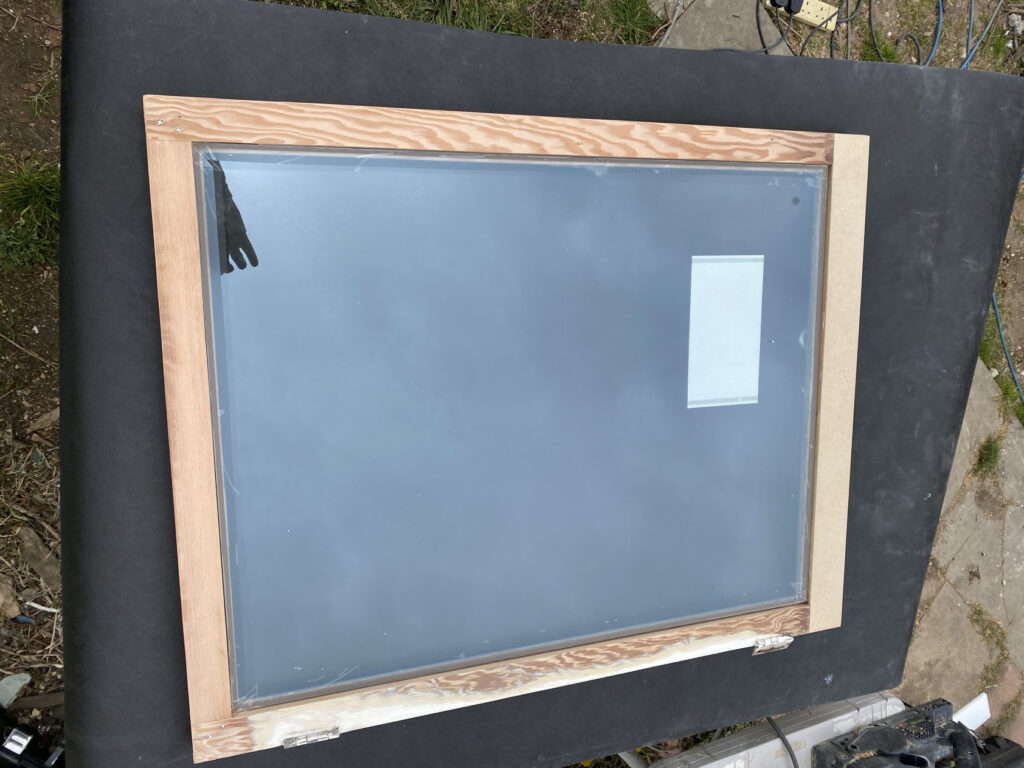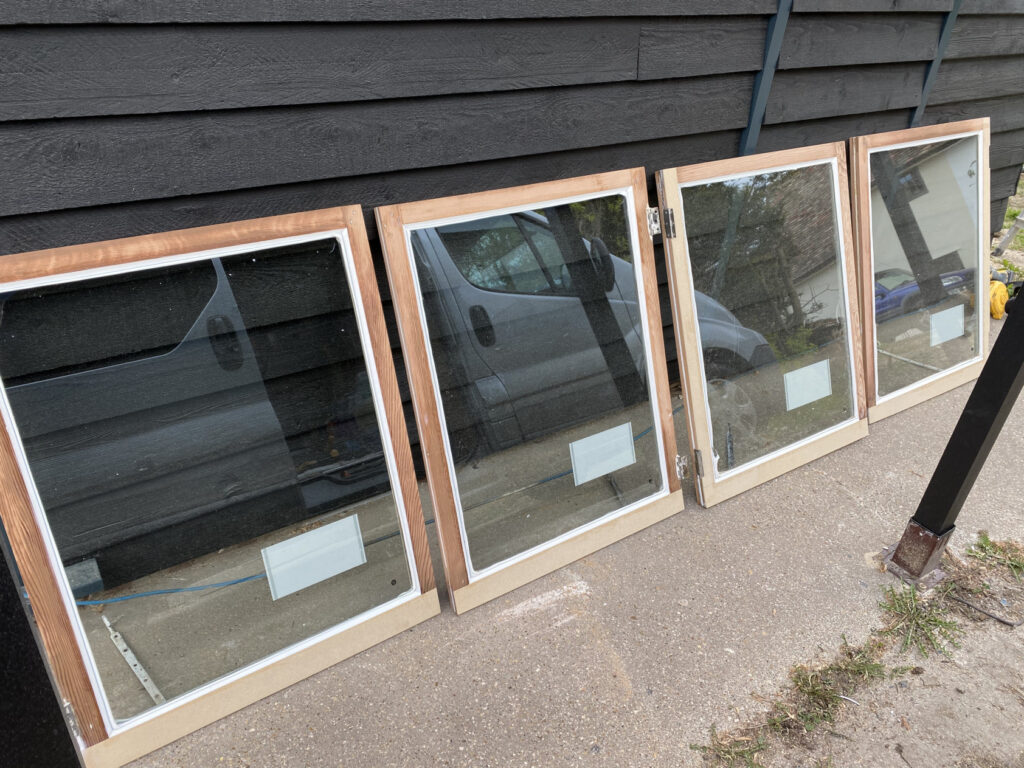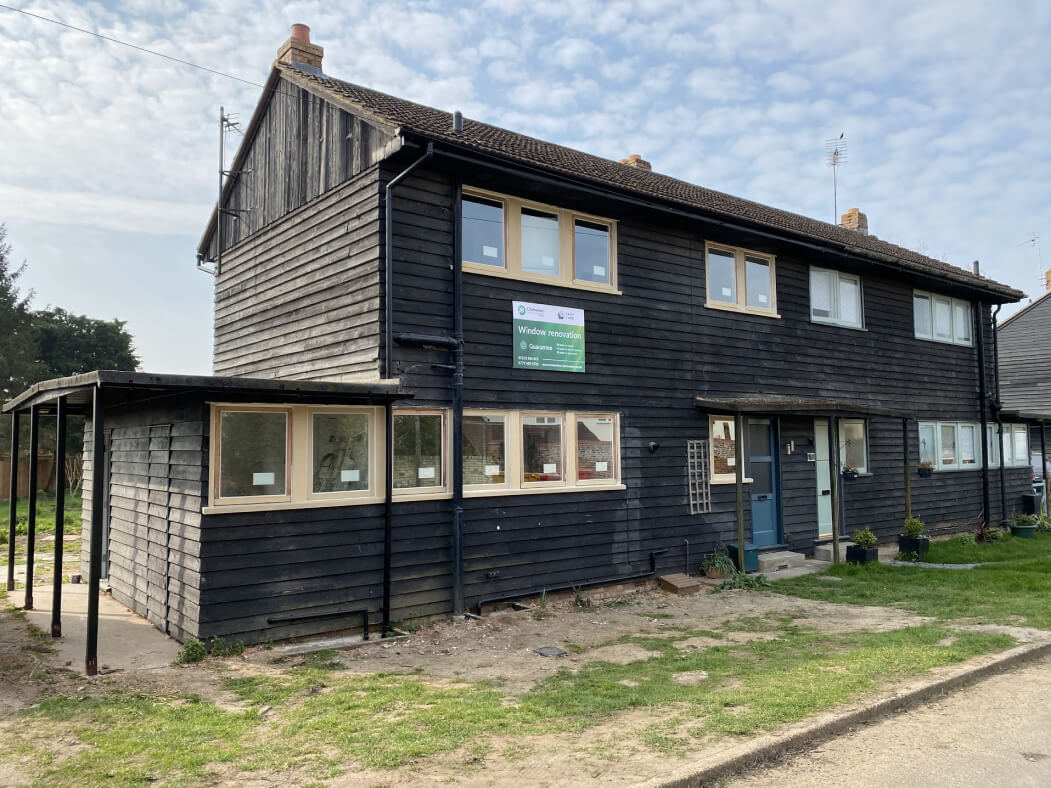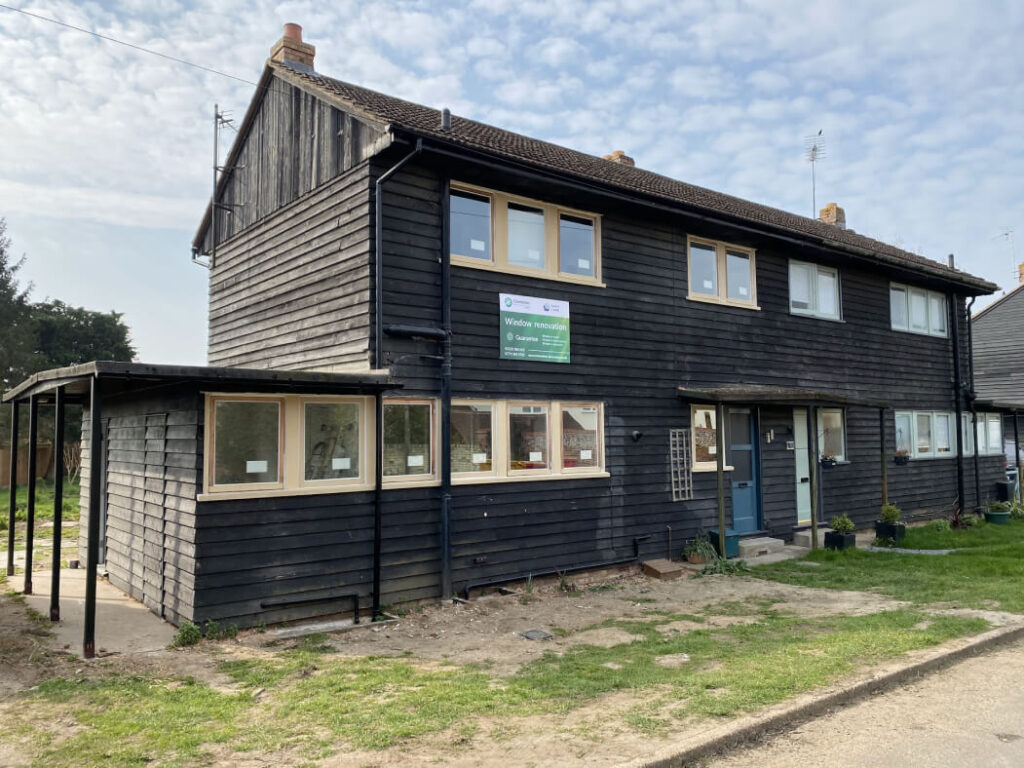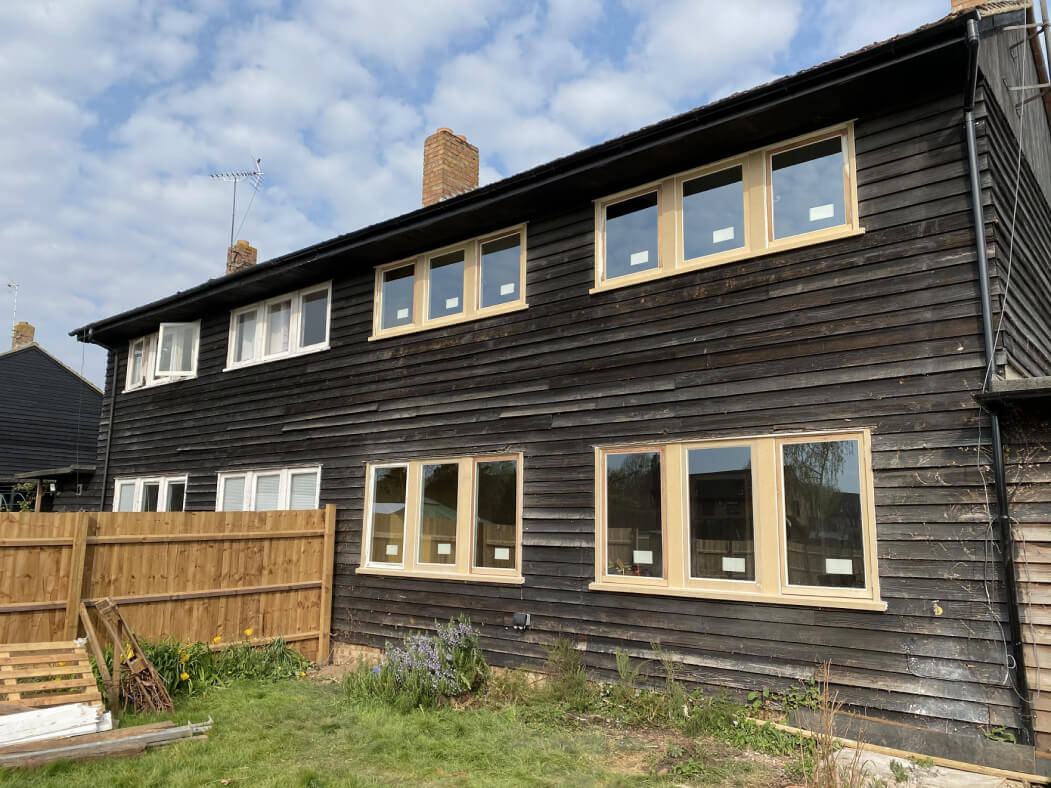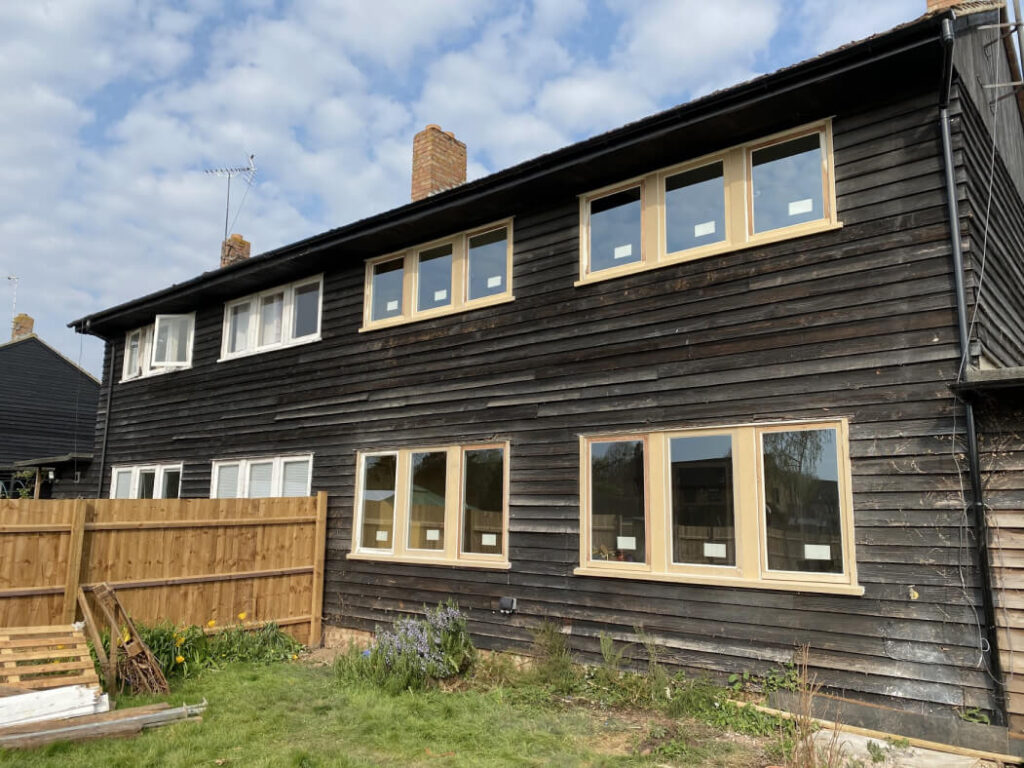 Pilkington Spacia Ultra Slim Double Glazing Specs
Pilkington Spacia is the slimmest double glazing on the market which is only 6.2 mm (3 mm- Cavity 0.2. mm-3 mm).
| | |
| --- | --- |
| U-value | 1.2 W/(m²K) |
| Light Transmittance | 78% |
| Sound Reduction (Rw) | 35 dB |
| Protection cap | Yes |
| Micro spacers | 20 mm |
| Manufacturer guarantee | 10 years |
| Estimated Lifespan | over 25 years |
Micro spacers
All vacuum insulated units no matter it is Pilkington Spacia or FINEO glass, have micro spacers. The good news is they all are hardly visible unless you take a close look.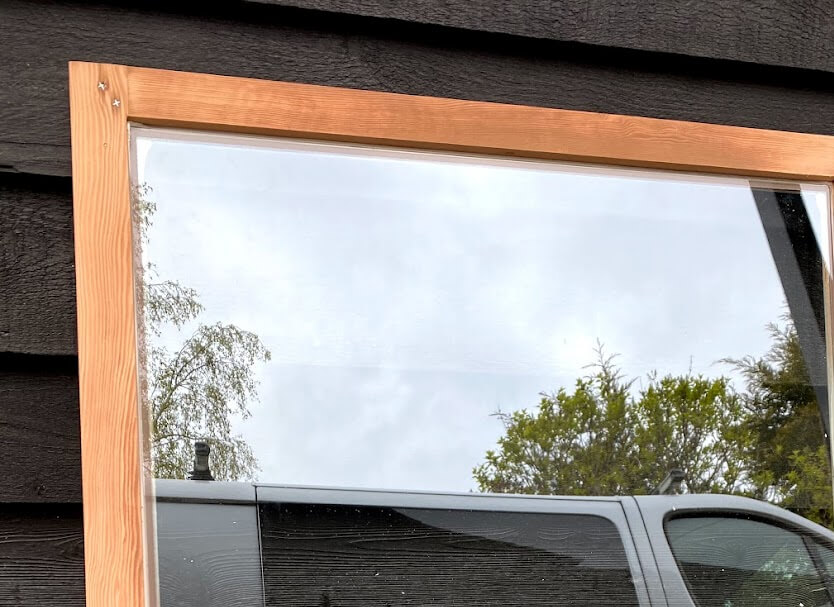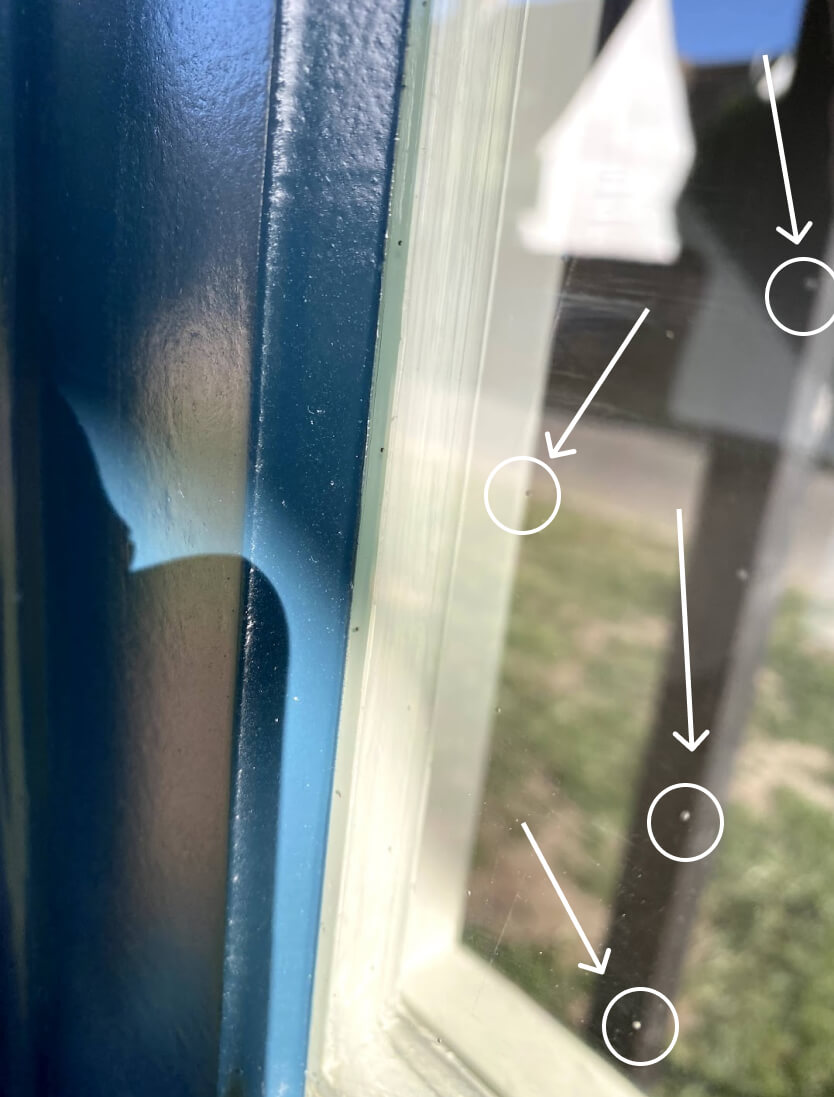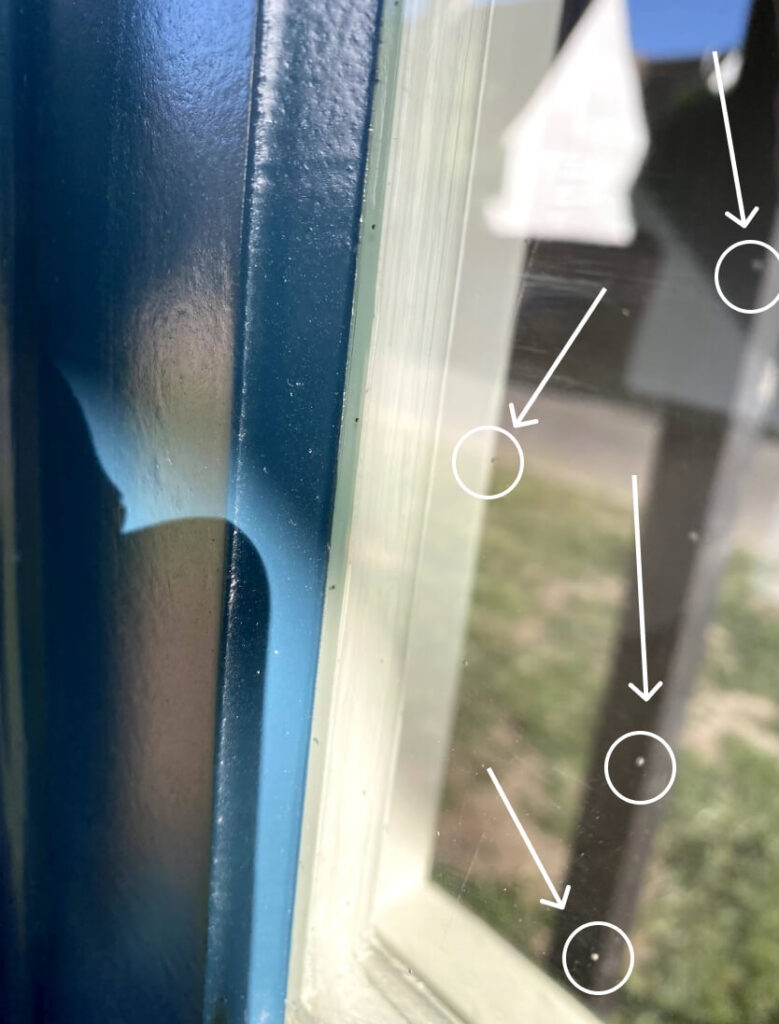 Pilkington Spacia has a visible protection cap
Now we only use Fineo glass in our sash windows double glazing projects because it does not have a protection cap and offers better thermal properties.
This cap does not match the appearance of traditional sash windows so we do not see a demand for this product nowadays.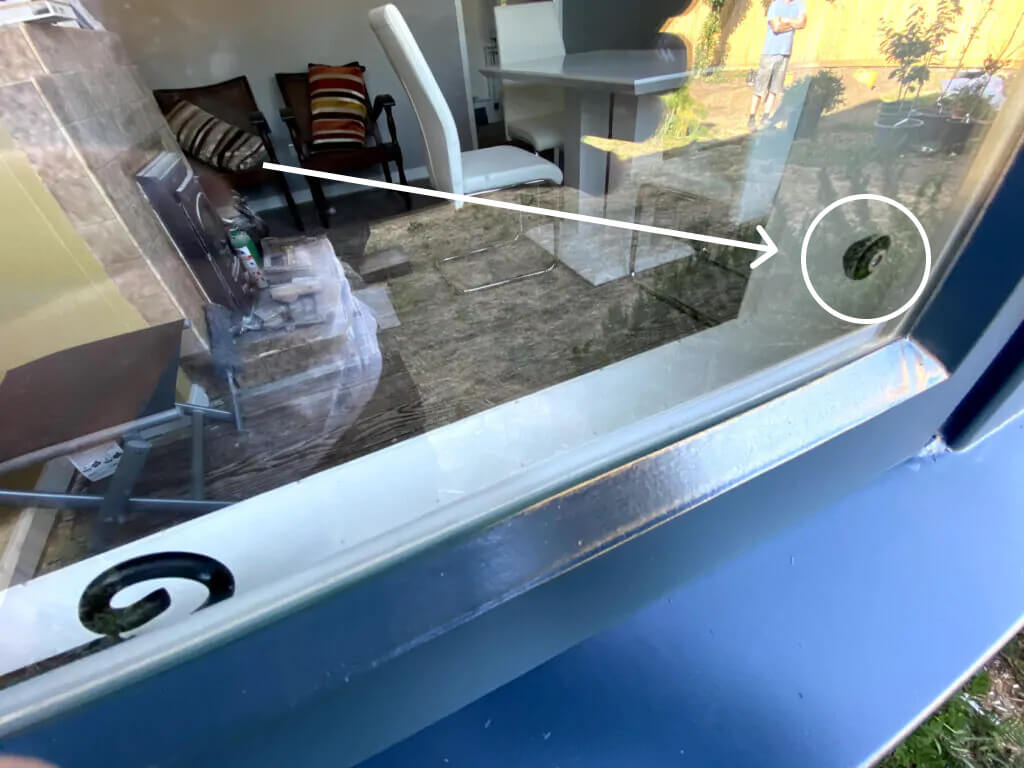 Pilkington Spacia glass thermal performance survey after installation
After two years, in 2022 we did a thermal imaging survey to check the thermal performance. The survey shows good thermal properties of installed vacuum glazing, especially it is noticeable compared to door with single glazing which we did retrofit.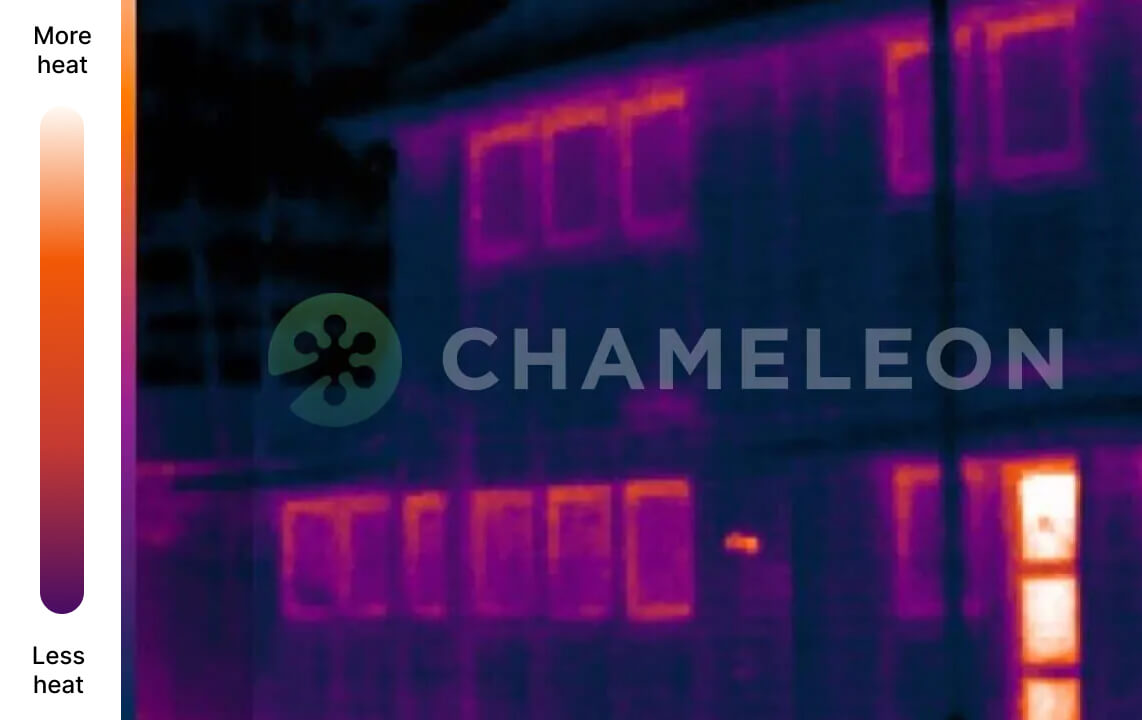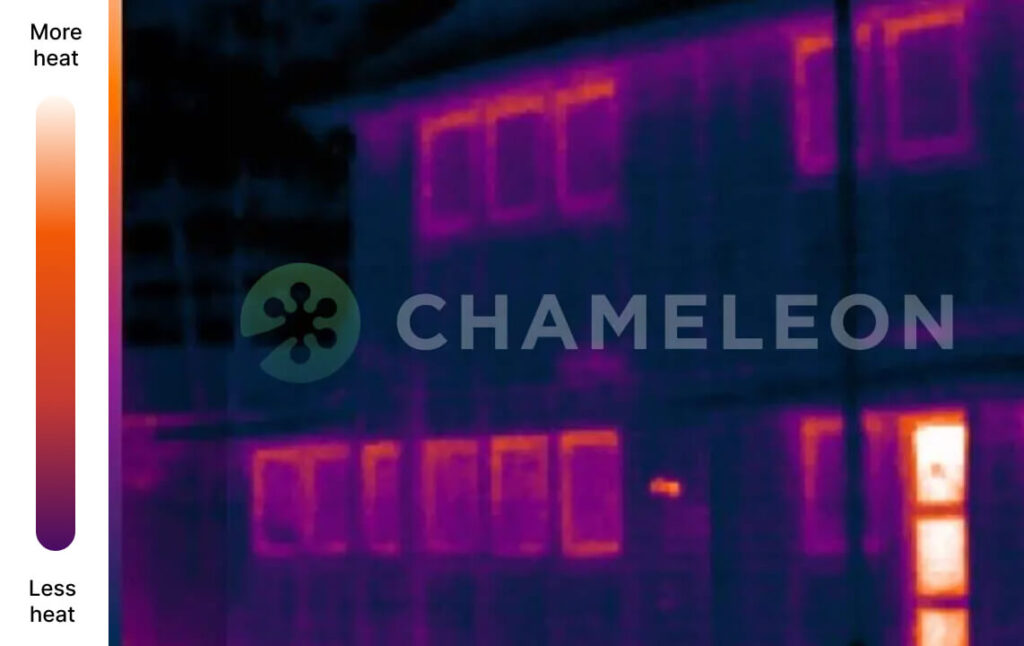 Other surveys
Paint spray window frames
The windows were spray painted and now look the way they were originally made – with neat, clean lines. Two coats of paint have been applied to make sure that the paint job is long-lasting and durable. The new vacuum glazing will keep the heat out during summer and the cold in during winter – making the house much more comfortable.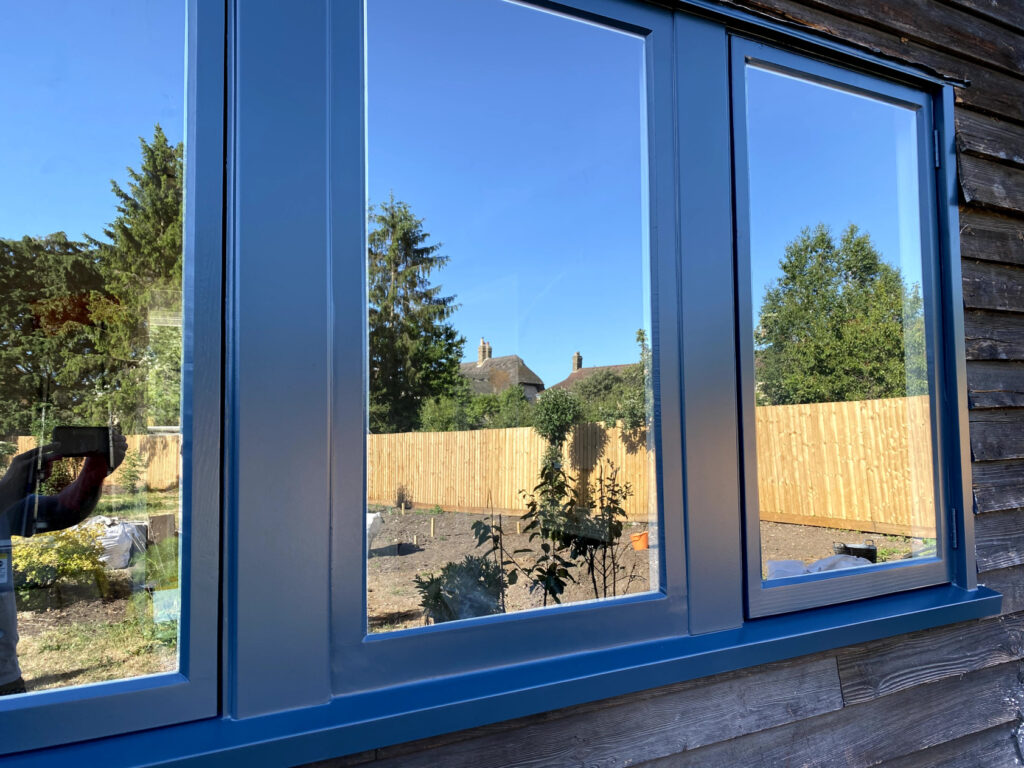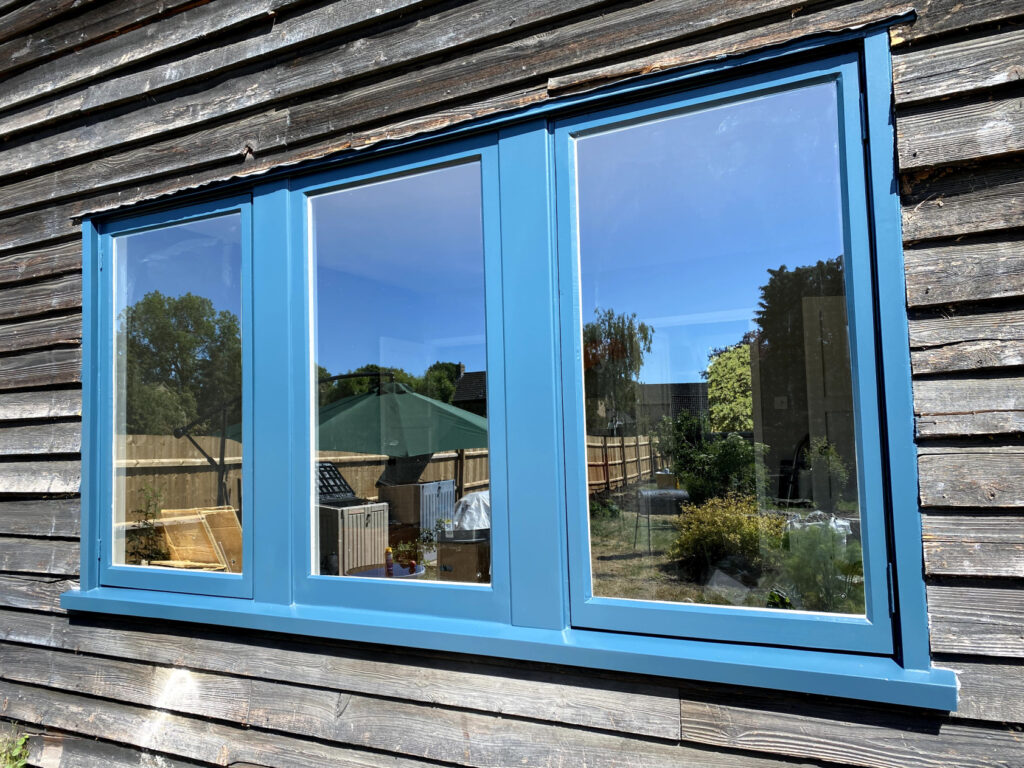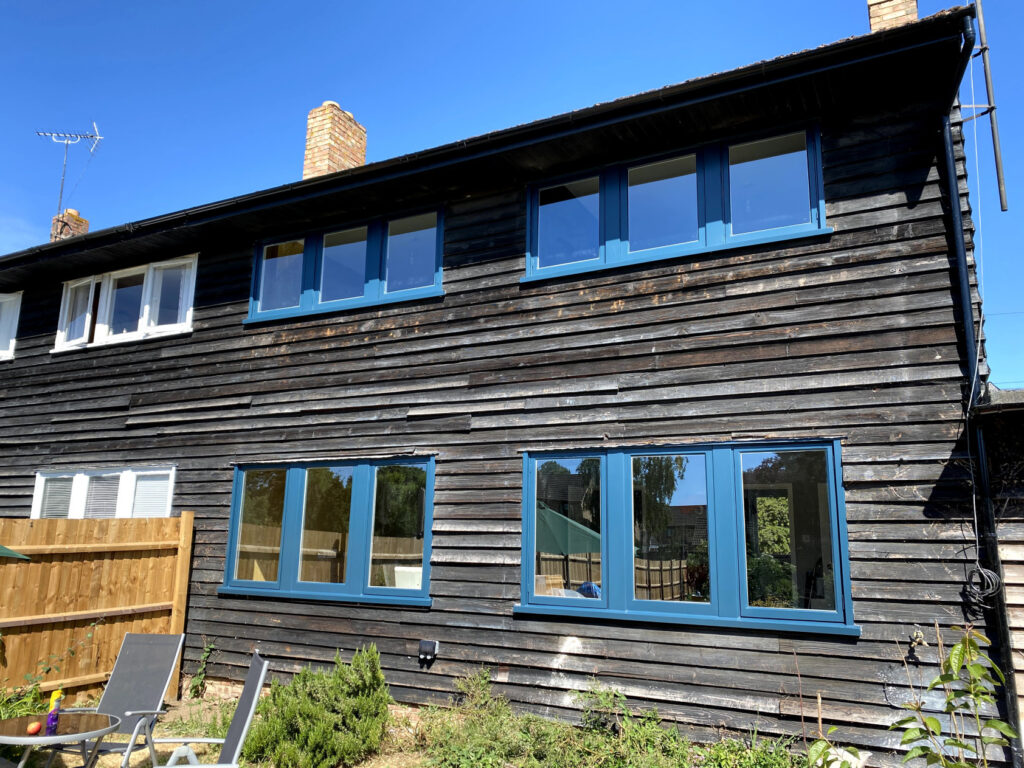 Timber windows Before & After Restoration and double glazing with Pilkington Spacia
Fully renovated window frames with a new high-performance vacuum glazing.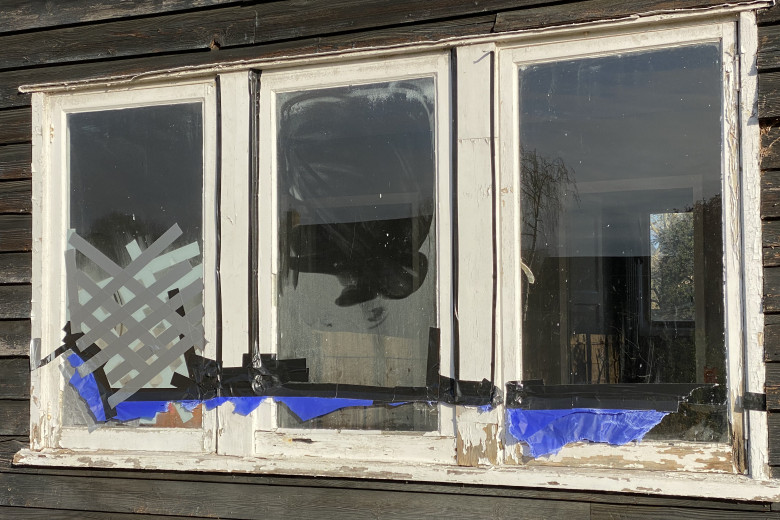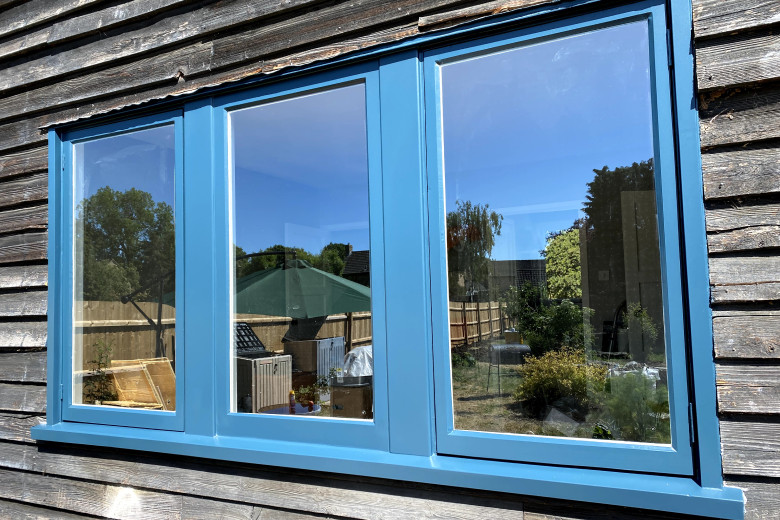 Before & After gallery