In June 2020 we did a small windows repair and double glazing project in Godmanchester, Cambridgeshire.
Their property is a semi-detached, badly dilapidated timber-clad house located in a conservation area in Godmanchester. It was recently purchased and our clients wanted to turn this run-down property into their home. They were determined to keep as many original features as possible.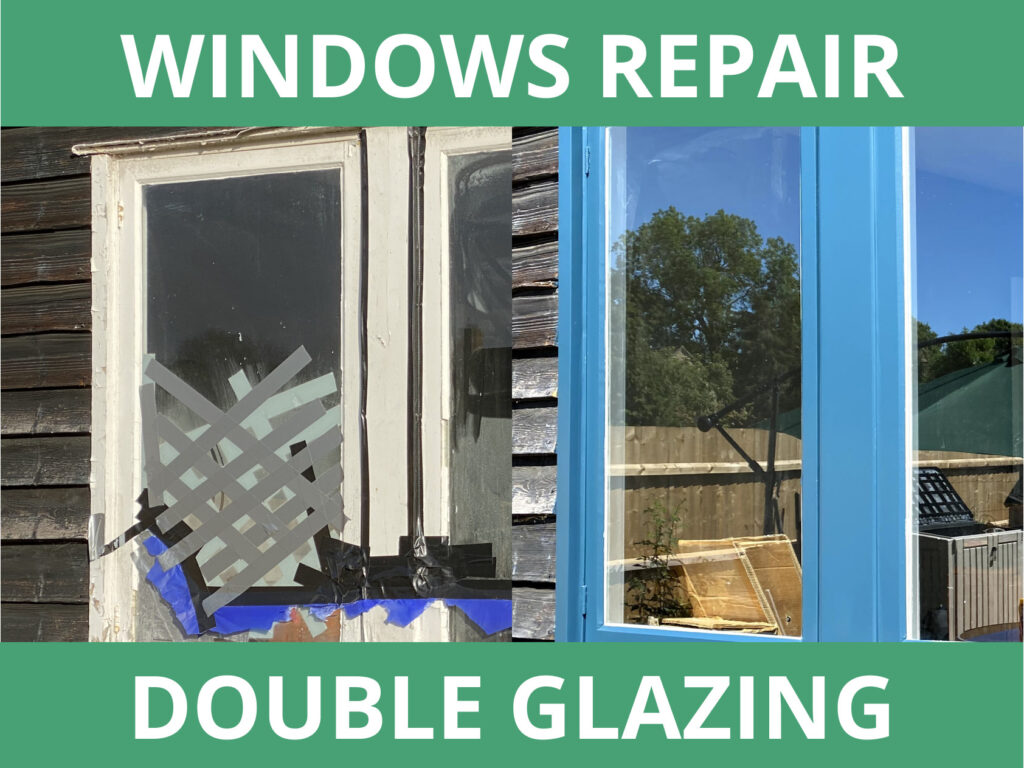 Windows Repair
Despite the wooden window frames being rotten to a point where one of the windows needed support to not fall out, our clients wanted to see if they could still be saved. They also wanted to have double glazing installed.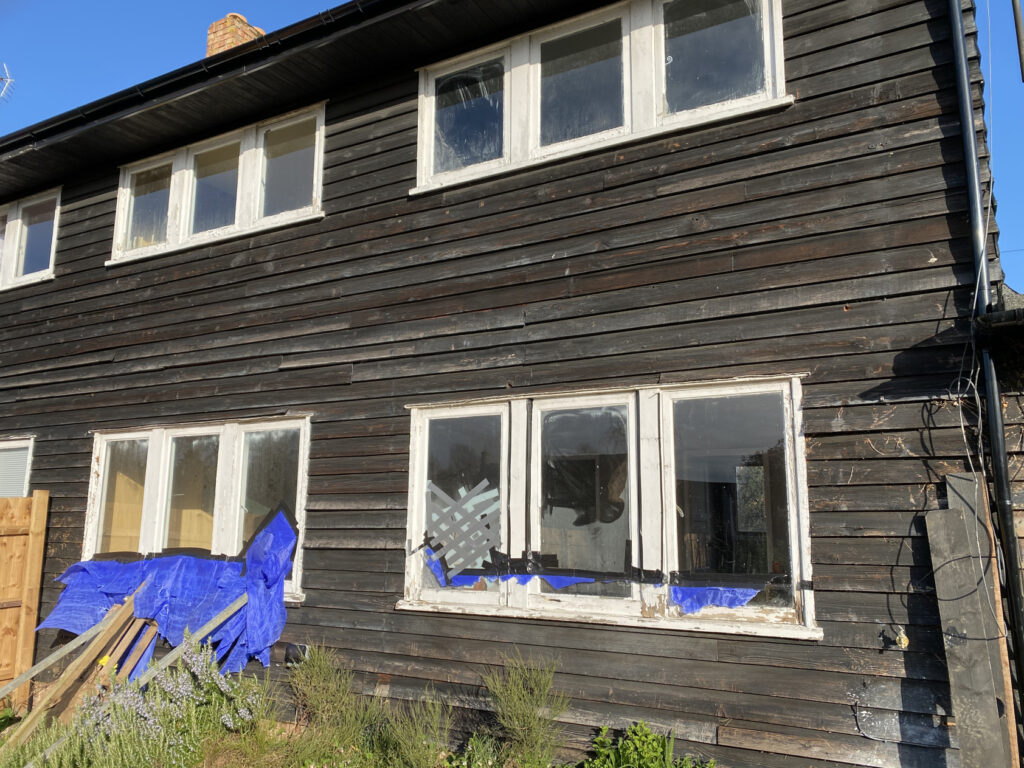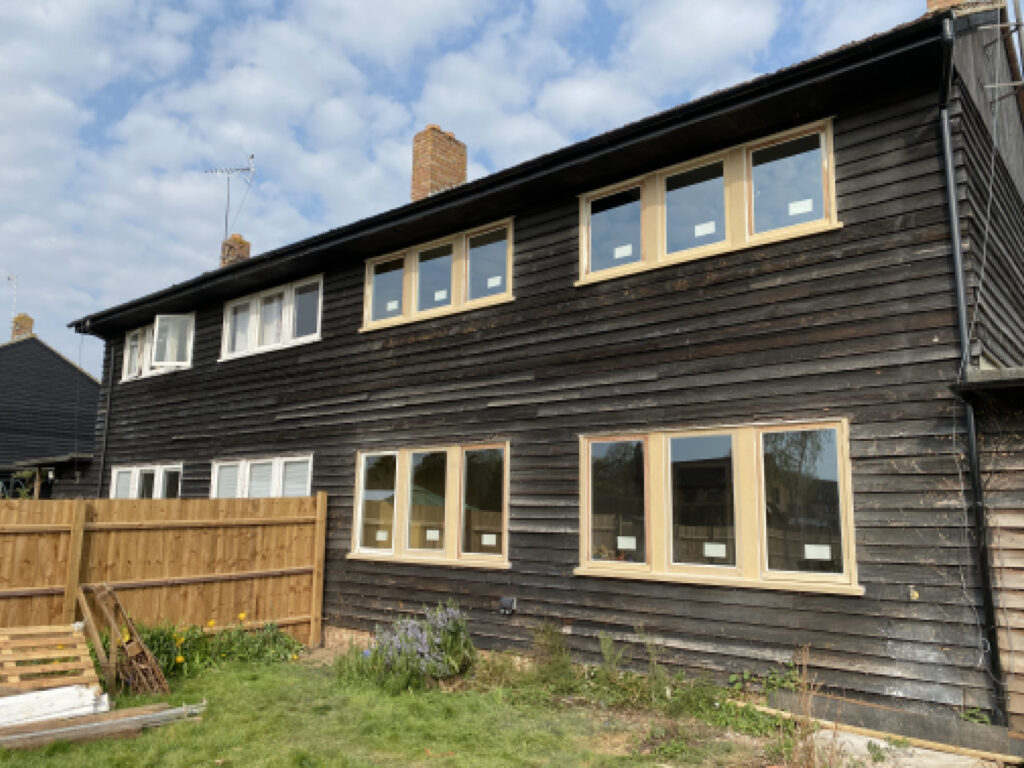 Double glazing process
These windows had narrow rebates and would not be suitable for standard double glazing, so we used Pilkington Spacia slim double glazing. It was a perfect choice for a historic building and had better thermal properties than standard double glazing.
Overview of double glazing Pilkington Spacia units
Pilkington Spacia™ is different; the air between the two panes of glass is extracted, creating a vacuum. It offers the same thermal performance as conventional double glazing in one quarter of the thickness and two-thirds of the weight.
Casement window repair and double glazing | Before & After
BEFORE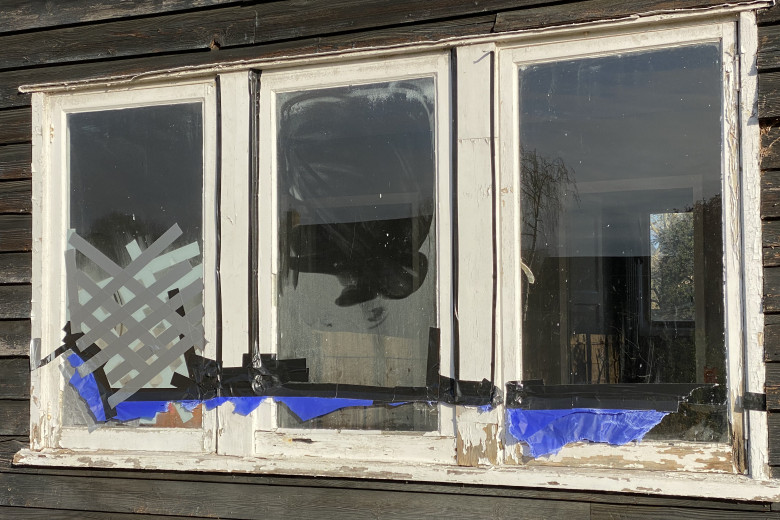 AFTER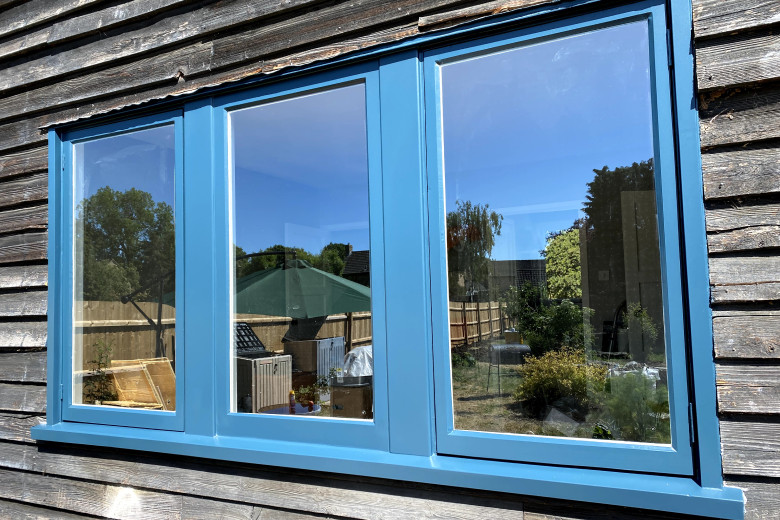 Before & After gallery
A vacuum, even a small one, is much more effective at minimising conduction and convection heat losses, so the gap between the two panes can be reduced to just 0,2 mm, giving an overall thickness of just over 6 mm. Heat flow through radiation is limited through one of the glass panes having a low-emissivity coating, similar to that used in modern conventional double glazing.
Pilkington Spacia™ has a low overall thickness (6 mm) and good acoustic performance, making it ideal for use in historic buildings, offering replacement windows more in keeping with the original design. It may even allow the use of the original frames if these are in a reasonable or repairable condition.
Reference (pilkington website)
Protection Cap
Now we switched to Fineo glass, as it has no protection cap and better overall performance.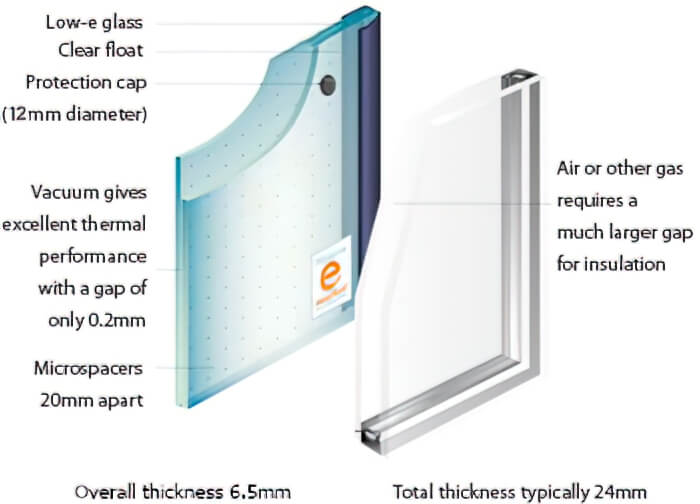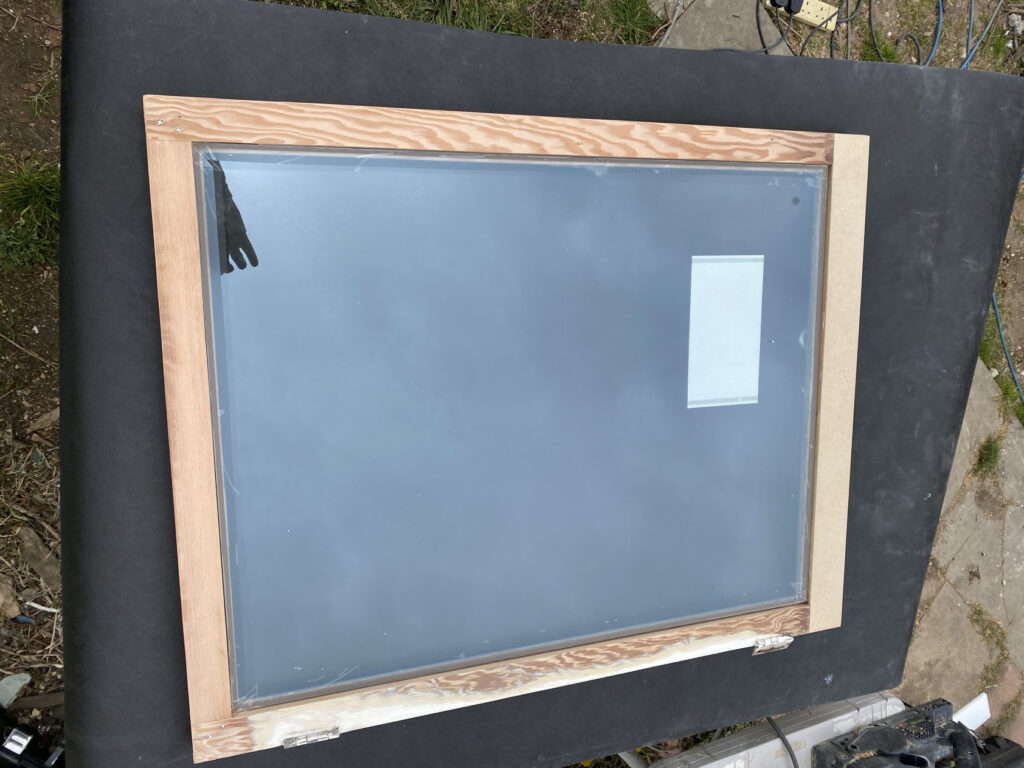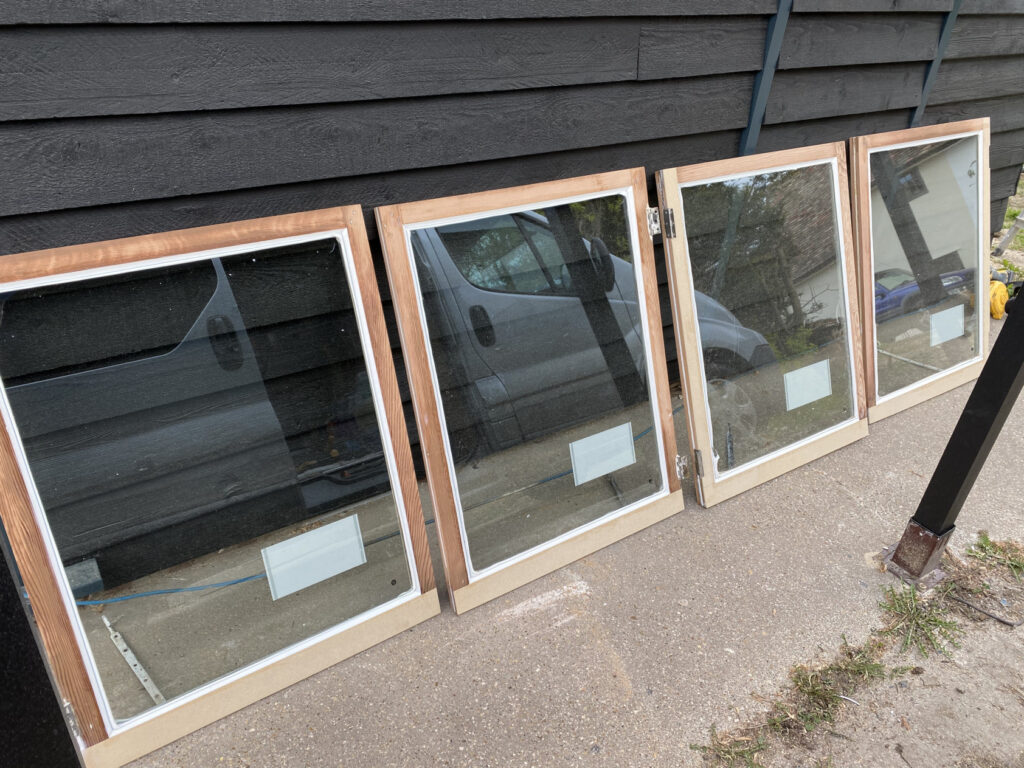 Windows thermal imaging survey
From the survey, we can see the good thermal properties of the double glazed windows with minimal heat signature given off.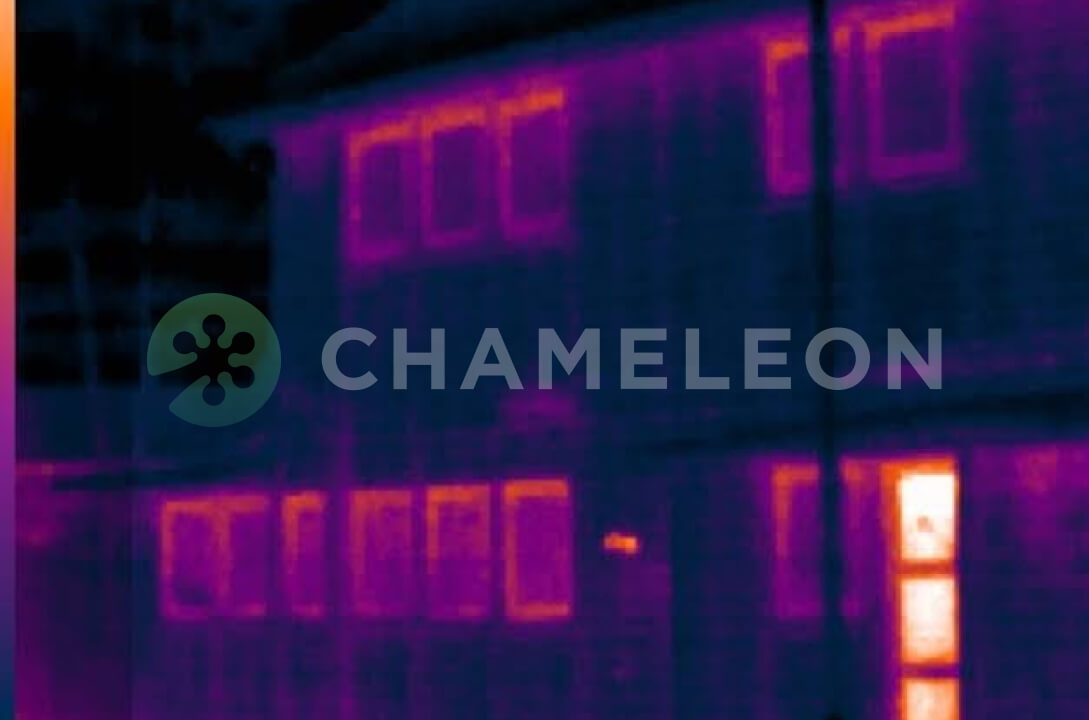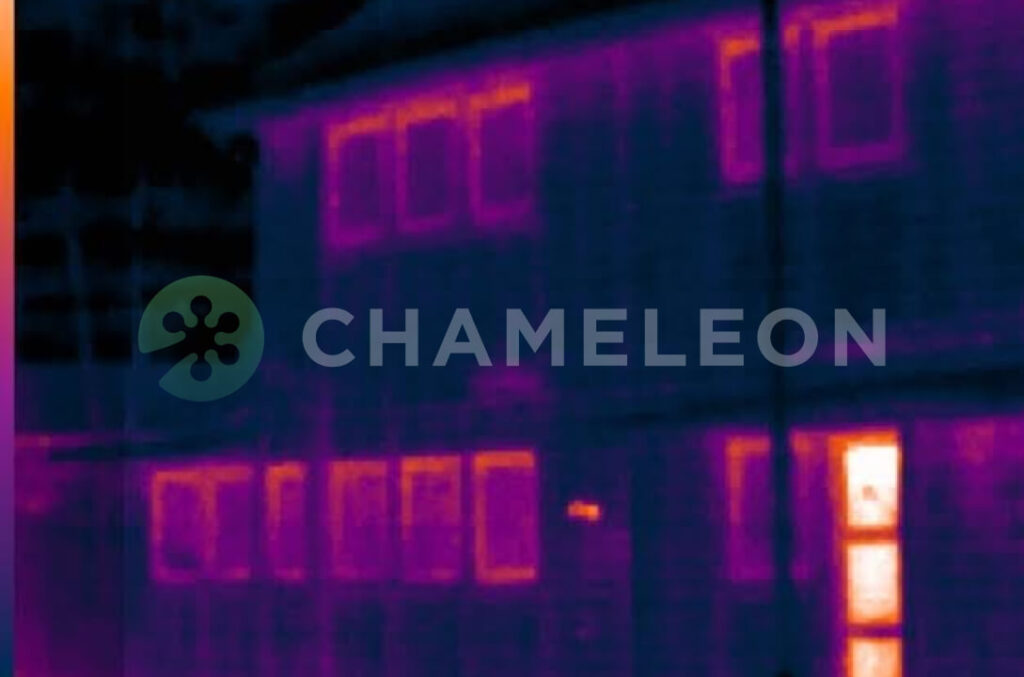 More surveys
Paint spraying windows
The windows were spray painted and now look the way they were originally made – with neat, clean lines, but now they are protected for decades and will not need repainting for the next 10-12 years and will keep our clients' house warm and comfortable.