New double glazed sash windows or retrofitting double glazing into original wooden windows, let's look at both options and find out which is better for you.
If you still have original single glazed sash windows in your period property, you like how they look but are not happy with energy efficiency, high energy bills, condensation on the windows and outside noise.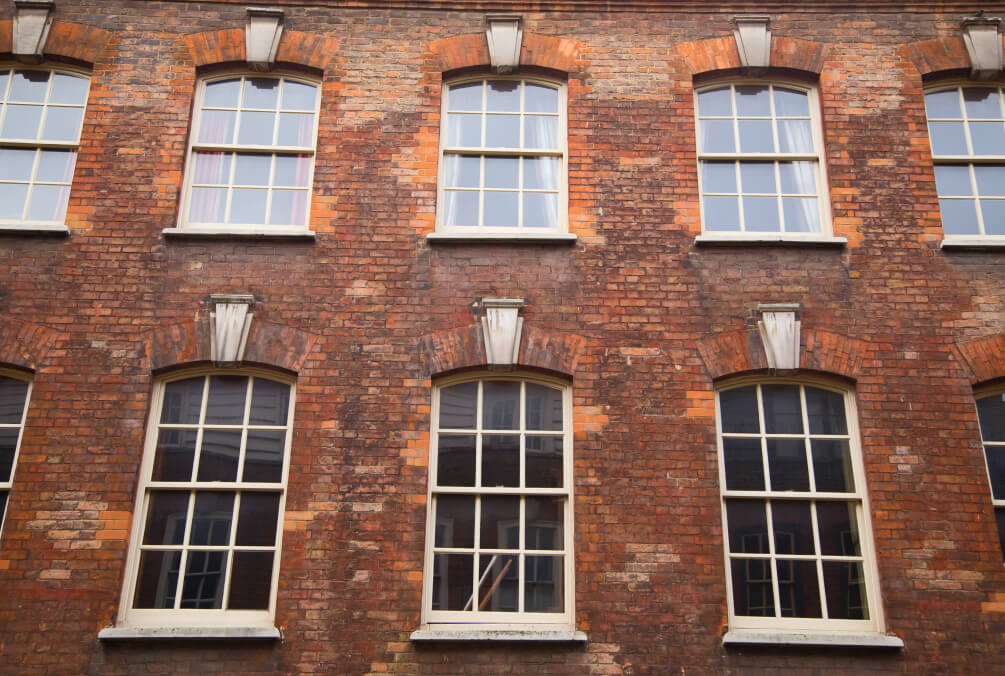 You are probably already thinking about new double-glazed sash windows or secondary glazing, but hold on for a moment with buying new windows and consider double glazing retrofitting.
This option keeps original sash or casement window frames but replaces single glazing with vacuum double glazing, which makes all the difference.

Let's start by looking at the benefits of new double-glazed sash windows:
The benefits of the new Double Glazed Sash Windows
Double-glazing has been standard in the UK for many years; it is superior to single glazing.
Many property owners are replacing their single-glazed windows with new double-glazed sash windows to enjoy double-glazing benefits, reduced condensation, energy bills, etc.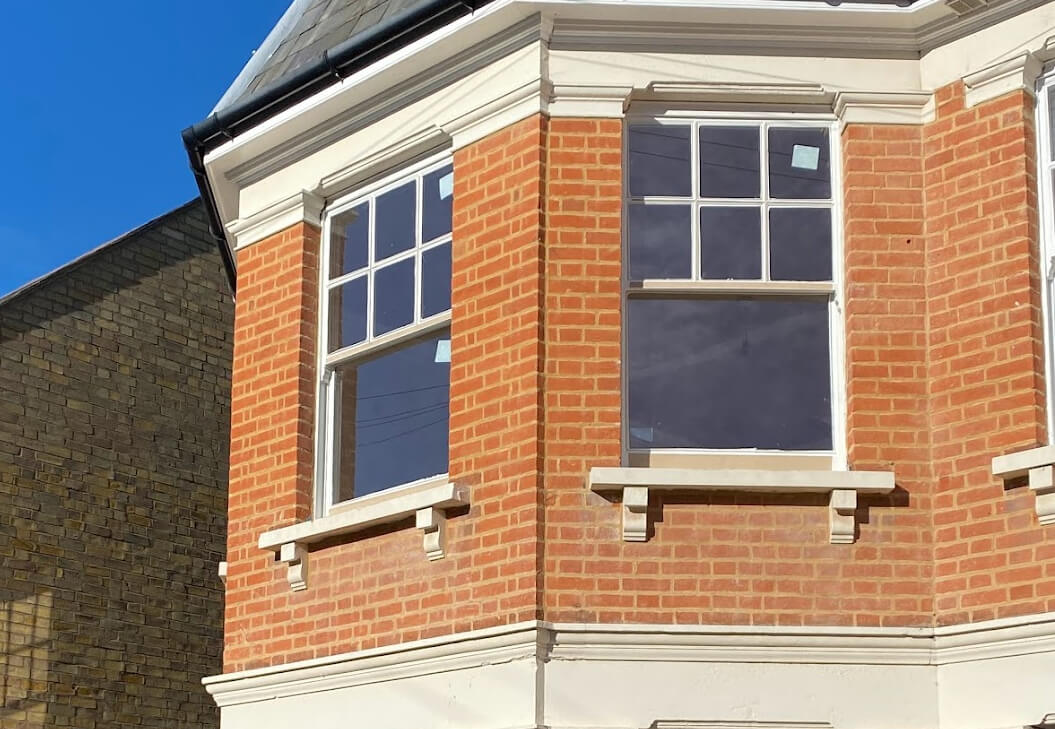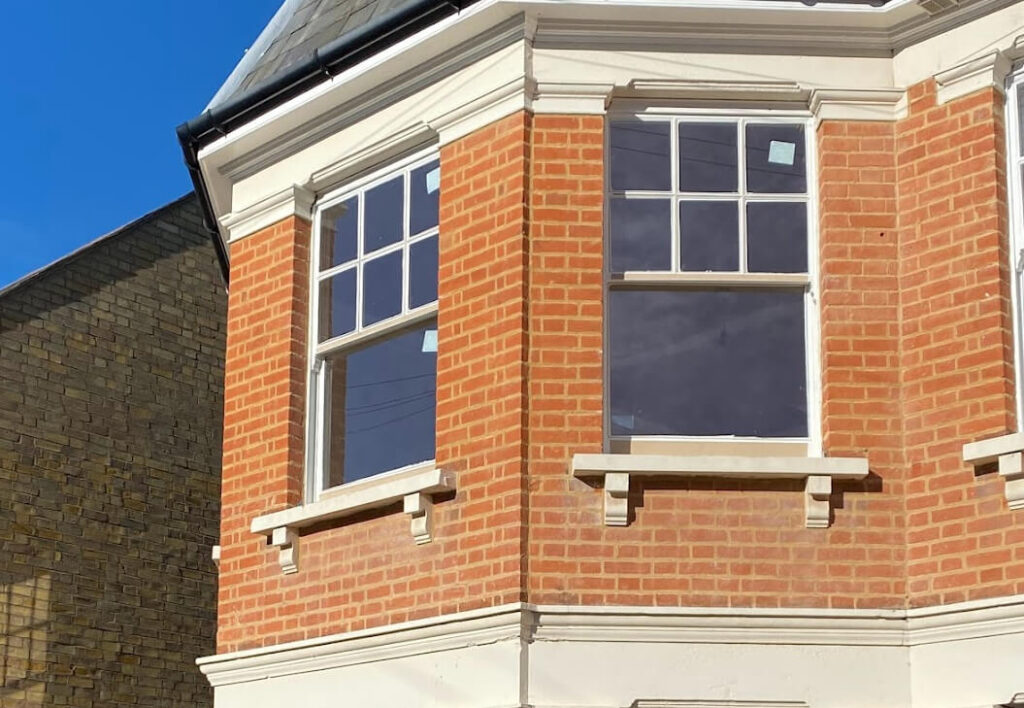 The main benefits of double-glazed sash windows compared to singled glazed windows are as follows:
Energy efficiency
Double-glazed sash windows are significantly more energy-efficient than single-glazed. As the name suggests, double-glazing has two sheets of glass, which improves its thermal performance compared to single glazing, which only consists of one sheet. Between the two sheets of glass in standard double-glazed windows is an air pocket, which creates a seal against the outside conditions and reduces heat transfer.
Modern double-glazing also has Low-E glass (low-emissivity glass), which is coated to prevent too much ultraviolet and infrared light from passing through while ensuring that visible light is transmitted.
Because of this, properties with double-glazing are far better at retaining heat than those with single-glazing. This makes homes warmer and more comfortable to live in during the winter while also ensuring that energy bills don't get too high, a concern for many homeowners today.
Double-glazed sash windows also have a far better U-value and energy rating than single-glazed ones, which is important in ensuring that properties coincide with modern building regulations. It also adds value to a property, as energy ratings are something that many potential buyers look at when purchasing a house today.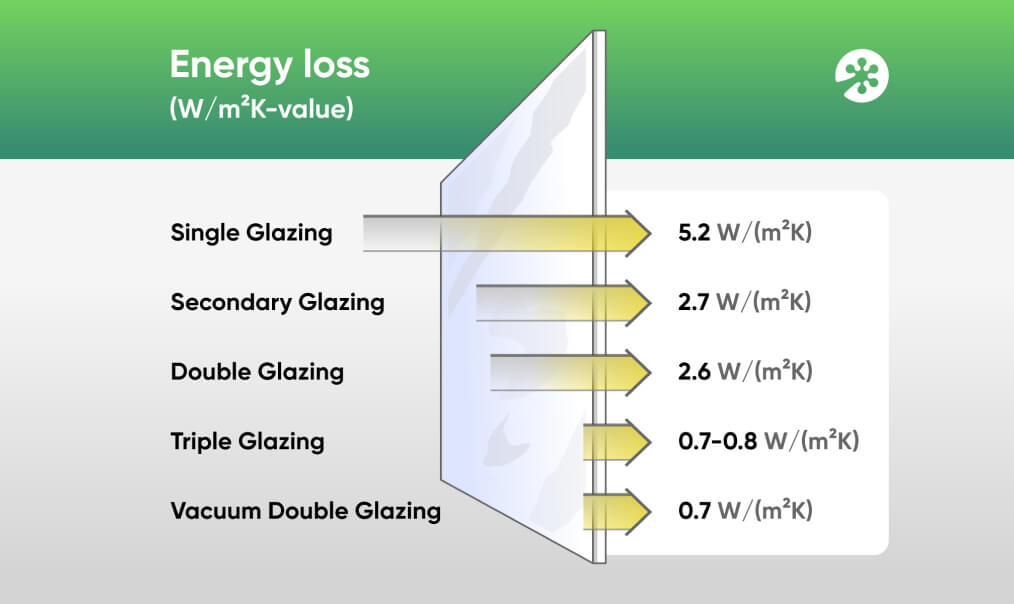 Acoustic properties
Double-glazed sash windows are also popular for their acoustic properties. Single-glazed windows are notoriously bad for reducing outside noise, particularly frustrating for those living on a busy street.
Double-glazing, on the other hand, is excellent at reducing noise pollution. This is predominantly thanks to double-glazing's two panes of glass, which absorb the outside sounds, weakening their transmission into the property.
Saftey
Safety is, of course, a significant factor that people consider when buying new windows. Unfortunately, many people can break through single-glazed windows without even needing tools. Moreover, single-glazed windows are susceptible to cracks.
Modern double-glazed sash windows are far more durable than single-glazing, and there are also safety glass options available now, such as toughened glass and laminated glass.
New Timber
It's not just the new glass, as purchasing a sash window also provides the homeowner with new timber frames — these frames usually come with a 10-year guarantee., giving homeowners peace of mind that any unexpected problems will be covered.
Colour choice
Purchasing a new wooden sash window allows homeowners to choose a wide range of colours to spruce up their property, with dual colour options usually available.
How retrofitting original windows with double-glazed units can achieve the same benefits

Retrofitting original sash windows is a cost-effective alternative for all homeowners before purchasing a new double-glazed sash window.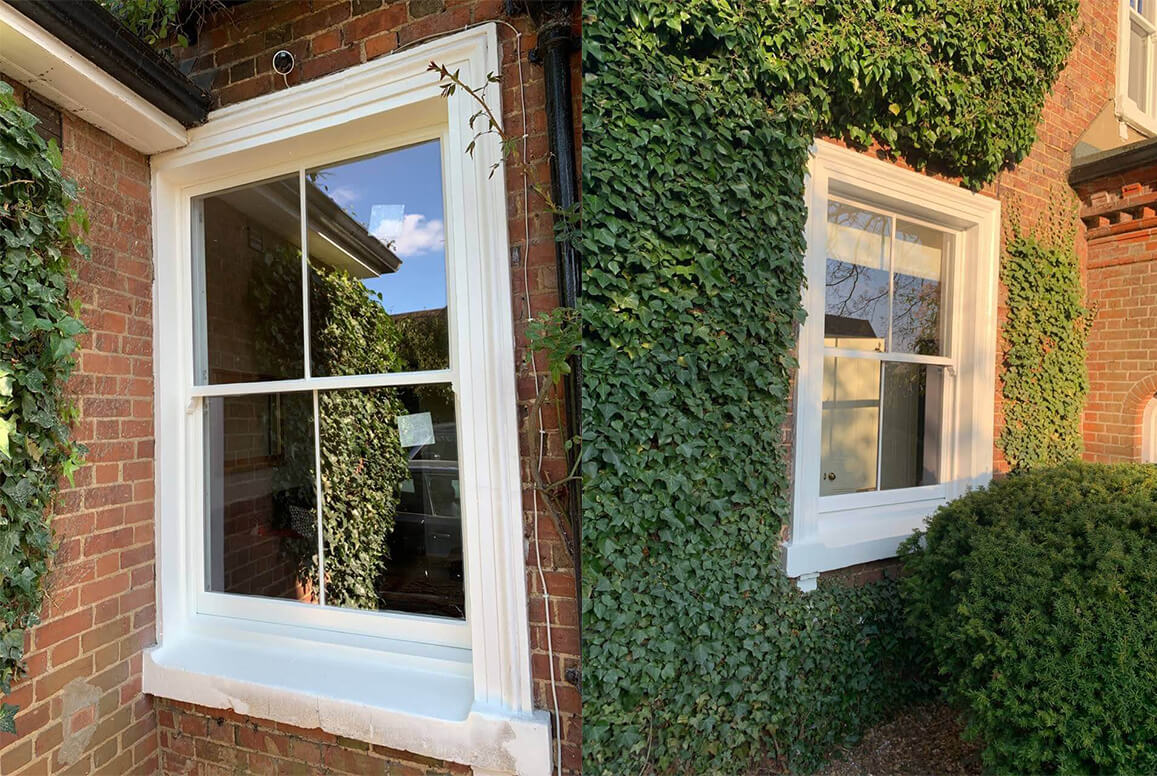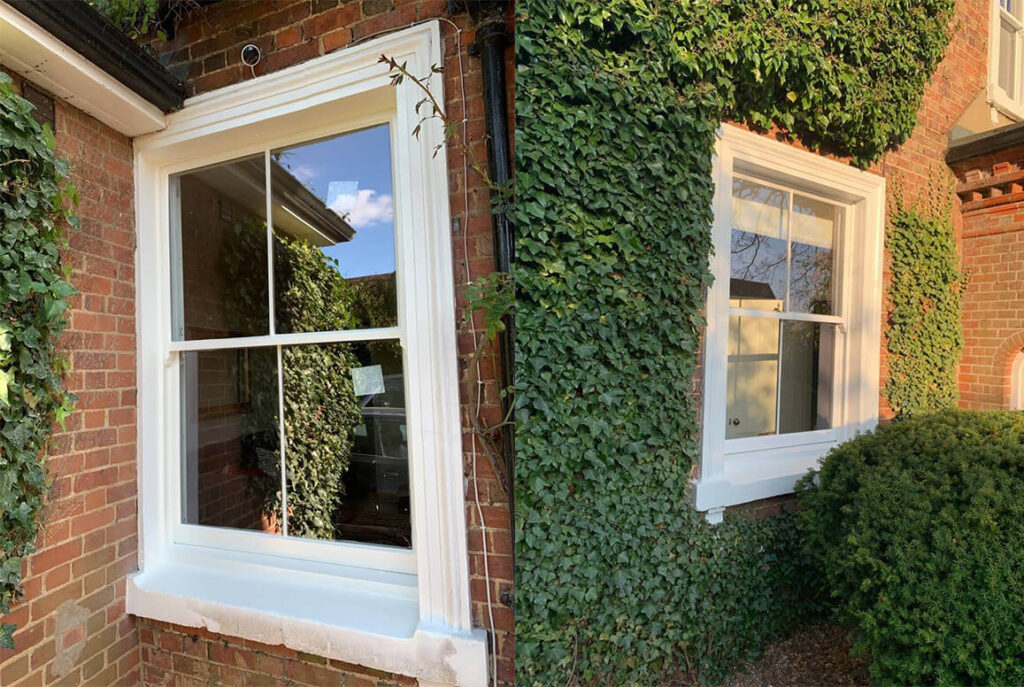 Retrofitting is often just as practical as buying new, and it is also ideal for those who want to maintain their property's original aesthetic charm.
Sash windows double glazing retrofitting is also a great option for those living in listed properties. It is usually far easier to get permission to retrofit than to buy and install a new bespoke window that will match the original.
Thermal performance of Double Glazed Sash Windows with FINEO glass
We retrofit sash windows with FINEO glass, which can increase a single-glazed sash window's thermal efficiency by up to 8 times! Moreover, our FINEO glass has a thermal value equivalent to triple glazing despite being 7 mm double-glazing.
Achieving thermal values anywhere near triple-glazing used to be impossible due to how thick triple-glazing is.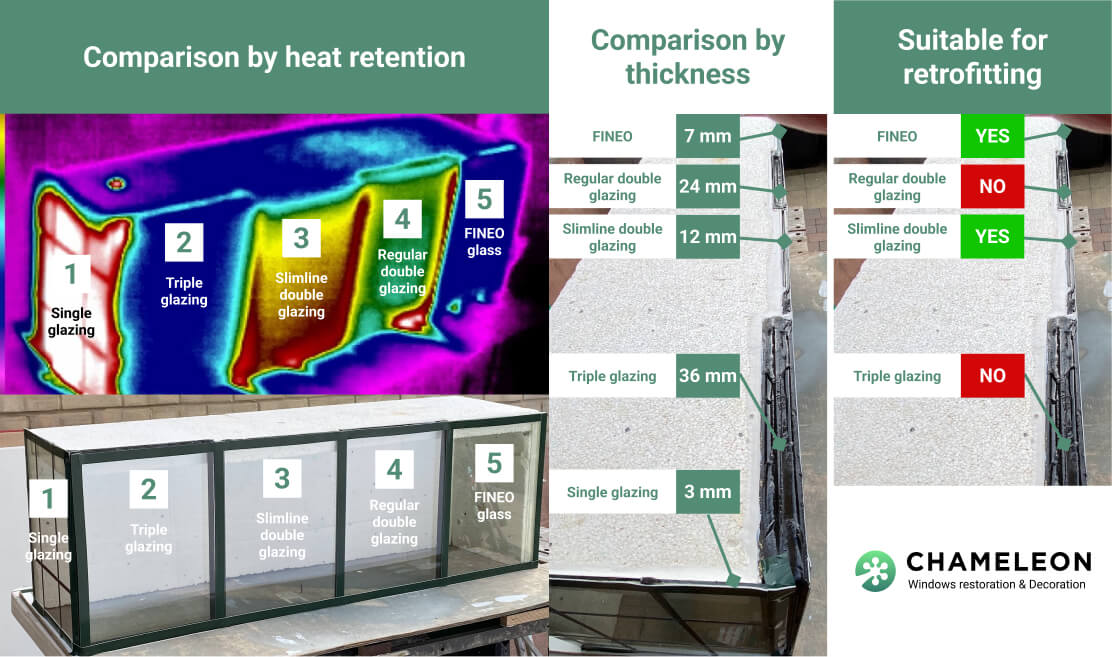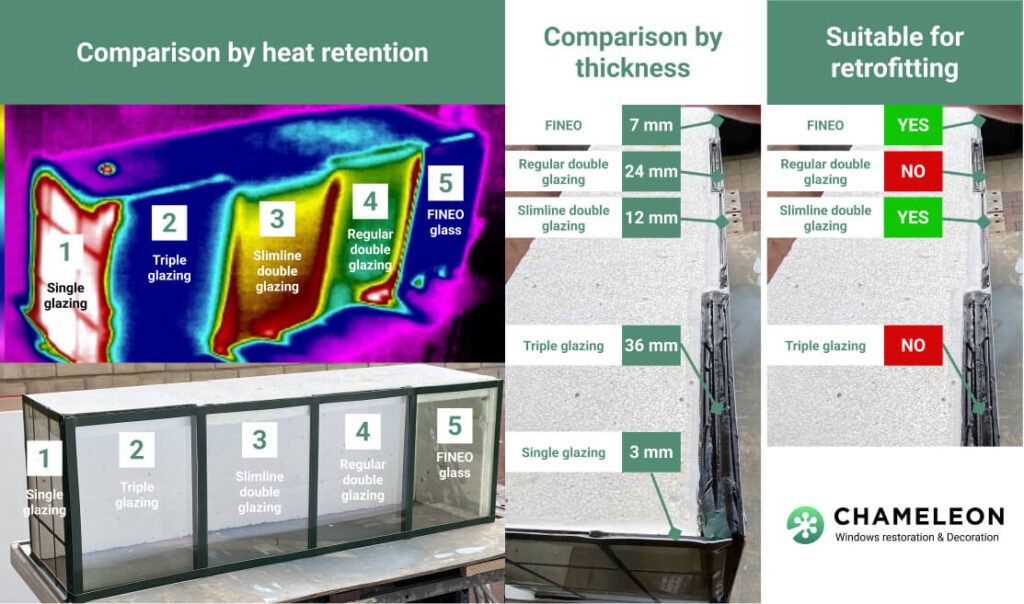 However, slim-profile vacuum double-glazing achieves these results with thin glass to fit in traditional sash windows and maintain their smooth operation.

The durability of wooden frames and guarantee
We laminate window frames with Tricoya, which is guaranteed to be rot-proof for 50 years above ground. It is also guaranteed to be rot-proof for 25 years underwater, which is a testament to its ability to withstand harsh conditions. These time-frames are a significant improvement over standard hardwood.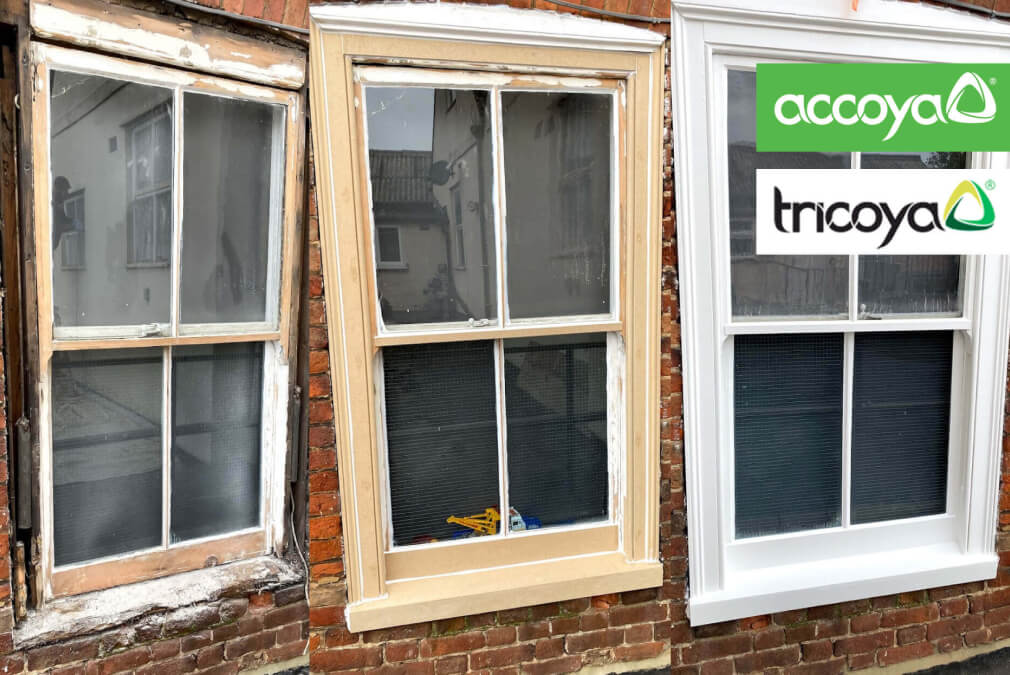 Paint sprayer manufactory-like finish
We don't only ensure that the windows we retrofit function as good as new; we also work tirelessly to make them look as good as new.
Our Sash window specialists achieve this by using high-quality paint sprayers equivalent to the ones that factories use when manufacturing new windows.
Our skilled team is well-trained in making old windows stand out to the point that they can completely revitalize a period property's appearance without losing its historic elegance.
Acoustic properties of double-glazed sash windows with vacuum glass
Soundproofing is one of the most significant and noticeable improvements that double-glazing offers over single-glazing.
The FINEO glass that we use reduces traffic noise by 10dB, which means unwanted outside noise will be cut in half — a huge plus for those living on a busy street.
The aesthetic appearance of original sash windows
The aesthetic appearance of original sash windows is one of the main reasons people are reluctant to change them, as Georgian sash windows, Victorian sash windows, and other variants give properties a beautiful historic appeal and elegance.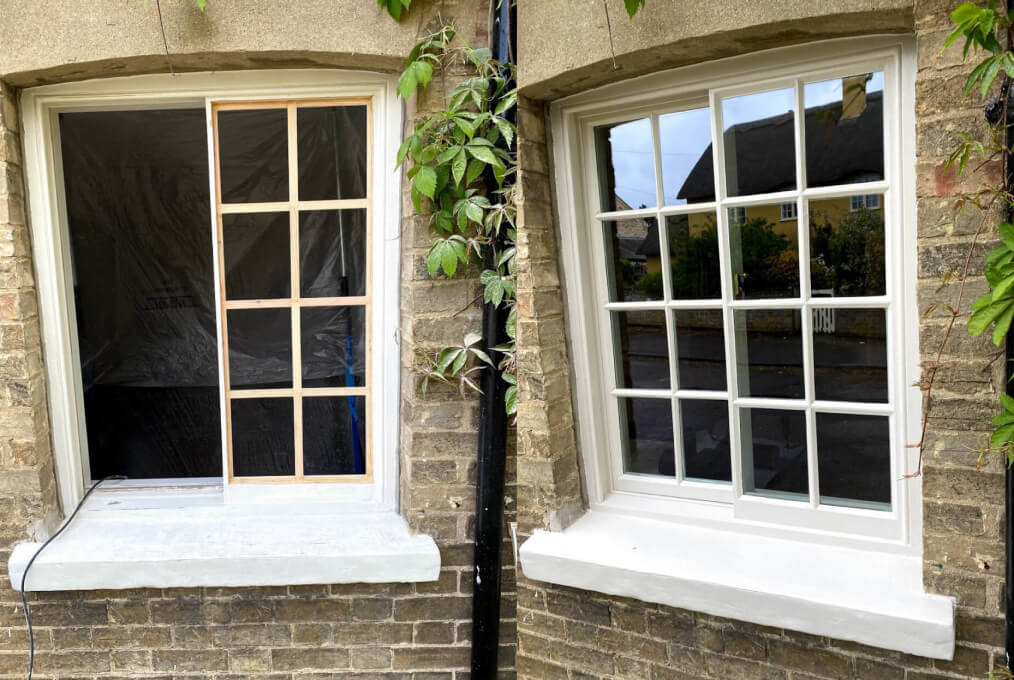 Thankfully, homeowners today don't have to sacrifice their home's captivating appearance for the benefits of double-glazing, as by retrofitting single-glazed sash windows with vacuum double-glazing, homeowners can now enjoy the many perks of double-glazing without having to completely change their windows or harm their home's aesthetic appearance.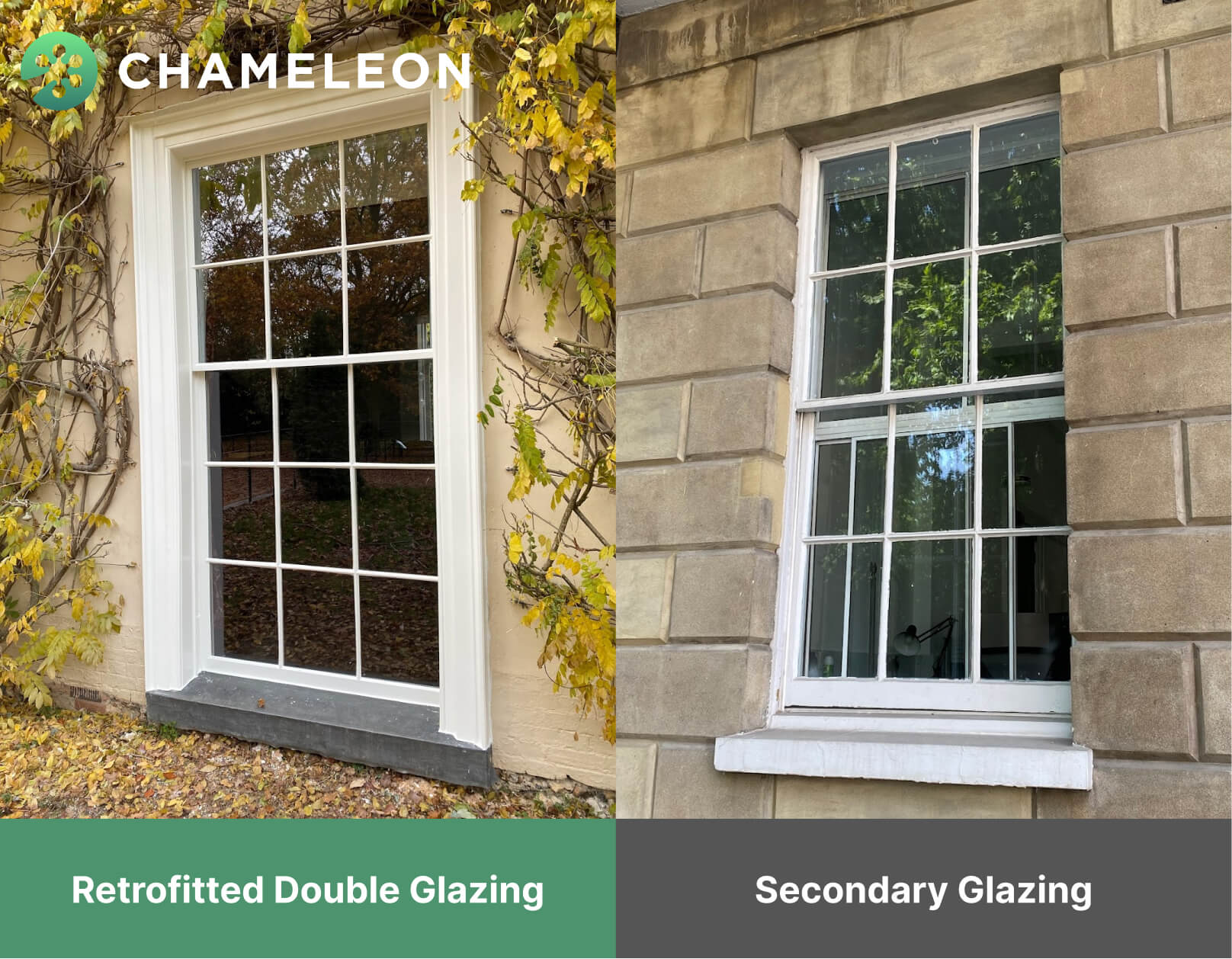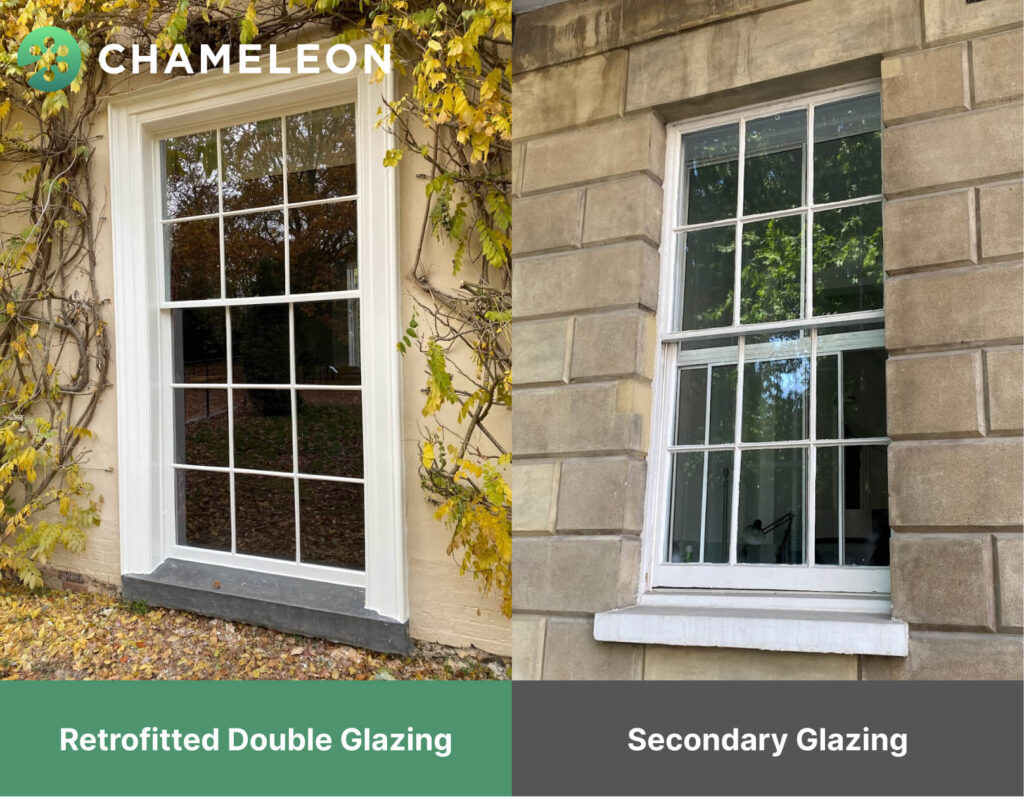 For those who own a listed property, it's also worth knowing that many Grade 2 listed houses can have their original single-glazed windows retrofitted with vacuum double-glazing, although permission is required first.
Cost of new Double Glazed Sash Windows and retrofitting
One of the main benefits of retrofitting an existing window rather than buying a new double-glazing sash window is cost.
Our sash window retrofitting service costs just £1679 for average-sized windows, while our restoration service is only £689. New double-glazed sash windows with similar thermal properties will cost £2500 onwards.
Conclusion
In conclusion, anyone with single-glazed sash windows or plans to buy new double-glazed ones should strongly consider retrofitting.

Double-glazing's acoustic, safety, heat retention and overall energy efficiency properties make it a far better option for properties today than single-glazing.
As for whether to buy new or retrofit, every homeowner should look into the possibility of retrofitting before buying a whole new sash window. Retrofitting a pre-existing window is far more cost-effective than purchasing a new one and ensures that the property's traditional sash windows remain intact.