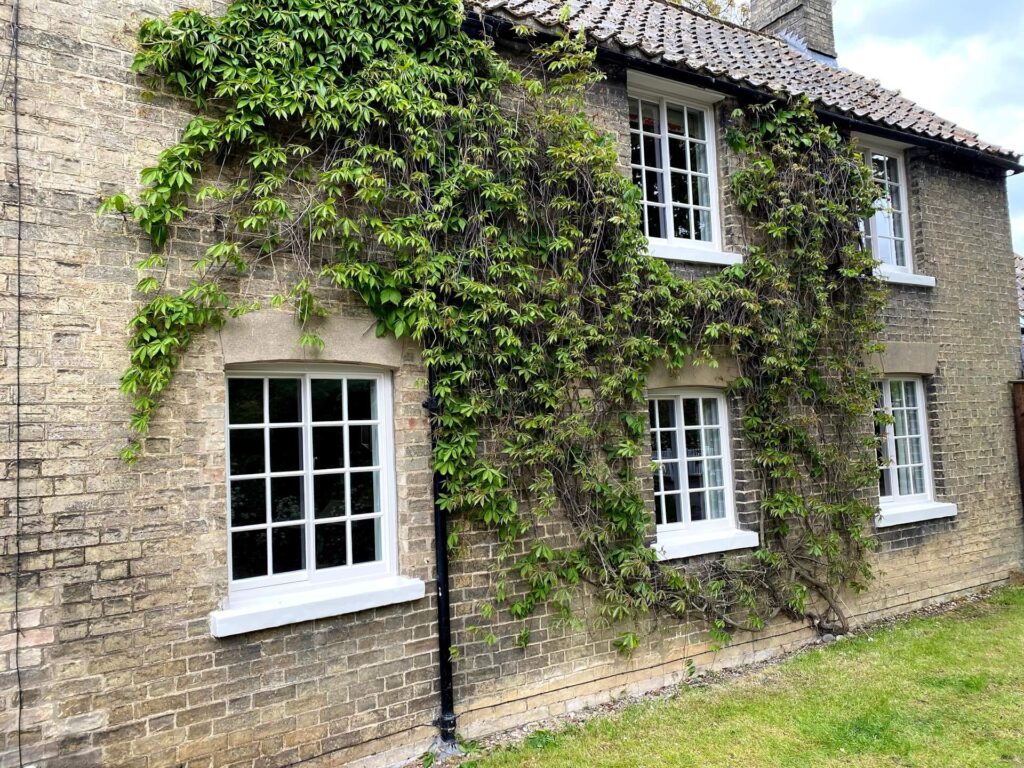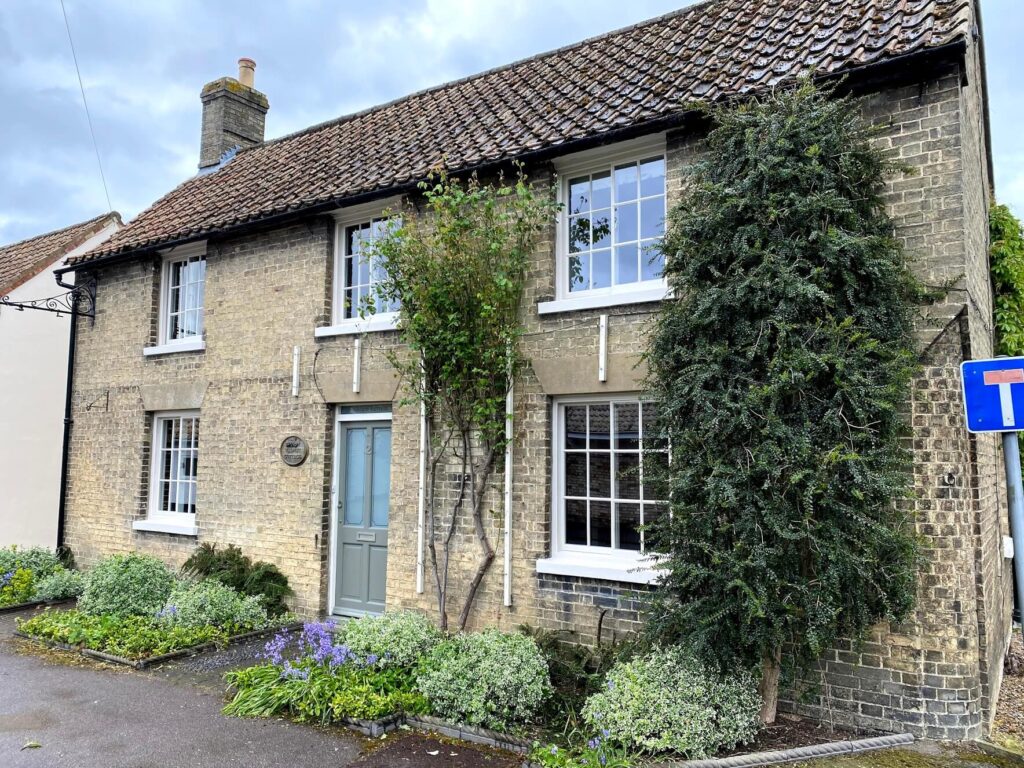 Removing old glass
This sash window restoration project in a small village near Cambridge saw the team carrying out the retrofit installation of new double glazing into existing frames as well as draught-proofing and redecoration of all windows. The clients were keen to future-proof the window units, as well as improve their thermal properties, which is why they opted for the full work package with the glass we use in the retrofit double glazing offering up to 8 x more thermal efficiency than the original single glazing.
This picturesque and well-proportioned cottage has great aesthetics with its uniform rows of 3 sashes per floor of the slightly rarer sideways-sliding Georgian style. Sashes on the front lower floor also exhibit a beautiful original stone lintel really adding to the authentic feel of the window.
We begin by removing all frames so as to carry out the new fineo glass installation in our on-site workspace. Whilst the windows are out of the frames we also cut the required grooves in the inner frame which will allow for the insertion of the draught-proofing unit:
Frames removed from windows for work to be carried out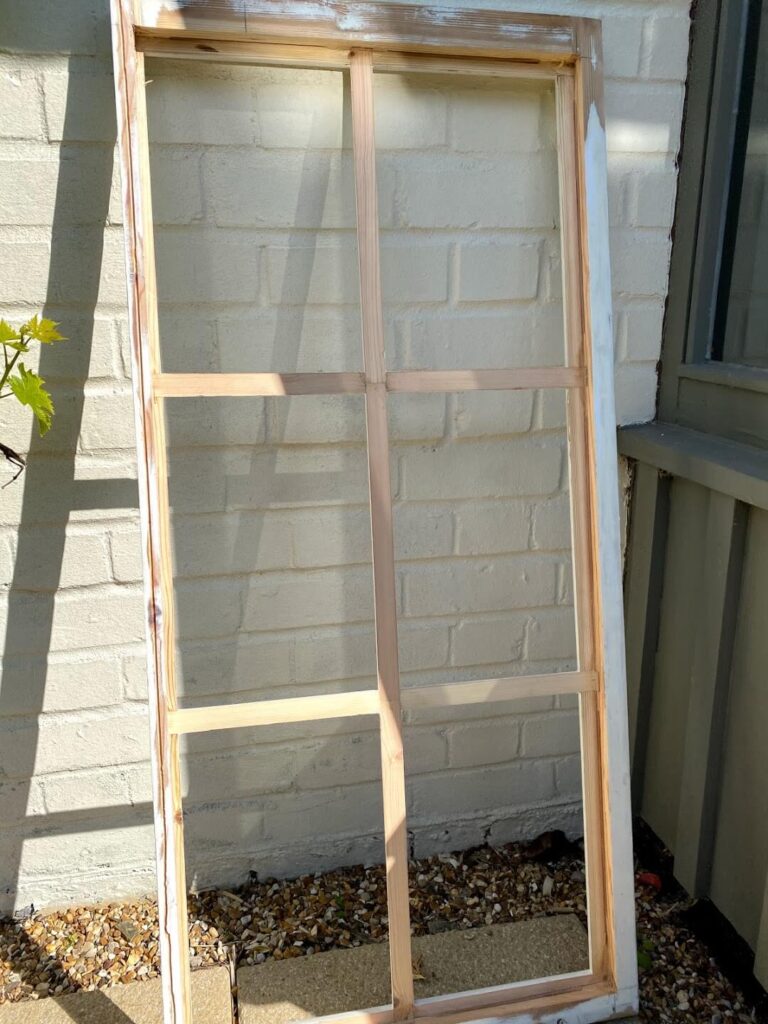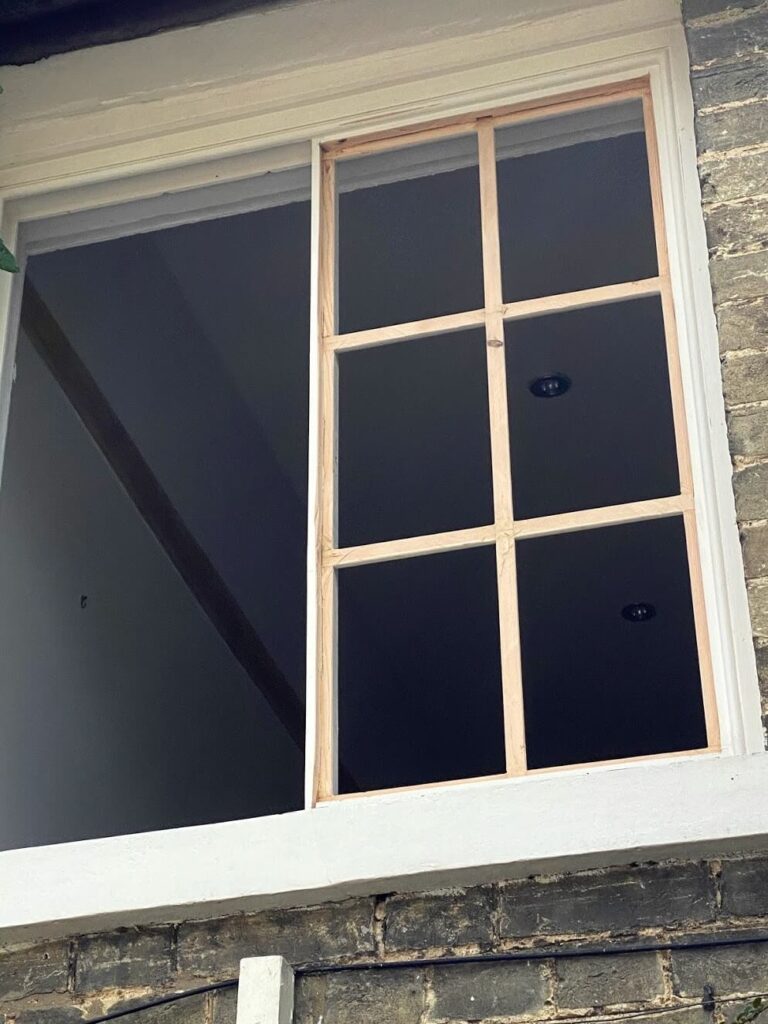 Grooves cut into the window frame to allow for insertion of draught-proofing
Draught-proofing installation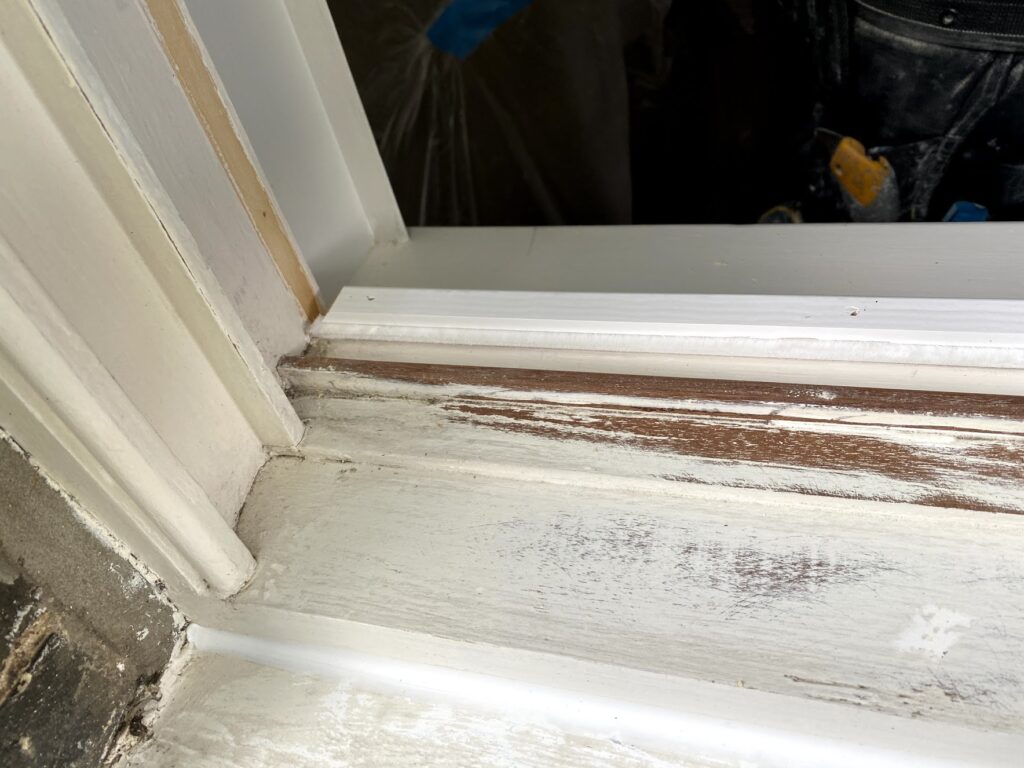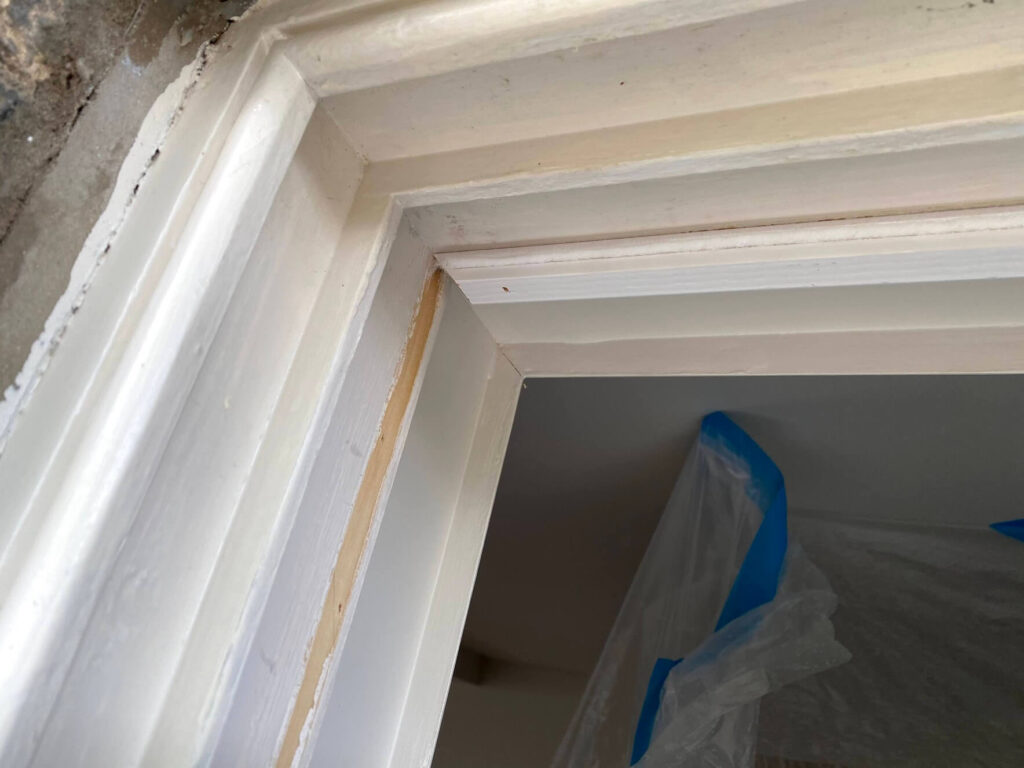 During the refit process, we also keep the original Georgian bar on the inside face of the window whilst replicating the bar for the outside of the window. This ensures that when viewed from inside or out, the original aesthetics are maintained and all restoration work blends seamlessly with the original features. This is different to many companies which do not keep the original inside bars, instead of replicating both with beading- whilst this saves time it loses some of the original feels of the window.
FINEO glass installed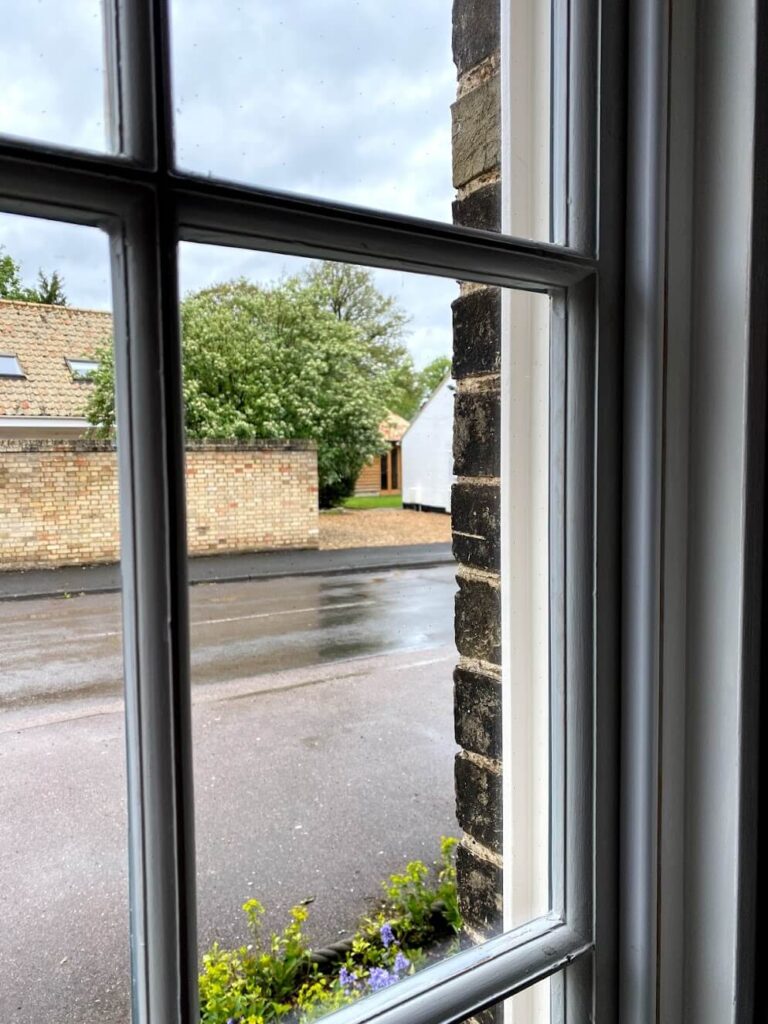 FINEO glass installed into wooden frames provides windows soundproofing effect and improves thermal efficiency.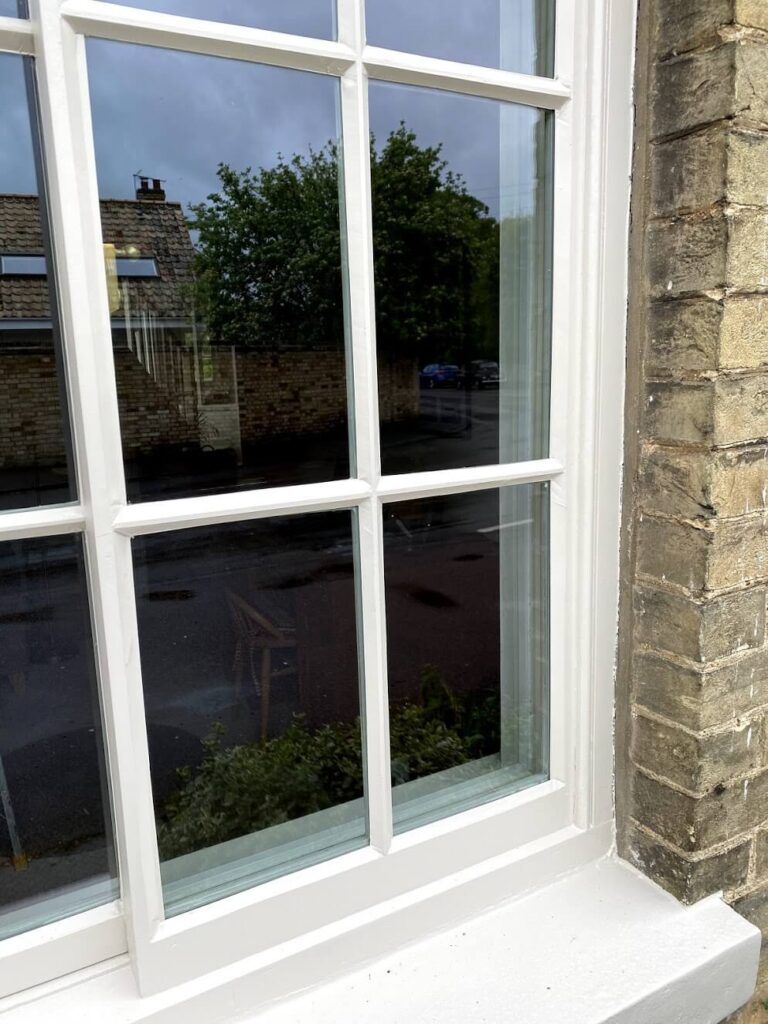 Discarded old glass and inner frame now replaced by FINEO panes
With the inner frames and their new glazing now put back into all windows and draught-proofing strips inserted into the cut groove, the team is just left with the redecoration to complete.
For this, we follow our normal work processes but with a little lighter levels of remedial work on the frames prior to painting due to their reasonable condition. After the scrape back of loose paint, sanding, filling and protection of all areas, spray painting is completed bringing to a close our work at the property.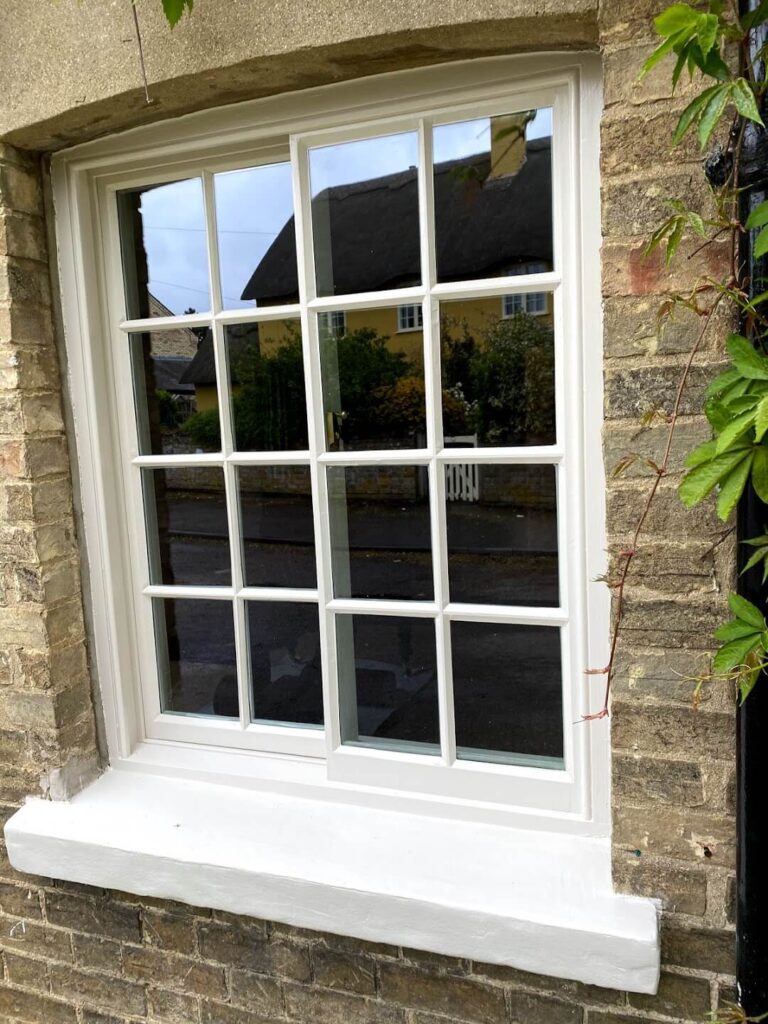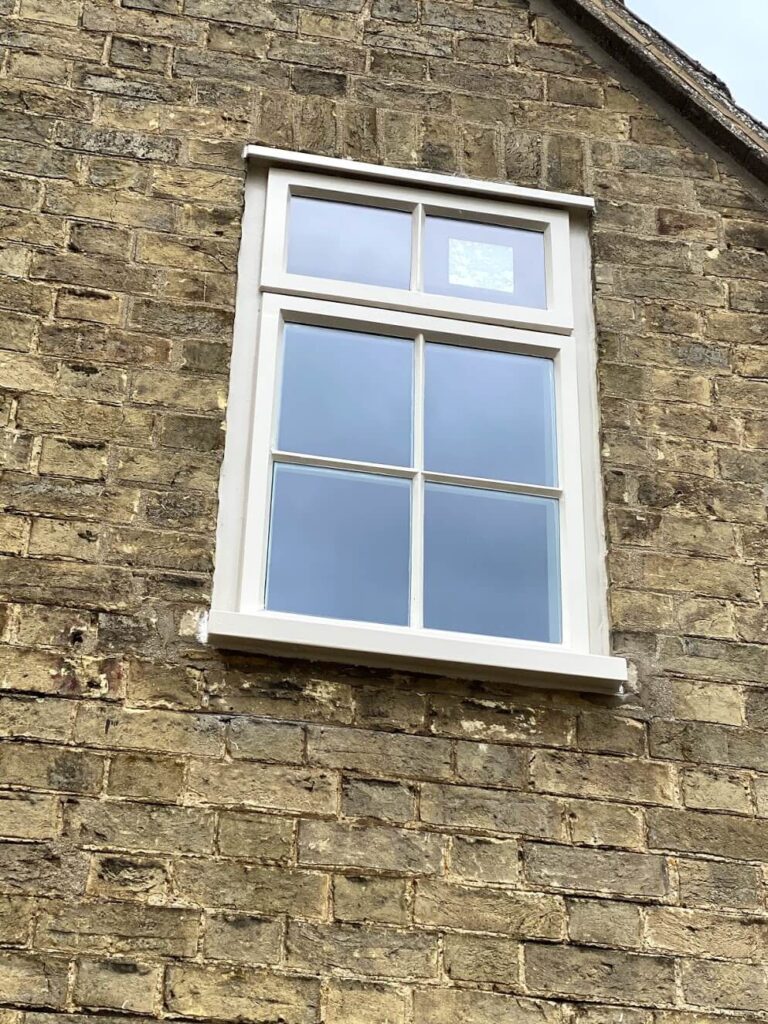 Completed retrofit double glazing indistinguishable from the original frames
Windows are left looking markedly improved, or in the words of our client "better than they ever have done", which we take as high praise indeed. The owners can now start enjoying the benefits of far more thermally efficient window units and the perks this will bring, to both the experience of living in the property and running costs.
Client's testimonial
" — Double glazing installation was first class and the service Chameleon provided has been really really good so we're pleased with it every
— very pleased"

More testimonials