Chameleon team carried out minor sash window repair work and full redecoration of all windows at this characterful house in Bishop's Stortford. A pleasant property with its main frontage in Georgian style, a grand classical entrance and timber sash units predominantly of the 8 over 8 glazing configuration.
The building also has an interesting timber-clad extension with a variety of smaller sash and casement windows, as well as a large French door on which we also carried out full redecoration work.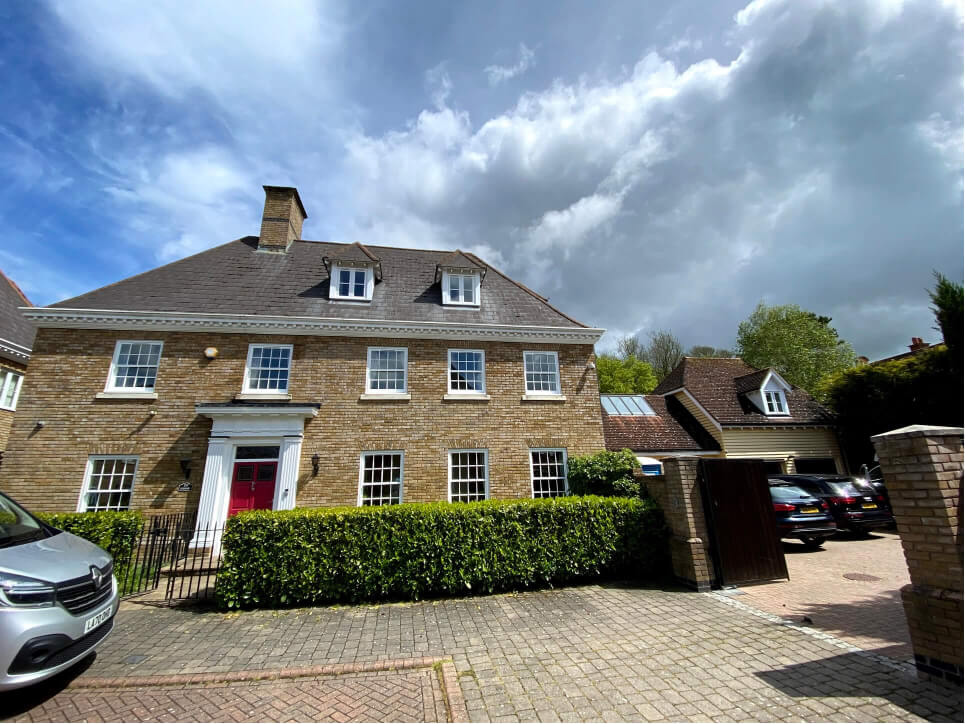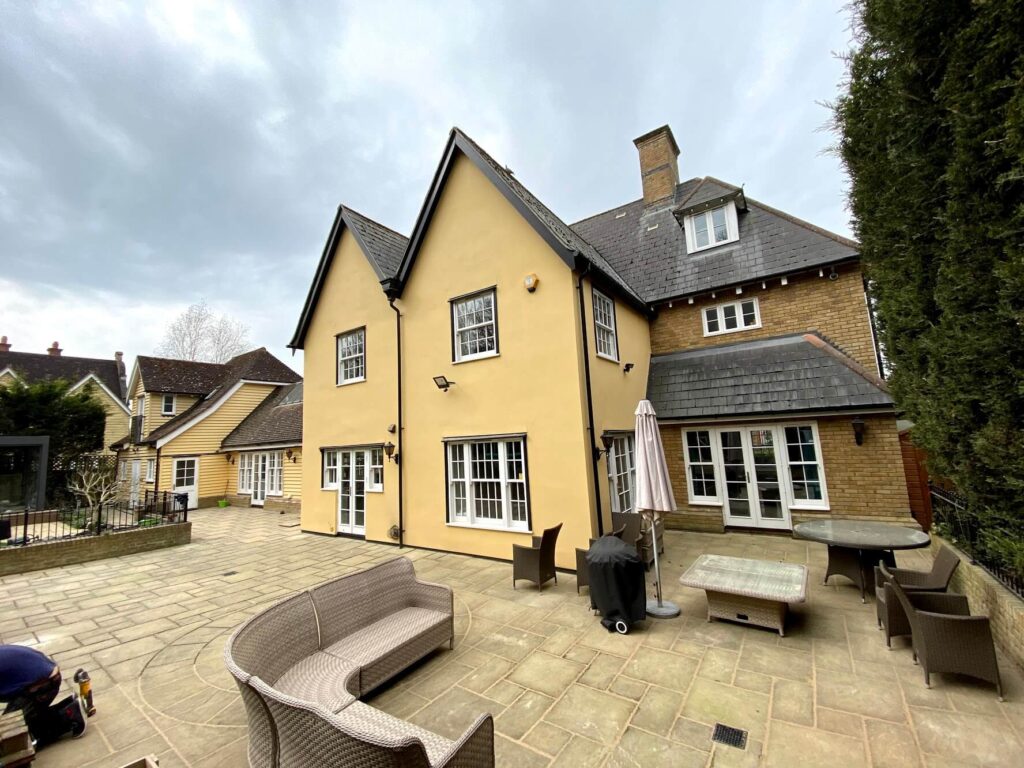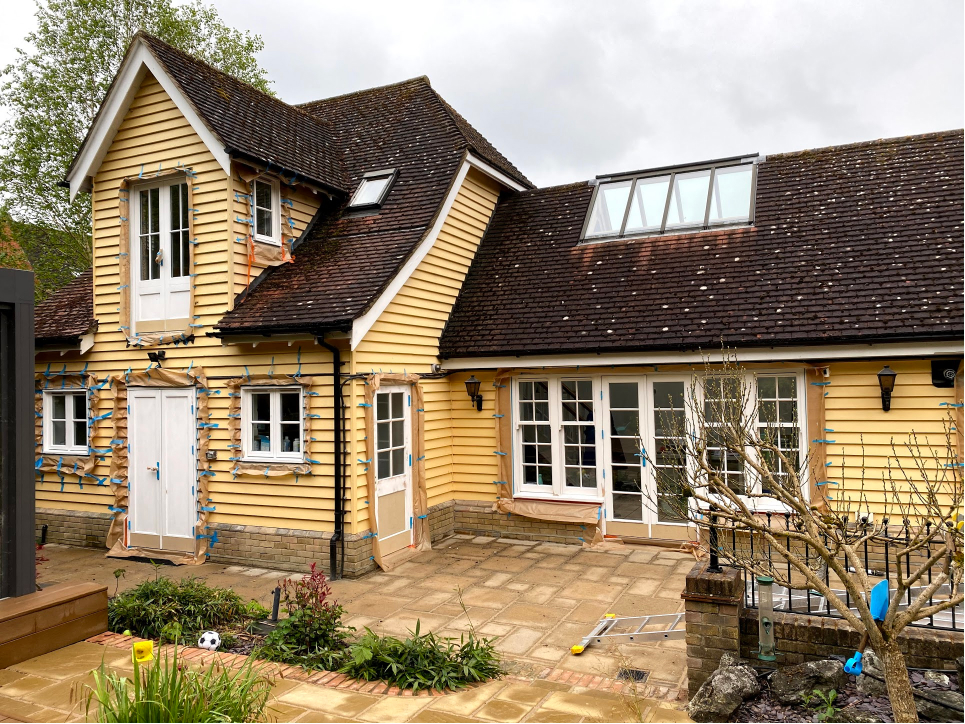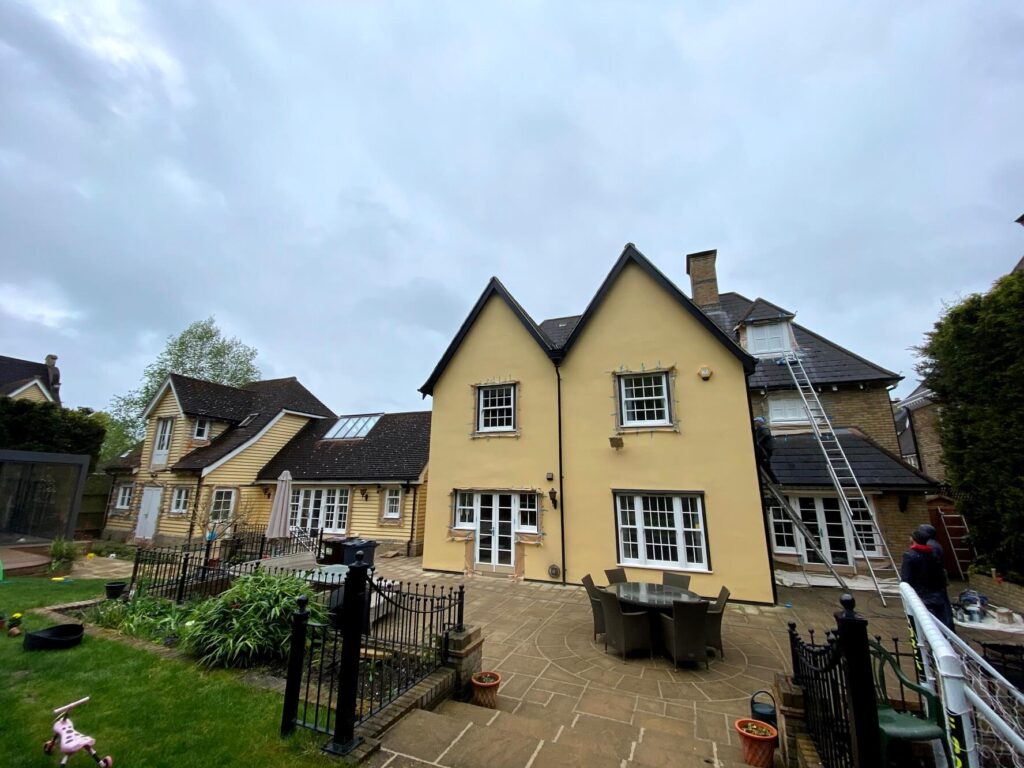 As can be seen, pictured below, some of the windows at the rear of the property featured previous black paintwork highlighting the frame surrounds. The client wanted to lose some of these so as to have the solid white only against the yellow masonry exterior which was no issue for us to carry out: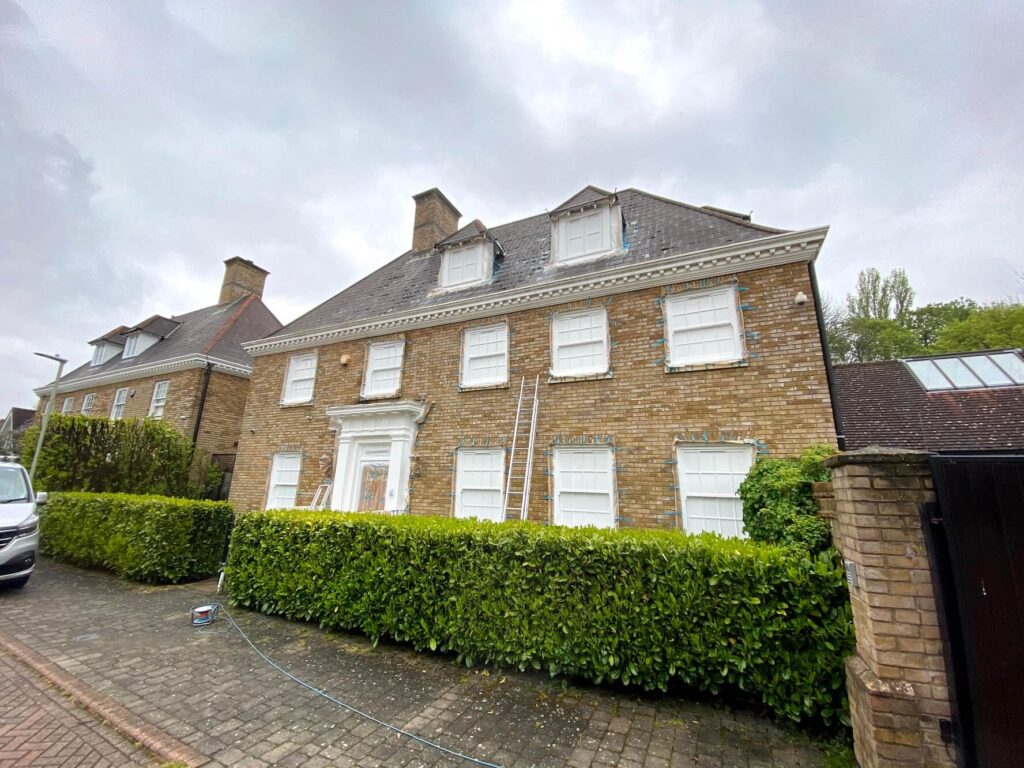 During the preparation stage of sanding the timber frame surfaces back and applying putty, we also carried out minor repair works on the wood where required, splicing in some new sections to replace particularly damaged areas using our accoya/tricoya wood. This ensures issues like wood rot are stopped in their tracks and not allowed to develop over time further undermining the soundness of the window.
Following this, all window areas across the property are thoroughly protected with sheeting prior to painting, this is crucial so as to ensure no paint released at high pressure from the sprayer can work its way onto the masonry around the frames:
Pictured top after protective sheeting applied and bottom during painting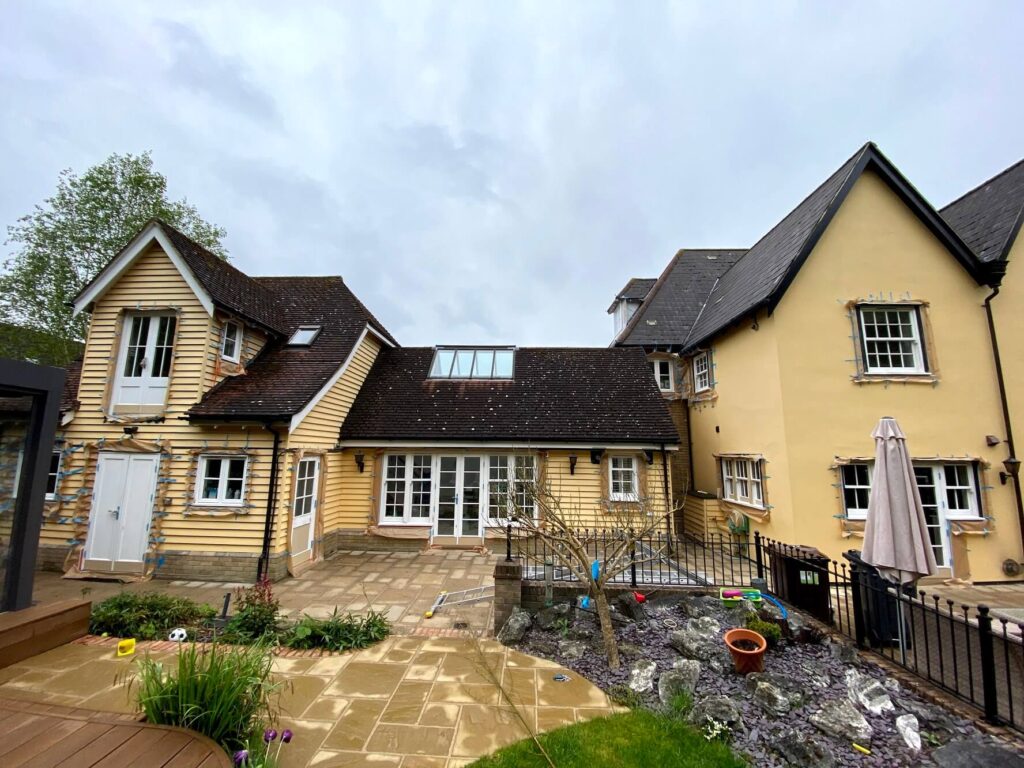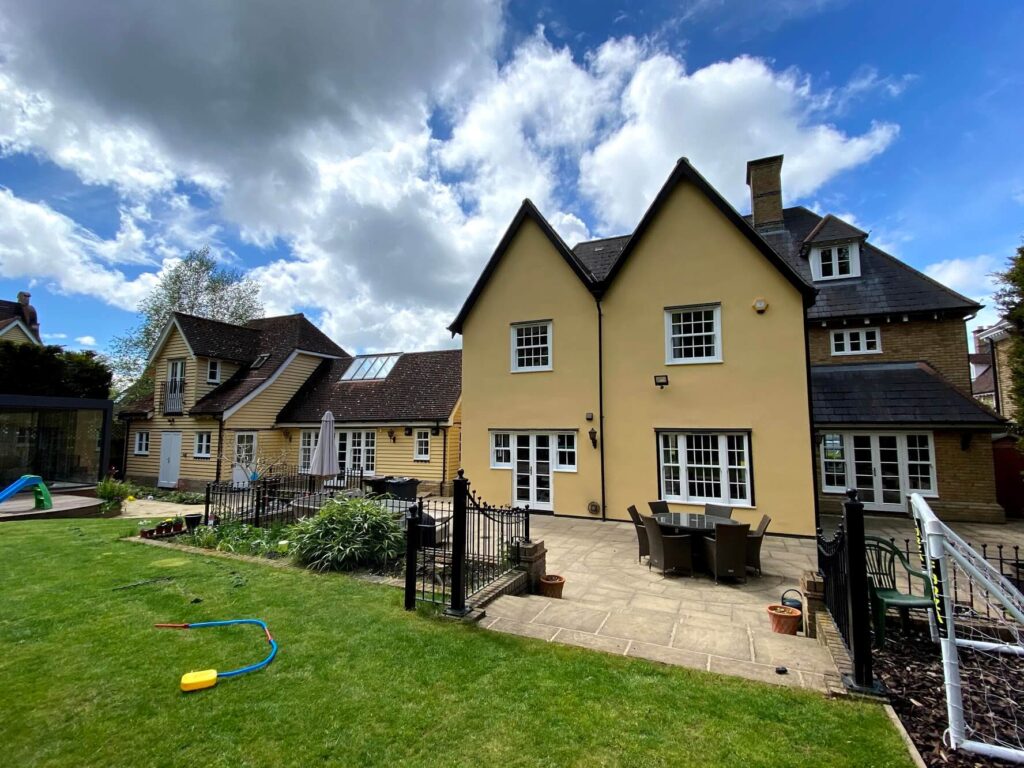 The team then spray paints all window areas with our hard-wearing product leaving an extremely consistent and durable finish. With all protection removed the window units are left looking like new with the building's visuals improved significantly. The 10 year guarantee on paintwork we provide also gives peace of mind to our clients with the protection it offers them into the future.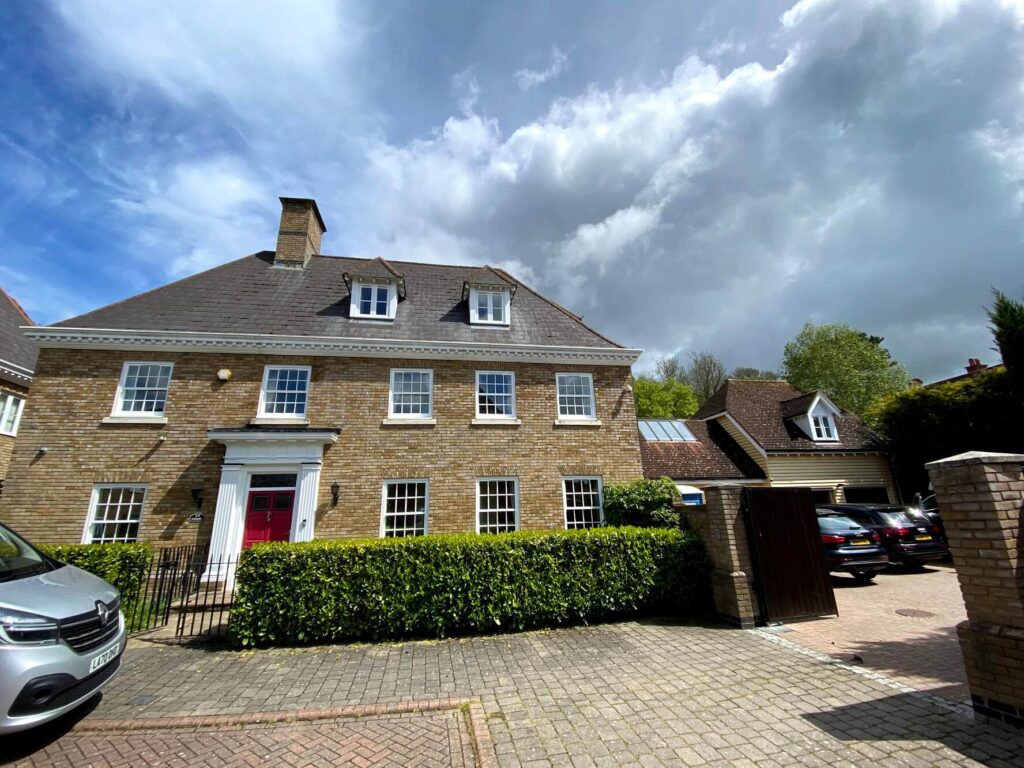 Finished window units with protection removed
Client's feedback
"Alex and the team have restored our 20-year-old sash windows so they look brand new. The team worked non-stop to complete it and made sure everything was to an excellent standard. Thank you."
Rob
More testimonials