This beautiful property located on one of Cambridge's most sought after streets had around 50 sash windows in need of restoration and redecoration. Alongside the sash windows was also a number of doors, gables and soffits on the list of work for us. The scale of this property required us to set up a thorough scaffold system to provide safe work access to all the different areas.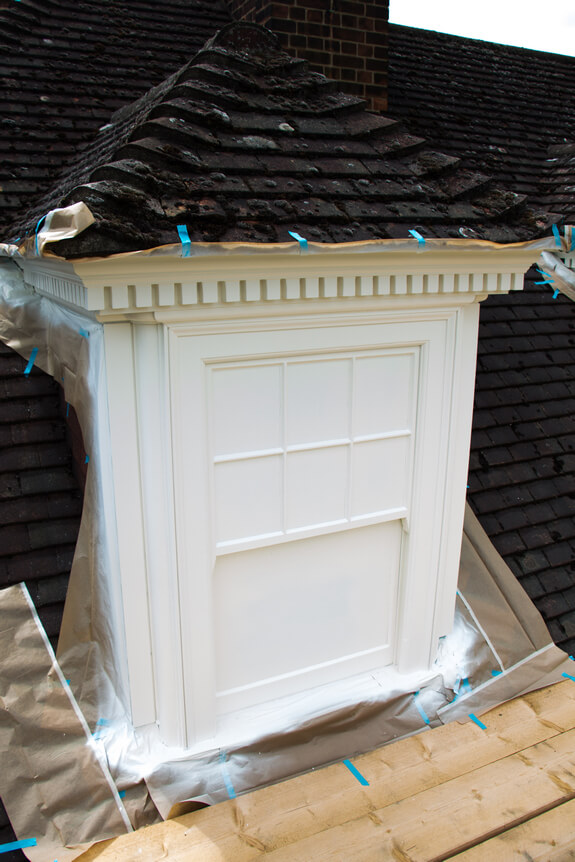 Project video
The woodwork was carefully restored to its former glory without any unnecessary alterations. The client was very pleased with the work and the end results.
A ten-year guarantee is offered for the paintwork and a twenty-year guarantee on repairs.
More videos
We were proud to have been chosen for this job and were able to complete all work in just over 2 weeks with our highly efficient spray painting method which saves time, and therefore money for our clients, with no compromise to the finish.
Preparation
Work is initiated by the scraping and sanding down of all wooden surfaces, including window frames, sills and surrounds. Of the 50 or so windows we had to complete, around 20 of them were in a condition that also required substantial repair work using our Accoya/tricky wood system. This involves both repairs of damaged sections and, where necessary, lamination of frames with the wood. This provides a new layer of the structurally sound substrate which, once decorated, is indistinguishable from the original frame.
Repair of damaged window areas with this wood, in tandem with our resinous fillers, make for a durable combination ideal for exterior exposure. Accoya wood also offers great thermal properties as well as resistance to mould and warping over time. The manufacturer also backs it with a 50 year above ground guarantee.
Sash window Painting
Following the above preparation with all surfaces now ready for painting we begin protecting all areas which will be sprayed with film and tape to ensure they are all well contained. This is a time consuming but critical part of our work process as it means we can at the next stage spray with confidence and quickly free from worries of any paint spray-over.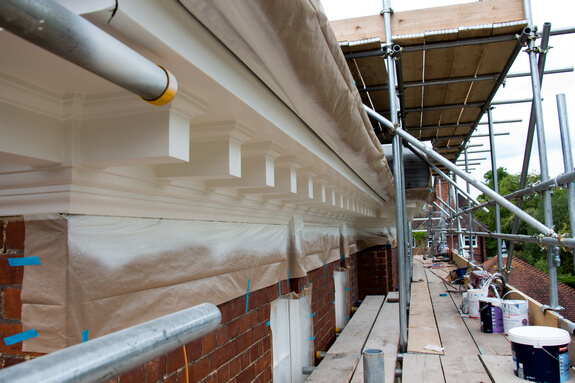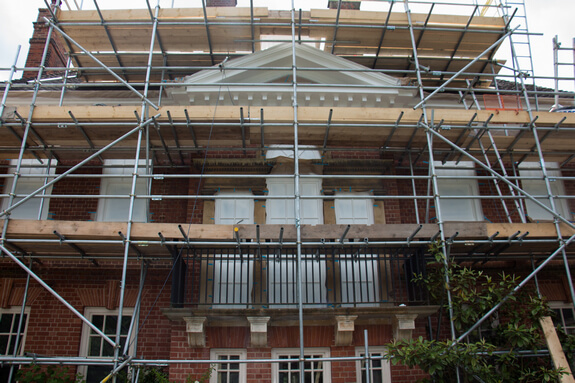 The paint application then begins with our spray method. This provides a very even and hard-wearing finish exhibiting an almost glass-like sheen. This is in part due to the high quality imported American paints we use which are amongst the best of all the specialist exterior paints for which the manufacturer also offers a lifelong guarantee.