Nick and Sasha have a gorgeous Georgian house in Barley. They saw us working on many projects in Barley before and wanted us to repair and redecorate the exterior sash windows for them.
As you may already know, we love preparation. This time we indulged in it :). With the sanders, we removed numerous layers of old paint and revealed the original beauty of the woodwork. The windows this old deserve to be treated with respect.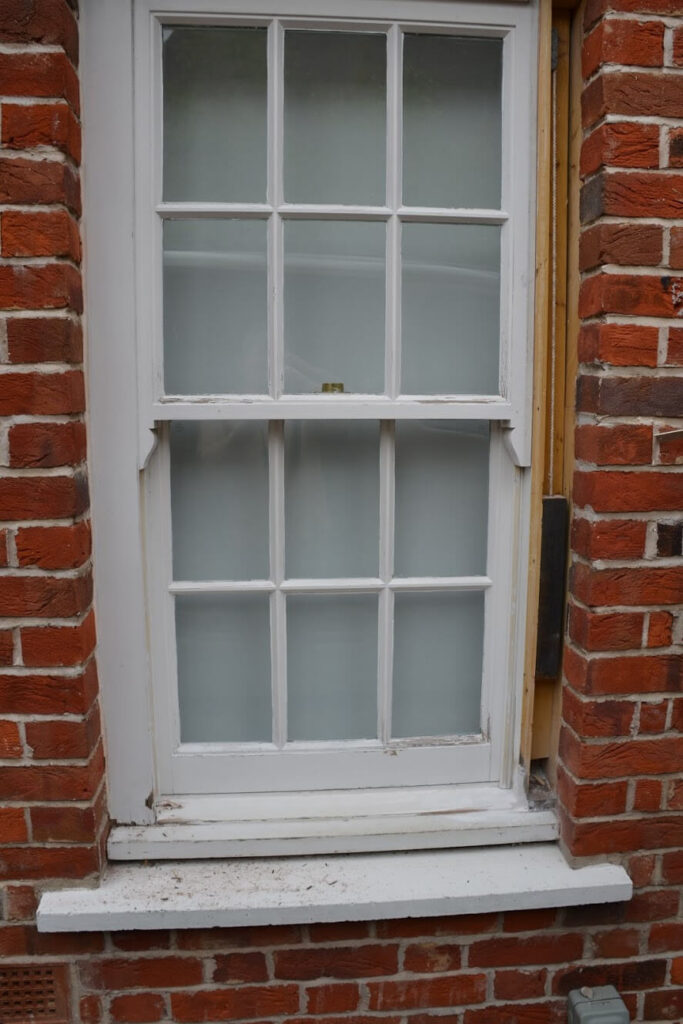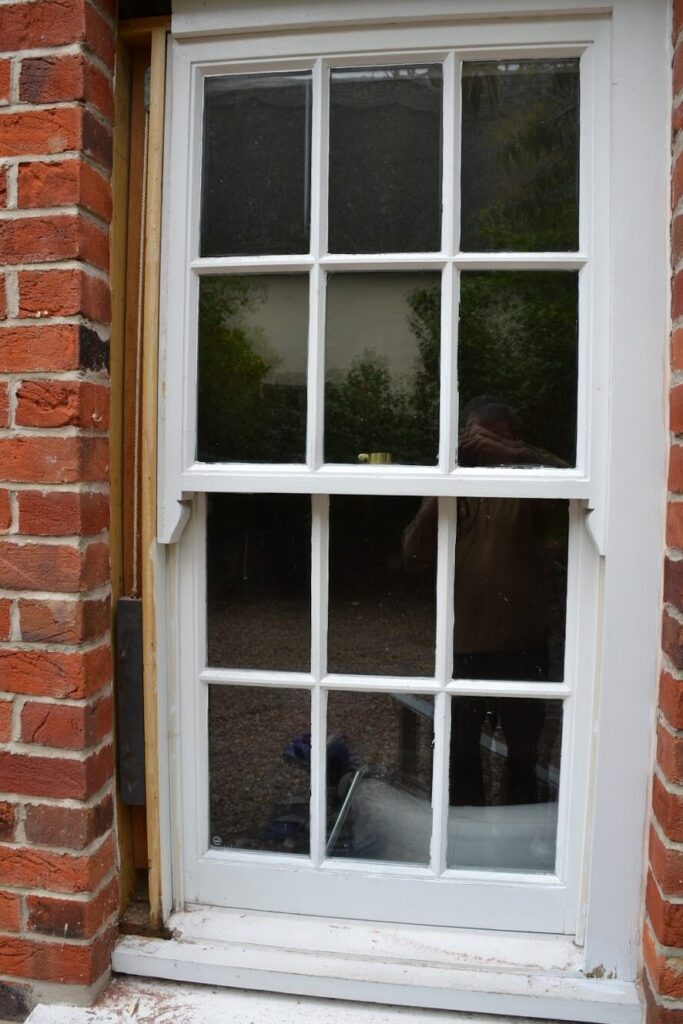 Some windows architraves were replaced to new.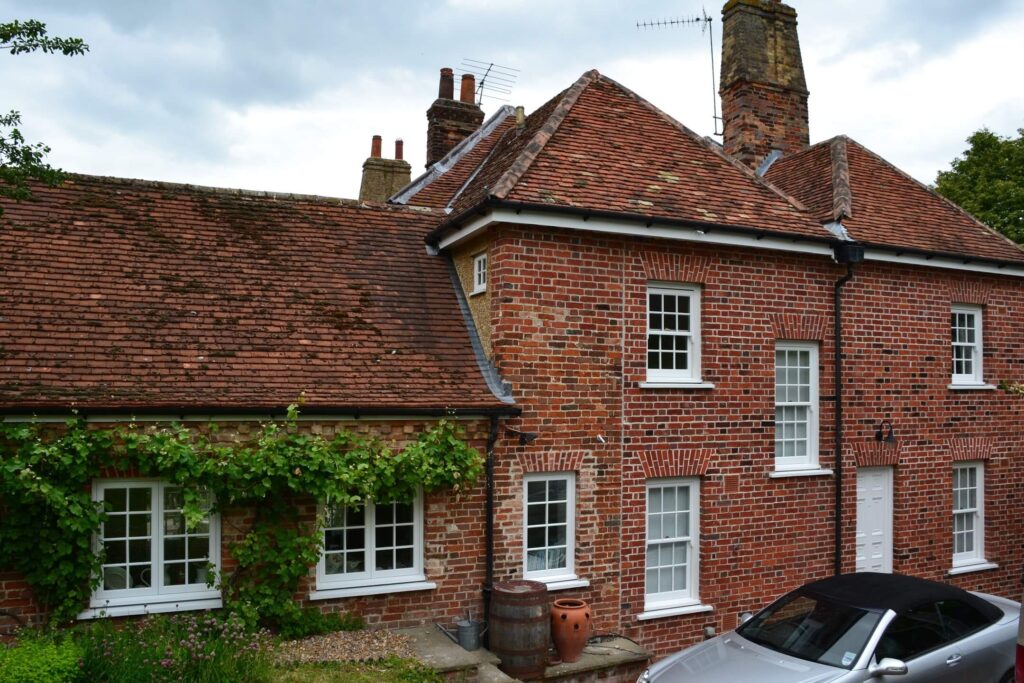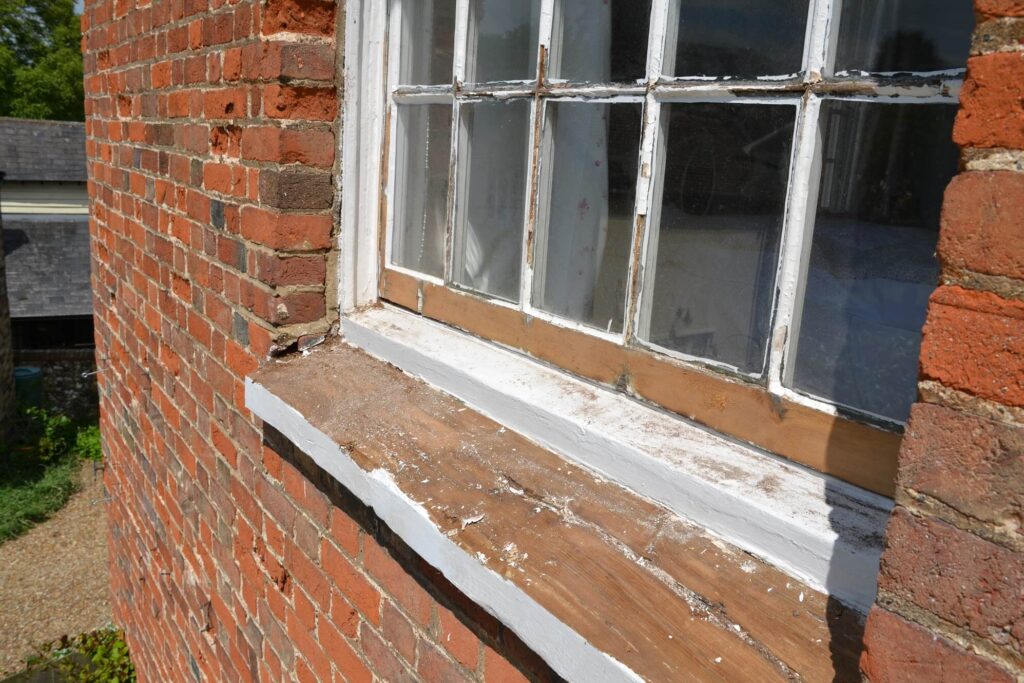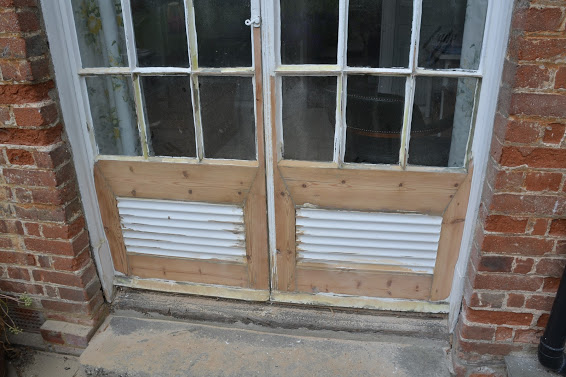 Our team carefully removed any rotten wood from sash windows and doors, treated the affected areas, and filled the gaps with the best epoxy wood filler. We love this product as it moulds nicely to any shape and doesn't shrink or crack like other wood fillers.
We did this project many years ago. Since then we have improved and redeveloped our window restoration method a number of times.

Please follow the link for the most recent sash window repair method.
As you can see, a lot of the doors and windows have wonderful details and markings that really add to the character of the house. We had to sand these features by hand, but we were happy to.
In all of our restoration work, it is vital to us that we do not change the look of the wood or the house. So, a few hours of hand sanding later, a few coats of good quality paint and here is the result. A beautiful Georgian home that has kept its wonderful styling. But it is now protected from the elements too.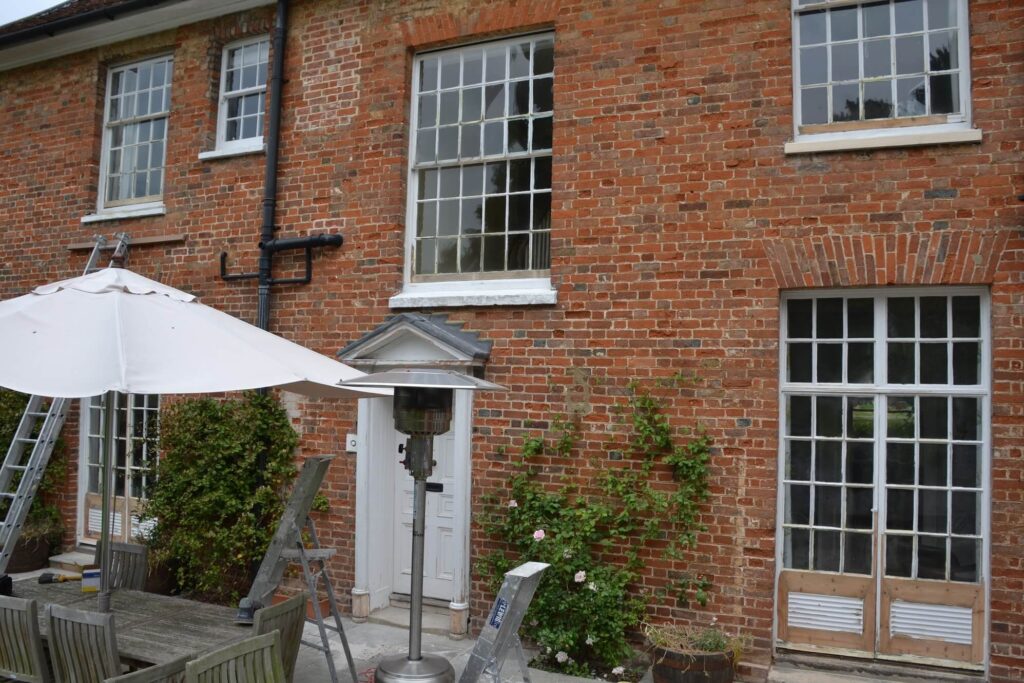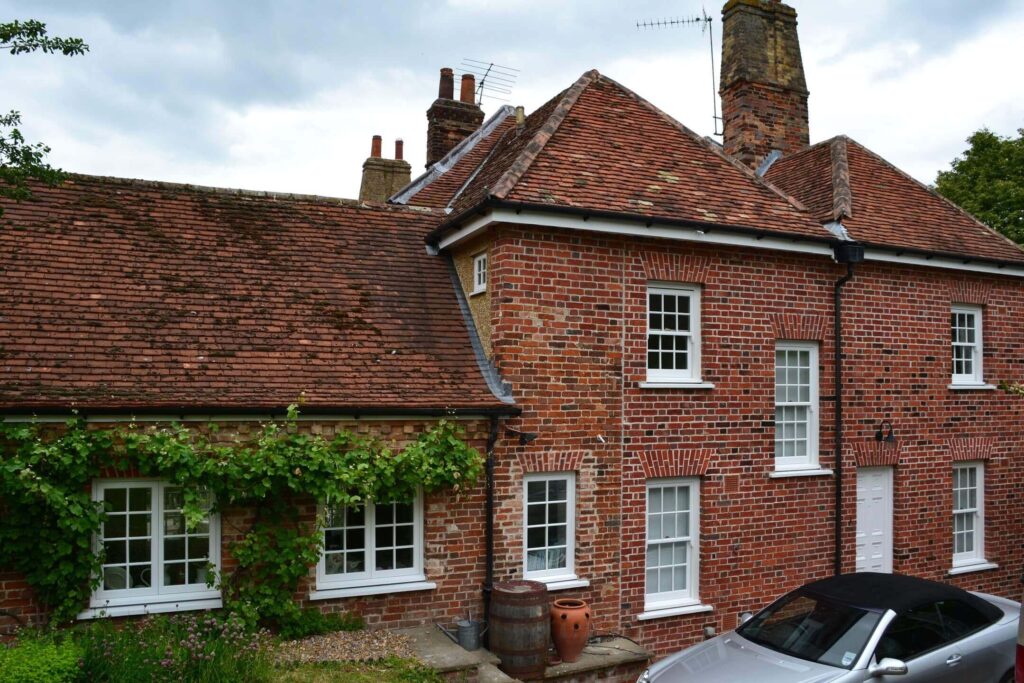 Sash windows redecoration stage
Once the sash windows were repaired ready for decoration, they had a couple of layers of undercoat and paint. The result and the happy smiles of Nick and Sasha were totally worth the effort.
Client's feedback
"Thanks for all your hard work on our house. We are very happy with the results and would not hesitate to recommend you and your team for the quality of the finish and your professional approach. Many thanks."
Nick and Sasha Hills, Barley
More testimonials