Do you experience any of the issues listed below?
If yes, our sash window double glazing service might be the perfect solution.
Low energy efficiency & high heating cost

Poor external noise insulation

Cold draughts

Condensation on window panes
500+

Happy
Customers

8

Years Paintwork Guarantee

15

Years of Warranty on Glass
Sash windows reglazing with double glazed units
Chameleon Windows offers sash window double glazing services in Watford and surrounding villages.
We specialize in reglazing single-glazed windows with modern, vacuum-sealed double-glazed units.
You don't need to replace your entire window to get the benefits of double-glazing. If your window frame has any rot or other damage, we will address that during the reglazing service as well.
Our expert team can restore your traditional sash windows while upgrading them for better insulation, noise reduction and security.
Quick overview of our double glazing service
Double glazing existing windows
Repair and reinforce window frames and sashes
Listed buildings double glazing
Our Services
We bring historic wooden windows back to their former glory and make them energy efficient
VIG glass is eight times more energy efficient than single glazing
Studies have shown that VIG double-glazing, like FINEO glass, provides up to eight times better insulation compared to conventional single-glazed windows.
With VIG double glazing, you can expect to see substantial reductions in your energy bills from heating and cooling your home. The improved insulation also provides better noise reduction, increased security, and less condensation on the windows.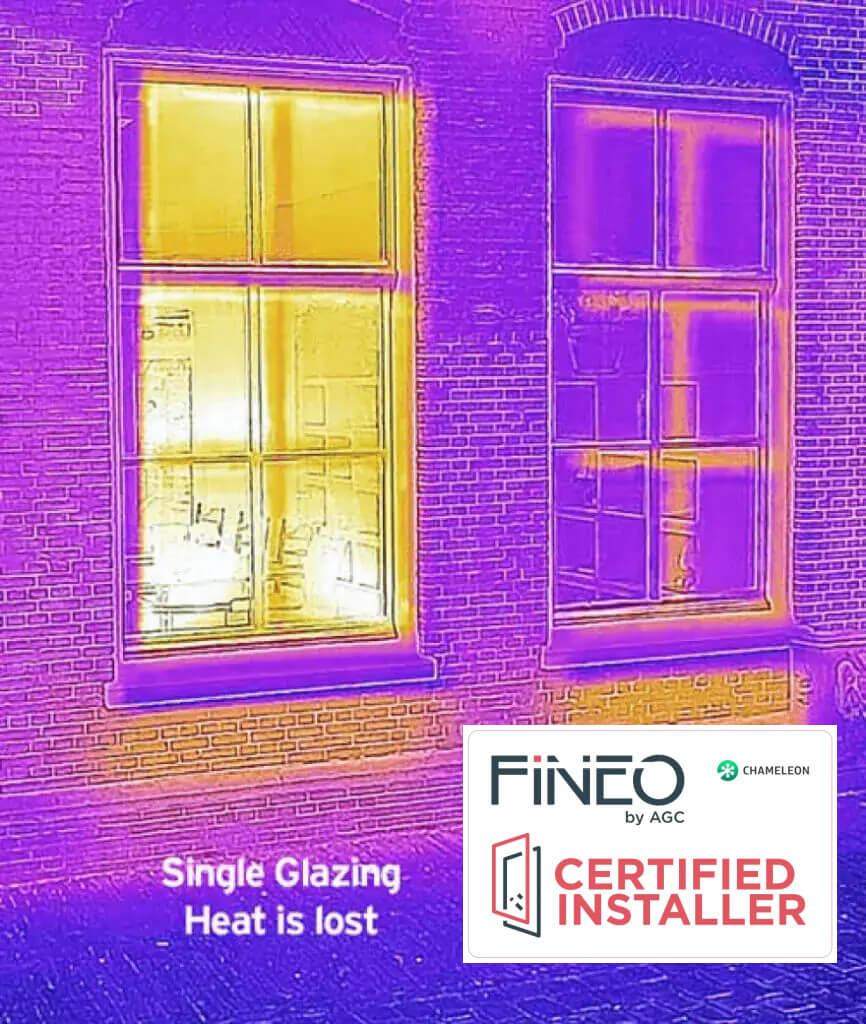 Testimonials from satisfied customers
Testimonial – Rob
Our services covering Buckinghamshire region including cities listed below:
Sash windows draught-proofing Watford
Our comprehensive sash window services in Watford not only restore the classic beauty of your windows but also equip them with modern-day efficiency.
Draught-proofing is an essential step in this restoration process, delivering a multitude of benefits that extend far beyond mere aesthetics:
Elevated Comfort: Draught-proofing eliminates the cold drafts that can make rooms uncomfortable, ensuring a cosy and welcoming environment in every corner of your home.
Noise Insulation: Our draught-proofing solutions also help to dampen outdoor noise.
Dust and Debris Reduction: By creating a tight seal, draught-proofing prevents dust, pollen, and other outdoor contaminants from entering your home.