Victorian period property
Here we review a sash window restoration project in Ely, Cambridgeshire. This Victorian property with single glazed sash windows displays some wonderful, quintessential stylings.
As always, it was a pleasure for the Chameleon team to bring this property's splendour to the fore. The passage of time had been wearing down the quality and appearance of these windows, and our customer decided to contact us to resolve the problems!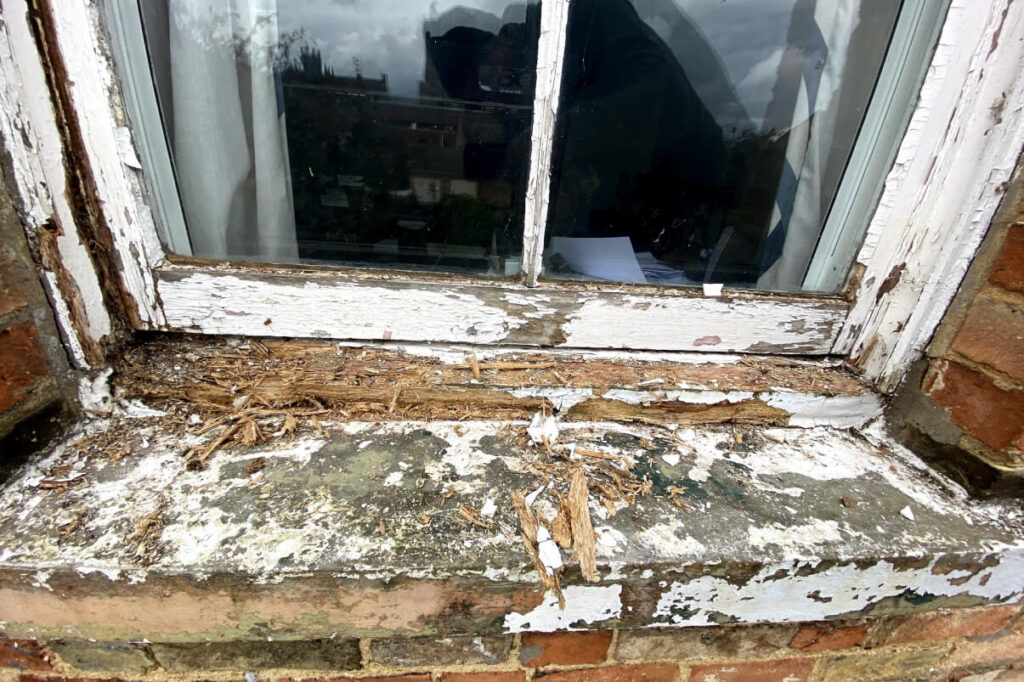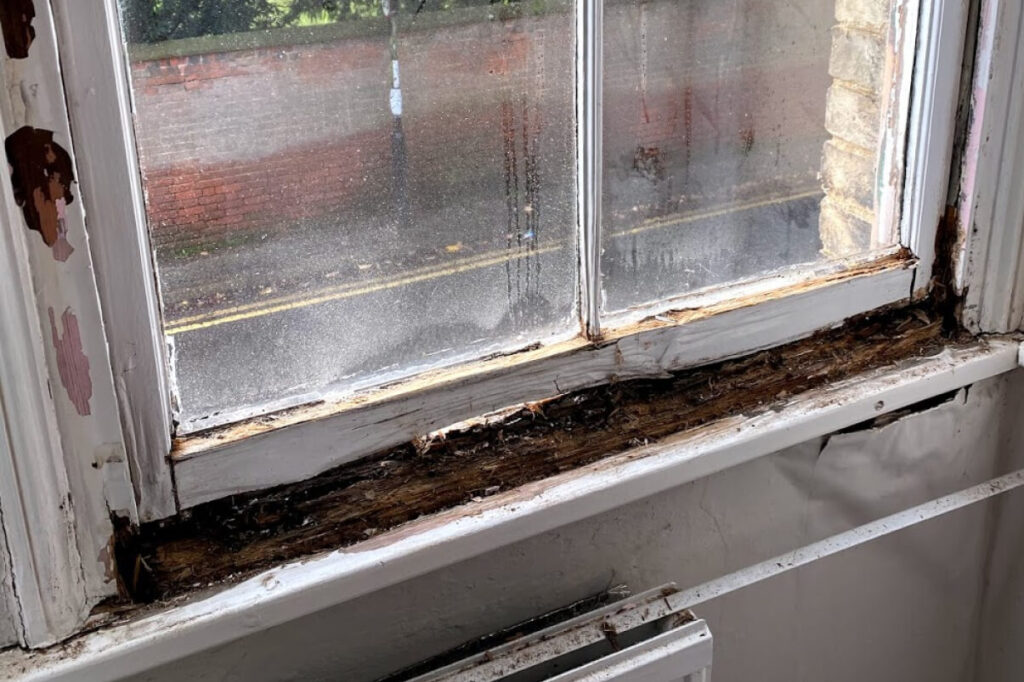 In just one week, we repaired and rejuvenated this home's windows: making the bay windows proud again and reinstating the confident character of the sashes.
Yes, Home is where the heart is!
As a homeowner, you interact with your building every day: every time you open the front door, get comfy in your living room or walk toward the front door after a long day out. You are in a relationship with it, and when aspects of your home are tired – e.g. if the windows rattle and the doors jam in wet weather – it impacts on how you feel. f your windows feel a little glum, this is the perfect time to take positive action.
Our customer had a good idea of the issues and work in need of doing. We met for a chat to discuss the project, assessed the windows and provided a review of how we planned to approach the work.
The essential sash windows restoration work included:
Paintwork:
Tired aesthetics from general weathering and UV damage; substantial paint flaking and cracking; uneven wear; compromised weatherproof properties
Timber:
Damaged sills and general repairs; extensive localised rot; minor filling and repairs required
Functional restoration:
Weakened areas; functional maintenance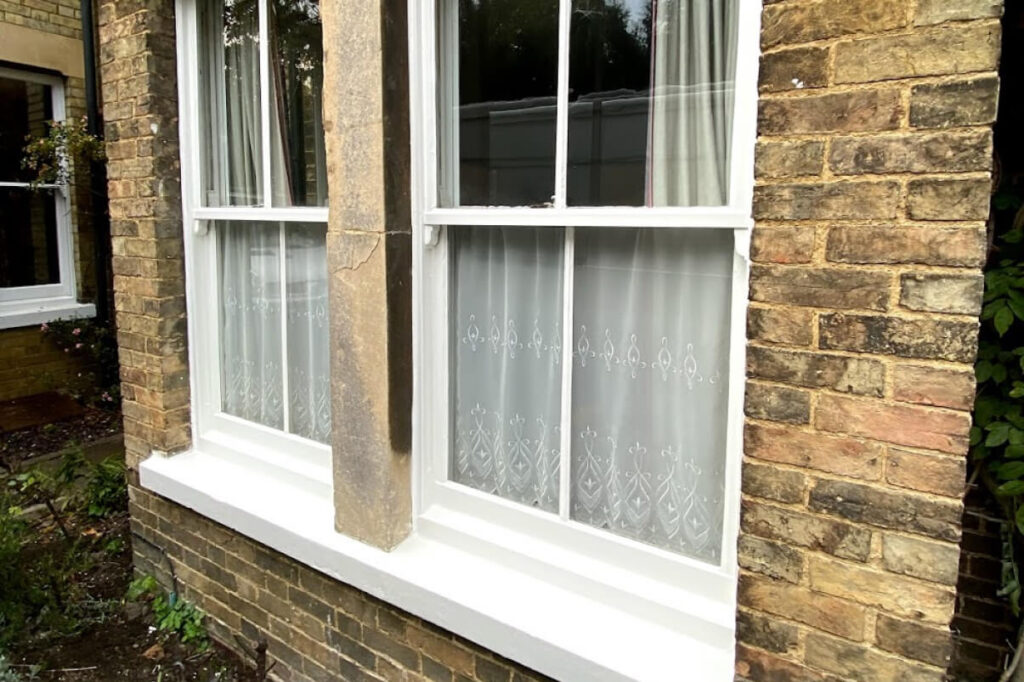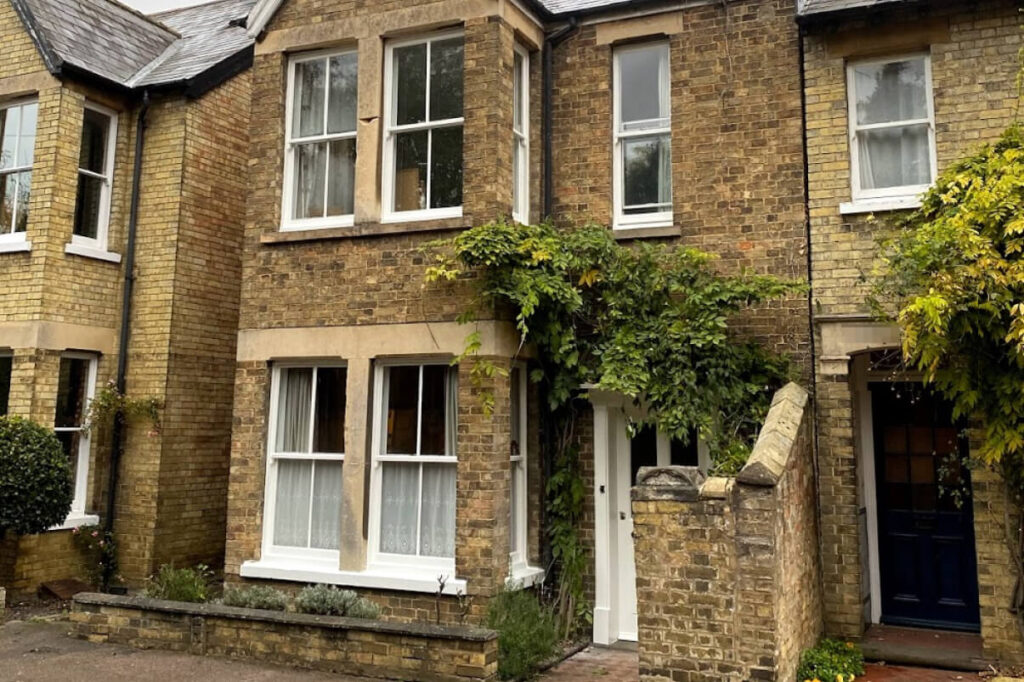 Windows restoration process
This was a straightforward project for our skilled restorers:
1. First, we stripped back the windows to reveal and gain access to the damage.
2. Rotten sills were replaced with Accoya wood which was seamlessly integrated with the original hardwood.
3. Minor damage to existing timber was repaired with Tricoya and premium hardeners, then filled, sanded, and prepped for painting.
Flaking sash windows paintwork – on all the bay windows, single sashes and the front door – was thoroughly scraped back. Followed by lots of sanding and additional spot repairs, filling and sanding where required. Primary masonry sills were also stripped back and prepared for painting.
Alongside the removal of old paintwork, all deteriorated window putty was removed and replaced with our high-grade replacement putty. On the door, original furniture and ironmongery were carefully removed or masked off during the decoration phase.
We began the windows redecoration phase: our team did final preparations and masked off all areas for paint spraying. Once multiple smooth coats had been applied, we could reveal the impacts of this property's beautiful renovation!
Restoration project completed
This Victorian sash windows project is a lovely example of how caring for your property's original details and heritage characteristics brings benefits not just to the building and its windows but also to you and those who interact with your home.
This project was successfully completed within one week, and the benefits will last for decades!
Testimonial
The property owner was delighted with how the work was handled on-site. This window restoration project was carried out with the minimum of disruption to the household and great care and respect shown for the house.

A ten-year guarantee is offered for the paint and a twenty-year guarantee on repairs.
More testimonials