If you are looking for sash windows restoration in Farnham, you have come to the right place.

Chameleon has time-proofed expertise in bringing sash windows in period properties back to life.
Our expert window restorers can renovate traditional sash windows, repair rot, stuck sash windows, replace windows sill and more.
We can then draught-proof the windows and even retrofit double glazing into the existing window frames, so you do not need to buy a new double-glazed sash window.

We can then paint your window frames, protecting them with a guarantee for 8 years. You can bring the charm back to your picturesque cottage by trusting Chameleon to restore your sash windows.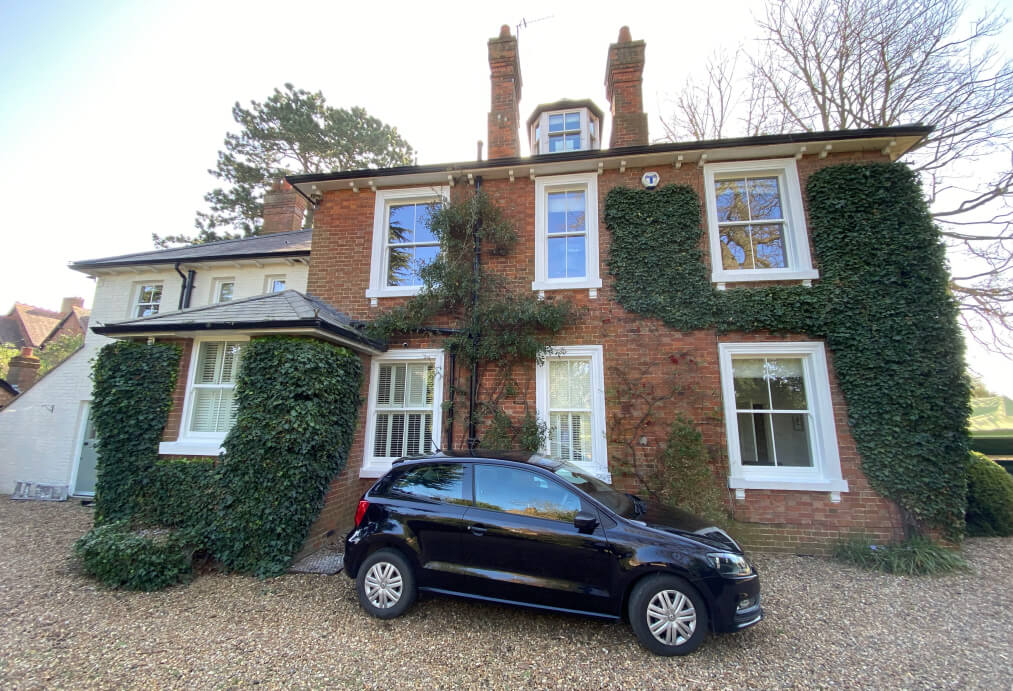 Our sash window restoration services in Farnham
We offer package deals for all window restoration work in Farnham. So, contact us today if you'd like us to repair your windows and restore them to their former glory with good quality timber materials and paint.
Our window repair service in Farnham includes:
Replacing any rotten or damaged wood – Full timber frame refurbishment
Removal of loose putty and installation of high-quality draught-proofing putty
Replacing cracked window panes
Retrofitting double glazing – replace energy inefficient single glazing
Painting and decorating timber frame windows

If you'd like to add double glazing to your package to make your period property more energy-efficient, we can do that too.
We can also perform restoration work on any other exterior timber your home has, from window sills to wooden conservatory and french doors.
No timber windows are beyond repair
Our restoration team in Farnham work extremely hard for our customers.
Many of our customers have been told that their windows are beyond repair, and they'll need to tear out the original frames and replace them with modern ones. We understand how upsetting this can be.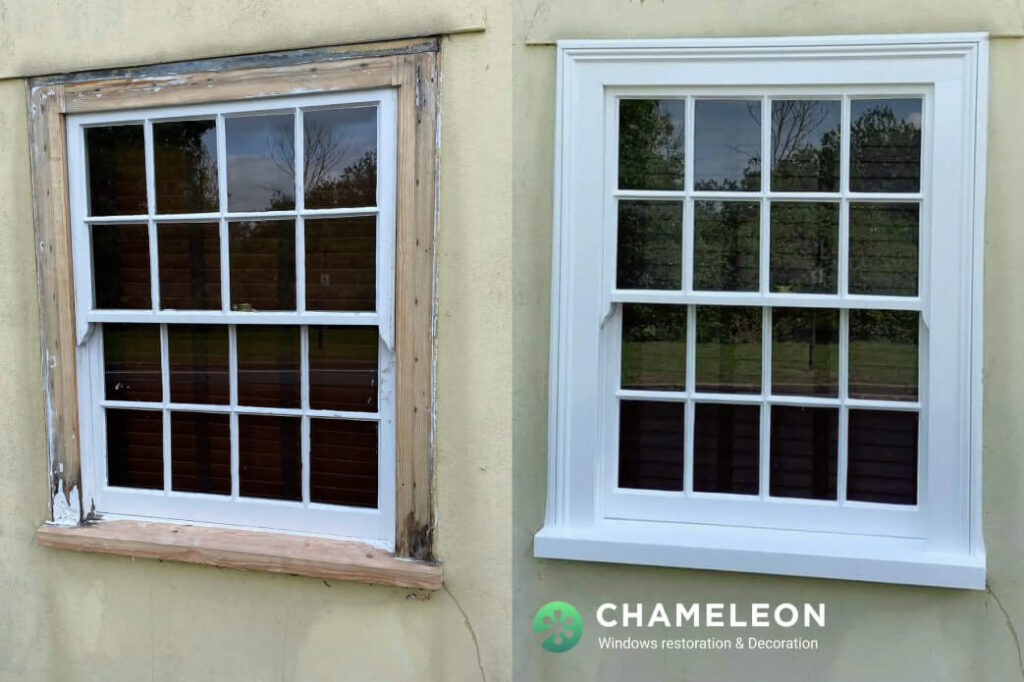 After all, period homes would not be complete without their beautiful wooden sash or casement windows. So, our team is here to restore your sash windows.
If you've spoken to another window company recommending that you should replace your old windows, don't do anything until you've spoken to us.
Previous customers of Chameleon have been told similar, yet we have repaired their windows successfully.

How we repair sash windows
We remove as much rotten wood as possible from wooden sash windows. We then use modern, engineered wood such as Accoya wood that is guaranteed to last 50 years over the ground with no paints.
We use traditional joinery in all of our window restorations. So, while the wood is different, you'll never know it once we're finished. After this, we can install double glazing into your existing window frames. We use ultra-thin heritage double glazing, which means your sash windows will work as they always have, and your windows will look the same too.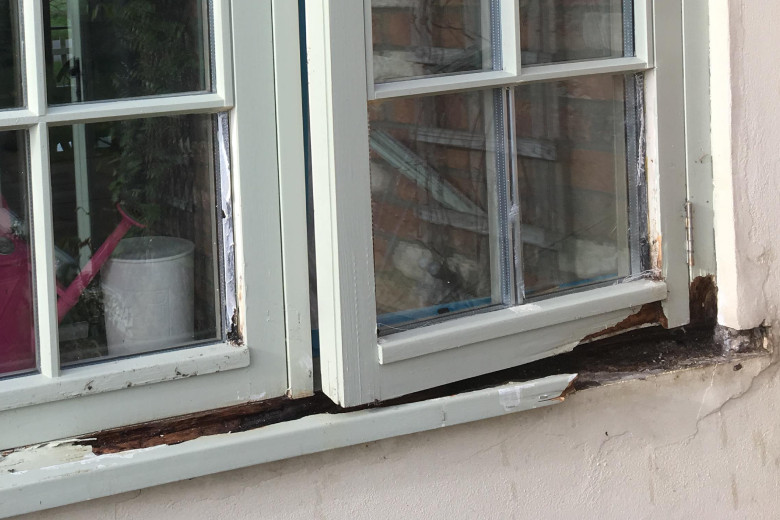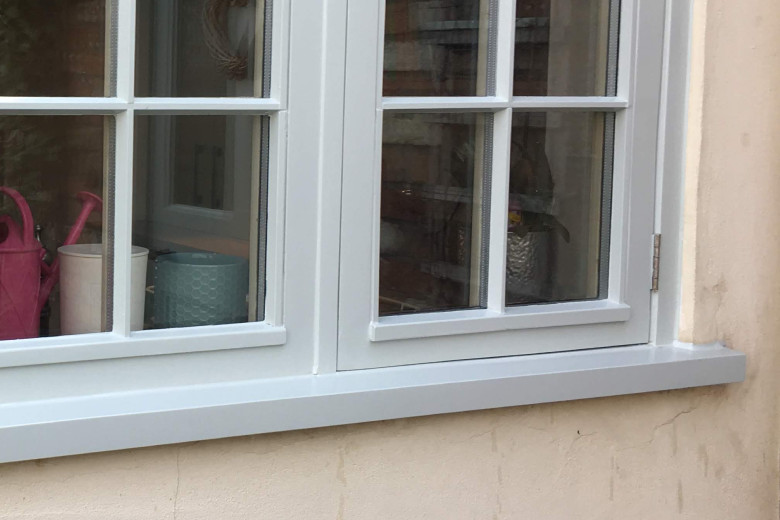 Once all repair and glazing work has been completed, we move on to sash window draught-proofing.
Again, we use the best draught-proofing the market offers to ensure that our restoration work stands the test of time. We can then prime and paint using the paint sprayer to ensure a smooth, factory-like finish.

If you live in the listed property and need to match the original colour of the windows, we can scan the existing colour of your window and closely match it.


Retrofitting double glazing into original sash windows
Our window restoration work wouldn't be complete without our double glazing services. By retrofitting vacuum double glazing into original single glazed windows, we can increase your window's energy rating to the level of triple glazing and save you money on your energy bills without taking away any of the characteristics of your traditional windows.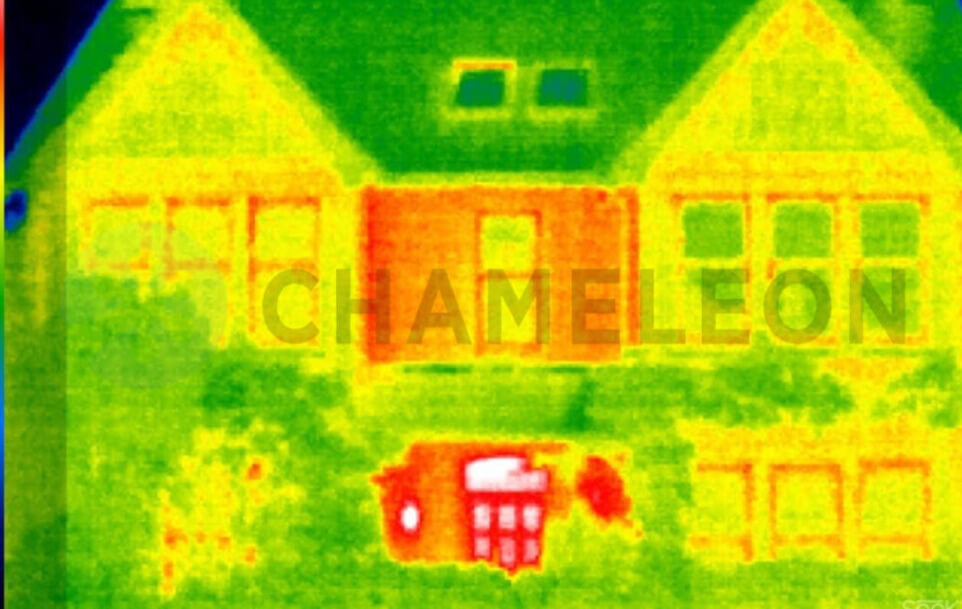 We use FINEO glass in our window restoration work. This is ultra-thin vacuum glazing (just 7 mm thick).
It is vacuum insulated glazing (VIG), so while it has a much thinner profile than normal double glazing, it is just as effective as triple glazing. In a period home, you will immediately feel the difference of FINEO glass.

Why vacuum insulated glazing (VIG)?
One of the biggest reasons we use vacuum double glazing is its thermal insulation properties and thickness, allowing us to fit it to narrow sash rebates.

Here is a comparison of vacuum insulated glazing to other glazing options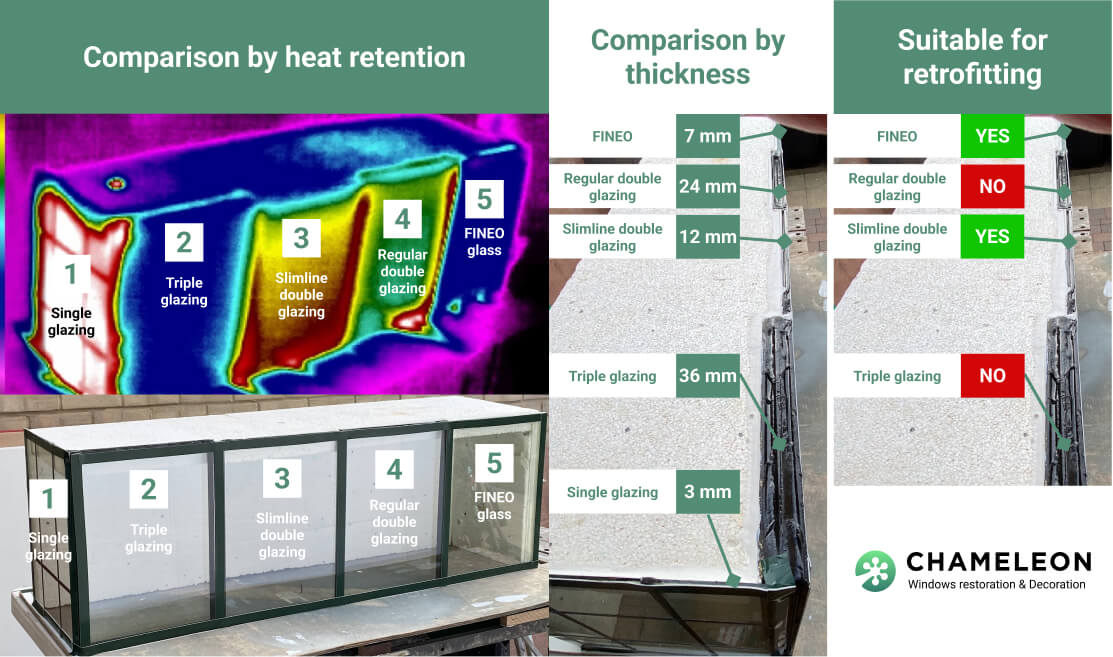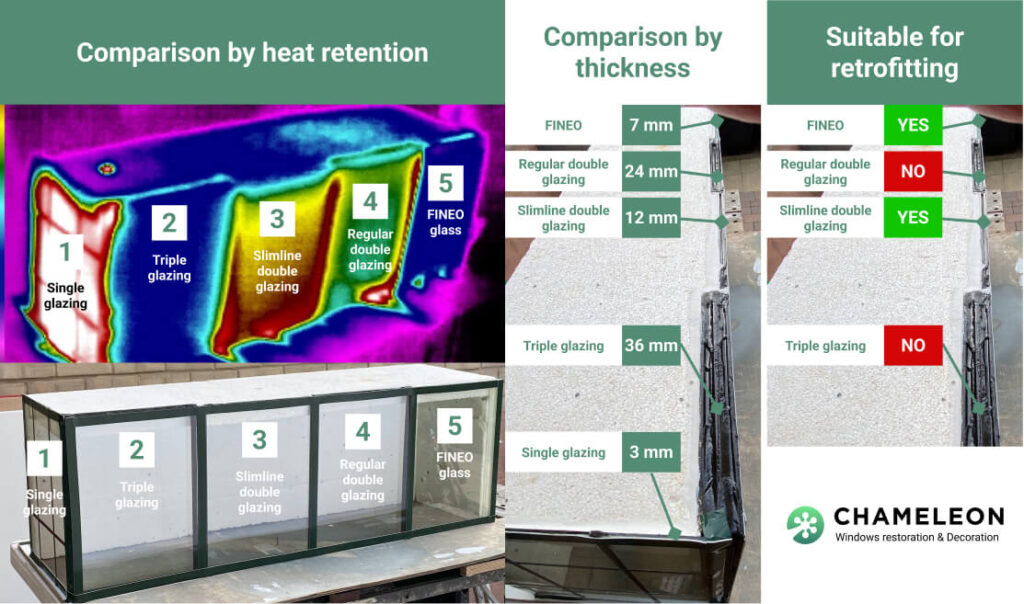 Alternative to secondary glazing
Up until recently, secondary glazing was the best way to improve the insulation of single-glazed windows and reduce outside noise.

This, though, makes opening your windows a two-stage process, can be very unsightly from the inside of the home, and means you can't use your window sill. The secondary glazing also looks bulky.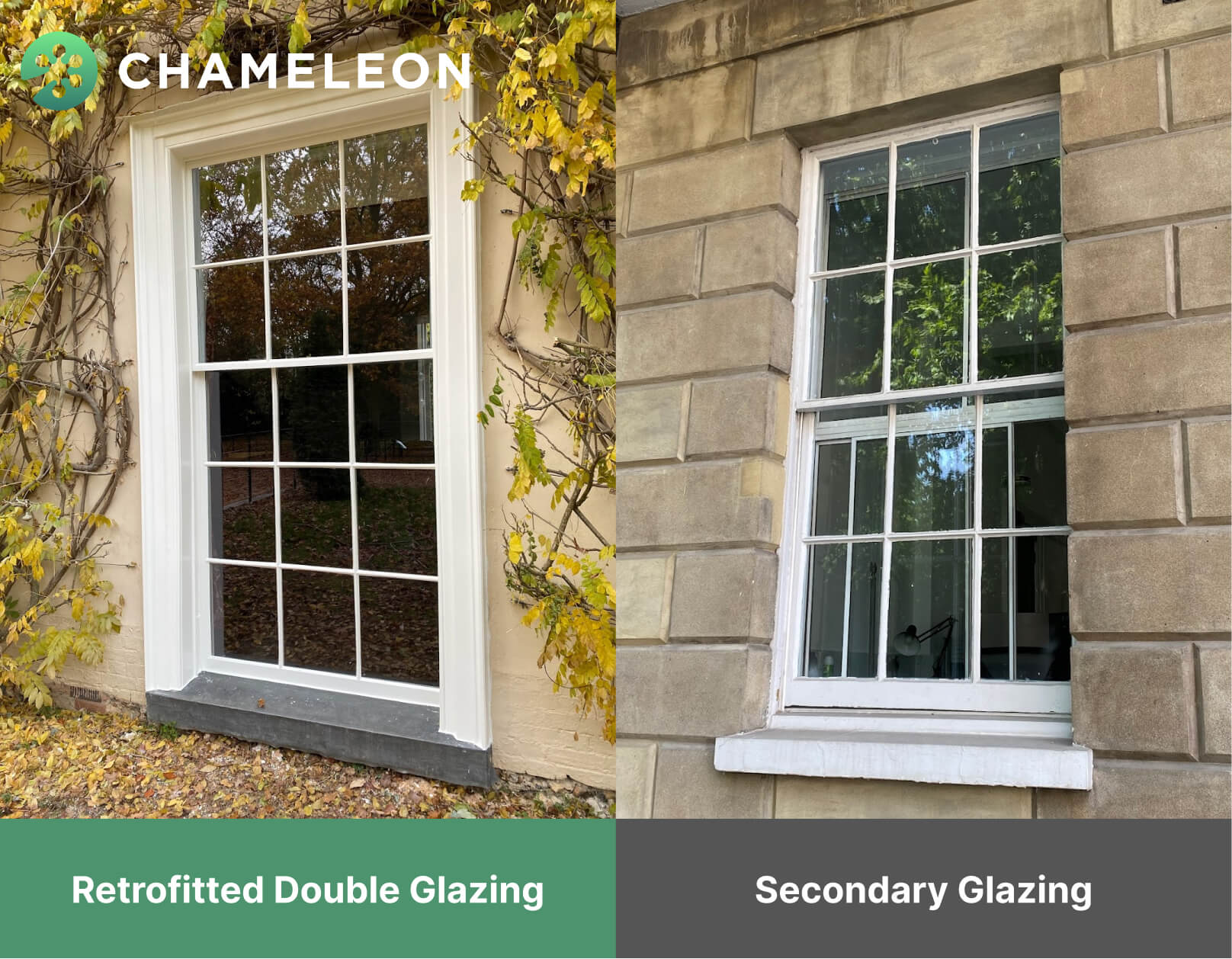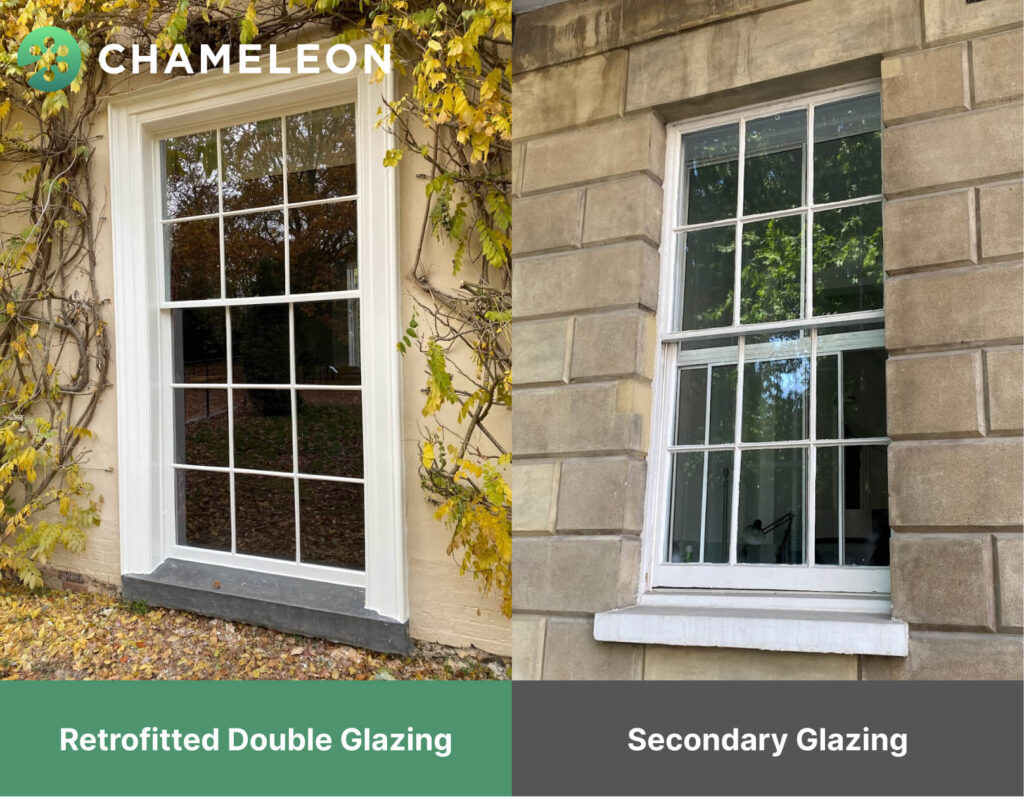 When we install double glazing to existing frames, you won't notice the difference between having FINEO installed and your old panes of a single glass.
Your windows will work as they always have (we ensure the counterweights are rebalanced and do sash pulley and cord restorations if needed).
Your sash windows will look as good as they did when they were first installed, but they now have 21st-century vacuum glass inside that will keep your home at a comfortable temperature all year round.

Why choose Chameleon?
Our guarantee:
The main reasons are quality and guarantees; we offer 8 years guarantee on paintwork, 20 years on repaired parts of the window and double glazed units that we retrofitted are covered by a manufacturer guarantee for 15 years.

Cost-effective:
Our sash window refurbishment services cost less than window replacement.

In-House Team:

We do not hire temporary staff. Each team member has been thoroughly trained and working with us for many years.
We take window restoration very seriously because we know that restoring your windows makes a huge difference to your home. If you were to have your windows replaced with modern uPVC windows (if this is even an option for your listed property), the character of your home could be lost forever. Restoring the windows makes them look as they did when they were first installed. And by using modern window technology, we can bring your home into the 21st century without changing its look and improving its energy efficiency.
Give Chameleon a call today for more information about our window restoration and double glazing services in Farnham. Also, explore our website for more info about sash window restoration. You'll find that restoring windows in a period property is often much cheaper, less hassle with planning permission, and more sustainable than replacing them with uPVC windows.