If you have an original conservatory in your period property, at some point in time you need to look for a wooden conservatory repair service as timber frames might become rotten and can cause structural problems. The chameleon team has refurbished many wooden conservatory frames over the years together with restoring original sash windows.
In this article, we'll be looking at some of the conservatory restoration examples. As you'll see, regular conservatory maintenance is essential as well as no conservatory is beyond repairability.
Below is our first example; a Victorian-style conservatory with rotten frames and a leaking roof.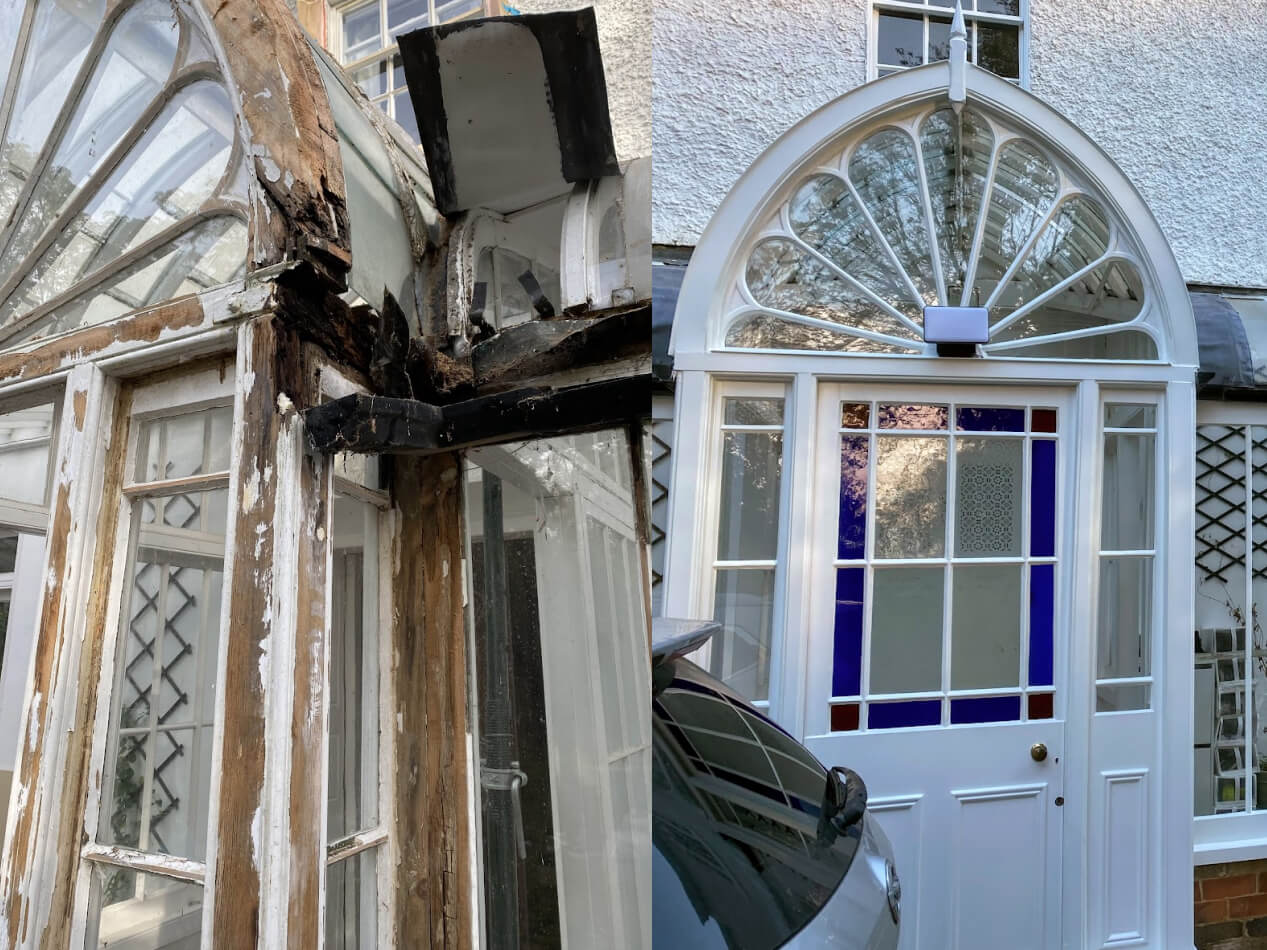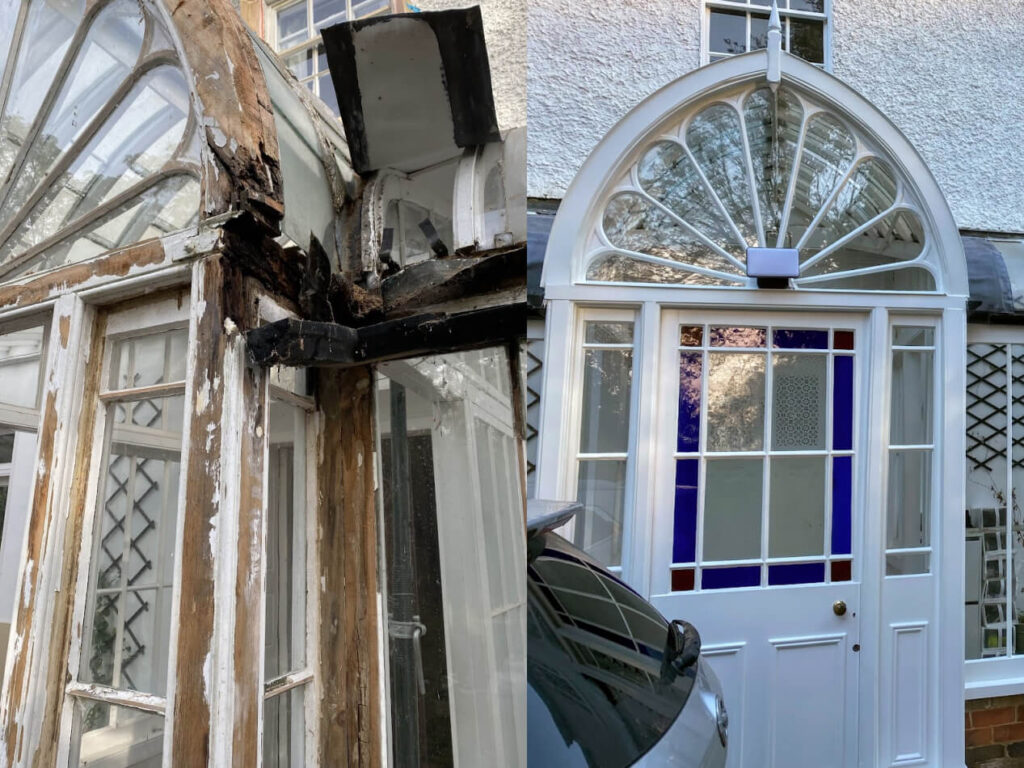 If this conservatory had been left for a few more years, the structure may have needed to be completely rebuilt, which would have been extremely costly and may have changed the character of the entire home.
Wooden conservatory restoration
The most common issue with wooden conservatory and orangeries are leaky roofs which let the water. Over the years even the smallest crack in roof glazing or seals will penetrate conservatory timber frames and create rot.
Conservatories unlike windows, are externally exposed to weather elements and should be maintained more regularly than windows. All minor problems should be addressed as soon as possible as they quickly develop into serious, structural issues.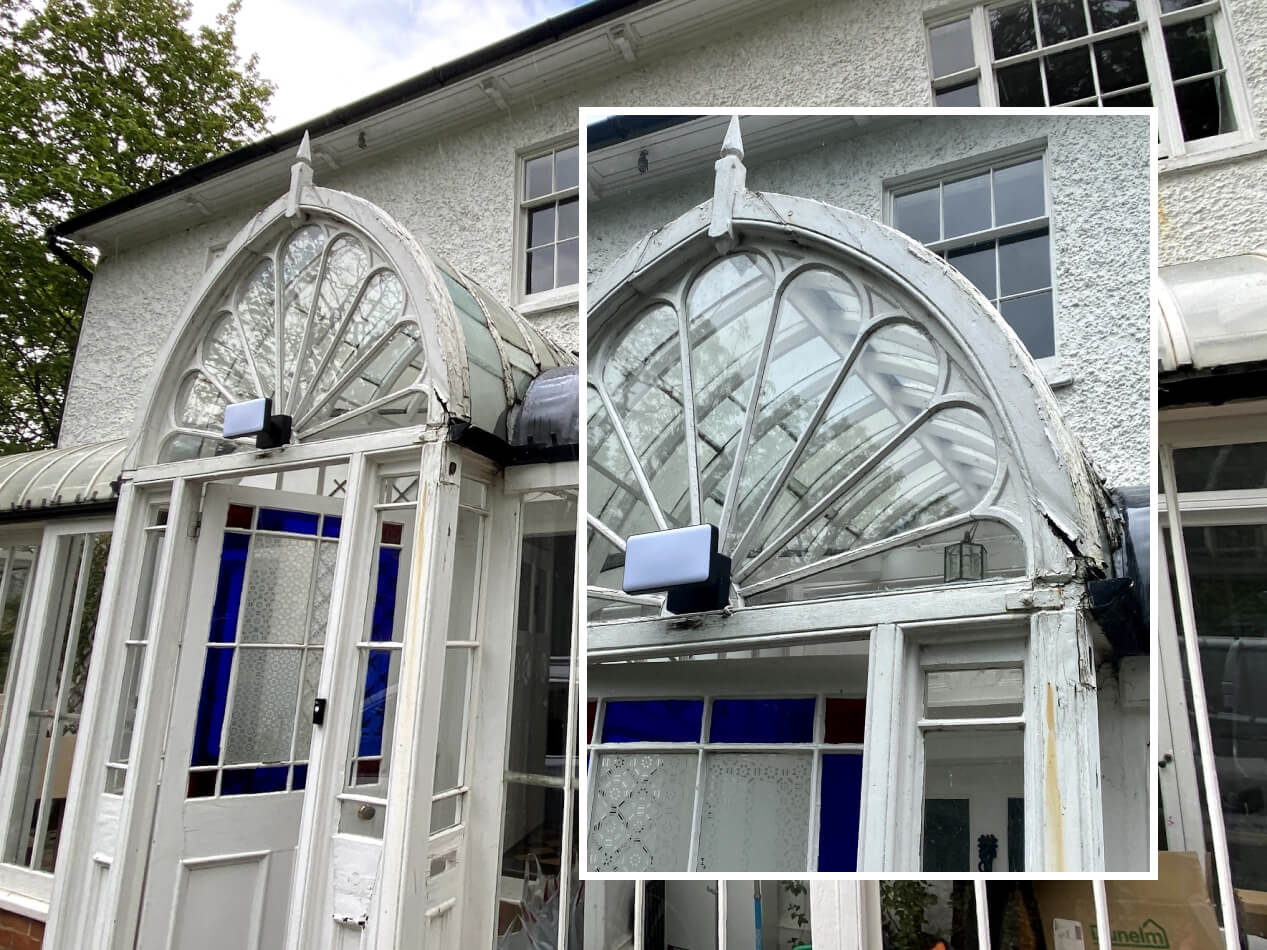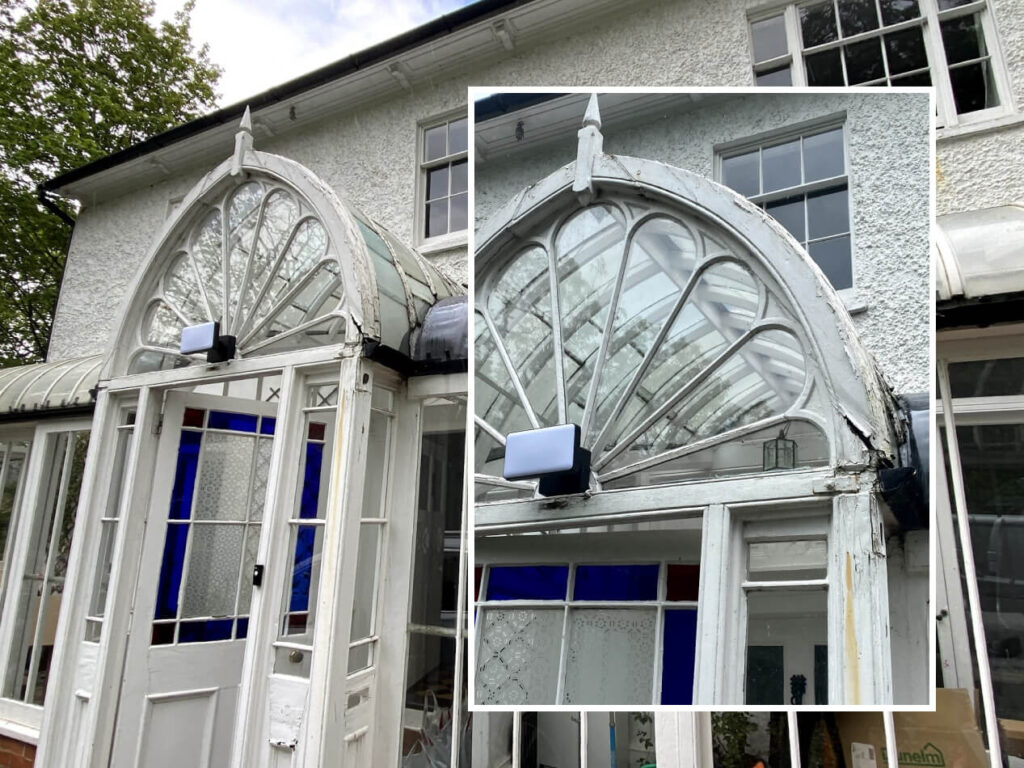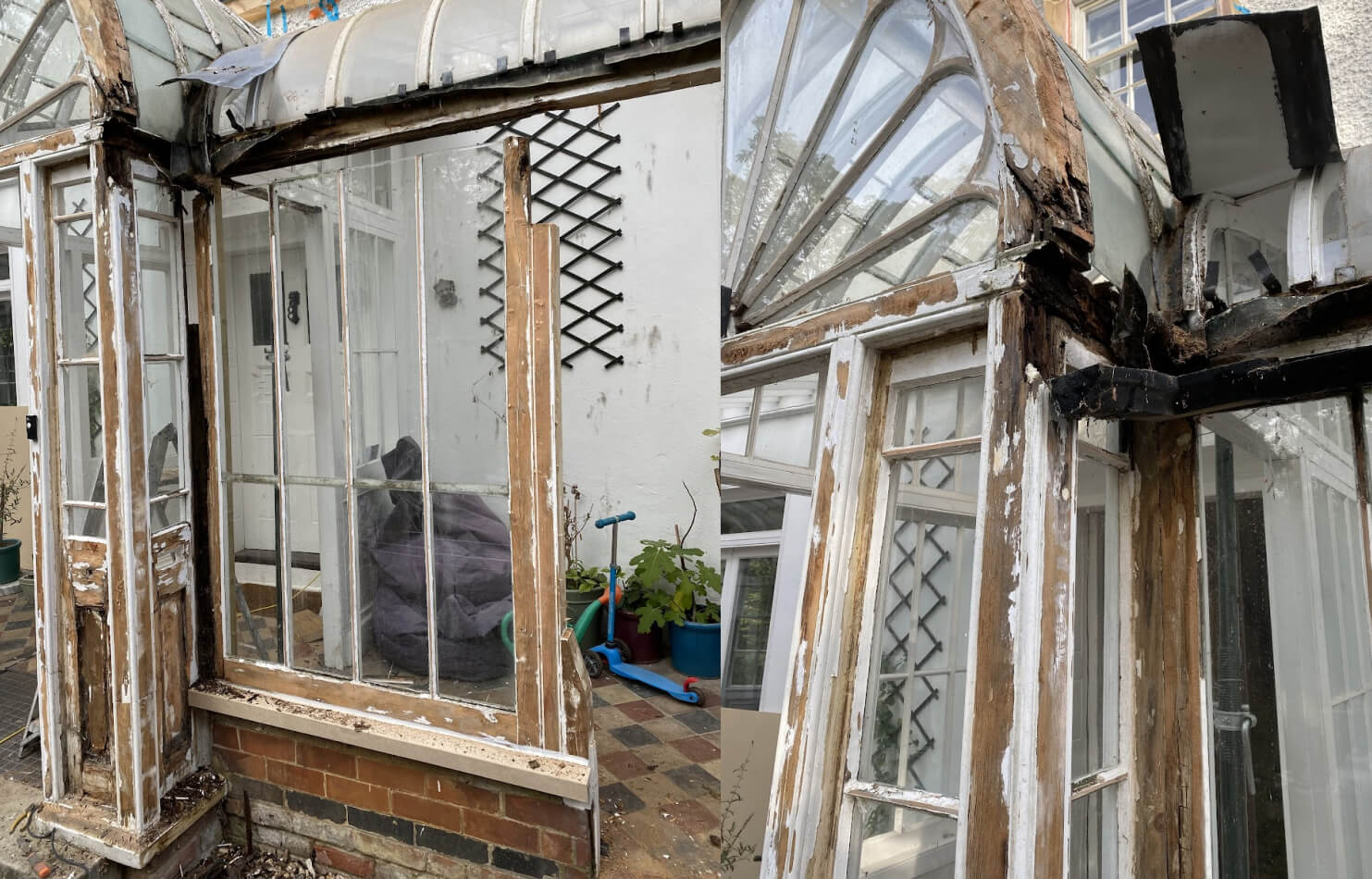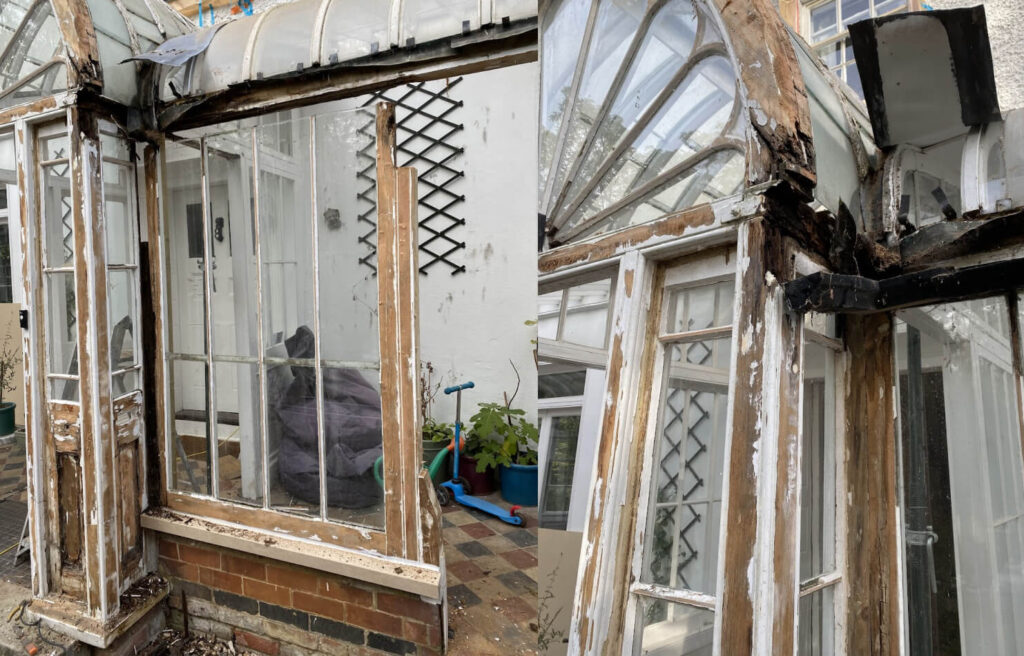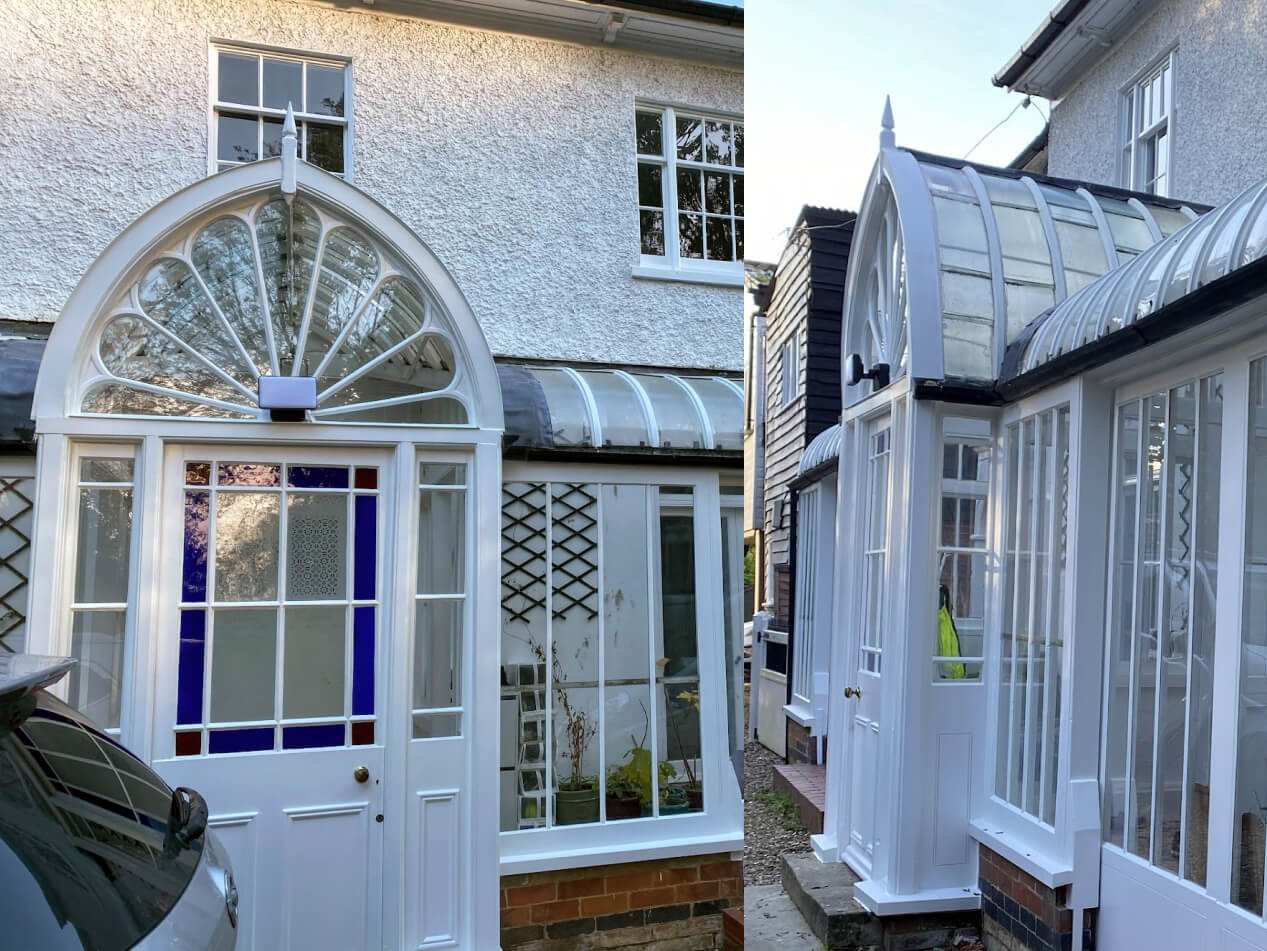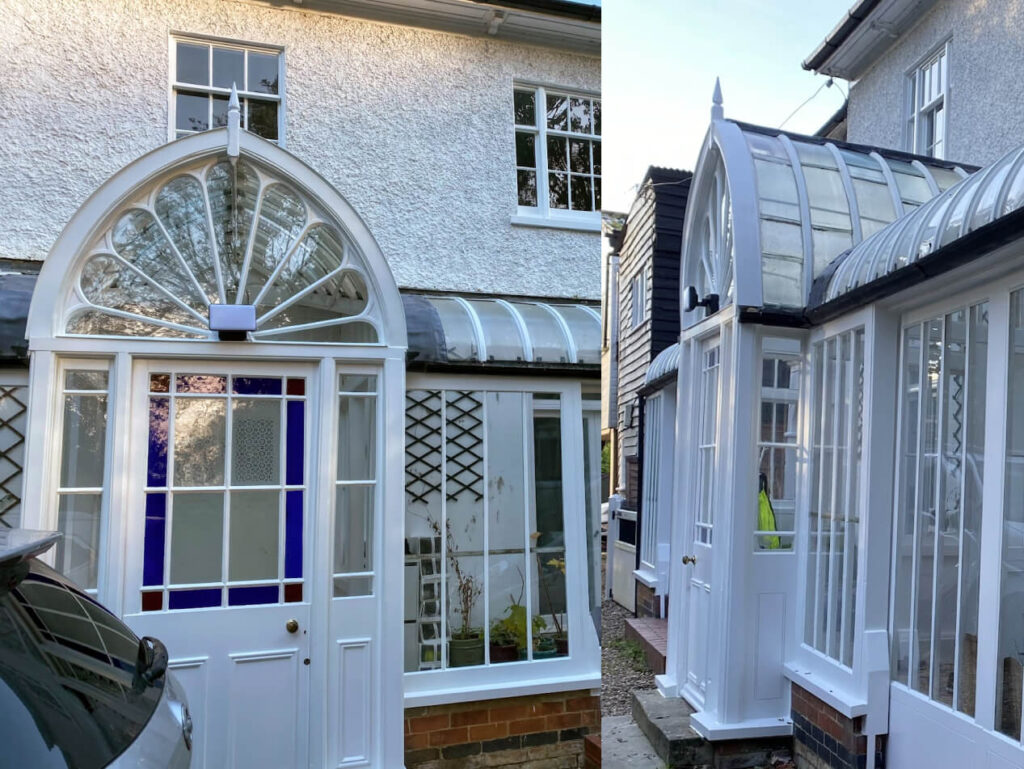 Our team managed to repair and preserve this beautiful conservatory from replacement. It was not easy as the leaking conservatory roof caused lots of rot by letting the water into the frame.
You can imagine how much money we saved for homeowners of this period property. The bespoke wood conservatory would have cost tens of thousands in addition to a lengthy and time-consuming planning permission process as the property is listed.
The second example of conservatory refurbishment
In our second conservatory refurbishment example, there were no issues with leaks in the roof. The conservatory had the same issues as wooden windows; rotten lower rails, sills and beading, The restoration of this conservatory followed the same approach as refurbishing sash windows.
We removed any wood that we couldn't save and replaced it with rot-resistant Accoya wood that will last decades. We then filled any smaller areas of rot with epoxy, which expands into the wood and keeps it strong.
Finally, we primed the wooden window frames with a top-quality primer and painted them with a quality white paint that will look great for years.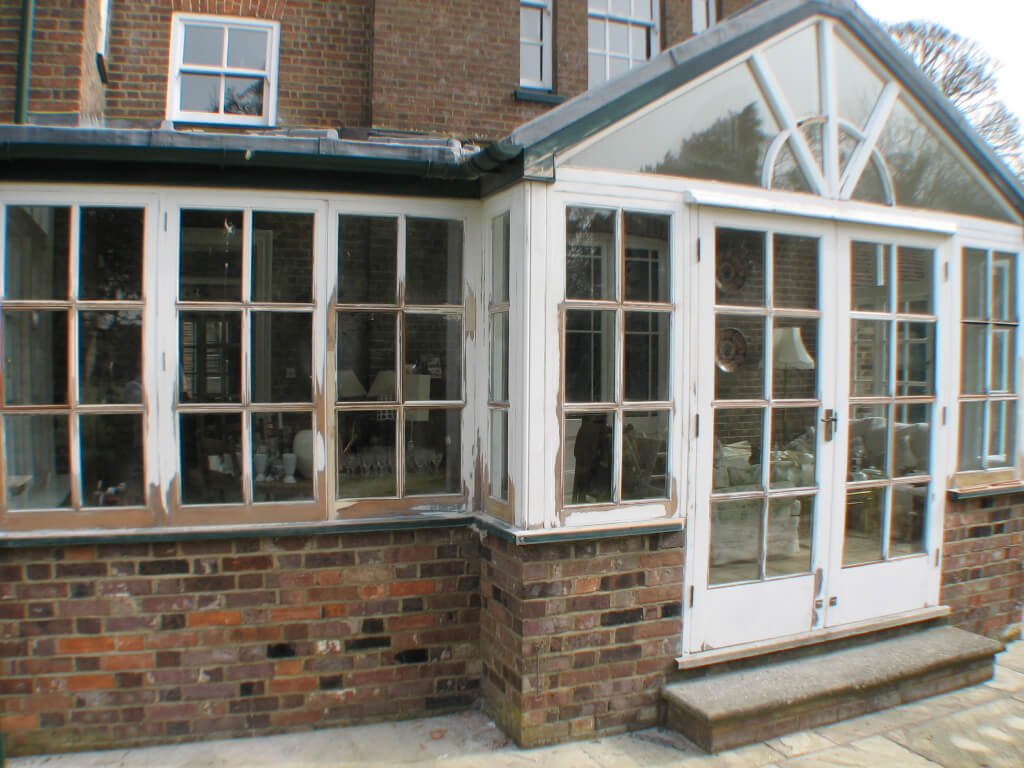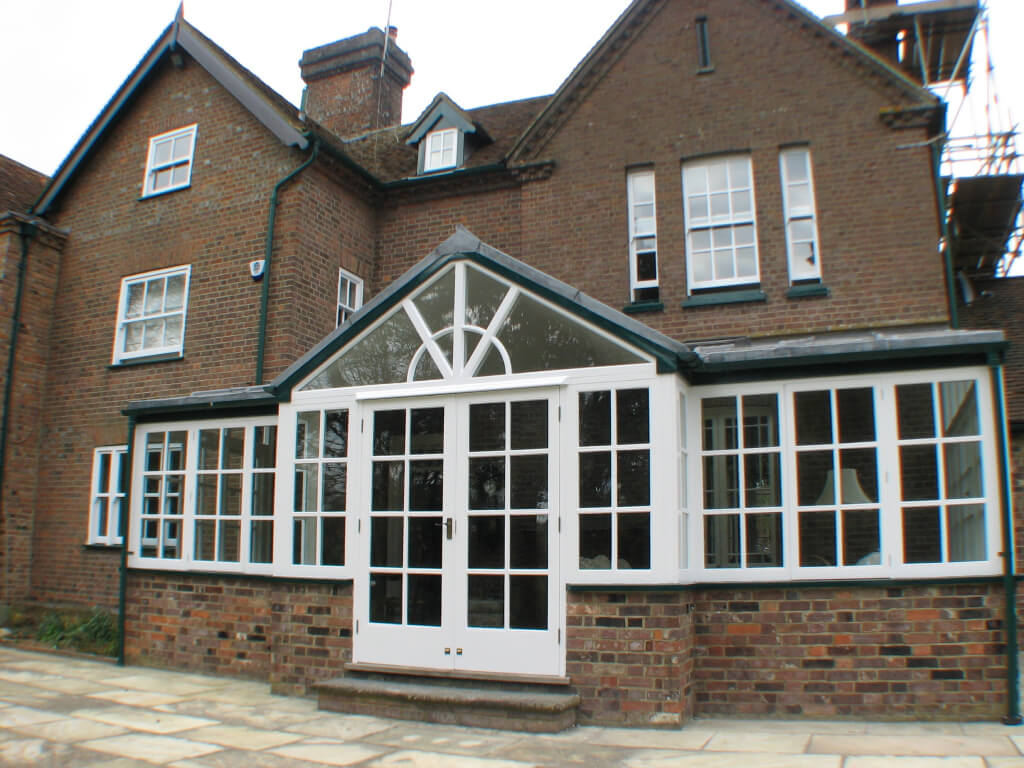 Regular maintenance is a key
As mentioned earlier, regular timber frame maintenance is the key. It is cheaper to paint spray your wooden conservatory regularly than have it repaired for severely neglected rot.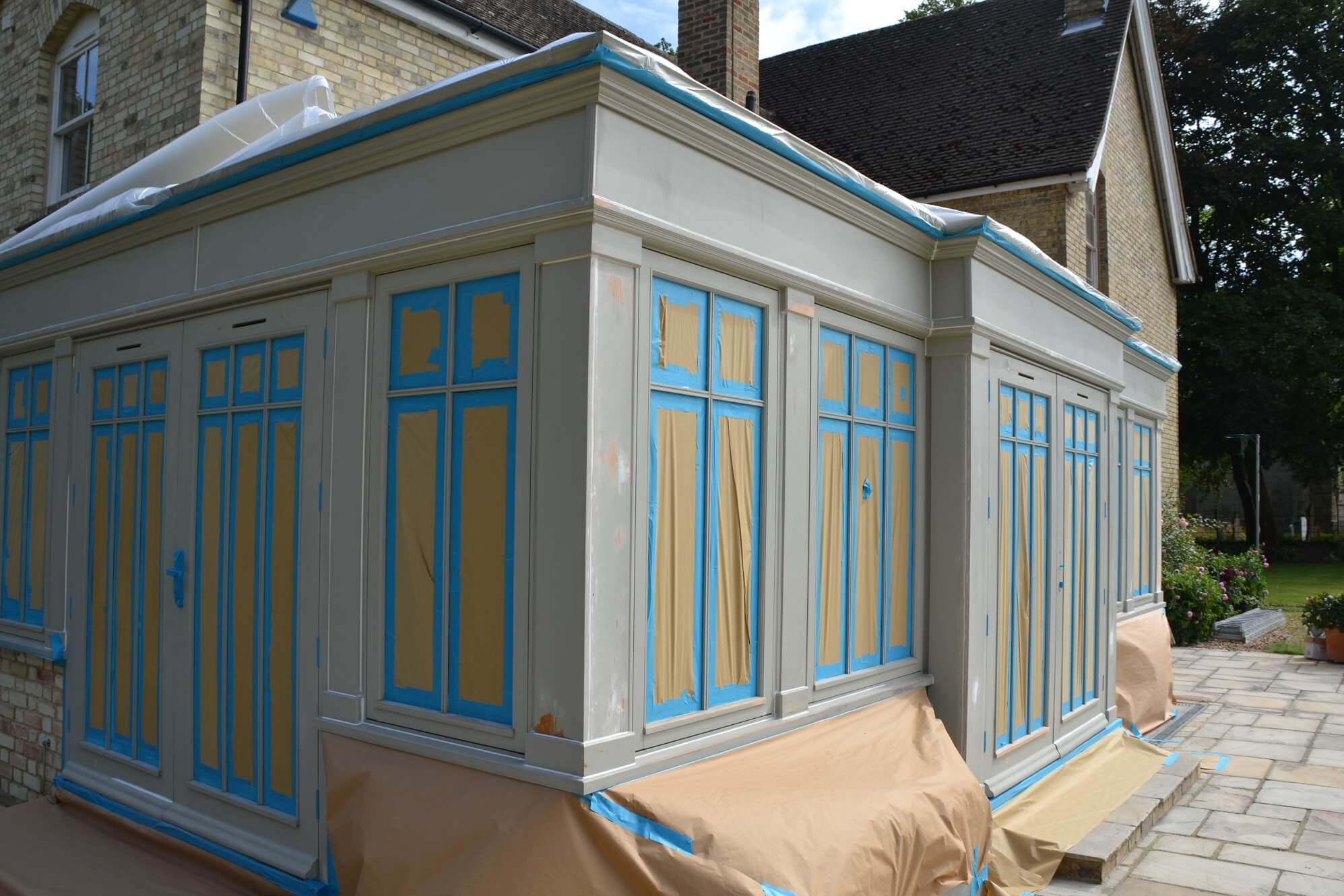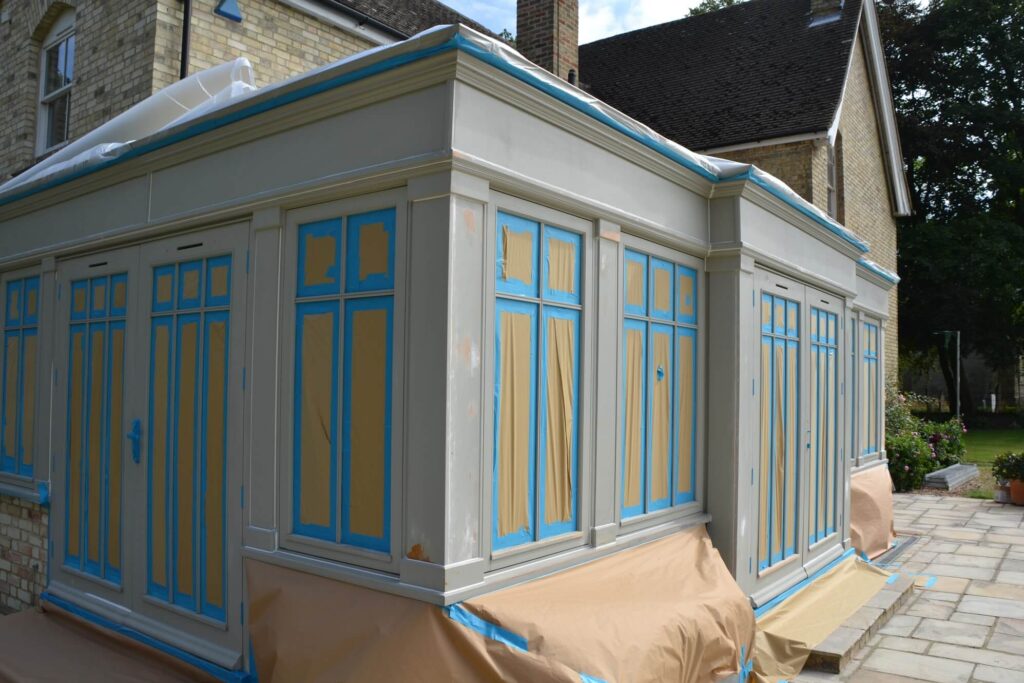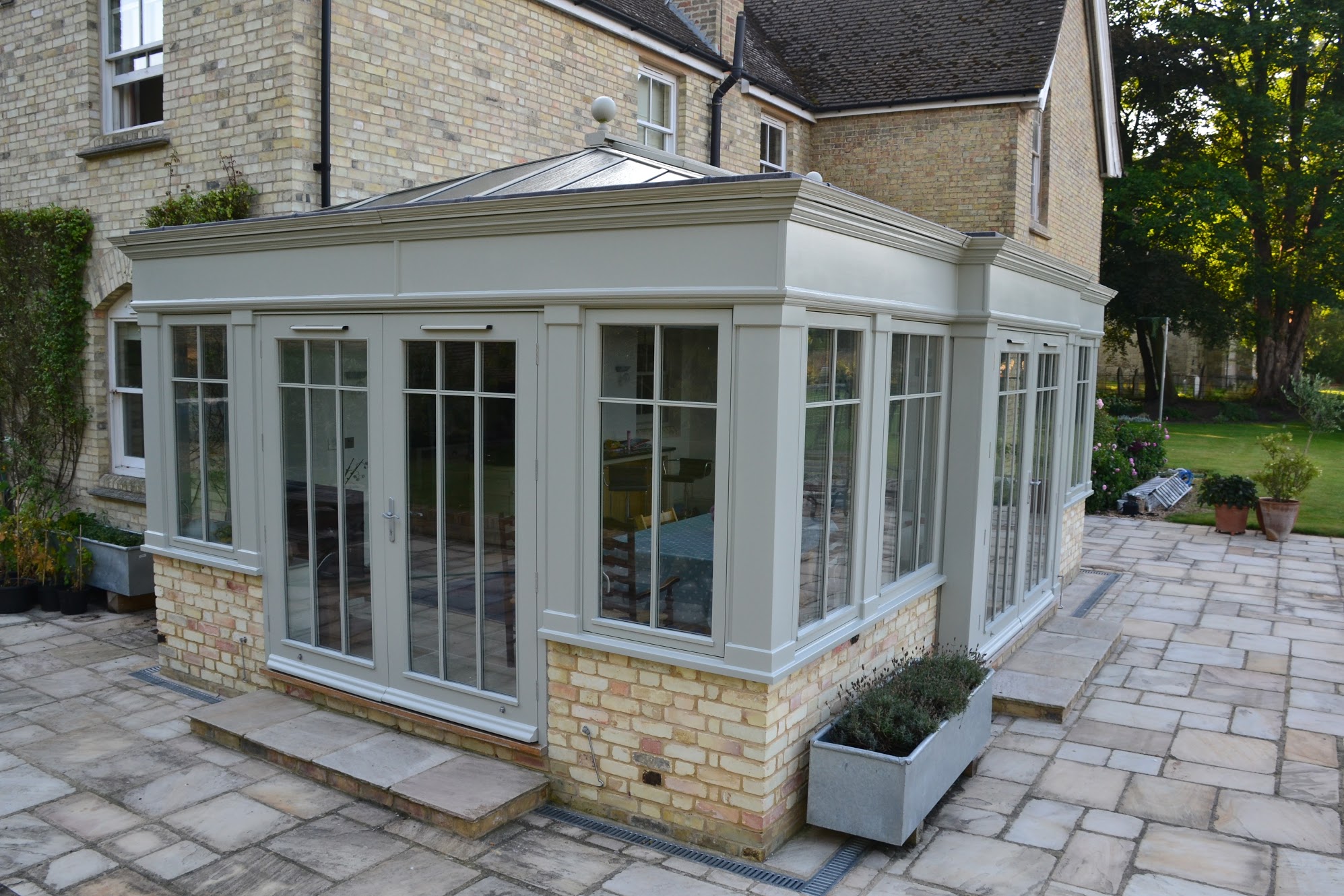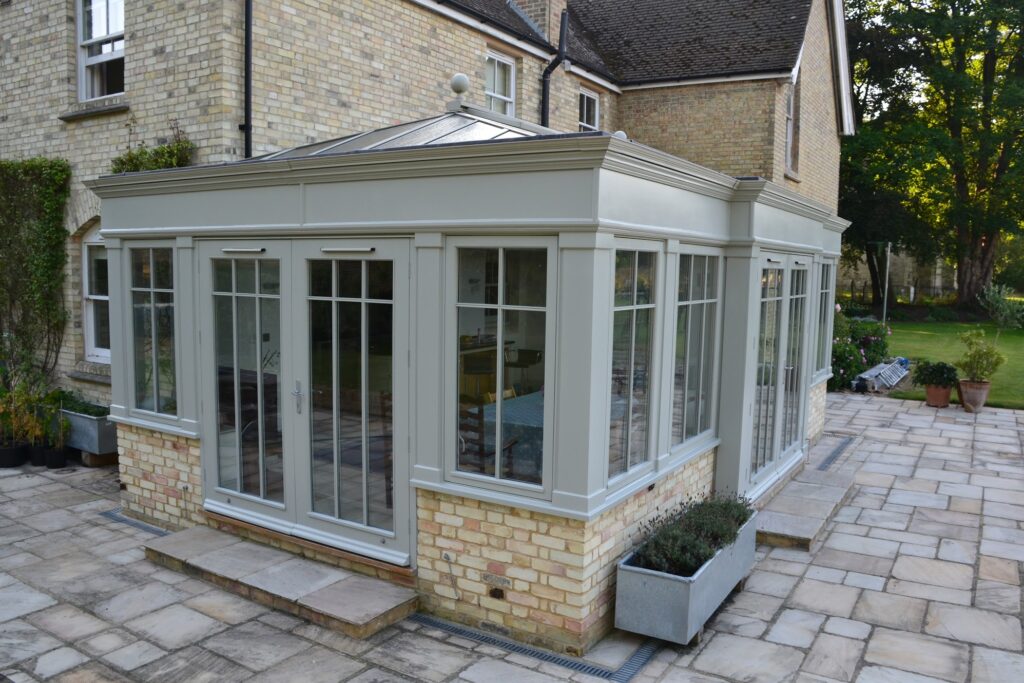 Conservatory maintenance
Here is another good example of good conservatory maintenance. The owner of this beautiful home contacted us to paint their conservatory. A previous owner had painted the conservatory blue. This had faded quite a lot with the UV rays of the sun over the years. There were some small patches that we had to do on the wood, but the wood was in surprisingly good condition for such an old structure.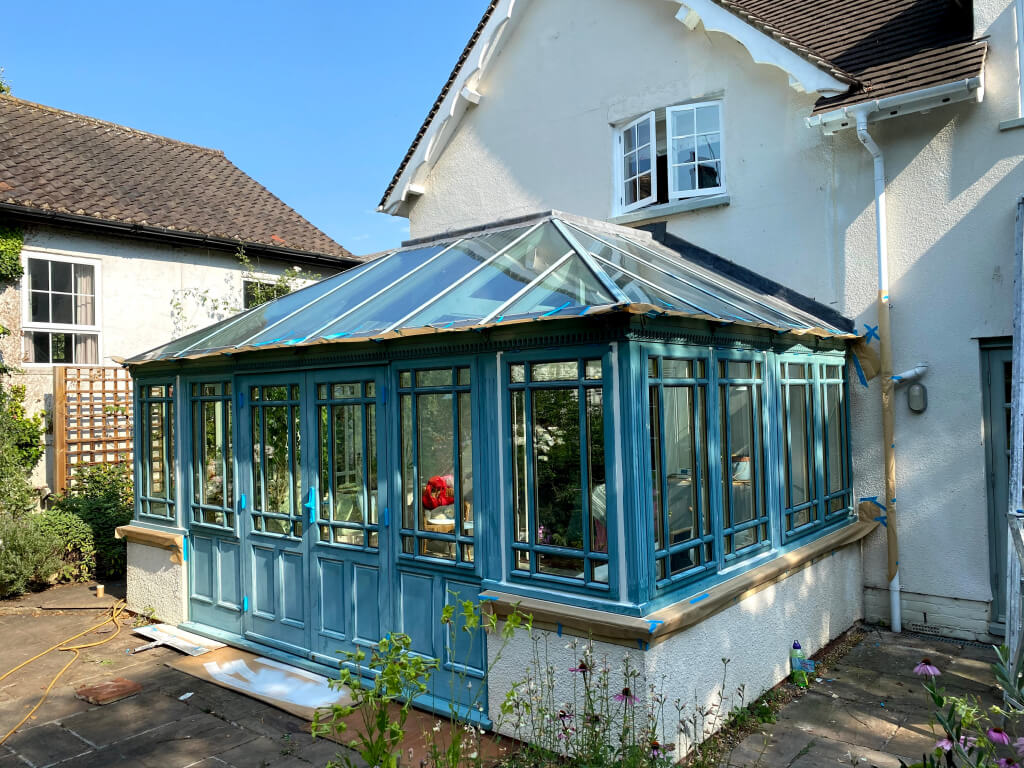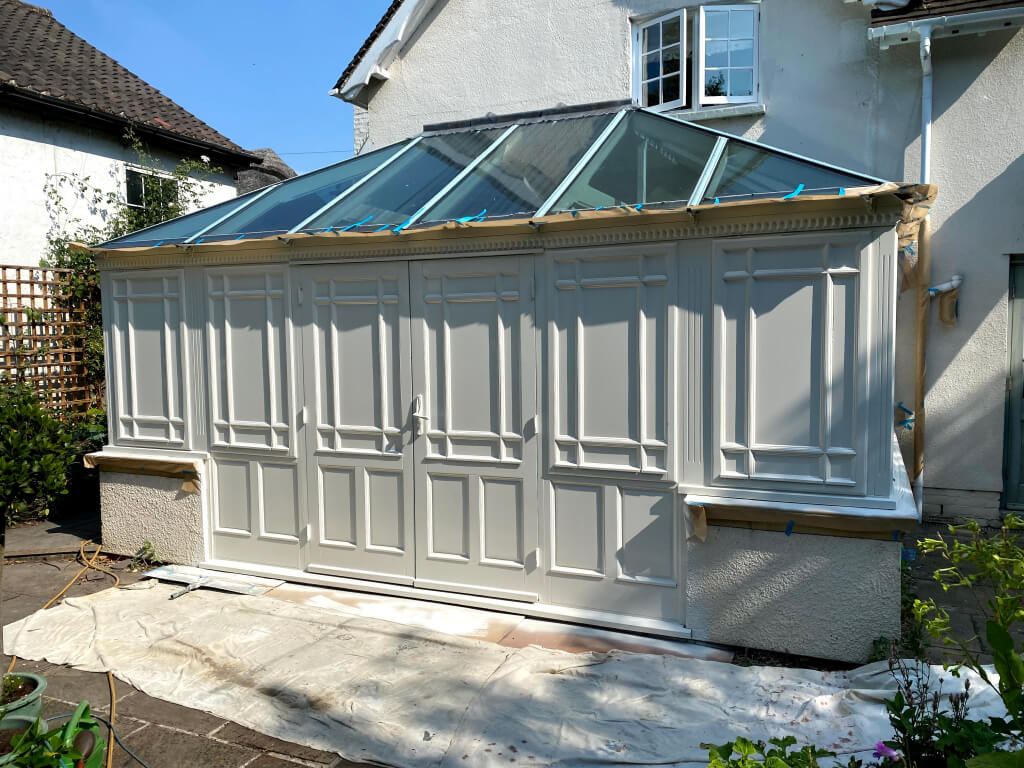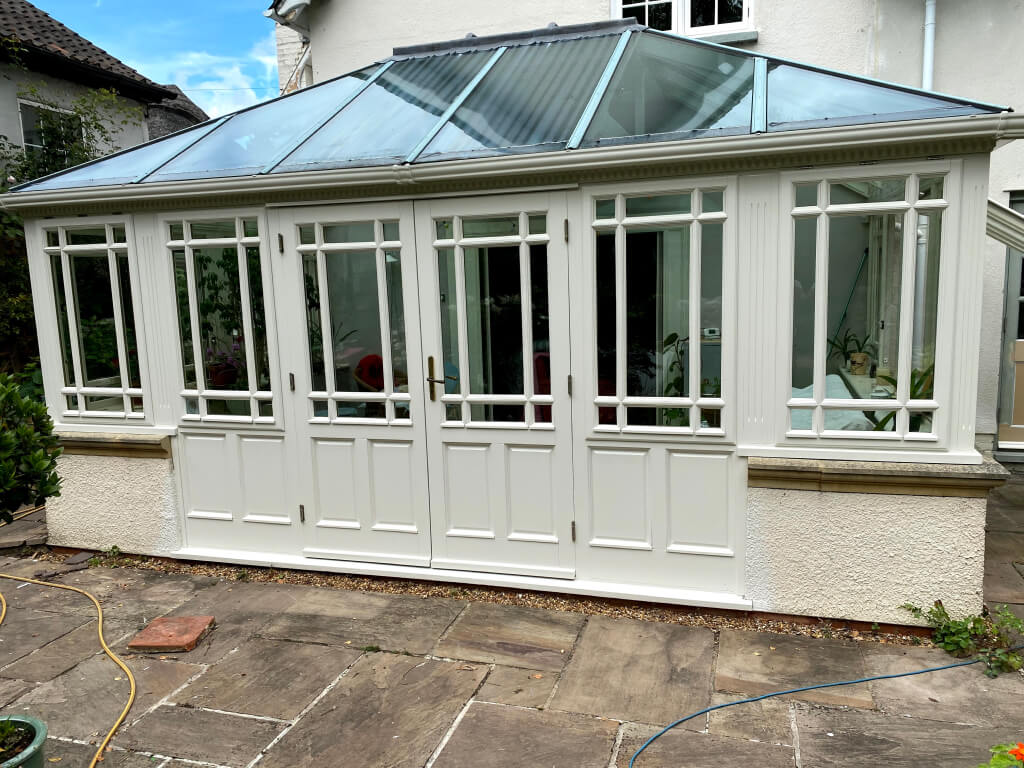 We sanded off the old paint, primed and painted the conservatory a beautiful white. The white really adds to the character of the home and ties in nicely with the existing paintwork on the property.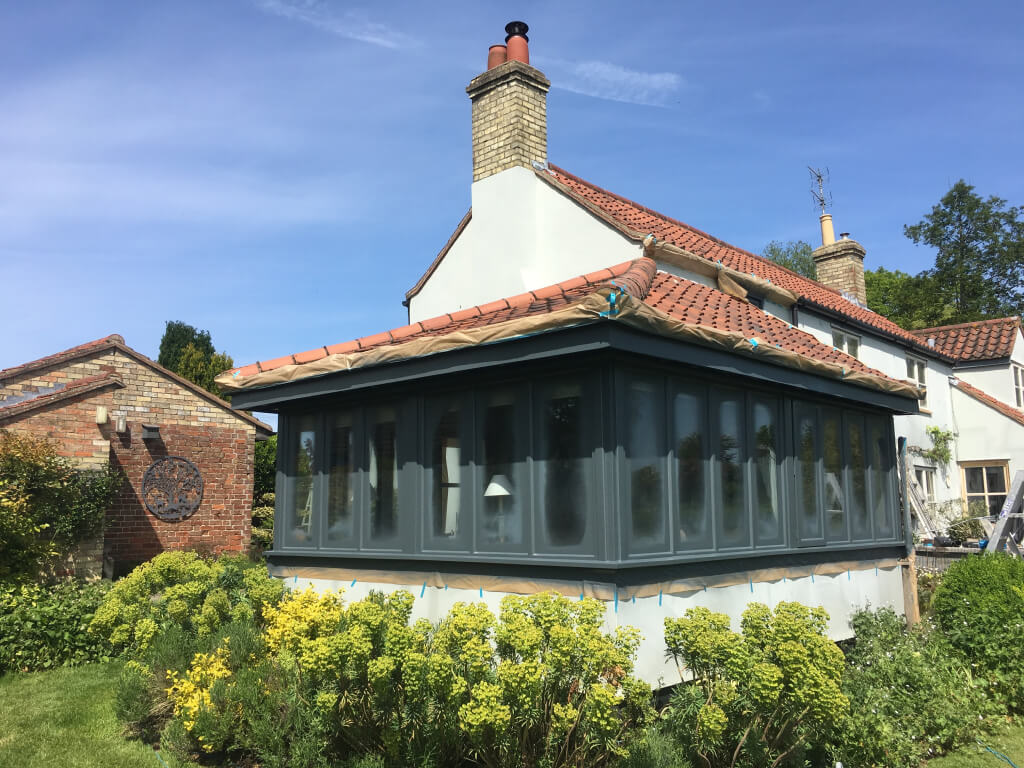 When did orangeries become popular?
After we have looked at examples of repaired and re-painted conservatory how about a bit of history and interesting facts about wooden orangeries.
Orangeries became popular in the 17th century. The same time as French doors. They first emerged in Germany and France but originally come from Renaissance gardens in Italy.
This is where glass-making technology allowed larger panes of glass to be made. These panes of glass were perfect for orangeries as they let a lot of light in and trap warm air in the room.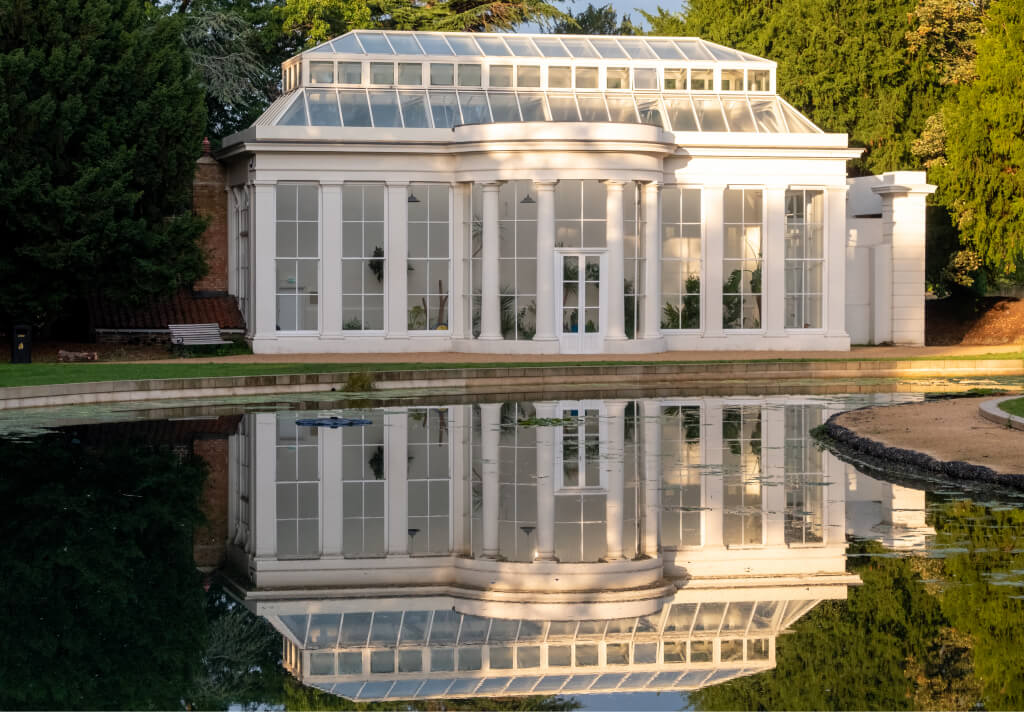 You may think that an orangery is designed to protect orange trees, and you would be right. In the cold months, orange trees and other fruit trees could be moved into orangeries and protected from the elements. This meant that orange trees could be grown in places as cold as Russia!
Throughout the years, orangeries have also been used to grow exotic plants from all over the world in conditions that they were never meant to be grown in.
Of course, for many periods homes, and orangeries were treated more like a conservatory, which is why the names of these structures have almost become interchangeable. In fact, modern conservatories are heavily based on older orangery designs.