Skirting boards are there to protect your walls and hide the very edge of the carpet or wooden flooring in a room. This makes skirting boards really important. It also means that skirting boards are easily damaged, particularly in high traffic areas. If you're repainting your home, repainting the skirting boards is a must. Old, flaky paint on skirting boards can really spoil the look of a freshly painted room. However, finding the best paint for skirting boards is really important.
Without high-quality paint, skirting boards won't be very well protected, and the paint will dull and flake over the following years.
But what is the best paint for skirting boards?
Is there different paint to choose from?
And how do you paint a skirting board anyway?
Well, here is our complete guide to painting skirting boards, along with some of the very best paint for skirting boards on the market right now. First, though, here are the different types of skirting board paint.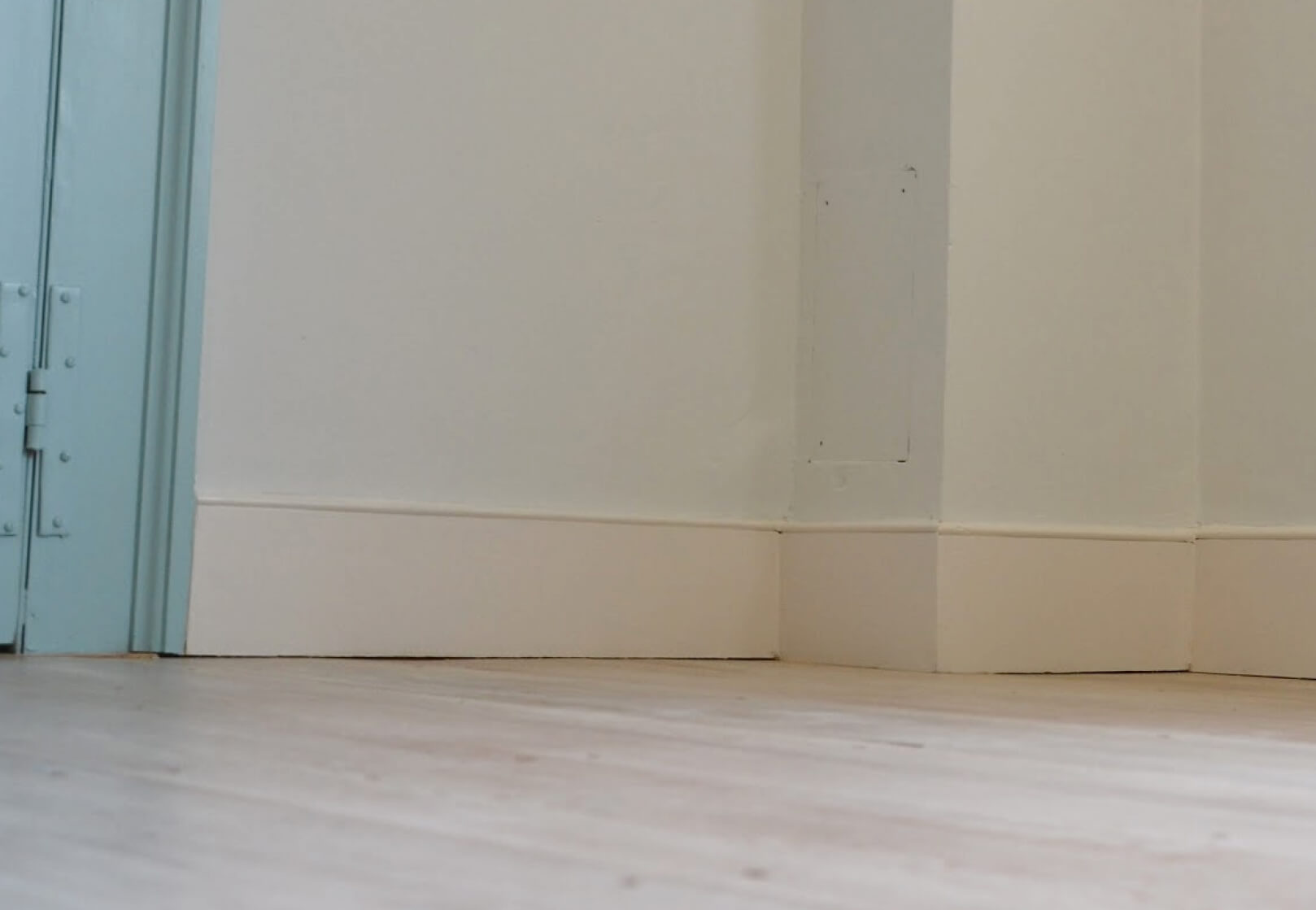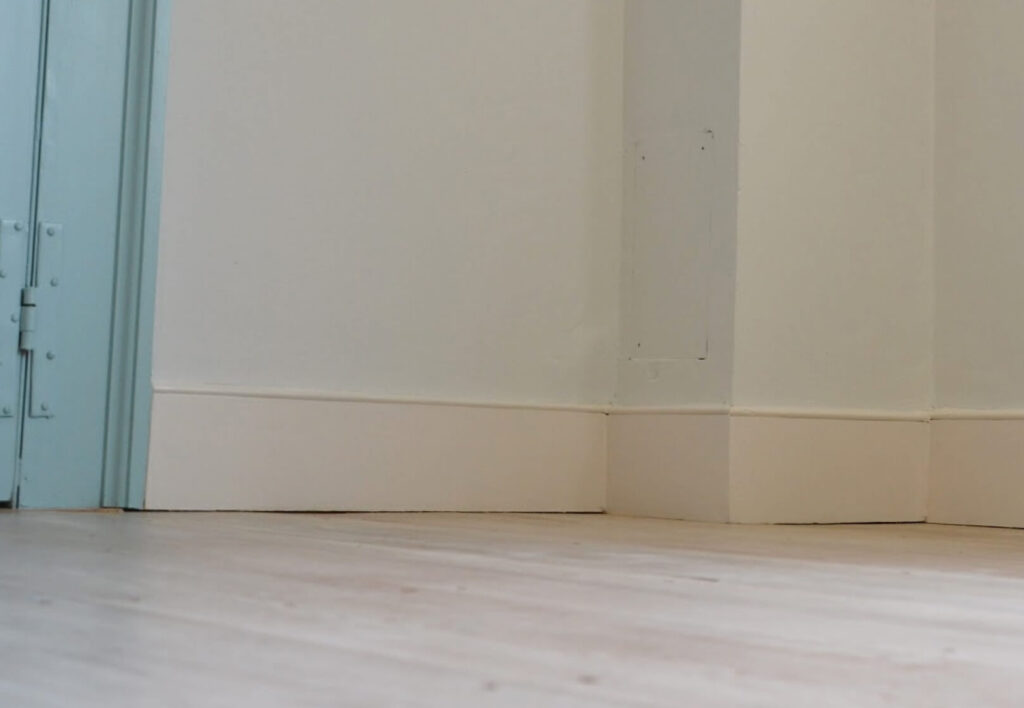 The types of skirting board paint available
It is important to remember that most skirting boards in the UK are made from wood, either natural wood like pine or oak or manufactured wood like MDF. Any good quality interior wood paint or stain will work on your skirting board. You just need to figure out the style and look you are after for the room and then tie the skirting boards seamlessly into that look.
Here is a breakdown of types of paint for skirting boards to help you achieve this.
Eggshell
Eggshell paints have an ultra-matte finish, which can be great in very bright rooms. Eggshell is becoming very popular in loads of applications around the home, though. This is because the paint is available in a host of colours and looks beautiful if applied correctly. When compared with satin and gloss paints, though, eggshell isn't as durable, so you will need to reapply this paint faster than the others.
Wood stain/ varnish
Finally, we have wood stain. Granted, this isn't actually paint, but it is well worth considering if you have a period home and want to maintain the natural wood look of certain features like the skirting boards. You can use a wood varnish to protect the skirting boards, or you can use stain, which can blend newer wood into old existing wood nicely. Wood stains and varnishes are available in satin and gloss finishes.
Water-based or oil paint?
The finish you are after is a really important factor when choosing the best skirting board paint for your needs. However, you also need to decide whether to use water-based or oil-based paint on your skirting boards too.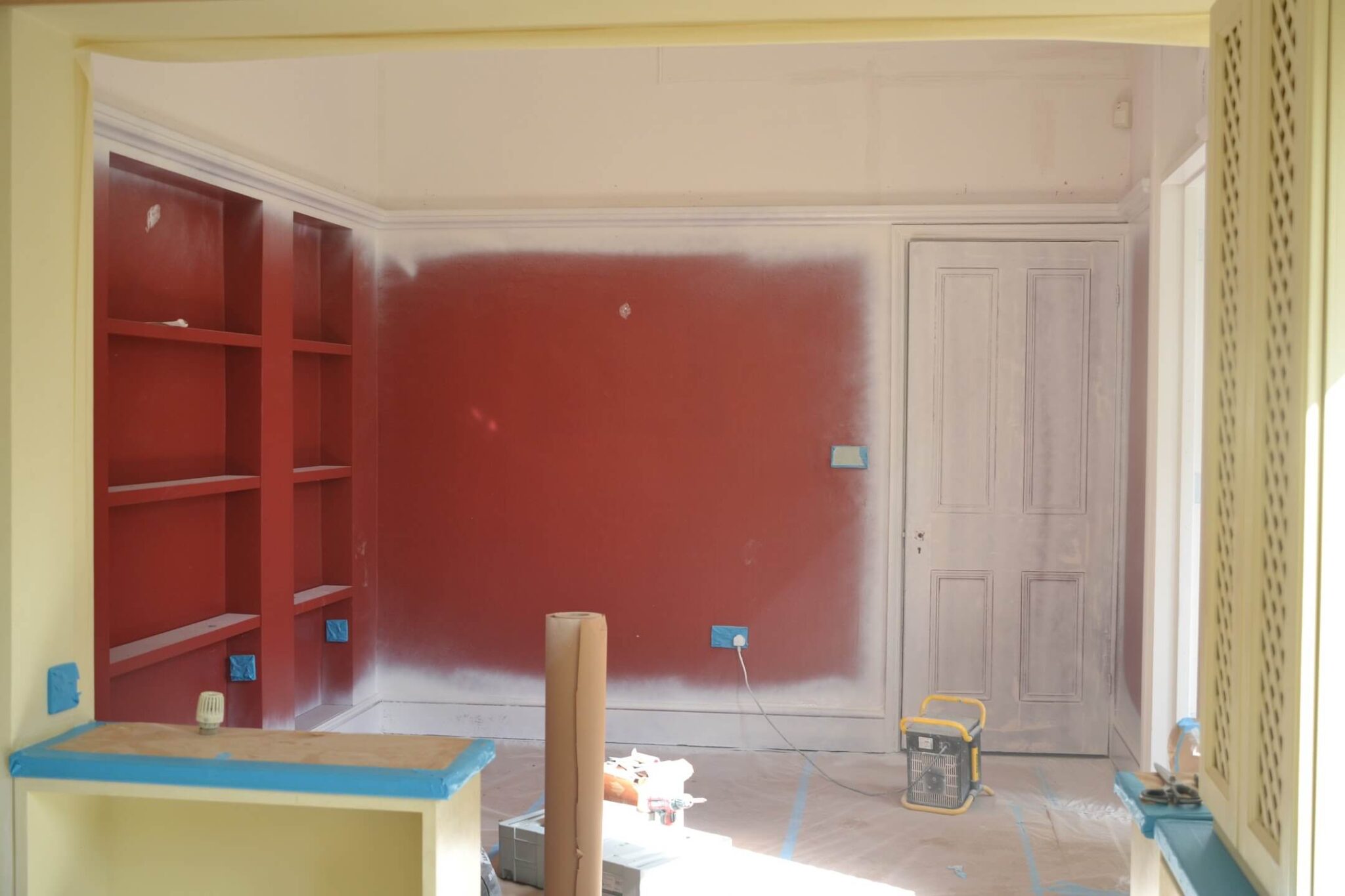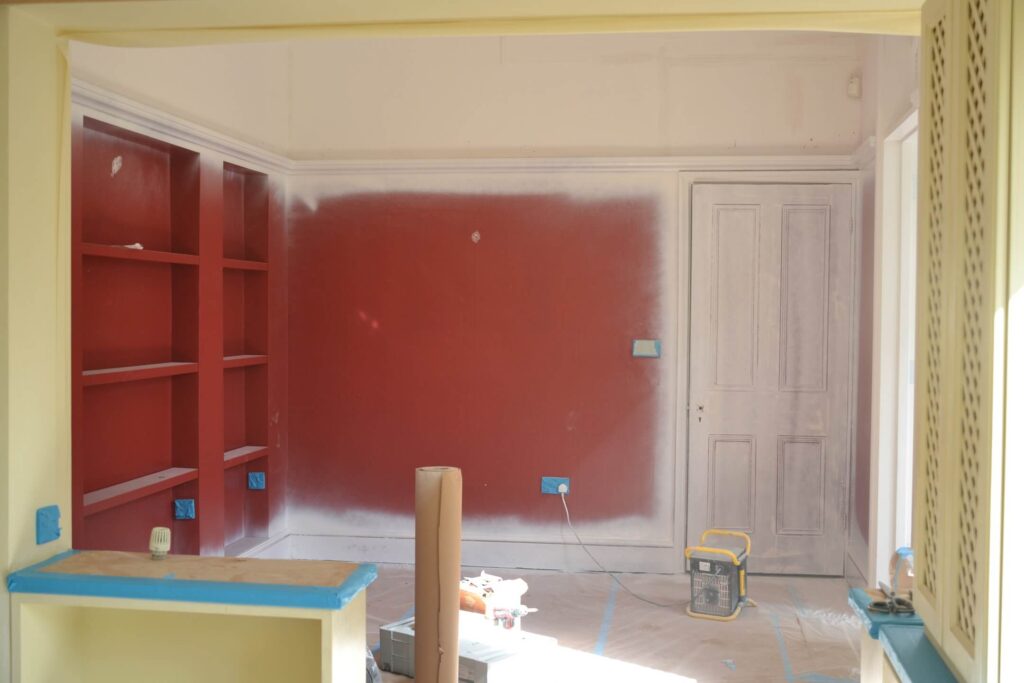 Oil-based paints
Homeowners that like to keep things traditional tend to prefer using oil-based paints. They regard oil paint as more durable. However, these paints do take longer to dry than water-based paints and have a much stronger smell. You will also need to use white spirit or a similar product to clean all of your brushes if you use oil-based paints.
Water-based paints
Water-based paints are quickly becoming a staple paint for skirting boards. These paints are often available in more colours and finishes than oil-based paints. The smell isn't anywhere near as strong with these paints, and clean-up is easy too. Some also say that water-based gloss paint doesn't yellow as much as oil-based paints, but advancements in oil-based paint formulas mean this isn't as true nowadays as it once was.
The choice between oil-based and water-based is entirely up to you. There are benefits to both types of paints. The best paint for skirting boards greatly depends on the style you are after. If you are going for a traditional brilliant white glossy look, oil-based will work wonders. If you want a slightly more edgy, modern look for your skirting, give water-based a try.
Before paint comes, preparation
Just before we get to the best paint for skirting boards in the UK right now, we need to talk about preparation. For this step, good sandpaper is vital as it makes your work easier and results in a smoother surface.
If the surface you're about to paint doesn't look very good to begin with, even the most expensive paint in the world won't change that.
So, spend some time sanding your skirting and filling in any holes and nicks. It will make a massive difference when the paint is applied. We will provide more preparation tips in our FAQs sections below, but sanding and filling are vital steps that must not be skipped.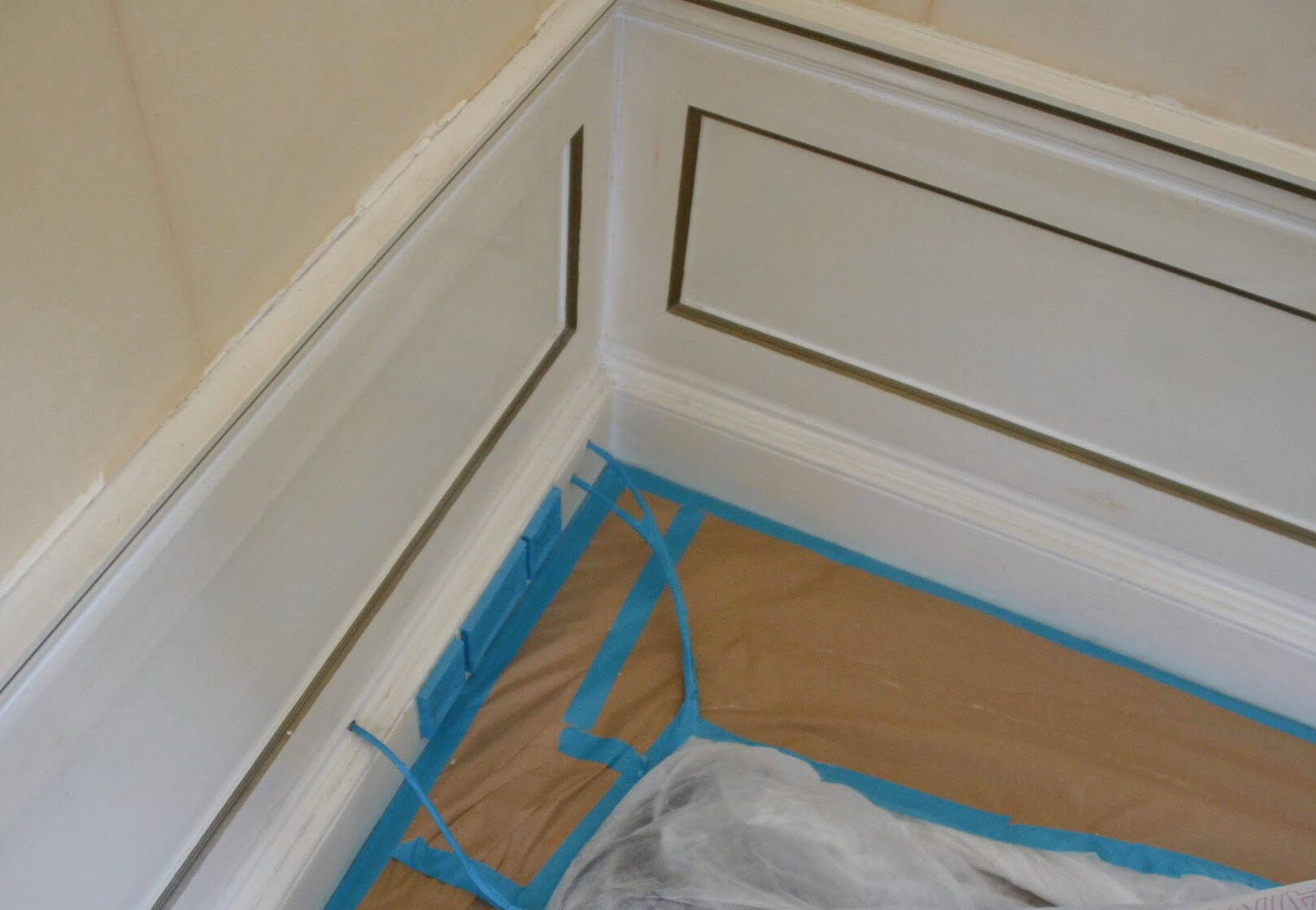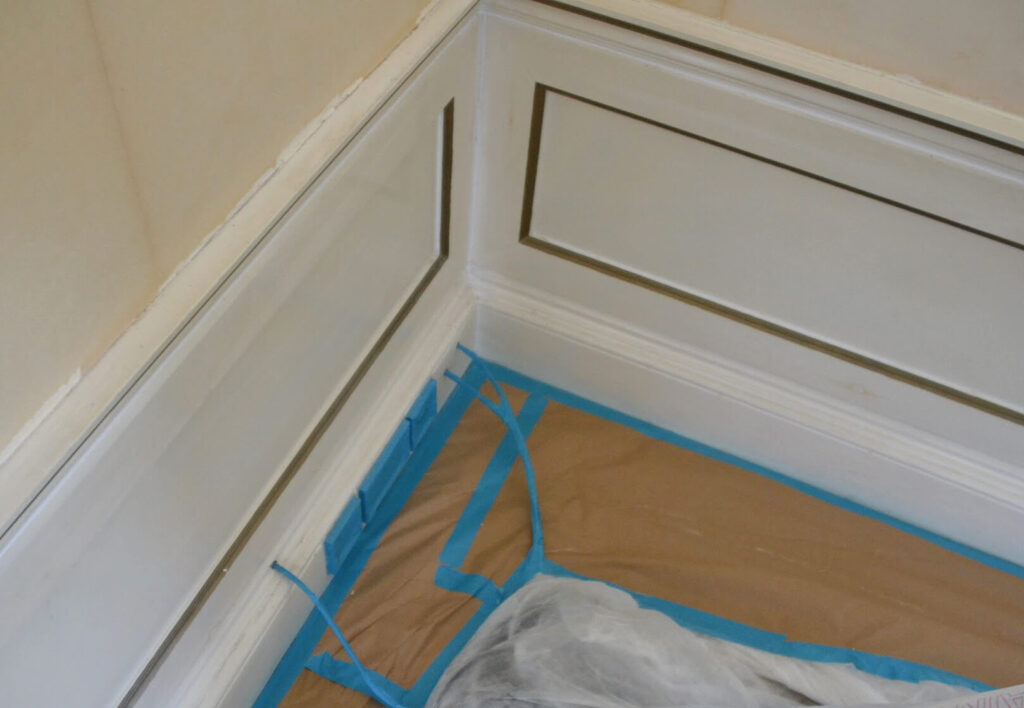 The best paint for skirting boards
Dulux Once Satinwood Paint
Ronseal One Coat Water-Based Gloss Paint
Everbuild Satin Wood Finish
FAQ
How to paint skirting boards with carpet?
Many painters will pull the carpet up to paint skirting boards, which is a great option if you can, but many carpets are firmly secured in place. If your is, the best solution for painting skirting boards with a carpet in place is to use masking tape and dust sheets.
You can push the masking tape underneath the skirting board slightly to keep the dust sheet in place as you work. You will need to be careful, though. Masking tape doesn't bond to carpet too well so, you can easily pull it away from the wall. Still, don't be tempted to use stronger tape, as this could damage your carpet.
Paint walls or skirting boards first?
Do you want to be sloppy and fast or careful and a bit slower? If you want to get the job done, paint your walls first and don't worry about masking off the skirting boards. You can then paint your skirting boards and cover up any spills. 
If you want to be a bit more careful, paint your skirting boards first, give them plenty of time to dry and then mask them off and paint your walls. 
Either way is fine. Most DIYers and pros can debate this topic for hours and not come to the best conclusion. It simply depends on how you like to paint. The first (sloppier) way does use a bit more paint but does take a bit less time. But both methods get the job done nicely.
How to paint skirting boards with a wooden floor?
Painting skirting boards with wooden flooring in place is nice and simple. There is usually a gap between the bottom of the skirting and the flooring that you can carefully tuck some masking tape into to secure dust sheets.
If there is no gap between your floorboards and the skirting, you can carefully run masking along the floor right up against the skirting but not covering it. You can then secure dust sheets over the top of this tape, and this will protect your floor while you paint your skirting boards.
How to paint new skirting boards?
New skirting boards do require a primer coat before painting. If you have natural wood skirting boards, you will also need to use a knotting solution to get the best results. You can use a primer and paint in one, but for best results, it is best to use a dedicated primer and then your chosen skirting board paint.
How to remove gloss paint from skirting boards?
If you want to remove gloss paint from skirting boards to take them back to natural wood, you will need to use a paint stripper to remove each layer of paint. This could take some time if there are many layers of paint. You will then need to sand. Again, this can take a lot of time if you are doing it by hand.
If you want to remove gloss paint and then paint over it, you don't need to be as thorough. Firstly, give your skirting boards a good clean with some sugar soap. Next, you need to sand the skirting boards. You don't need to remove the gloss paint; you just need to rough up the surface to allow the new paint to stick. This method works extremely well if you're painting your skirting boards with satin or matte paint.
How to paint skirting boards without getting paint on the wall?
Let me introduce you to the best friend of the painter and decorator, masking paper! While masking tape is used in every aspect of painting and decorating and is a must-have for all painting tasks, masking paper always saves the day at some point.
You can buy masking paper that already has masking tape on one edge. You can use this to cover the wall above the skirting board and use small pieces of masking tape to fix it to the wall. Take your time with masking tasks. The more time you put into masking, the better the finish will be.
VIEW ALL QUESTIONS