Do you experience any of the issues listed below?
If yes, our sash window double glazing service might be the perfect solution.
Low energy efficiency & high heating cost

Poor external noise insulation

Cold draughts

Condensation on window panes
500+

Happy
Customers

8

Years Paintwork Guarantee

15

Years of Warranty on Glass
Reglazing your single-glazed windows with VIG glazing
Chameleon can revolutionize the sash windows on your Colchester home with ingenious double-glazing techniques you likely never imagined.
Double glazing your existing sash windows provides numerous benefits for your home. It greatly reduces drafts and outside noise, creating a more comfortable and consistent indoor temperature year-round. Double-glazed sash windows act as an insulating barrier against the elements, preventing costly heat loss in winter and heat gain in summer.
Additionally, double glazing improves noise reduction, blocking external sounds from traffic, neighbours, etc. It also prevents condensation and fogging on the window panes. Critically for historic homes, Chameleon's sash window double glazing preserves the original aesthetics and operation of your windows, maintaining both the beauty and functionality of these period features.
Quick overview of our double glazing service
Double glazing existing windows
Repair and reinforce window frames and sashes
Listed buildings double glazing
Our Services
We bring historic wooden windows back to their former glory and make them energy efficient
Retrofitted Into Existing Timber Frames
Chameleon uses Fineo glass which is light and thin, perfectly fitting the narrow rebate of a traditional sash window yet offering the thermal properties of a modern triple-glazed unit.
The lightness of the glass ensures that the smooth operation of the sash casements is not disrupted and we will rebalance the weights and pulley system once the glass is fitted. We have transformed numerous period homes throughout Essex with our state of the art double glazing for sash windows.


We are an official FINEO glass installer
Using Fineo glass which has unique thermal properties at a fraction of the width of standard double glazed units, you can eliminate noise and draughts and keep a warmer ambient temperature in your home. Perfectly proportioned for the narrow rebate of a sash window, this double glazing can create insulation for the sash windows on your period Colchester property with less noise, draughts and lower energy bills.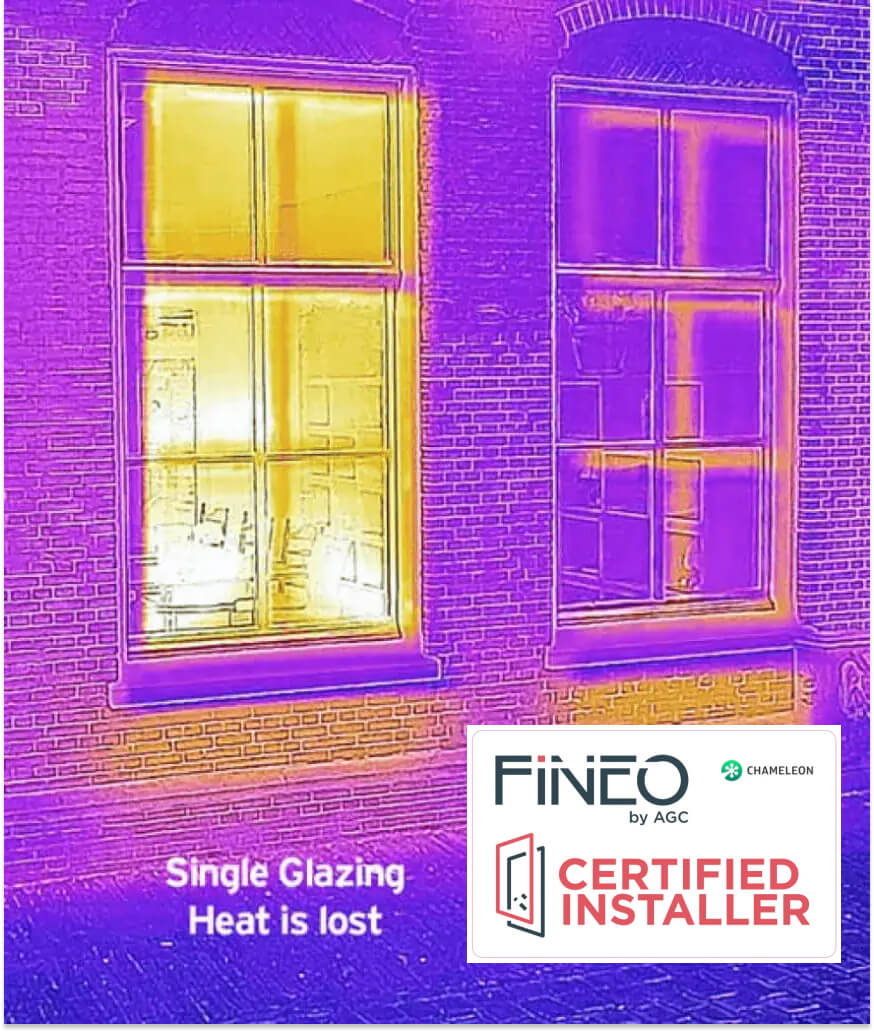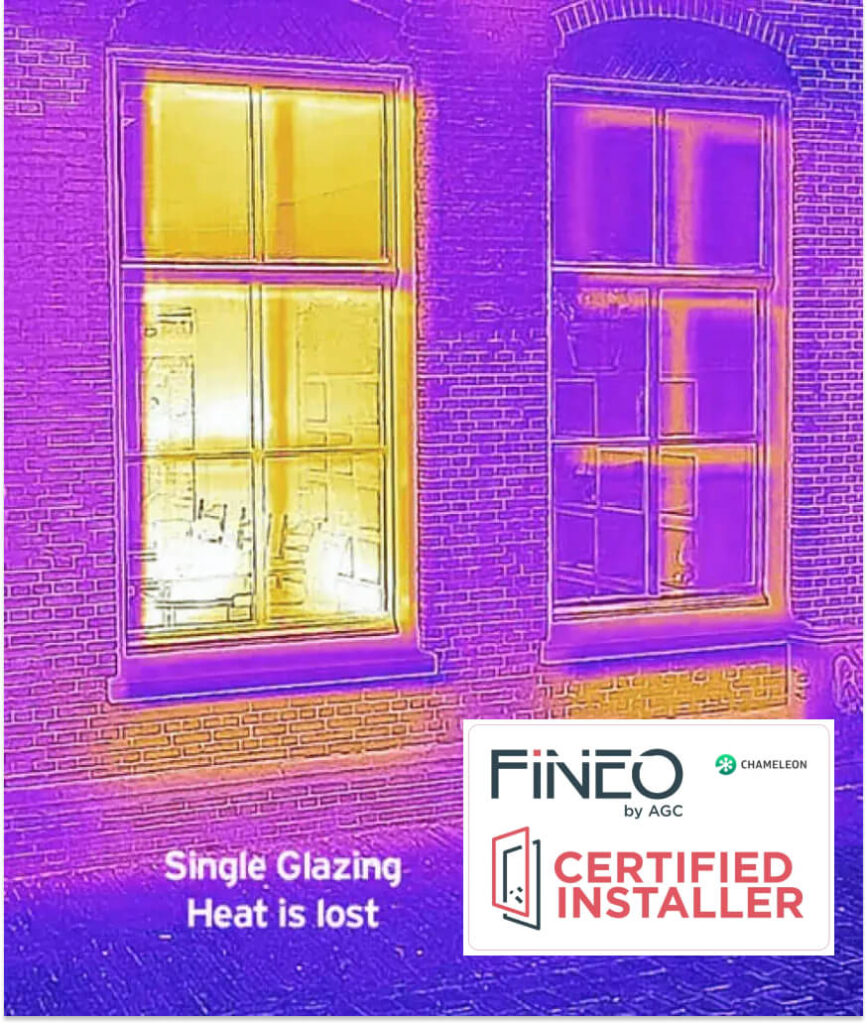 Testimonials from satisfied customers
Testimonial – Rob
Testimonial – Sally
As a part of the retrofitting process, we also repair windows' timber frames
For windows that also need a little care and repair, we use Accoya wood to replace soft and rotten sections of timber. Accoya is a new timber which has been manufactured to withstand weathering and moisture and is far superior to the more standard hard and soft woods which are used for window repair.
Our services covering Essex region including cities listed below:
Sash windows draught proofing Colchester
Draught proofing the sash windows on your Colchester home will help create a warm and constant temperature throughout the house and is environmentally friendly as well as kind to your household budget.
The improvement in your Energy Rating Certificate will also make your home very attractive to buyers when it comes to sale time. Contact Chameleon to find out more.