500+

Happy
Customers

8

Years Paintwork Guarantee

15

Years of Warranty on Glass
Reglazing sash windows with vacuum double glazing
Is your Braintree home letting in draughts through old, single-glazed windows? It's time to upgrade to vacuum double glazing for better insulation.
Unlike standard double glazing, vacuum double glazing uses a vacuum between the glass panes rather than just inert gas. This virtually eliminates heat transfer for superior thermal efficiency.
By installing vacuum double-glazed units in your existing window frames, you can enjoy the following:
Lower heating bills – vacuum double glazing provides excellent insulation
A warmer, draught-free home – no more chilly rooms
Reduced noise – vacuum glazing blocks outside noise pollution
Prevented condensation – keeps mist at bay and stops mould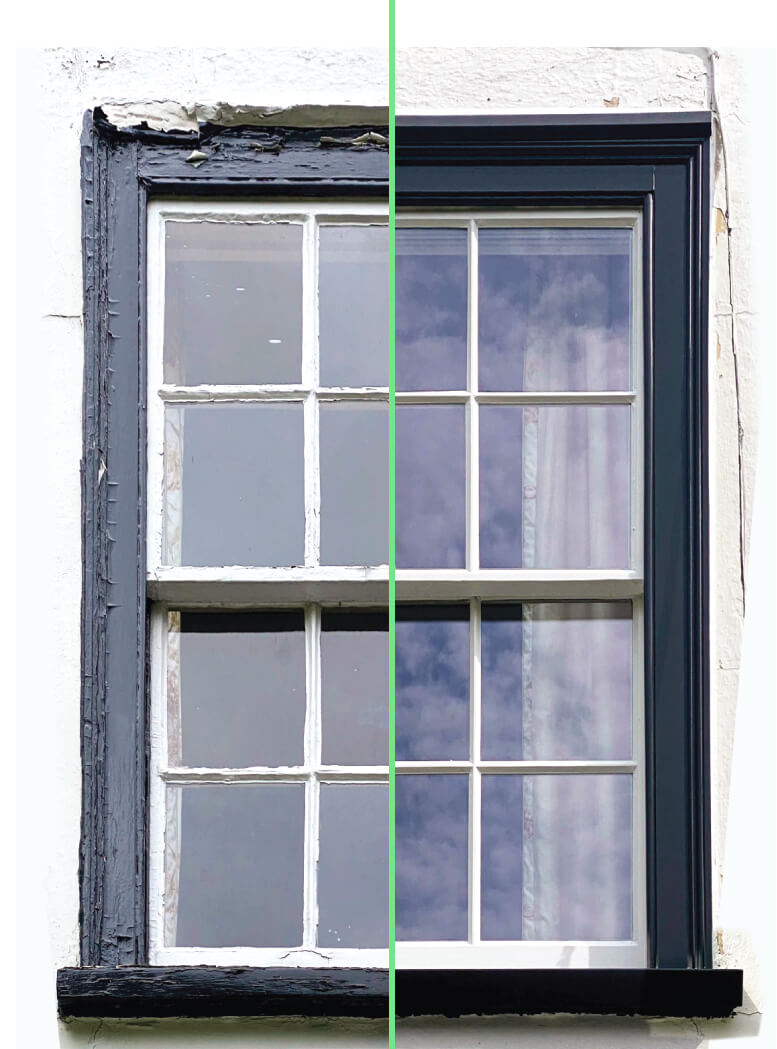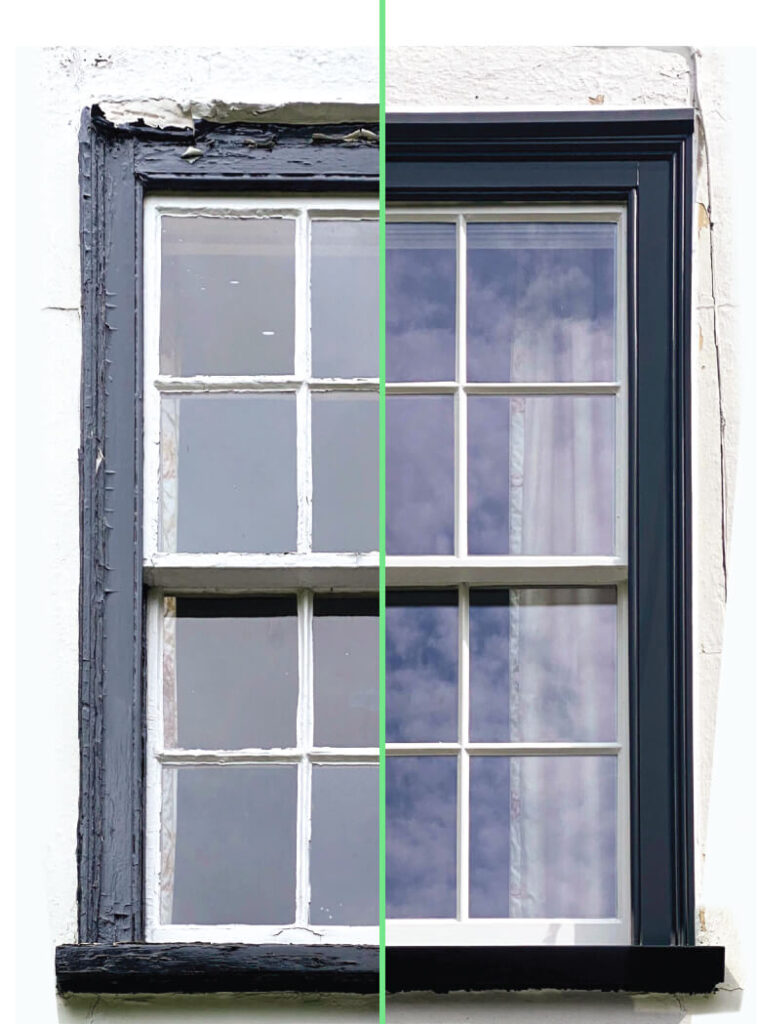 Complete window frame refurbishment
Don't be concerned if your windows exhibit any of the following issues:
Rotten timber
Missing putty
Sashes that are blocked or painted shut
Partially decayed frames
Missing weights or snapped sash cords
Refurbishing the window frame and sashes is an integral part of our service. Regardless of the condition of your weathered frames, our team will expertly restore them to their former glory before installing new glazing.
Our sash window specialist will also ensure that your sashes are properly balanced. This is achieved by adding additional weight or modifying the spring balances, specifically designed for heavier sashes.
Sash windows draught-proofing Braintree
Sash windows can be notoriously draughty due to the gaps between the movable sashes. But don't replace your period windows just yet! There are simple, cost-effective ways to draught-proof your sash windows to make your home more comfortable. Installing brush or fin seals around the edges of the sashes fills the gaps and blocks draughts.
By draught-proofing the sash windows on your Braintree property, your energy rating will go up – great for when you move- and your energy bills will come down. Draughts can be reduced so significantly that heat loss is more than halved.
Enjoy a warmer, quieter and more energy-efficient home with no compromise to the look of your treasured sash windows. Contact Chameleon to find out about the benefits of Fineo glass and Accoya wood for any repairs.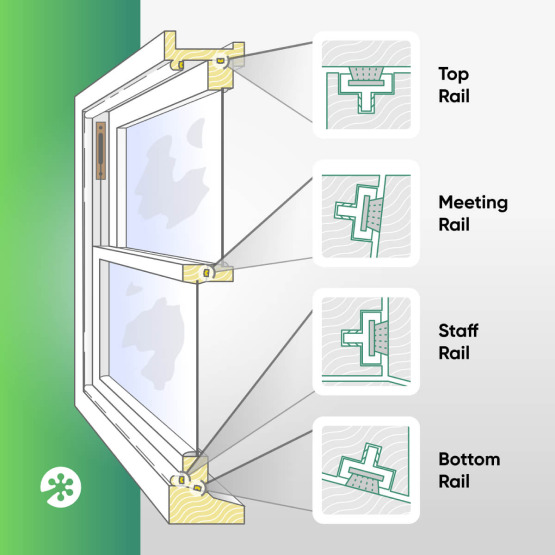 Quick overview of our double glazing service
Double glazing existing windows
Repair and reinforce window frames and sashes
Listed buildings double glazing
Our Services
We bring historic wooden windows back to their former glory and make them energy efficient
Testimonials from satisfied customers
Testimonial – Rob
Our services covering Essex region including cities listed below: