500+

Happy
Customers

8

Years Paintwork Guarantee

15

Years of Warranty on Glass
Replacing your single glazing with vacuum double glazing units
Tired of drafty, inefficient single-glazed windows? It's time to upgrade to vacuum double glazing and make your Chelmsford home cosier and more energy efficient.
Unlike standard double glazing, which uses inert gas between the panes, vacuum double glazing is far more effective at preventing heat transfer.
Replacing your existing single-glazed units with vacuum double-glazing can reduce your heating bills, eliminate noise pollution, and prevent condensation and mould growth.
Our vacuum double-glazing units are custom-made to fit your existing window frames precisely.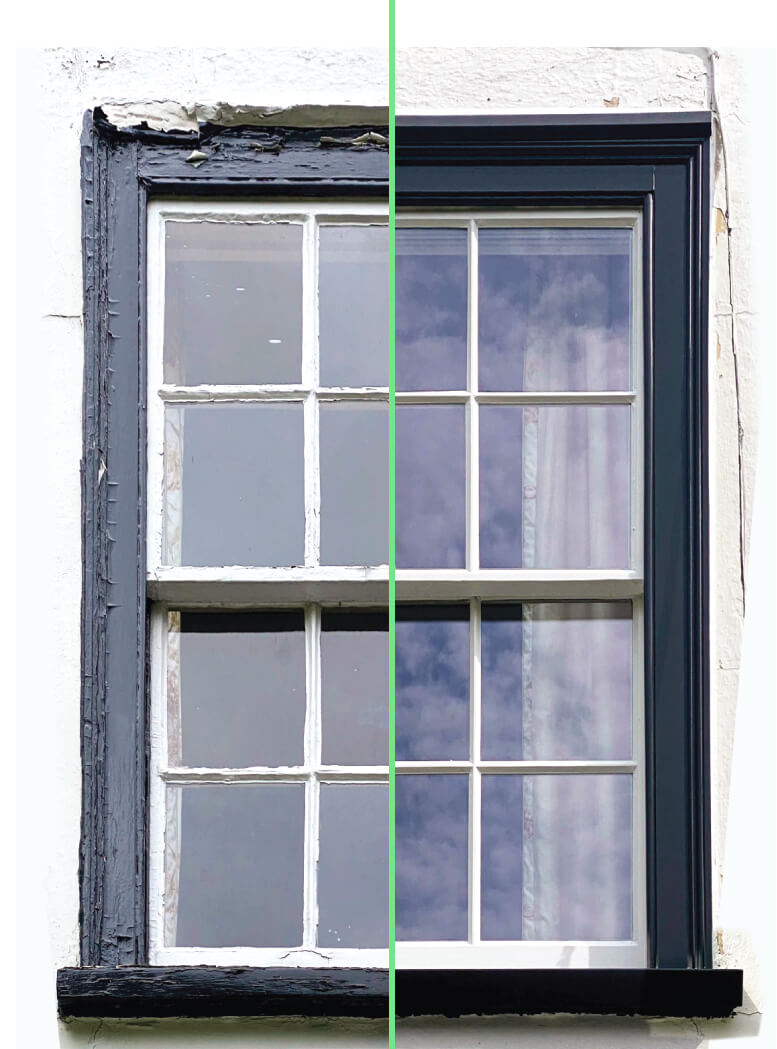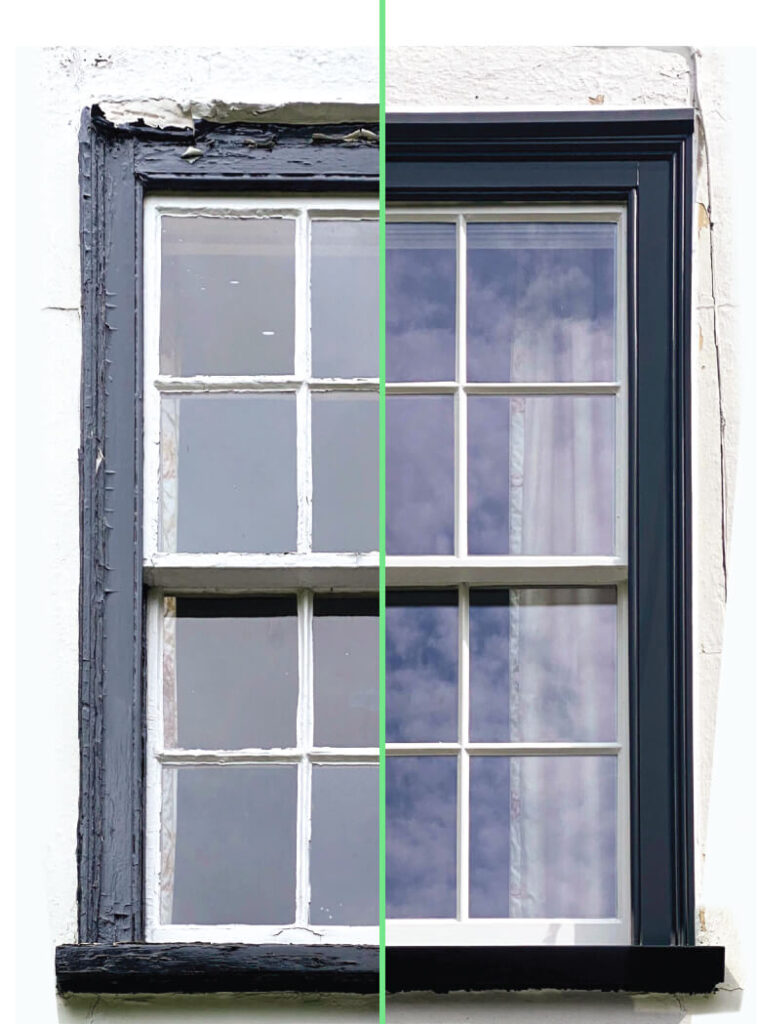 Double glazing & Restoration
We seldom encounter original sash windows that don't need any restoration or repairs, which is why restoration is typically included in our double-glazing installation service.
Before installing new vacuum-insulated glazing (VIG), we refurbished the frames and sashes.
This involves fixing loose joints, repairing rotten sills, and strengthening the overall structure to support the added weight of the double-glazing units.

If your windows are heavily weathered, don't be quick to replace them. We have the expertise to salvage the frames, enhancing their insulation and energy efficiency.
Sash windows draught-proofing Chelmsford
Draught-proofing is an essential piece of the window refurbishment puzzle, offering its unique benefits. It significantly reduces noise levels and prevents heat from escaping through the gaps in the windows.
Draught-proofing is an absolute must-have for period wooden windows. Just like structural repairs, it is included as part of our reglazing package.
The seals are installed while the sashes are out for reglazing, making draught-proofing a seamless part of the entire process.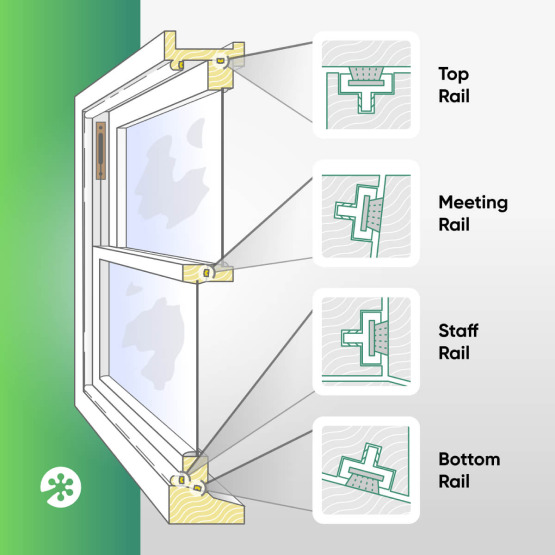 Quick overview of our double glazing service
Double glazing existing windows
Repair and reinforce window frames and sashes
Listed buildings double glazing
Our Services
We bring historic wooden windows back to their former glory and make them energy efficient
Slim and high-performance glazing
Vacuum glazing, especially with FINEO glass, offers two key benefits. Its slim profile seamlessly fits most original wooden windows, and its thermal insulation properties surpass even those of triple glazing.
This combination not only preserves the aesthetic integrity of heritage windows but also significantly enhances energy efficiency, providing a modern solution for traditional settings.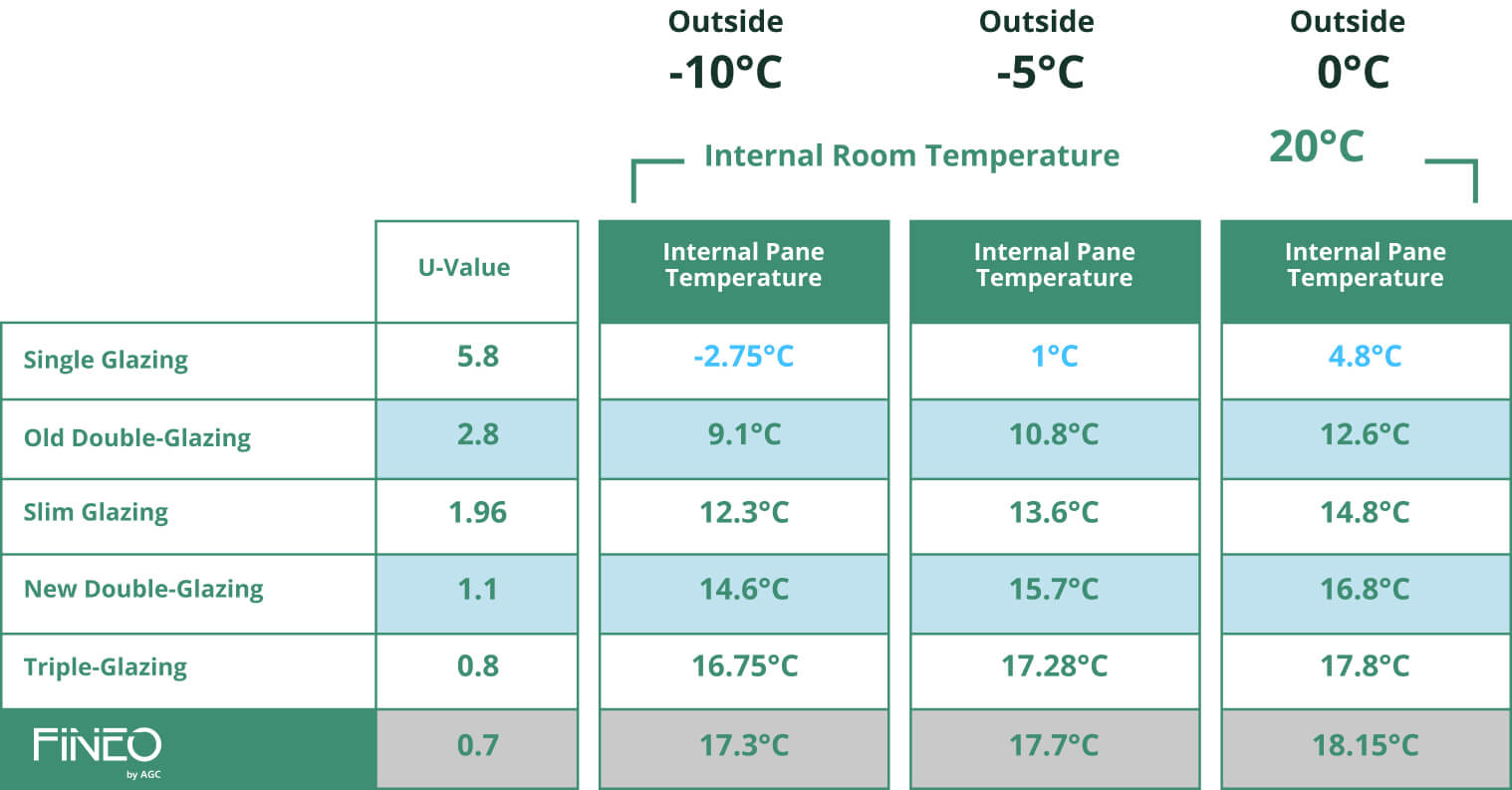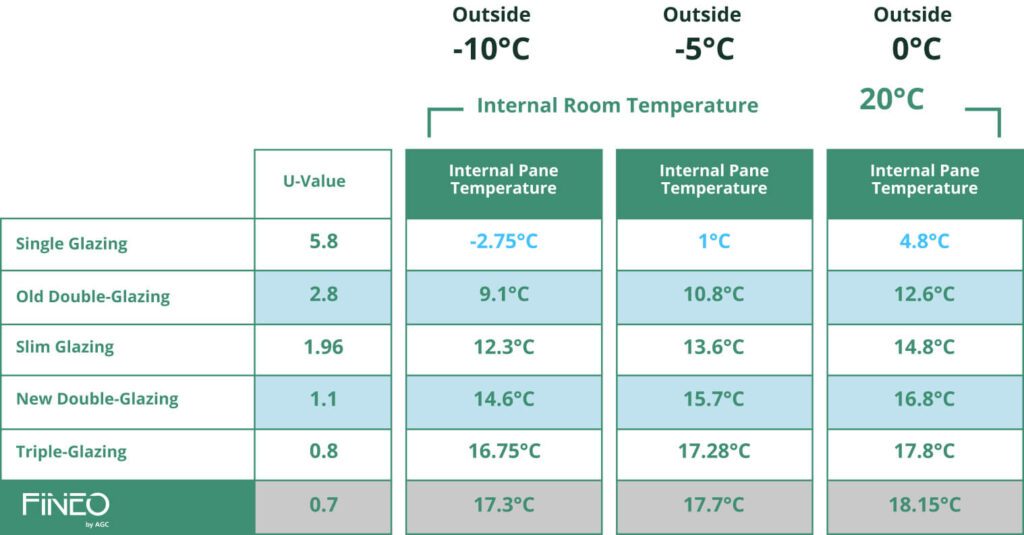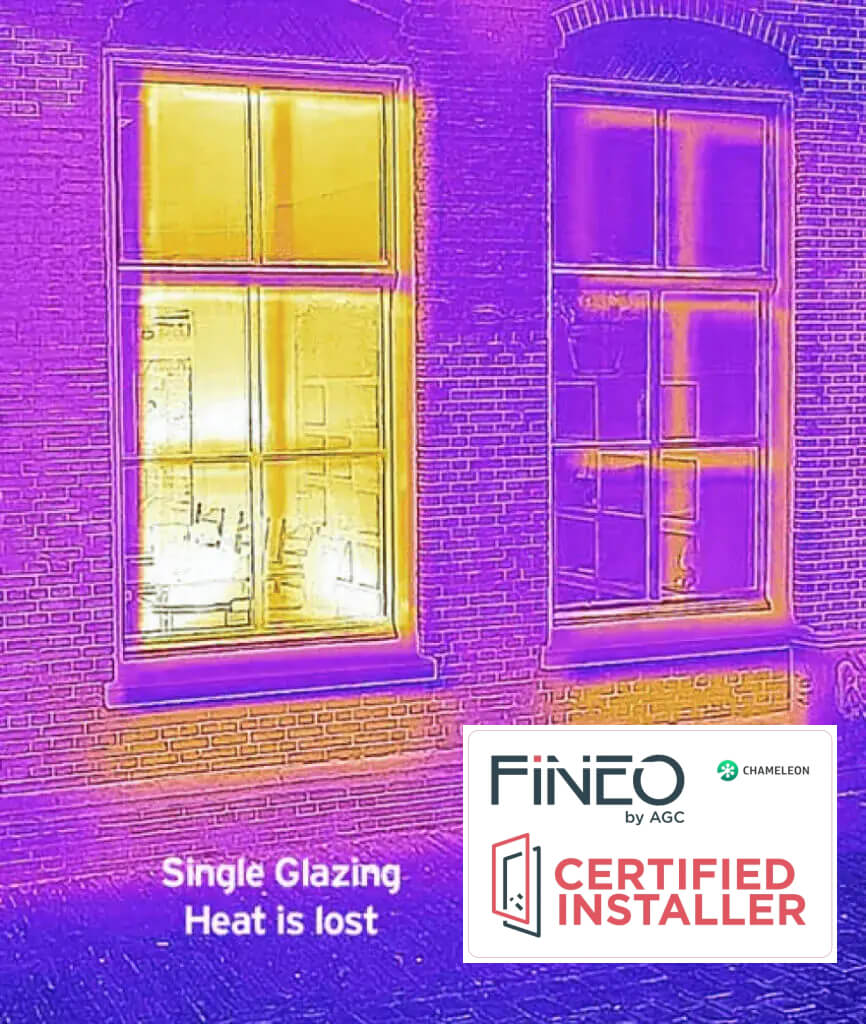 Testimonials from satisfied customers
Testimonial – Rob
Our services covering Essex region including cities listed below: