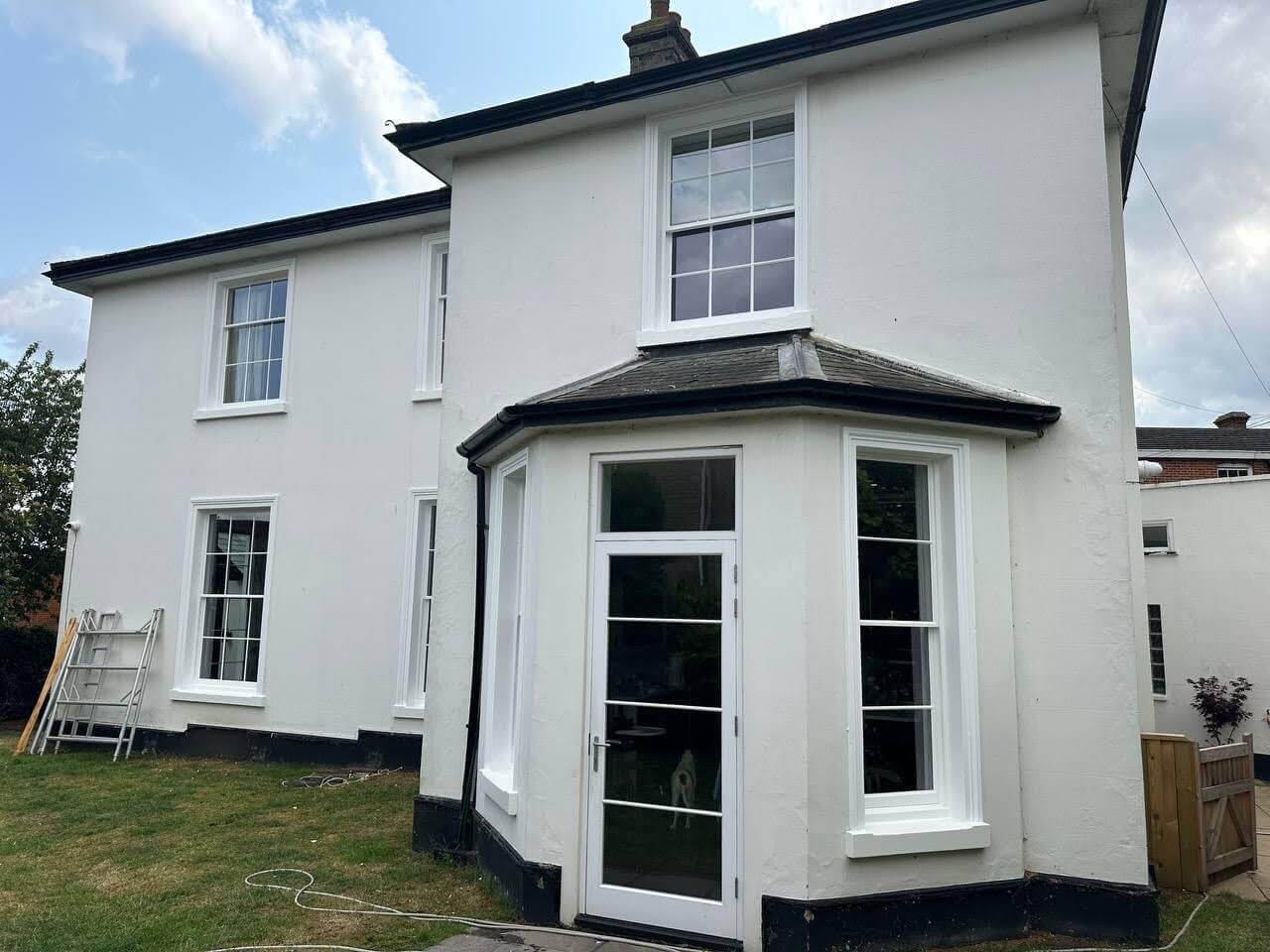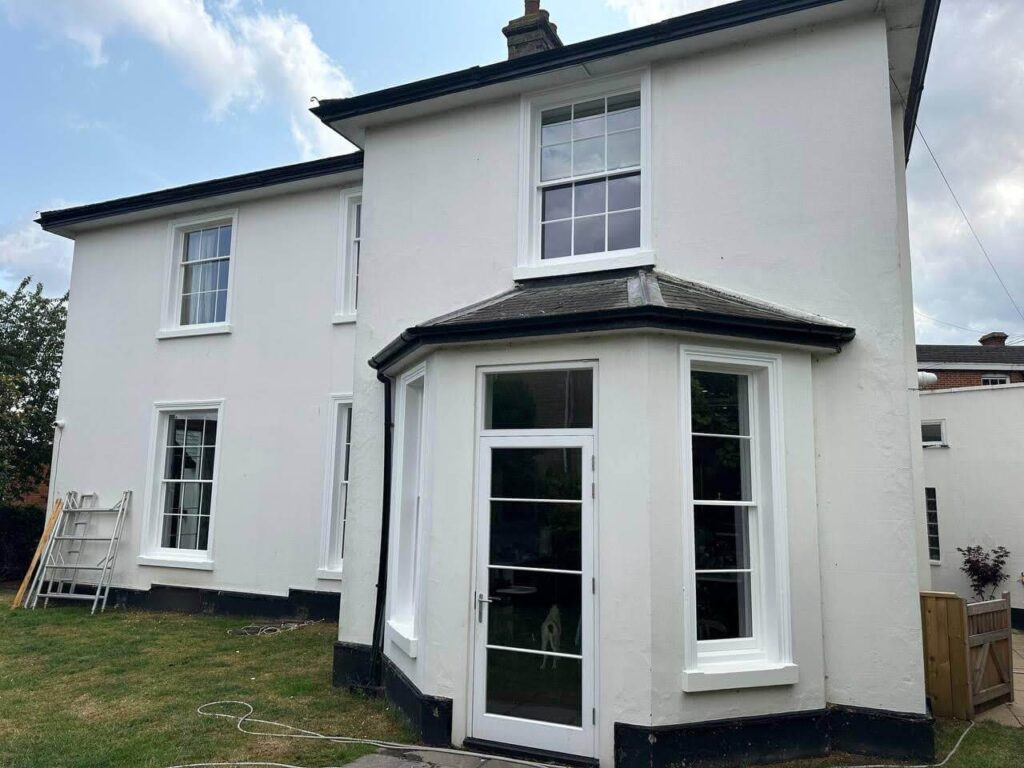 Our team was recently commissioned to restore and double-glaze original Georgian sash windows in a period property located in Colchester, Essex.
The primary objective of this project was to meticulously repair the windows, preserving their inherent aesthetic charm integral to the property's character. Another key goal was to enhance their energy efficiency.
The original windows, being single-glazed, were less efficient than any modern alternatives. By reglazing them, we aimed to reduce heat loss, and energy bills, thus contributing to a more sustainable and energy-efficient home environment.
Window frame repairs
Before progressing to the reglazing phase of the project, it was crucial for us to first ensure the soundness of the window frames. This required us to address and rectify issues with rotten sills and other affected parts of the wooden frames.
By meticulously repairing the deteriorated sections, we reinstated the structural integrity of the frames, setting a solid and reliable foundation for the subsequent double-glazing retrofitting process.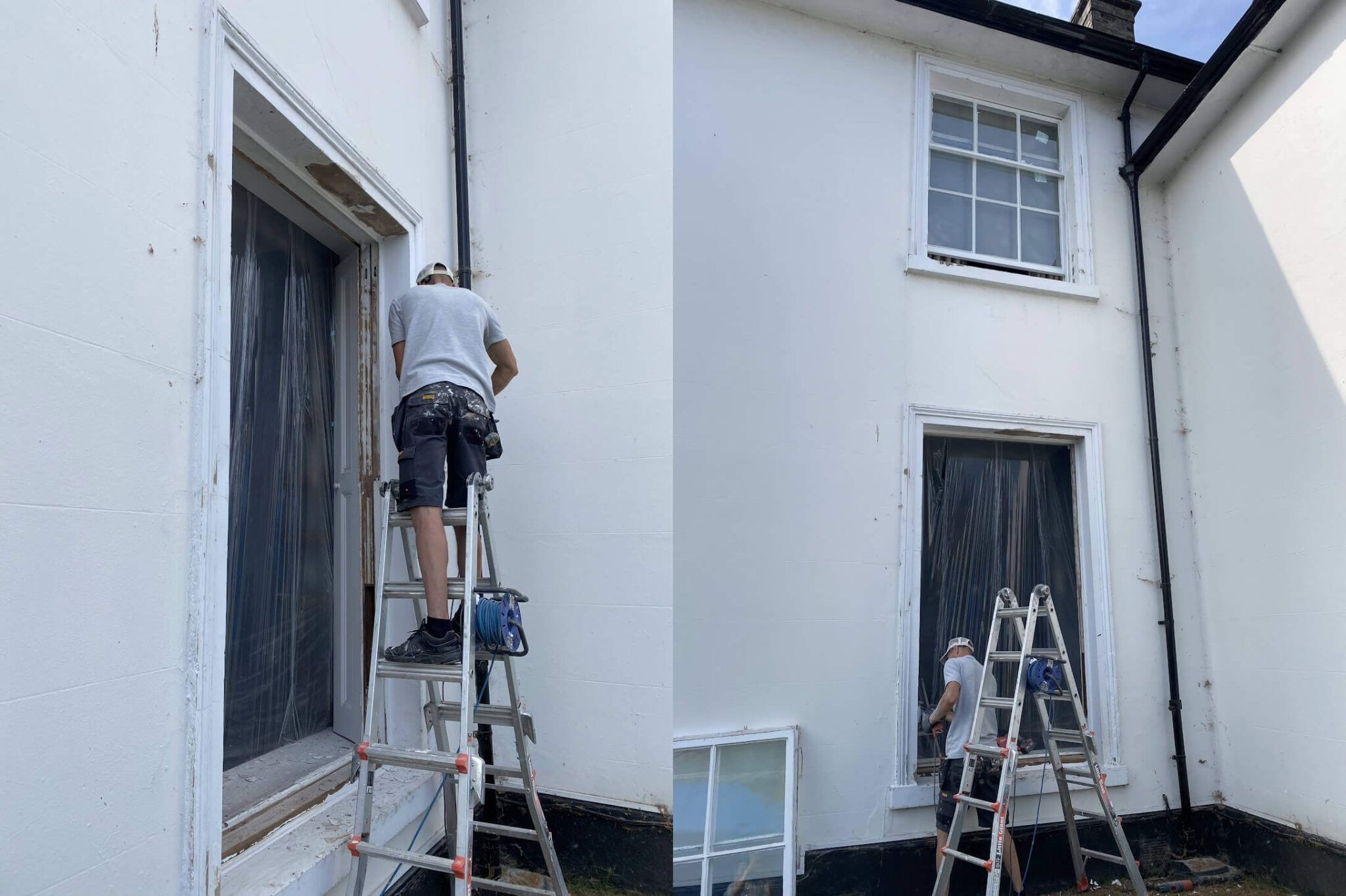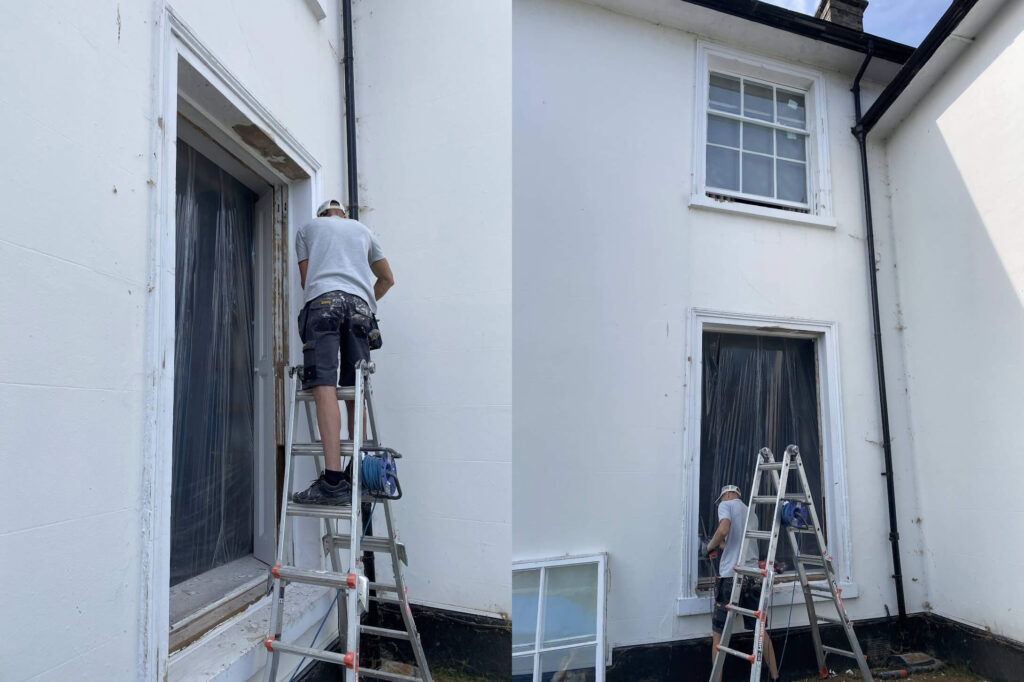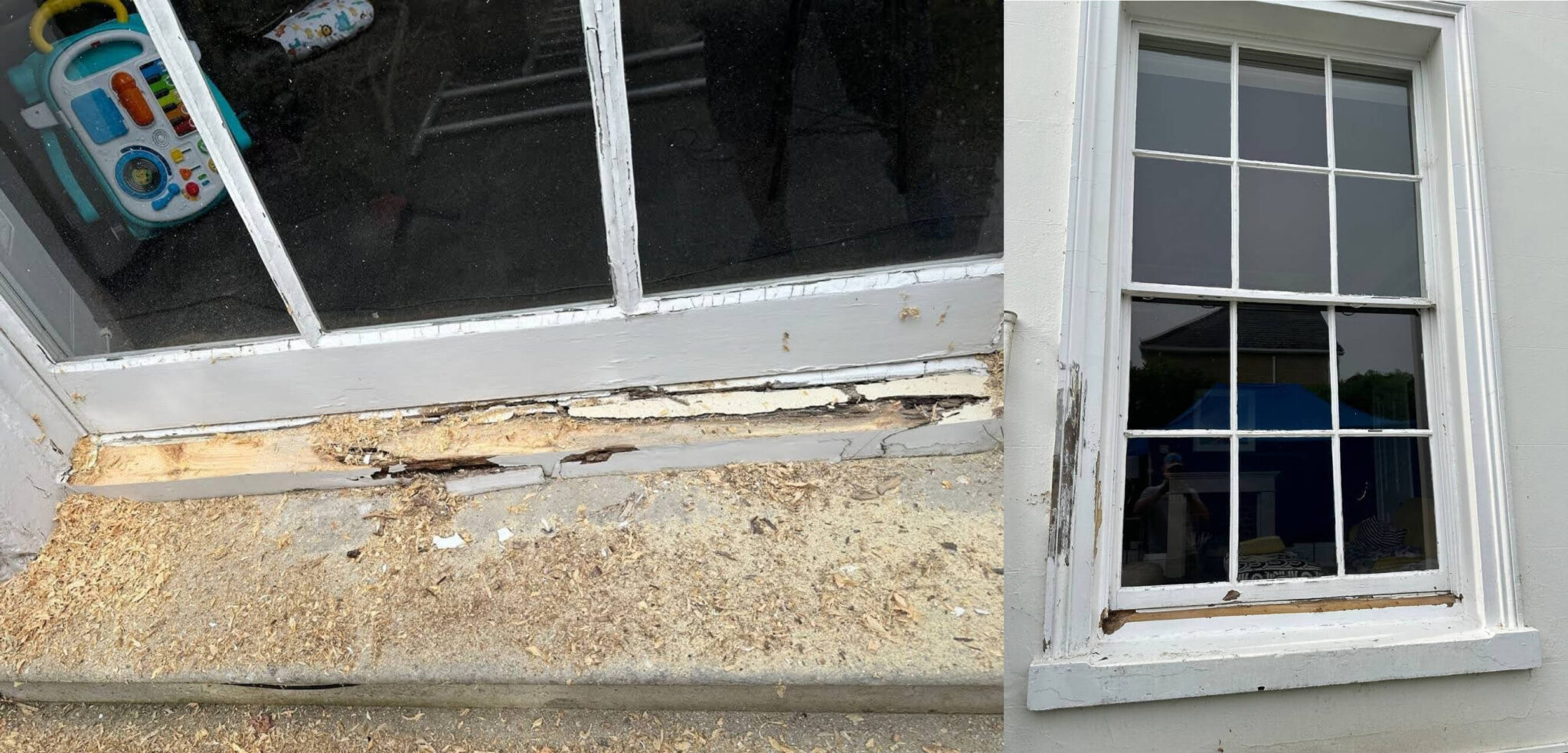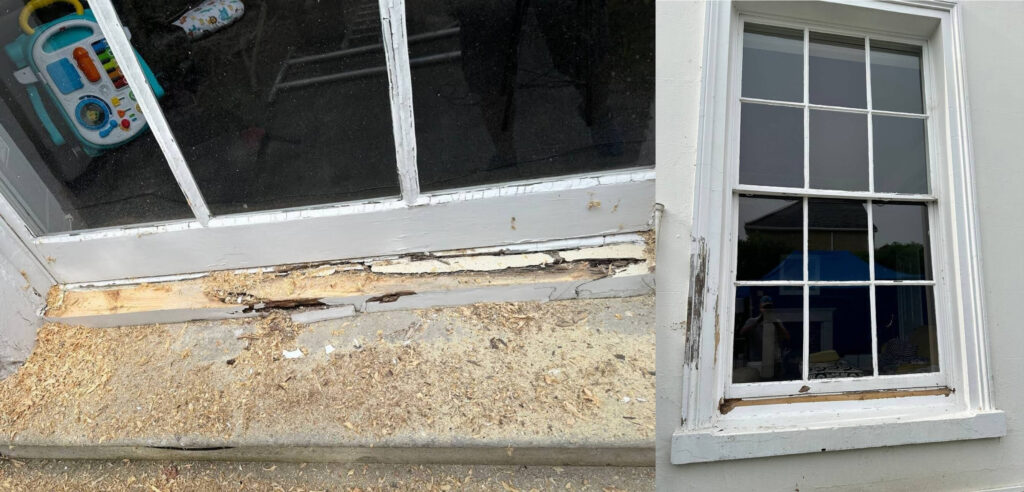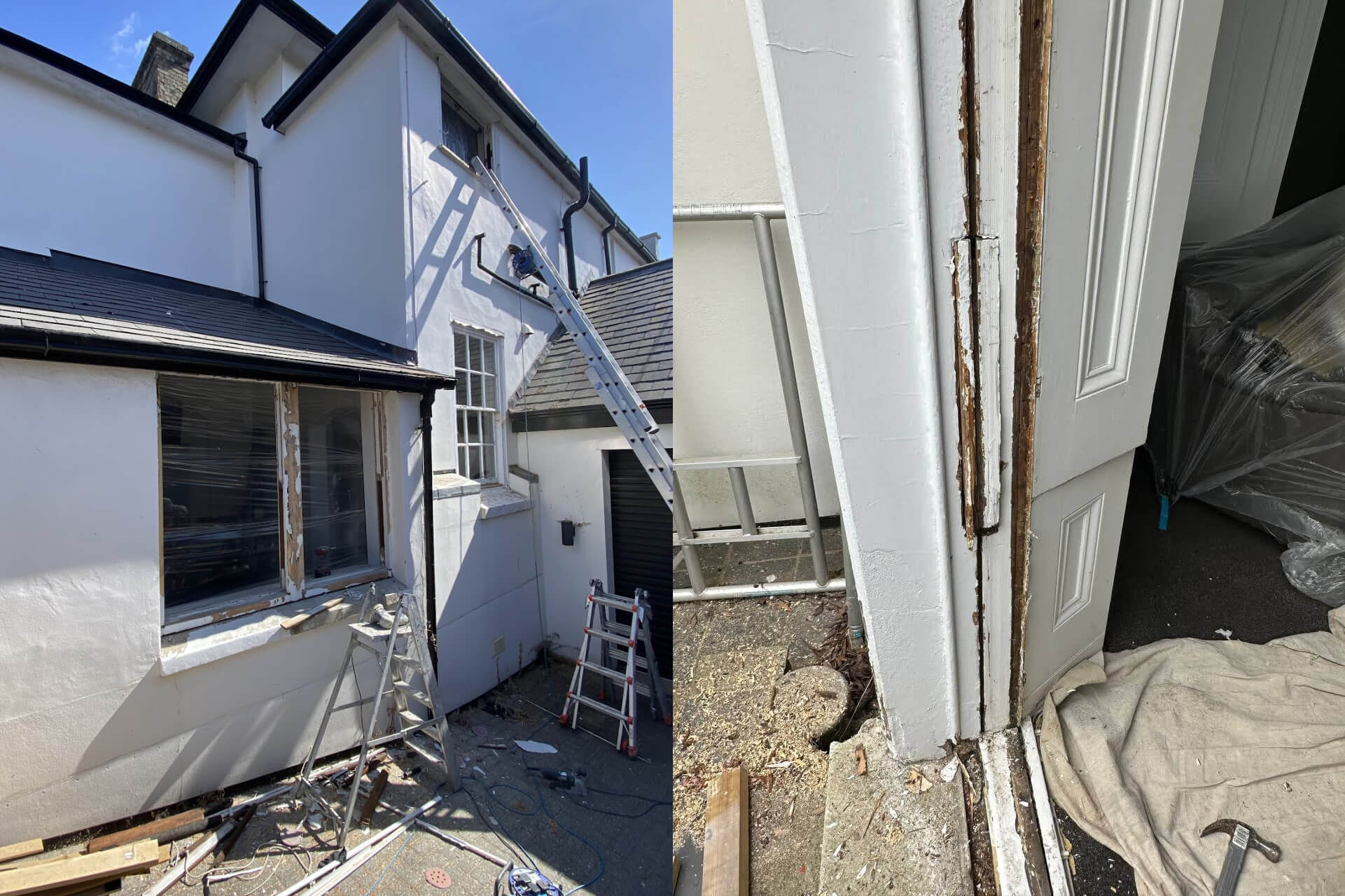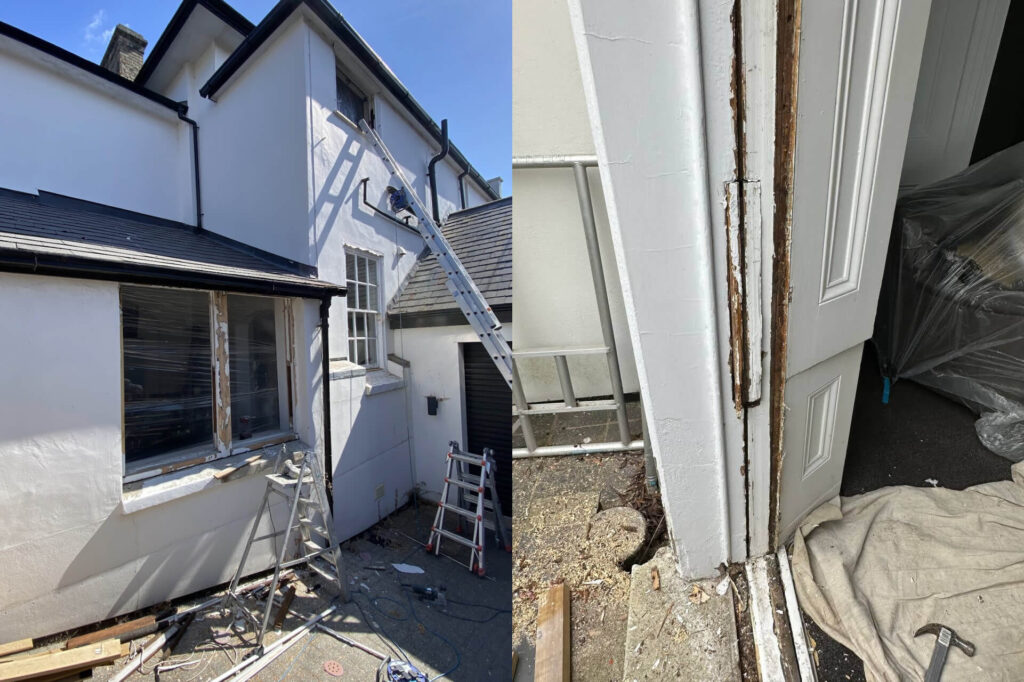 Fitting vacuum glazing into existing sashes
Once the frames and sashes had been thoroughly restored, we proceeded with the removal of the old glazing. We utilized a router to rebate the sashes, preparing them to accommodate the new double glazing. For this project, we specifically chose FINEO glass for the double glazing.
Renowned for its efficiency, FINEO glass is up to eight times more effective than traditional single glazing, making it an excellent choice for our aims. With the new glass fitted into the window sashes, the transformation was remarkable.
The windows appeared fresh, sleek, and modern, all while avoiding the bulky appearance often associated with secondary glazing. This ensured that the renovated windows added both aesthetic appeal and energy efficiency to the property without compromising its original Georgian character.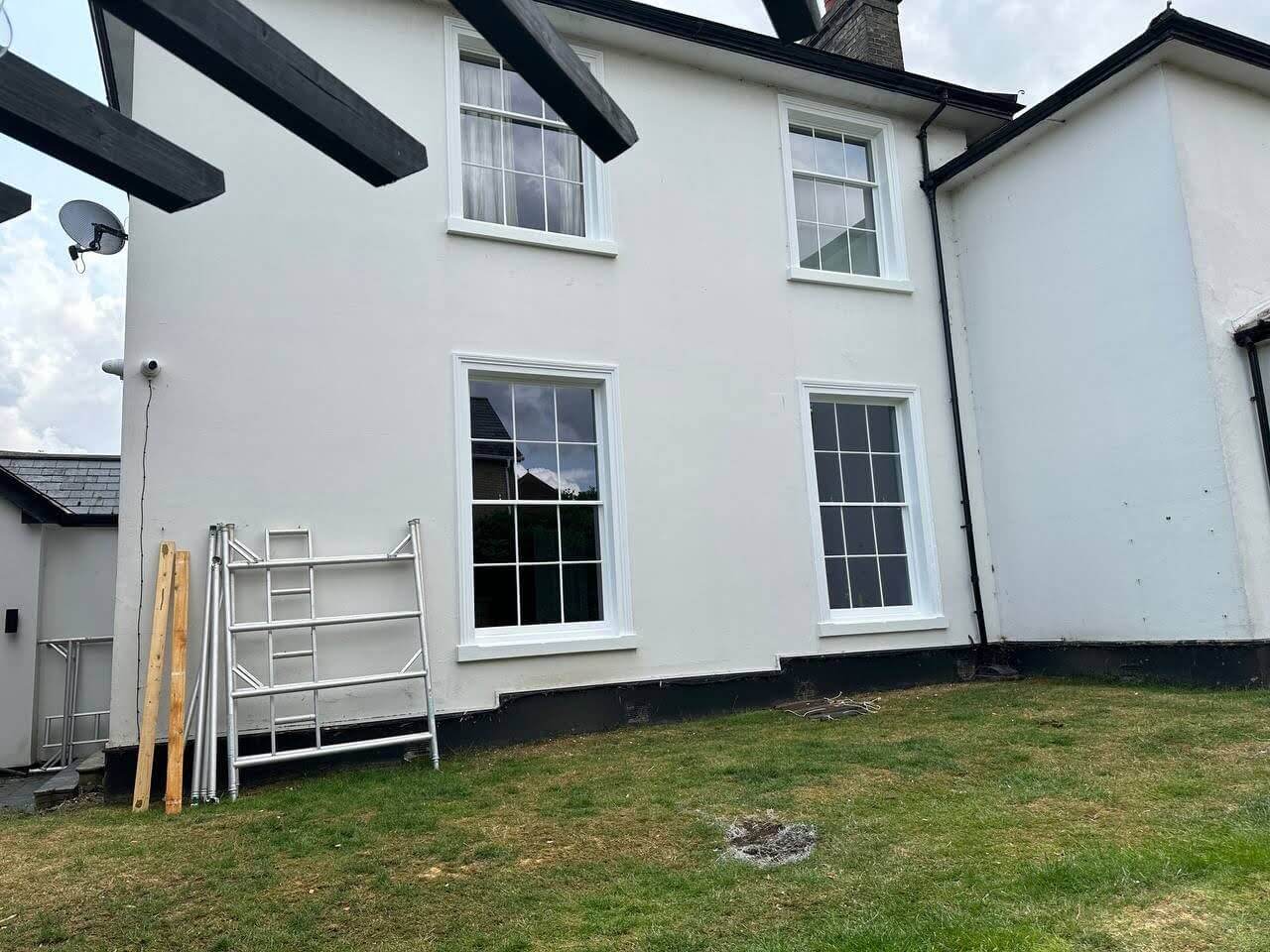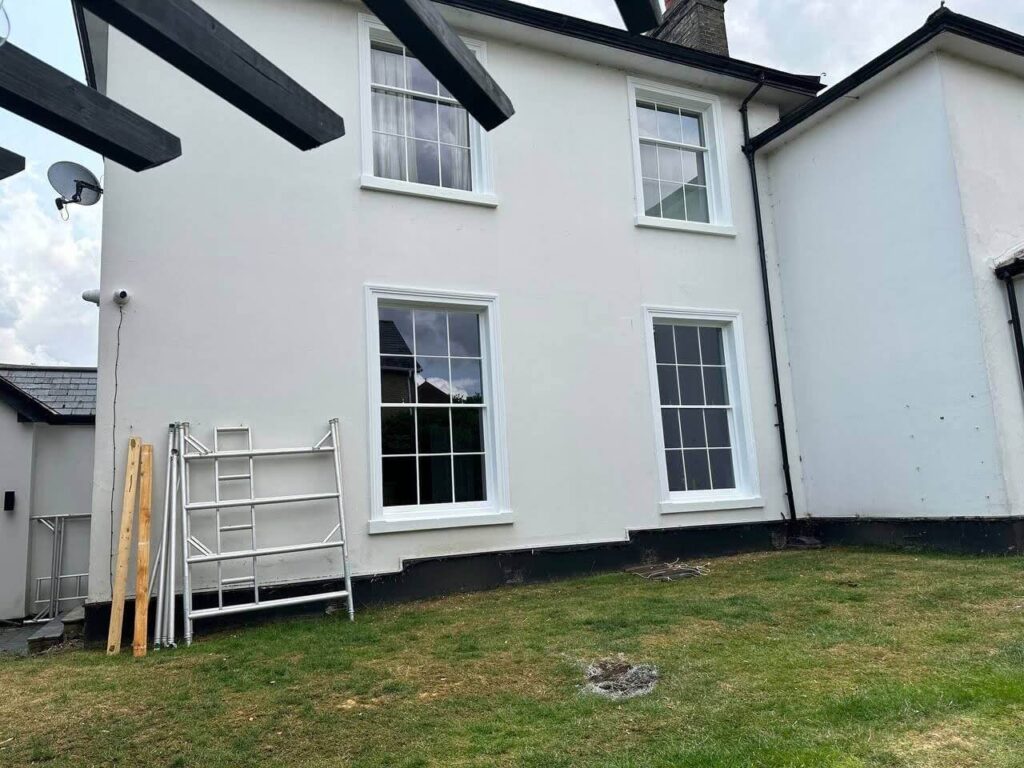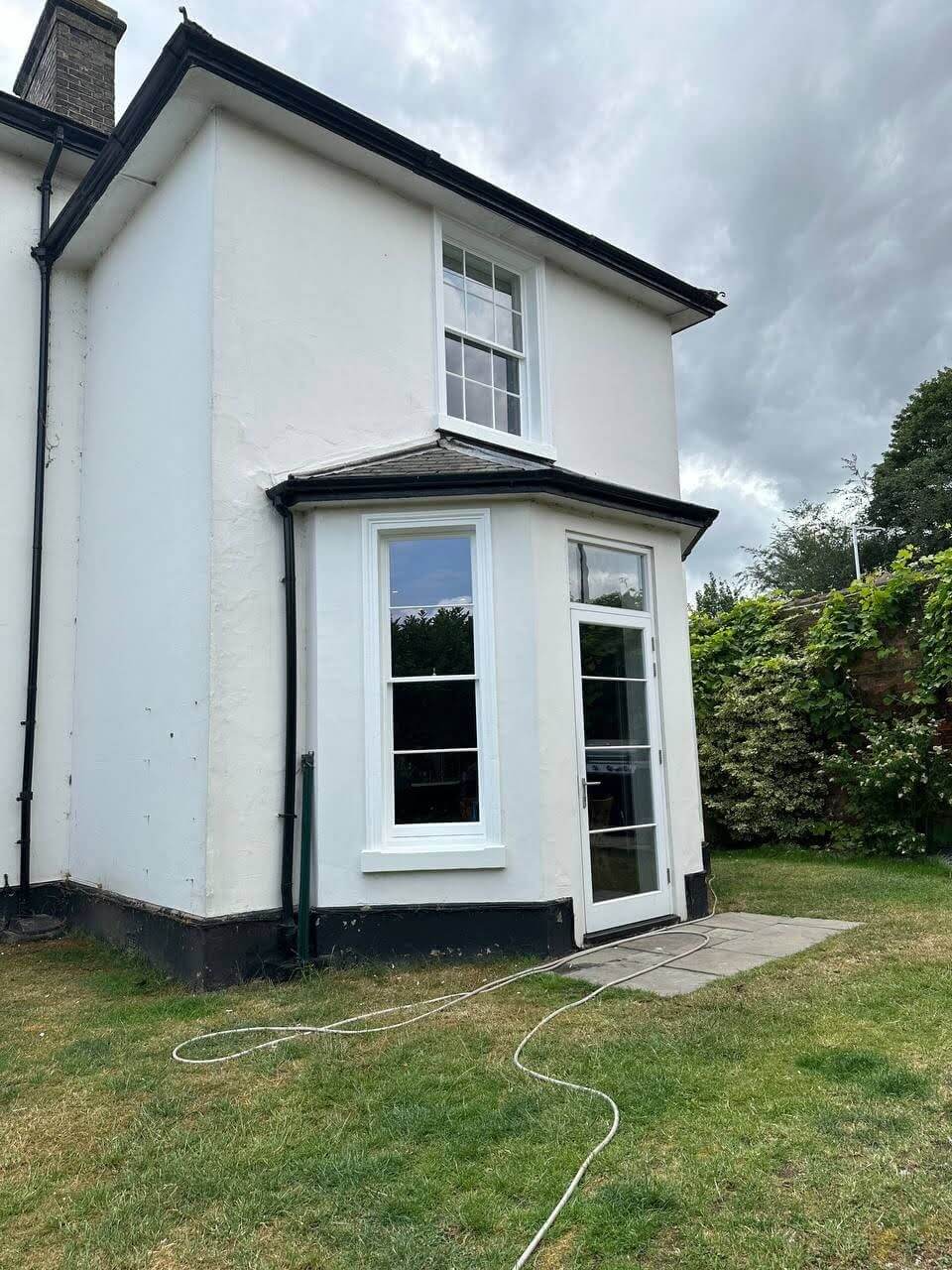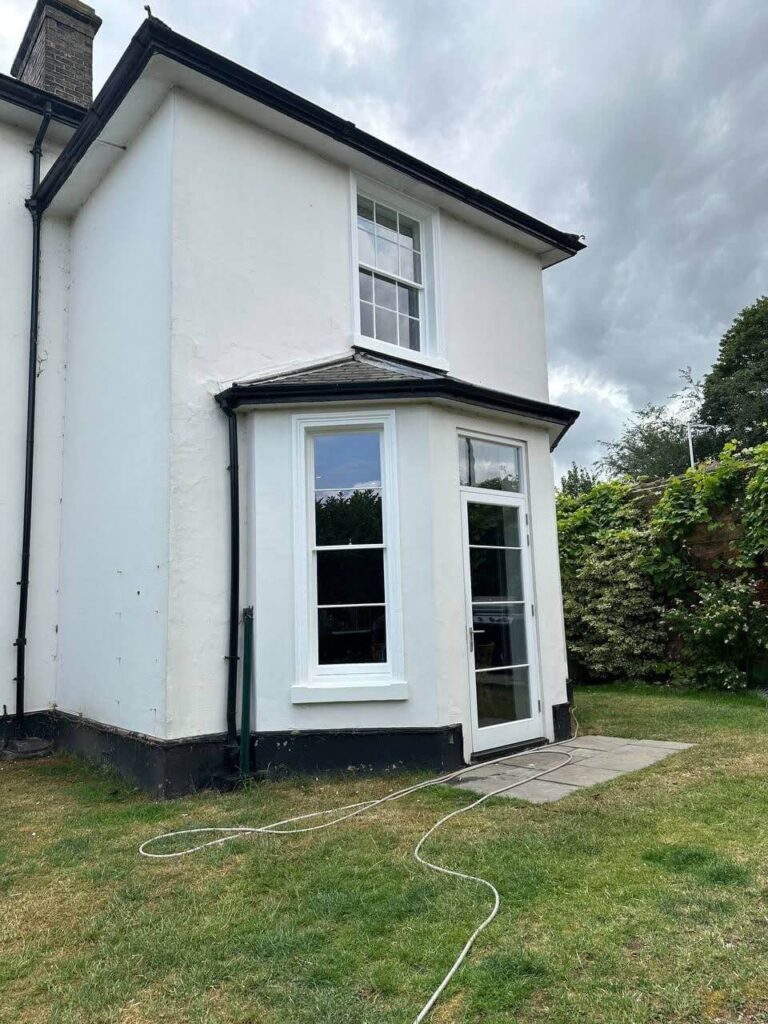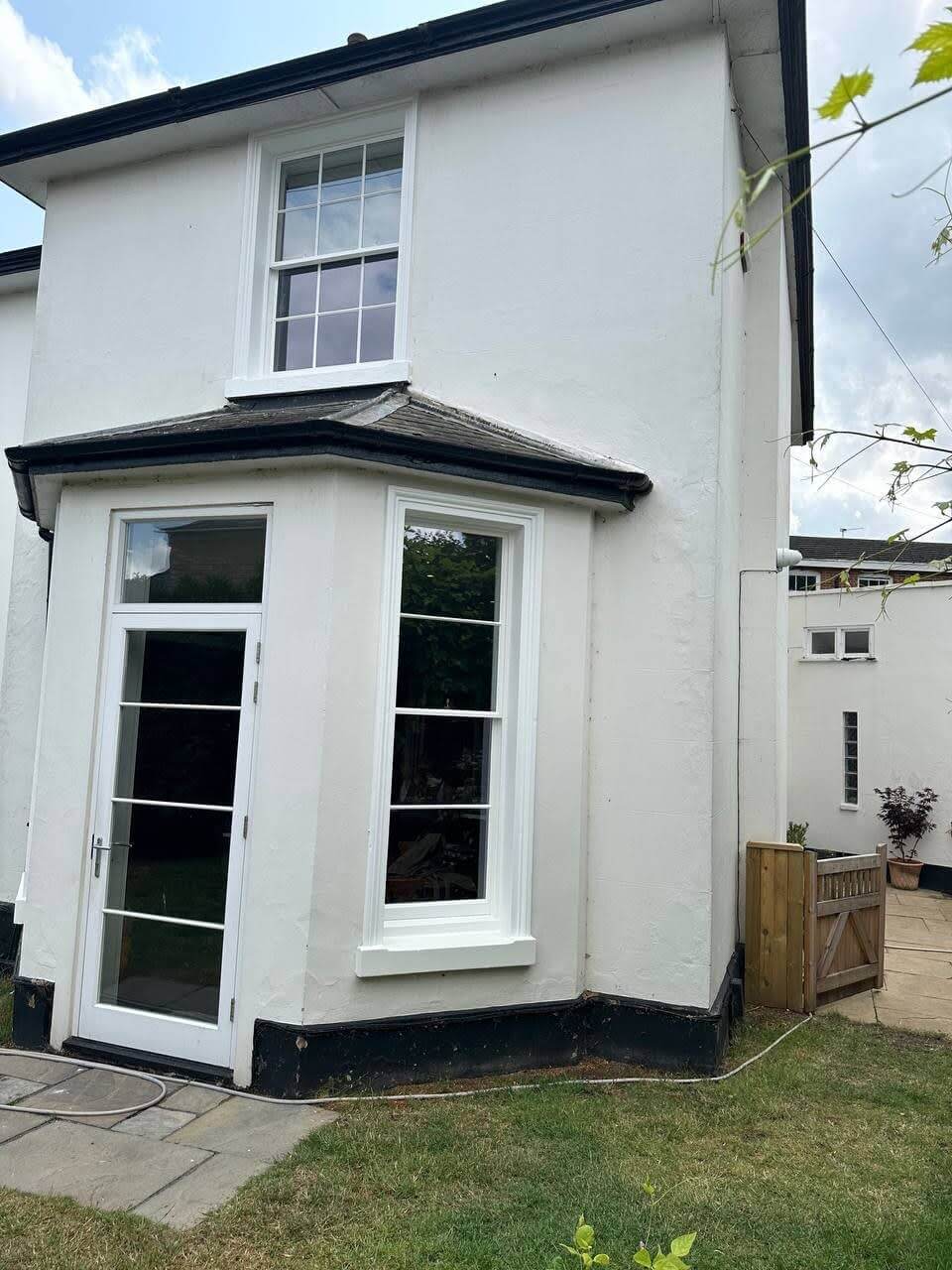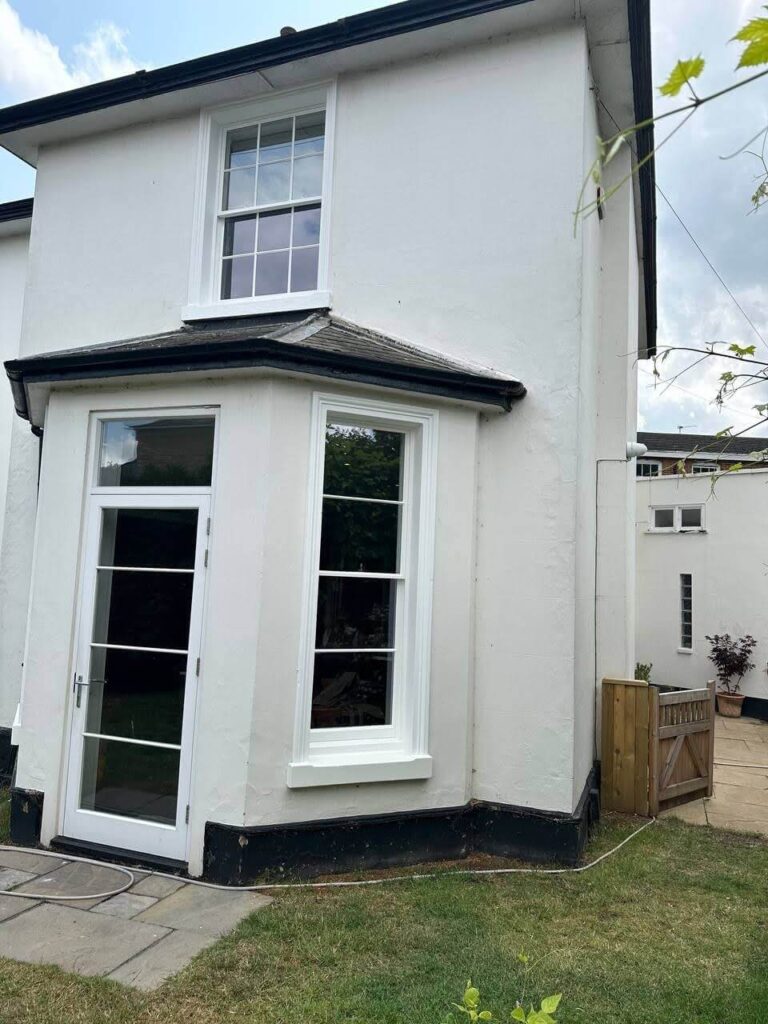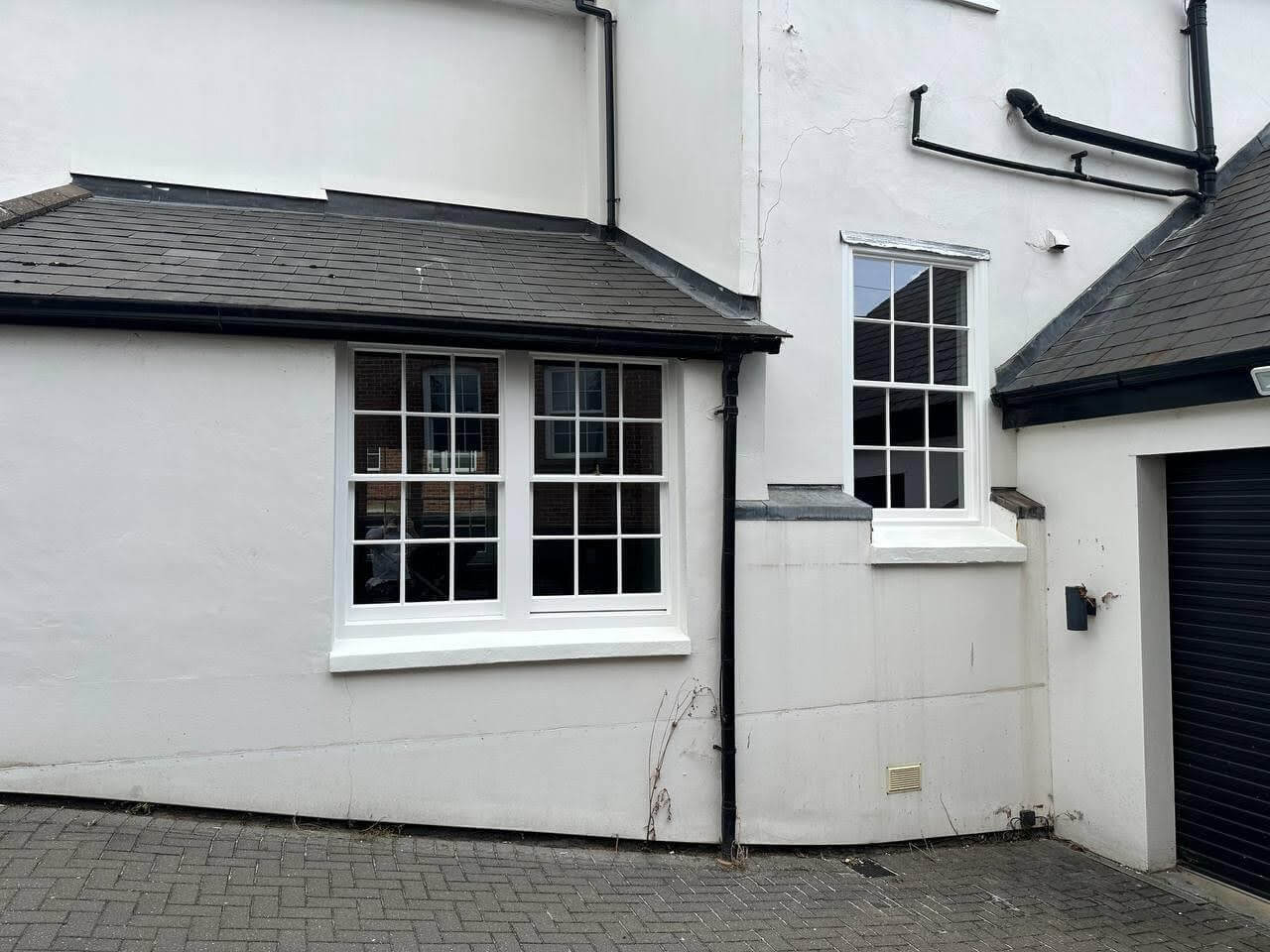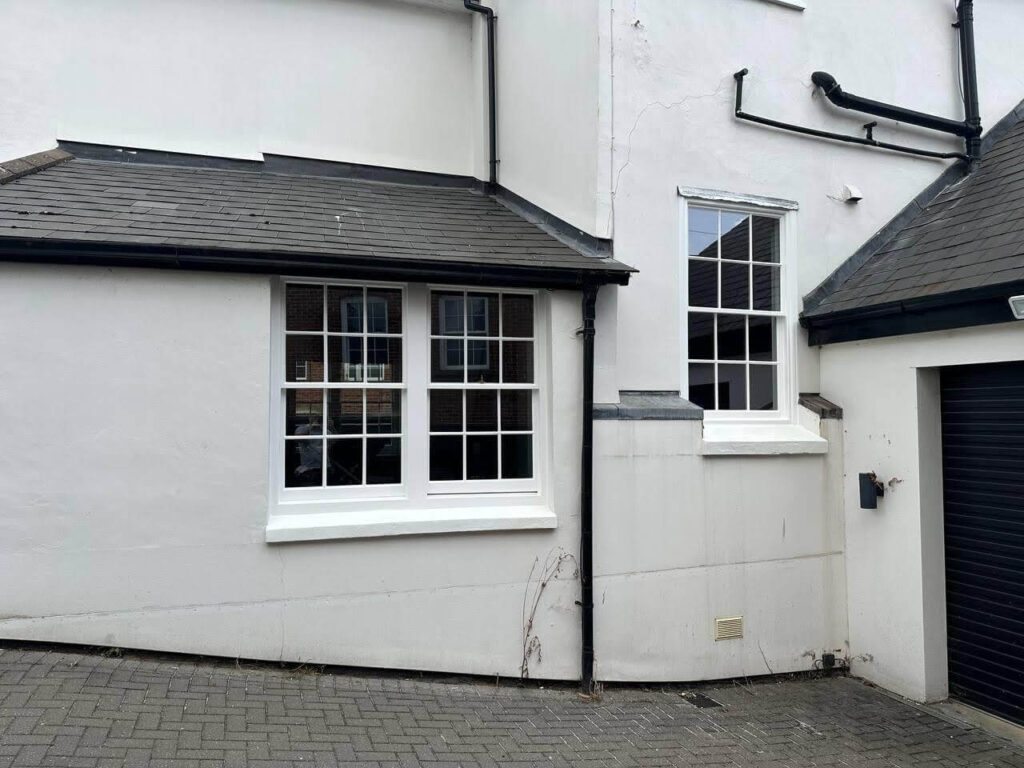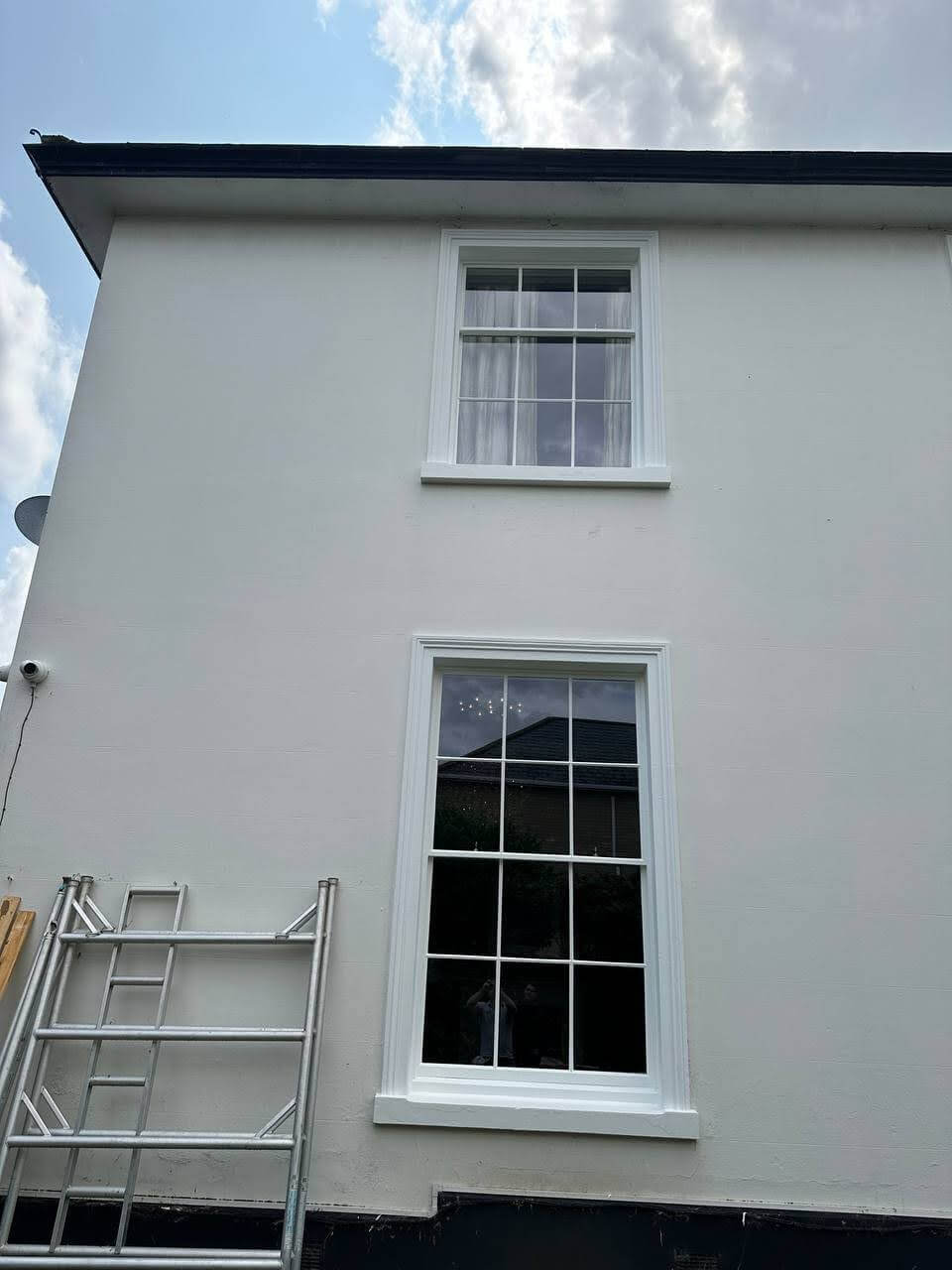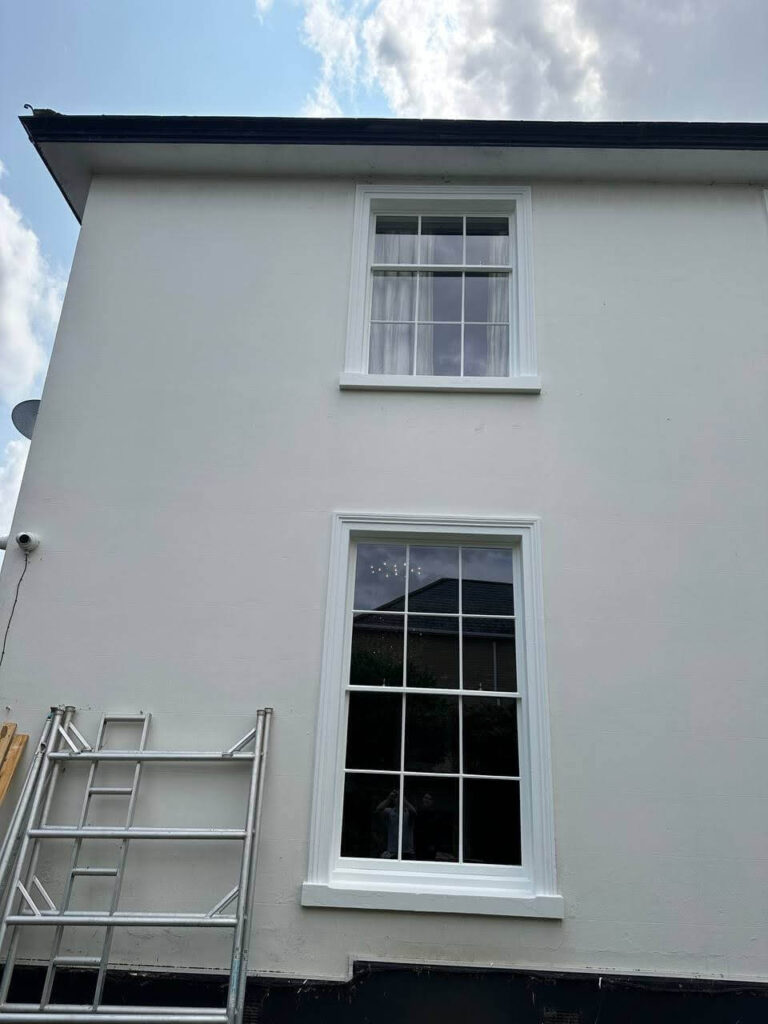 Are you looking to enhance the efficiency of your windows?
We're always happy to assess your existing windows and provide advice on suitable solutions to improve their thermal performance and lifespan.
Whether you want to preserve original single glazing or upgrade to high-performance double glazing, we can tailor our restoration to suit your home and budget.
Don't put up with cold, draughty windows. Give your period property the windows it deserves – maintaining its period charm while meeting modern standards. Contact us today to arrange an obligation-free quote or site visit.