In this article, we will discuss how to convert your old windows into energy-efficient windows, which can help you reduce energy costs and increase the comfort and value of your home.
Photos from our recent reglazing project in Cambridge.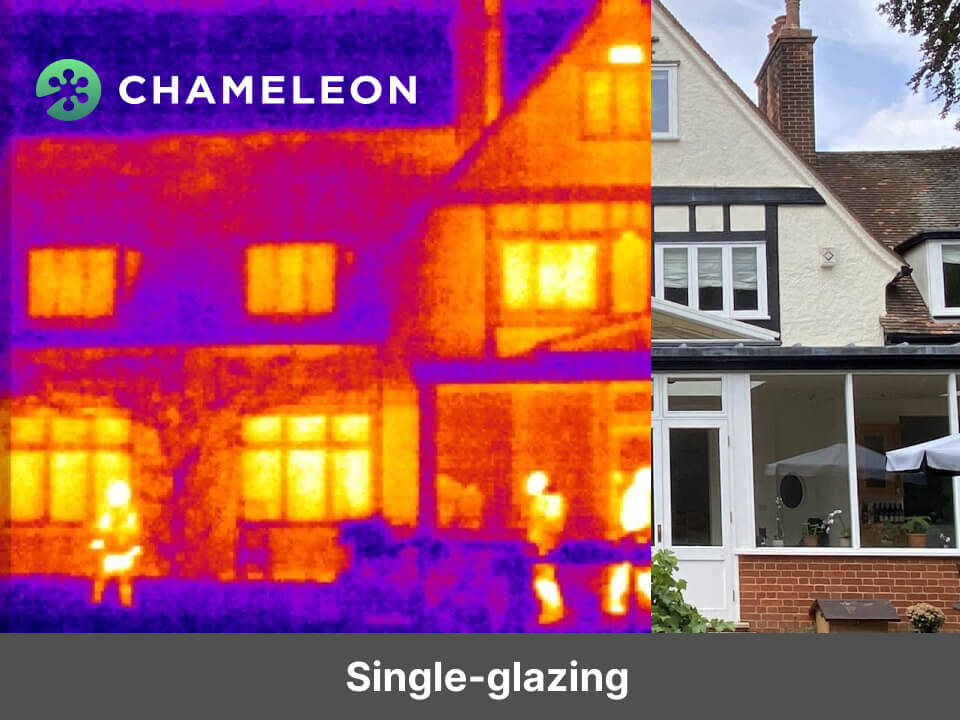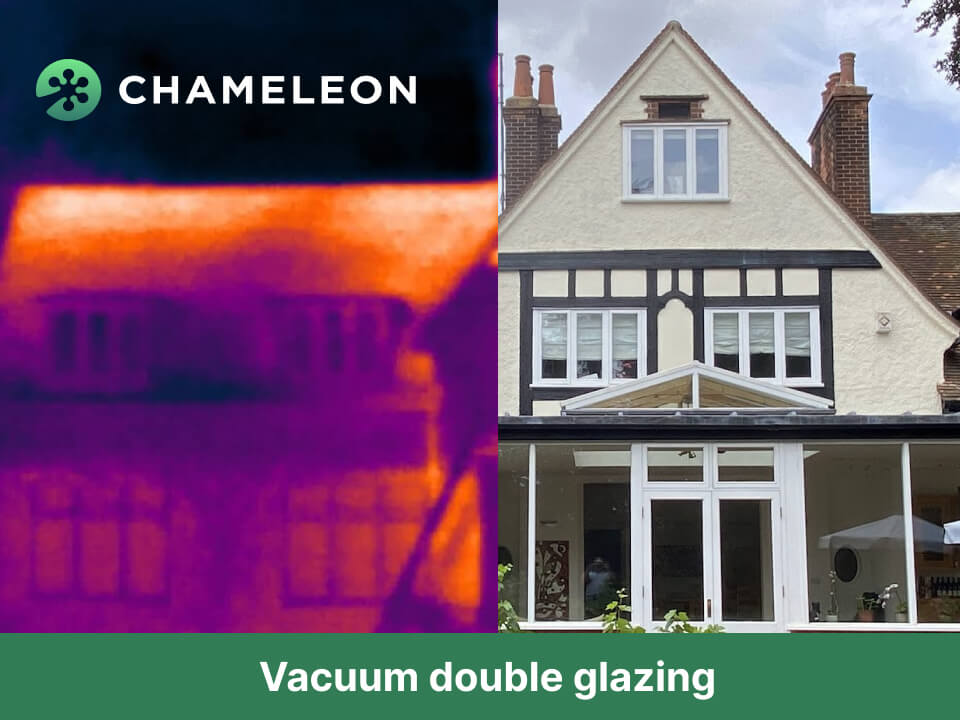 What is energy efficiency in terms of EPC rating?
An EPC rating shows how energy efficient your entire home is. The ratings are from A to G, with A being the most efficient and G being the least efficient. The rating is an overall score for all the aspects that go into energy and heat loss and any measures put in place to improve this.
A home with double glazing, therefore, usually has a better EPC rating than one with single glazing. This is because double glazing improves the energy transfer from the interior of the home to the outside, so the home remains cooler in the summer and warmer in the winter.
Unlocking the benefits of energy-efficient windows
Upgrading your old wooden windows to double-glazed windows can greatly improve the energy efficiency of your home.
Thankfully, there is new thin-profile, high-performance vacuum glazing available that can be installed into your existing sash windows, which provides an exceptional thermal break and can save you a lot on your heating bills.
Understand what improvements are required
More on this new double-glazing unit in just a moment.
First, let's explore the improvements required to increase your home's windows' energy rating.
Is it single glazing?
If your windows are only single-glazed right now, replacing them with double-glazed units can dramatically improve the energy efficiency of the windows. Single-glazed windows experience a lot of heat transfer. This means in the summer, the air around your window will heat up very quickly and heat your home up as a result. In the winter, the air around the inside of the window will cool quickly, and this will decrease the temperature in your home quickly.
Reglazing your windows with better-insulated glazing can stop this heat transfer. It can also drown out the noise from outside too. And it goes a long way in improving your EPC rating.
Do your windows have draught-proofing?
To improve your window's energy rating and overall house EPC rating, you can improve the draught-proofing of your windows. Although your original wooden windows may not have been fitted with draught-proofing initially, it's possible that the draught-proofing has deteriorated over time. If there are gaps between the moving sashes of your windows, it's highly likely that there is air leakage, indicating that the draught-proofing needs to be replaced or installed.
Installing or replacing the draught-proofing as well as the glass is the best way to improve the energy rating of your wooden windows.
To achieve an energy rating of A-rated Energy-Efficient Windows, you don't have to replace windows
There is no need to replace your original wooden windows. Instead, you can have a complete window refurbishment and retrofit double glazing into the existing window frames.
During this service, all of the wood in the frames is inspected and repaired if any rot is found. The draught-proofing is replaced with the best quality modern draught-proofing. Then, brand new vacuum-sealed double glazing is installed into the existing frame.
This double glazing is ultra-thin, yet it has the same thermal properties and U-value as triple glazing. The vacuum between the two panes of glass ensures that heat transfer is very low, and this can dramatically increase your window's energy rating.
By installing vacuum double glazing in the existing wooden window frames, your home's character and charm don't change, but the EPC rating does.
Change of glazing is one of the most effective ways to improve your windows' energy efficiency
By changing the glass panes in your sash windows for more energy-efficient vacuum-sealed double glazing, you improve your carbon footprint, reduce your energy costs and improve the EPC rating of your home without changing its appearance forever.
If you're looking for energy-efficient sash windows, consider combining high-quality draught proofing with a new type of glass. The sealed units featuring Low-E glass in this combination will significantly increase your home's energy efficiency. This means you'll enjoy improved energy performance, thermal insulation, and thermal efficiency. You'll be able to stay cool in the summer and warm in the winter while keeping your EPC rating high and your heating bills low.
Conclusion
Retrofitting double glazing into your existing window frames is an excellent way of achieving a much higher EPC rating for your home while keeping the wonderful charm of your home alive. It restores the windows, bringing them back to life, but adds key window technology to help with energy and heat transfer.
To improve windows energy efficiency performance of your period wooden windows, give Chameleon a call today.
We can restore draughty windows back to how they looked when they were first installed in your period home and make them more energy efficient.