This large and well-proportioned family home in Cambridge required casement windows restoration and redecoration work to bring it back to its prime condition. With windows suffering from peeling paint throughout and rotting timber, addressing these issues was our top priority. 
Preparation of woodwork
We start by sanding down all surfaces to bare. These are both parts of the preparation process and allow us to better assess which wood areas are damaged or affected by issues such as rot to be dealt with in the next work stage. Areas not so badly affected that need to be removed are treated with wood hardener.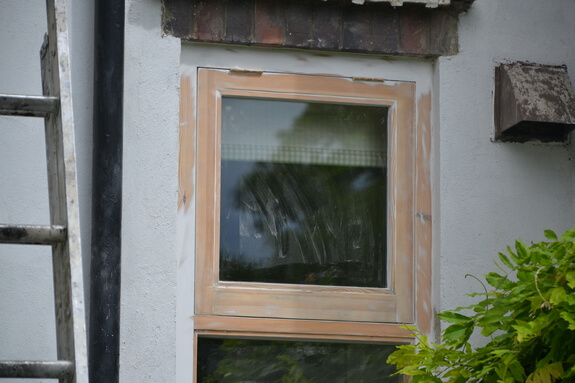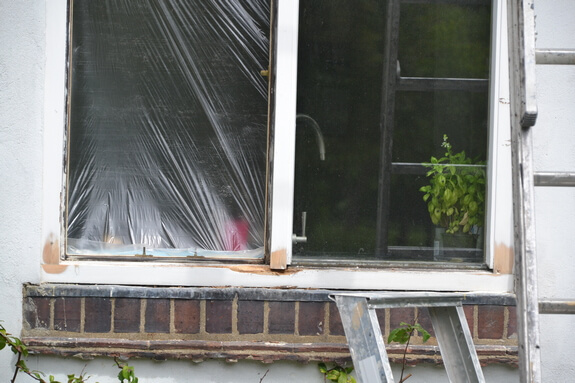 Following the sanding above, we get to work with Accoya/Tricoya wood. Rotten sections are removed and replaced like for like where necessary, whilst other damaged frame and window sill fronts are repaired with Accoya wood.
This wood is durable and offers great thermal properties and resistance to mould and warping over time. The manufacturer also backs it with a 50-year above-ground guarantee. Paired with our resinous filler, it is the optimum solution to addressing serious restoration issues on historic wooden window frames.
Window Painting
After carefully protecting all work areas with sheeting and tape, we begin the spray paint application. Using our high-quality American imported paints achieves a very even and hard-wearing finish- accompanied by a lifelong manufacturer's guarantee. The glass-like sheen left by this paint combined with the spray method is something a brushed finish finds very difficult to achieve.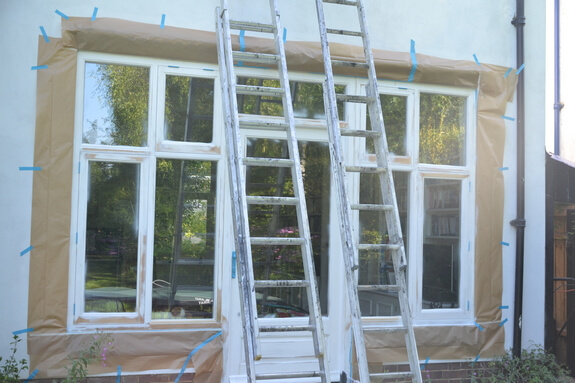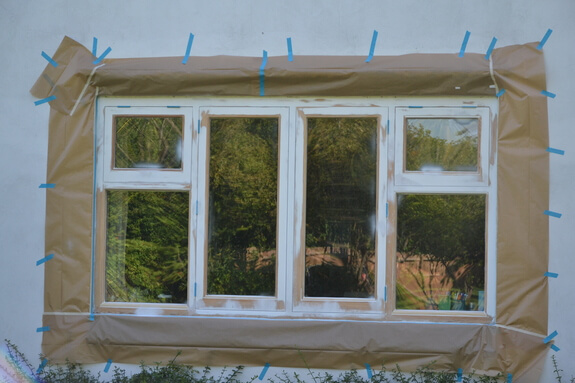 Work completed
We completed this job in just five full days, making it a great example of the efficiency of our windows painting and restoration process. We left satisfied owners and a transformed property with its dominating window areas completely refreshed and looking like new – all without needing to resort to PVC units.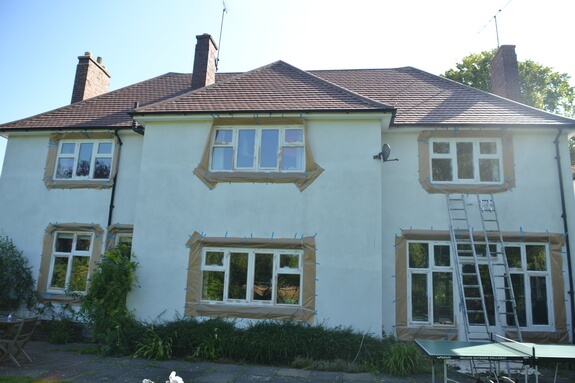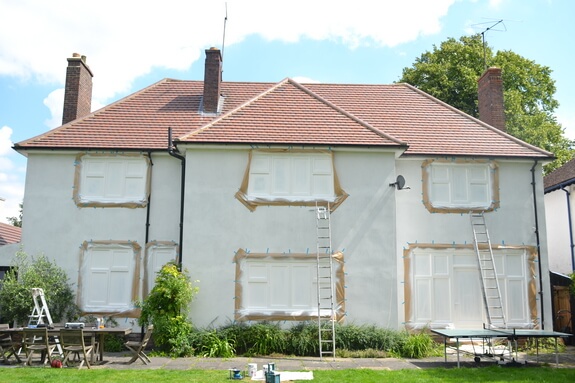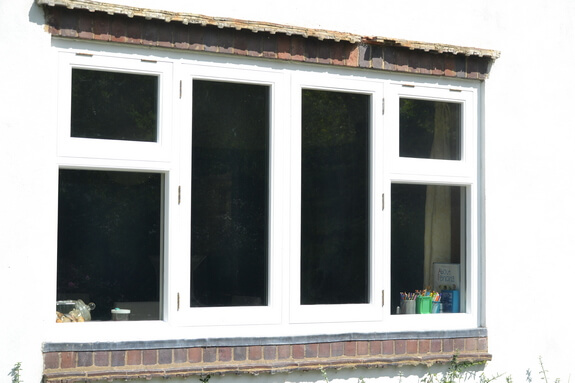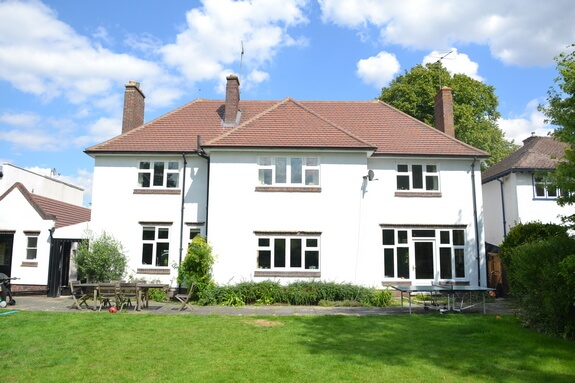 Project gallery