Sash windows restoration project in Beaconsfield. Picturesque market town known for its historic charm, tree-lined streets, and a rich tapestry of Georgian and Victorian architecture. Located within the rolling hills of Buckinghamshire. Beaconsfield seamlessly marries its storied past with modern amenities, making it a sought-after destination for both residents and visitors alike.
This time, our sash window specialists restored timber sash windows in the beautiful Georgian house located in the heart of Beaconsfield. Standing as a quintessential brick residence, it emanates the timeless charm of Georgian or early Victorian architecture.
For this project, our focus was on meticulously restoring these classic sash windows, ensuring they continue to add value and beauty to this iconic Beaconsfield property.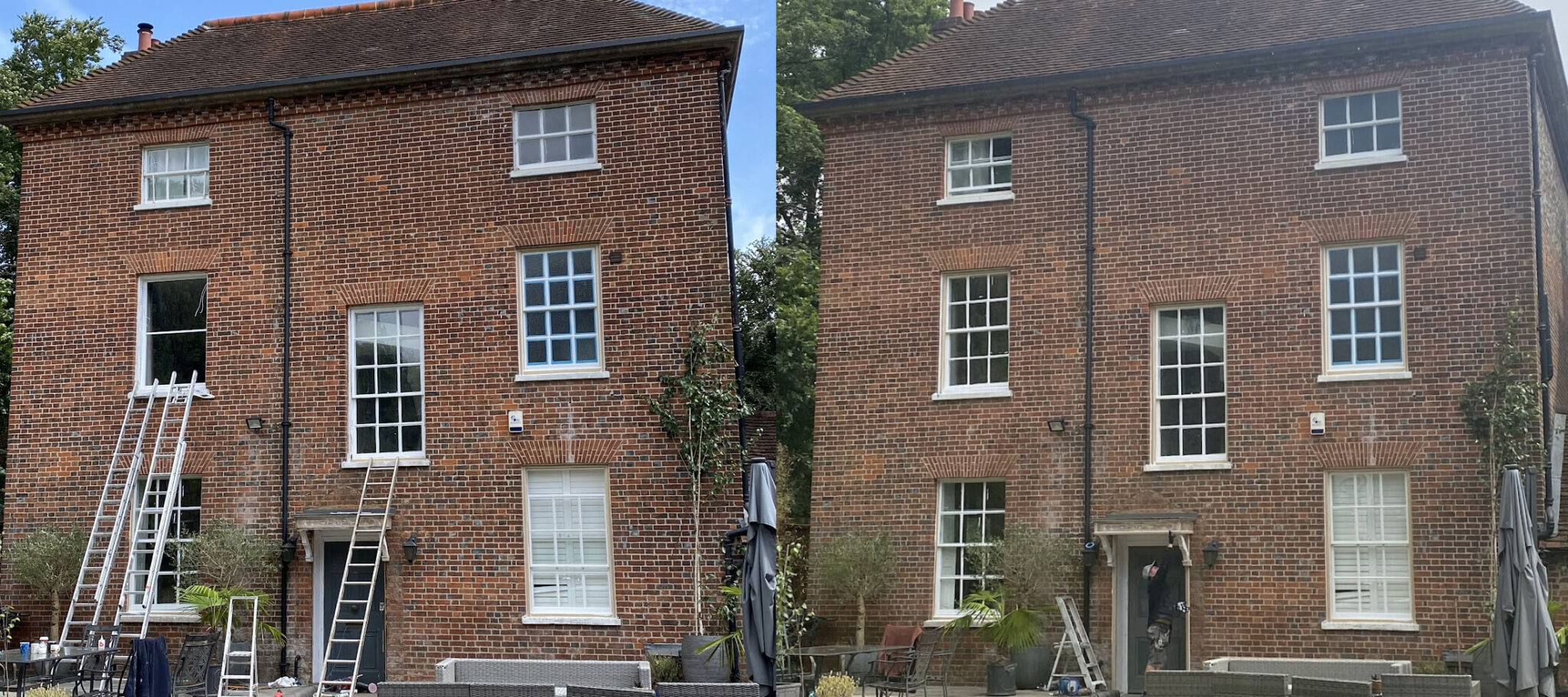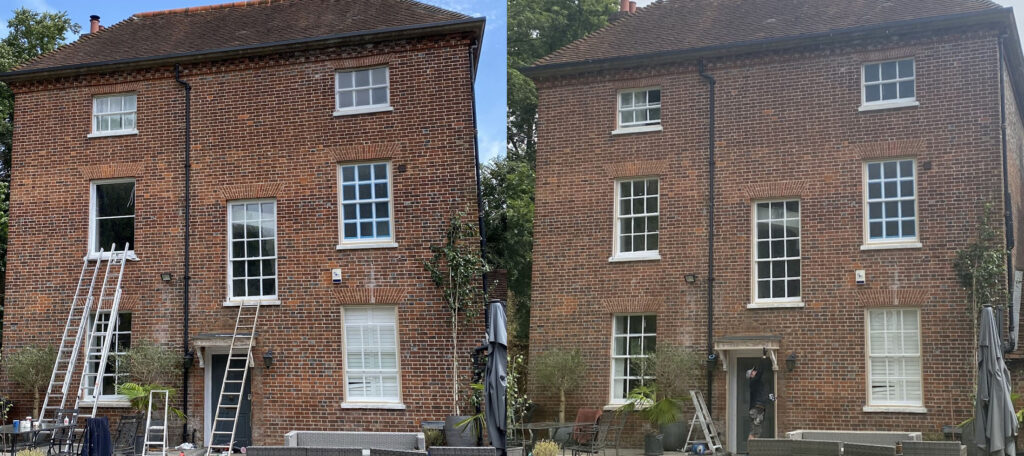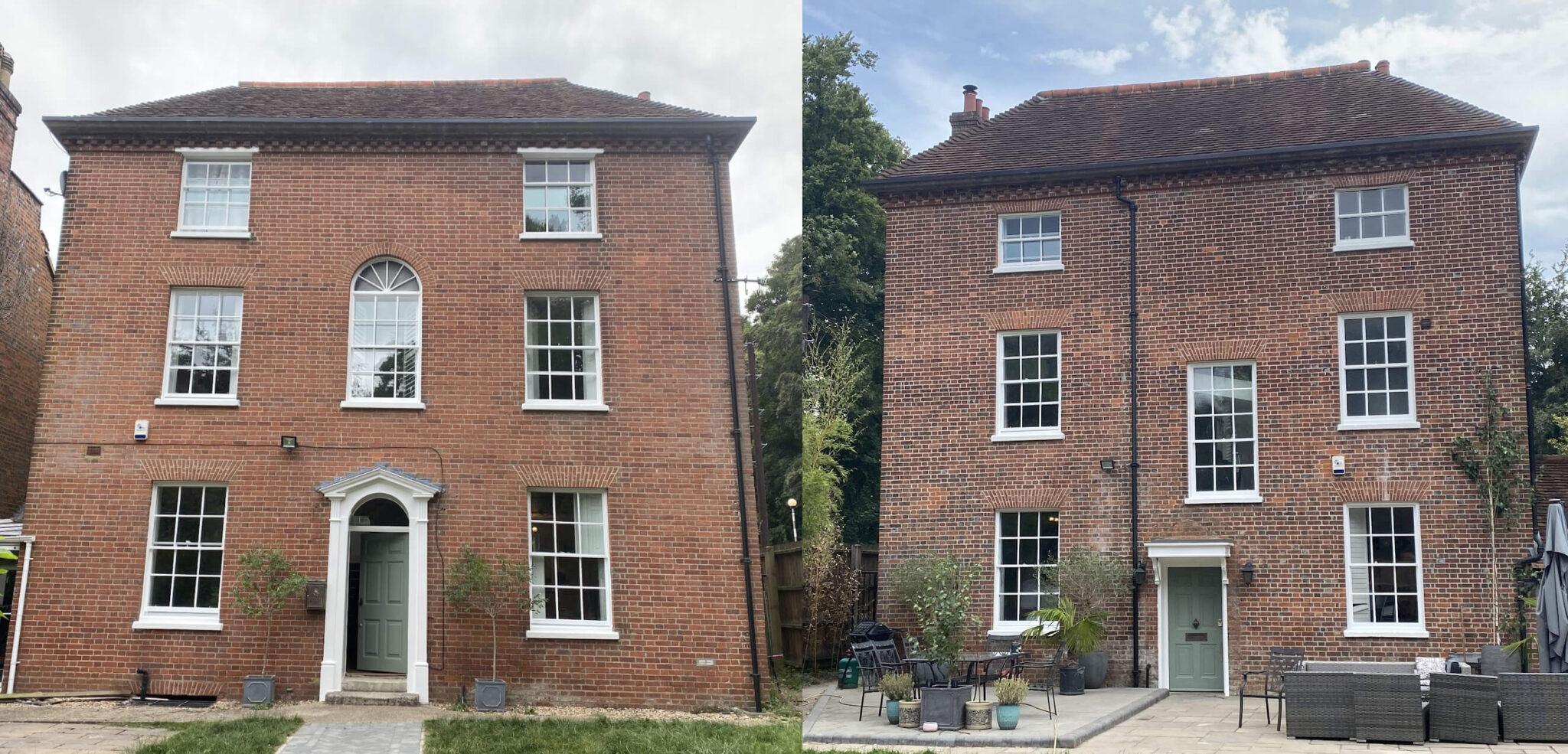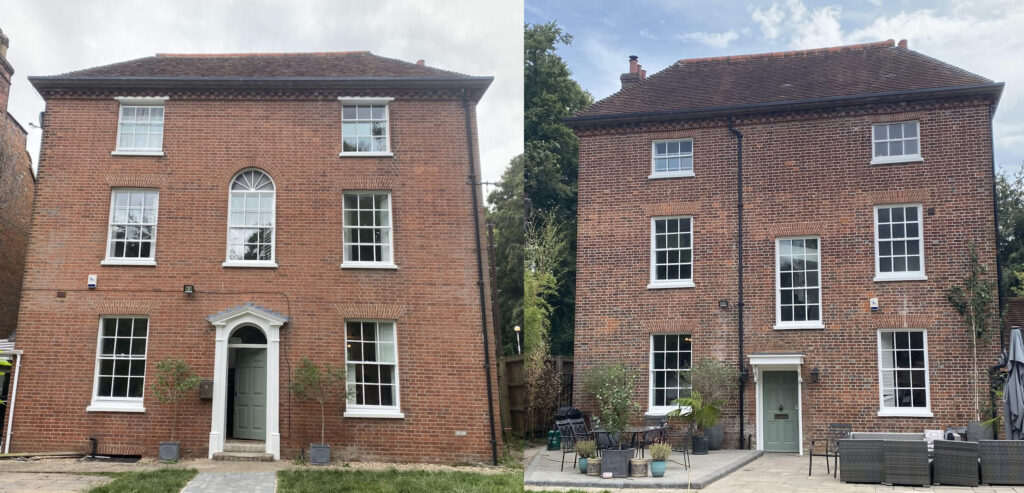 Accoya wood window repairs – Acetylated wood
We use acetylated wood where we need to replace decayed sections of windows or front doors. Acetylation is a preservation process that modifies the wood to make it rot-resistant and durable.
Unlike untreated softwood that can rot quickly (2-3 years) when exposed to moisture, acetylated wood maintains its integrity and will not decay.
The acetylation process replaces the hydroxyl groups in the wood fibres with acetyl groups. Making the wood indigestible to most microorganisms and insects that cause rot and decay.
Using acetylated wood for these replacements ensures the new sections will have a long service life and will not need continual repair or replacement like traditional untreated softwood.
Draught-proofing to Prevent Cold Air Infiltration
One important aspect of the window frame refurbishment project was the installation of draught-proofing measures.
Draughts, or the unwanted infiltration of outdoor air through cracks and openings, can significantly increase heat loss in a building.
To address this, draught-sealing strips and weatherstripping were added around all windows as part of the renovation.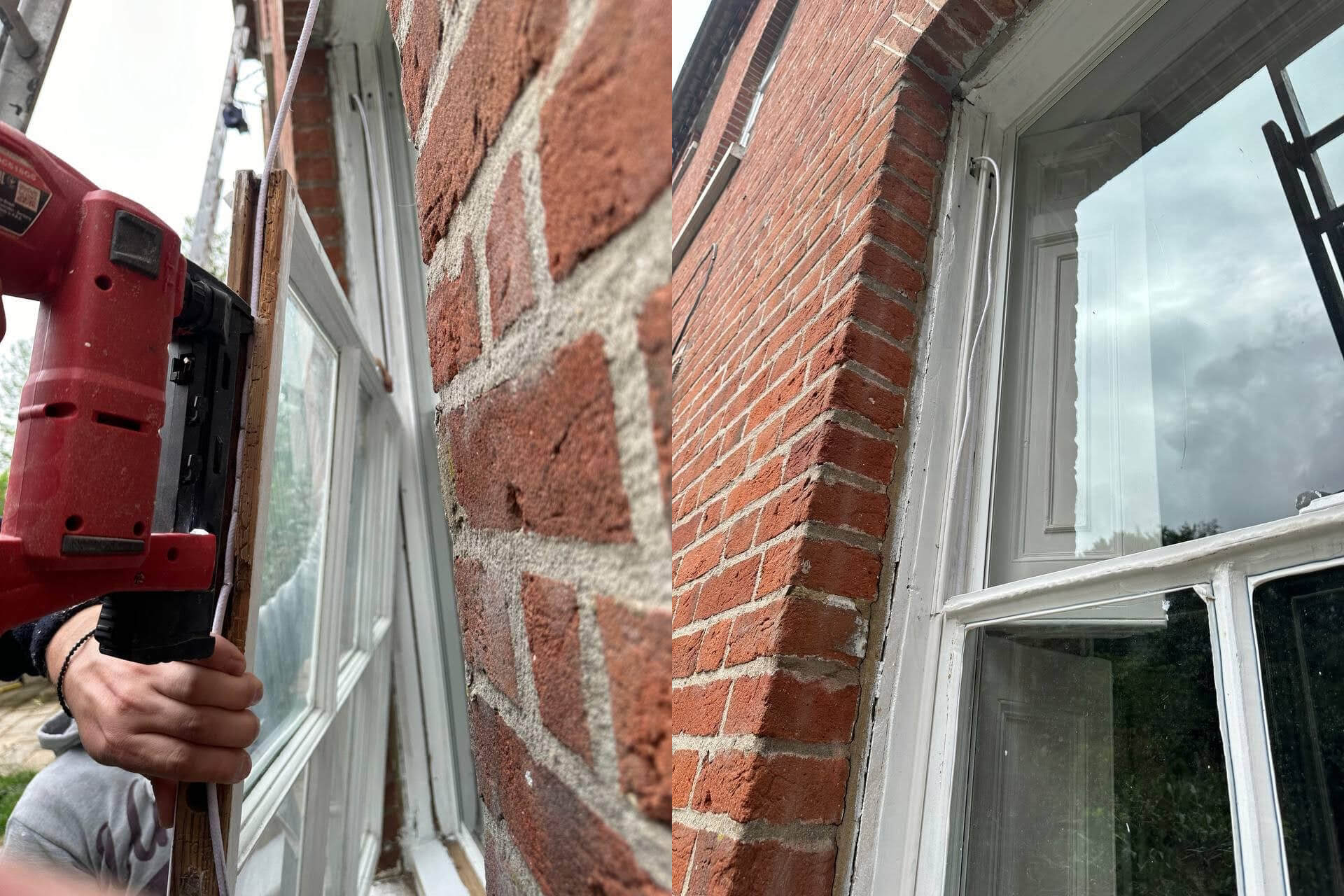 Glass repairs: Broken and Cracked Heritage Glass Replacement
It is common for some glass panes to crack over time. Heritage glass is often more fragile and less uniform than modern glass, with thicknesses ranging from 2-4mm. We carefully replaced all cracked panes with new heritage glass to match the original aesthetic.
Emerging Trend: Replacing Secondary Glazing with Double Glazing
As this listed property already installed secondary glazing, the client opted not to retrofit the existing single-glazed windows with double glazing. Since the home is a listed building. Receiving permission to replace the original single-glazing with double-glazed units would likely take up to 3-6 months, depending on how busy the local council is.
We have observed a trend among our new clients where they prefer to remove old secondary glazing and retrofit their existing frames with double glazing.
This reglazing approach checks all the boxes It is often approved by conservation officers, provides all the benefits of vacuum glazing, like energy saving, and avoids the drawbacks associated with secondary glazing.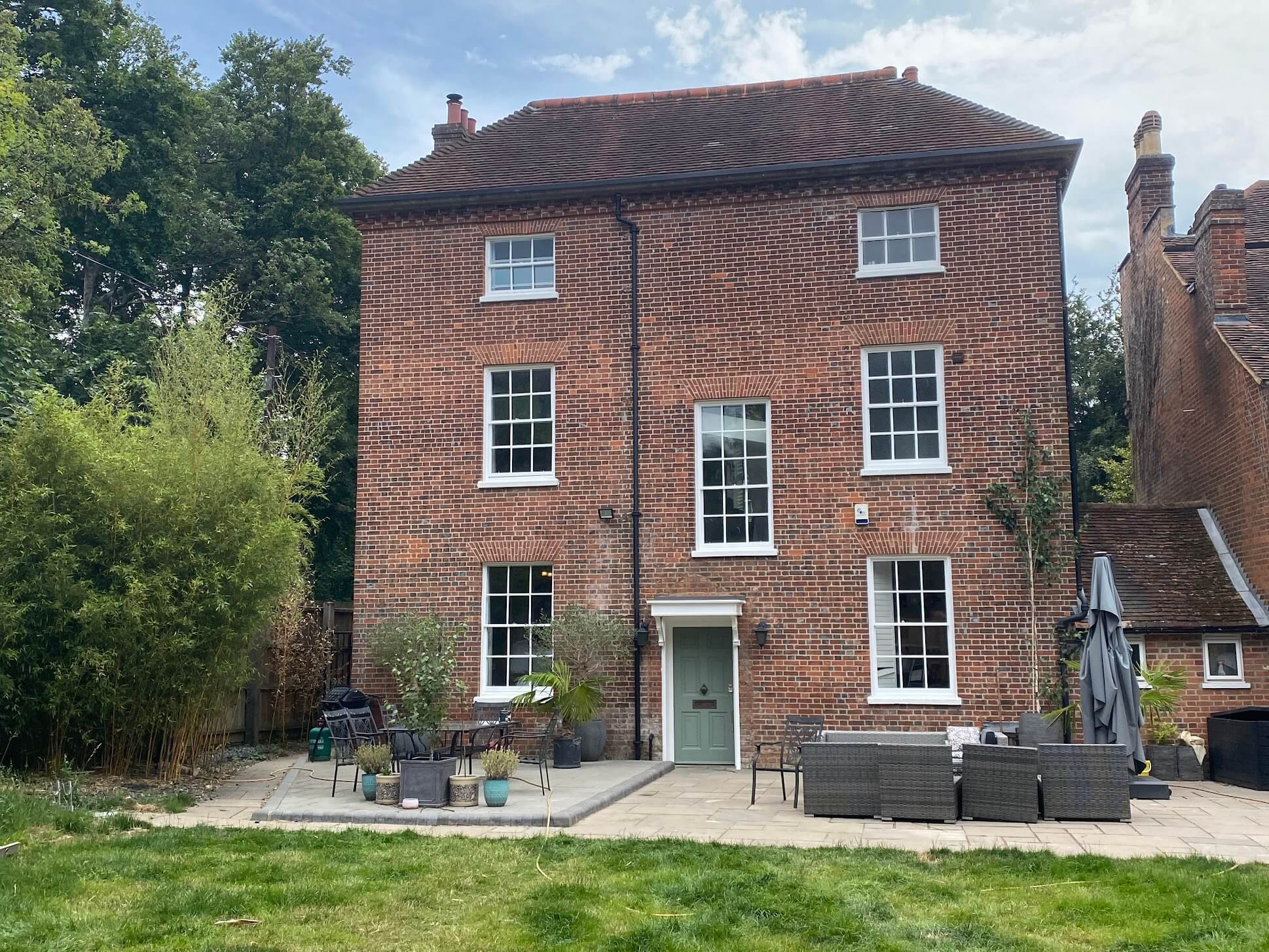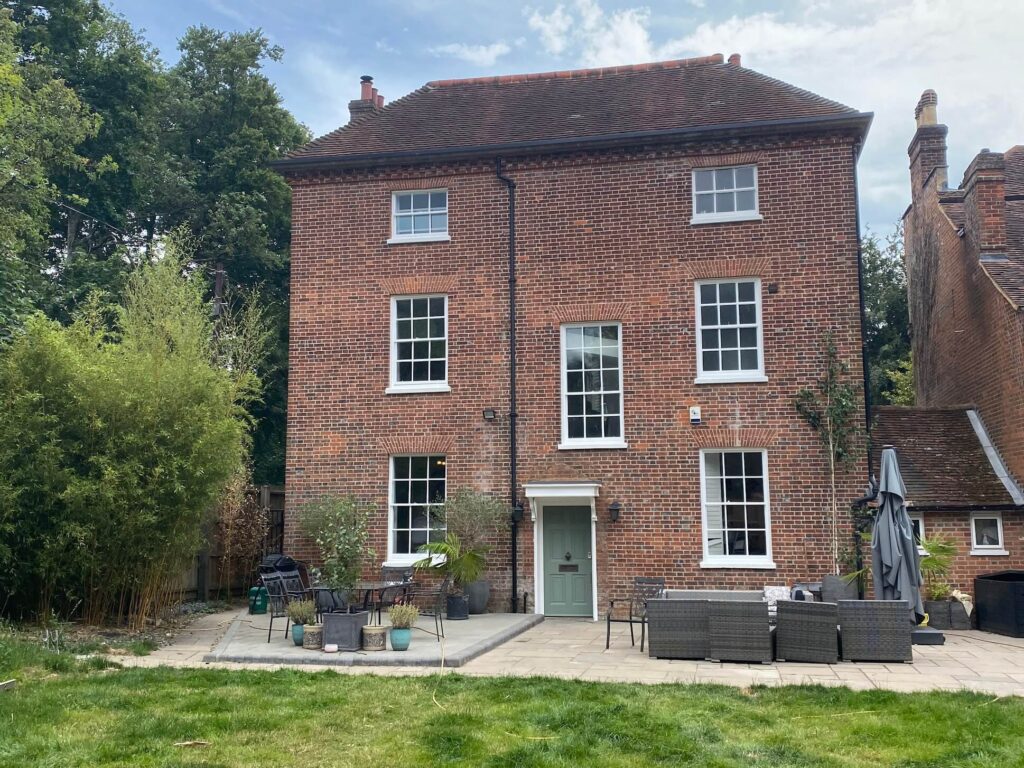 Restoration project completed
Through careful restoration and repair work, we successfully preserved the beauty and function of this heritage home's original sash windows. The owners were pleased with the outcome that maintained the charm of the original windows.
Our work helps extend the life of beautiful heritage windows and protects the history they represent. This sensitive restoration project enabled these historic sash windows to continue gracing the home with their elegance for many years to come.