Property
This substantial family home located in Great Shelford, Cambridge required masonry walls and wooden window repairs as well as redecoration to provide it with a complete refresh. Located on a busy road in Great Shelford the property is also subject to higher than normal levels of particulate pollution from passing vehicles which had contributed to the wear on the paintwork.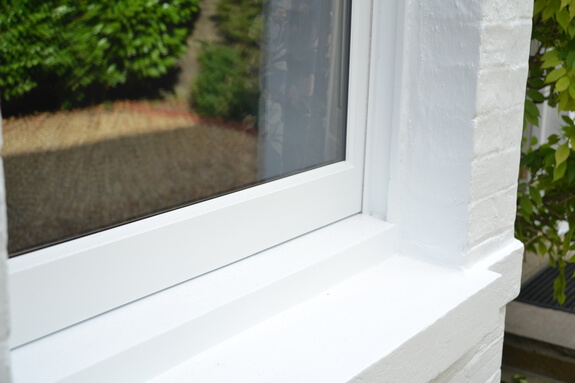 Window restoration process
We begin work by sanding down all wooden surfaces, including window frames, sills and surrounds. Any repair work is carried out using our accoya/tricoya wood system. This involves both repairs of damaged sections and, where necessary, lamination of frames with the wood. This provides a new layer of the structurally sound substrate which, once decorated, is indistinguishable from the original frame.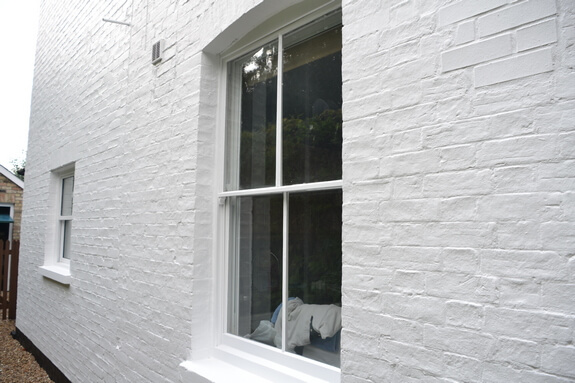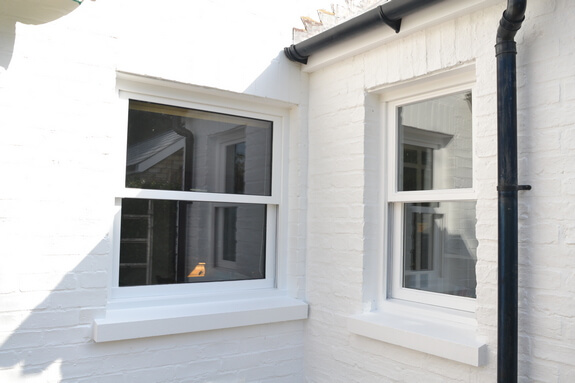 Repair of damaged window areas with this wood, in tandem with our resinous fillers, make for a durable combination ideal for exterior exposure. Accoya and tricoya wood also offer resistance to mould and warping over time as well as a manufacturer guarantee of 50 years above ground.
Wood and masonry painting
Following the above preparation, we are ready to begin spray painting but not before we have thoroughly contained the area by taping up and hanging a protective sheet so as to minimise any possible risk of spray-over.
For the woodwork, we employ our choice high quality US paints which give an extremely smooth and durable finish- exhibiting an almost glass-like sheen.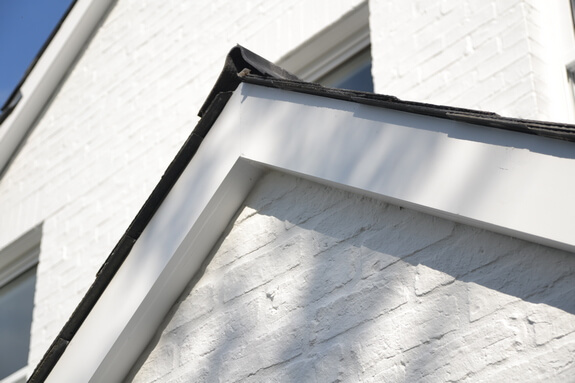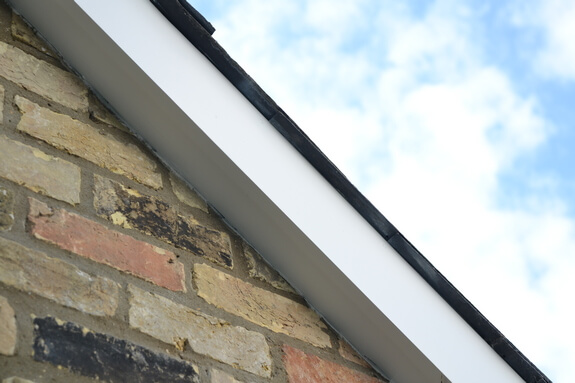 The masonry paint we selected for this job was a specialist exterior paint to which we added our own antifungal solution to prevent the possibility of mould or other fungus developing over time on any painted part of the building, helping it to maintain its pristine looks for years to come.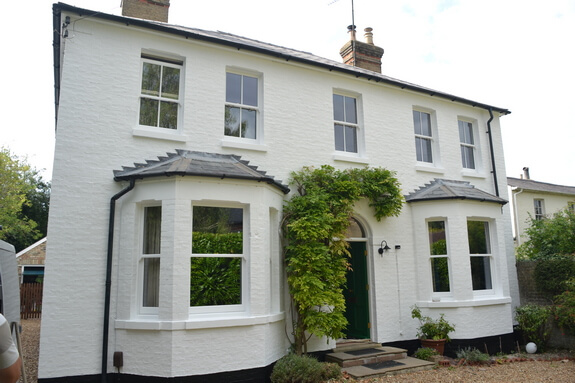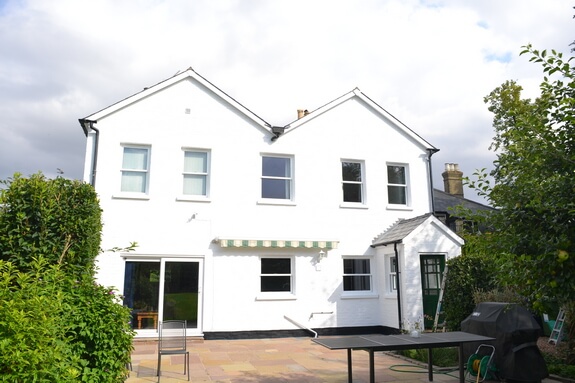 Despite the large proportions of this house, we were able to complete all work within a week leaving a fully refreshed property well protected from the weather and nearby pollution.
Project gallery