While this classic family home in Cherry Hinton, Cambridge, wasn't especially old and its Victorian-style windows in relatively good shape, it still needed to be freshened up and given a new lease of life.
In just 3 days we gave this property new curb appeal and allowed the owners to keep their attractive wooden windows for many years to come.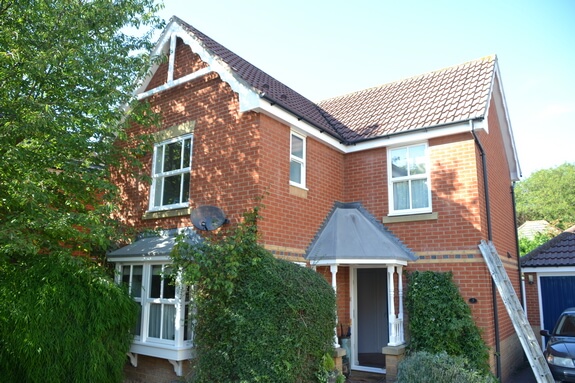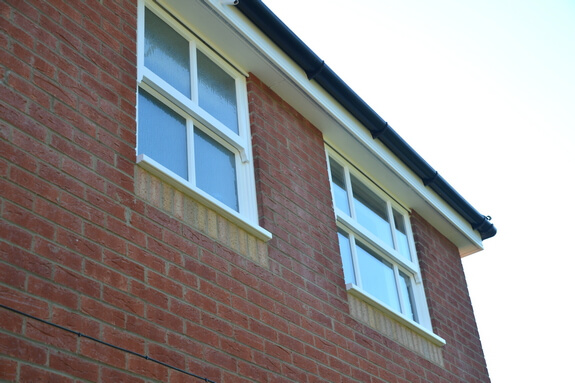 Window renovation progress
We were able to simply sand down the exterior woodwork and complete some minor window repairs where necessary. This included the window sills, the soffits, the garage door and surrounds.
When windows are in relatively good shape and only need minor repairs, it is always a good idea to have them done sooner rather than later. The bigger the repairs, the more expensive the work ( or even a complete replacement) and the shorter a maintenance cycle will be. Once we repair and paint your windows, we recommend that they be refreshed again in 5-10 years. With mainstream decorators, this cycle is usually 3-4 years and involves substantial repairs.
Re-decoration windows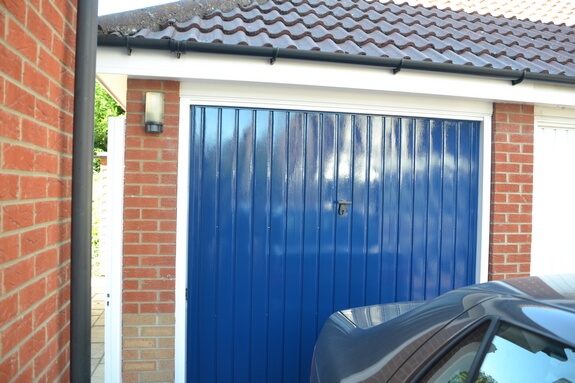 Before spray painting, we carefully protected the exterior windows and walls with film and masking tape and paper. This is a crucial stage in our work as we want to protect the brickwork from even the tiniest paint drops.
The result is a fresh and beautiful finish that gives this home a little well-needed TLC and has a smooth and mirror-like finish. The homeowners could maintain the beauty of their sashes and not lose the character of their homes.
Act quickly if you see rot
If you have noticed any small areas of rot or damage on your wooden window frames or sashes, get in touch.
We can professionally repair these minor defects and ensure that the wood doesn't continue to deteriorate. It is key that you act quickly. If you leave any damaged areas, they will continue to rot, and then the repairs will be costly and potentially change the characteristics of your home.
Please get in touch for more information about our window restoration services and how we can save your windows.
Our team of highly-skilled window restorers are here to keep your home protected and looking beautiful for years to come.