Alex and Andy spent a week repairing the windows on site without disrupting the staff and the customers.
The windows were stripped of paint and rotten timber down to sound wood, treated, filled with epoxy filler, primed/undercoated and carefully painted.
Well, the windows in this pub in Barely had certainly seen their fair share of paint over the years. Unfortunately, even these layers and layers of decades-old paint couldn't protect all of the wood from rotting. The pub called Chameleon Decorators in to repair and repaint the windows, and Alex and Andy got to work quickly, after a lovely coffee from the pub, of course!
Project video
The clients were very pleased not only with the end result but also with a good saving on repairs vs costly replacement.
Lunchtime coffees from the pub were delicious and much appreciated 🙂
More videos
Window restoration
Sadly, some of the old wood in these windows needed to be replaced due to rot. We removed any wood that wasn't stable enough to protect the pub any more. We also added in some epoxy filler to fill in any small areas of rot and then sanded the rest until smooth. After this, we masked off the wall and the glass, painted on primer and then gave the windows two coats of paint.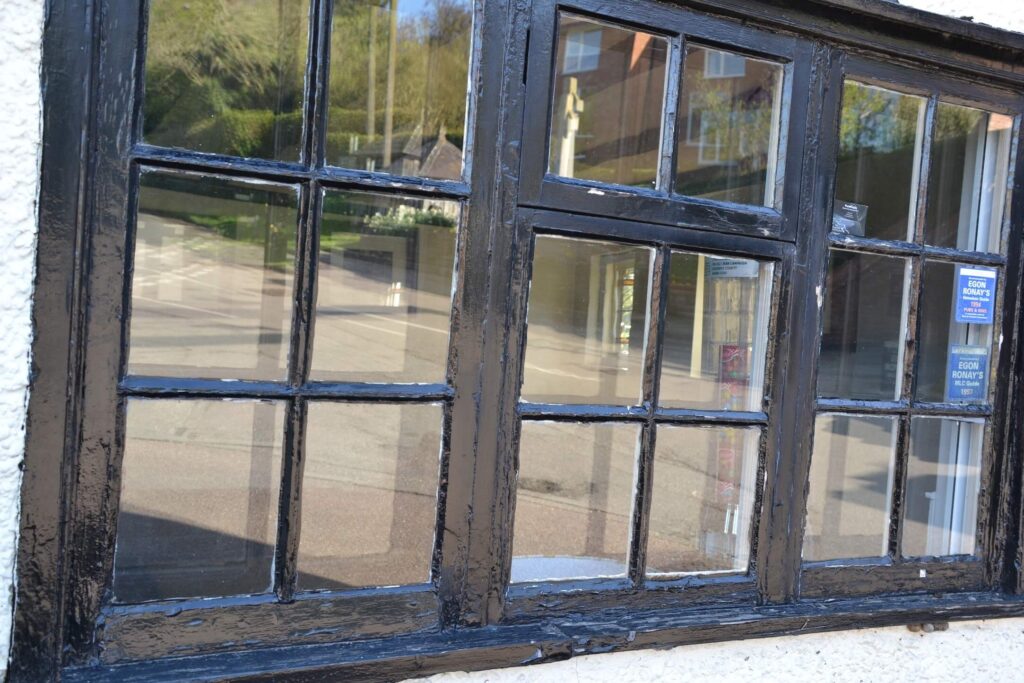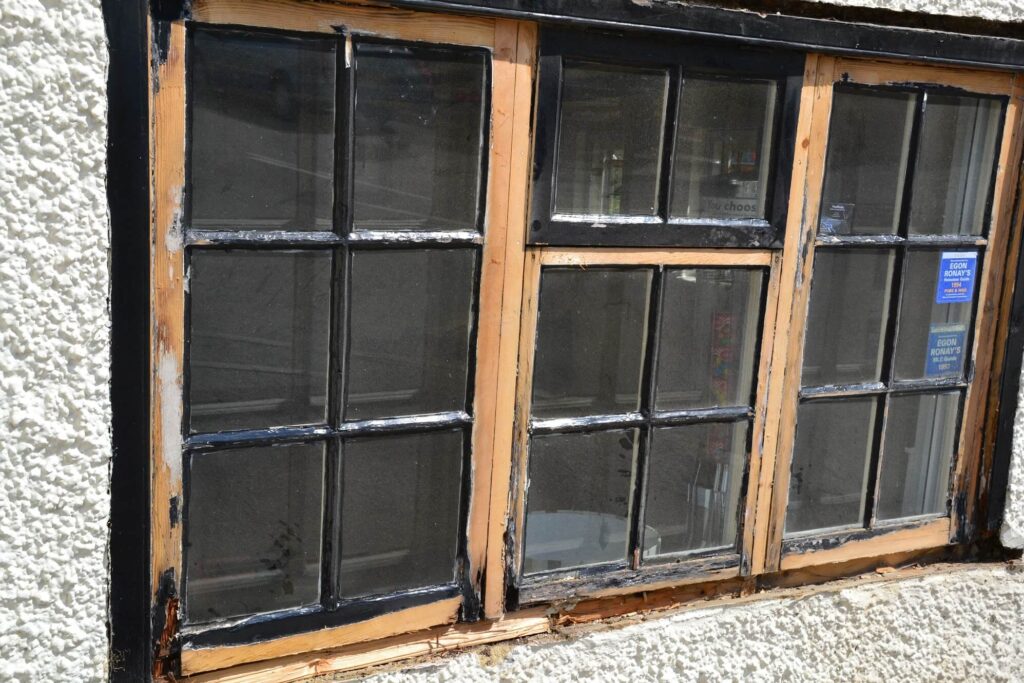 The original windows were painted with black paint and had a hand-brushed texture to them. As you can see, the owners of the pub decided to go with a more modern grey colour, and we sprayed the paint on to ensure a smooth and lovely finish.
Windows repair and preparation for a redecoration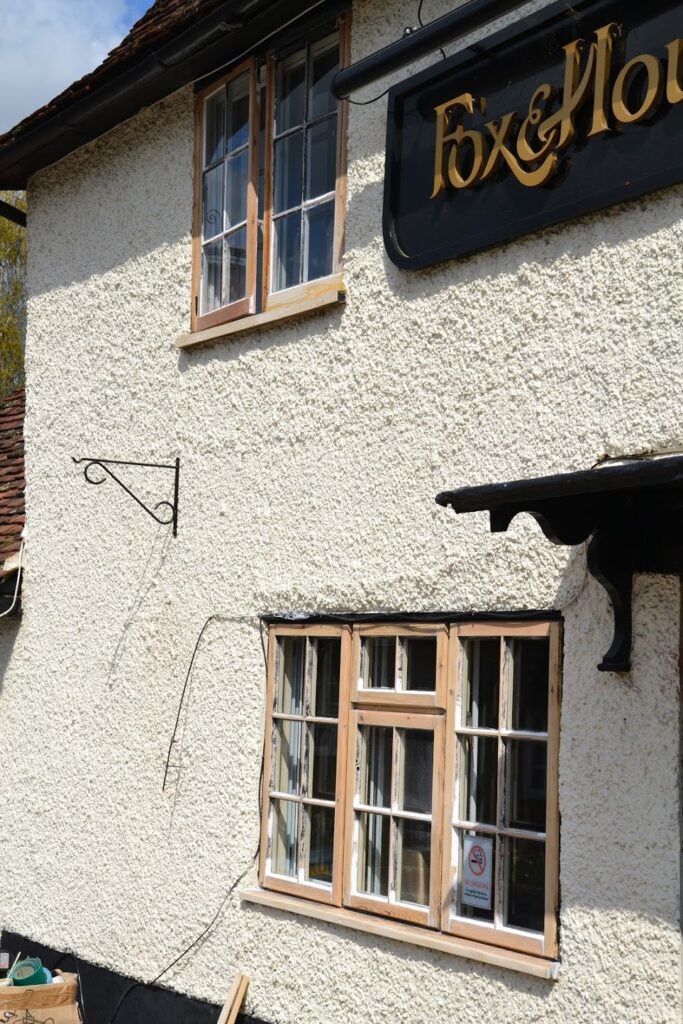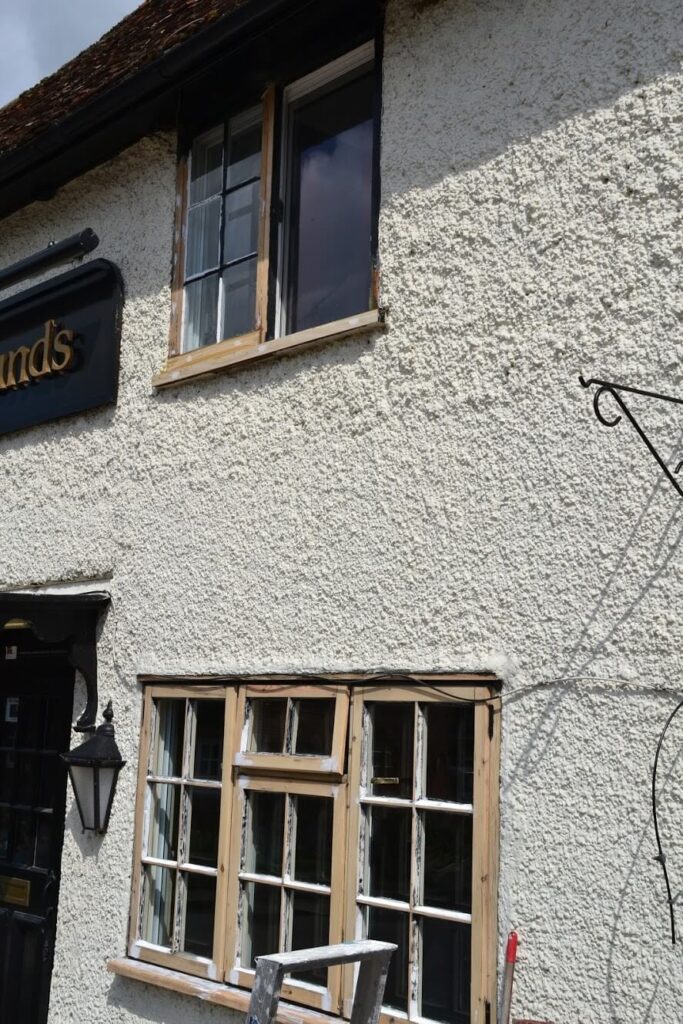 All windows were sanded down to bare wood.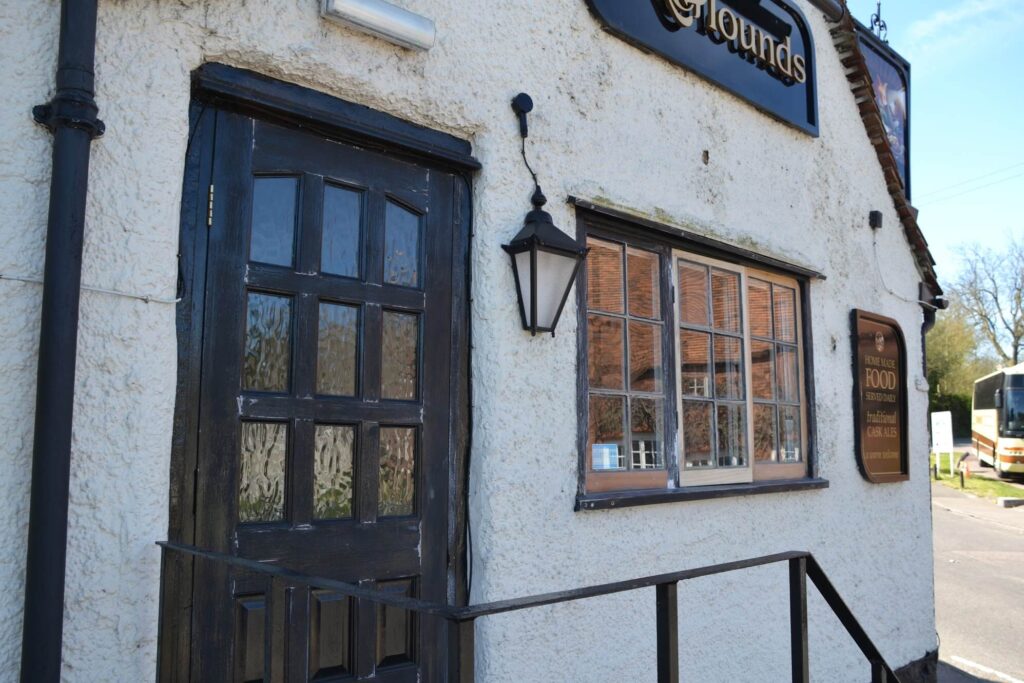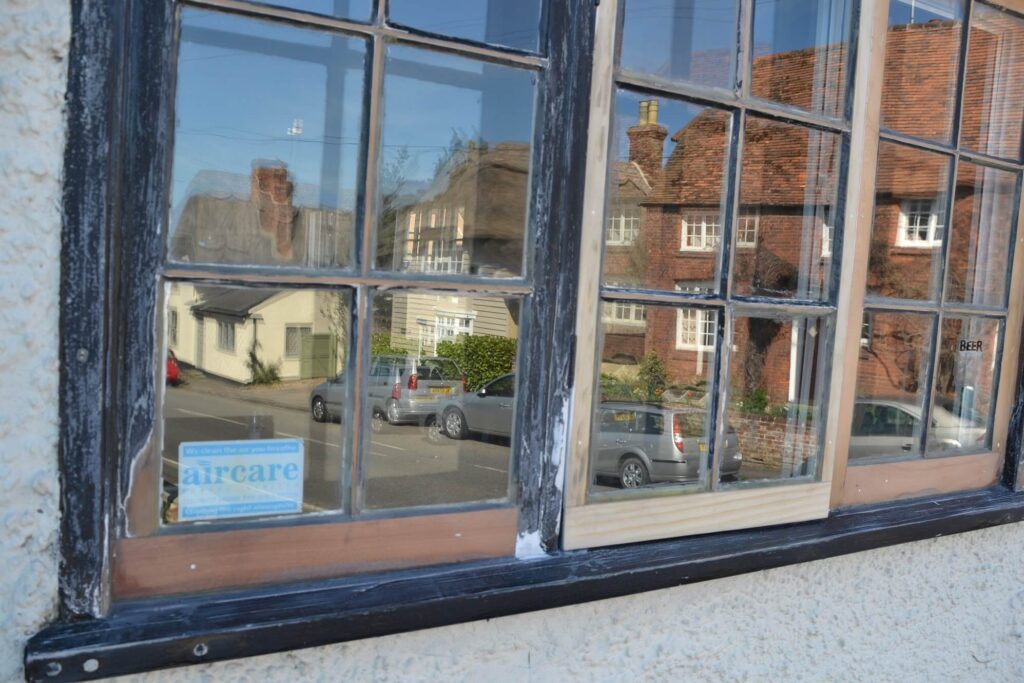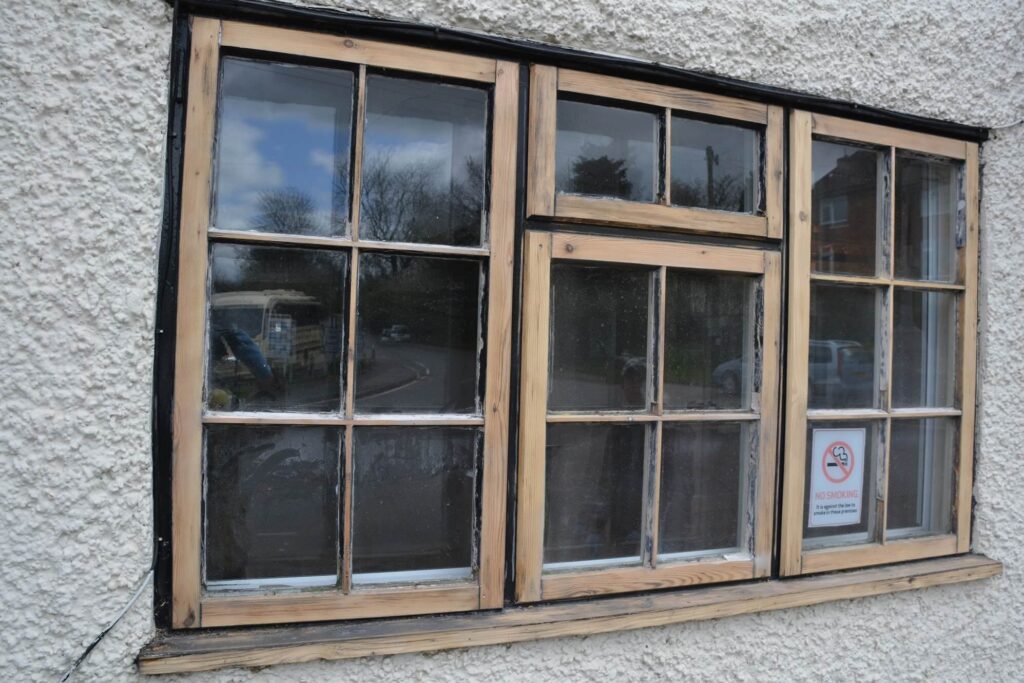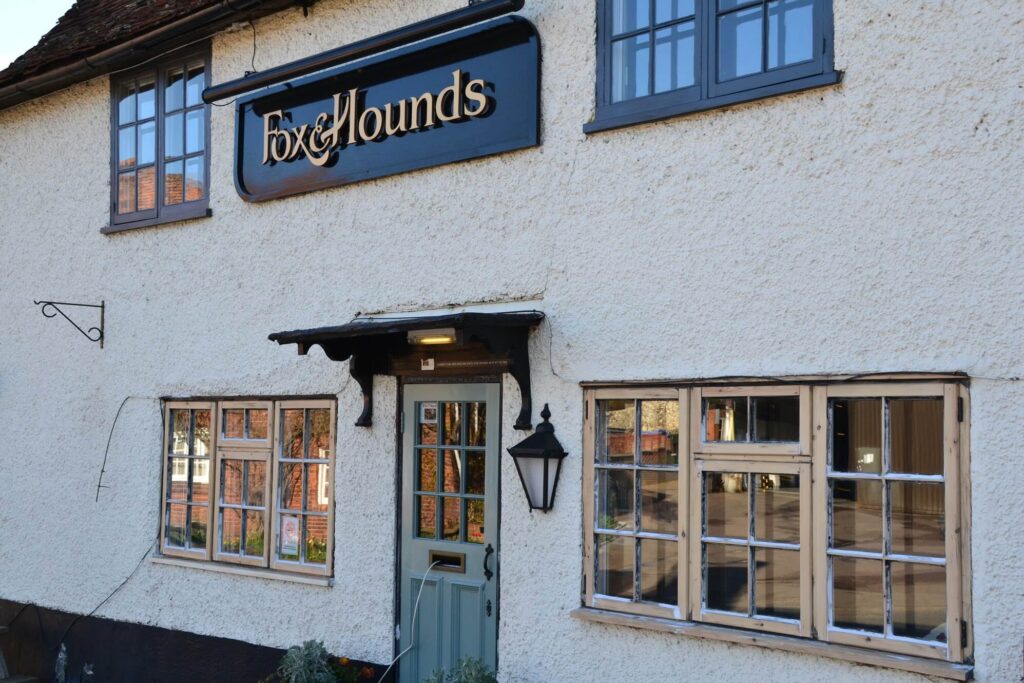 The end result is a pub that has been transformed after windows restoration. They now have light and modern windows that keep the heat in on winter nights and can be opened safely in the summer for a lovely breeze. Overall, the windows look great, our guys enjoyed the pub's beautiful hospitality, and the staff appreciated our guys working quietly and quickly.
Windows restoration Barley completed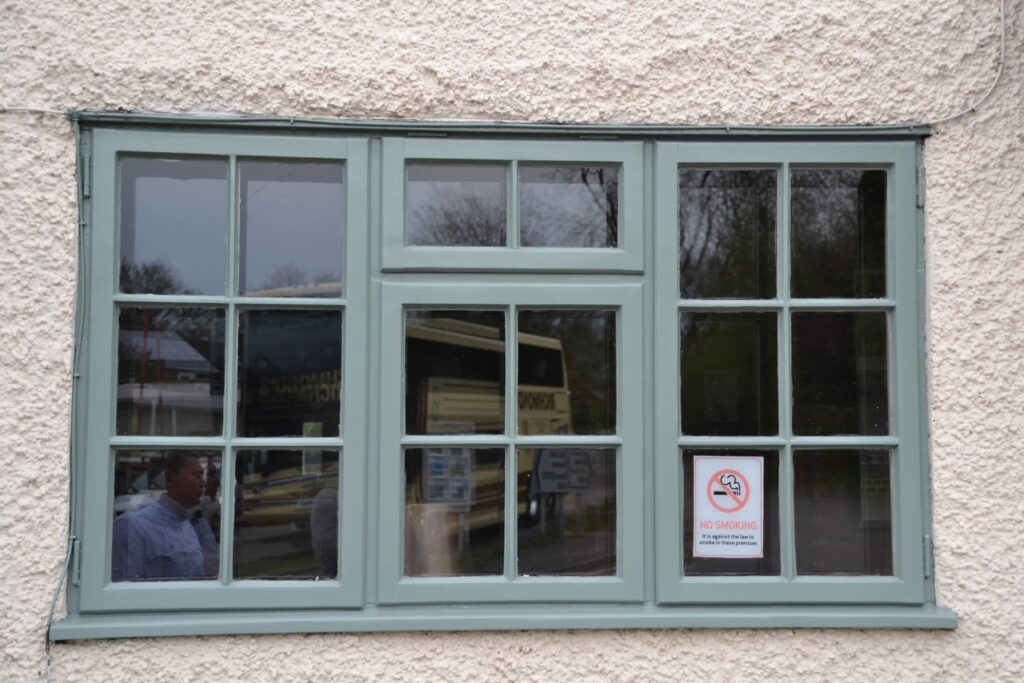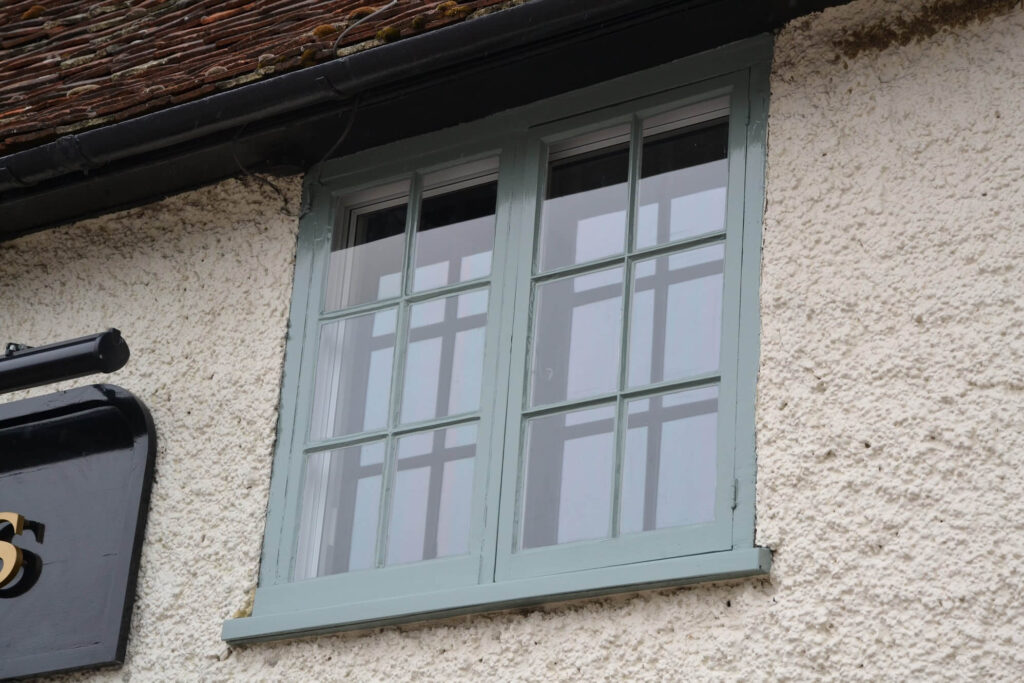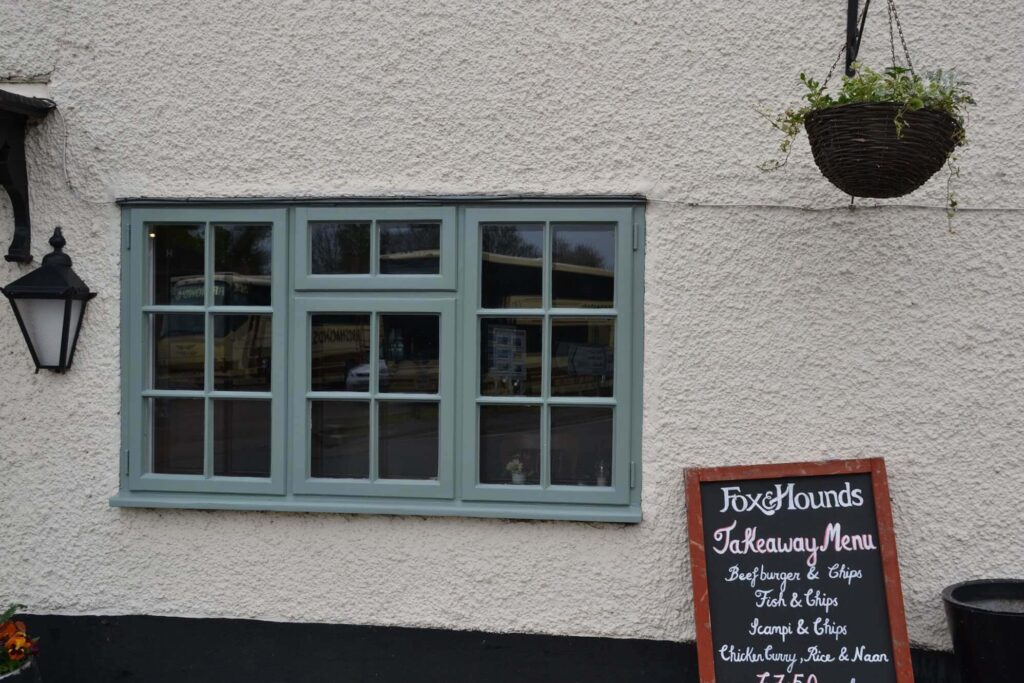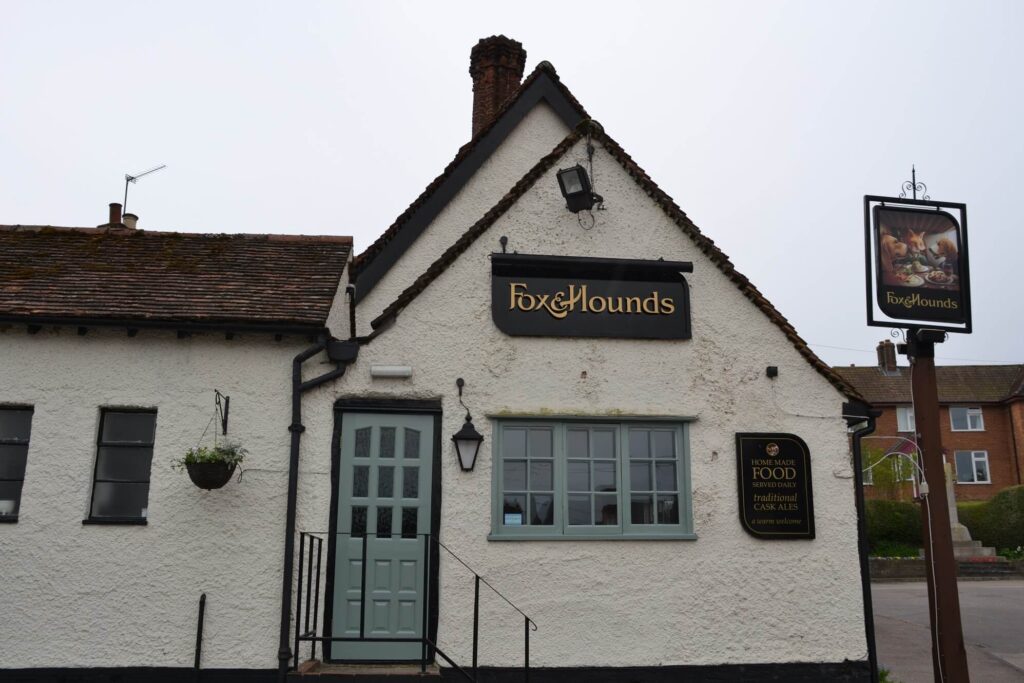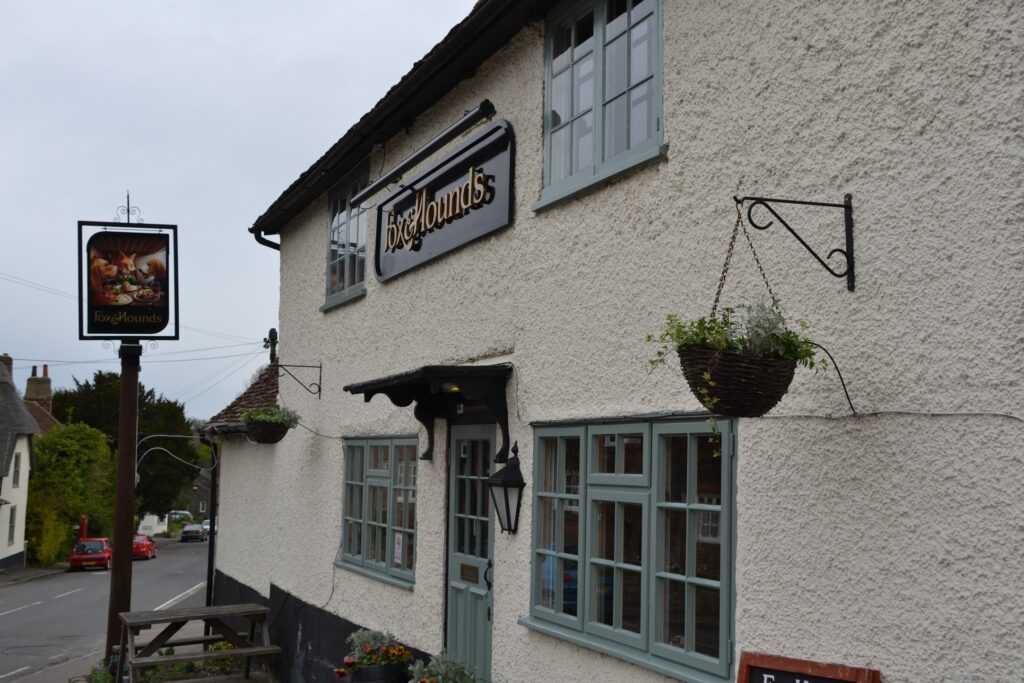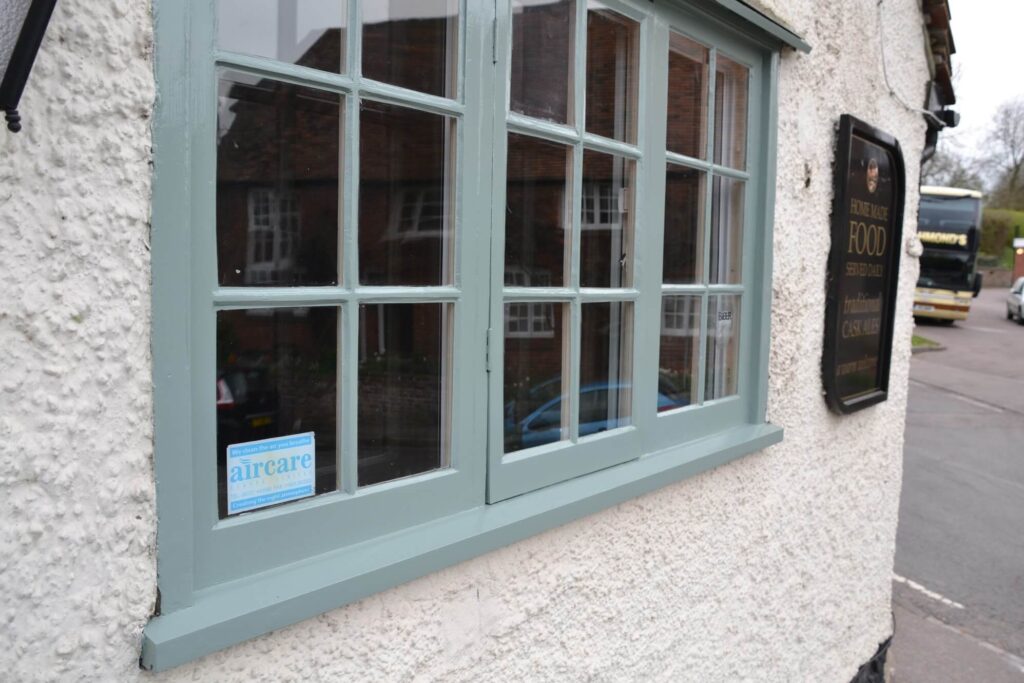 If you would like Chameleon Decorators to restore your wooden windows or any other exterior wood on your home or business, please get in touch. We are experts in restoring wooden windows no matter the condition. So, whether you have completely rotted windows or just want to breathe new life into your property, get in touch today!