In the summer of 2016, we were called in on a recommendation by the owners of a Grade 2 listed House in Barley. They requested a full casement windows restoration at the property, which we were happy to carry out.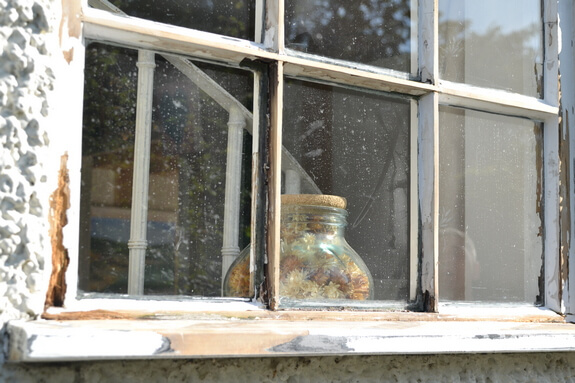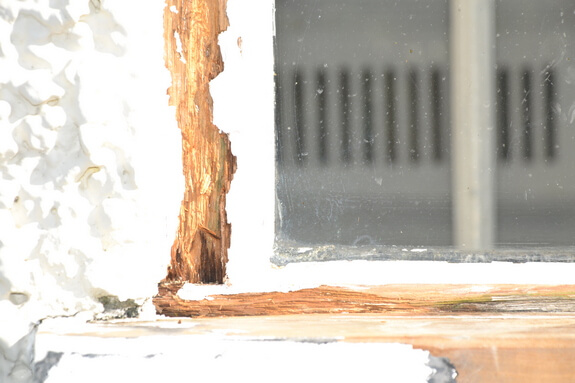 Window restoration and painting
We begin by preparing and sanding all wooden surfaces. This involves scraping down the old paint and removing rotten and damaged areas. Following this, we completed the repairs required with our Accoya/Tricoya wood system. Any lamination of particularly damaged areas is also done here before getting ready for paint application.
This durable and mould-resistant wood pairs extremely well with heritage window frames during the repair process and also comes with a 50-year above-ground manufacturer's guarantee for peace of mind. It is only used in areas where necessary for restoration, in line with our philosophy of striving to keep as much of the original historic wood from windows and frames as possible.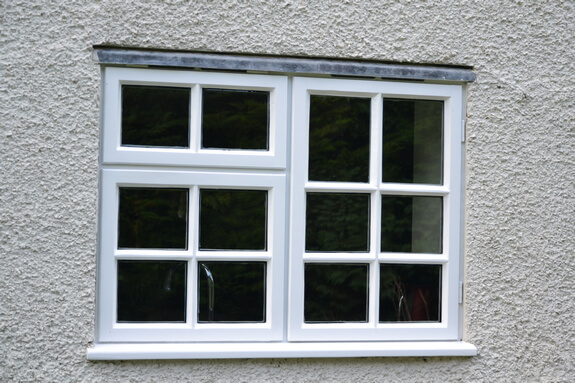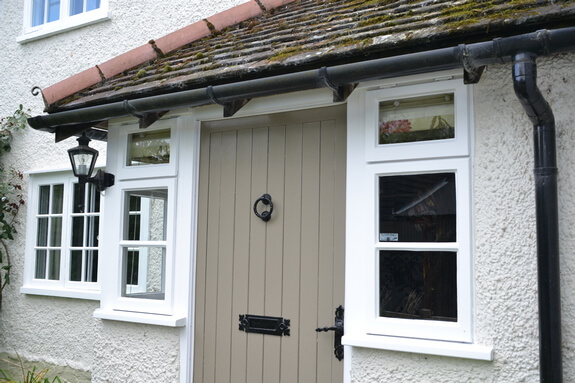 The window areas are then thoroughly protected with sheeting and tape to ensure that work areas are contained and that there is no spray-over of paint.
We apply our high-quality American imported paint in coats via a professional sprayer. Our spray method ensures solid and even paint application, leaving a high-quality and durable finish far more consistent and hard-wearing than that left with a brush.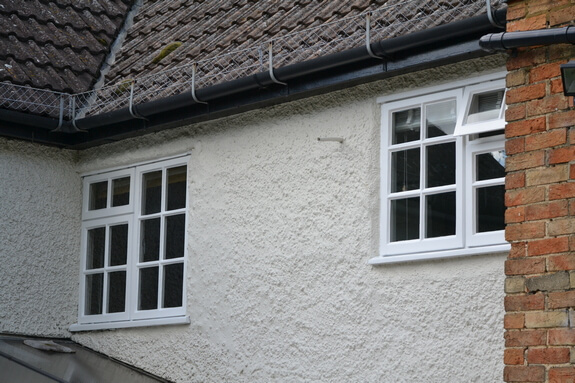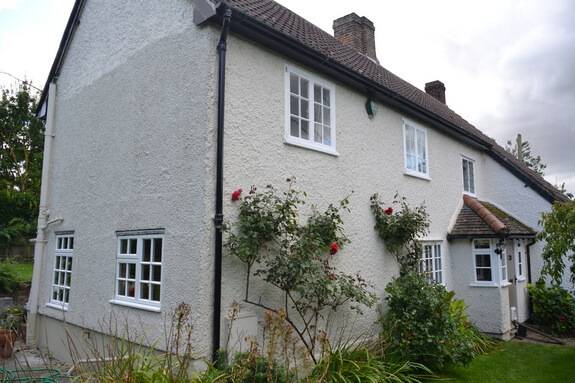 Conservatory timber frame repairs
BEFORE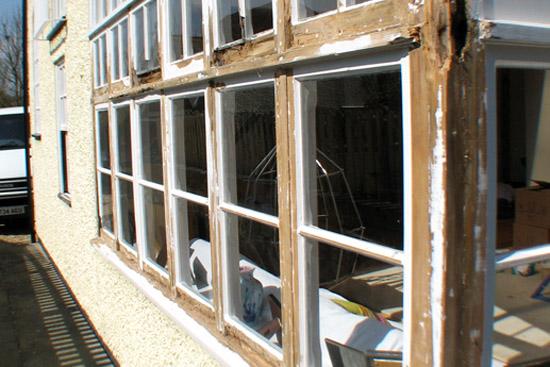 Before & After gallery
We are happy to leave the windows on this property looking new when we finish the job and two very satisfied owners.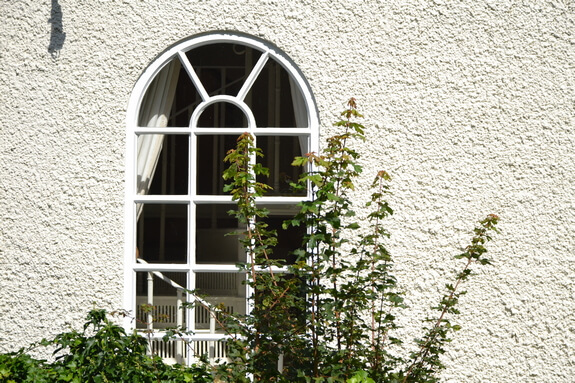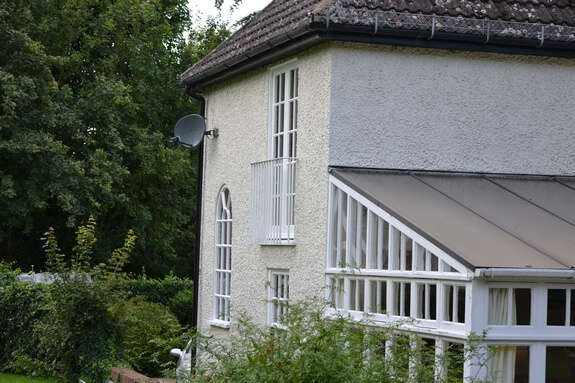 Client's feedback
"We have used Chameleon Decorators ever since they were recommended to us six years ago and have gone on to recommend them to as many people as we can. They are everything you could want in a decorating firm; punctual, polite, 100% reliable and most importantly, their work is second to none.

When it comes to decorating, most people realise that prep work is the key to a good finish and Chameleon Decorators clearly know this.

Whilst they prep meticulously, they work quickly and efficiently, leaving you with a job incredibly well done. I cannot praise them enough."
Jo Suter, Barley
More testimonials