If you need sash window restoration in Reading, Chameleon sash window restoration services are the best choices for period property owners. Our team of sash window specialists can bring original wooden windows back to life without changing the charm of older properties.
We can also retrofit double glazing into the existing wooden sash and casement window frame.
This makes your home much more energy-efficient while keeping it looking beautiful for many years to come.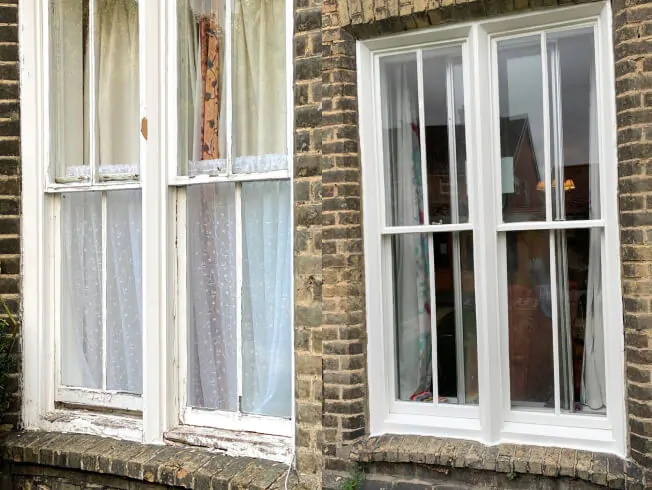 Our window restoration services in Reading
Rotten wood repair or replacement
Window soundproofing
Wooden window painting and protection
Decayed sash window sills replacement
Re-decorated sash window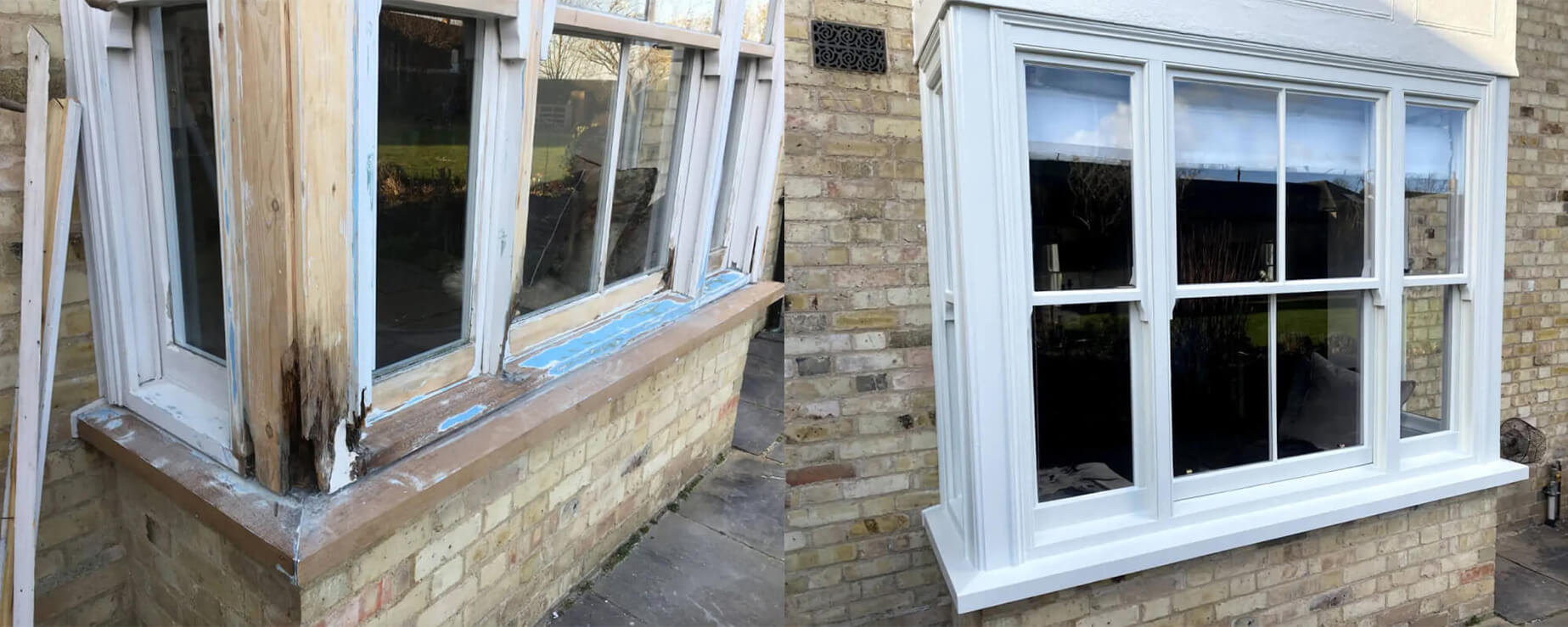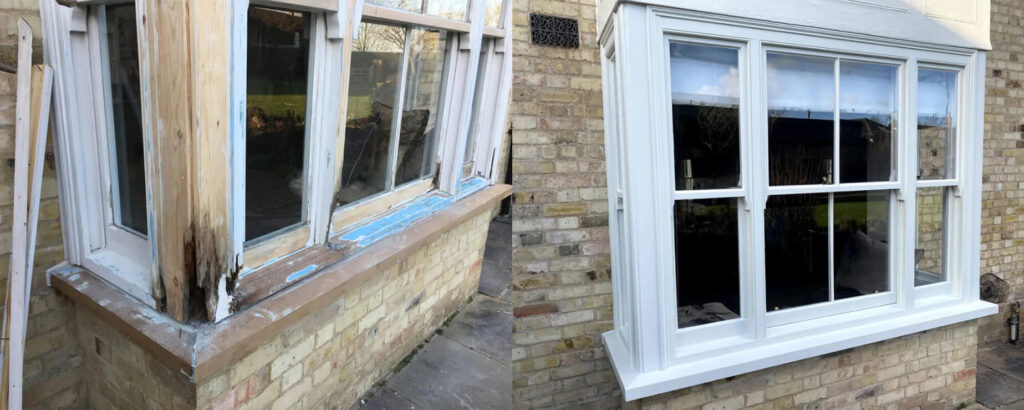 Is it worth renovating sash windows?
Yes, absolutely. Traditional sash windows have a charm and appeal that no uPVC, aluminium, or even modern timber window can replace.
If your home has Georgian or Victorian-era sash windows at the moment, keeping this style is vital to the appearance of your property. By replacing the windows with uPVC, you could devalue your home. Plus, you will need planning permission for a window replacement if your own a Grade 2 listed property with original windows.
By restoring sash windows, you can retain your period property's character. You can also save money.
Window restoration costs much less than swapping out the windows with modern-day replacement. Plus, we can also retrofit double glazing into existing wooden window frames. Bringing your windows into the 21st century without destroying their wonderful appearance.

Can old wood windows be restored?
Yes, they can be; frankly, restoring wooden windows is the best option. Breathing new life into your window frame can do wonders for the overall look of your property. It will look new again, not modern, just as it was first built.

Double glazing sash windows in Reading
Our window experts can also replace single glazing or secondary glazing by retrofitting vacuum double glazing into existing sashes.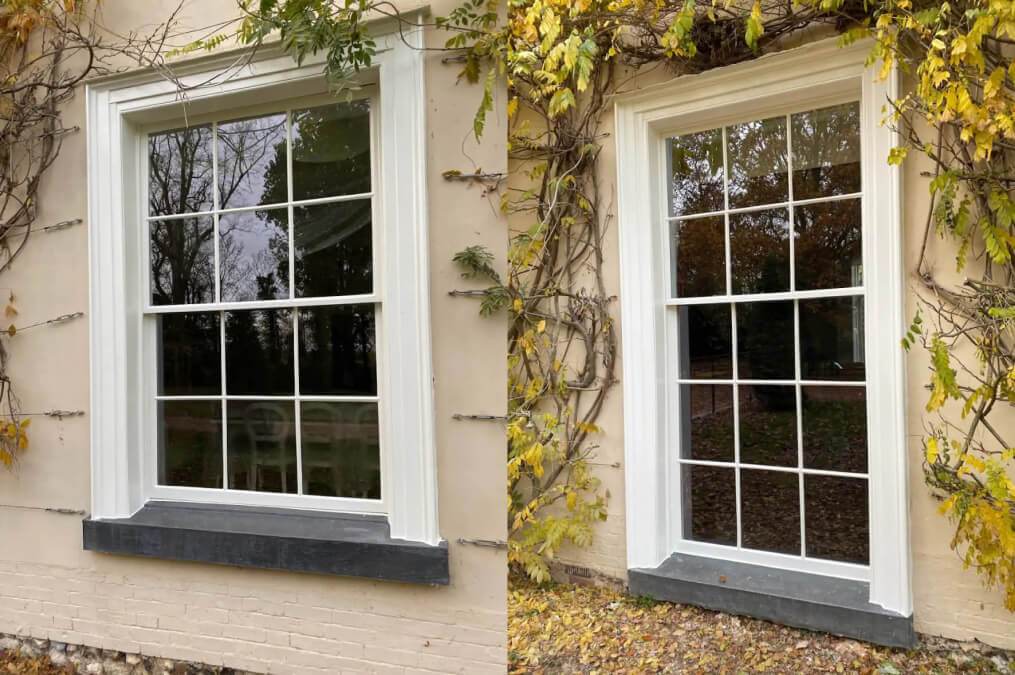 The heritage double glazing we use is ultra-thin, meaning the window frames go unchanged, and the windows will still function as they always have. But you are left with modern double glazing that is nearly invisible,

This new double glazing is also more energy-efficient than single glazing and reduces outside noise in half.
Please get in touch for more info about Chameleon's window restoration services in Reading.
We provide free quotes for all window restorations, and our team is happy to recommend the best services for your windows.
No matter what condition your traditional sash windows are in now, our expert team of window restorers in Reading are here to help you make your sash windows beautiful. We can bring it into the 21st century with modern double glazing technology that won't ruin the style of your property.