This was a 5-day job in a cosy village of Reed, just 3 miles away from Royston, Hertfordshire. The wooden windows started rotting in some places and needed proper refurbishment before the rot became too serious to call for window restoration.
Kelly got our number from a friend who used our services in the past. She asked us to quote for re-decorating the windows. At the first assessment, it became obvious that the windows were rotten in some places and needed repairs. We emailed Kelly the quote which she accepted. Once the start date and other details were agreed upon, the project was ready to begin.
The first task was to sand down existing paint and repair the rotten woodwork.
Before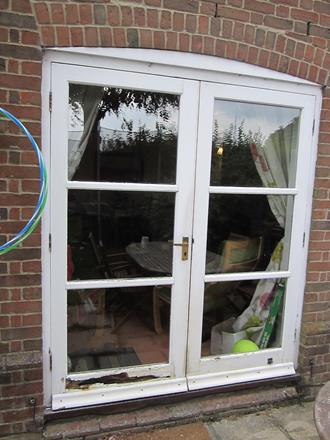 Repairing WIP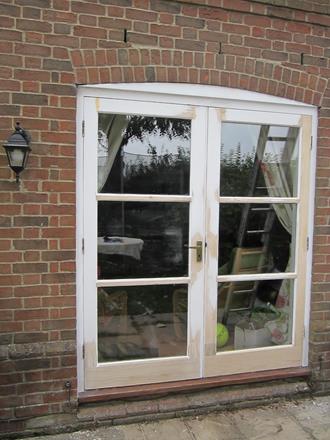 After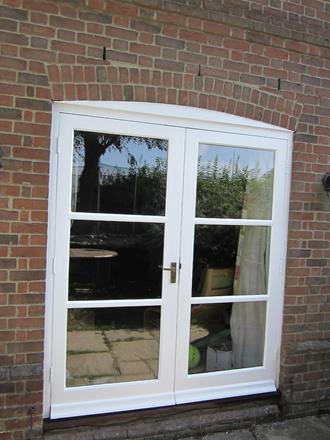 Before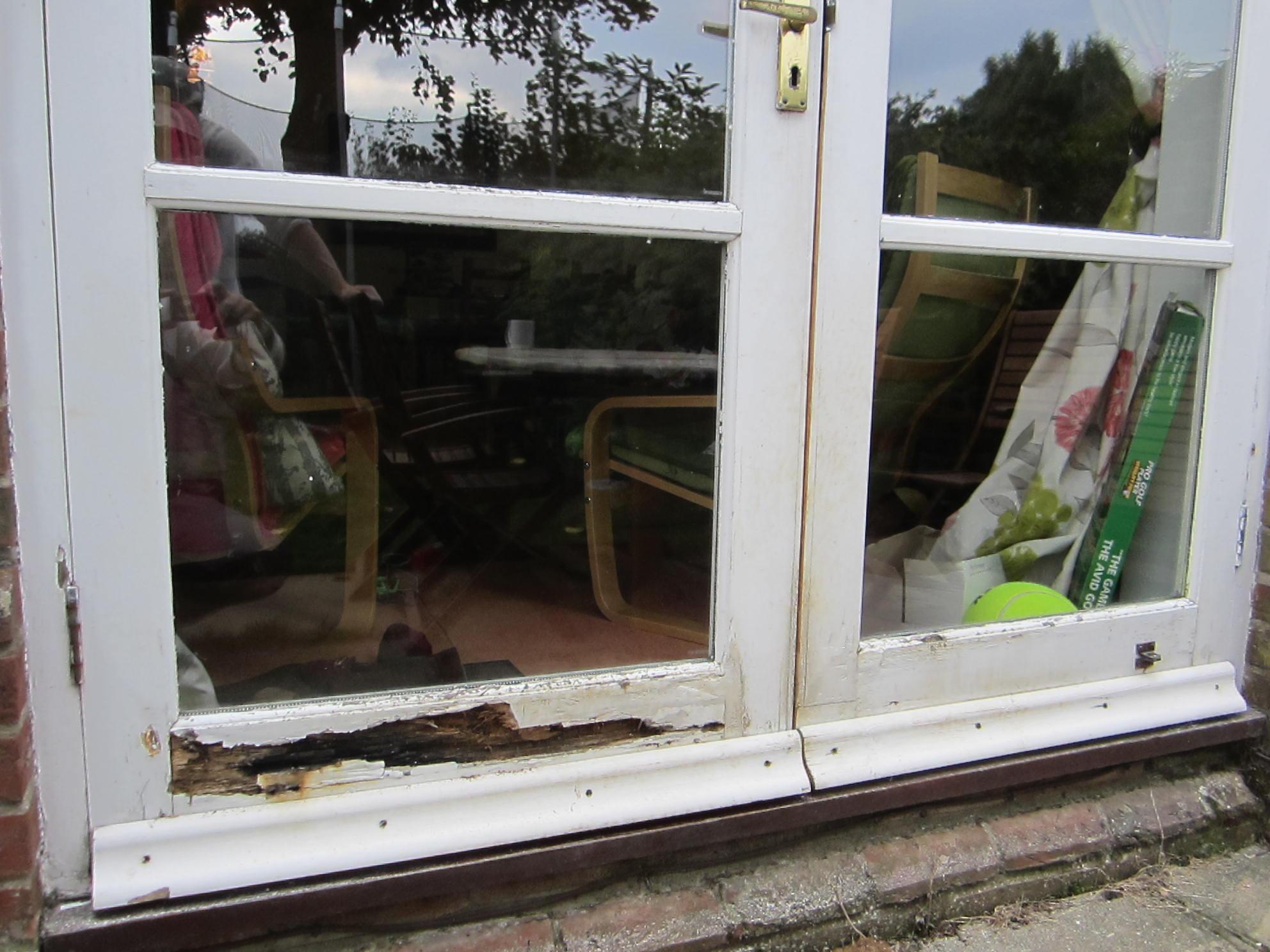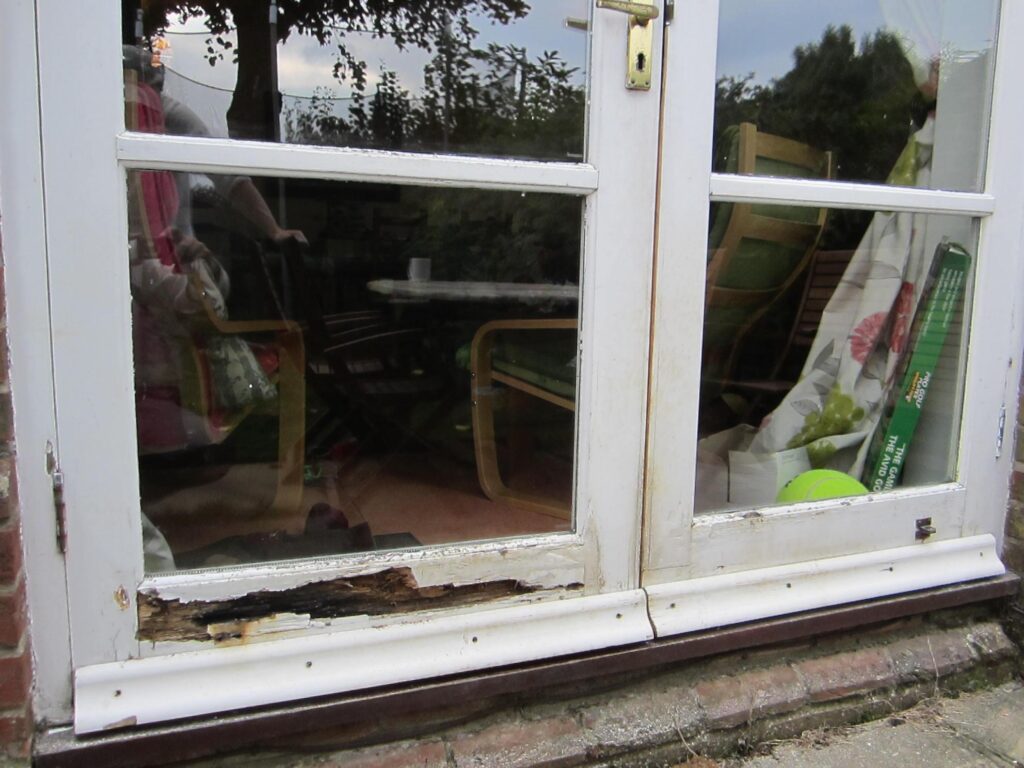 Repairing WIP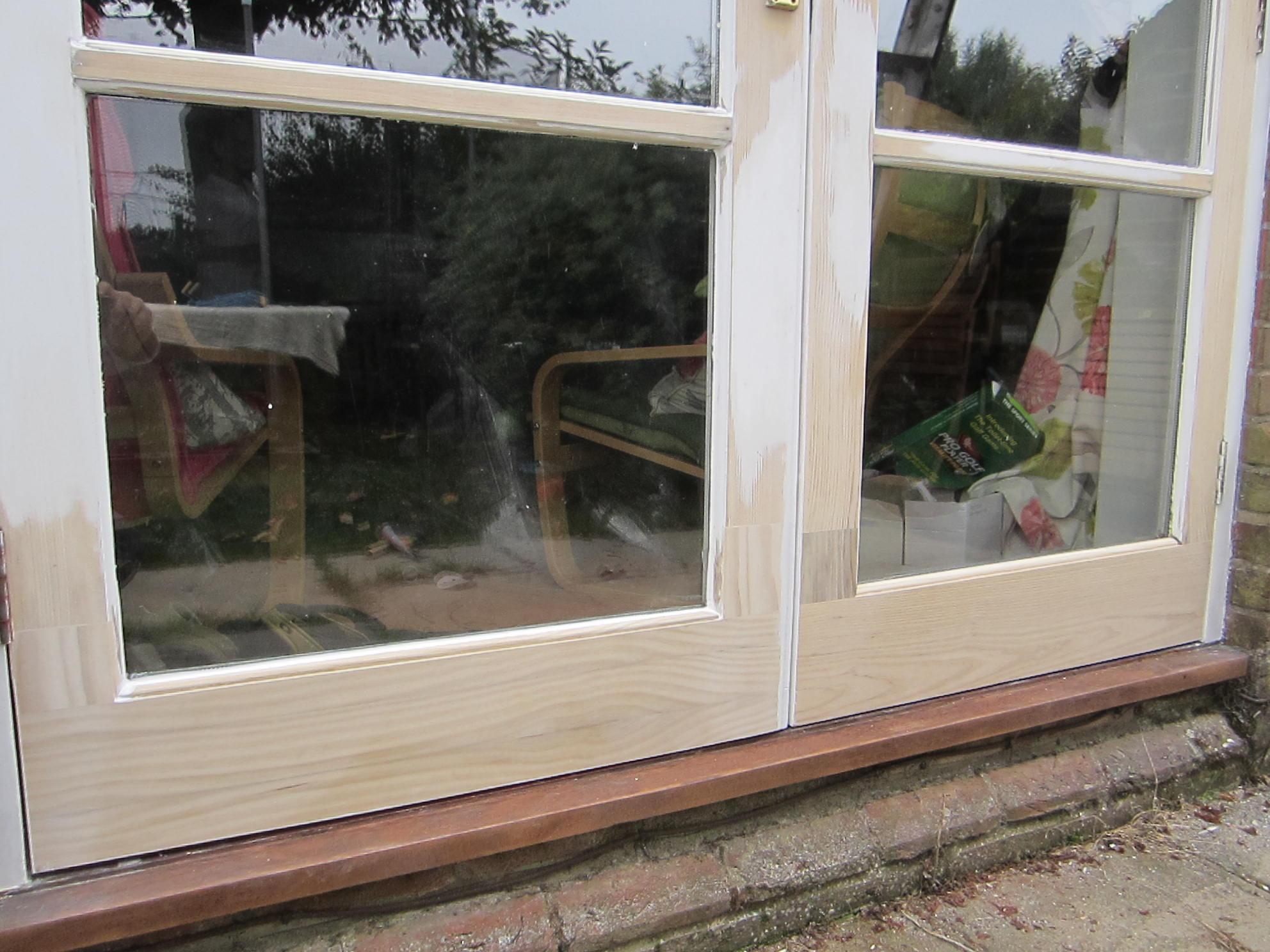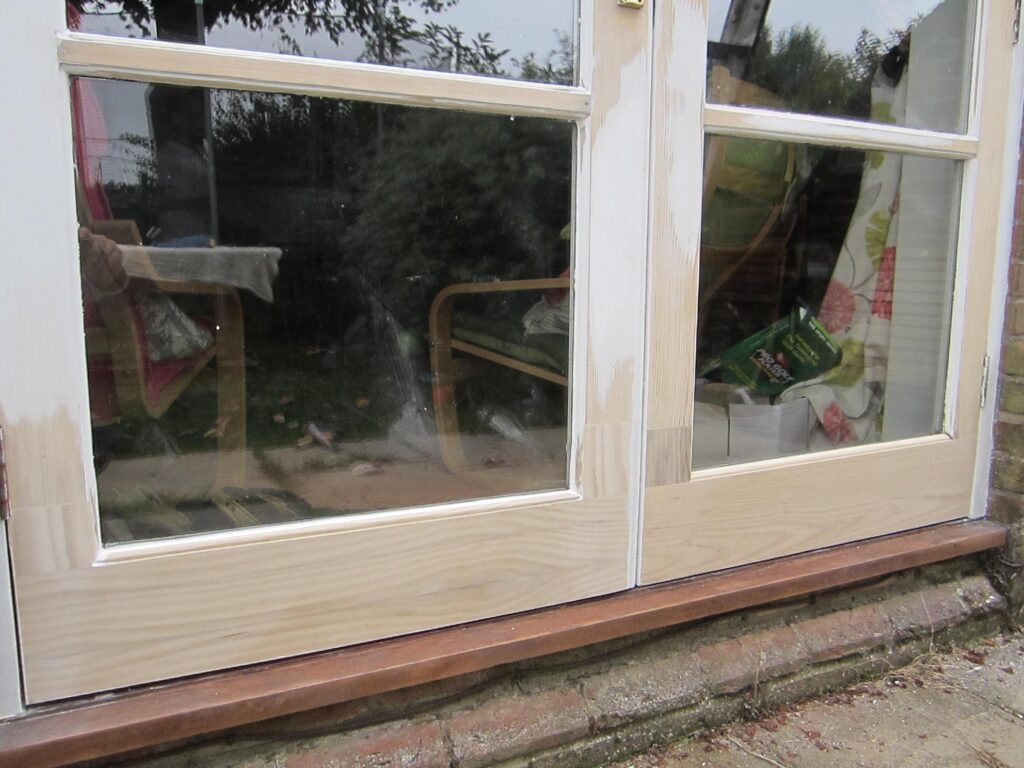 After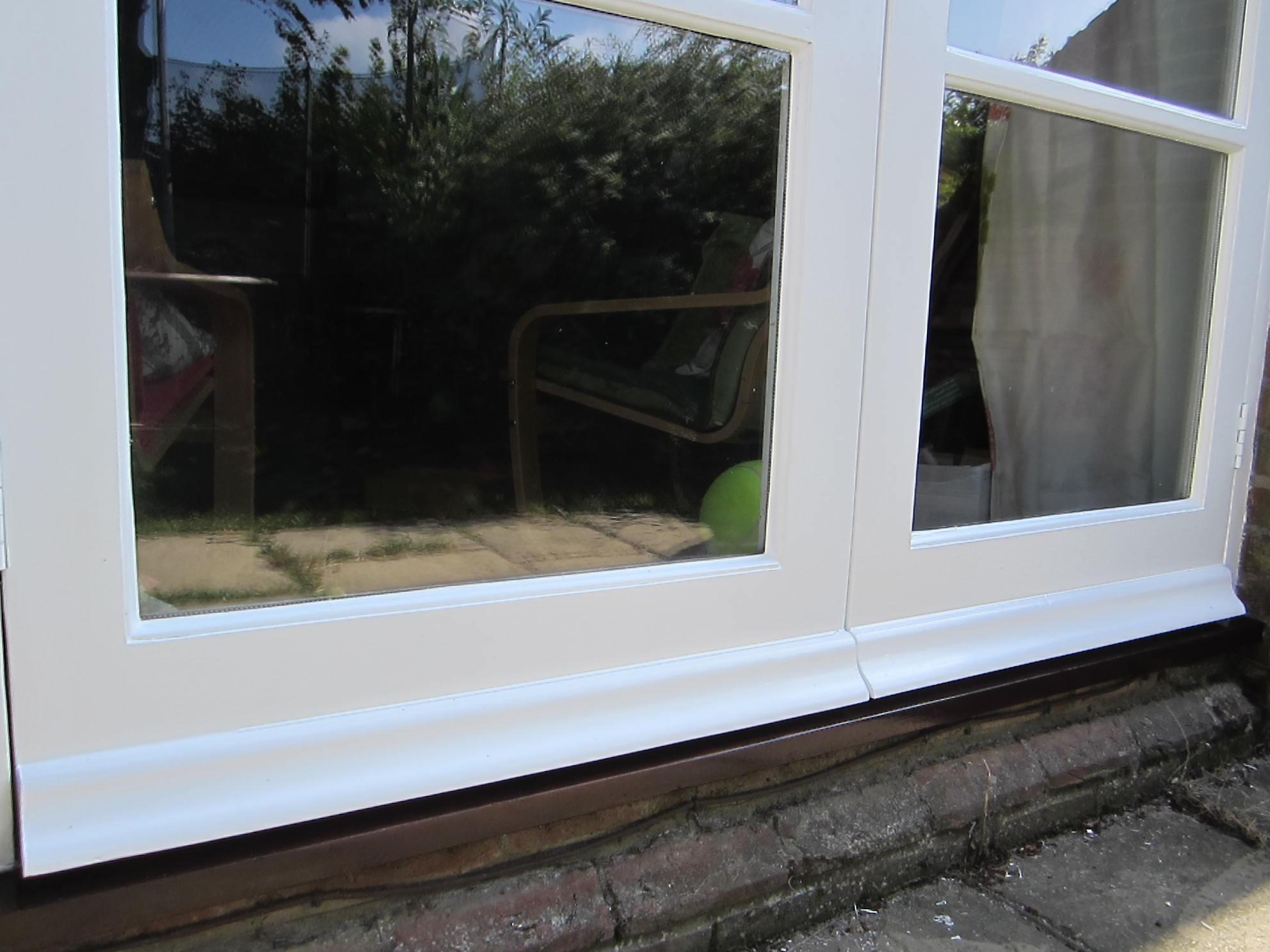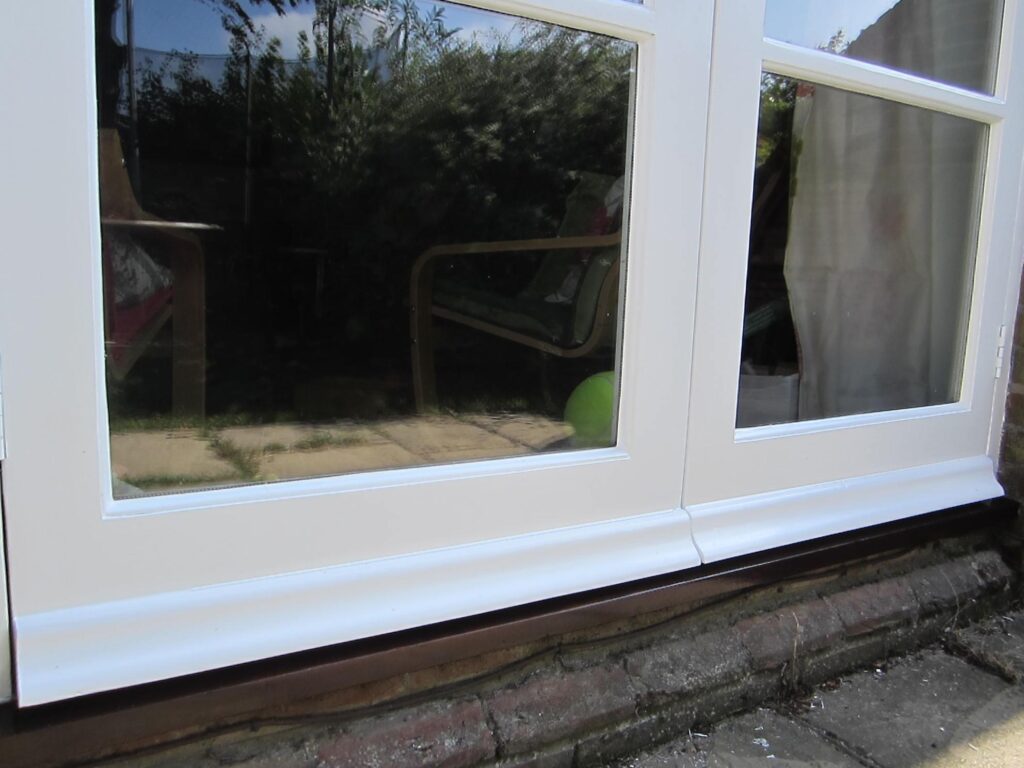 Wooden patio door repair
As you can see, one of the patio doors was particularly rotted, and this meant we had to stitch in new timber on the bottom of it. This removed the rot and provided us with a clean surface to prime and paint. Thankfully, the rest of the repair work to the windows and doors was minimal. We could remove the paint from the other parts and fill any minor defects and rotting areas and then get ready to prime and paint.
Wooden patio door repair
BEFORE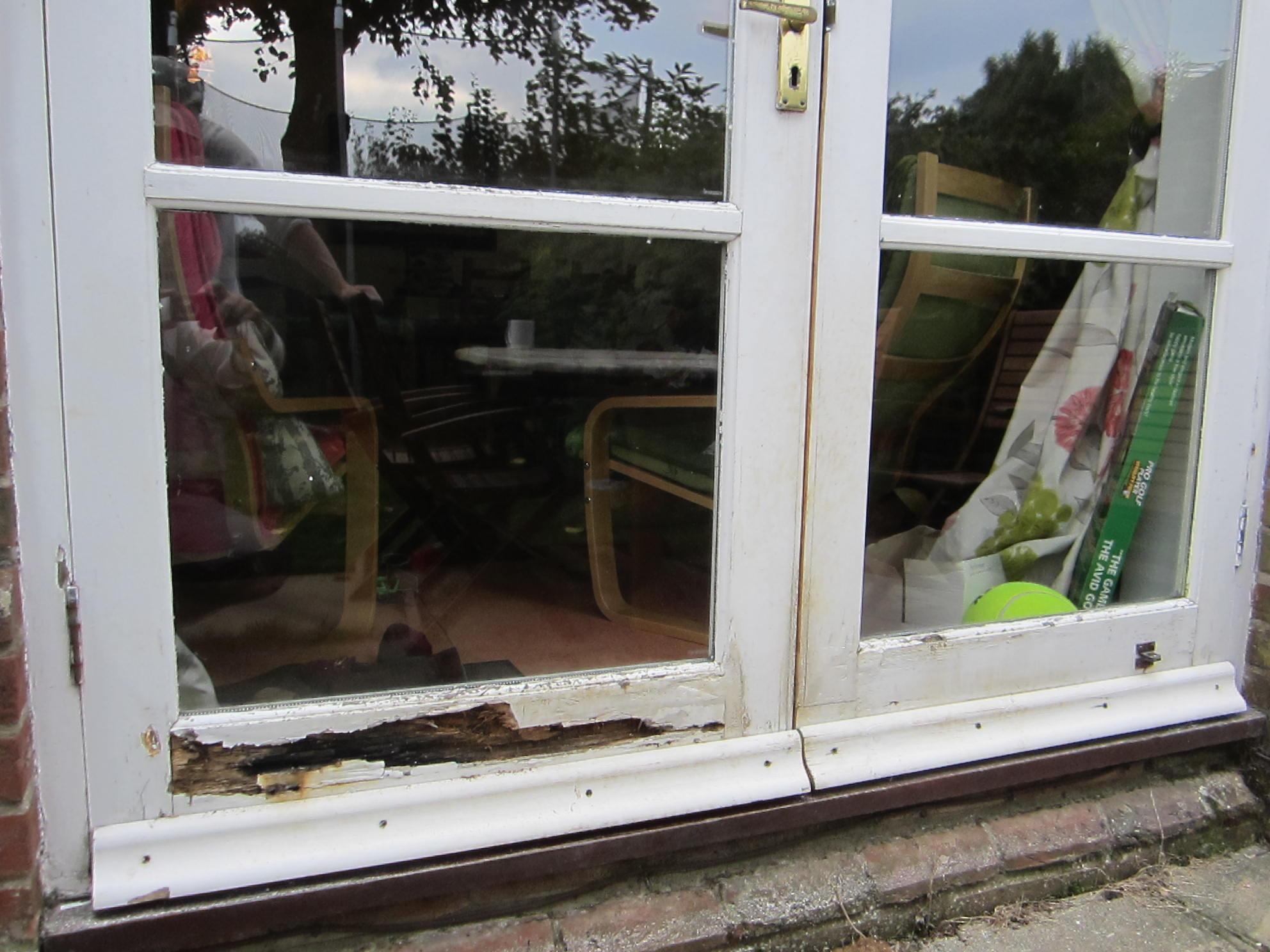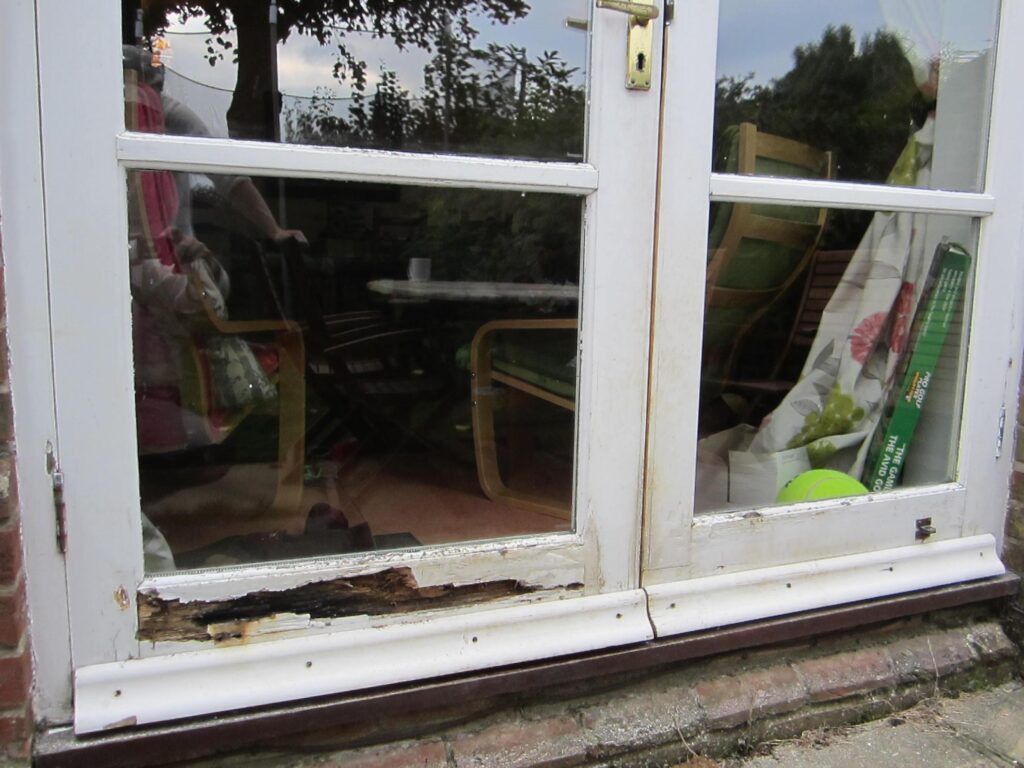 AFTER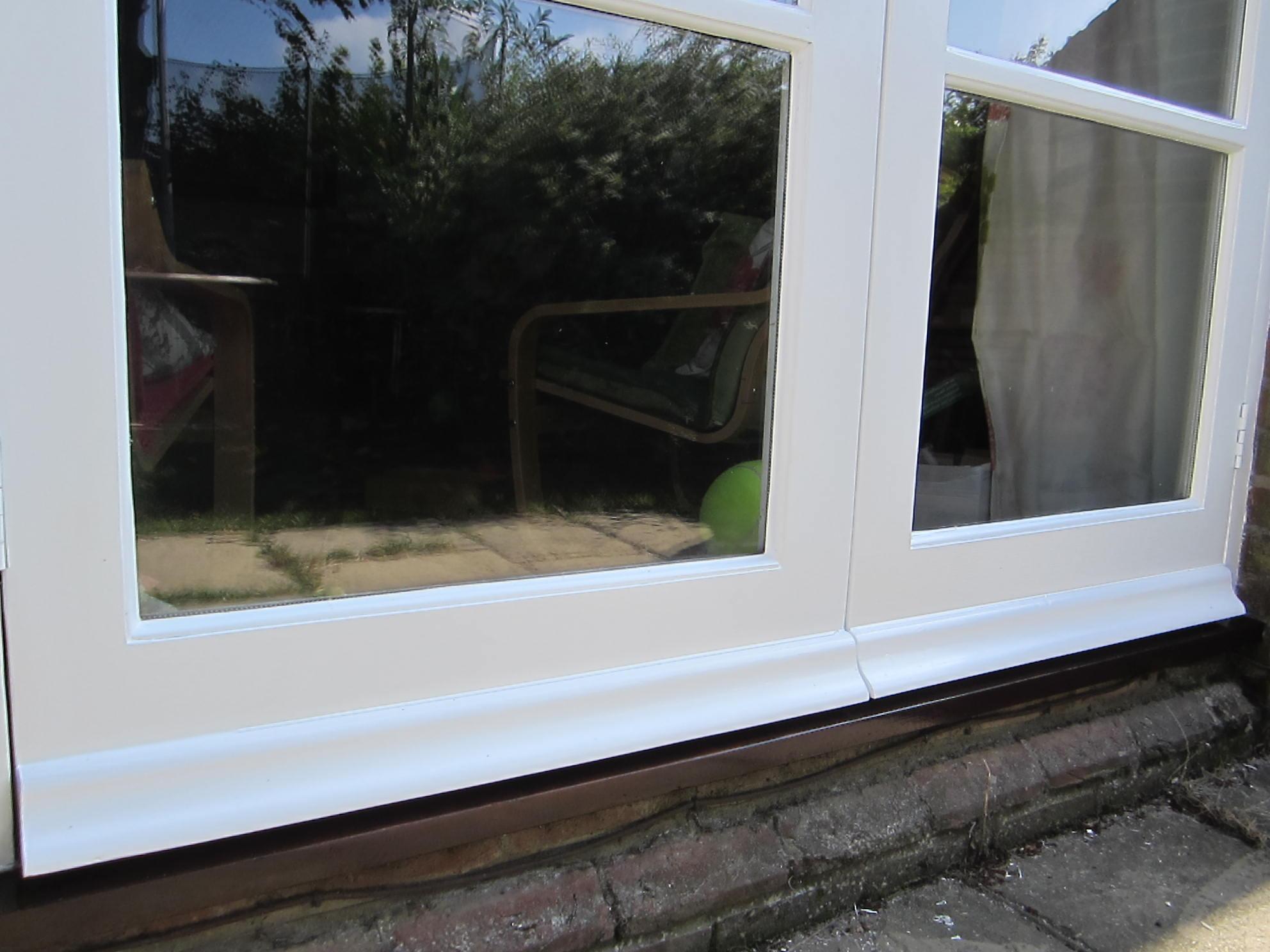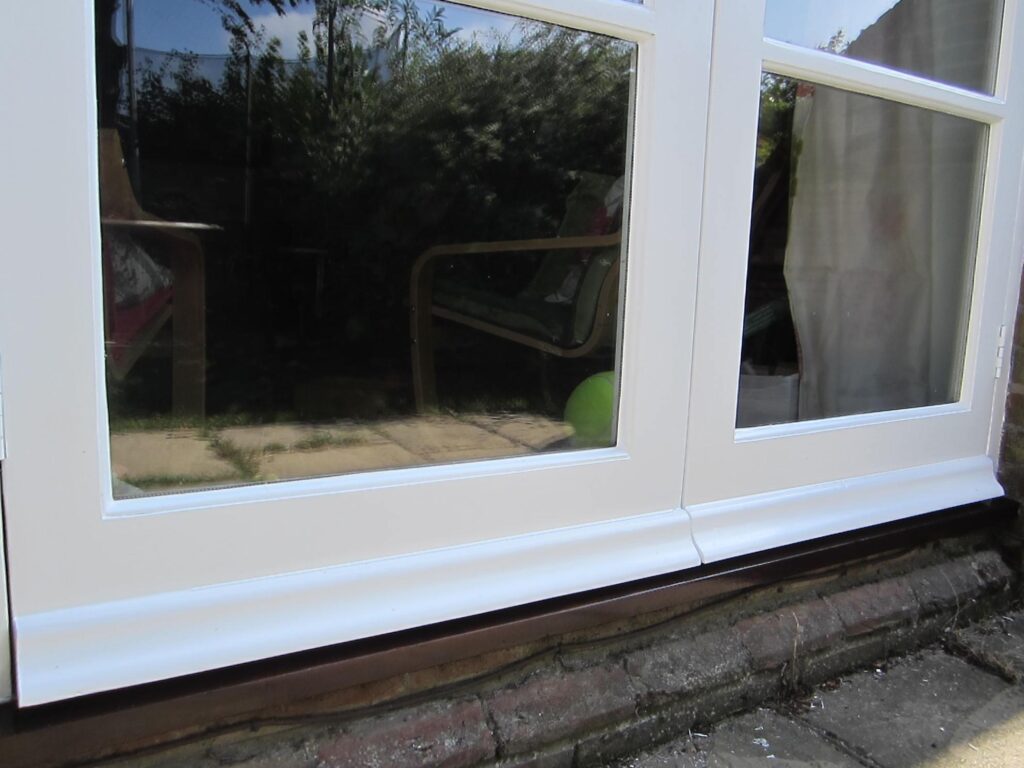 Before & After gallery
Then Alex and Andy carefully prepared the windows for paint spraying. The surrounding areas were meticulously covered with masking paper to ensure the microparticles of paint do not get onto the surrounding surfaces.
Once we had removed the masking tape and the protective paper, the house had its wonderful charm and character back. You would never know that the wood on the exterior of this house was very close to needing to be replaced, the door in particular. The customer was happy, and so were our team of restoration specialists. They worked hard on this job, and now everyone in Reed can enjoy the results for many years to come.