In this leaded windows double glazing project, our team reglazed wooden frame casement windows with vacuum double glazing. Reglazing single-glazed windows with double glazing is a great alternative to complete window replacement and secondary glazing.
This home's original timber window frames suffered from various issues. Including rot, loose joints, and cracked, flaking paint that needed addressing. Our team performed comprehensive repairs and maintenance on all the window frames. Replacing any rotten wood, tightening loose joints, and stripping and repainting where needed. This ensured the integrity of the original frames was restored.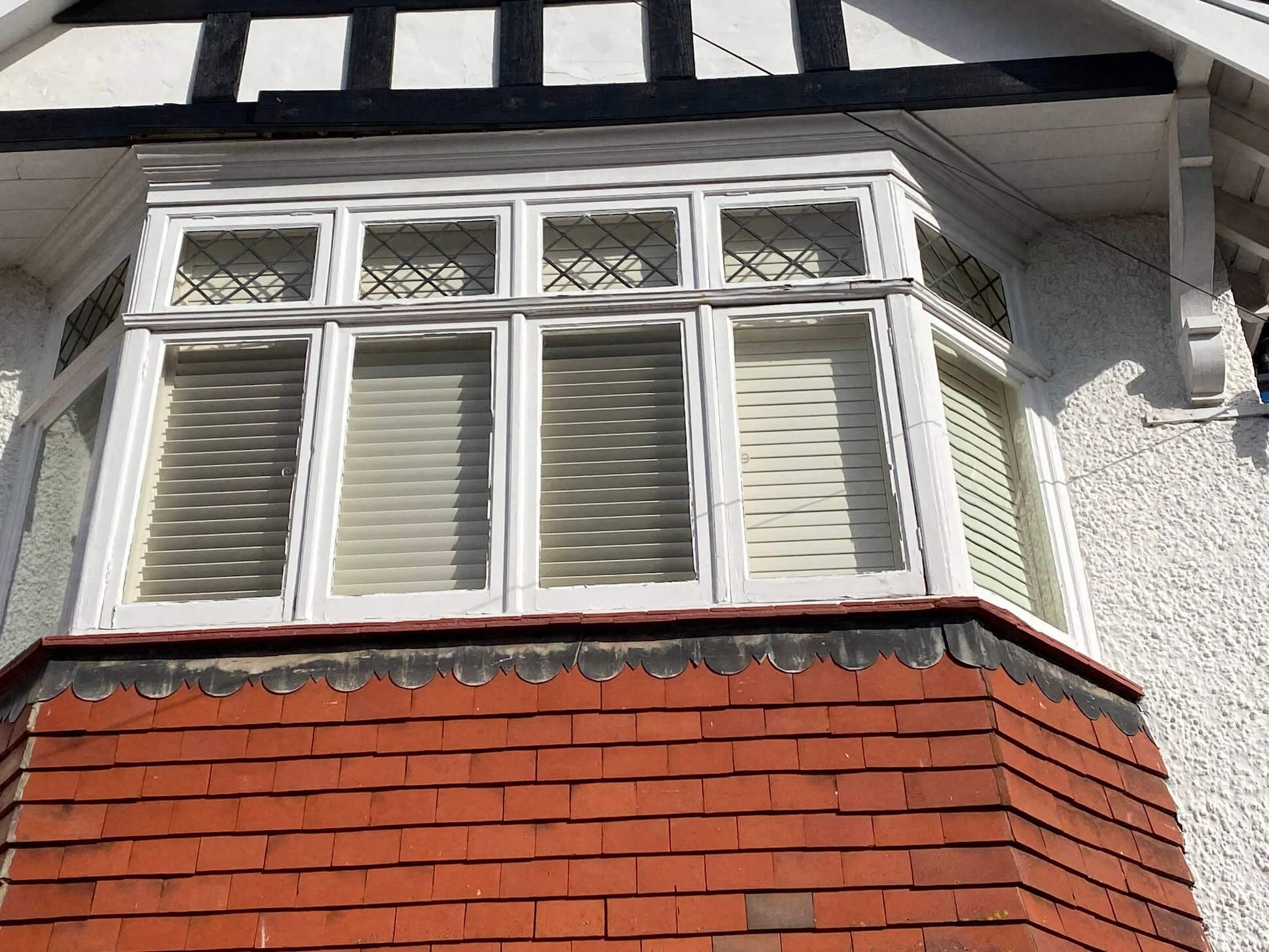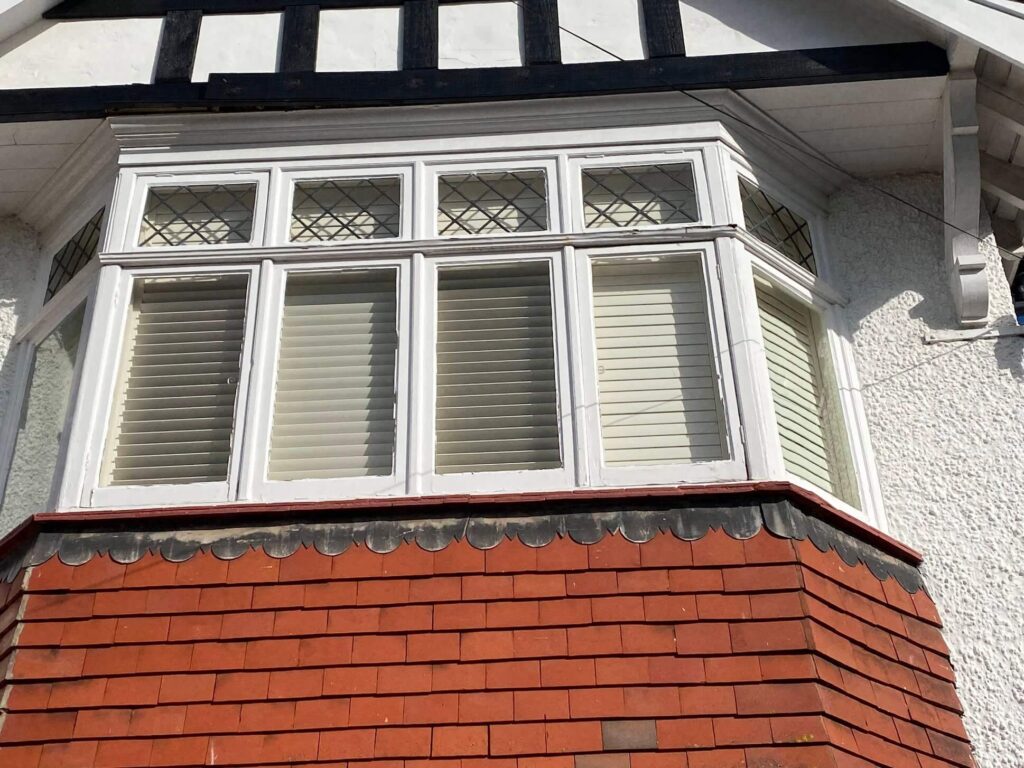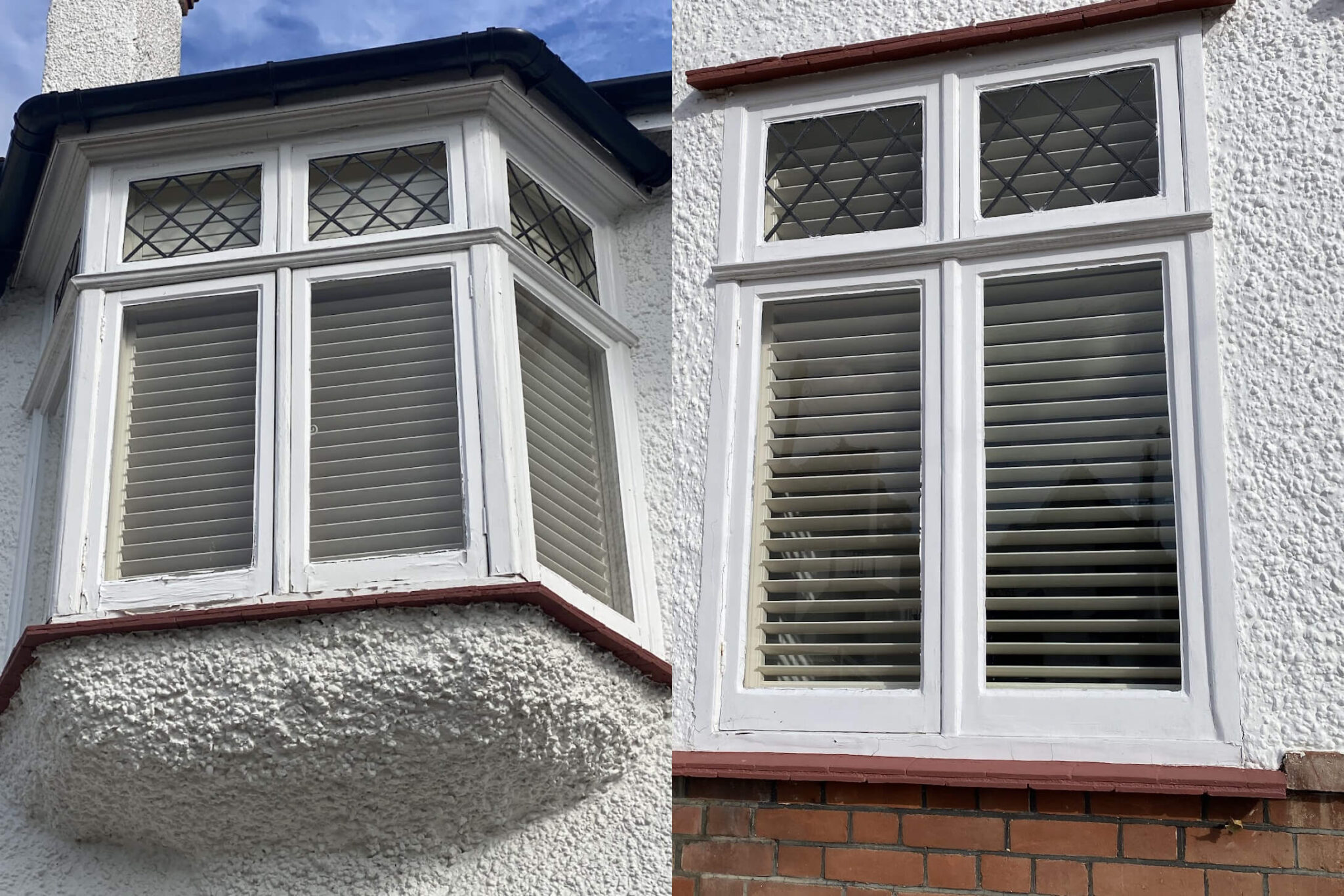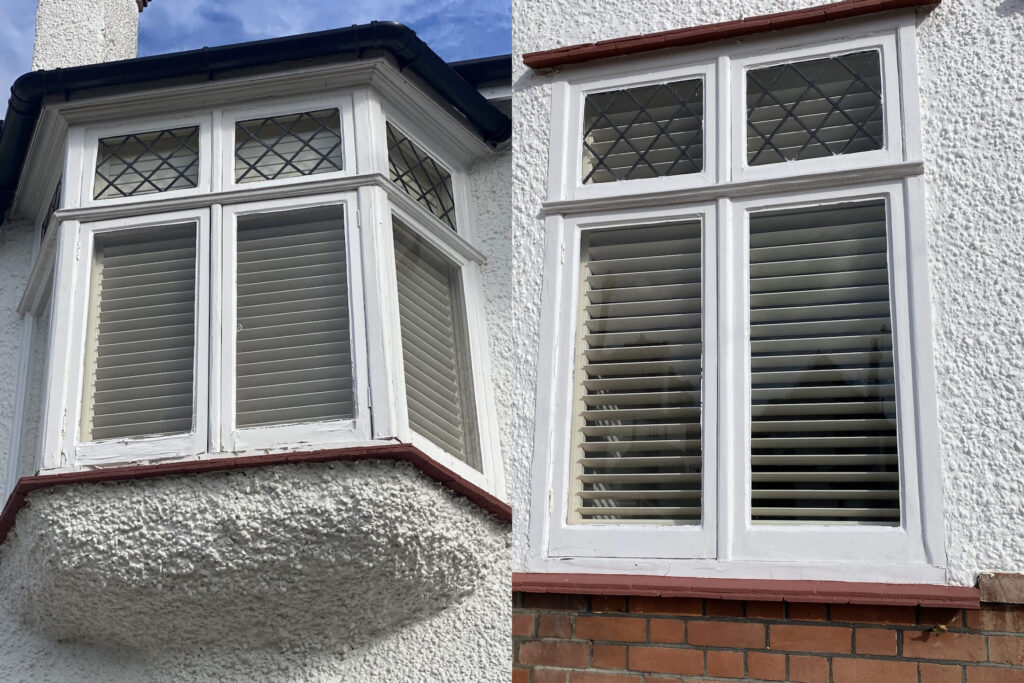 In addition to the frame repairs, we also upgraded the existing single-glazed windows to vacuum-insulated double-glazing.
This modern glazing provides better energy efficiency than even triple glazing while maintaining the aesthetic of the original single-pane windows. VIG double-glazed units can also be produced with toughened glass, which makes it more advanced in terms of safety.
Objectives
Upgrade window glazing to enhance energy efficiency and acoustic performance to match modern windows standards. Specifically, replace an existing single pane of glass with vacuum-insulated glass (VIG) units to reduce heat loss through windows, reduce energy bills and attenuate external noise from nearby roadways.
This glazing upgrade will improve the building's thermal insulation performance and provide a more comfortable indoor environment for occupants.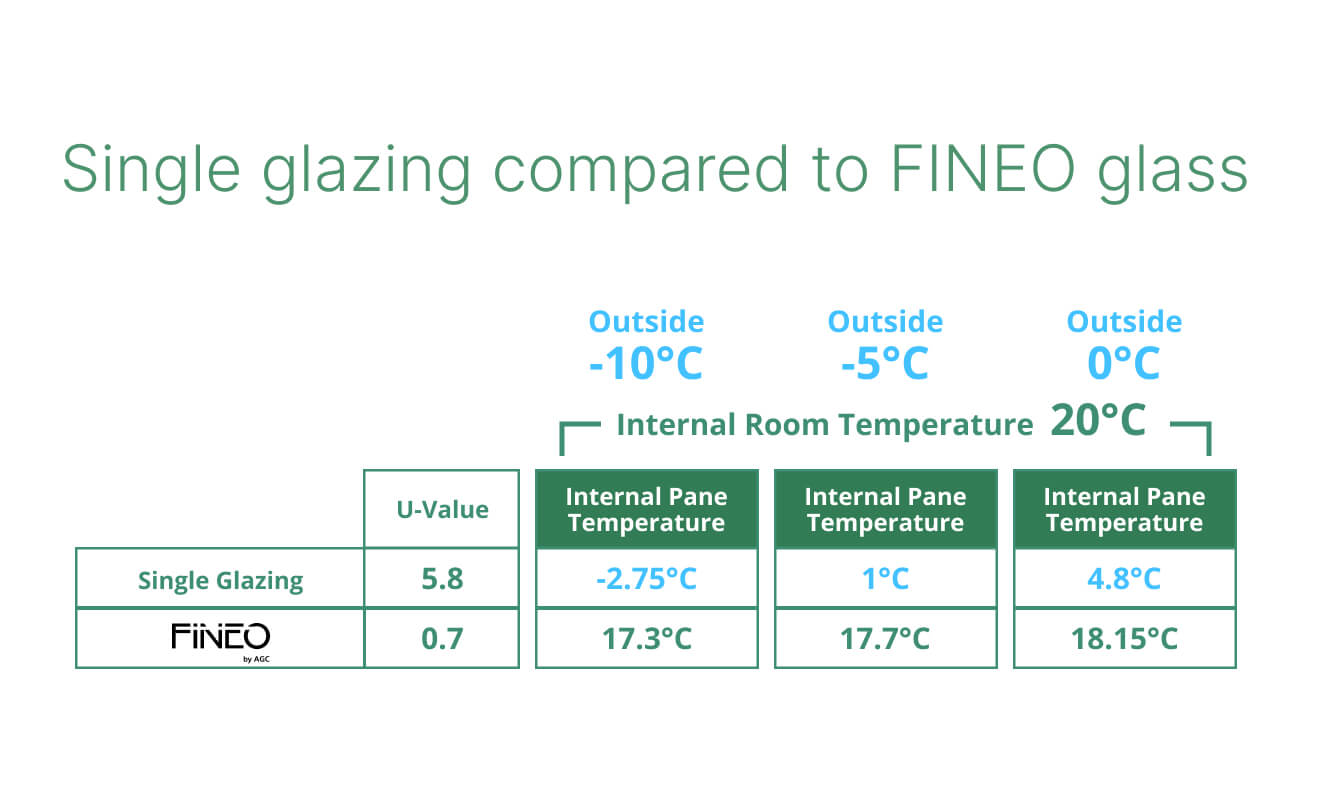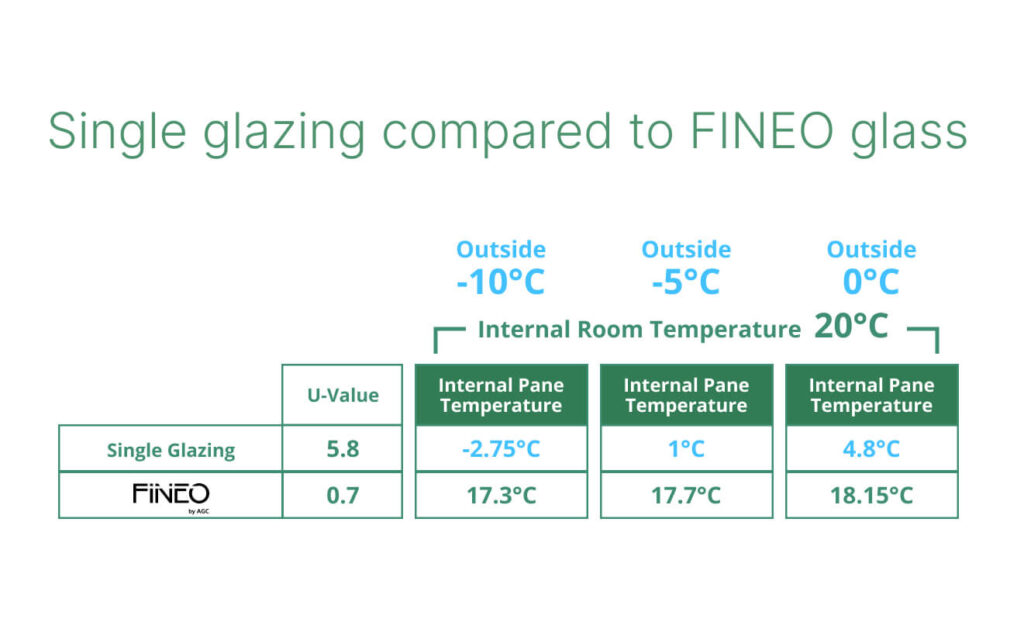 In this project, we used FINEO glass, which has a U-value of 0.7.
Leaded lights double glazing
One distinctive feature of the house was the diamond pattern of the top lights in all the casement and bay windows. Our client wanted to retain these original design elements that gave the house its unique character.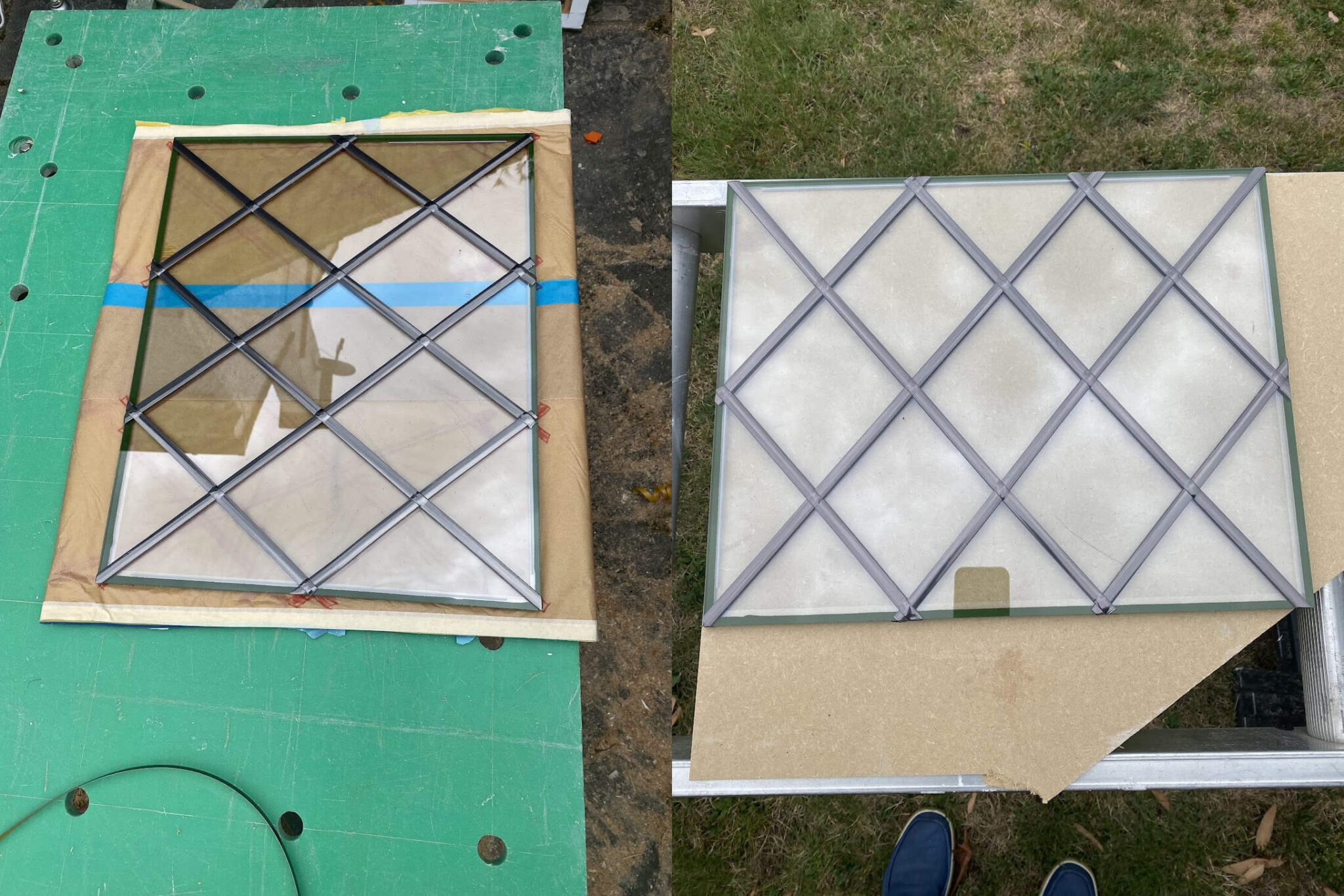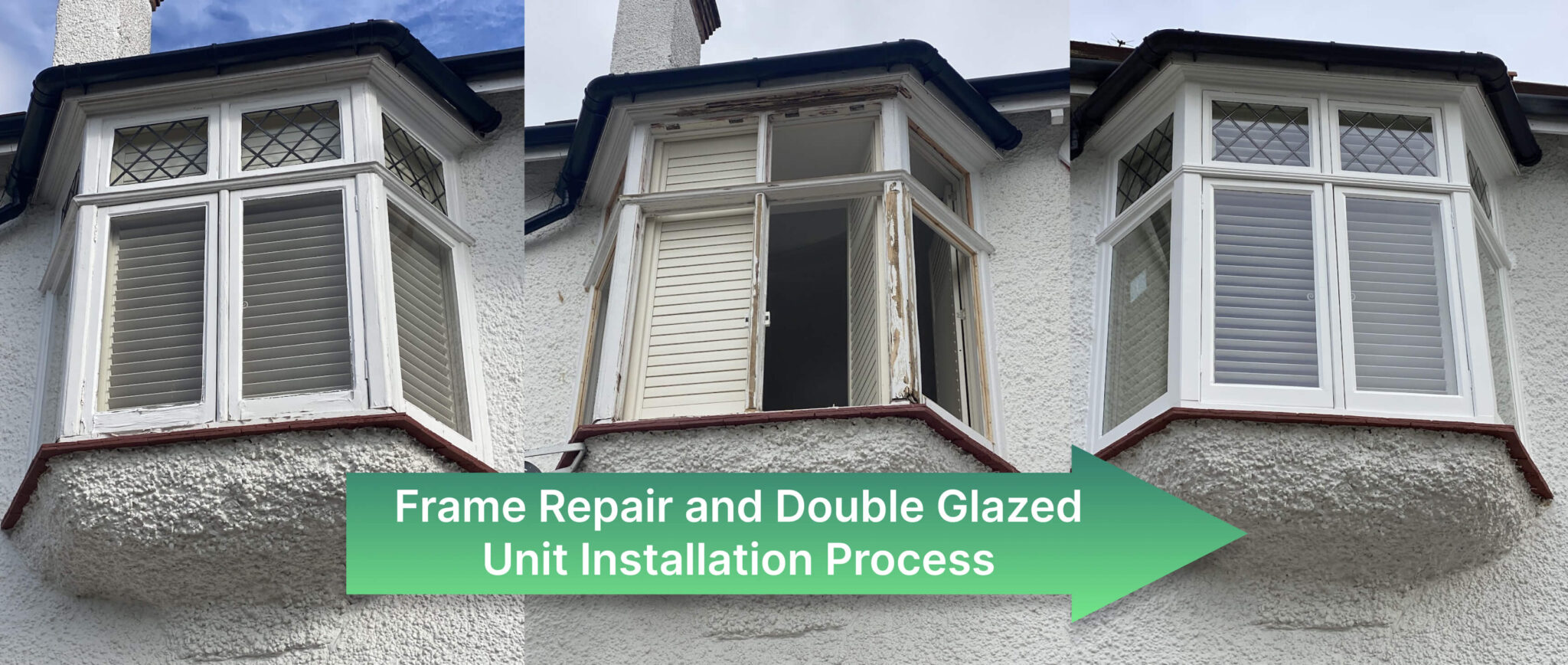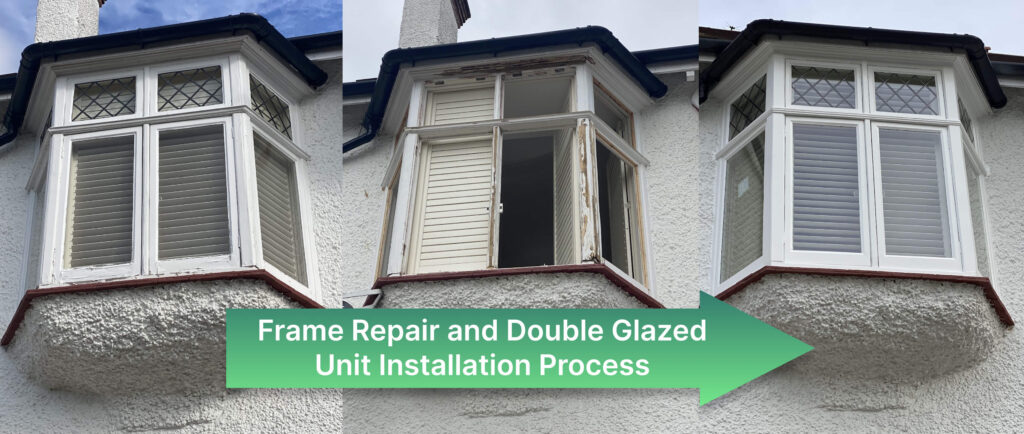 To preserve the diamond-shaped lead lines, we used self-adhesive lead strips to replicate the pattern on the new glass. This versatile technique can be employed to recreate other basic leaded light patterns as well.
Carefully laying the thin lead strips allows new windows to mimic the appearance of the old leaded glass and maintain the historical accuracy and charm of the home's windows.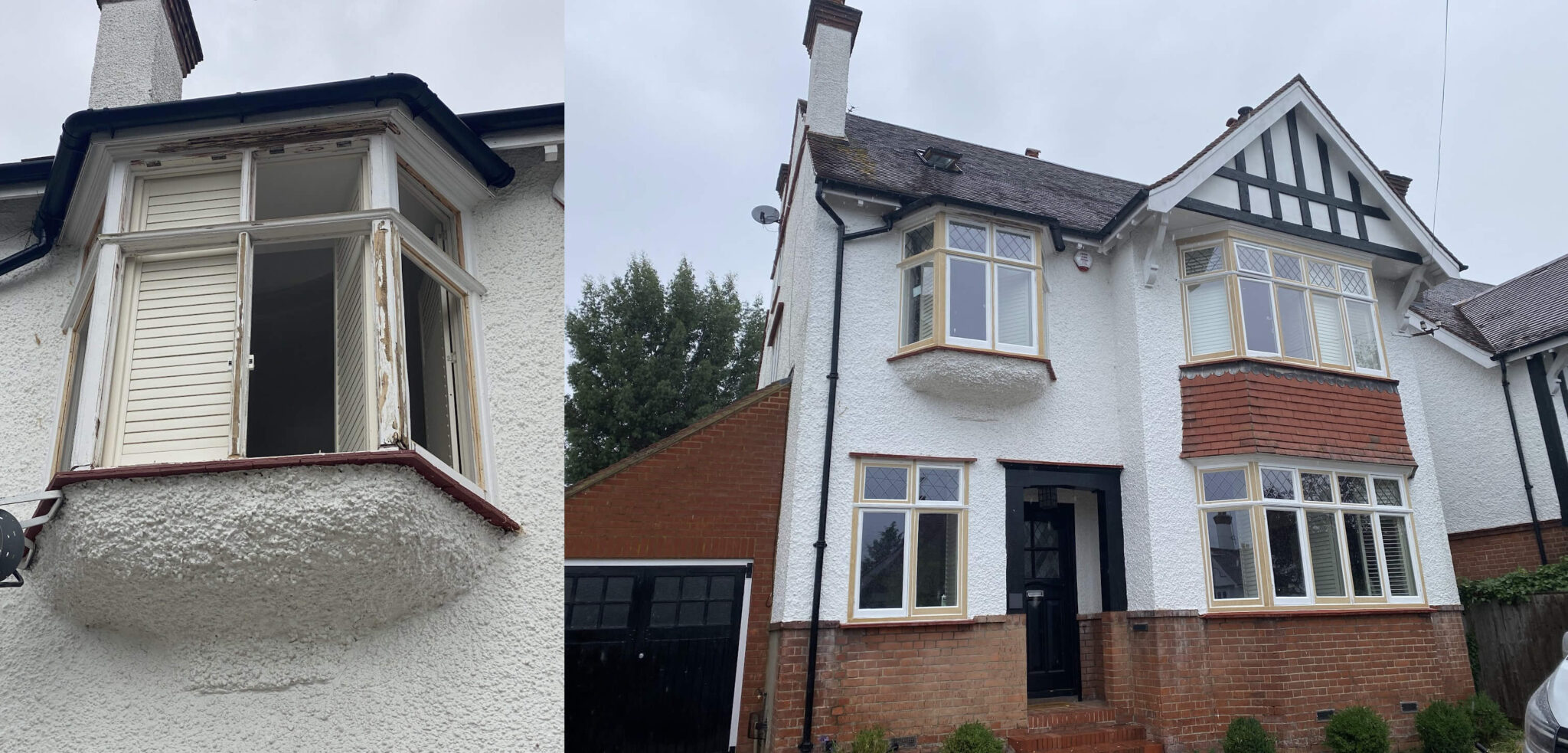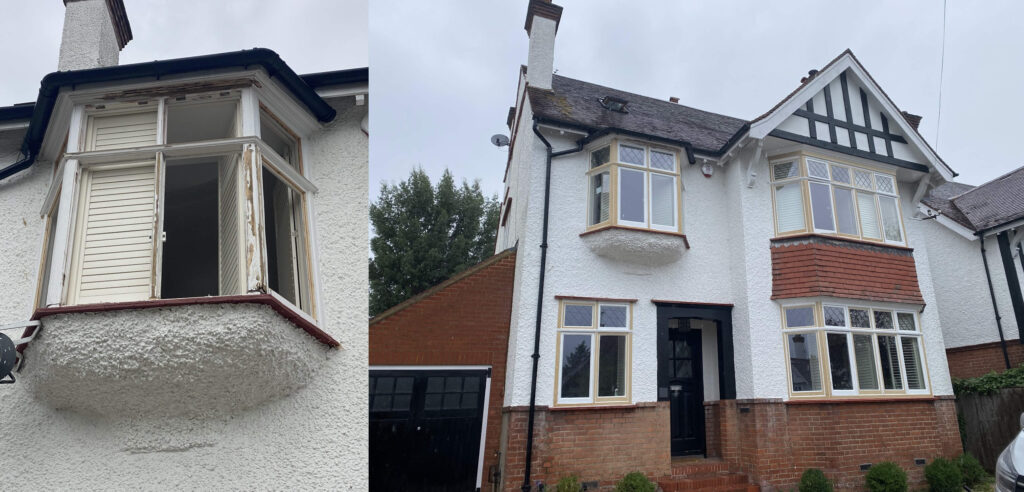 Project completed
By combining careful restoration of the wooden frames with high-performance vacuum glazing, we were able to preserve the appearance and craftsmanship of the original windows while significantly improving their energy efficiency.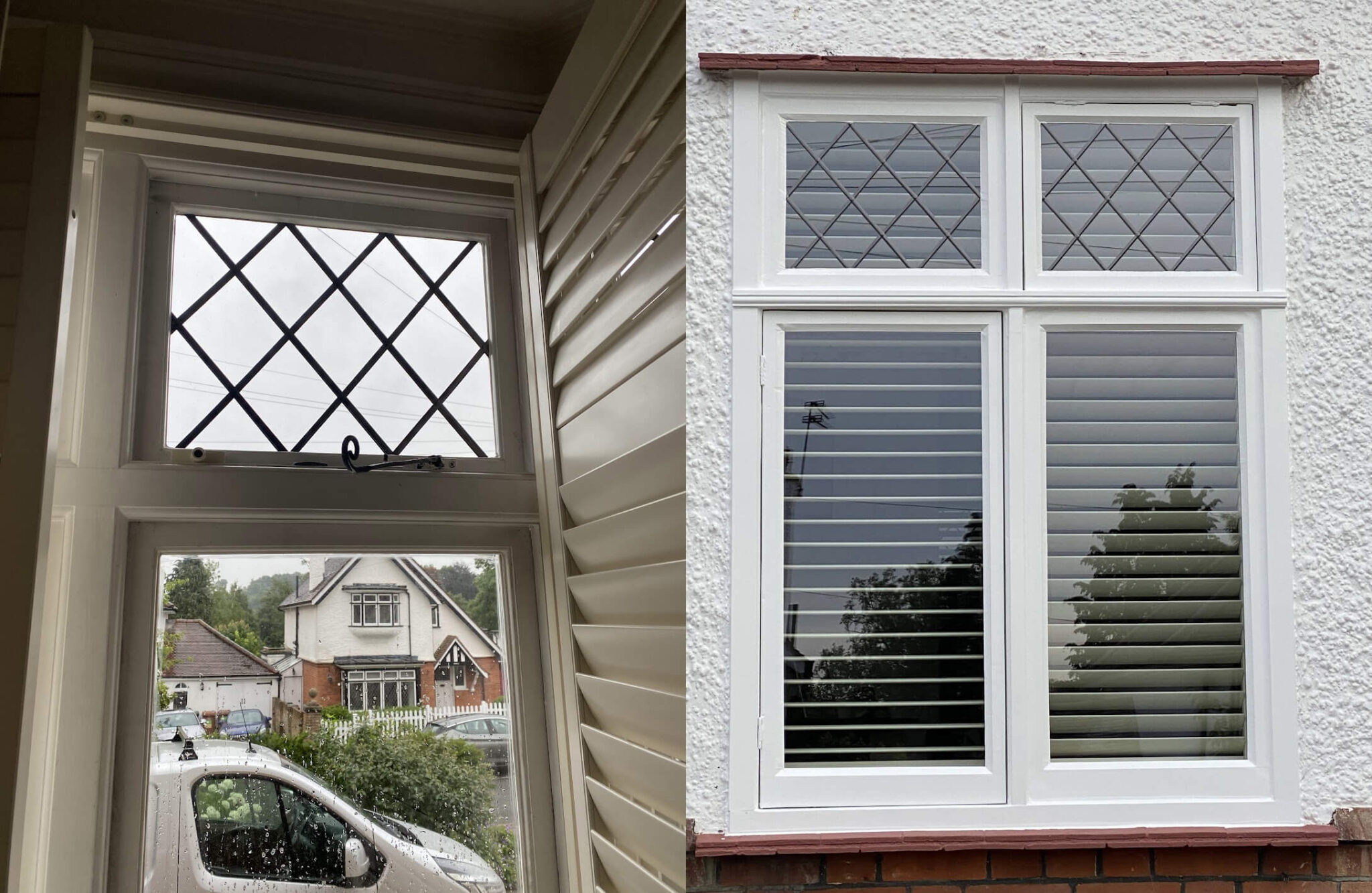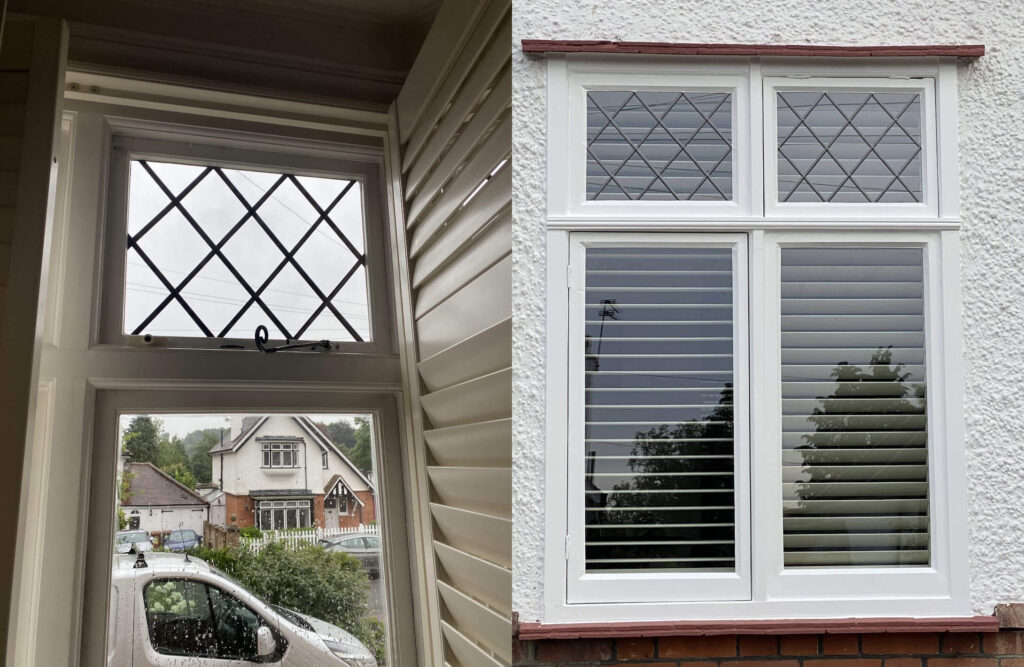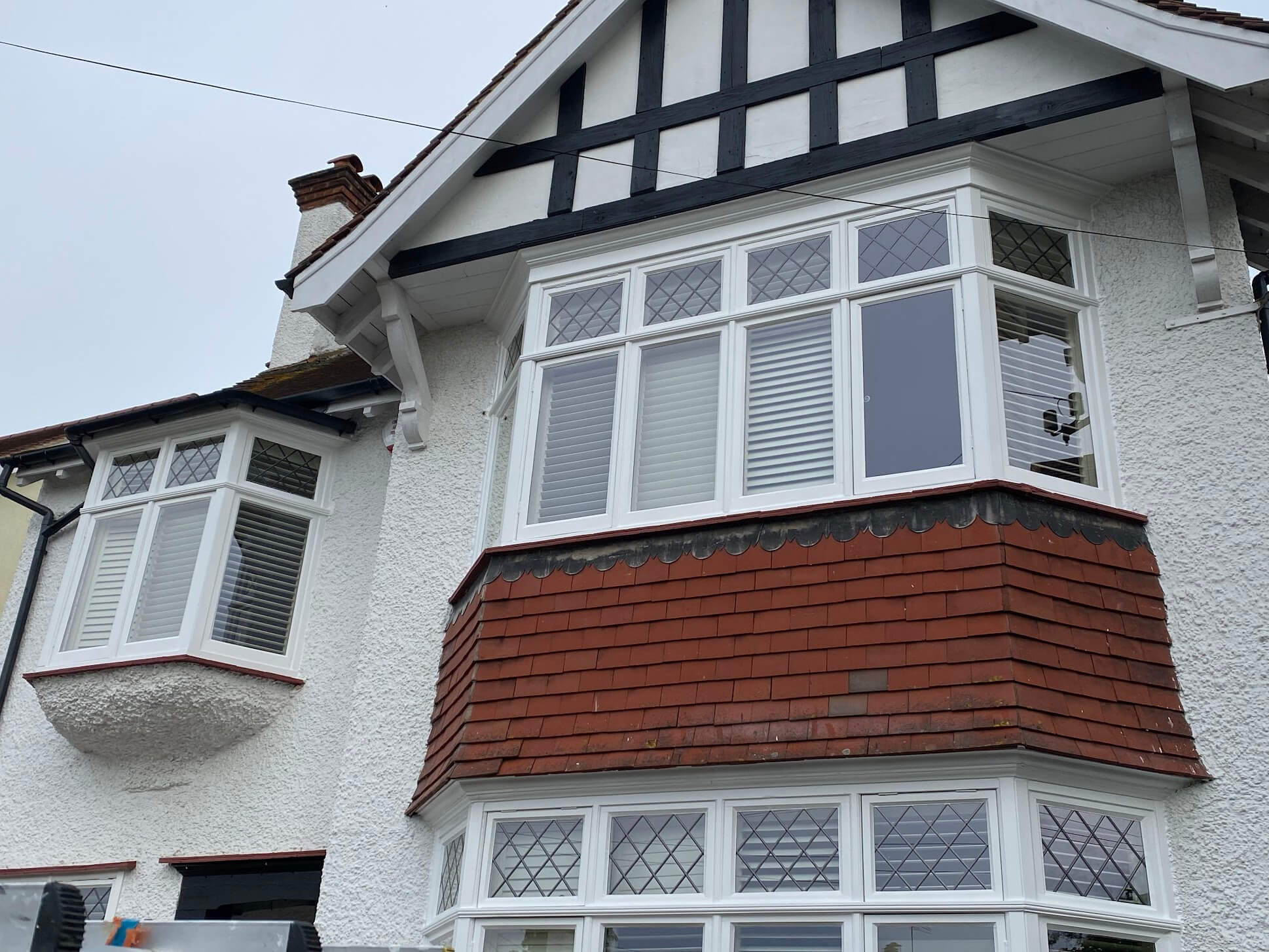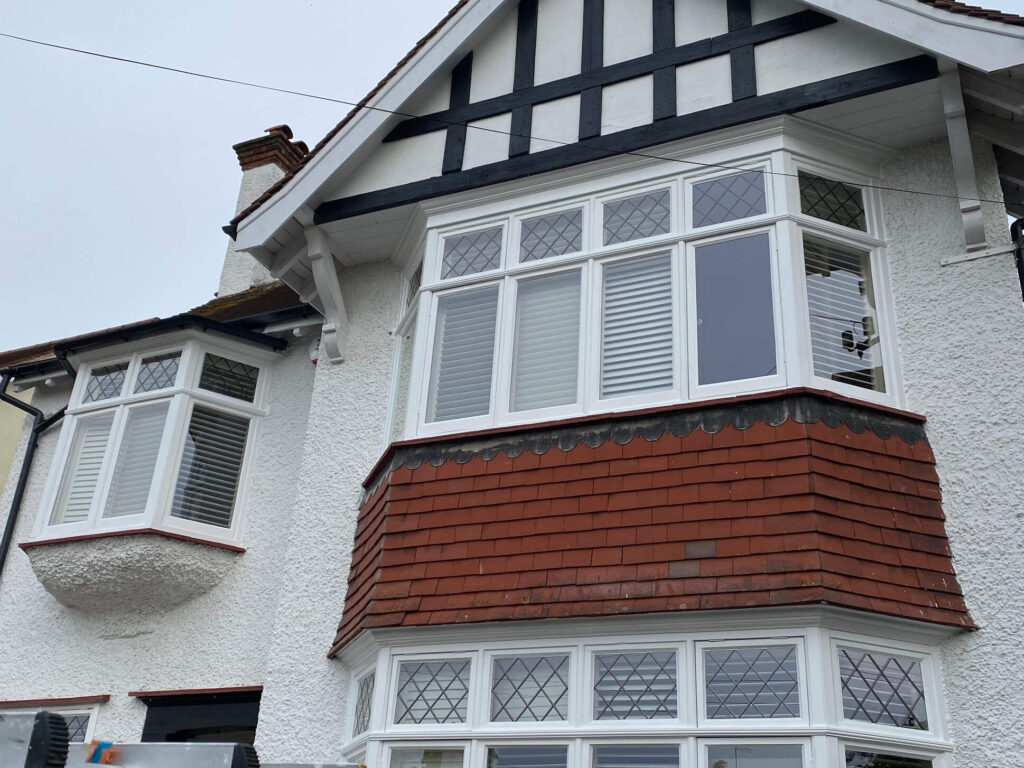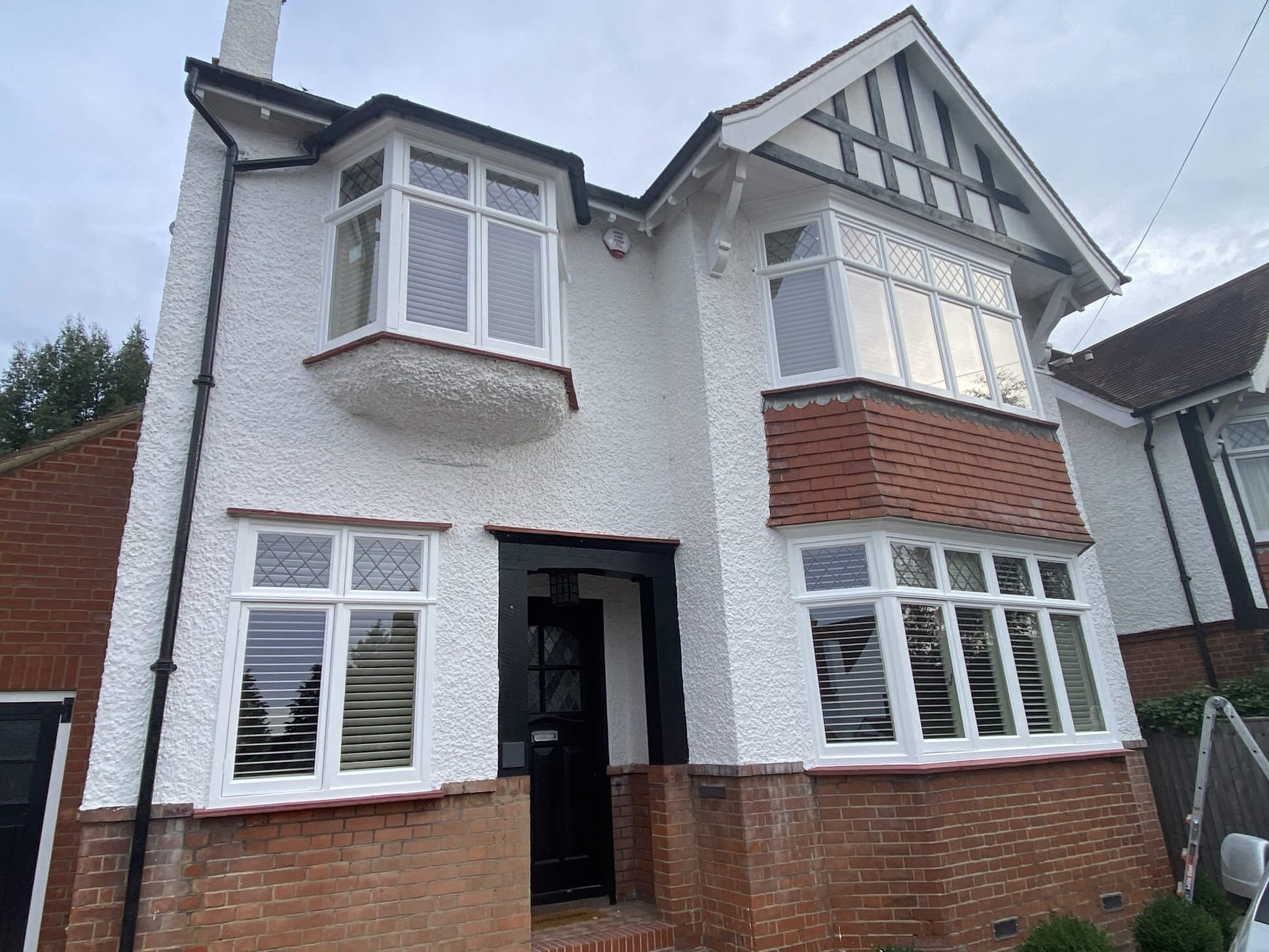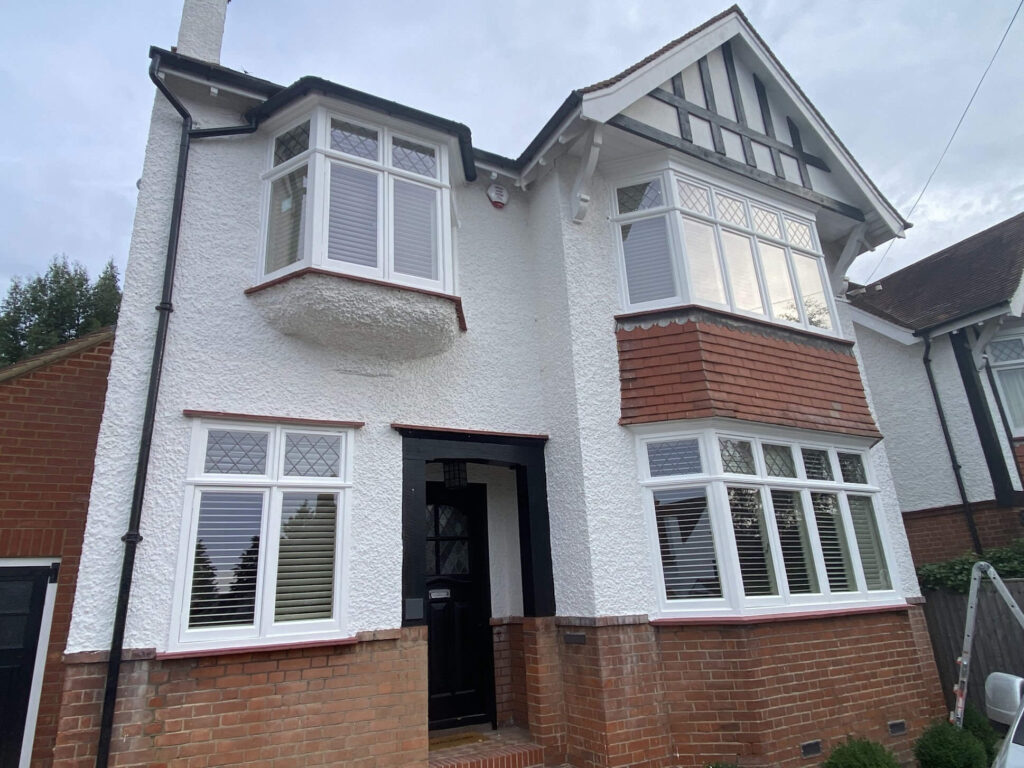 The owners can now enjoy the traditional charm of their home with the added benefits of greater comfort and energy savings thanks to these discreet upgrades.