Following a break-in and vandalism of some of their premises, this client needed 8 offices, a number of doors, and adjoining corridors repaired and re-painted. There was graffiti throughout the building and holes in the walls. We used our 12 years of experience as commercial decorators and painters to restore the premises and help the client put the event behind them.
The Process
Prior to painting, all adjacent areas were carefully protected with masking paper and films for a neat, immaculate finish. Cracks were filled with the best wall filler. We used a spray painting technique for a high-quality result; no brush marks and no patchy surfaces.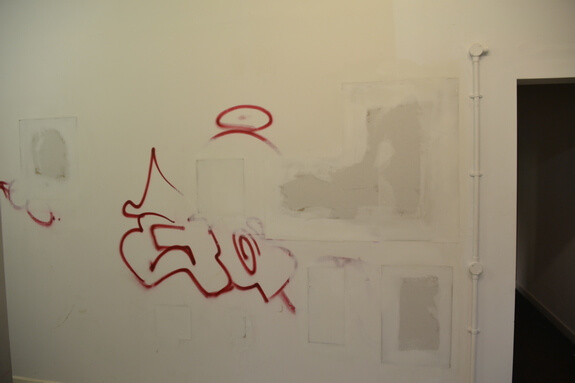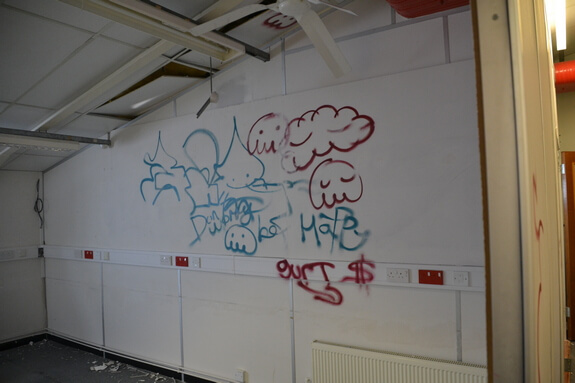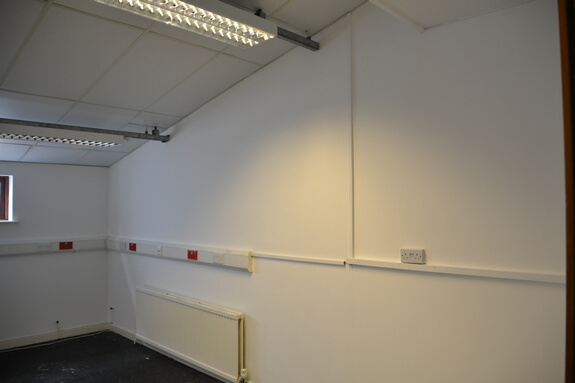 We repaired the damage to the walls; filling holes, gaps and cracks to a flawless finish.
Using 2 coats of professional stain block, we covered the graffiti.

At the time we were the only small decorating company in Cambridge to adopt spray painting technology; using this technique we were able to restore these premises to the bright working environment they were before, in just 5 days. If you are looking to do a similar project and you are unsure how much paint will you need, our paint calculator can assist you.
Please note: We did this project many years ago. Since then we do not offer exterior or interior painting services as we only specialise in wooden window refurbishment and exterior window paint spraying.
We work at the convenience of our clients and managed this project with the facilities manager of the premises to ensure there was no disruption to the running of the business during this project.