KJ Tait Engineers were looking for painting contractors to re-decorate their office in Hills Road, Cambridge. They invited us to quote for the work.
The initial amount of work they wanted us to do exceeded their budget. However, the team loved our attitude and decided to cut out some unessential work and awarded the decorating job to us.
We first started with the exterior front door restoration. The front door's handle was inconveniently located too close to the architrave. Helen (the company secretary) asked us to put it in the middle of the door instead. Once this was done, the old paint on the door was sanded down with powerful sanders, which made the surfaces ultra-smooth and ready for painting.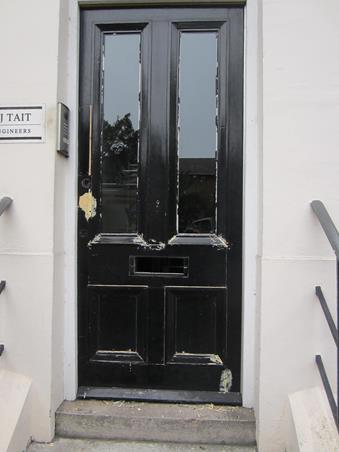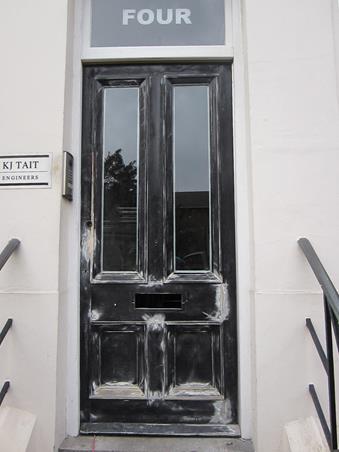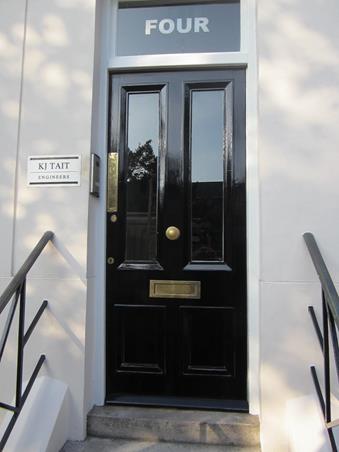 The metal fence had a similar treatment. Ground floor masonry was first treated with an anti-fungal solution and then painted with suitable masonry paint.
We added a specialist anti-fungal solution to the paint to ensure it resists mould and fungus.
Please note: We did this project many years ago. Since then we do not offer exterior or interior painting services as we only specialise in wooden window refurbishment and exterior window paint spraying.
The interior painting was very straightforward. The most important task for us was to carefully cover the furniture to ensure it doesn't get covered with dust, let alone paint splashes.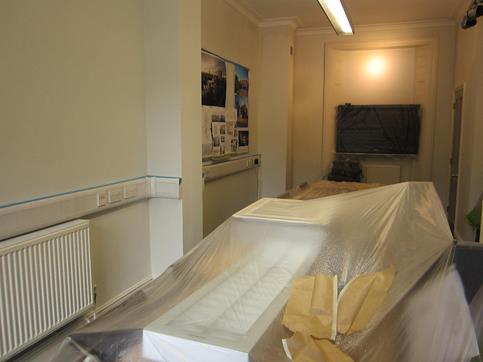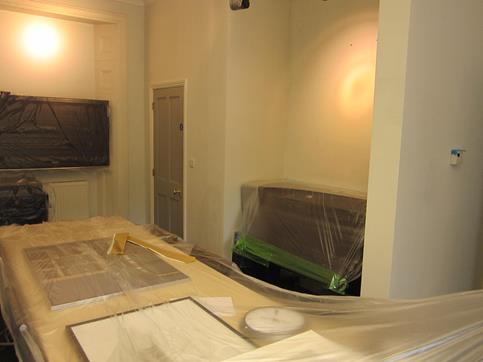 The rest was easy-applying stain block to ensure the stains do not come through fresh paint, paint spraying ceilings, painting walls, sanding woodwork, filling cracks with the best wall filler and gaps with caulk and painting the woodwork.
The whole job was done over three weekends. This way the work of the office went on uninterrupted. Another decorating project is done well within the agreed time frame, on budget and to the client's full satisfaction.