How can I make my sash windows more secure?
When it comes to security, one of the biggest targets in a home are the windows. Nearly a third of all break-ins occur through them, even when locked, so it's important that you ensure they're solid and secure.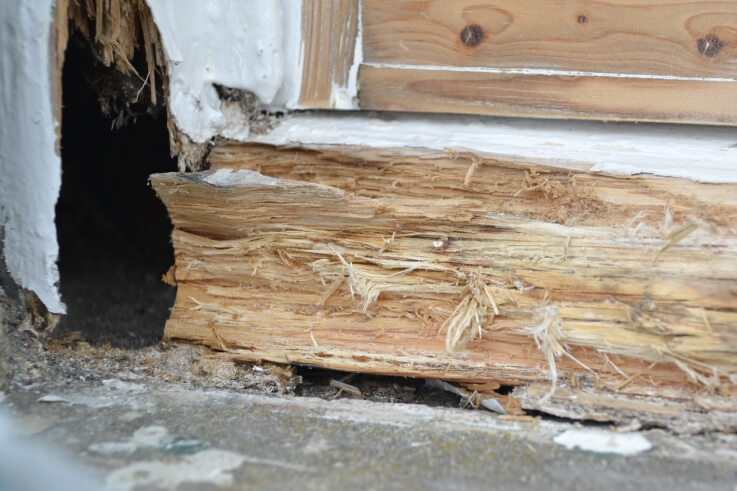 Make sure your sash windows are in good condition
The beauty of traditional timber-framed sash windows is one of their biggest selling points, and it's hard to match their charm with modern uPVC equivalents.

The downside to timber windows is that they need to be regularly maintained to avoid rot, warping and weather damage.

Failing to keep windows painted and protected can leave them difficult to operate and vulnerable to attack.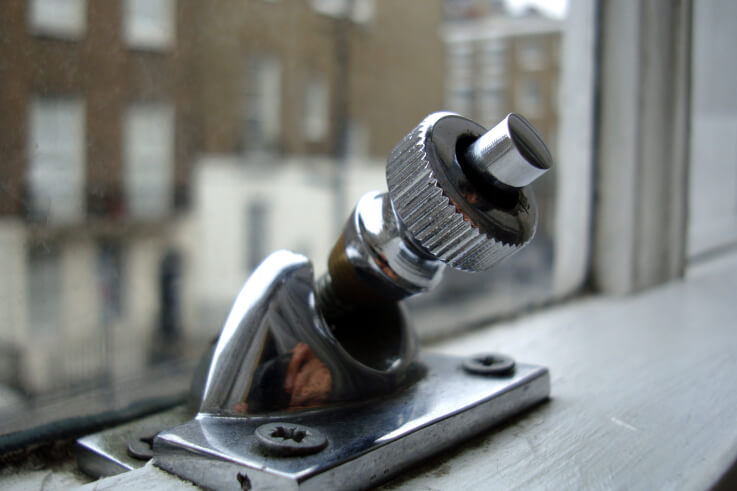 Install sash window screw locks
There's a good chance your sash windows already have these installed, but if not, they're an invaluable way to protect your property from forced entry.

They're simple to install and very strong- all you need to do is to drill through both frames and install hardened metal barrels that keep them locked together.

This method secures the sash windows and allows you to lock and unlock them with a key from inside. The added benefit is that these locks aren't visible from outside and are impossible to pick. Just make sure you keep them locked.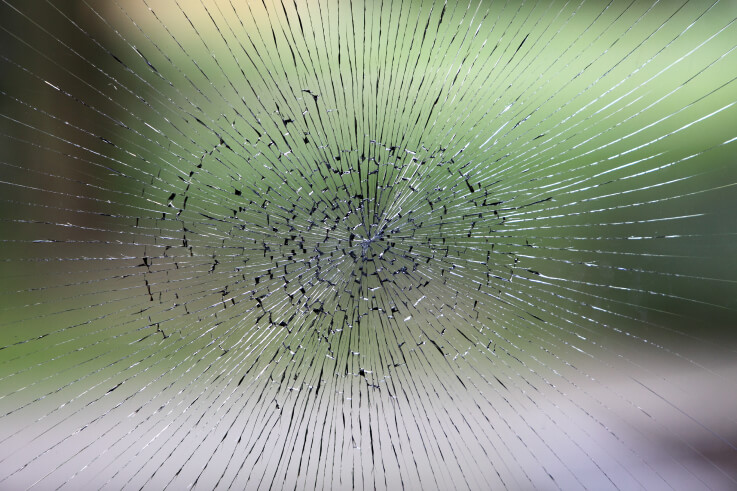 Upgrade your glass panes
Old, brittle panes of window glass might just be the weak link in your home security setup.
It's possible to upgrade the glass itself to modern, high-performance safety glass without changing the look of your traditional timber sash windows.
Safety glass can be heat-treated, tempered or laminated in order to make it almost impossible to break into, leaving you and your home safe and secure.
Different styles of sash windows locks
Quadrant Sash Window lock Fasteners
are simple and elegant security solutions, available in a range of materials to suit different tastes. A small arm attaches two plates on the window frame and casement, keeping the window shut.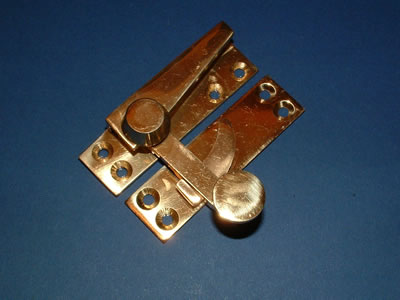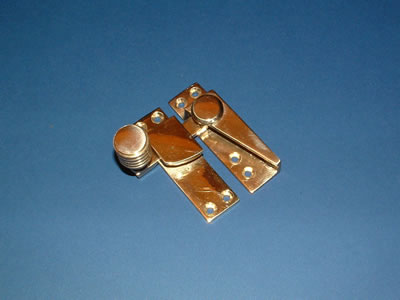 Brighton sash window lock Fasteners
also attach to both the window frame and casement but use a screw mechanism for added security. Available in locking and non-locking varieties.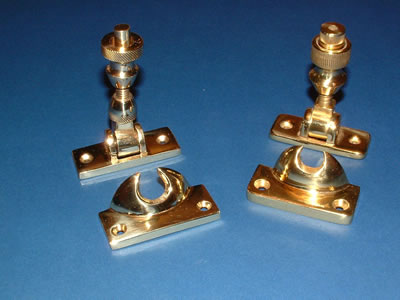 Fitch fasteners
are a traditional way to secure windows that use a semi-circular plate on a pivot to keep the windows shut tight. They're also available in locking and non-locking versions.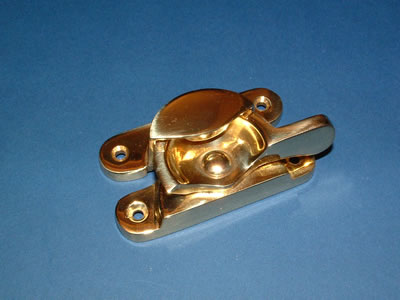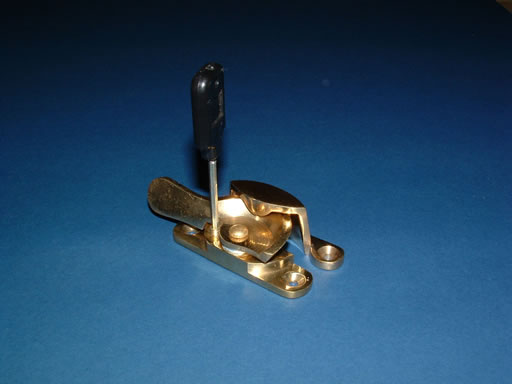 Claw fasteners
are another traditional Victorian window lock, that makes use of a cam action to pivot a curved metal claw into a receiver.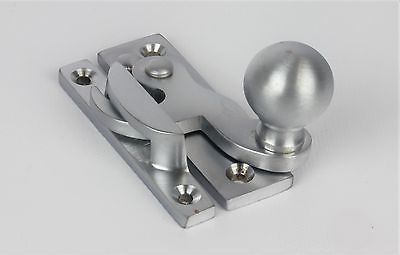 Other sash window furniture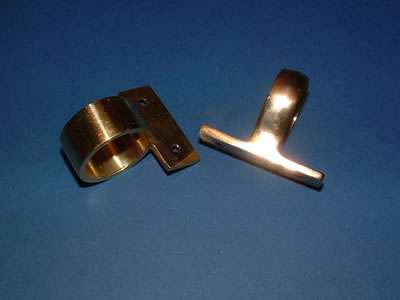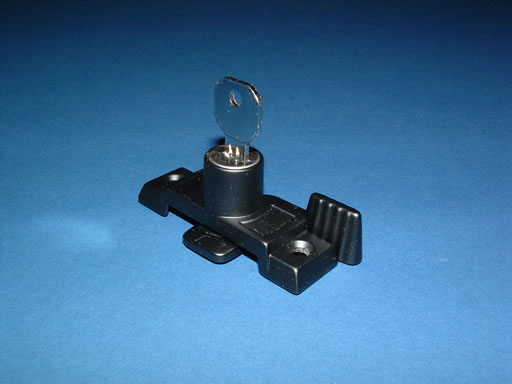 How do you lock a sash window?
Securing a sash window securely depends on what type of lock you have installed, but the general principle is to make sure that the frame can travel easily and smoothly inside the casement before latching the frames together and engaging any sash window screw locks or stops you have installed.
Average price per sash window lock
The range of prices starts at just over £5 for a basic fitch lock, to around £10 for a set of sash window stops, depending what brand you go for. A handsome set of hook fasteners in brass could cost you as much as £25 each, excluding delivery.
Sash window stops
What is a window sash stop?
They are a simple mechanical security enhancement for timber framed sash windows. They stop the sash from moving past a certain point using a metal peg that protrudes from the frame.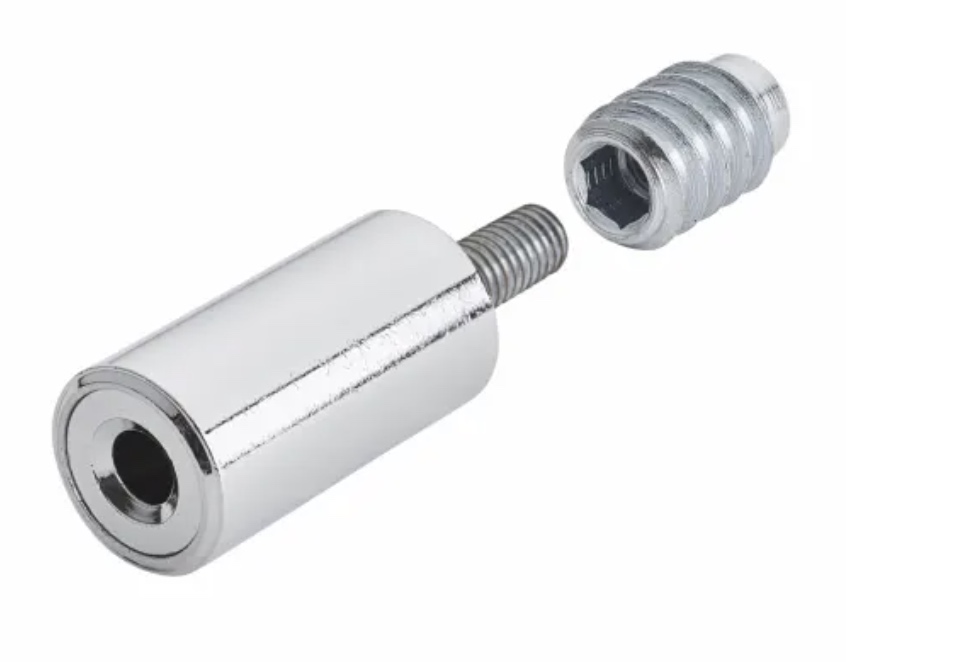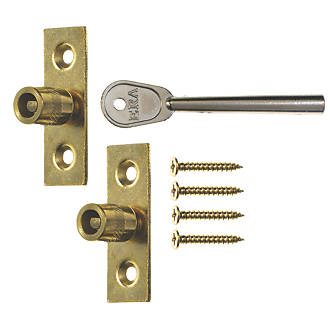 How do you fit sash window stops?
They come as two parts- a receiver that you screw into the inside of the window frame, and a steel barrel that fits inside the receiver. All you need to do is drill the correct size hole into the frame and screw in the receiver. The barrel then screws into the receiver when in use.

If you want to let in a cool breeze on a warm day, you can also install another set of sash window stops higher up the frame, allowing you to open the sash windows partially, but not enough to let someone climb in.
Average price per sash window stop
A set of decent window stops are £10, depending on brand and excluding delivery.
Sash window restrictors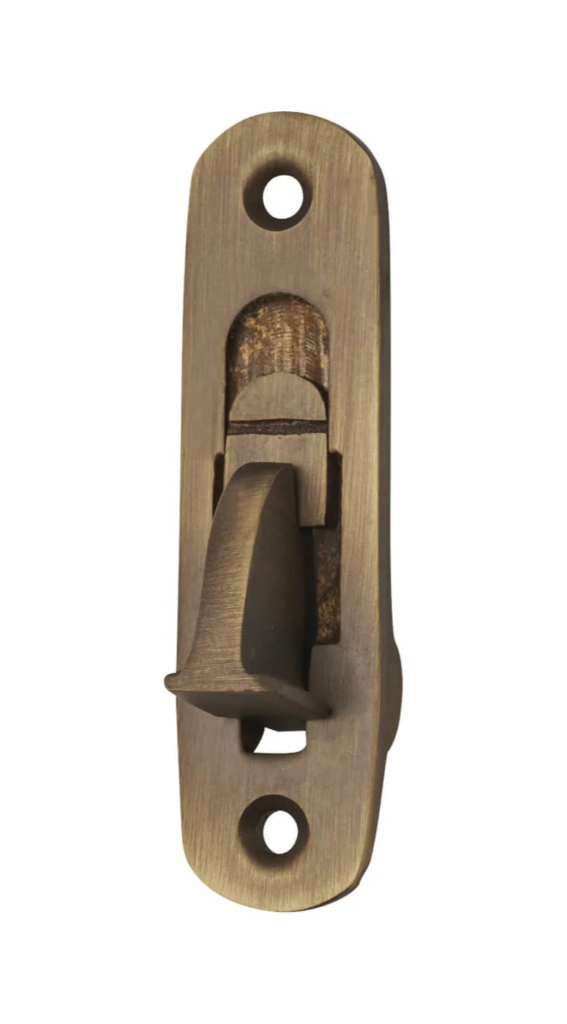 What are sash window restrictors?
You can fix a restrictor device into the frame in order to stop them from moving past a certain point. Available in a barrel shape like traditional stops, you can also order versions that use a spring-loaded tongue device that can be locked open or closed with a key.
Are window restrictors safe?
If they're installed correctly, they're incredibly safe. The industry standard opening size for sash windows in the UK is 100 mm, because it's too small for an infant to climb out of, or for a burglar to climb in.
Average price per sash window stop
You can order a set of restrictors for around £4 each, excluding delivery.
Top sash window locks makers brands
Here are some of the biggest and best brands to look for when upgrading your sash window security:
Defender Security
ERA Home Security
Yale
BURG-WÄCHTER
FAQ: Sash window locks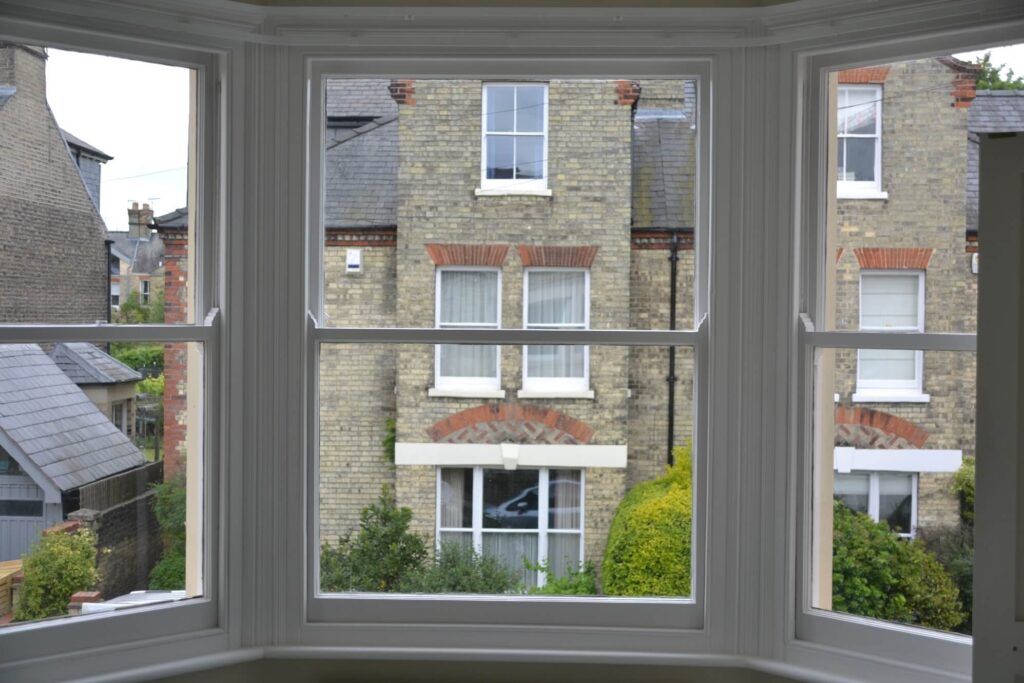 Are sash windows easy to break into?
If you've followed any of the tips above, breaking into your traditional sash windows will be extremely difficult. Since most burglars are opportunists, they'll quickly give up if they see that you've taken your home security seriously and move on to an easier target.
If you haven't upgraded your security, then sash windows can be alarmingly easy to break into- a burglar can use a knife or screwdriver to pop open a pivot latch or hammer off a screw latch if they're old or not well maintained.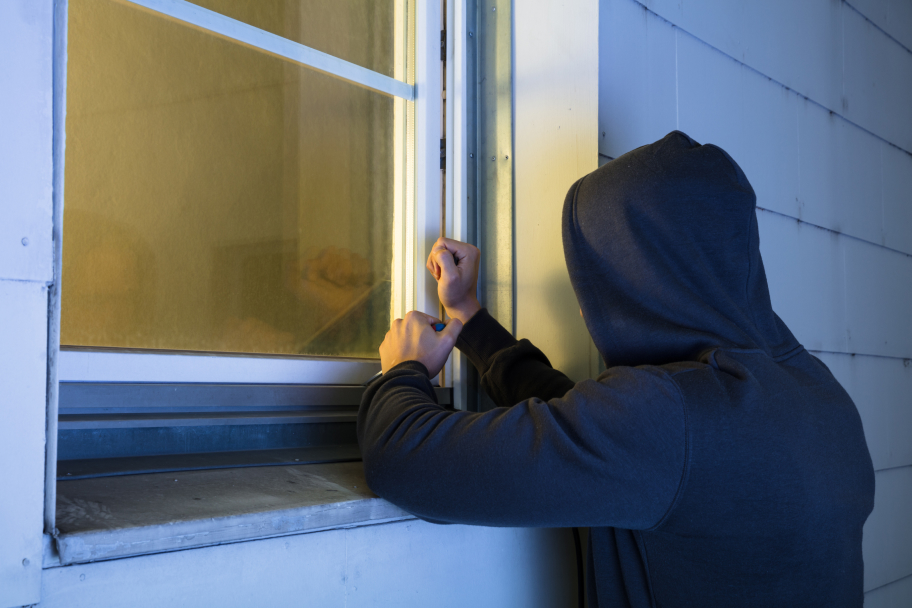 How secure are uPVC sash windows vs timber frame sash windows?
uPVC sash windows might not have the authentic look of timber frames, but they do have the edge when it comes to home security. One of the biggest benefits of uPVC is that it's pry-resistant- a uPVC frame will bend before it breaks.

It will also make use of a steel multi-point locking system that is much more secure than traditional single-point locks and latches. The double glazing acts as an extra layer of security as well.
How to install sash window locks
Installing any number of barrel fasteners is an easy DIY job if you're handy with a drill. All you need is a few screws and you can save money by doing the job without having to contact a registered trade professional.
Should you paint over sash window locks?
If you want to achieve a quality finish, you should always remove any ironmongery from your sash windows before painting. It might seem like a hassle, but in fact, it makes the painting process much easier- you won't have to mess around with painter's tape and the finished details will look miles better.