Sash window restoration service in Newbury is a great way of breathing new life into windows on a period home without changing any of the charm and beauty of the home. If you're in Newbury, Berkshire and have traditional sash windows, you may be considering getting new windows installed.
You may have even been told by other window companies that there is no way to save your beautiful original windows. Well, at Chameleon, we disagree. We have a wealth of experience restoring beautiful wooden sash windows back to their former glory and have every service to help you with this too.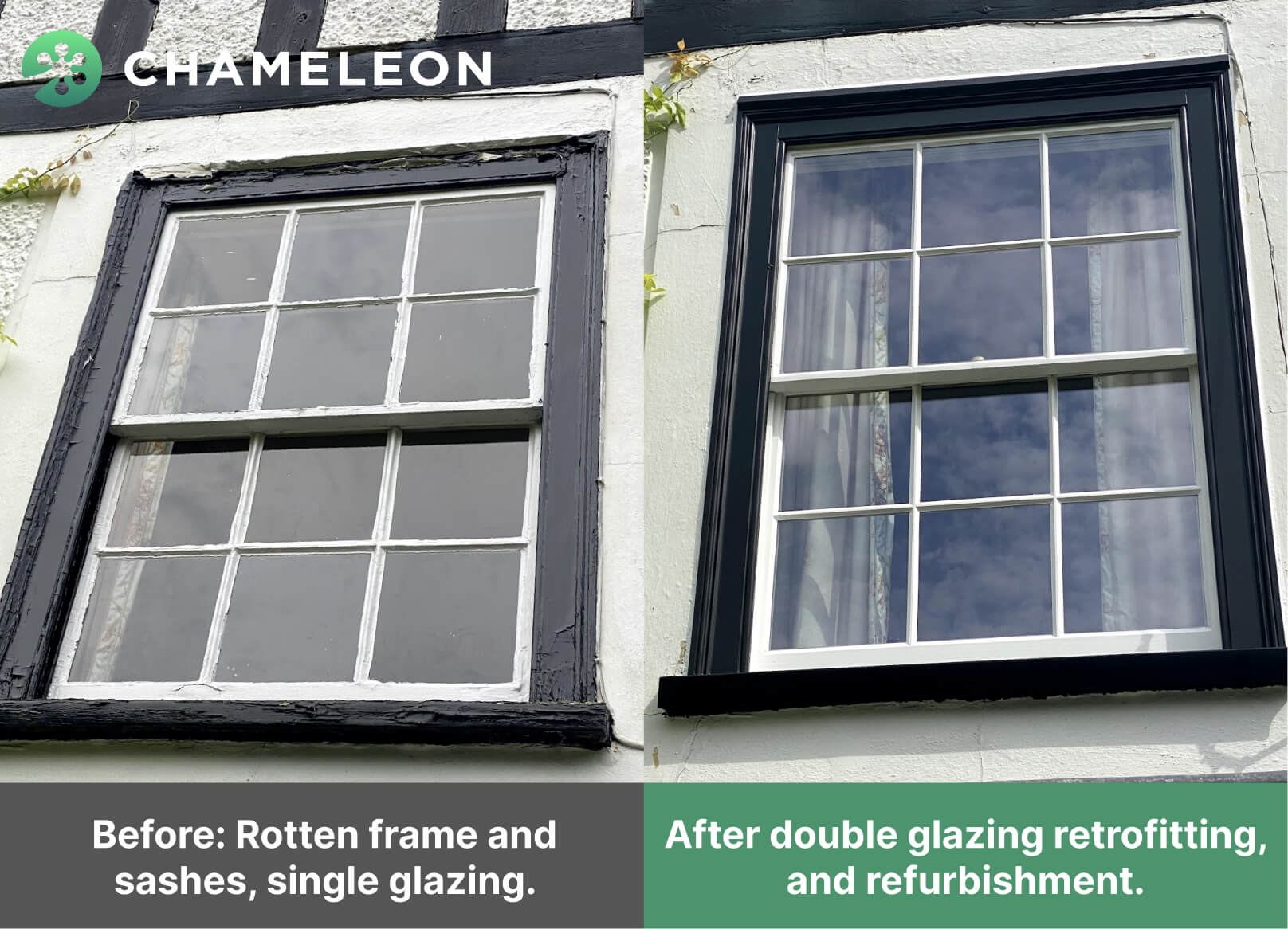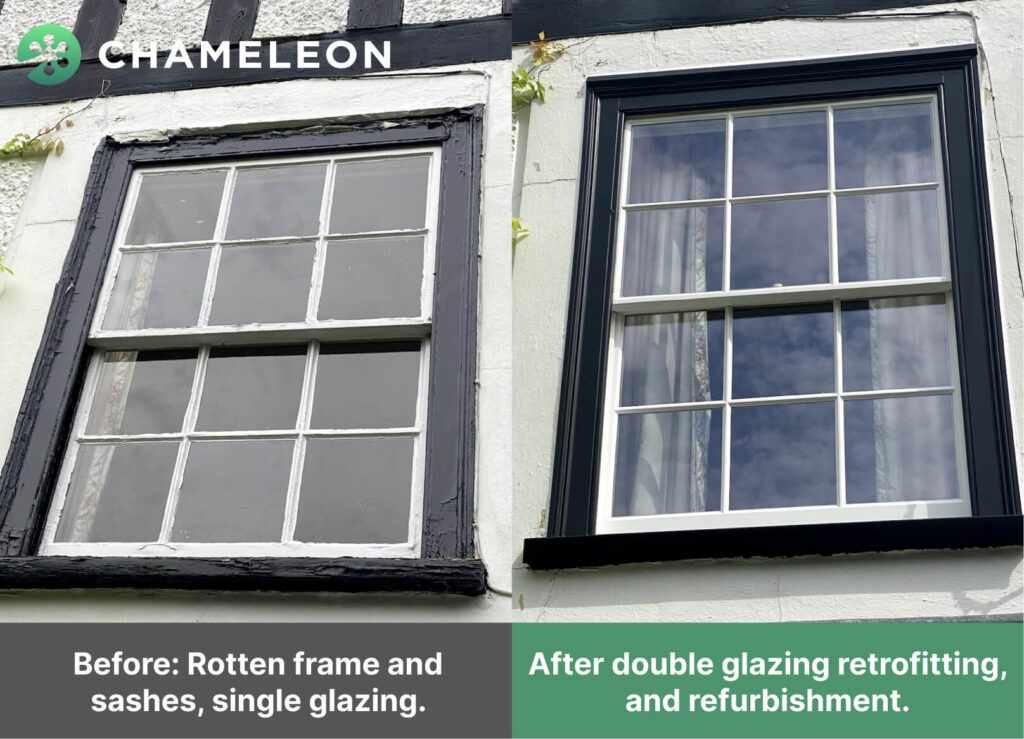 Sash window repairs Newbury
If your sash windows haven't been cared for or maintained for a while, they likely need some repairs. Chameleon will inspect your windows and remove any damaged or rotten wood. We can then splice in engineered wood that is designed to last over 50 years.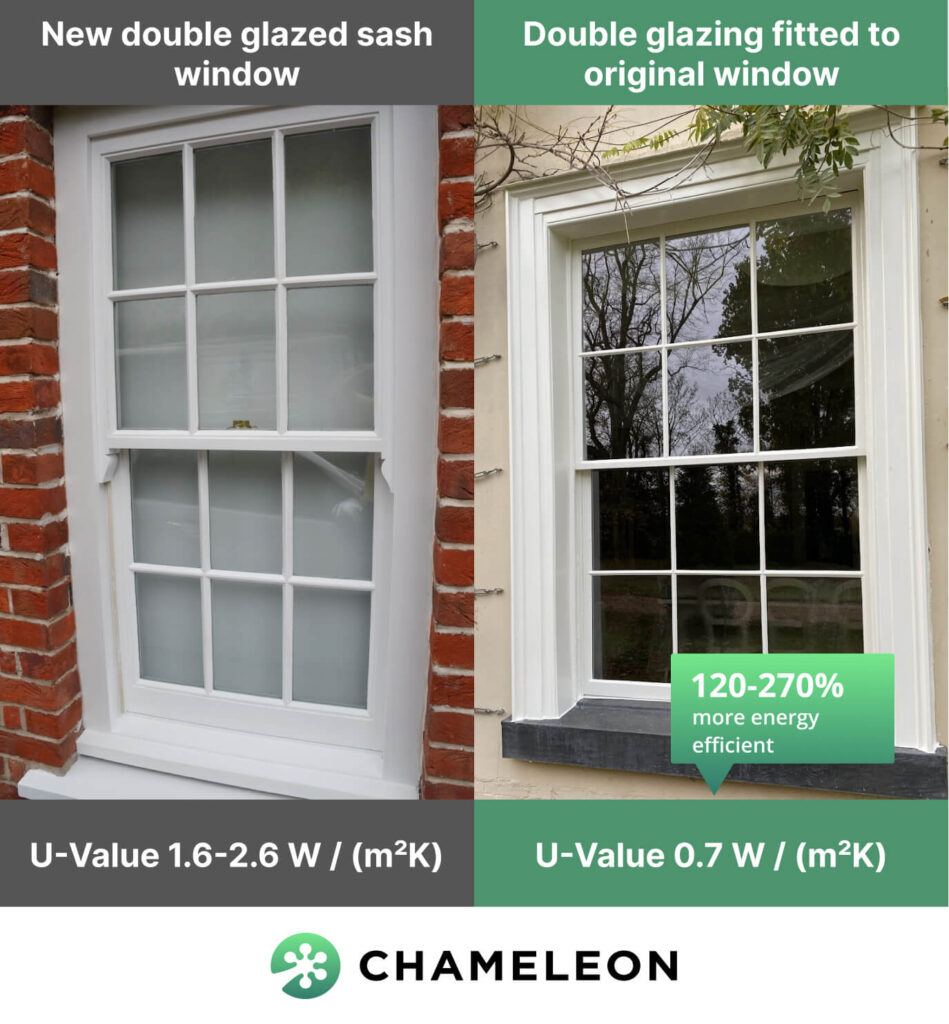 We take great care to ensure our sash and casement window repairs add strength to the window again, without any loss of character. All of our repairs are done to match existing joinery techniques and beading profiles. So, your windows won't look any different after our repairs. However, they will be stronger than ever and ready to accept glazing.
Single glazed windows double glazing retrofitting Newbury
Chameleon has many years of experience retrofitting double glazing into the period sash and casement windows.
More often than not, we can use your existing timber window frames and add double glazing to these. So, the window frames won't change. Thus the style and charm of your period home won't change at all, but the energy efficiency of your home will improve tenfold.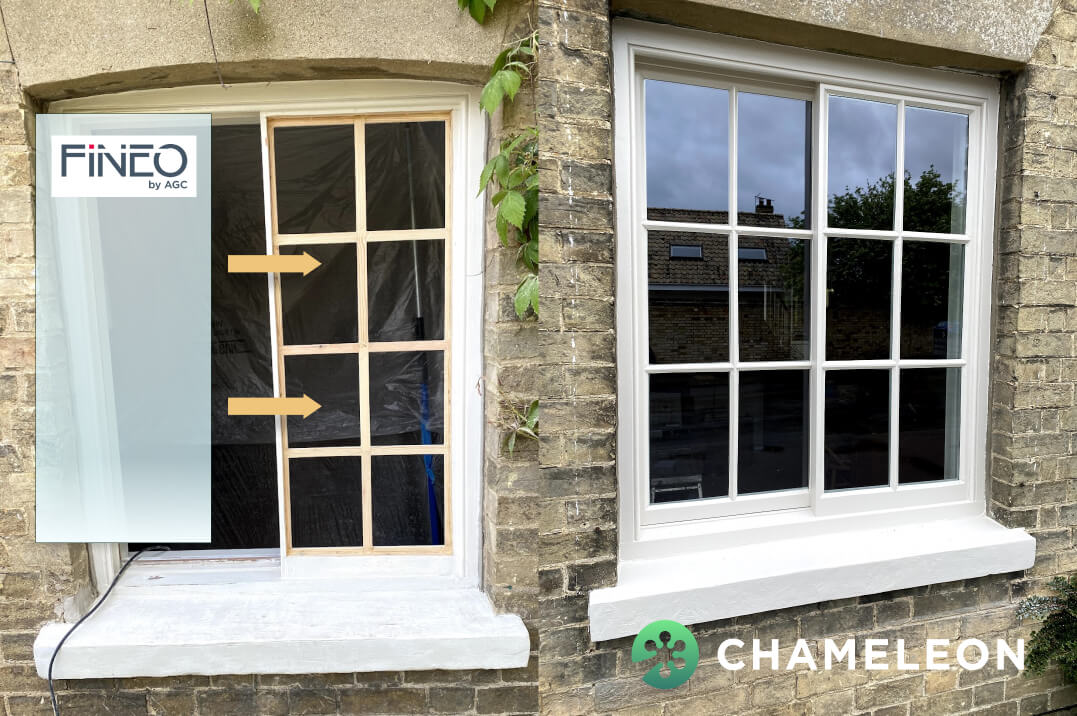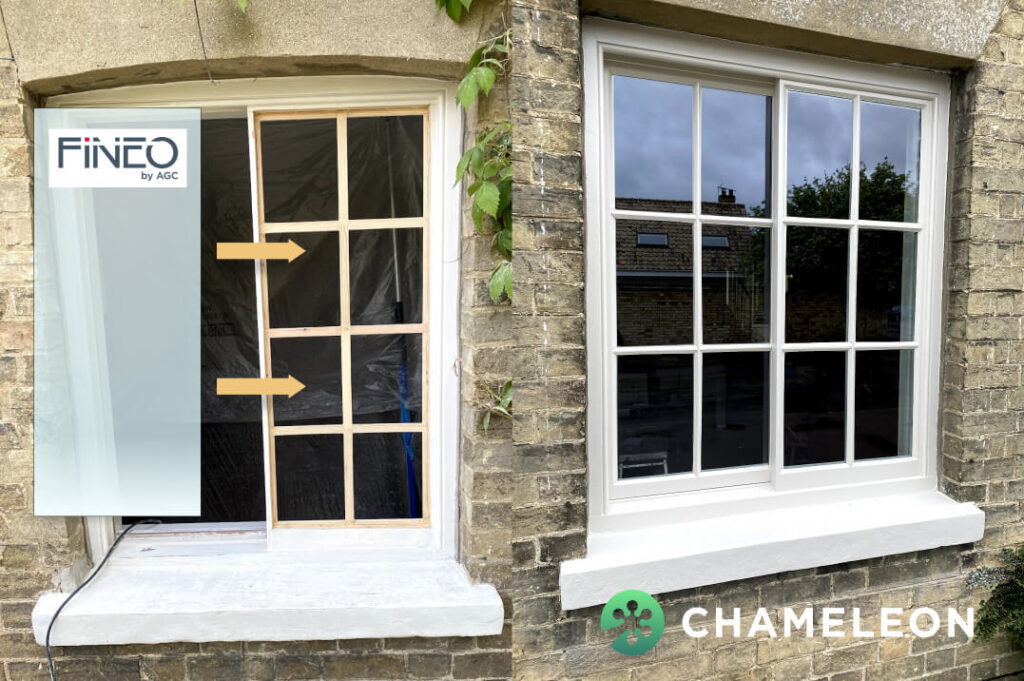 We use FINEO glass in all of our retrofitting projects. This is ultra-thin double glazing with the same thermal properties as triple glazing, but it is only 7mm thick. This means that with minor changes to the window frames that you can't see once the work is completed, your period home can have beautiful sash windows like always, but they will prevent thermal changes in your home much more efficiently. If you'd like to retrofit double glazing into your period home in Newbury, give Chameleon a call today.
A great alternative to secondary glazing and new double-glazed replacement windows
Period homeowners used to have to make a decision between sash window secondary glazing or modern uPVC or aluminium double glazing units. Neither of these is ideal for period homes. Modern double glazing units (uPVC windows) can change the charm and style of your property in a major way, but they do offer very good energy efficiency.
Secondary glazing doesn't change the look of your property from the outside but does from the inside. It also makes opening the window a two-step process, and you lose space on your window sill. Plus, secondary glazing is only as energy-efficient as the sash window in front of it. If your sash windows are missing draught-proofing or need repairs, the secondary glazing isn't going to do much in terms of temperature changes and energy efficiency.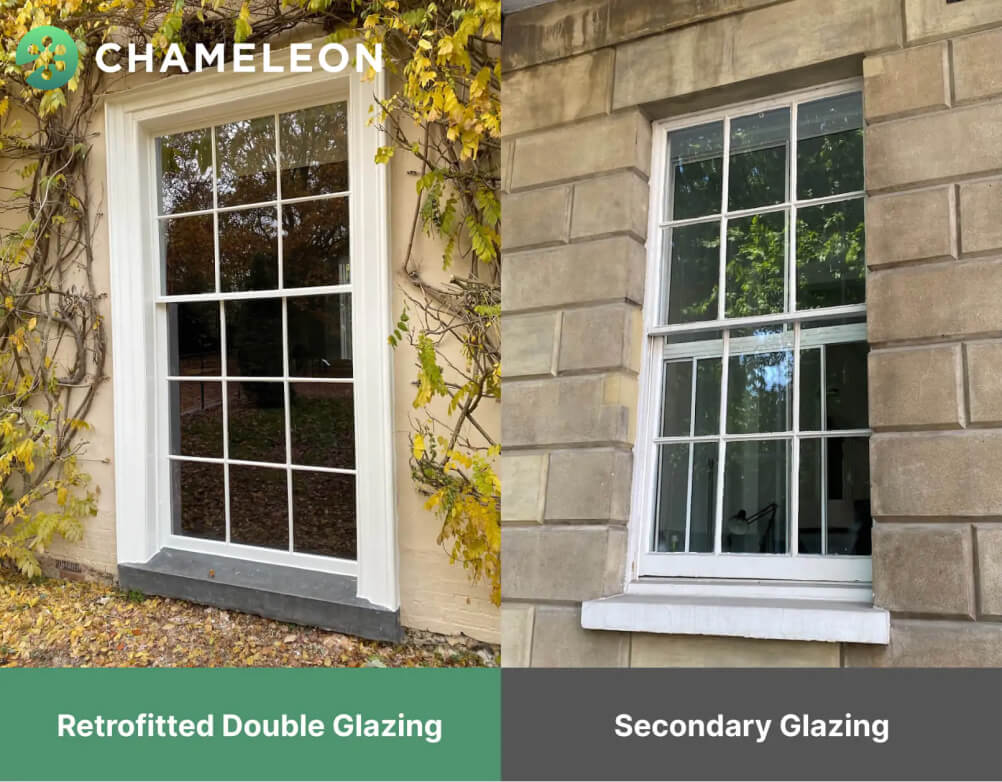 By retrofitting double glazing into your existing windows, you get the benefit of modern window technology without losing any character of your home. Plus, your windows will operate as they always have.
Sash window draught-proofing Newbury
If your sash windows are in need of repair and you're in the Newbury area, please give Chameleon a call today.
From sash window draught-proofing to retrofitting double glazing, Chameleon can repair and restore any sash window and bring it into the 21st century with modern window technology that doesn't distract from the beautiful, traditional style.